DJ Paul Van Dyk x TOMS – Toms penchant for philanthropy has caught the eye of legendary disc jockey Paul van Dyk. The two will work together to create a limited edition Galaxy Collection. The special pattern created for this project features Paul van Dyk's "PVD" against a cosmic background. This all-over print will be used across three popular models of TOMS. The collection will also be complemented by a pair of collaborative sunglasses that come with an all-over print pouch.
Source: TOMS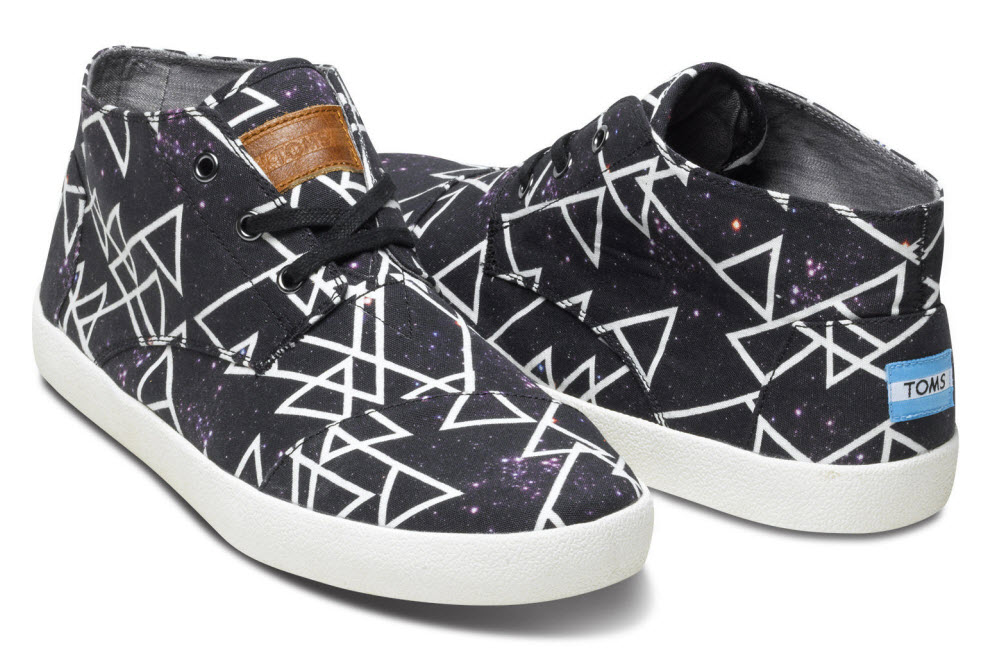 Treeline Woodworks Cheese Board – I love cheese. It can be a slice Kraft Singles, or a rich Parisian Picodo; I won't discriminate. So whether it's served on a nice cheese board, or on the side of the concrete I'll eat it. These new cheese boards from Treeline Woodworks are not for me. But, if you are in the habit of entertaining and need something that dresses up your party favor, then continue reading. These lovely cheese boards are handmade in Los Angeles and made from Walnut and reclaimed Northern Hard Maple for the inlay. Besides California there are five other (inferior) states to choose from for the inlay.
Source: Treeline Woodworks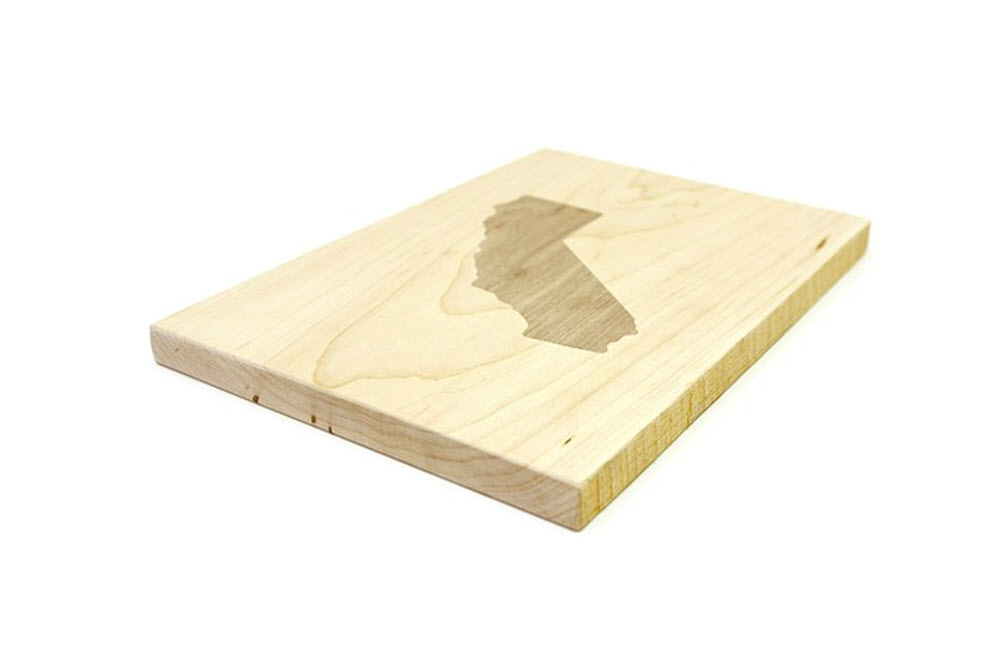 Paradise Soccer Club x In4mation – Streetwear has always drawn inspiration from sportswear so it's no surprise that during all this World Cup hoopla that Hawaii based In4mation has announced a collaboration with Paradise Soccer club. As part of the New York-/Hawaii-based label's popular #firstofthemonth program the "Merica" collection comprises of a jersey and snapback. The jersey uses a patriotic red across the top, blue on the bottom, and a special white and block pattern camouflage in the middle. In4mation's "hi" logo is fixed on one side of the chest with the Paradise crest on the opposing side. The project is due out for a limited release July 1.
Source: Paradise Soccer Club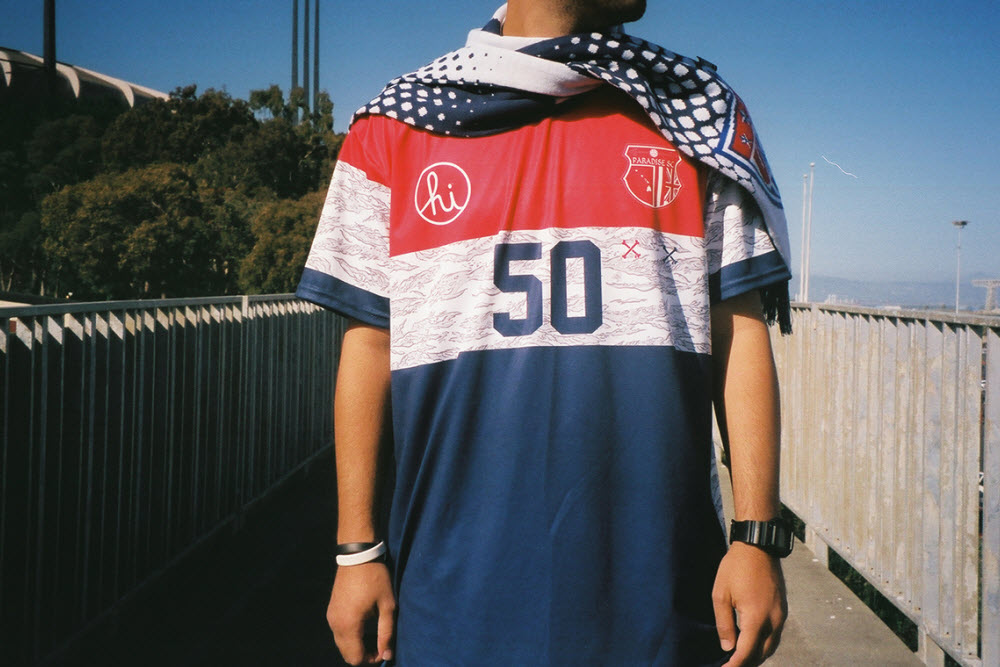 Archos Smart Home – If you thought that it would take years before you can bring automation into your home, then think again. Archos is offering Smart Home, a starter kit that comes along with two cameras, two movement tags, two weather tags, and a large tablet that controls them all. Using Bluetooth connectivity and the Android Tasker app the Smart Home accessories can allow you to snap a picture, alarm sirens, adjust motion detectors, and even track your pet. The kit comes in at $250, and additional cameras and sensors start at $25.
Source: Archos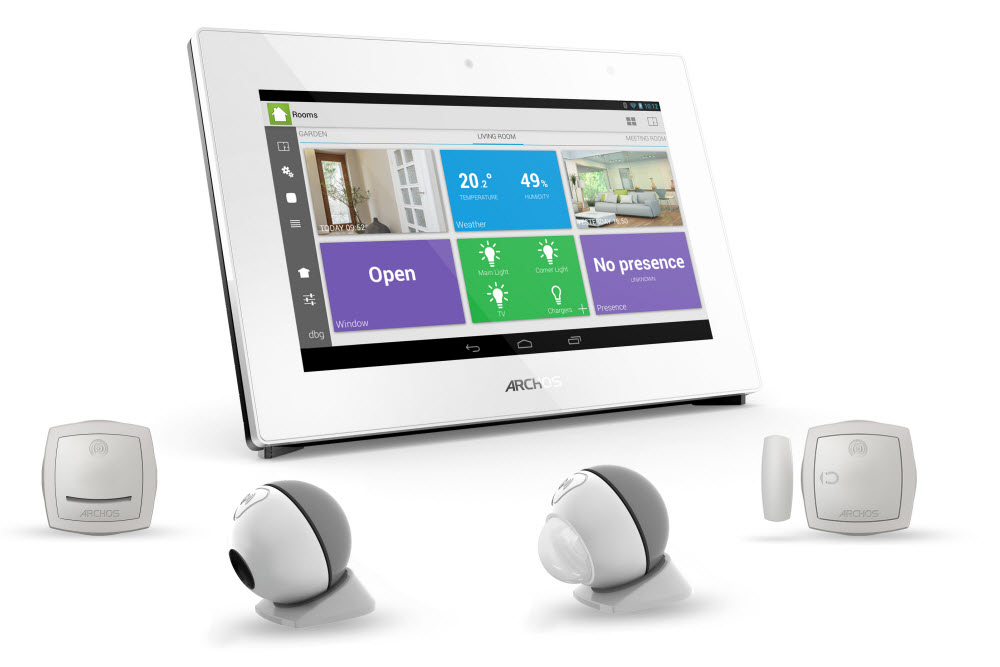 Shinola Pet – Detroit based watchmaker Shinola has always been about American made goods. From their countless collaborations to their collection of watches Shinola has set their sights on pets. Launching this fall is Shinola Pet, a collaborative venture with famed photographer and animal lover, Bruce Weber. Shinola and Weber will design a collection of leashes, beds, collars, and toys that have a vintage aesthetic and tuned toward a classic Americana look.
Source: Shinola