A good time to start talking about Jerrod Carmichael (@NotoriousROD) would be right now. If you're looking for the type of credibility that allows your friends to trust everything you say about emerging pop culture, all before it blows up, then mark my words: Jerrod Carmichael is that next dude. It would be like DVR'ing an episode of Jeopardy while you watched it alone, then watching it back with your friends, but telling them it was a live, new broadcast. Then you'd know all the answers and look like a genius. A lying genius, but who cares about details? If you get caught, get new friends and do it again.
Originally from North Carolina, and now residing in LA, he was recently in the hit movie, Neighbors, and is soon to be seen on mother fucking HBO in his first stand-up special, all at 25 years old. He also just got his second deal for his own show at NBC, like he's the 2 Chainz of sitcoms. He's regularly seen at LA's The Comedy Store, The Laugh Factory, and NerdMelt being the funniest dude in the city and he's technically the busiest person I know. But since I've been seeing him around sporting The Hundreds, I figured we'd be able to steal him for a few minutes to answer some questions. I was right. Here's your opportunity to learn a little more about Jerrod, before all your friends know this shit and it's just an old Jeopardy episode.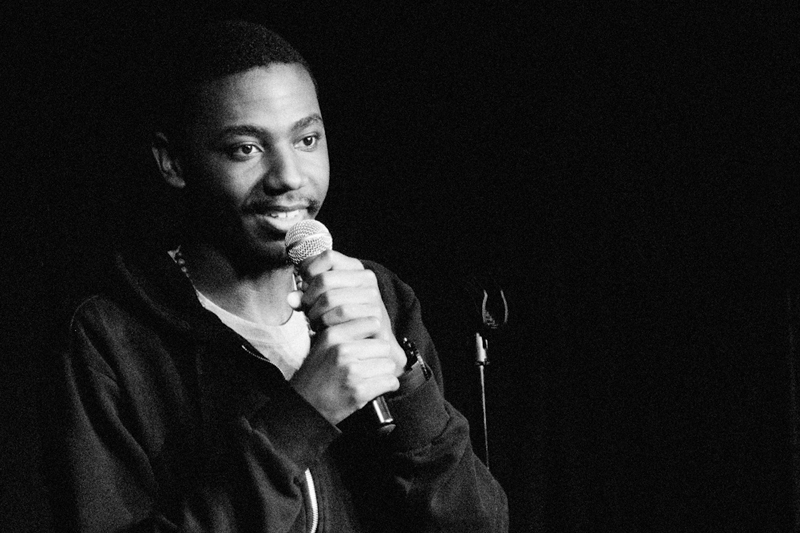 JENSEN: I imagine your life right now is very reminiscent of what Diddy's MTV Diary looked like back in 2001. Just like running everywhere, people calling you all day to shit, jumping on private jets, pouring Cristal on your head, and just living the life. Am I right? And if yes, who is your Ma$e?
JARROD: HA! Well, I thought I was Diddy for a couple years in the late '90s, so thank you. And I'm not sure who my Ma$e is. Is the actual Ma$e available?
You were recently in the movie Neighbors with Seth Rogen and Dave Franco playing a fun loving frat bro. You visited colleges with Dave and Christopher Mintz-Plasse for the movie's release, which, based on the footage I saw, looked like The Beatles came to town. What was that promo tour like?  
So much fun! Learned that humans have a great capacity and undying love for fireball whiskey.
Also would be interesting to see if college aged girls still scream like that for Ringo and Paul.
You also just filmed your first HBO special at the legendary Comedy Store in Hollywood, and it was directed by Spike Lee. How does that come about? And will it say "A Spike Lee Joint" in the beginning credits?
Honestly, I called him.
And maybe... maybe a "Spike Lee Joint."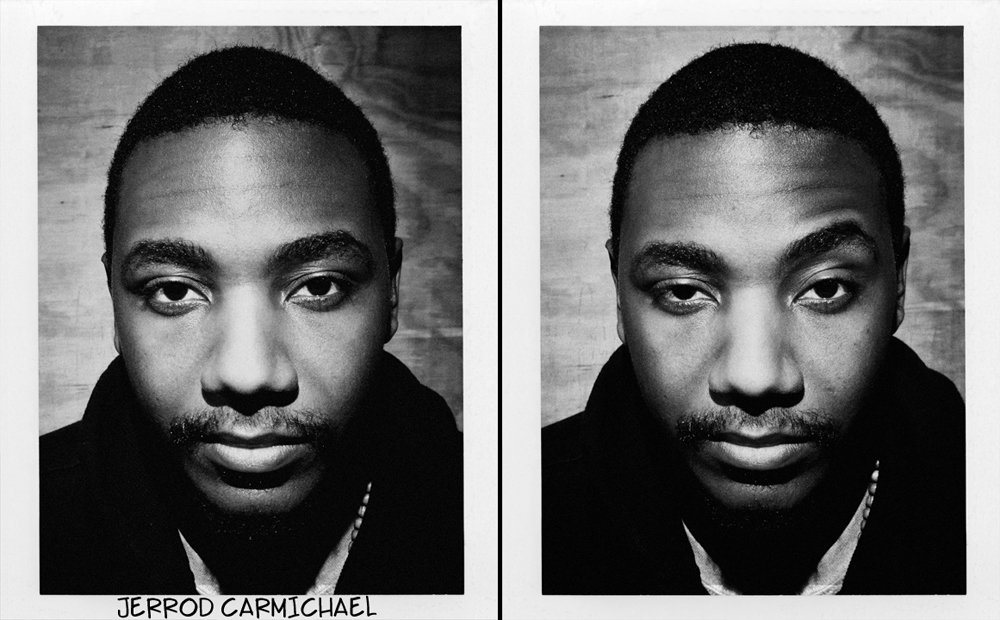 I've seen you do stand-up maybe a dozen times now and I'm not sure I've ever seen the same show twice. I always watch you get your topics from the audience, and that's obviously mostly improv and while some jokes get repeated, the set-ups and wording are different every time. What you do seems insanely difficult. How did you end up with this as a style?
Comedy has to be honest to what I'm feeling. Sometimes I just feel like talking.
In the same vein, your crowd work is always strictly conversational. It actually seems like you want to for real know more about the audience member, not just for a punchline. Wheres does your curiosity for people come from? Have you always been interested in randoms' stories?
I love people. I like talking to people and I feel most comfortable when I'm onstage. So, I REALLY want to get to know who I'm talking to.
When you see a line-up for a show here in LA, or really anywhere, who nowadays is someone you HAVE to see?
Jamar Neighbors and Bill Burr.
I know you're a hip hop dude. What are your favorite albums of all-time? And who are you feeling now?
Umm, Reasonable Doubt and both of Biggie's are all perfect albums. Right now, My Name Is My Name from Pusha T was the last album that spoke to my inner aggression.
Accomplishing so much at an early age is incredible, but I want to know what still needs to be checked off the achievements list soon? 
So much. Right now I have opportunities. Accomplishments happen at award shows. So I still have work to do.
When you participated in the Space Jam Live Read we put on, I realized you were sporting The Hundreds quickly, and that's one of the reasons I knew I had to interview you for the site. Have you always been into street wear?
Not into "street wear," just into "nice shit."
So that people can look back at this early interview, when you blow up and we can't avoid you on TV or in the theaters, what do you want people to know for that moment when they start getting sick of you?
You guys, stop being so mean.