GREATS x Noah – The Babenzian brothers have put in a lot of time in menswear, and each one contributes a little bit of that history in their latest project. Former Supreme creative director and founder of Noah, Brendon Babenzian, is never short of collaborations thanks to his pedigree, but this round has him working with his brother Ryan at GREATS to create a skate-inspired chukka shoe. The sneakers have a throwback design with suede and canvas constructed uppers, padded collars, co-branded footbeds, and a retro appropriate "PURE JUICE" badge. Look for the project between GREATS and Noah to drop tomorrow, June 16.
Source: GREATS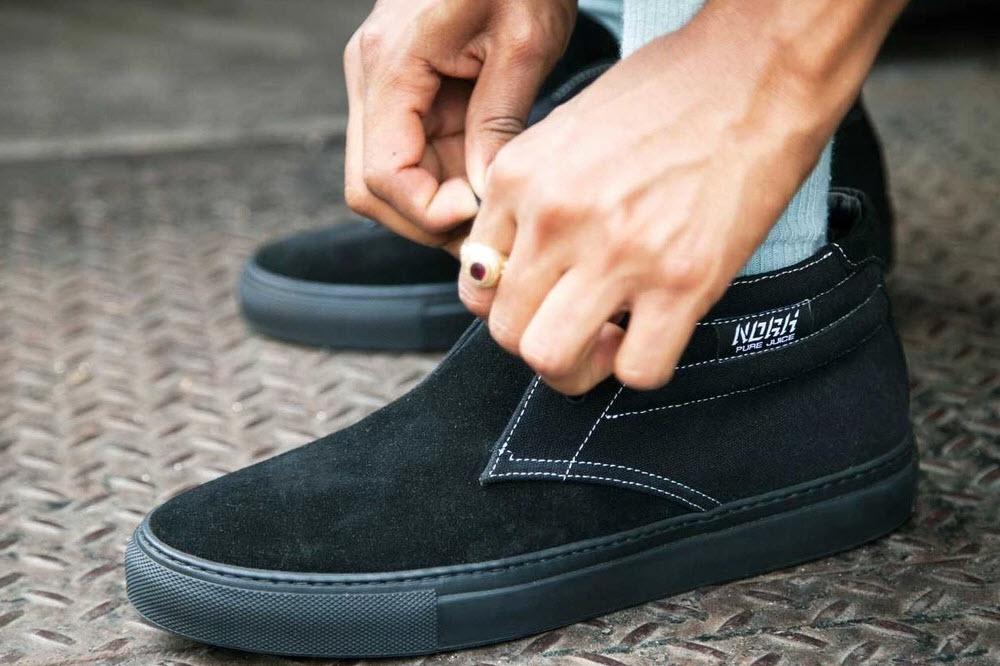 OnePlus 3 – OnePlus came on to the smartphone scene with an inventive invite system that had many coveting their phones. This novelty worked for the previous two iterations, but the new OnePlus 3 drops that previous ordering system and offers a host of new and appreciated upgrades. Powered by a Snapdragon 820 processor, 64 GB of storage, a 3,000 mAh battery and a 5.5″ AMOLED display, the OnePlus 3 also features 6 gigabytes of RAM. With nearly six times the random access memory of the iPhone 6, and nearly double of any other flagship, the OnePlus 3 promises the smoothest transition between apps. The OnePlus 3 is available now for $399.
Source: OnePlus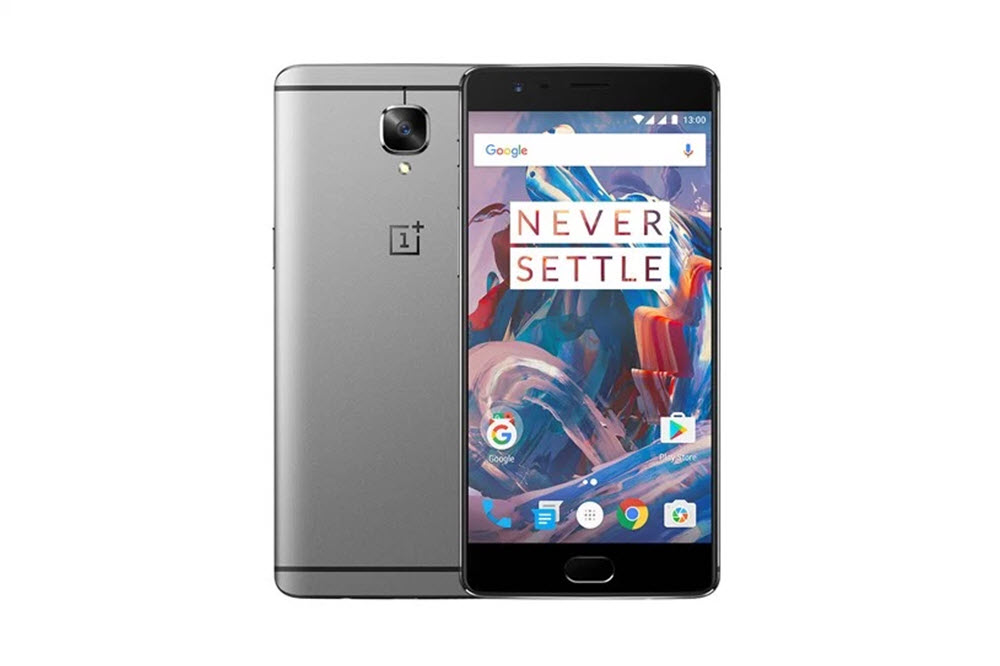 A Bathing Ape x Jaws – If inexplicable collaborations are your thing, then look no further then what A Bathing Ape (BAPE) has up its sleeve this Spring. The Japanese brand has a long history with the shark motif on their full-zip hoodies, and for this round they go to the most iconic shark. The horror franchise Jaws is the latest to get suckered into a collaboration with BAPE, and the two partner up to unveil co-branded hoodies, graphic T-shirts, and an aptly-styled bucked hat. The collaboration is due out in stores this weekend, June 18.
Source: BAPE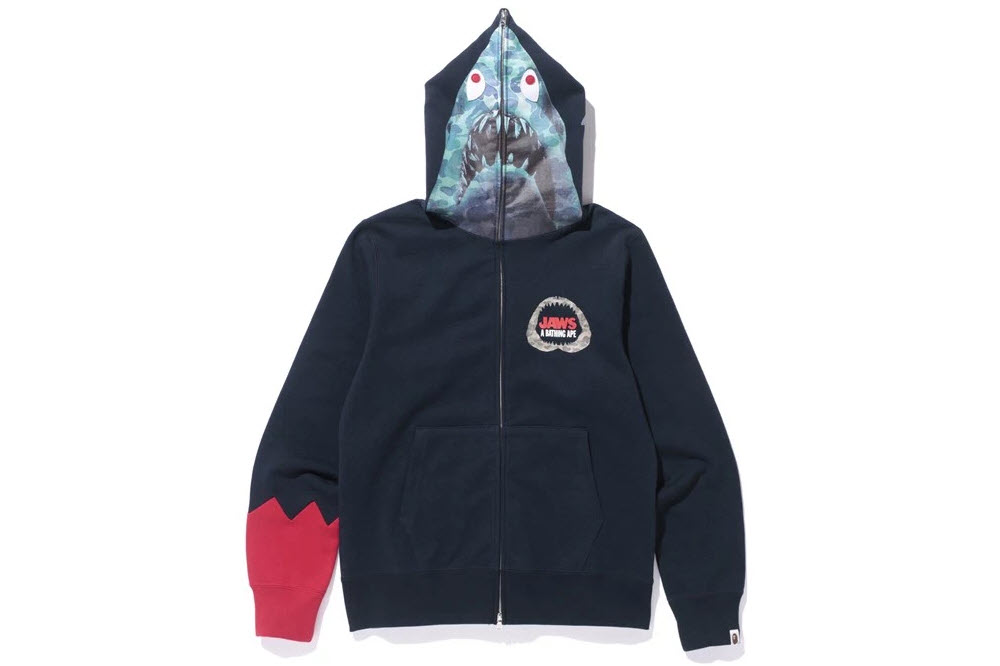 DQM x Vans – You probably don't remember when Air Force 1s were referred to as "Dookies," but I bet a creative director at DQM does as they use the high-cut AF1 has inspiration for their latest Vans collaboration. The Sk8-Hi's iconic silhouette is further enhanced in this DQN exclusive with a canvas Velcro foot strap along the collar. Available in white, black, and navy, DQM has given this skate sneaker a basketball twist. Expect all three colorways to drop this Saturday at the DQM General Store in SOHO.
Source: DQM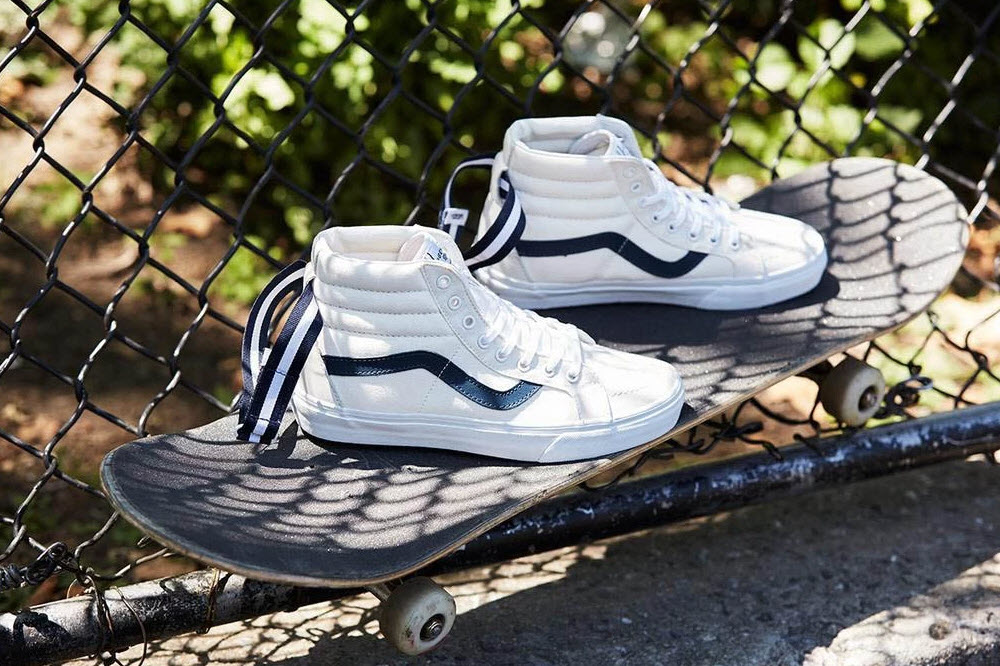 Joey Bada$$ Survival Tactics – Joey Bada$$ and his Pro Era crew get into the merchandise game by honoring one of their own. Back in 2012, a 17-year-old Joey Bada$$ and his close friend, the late Capital STEEZ, released "Survival Tactics," which transitioned on to become a popular music video. To celebrate the continued success of Survival Tactics, and to pay respect to the untimely death of Capital STEEZE, the Pro Era crew plan to release Survival Tactics' graphic T-shirts, snapbacks, and ski masks.
Source: ProEra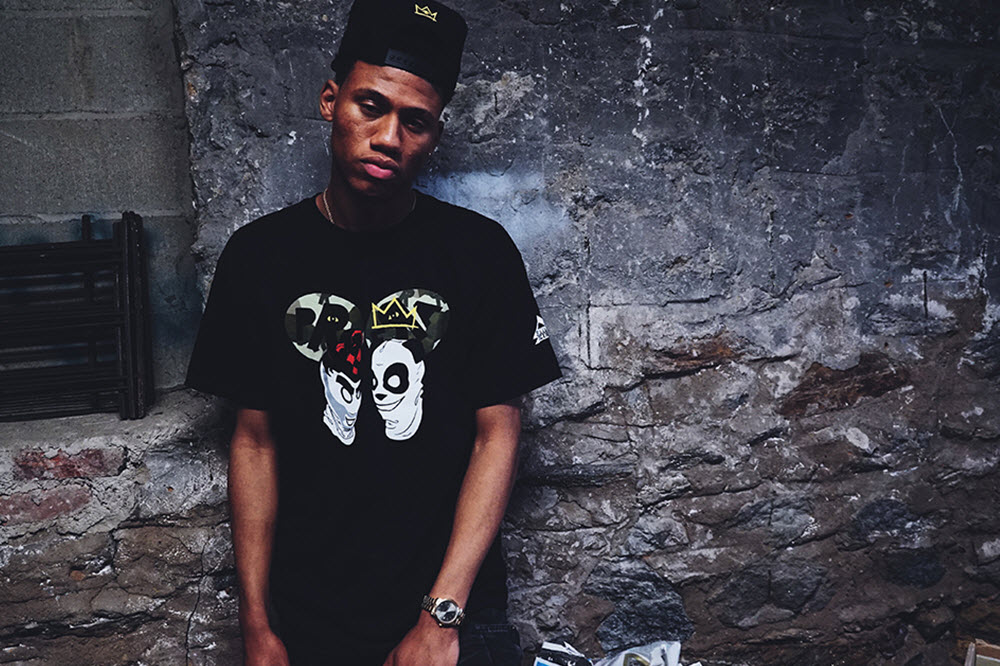 NEIGHBORHOOD Canvas Strap – Canvas straps for your watch have been all the rage in menswear the last couple of seasons. With a few bucks, a tiny screwdriver, and 5 minutes, any watch can be refreshed. For the most part, these NATO or ZULU canvas straps have been solid in color—with an occasional stripe thrown in the mix. NEIGHBORHOOD wants to spice things up with a NATO canvas strap made with an aggressive tiger camouflage pattern. The strap is currently modeled with a Rolex Submariner, so there will be at least a 20mm width strap, but there is a good chance other sizes will eventually become available.
Source: NEIGHBORHOOD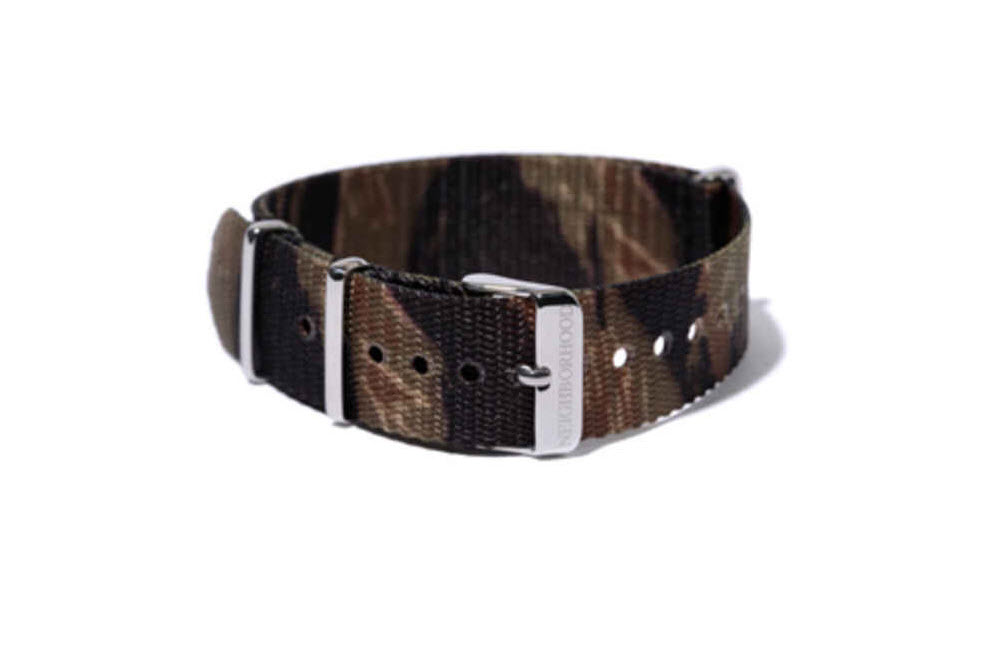 Stussy "Summer Trip Fest" – With school out, summer travel is about to get into full-swing. Stussy wants to help with the road trips and the music festivals with a collection of outdoor gear. Featured in olive and navy hues, the collection includes garment-dyed tees and shorts along with matching baseball caps and boonie hats, beach towels, insulated water bottles by Klean Kanteen, and a Coleman cooler and healing chair. Stussy's "Summer Trip Fest" collection is due out this Friday, June 17 at Stussy Chapter stores and their web store.
Source: ZOZOTOWN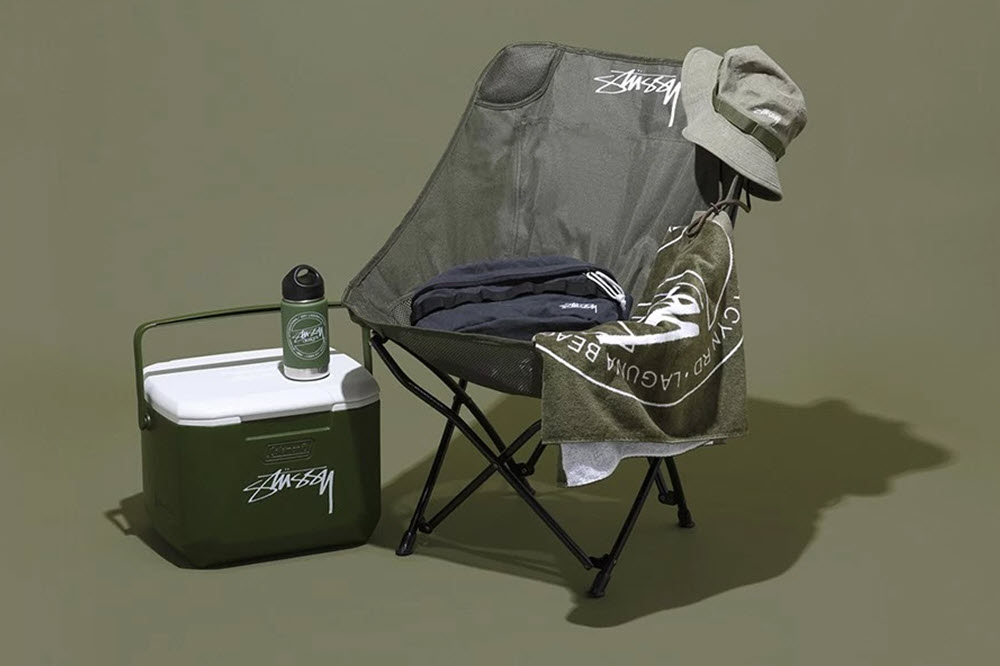 CLOT x SUICOKE – For over a thousand years people braved deserts and the seas for the silk found only in China. This useful textile is celebrated by CLOT as they work with SUICOKE on a collection of sandals. Intricately woven prints and patterns in red, black, navy, and olive green are integrated into two popular SUICOKE designs. The MOTO-VS and CHIN2 have a new world aesthetic that is juxtaposed with the old world print. Expect the collection to hit stores next week, June 24.
Source: CLOT