Orlebar Brown x Sperry Top-Sider – With summer just days away it's time to start thinking about what to wear with your shorts. Here's a suggestion from Sperry Top-Sider and swimwear aficionado Orlebar Brown. The two team up for a pair of slip-ons that use one of Orlebar Brown's more popular prints. The Konig print that is usually found on swimming trunks finds its way as the uppers on top of a trusted Sperry Top-Sider vulcanized sole. Expect the summer slip-on to be available now for a retail of $135.
Source: Orlebar Brown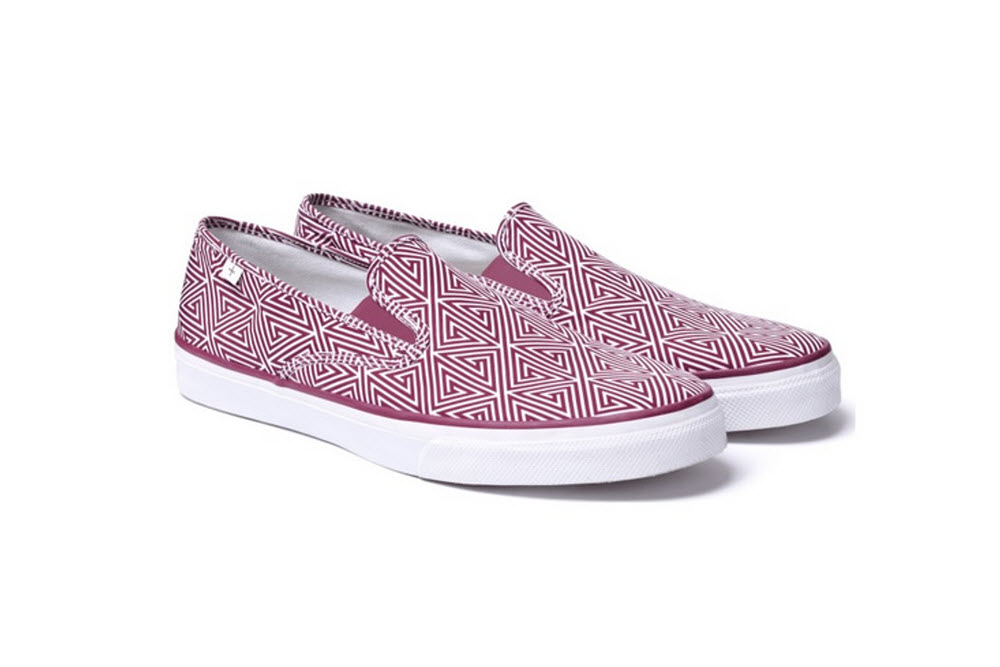 Forno Ciao Outdoor Pizza Oven – Barbecues are a dime a dozen. To be a true baller your backyard isn't complete with it's very own pizza oven. Restaurant quality wood-fired pizzas are minutes away thanks to Forno Ciao's patented Forninox technology. This little portable oven fires up to 570 degrees in under ten minutes, and its insulated design has a powder coated dome that is still cool to the touch. If throwing shindigs is your thing, then surprise your guest with fresh pizza pies.
Source: Forno Ciao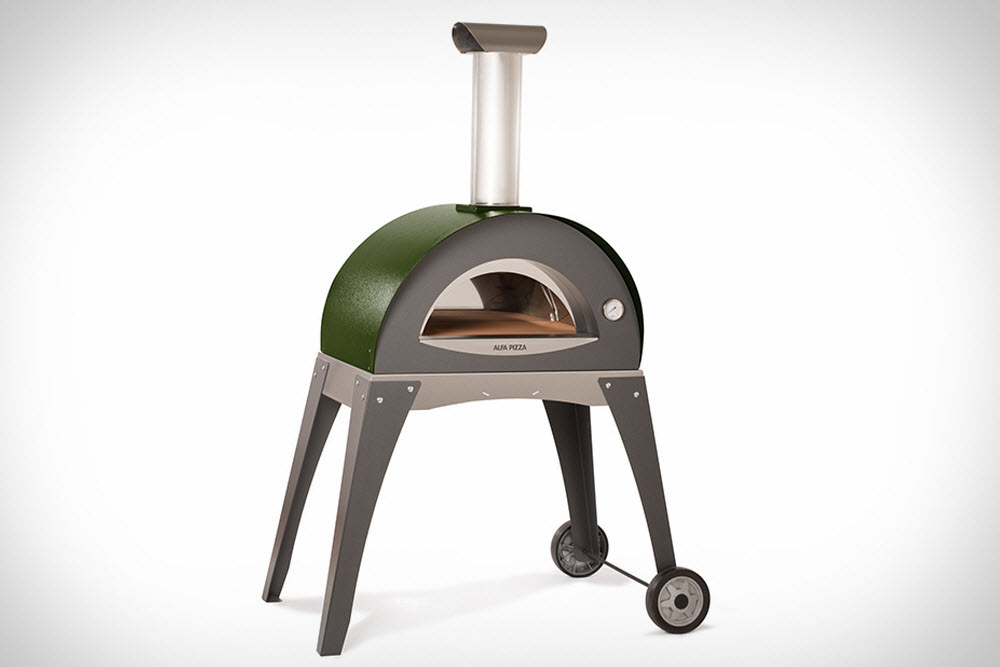 NOIR Jean004 – It might not make sense to offer heavy-weight denim this time of the year, but this is NOIR in Australia and it's winter in the down under. NOIR is an independent denim maker that take their indigo seriously and the Jean004 is made from some of the heaviest selvedge available from Okayama, Japan. The jeans are made from an 18 ounce dark and deep denim with gold contrast stitching, riveted back pockets, and a signature snakeskin patch. The Jean004 are made in very small numbers, and each pair is carefully inspected before it hits the shelves.
Source: NOIR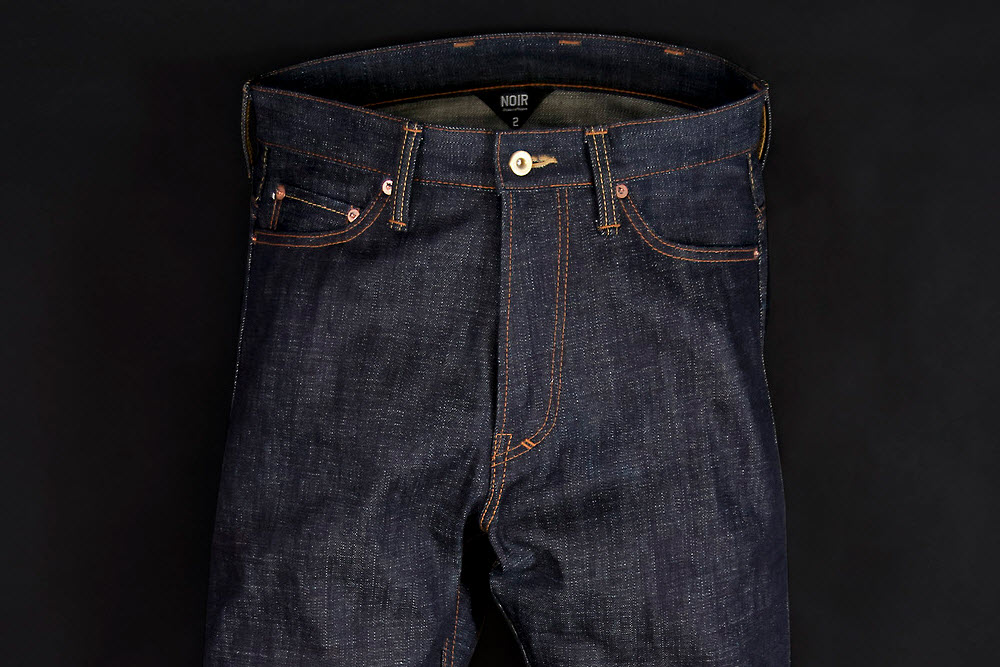 Wu-Tang x Bern – There are two types of people in the world: those who want a Wu-Tang symbol on their helmet, and those who don't. If you are the former than it's your lucky day. Boston based helmet maker Bern teams up with the Wu for a special Wu-Tang 20th anniversary project. The best selling Watts helmet is offered in a special design that features the iconic Wu-Tang logo along the side in killer bee yellow. The helmet is ideal for skating, biking, snowboarding, and whatever activity that requires protecting your neck.
Source: Kinetics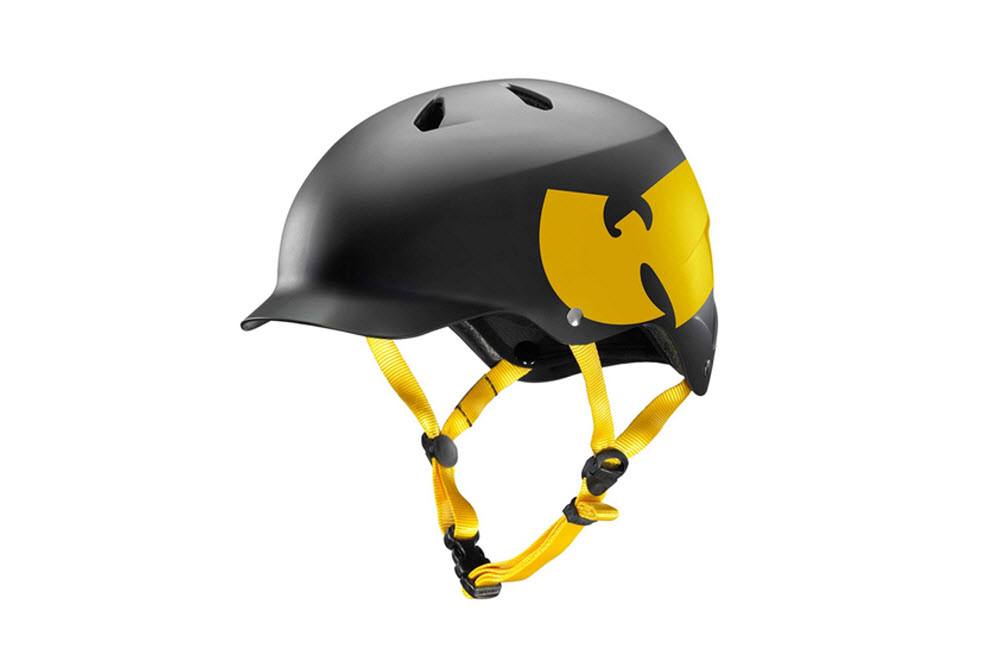 COMME des GARÇONS 2014 Summer Pocket Cologne Collection – No one stops more people from smelling good than the TSA. The power-tripping airport police just love tossing any liquid that is more than 3.4 ounces, but COMME des GARÇONS has a solution for those glorified mall cops. The Japanese brand launches a collection of their most popular scents in travel friendly sizes. Amazingreen, MAN2, and Wonderwood are offered up in a convenient 0.8 ounce size. Look for the small collection of scents to be available now for $76.
Source: Dover Street Market