Deathtrap Spring 2016 – Moving away from the monochromatic blacks and white that dominated their last season, London streetwear brand Deathtrap kicks off summer with pastel prints and rich, colorful tones. With hues of dusty pink, purple, and teal, the collection is inspired by '90s sportswear with subtle graphics, bold design, and minimal branding. Look for a gamut of T-shirts along with oversized sweatshirts. The collection has been dubbed "Real Recognize Real" and is set to drop this Friday, May 27 via deathtrap.co.
Source: Deathtrap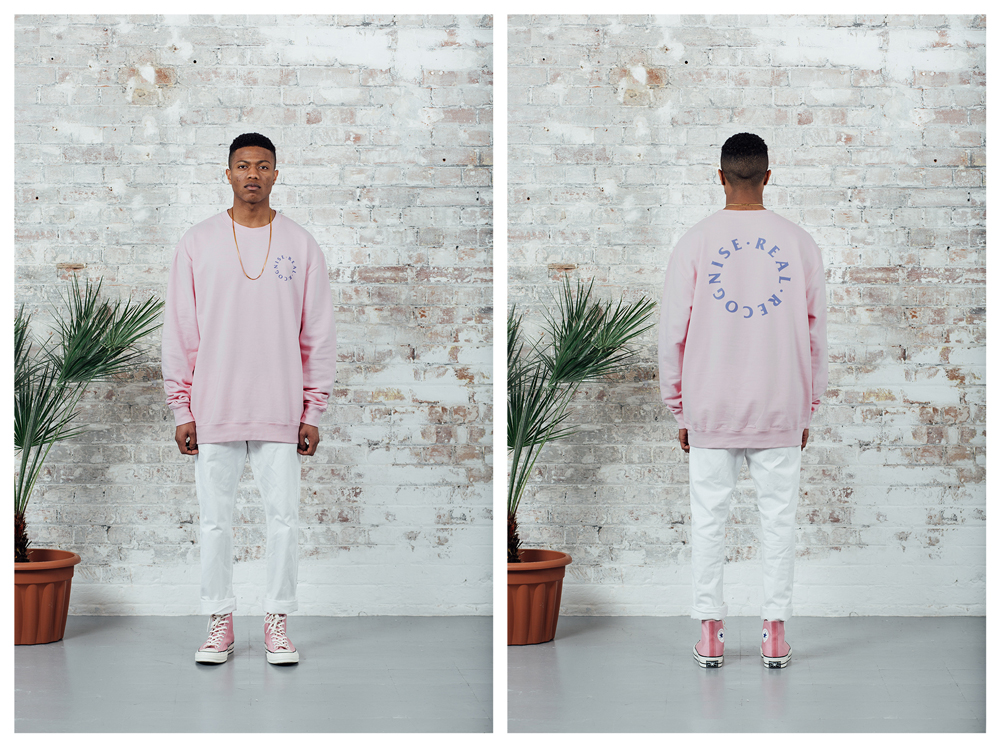 Stussy Archive Ads Collection – The '80s is live and strong in streetwear and Stussy takes some of their vintage ads to drum up a new Spring and Summer collection. Using archival ads featured in skate magazines throughout the late '80s and early '90s, the black and white prints are blended with Stussy script and printed across faded T-shirts, long-sleeves tees, and hooded sweatshirts. The small collection is available now at Stussy Chapter stores and the Stussy online shop.
Source: Stussy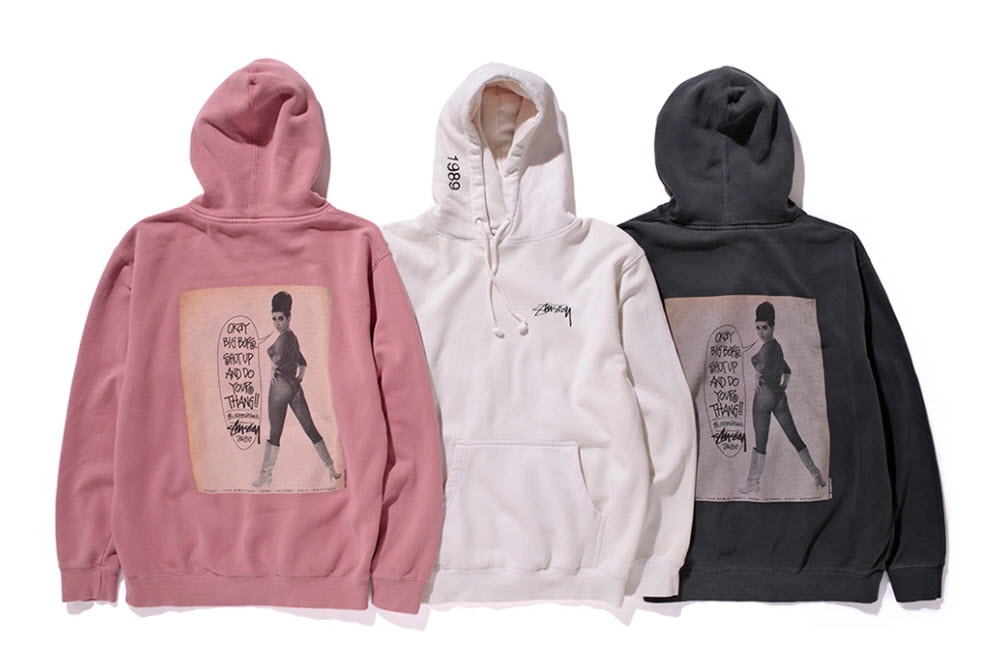 FTC x 40s & Shorties – With 30 years under its belt, San Francisco's FTC has showed to be stalwart in street and skate fashion. To celebrate their 30 year anniversary FTC looks to the youthful brand 40s & Shorties for an extensive collection. The collection will feature co-branded socks, air fresheners, limited-edition decks, and a collaborative tee that parodies the familiar Olde English Malt Liquor . The collection is available in select stores now, and is also available in the FTC store.
Source: FTC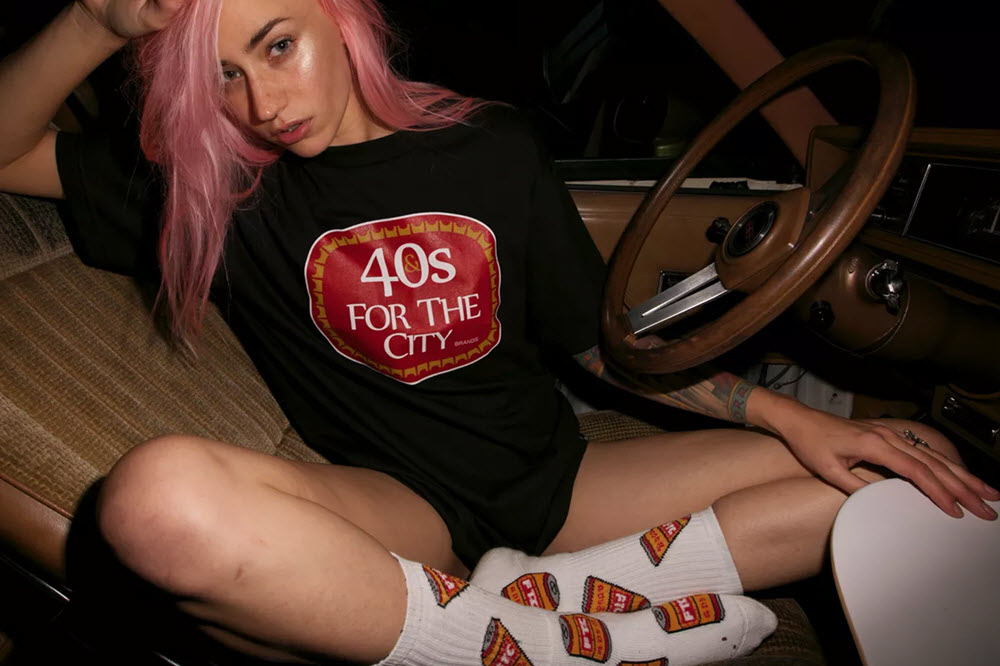 Period Correct Spring/Summer 2016 – Period Correct may be a budding brand, but they prove their chops with an impressive collection for Spring and Summer. The collection is inspired by the "Golden Era of Rally" and uses a dark palette across casual pieces that are well-constructed and durably made. T-shirts and sweatshirts only mark the beginning of the collection that is mixed with light outerwear. The entire collection is made from premium Japanese textiles, and proudly produced in the USA.
Source: PeriodCorrect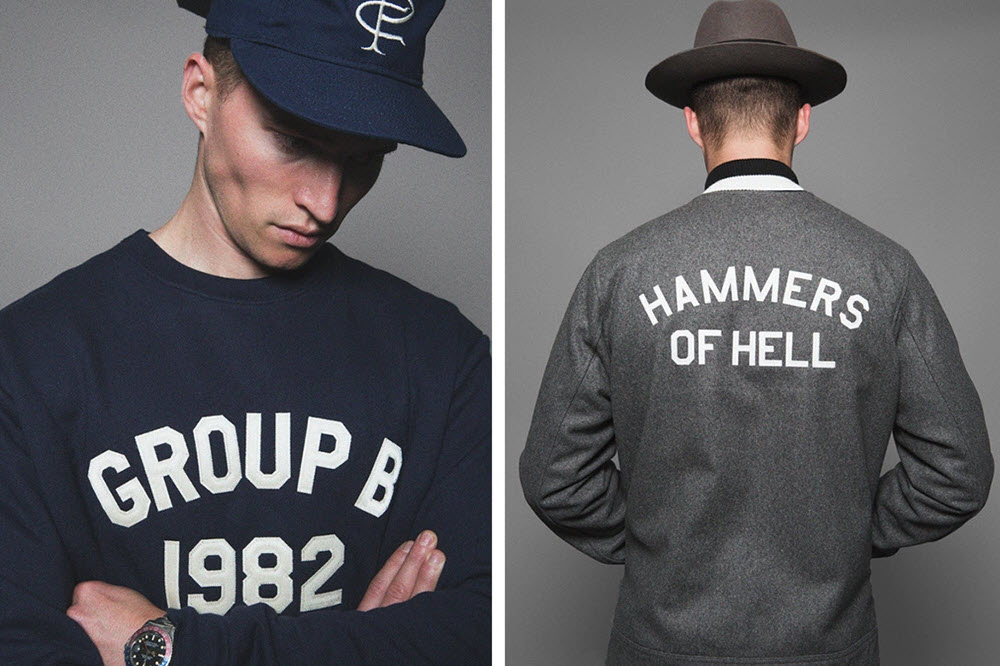 Converse CONS Breakpoint "Black Ox" – Camouflage is thrown around pretty easily across streetwear, but Converse sets a fine example on how to do it correctly. The latest Breakpoint uses a shart black oxford upper that is accented with a deeper darker woodland camouflage. The print is used sparingly on the side, heel tab, collar, and tongue to give this skate sneaker a distinct, but clean look.
Source: SoleBox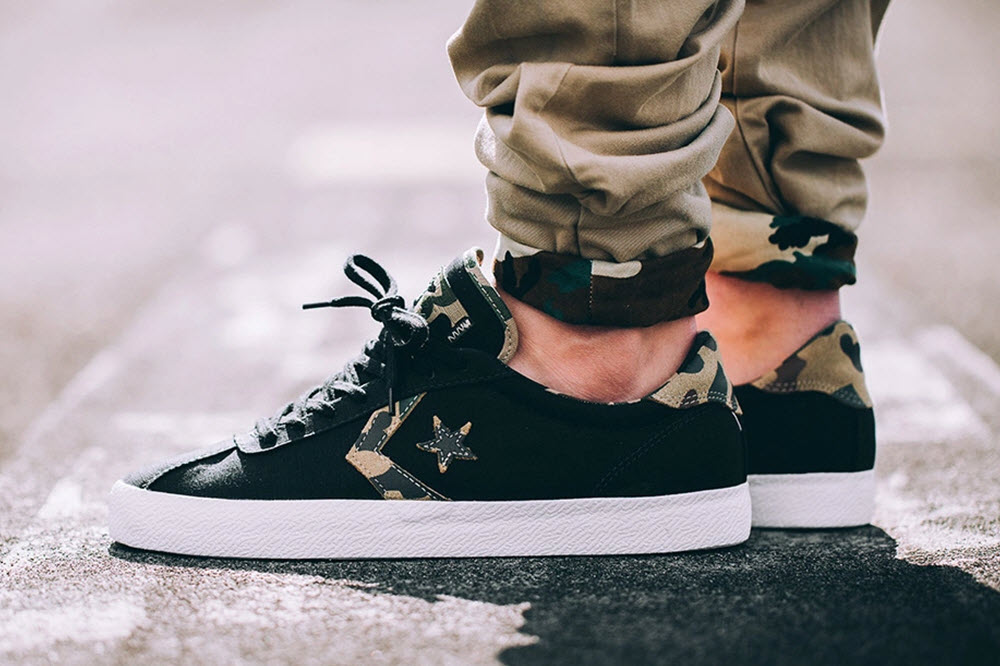 XLARGE Summer 2016 – XLARGE is coming back strong for Summer 2016. After working with The Hundreds, the label continues to show their talent for cut-and-sew with knits, wovens, button-down shirts and an array of bottoms. Look for graphics and a multitude of prints to fill in the well-rounded collection of menswear. The collection is set to drop in stores in the next few weeks, with the XLARGE online shop as another shopping option.
Source: XLARGE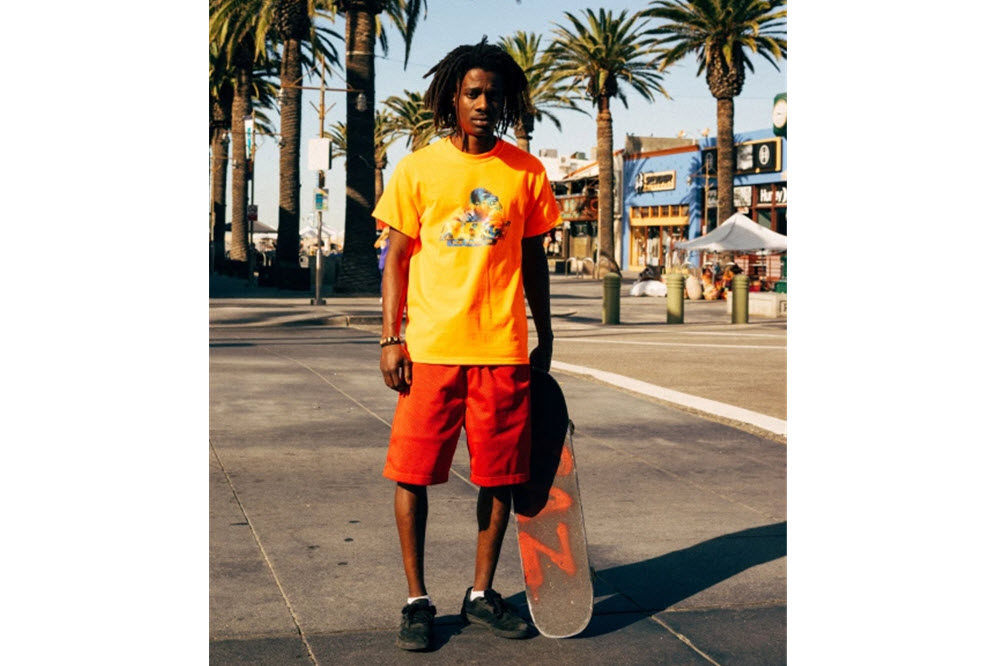 Kevin Durant 9 – Kevin Durant and the Oklahoma City Thunder came out last night and put a whooping on the Golden State Warriors like they stole something. On the feet of the starting small forward were new shoes, marking the 9th signature sneaker between the star athlete and Nike. The KD 9 looks like an extension of the previous KD 8 with a higher heel collar, innovative multi-mesh upper, and a extensive full-length low-profile Air Max sole. The KD 9 will debut in a grey and soft pink early next month.
P.S. Draymond Green is a crybaby punk bitch.
Source: Sneakernews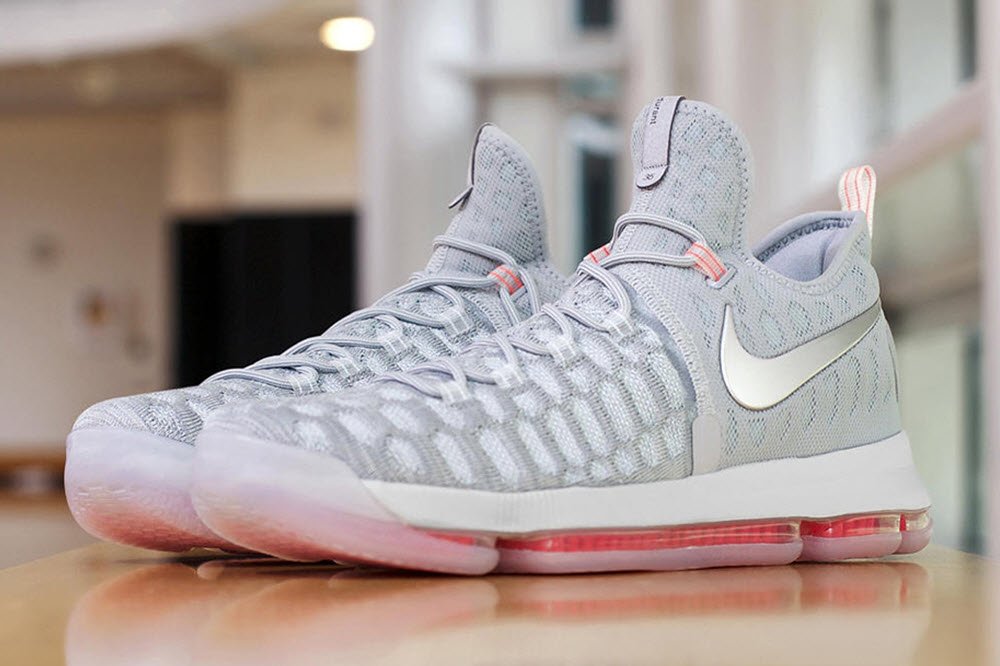 Patta Tracksuits Collection Summer 2016 – Patta proves that sportswear is going strong in Amsterdam with the release of a collection of tracksuits. For Summer 2016, Patta offers more than just the traditional matching tops and bottoms with coaches jackets, constructed taffeta swimming shorts, and much more. The full collection is set to drop this Friday, May 27, online and in stores.
Source: Patta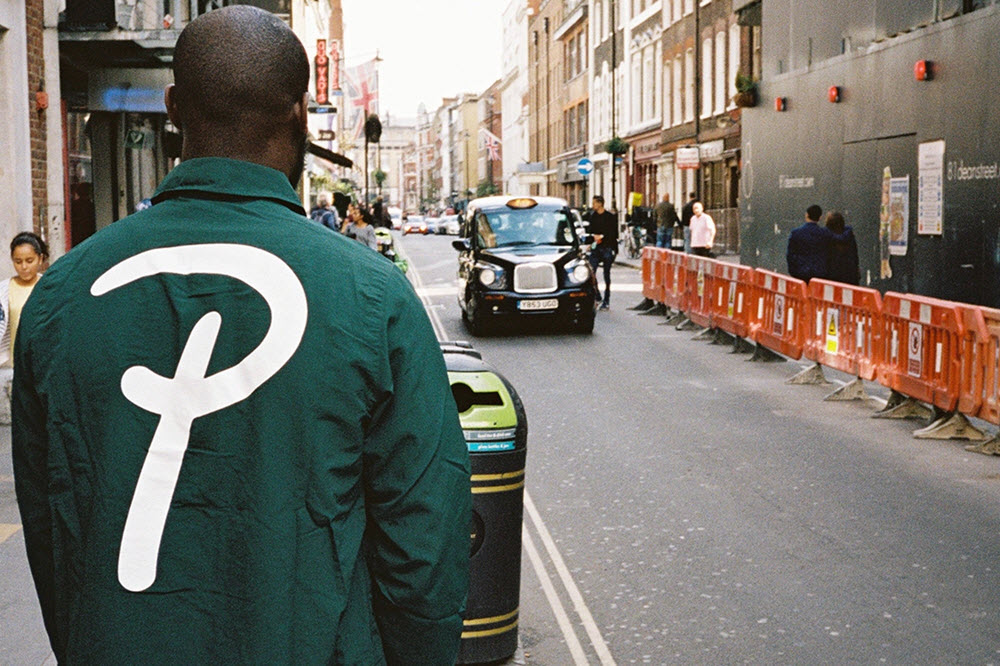 ***