prAna Stretch Zion Pants – It's tough to stay comfortable on a long hike, but prAna tries its damn best to keep you in strong spirits with their Stretch Zion Pant. Using a blend of nylon and spandex, the durable fabric is versatile and allows a free flow of movement, and has the benefit of DWR. Water beads up into droplets and wicks right off and the pants also come with its own internal waistband. For those sunny days the pants also have a roll up feature for extra ventilation, along with the occasional wade across a river.
Source: prAna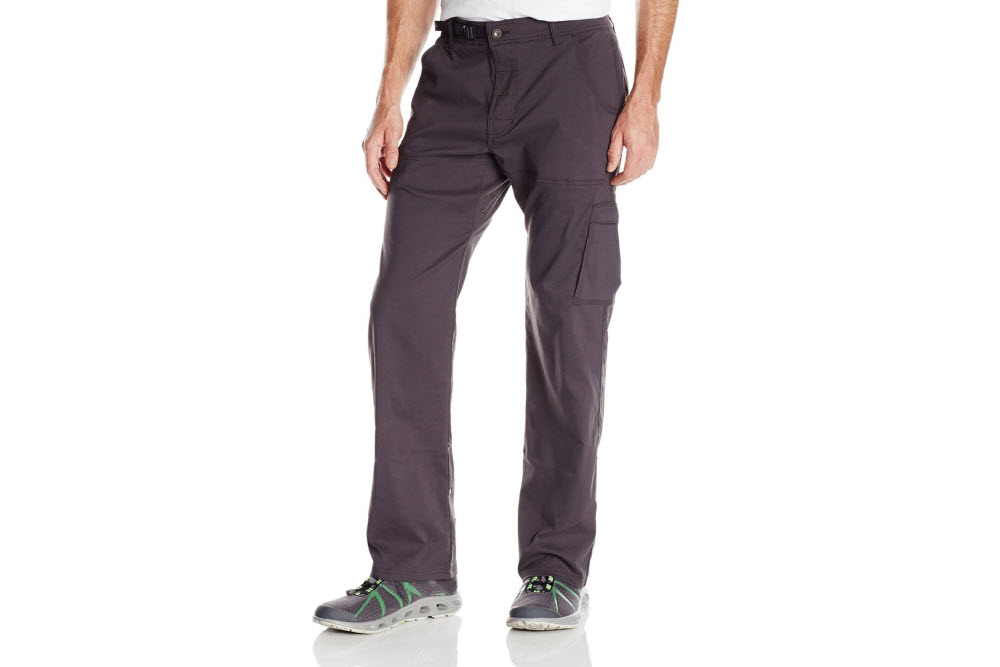 Birdwell x J.Crew – Fans of SoCal's swell is probably already familiar with Birdwell, a small surf company based out of Santa Ana. They've been churning out board shorts since the early sixties and have recently teamed up with J.Crew. Using Birdwell's signature nylon fabrics the two brand work together to make custom shorts and graphic T-shirts straight out of Los Angeles. Look for Birdwell's vintage logo to be integrated with J.Crew script logo for this special collaborative project.
Source: J.Crew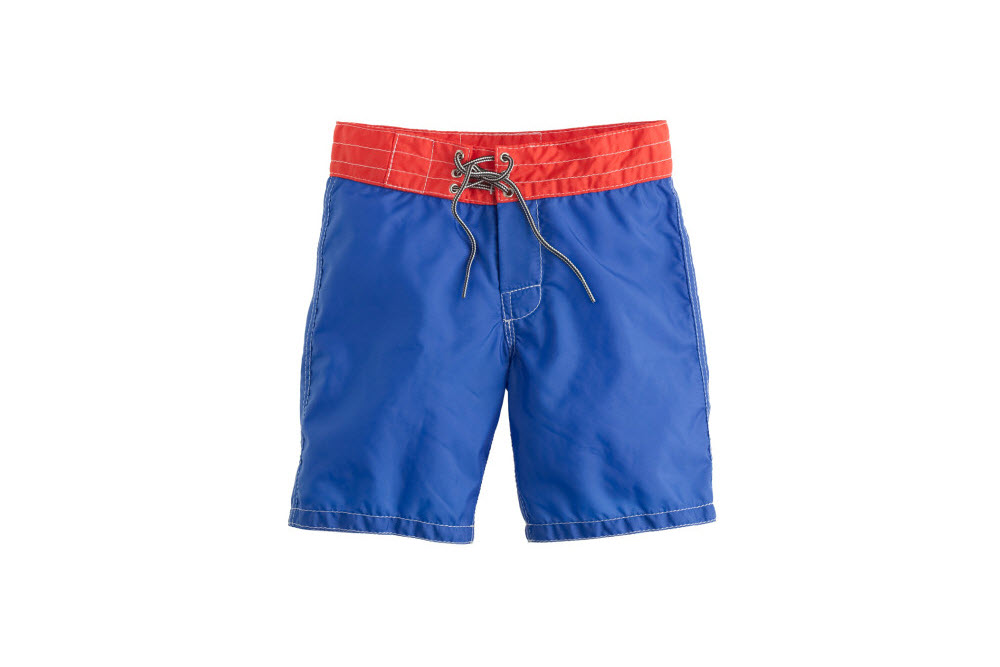 James Jarvis for Nike SB Free – The Nike SB Free is one of the few silhouettes that I've grown to love from the Nike SB camp. It has a smooth shape, reliable outsole, and the big swoosh on the toebox looks right. For Spring 2015, Nike SB will release two new colorways of the SB Free adorned with the unique style of renowned British illustrator James Jarvis. Using his personal handstyle there is a black colorway, and another in white. I'm not totally sure how I feel about someone's doodles all over my shoes, but I do appreciate the custom insoles and the pair of extra laces.
Source: SneakerNews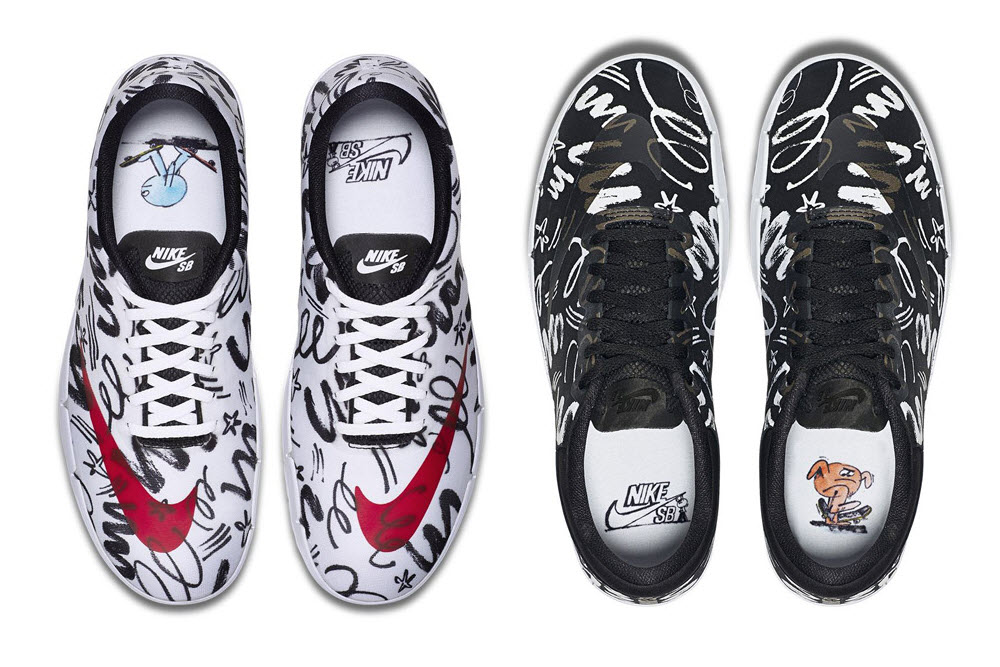 Bellroy Phone Pocket – Jamming everything in one place is usually a bad look, but not when it's Bellroy. This little leather accessories company has a knack for dumping everything into one place while maintaining an efficient and handsome design. Their latest Phone Pocket is a slim leather wallet that keeps your iPhone secure, along with a handful of essentials. There is even specific sections for your SIM card, door key, bills, and coins. Each Phone Pocket is backed by an ironclad three year warranty, and that fine premium leather develops a nice patina over time.
Source: Bellroy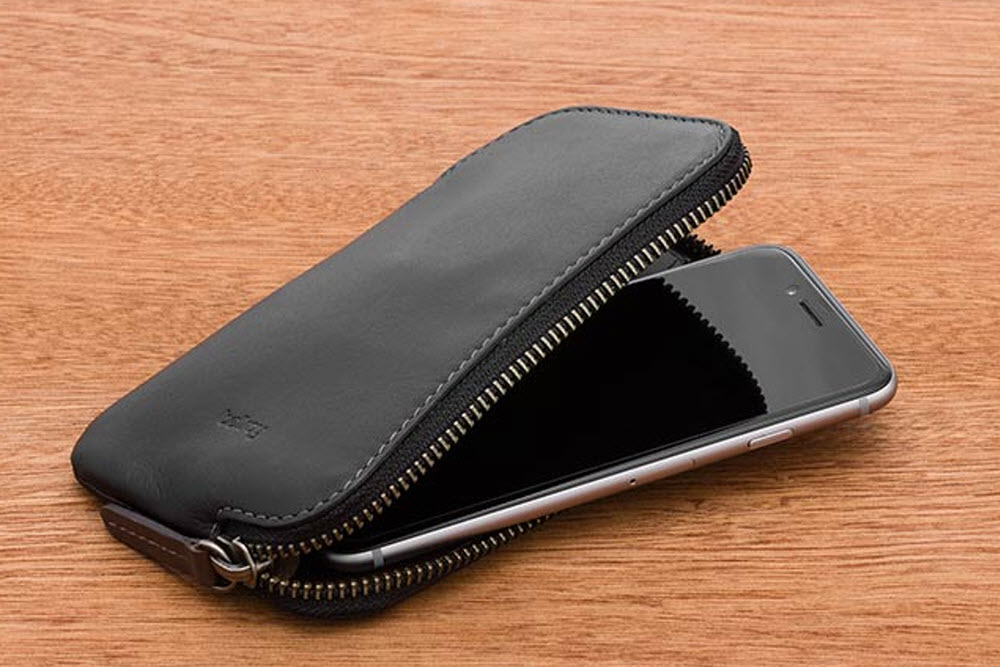 Patta x EoE – Patta is best known for their selection of products along with their homegrown brand of products, but this Amsterdam-based company has now set their sights on sunglasses. For Spring and Summer 2015 Patta teams up with EoE Glasses of Sweden to create a line of acetate frames. Using a reflective material that is similar to bicycle reflectors the frames have a sheen that is unlike any other. The frames are available in black or white, and come with premium Carl Zeiss lenses and a co-branded carrying case.
Source: Patta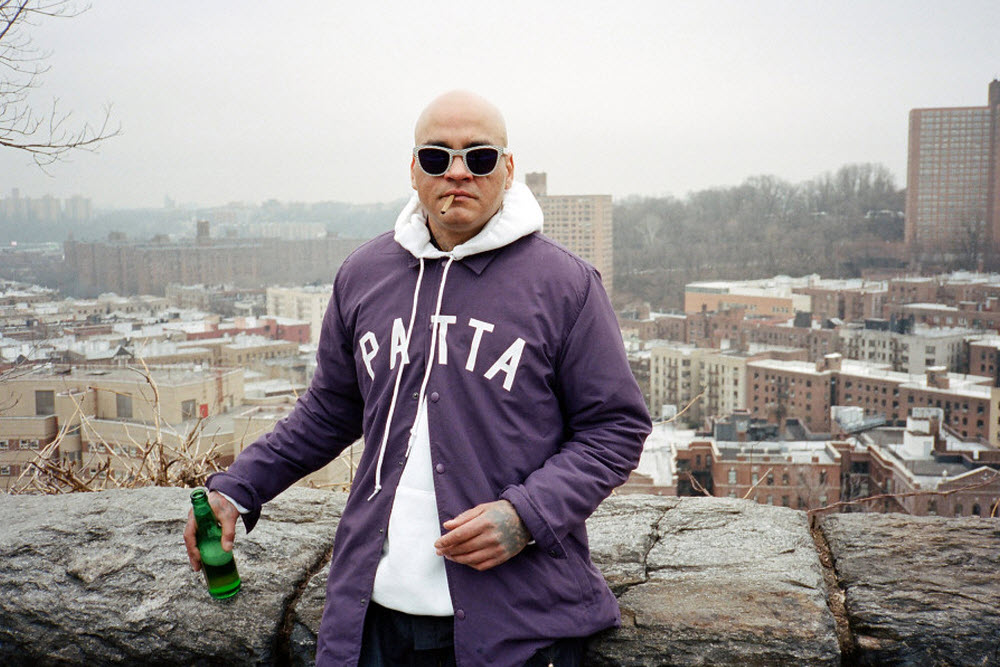 NES 30 – Looks just like an old school Nintendo remote control, right? Look again, and you'll see it has four buttons, and not two. The NES 30 is a product of China where copyright laws are worth as much as day old newspaper. If you can over look the flagrant theft of Nintendo design, then you'll find a reliable Bluetooth keyboard that works with emulators, apps, and a host of video games. In addition to the directional controls the buttons are all programmable, and NES 30 works with Windows, Mac, Android, and iOS. Whether you want to grab one from your home computing, or simply a control for your smartphone the NES 30 works pretty damn well.
Source: NES30
Seinfeld Action Figure – Vinyl Sugar may not have the funds to license the big dogs, but they did this first assortment of Seinfeld action figures right. Elaine, George, and Seinfeld are obviously missing, but they got episodes favorites like The Soup Nazi, Newman, J. Peterman, Puddy and Frank Costanza. The 8″ figures care caricatures of the original and Vinyl Sugar has done a wonderful job of capturing the antics. Just look at Puddy in his famous "8-Ball" leather jacket, and Frank Constanza with the famous Fesitivus pole.
Source: Hypebeast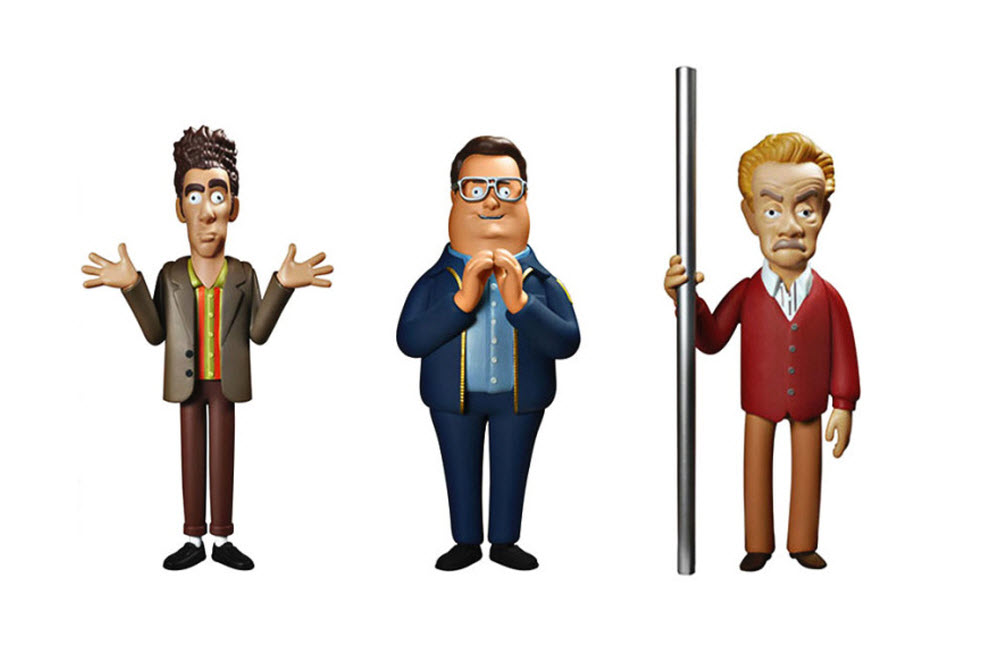 Air Jordan Hare 1 – Even before Robert Kelly sang I single note of "I Believe I Can Fly," the greatest shooting guard in NBA history had already worked with the famous rascally rabbit. For the release of the Jordan 7 Michael Jordan brought Bugs Bunny into the fray, and now the famous bunny gets his own edition of the classic Air Jordan 1. Doubled the Hare Jordan, the colors are simply white and red, but the tongue is neoprene and reminiscent of the funky design from the Jordan 7. Look for the Hare 1 to drop this Saturday, April 25.
Source: Deadstock