AAPE Travel Adapter – Retail sales is a tough business, and it's good to see that A Bathing Ape (BAPE) is rewarding fans of their more affordable AAPE line. BAPE is including a limited travel adapter to any purchase over $200. The adapter can accommodate USB cables, and has all the major power outlets to fit any country in the world. At the end of the day it's a hunk of plastic with a cheesy camouflage (wish they'd use BAPE 1st Camo), but it's also free; a little reminder that BAPE appreciates your business.
Source: BAPE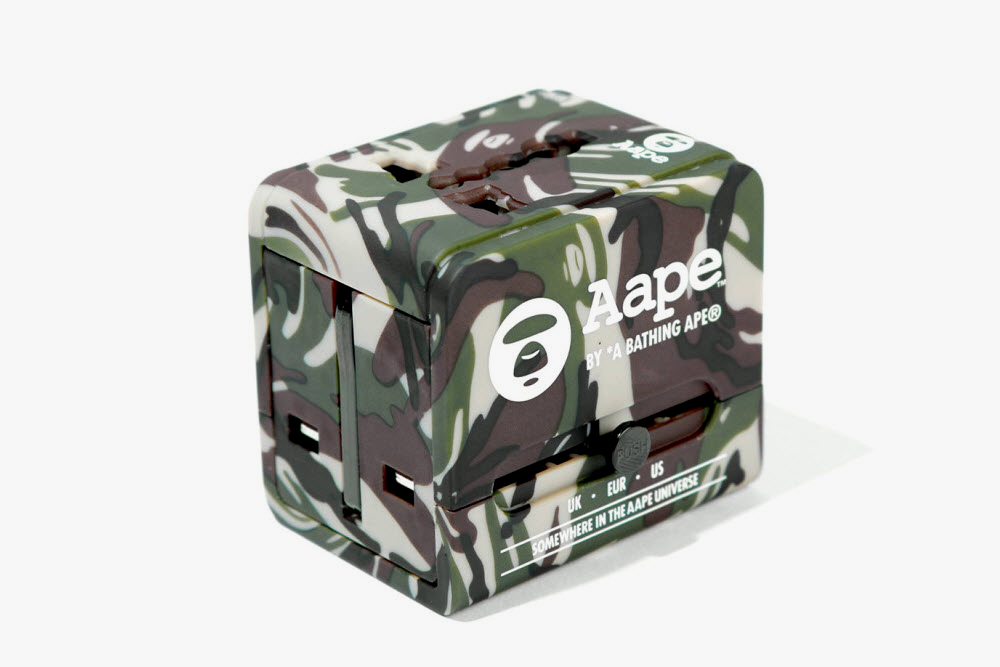 Rocksmith Spring 2014 Blackout Capsule Collection – Leather on leather on leather. Rocksmith jumps into spring with a Blackout Capsule Collection that uses black premium black leather. For the special collection Rocksmith enlists the help of Cuban-American boxer Peter "Kid Chocolate" Quillin — the undefeated WBO middleweight champion of the world. Quillin donned the collection during a training session at NYC's legendary Trinity Boxing Club. The leather tank top is paired with leather basketball shorts. The collection is to also include a matching black camper hat.
Source: Rocksmith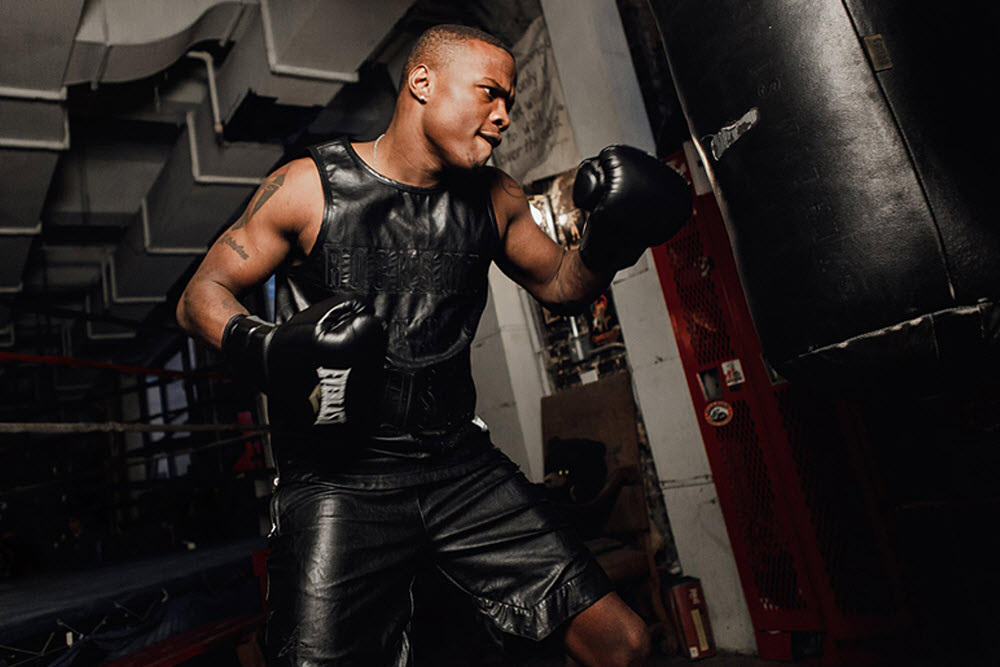 Juniper Design's M Lamp – Ready for the zombie apocalypse? If you aren't you better get your ducks in order when running water, electricity, and gas becomes a distant memory. The M Lamp from Juniper Design will make a nice and handy lighting tool. The lamp was designed by David Irwin and was inspired by the miner lamp's carried throughout New England.  The M Lamp is updated with LED as the light source, and can be recharged with its Lithiun-ion battery.
Source: A Plus Store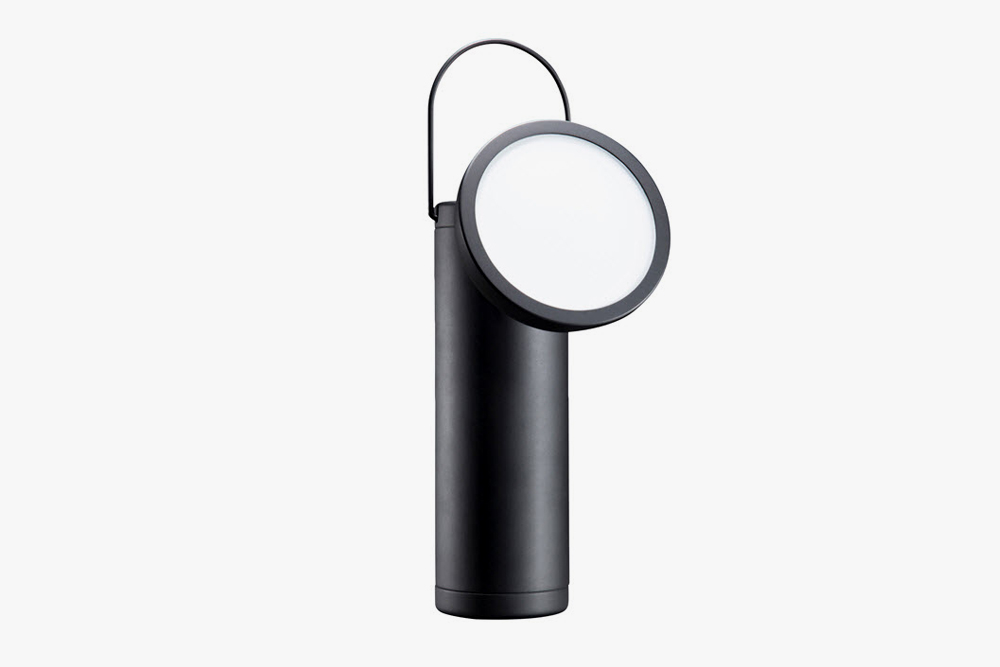 Nike Basketball Hero Collection – With the NBA season winding down who is the franchise player that will lead their team to a championship? Nike has no clue, but that's not going to stop them from equipping Kobe Bryant, Kevin Durant, and Lebron James with a whole new set of Elite basketball shoes. Each sneaker is designed to the exact specifications of the player and arrive in bright bold colors.
Source: Nike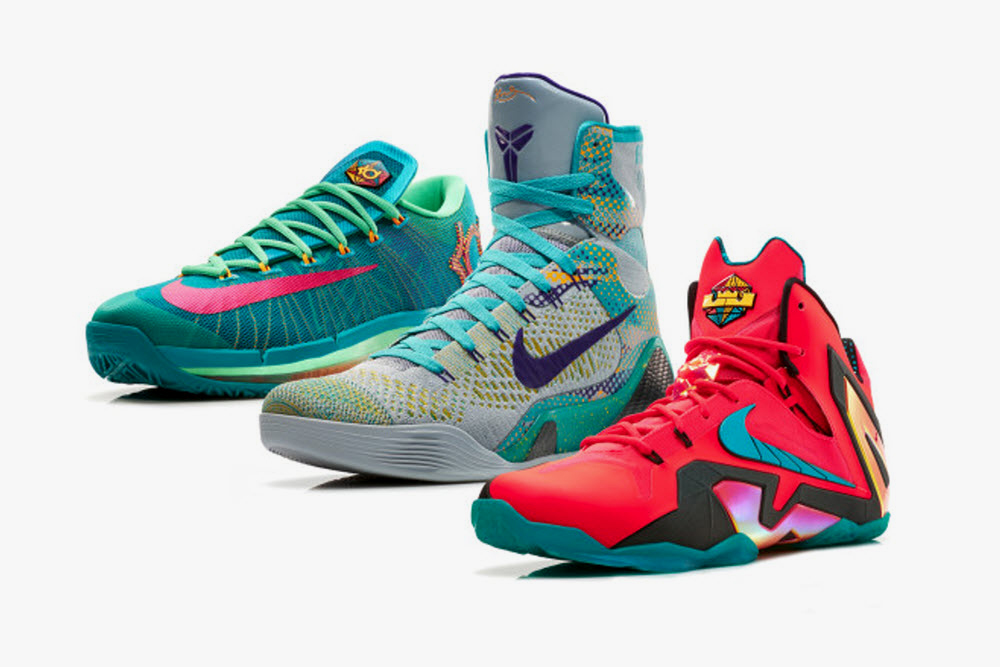 New Era x Star Wars – Star Wars is always up for a licensing agreement, and this time they are approached by hat maker New Era. A number of the fitted caps are inspired by the helmets used across the Star Wars universe. The hats will be packaged in their own respective custom boxes, and set to retail for $100 USD. Thanks to this new collaboration, going full cosplay is no longer needed for the next Comicon, a nice Darth Vader fitted and black bath towel is all you need.
Source: New Era