Jensen is an old friend of ours here at The Hundreds and co-owner of Gallery 1988.  You may know him for his podcast or the fact that he was signed to Interscope under a million-dollar rap deal or that he's been beefing with Tom Hanks' son.  You also might have heard of Jensen for his "The Live Read" show, where Blake Griffin, Topanga from Boy Meets World, and DeAndre Jordan stopped by last night to do a live read of the Space Jam script.  Seriously.
The stories about Jensen can go on and on, from writing for the WWE, going head to head with Shia LeBeouf, and having pretty much the funniest Twitter on the interwebs. But the best stories are told by Jensen himself, which is why I asked him what his thoughts were on the Best. T-shirt. Ever.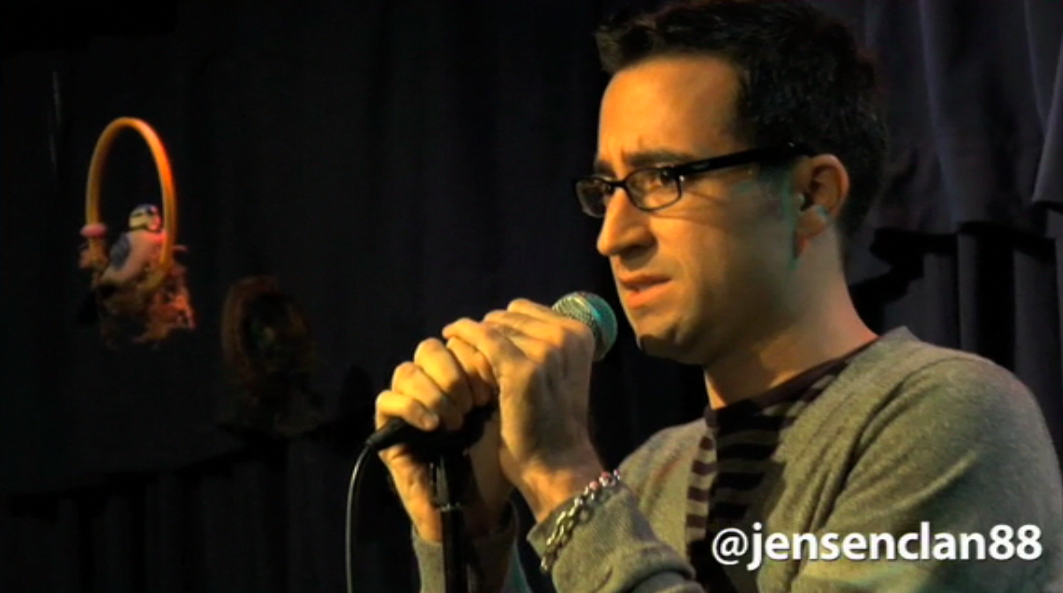 The T-Shirt: It's the Bugs Bunny/Tasmanian Devil hip-hop shirt. 1992.
The Story: There isn't a T-shirt in the world that can instantly bring me back to a certain moment, a certain age, a certain innocence, than the weird Looney Tunes knock-off shirt where Bugs Bunny and the Tasmanian Devil were dressed up as Kriss Kross. I don't know the origin story of how this came to be, but A TON of kids, at least in the suburbs, were rocking this inexplainable mash-up, including myself. The height of its reign on top of the world is right around 1992. I distinctly remember the shirts lacking a Warner Bros trademark when they first started popping up, but once the old lawyers saw its popularity, I remember seeing them available at places like Journeys, with a brand new legal line at the bottom. Just telling me you owned this shirt says so much, and at the same time so little, about you. As white culture was just beginning to obsess over hip-hop, this shirt eased you in. It took something we knew as a group, and connected it to this new sub genre–something a little more aggressive–and made it plausible… for now. I had already had my Ice Cube shirts, Timbs and Cross Colours, but this one seemed to get the head nod from everyone at the time.
What's up, Jensen? My website: gallery1988.com. Instagram: @JensenClan88. I do "Baby Talk," a comedy show at Meltdown Theater where myself, Dan Levy and comedians talk to a child, April 5. It's TJ Miller and Jerry O'Connell.