Grain Audio Passive Bookshelf Speakers – A good pair of speakers is complementary to any part of the house. However, something too modern or too bright comes off obtuse, and sticks out like a sore thumb. Grain Audio likes to keep things clean with the aesthetically pleasing Passive Bookshelf Speakers made from solid wood. The speakers are encased in FSC certified solid walnut and is capable of 25 to 75 watts of power. These pint size works of art can pump up any room with ease.
Source: Grain Audio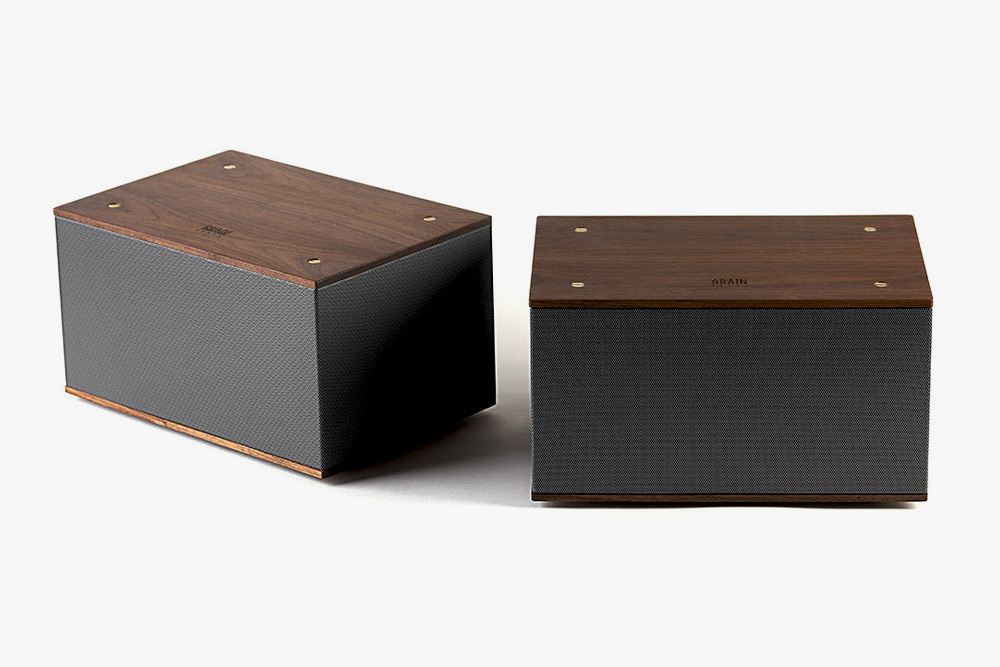 Hello Kitty x Playboy by colette – The famous creation by Yuko Yamaguchi has enchanted adults and children for 40 years and this landmark achievement has Hello Kitty teaming up with another famous animal, the Playboy bunny. Look for colette to curate a collaborative celebration between these two iconic logos. The project will range from simple T-shirts and boxer shorts to exclusive Leica digital cameras. Along the way of this epic project are whimsical keepsakes that include bow-ties and lollipops. Expect colette to contribute their signature blue across a number of the collaborative pieces. This limited collection between Hello Kitty and Playboy will be available exclusively through colette.
Source: colette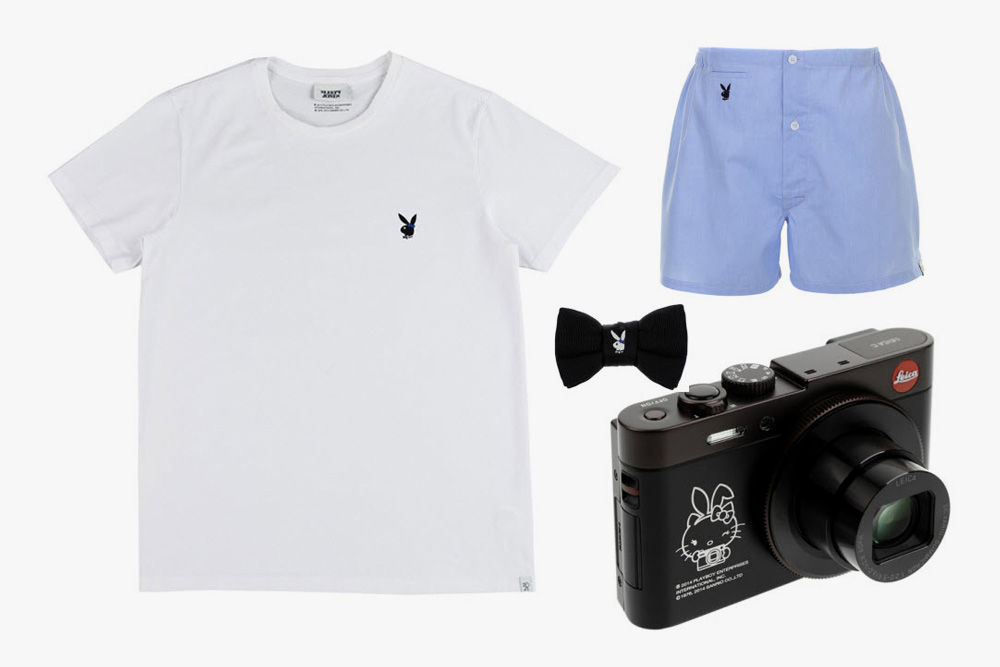 New Balance "Summer Solution" Collection – New Balance thrives off of its archives, and with summer approaching, they take the classic 574 ad 996 to develop the "Summer Solution" collection. Mid-year weather works best with warm tonse, and New Balance takes a beachy, sun-bleached theme to the different colorways. The silhouette of the 574 and 996 remain largely the same, but the newly adopted updated soles make the collection appeal to lifestyle instead of sport. The 574 comes with a Minimus MW00 outsole, while 996 inherits the 890's REVlite outsole. It's nice to see that New Balance is doing more than just updating colors, and has taken an interest in improving the feel of their classic runners.
Source: New Balance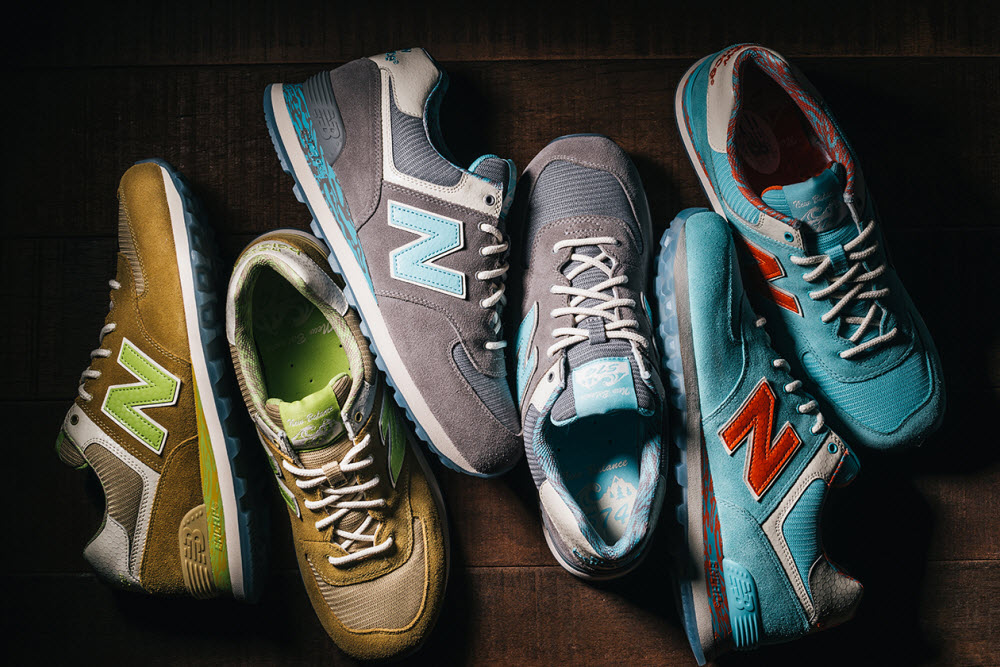 Ember Night Photography Tool – The limitations of an iPhone camera when compared to a dedicated DSLR are many, but nothing seems more daunting than the iPhone's weak flash. Even a dual LED flash pales in comparison to a dedicated light source, and this is where Ember comes in with their night photography tool. This iPhone case comes with 56 LEDs, a built-in diffuser, and an array of color filters. The photography tool is looking to take night time photos to a whole other level. The case is made to fit both the 5 and 5s case, and has its own battery source.
Source: Ember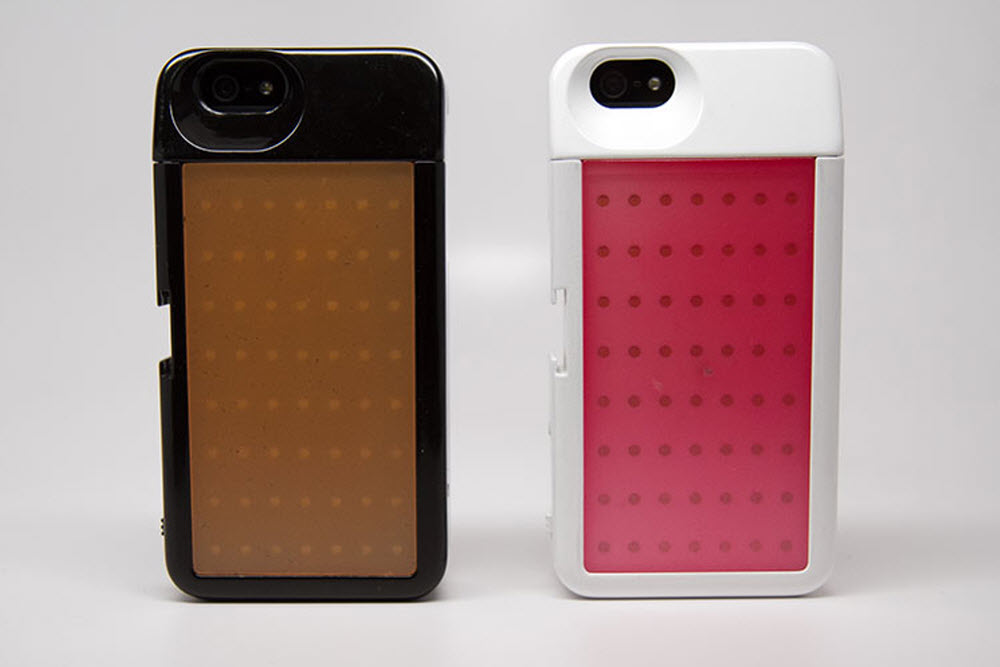 Stussy Spring/Summer 2014 Womens Collection – Stussy's lock on men's streetwear is now taking a leap onto pieces for women. For the Spring and Summer collection, wild prints are mixed with provocative cuts that hint at the '80s and '90s. Look for brightly colored chonga prints, bold rompers, and plenty of other throwback looks. The collection is a step in the right direction. Women's streetwear shouldn't just be menswear in smaller sizes, and should have a feel all on its own.
Source: Stussy