Took advantage of the early morning snow with the beautiful Dana Stone. She's rocking some of the new The Hundreds Spring '14 line, along with some custom tees that the very talented Eva The Vandal cut up for the ladies. Makeup done perfectly by Brenna Drury. Enjoy.
Dana rocking the "Tres" beanie.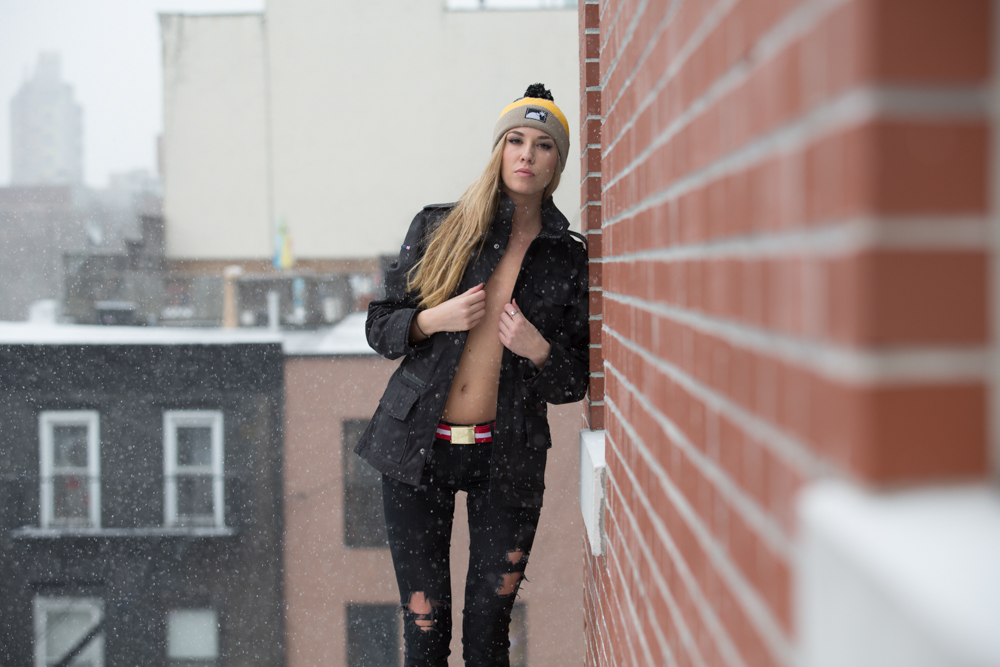 The Hundreds by James Jean "James Jean Tiger" bucket cap and "Forever Bar Logo" T-shirt.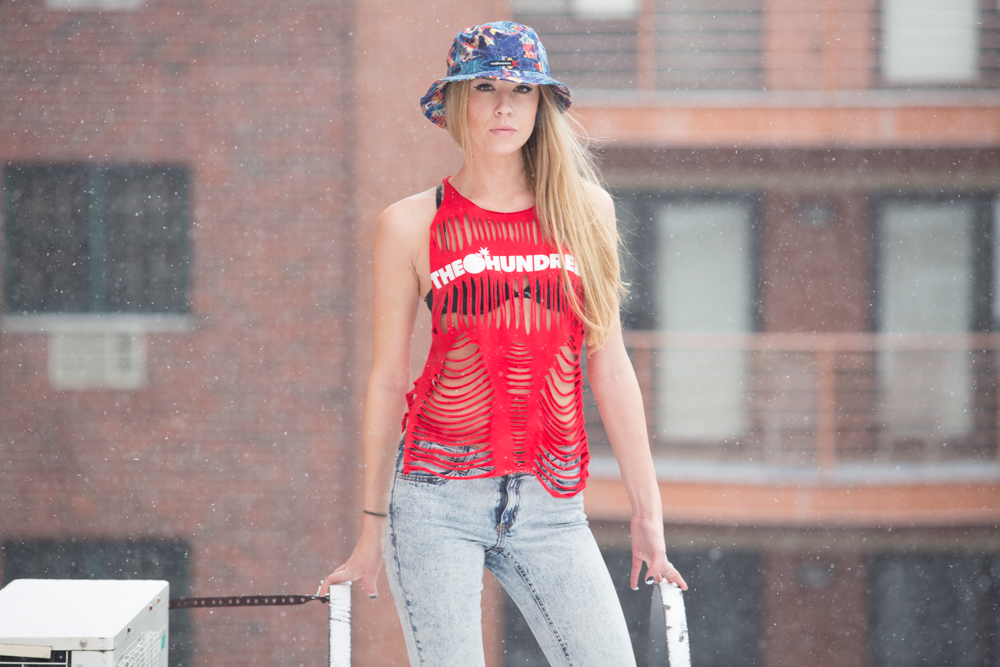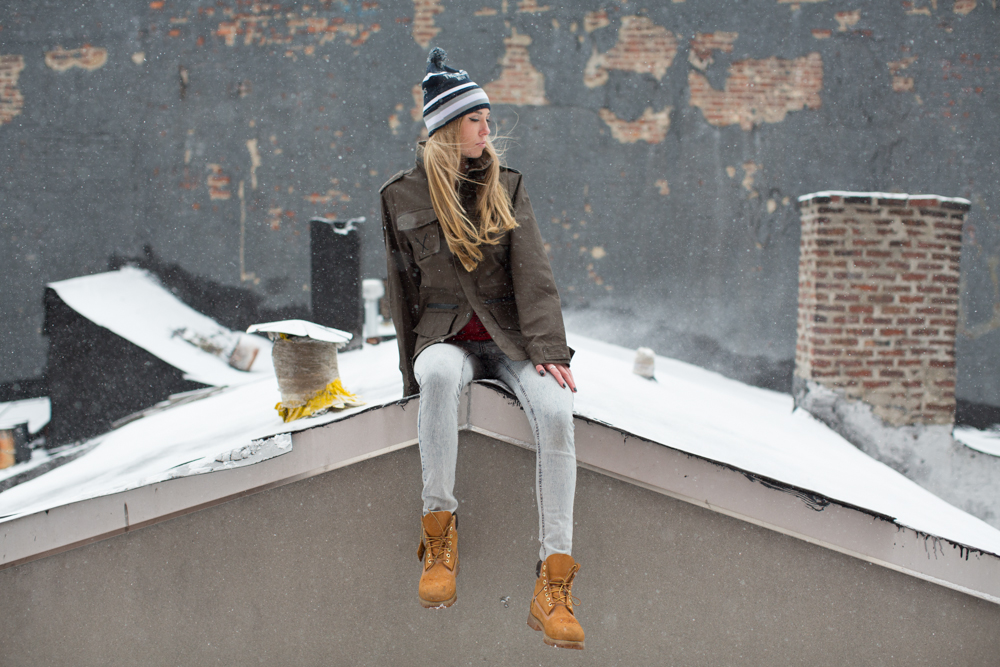 All cut up in Spring's "Scrambled" T-shirt.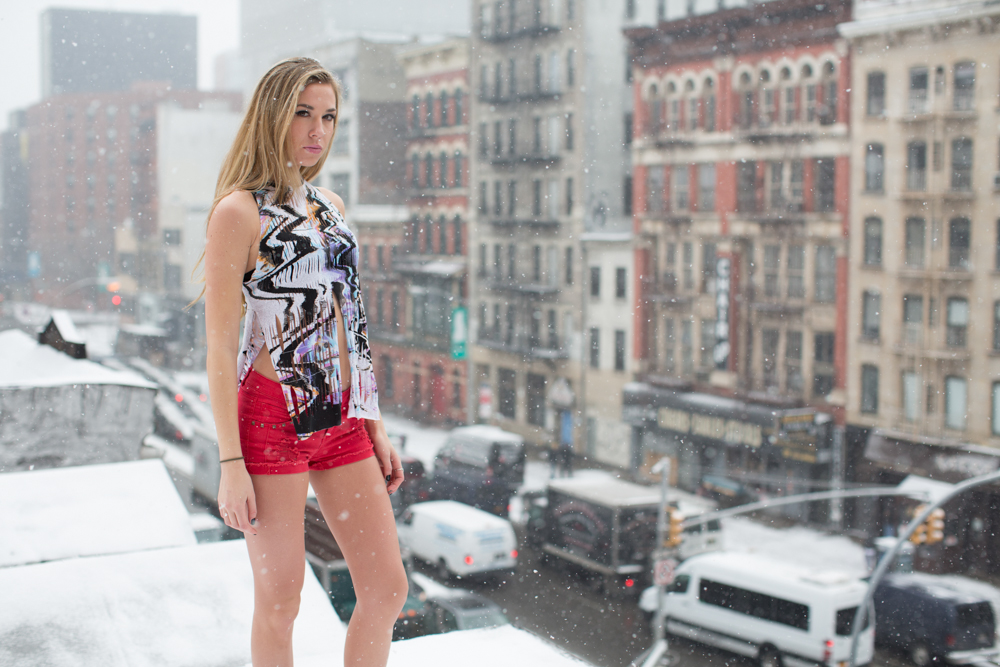 Dana looking smokin' and ridin' in the "Scramble Slant" T-shirt.