Sculpted Metal + Leather Bowl Chair – Are you a closet supervillain? Maybe you just like to feel like one. In either case, West Elm has developed a new chair that will have you laugh maniacally at ease. The new bowl chair is comprised of sculpted wrought iron that is twisted and gnarled to form a bowl. In the middle of this metal bowl is a premium vegetable tanned leather seat. The chair has a unique look, and the hand welded iron frame means that it'll be nice and sturdy for years to come.
Source: West Elm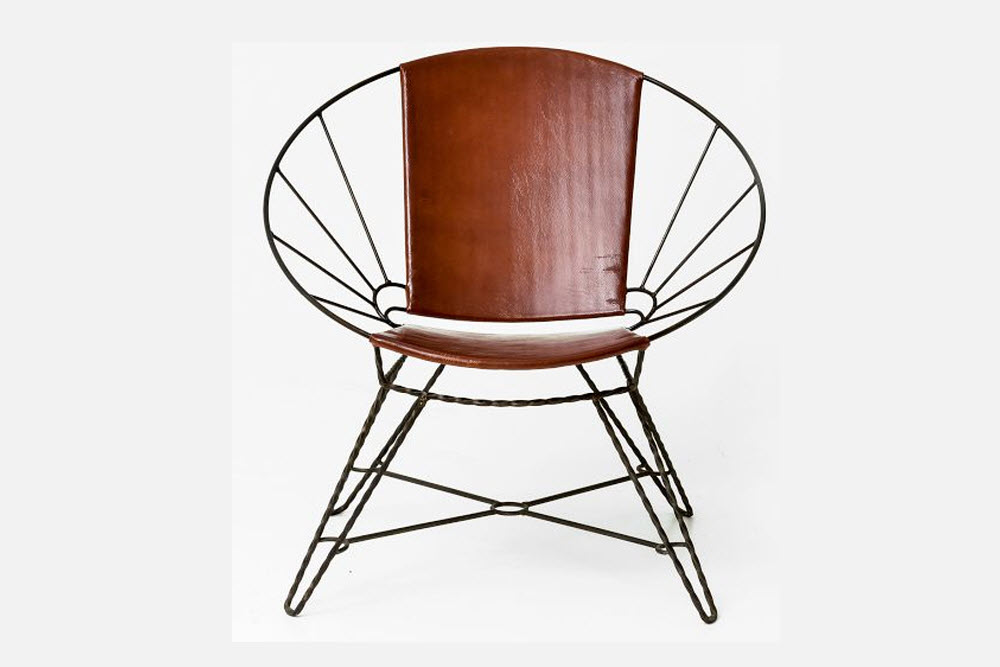 Oliver Spencer x Vulpine – Holding down the cycling scene in the United Kingdom is no easy task, so Vulpine heads straight to Oliver Spencer to help with their new "Cycling Blazer." Taking on the sartorial duties is Oliver Spencer as it crafts a tailor fit blazer made for comfort. The blazer uses a showerproof fabric that can withstand light rain, rear vents to improve breathability, and reflective tape around the cuffs. The "Cycling Blazer" is a nice hybrid of style and function and should be worthy of closet space for any cyclist.
$490, Vulpine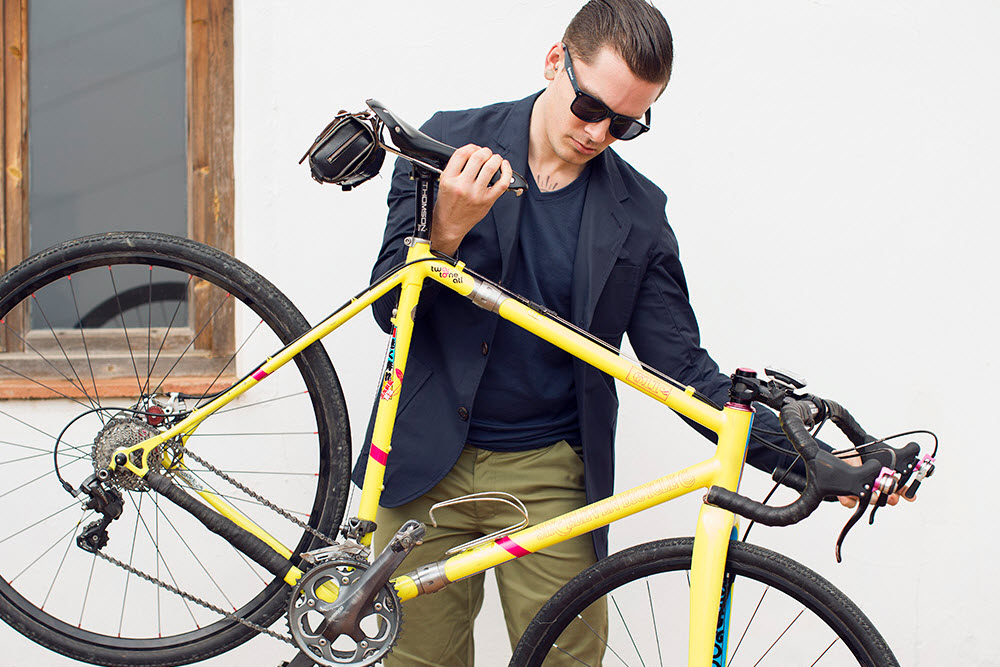 Bell & Ross BR 03-94 Carbon Orange – The BR 03-94 borrows its design from the dials in the cockpit; a sport watch for the flying enthusiast. The latest iteration of the watch comes in carbon orange with its matte black PVD case accented by bright hits of orange. The orange makes the dial more pronounced and gives it an all-purpose look. The limited edition timepiece come equipped with a black rubber strap, along with a custom made orange canvas NATO-style strap.
Source: Bell & Ross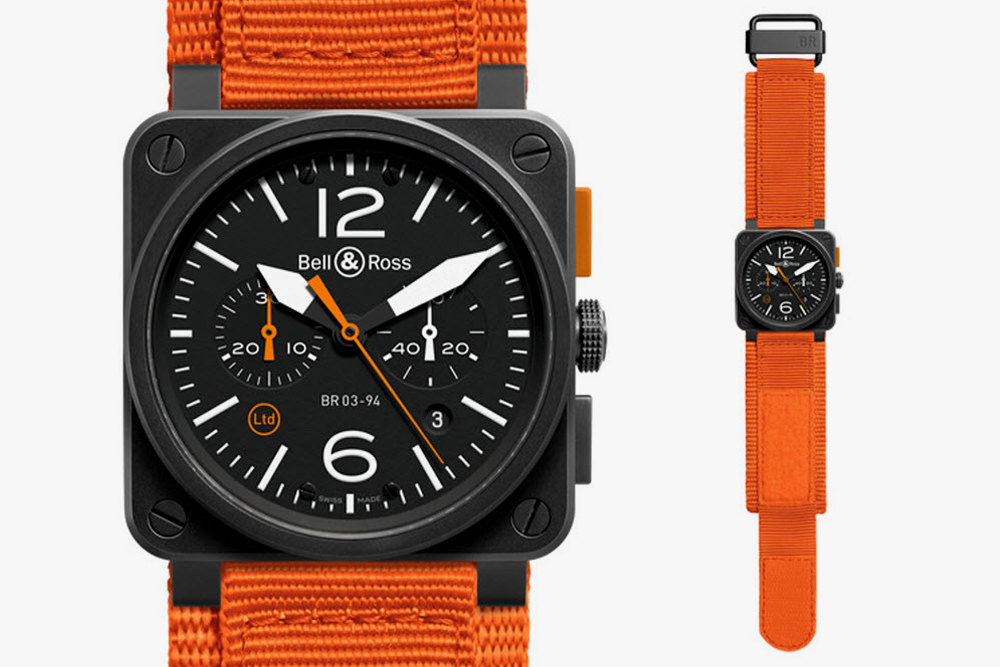 adidas Samba Primeknit Soccer Boot – Nike may have been the first to develop the knit uppers, but adidas will be known as the first to employ the textile on the field. Soccer is a contact sport–shin guards are necessary, and spiked feet are to be expected. The new adidas Samba Primeknit Soccer Boot is a statement that the adiads Primeknit textile is ready for your worst. The uppers are known to have a comfortable and skin-like feel, but its use on a boot means it is also durable. Look for the boot to roll out in stores Monday, March 17.
Source: adidas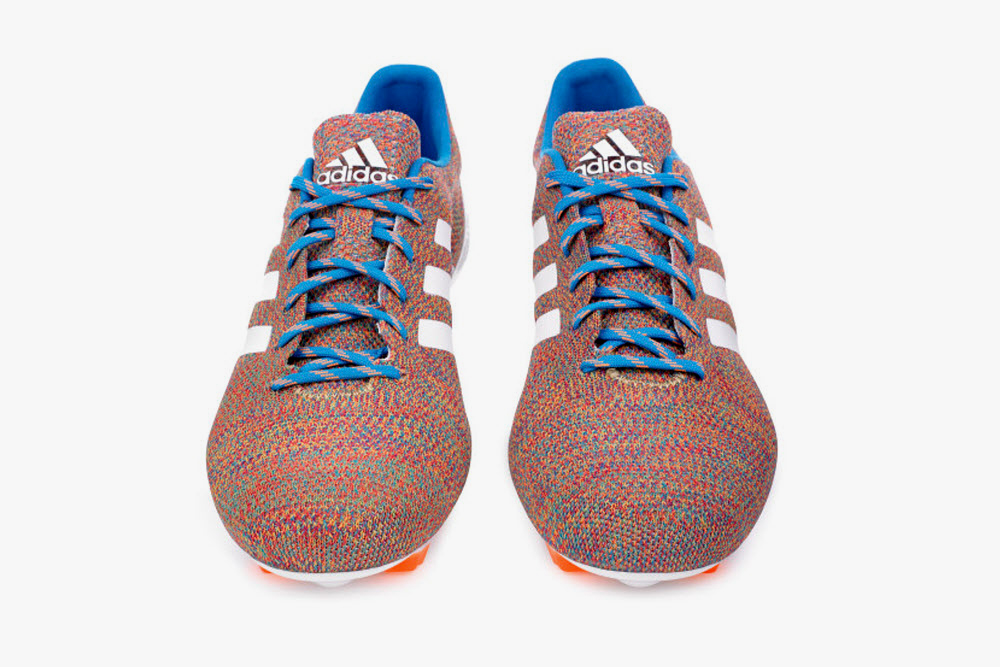 KITH "US" Crewneck and Sweatpants – The New York based boutique and brand KITH has elevated athletic sweats to designer fashion levels. The brand follows its already successful line of heavy sweats with a new "US" crewneck. Using 320 GSM French Terry the sweatshirt features raglan sleeves, ribbed side gussets, and the "US" logo across the front. The crewneck also comes with a matching pair of the quilted Bleecker sweatpants made from the same custom milled French Terry. Look for the ensemble to be available in orange, black, burgundy, and forest green.
Source: KITH