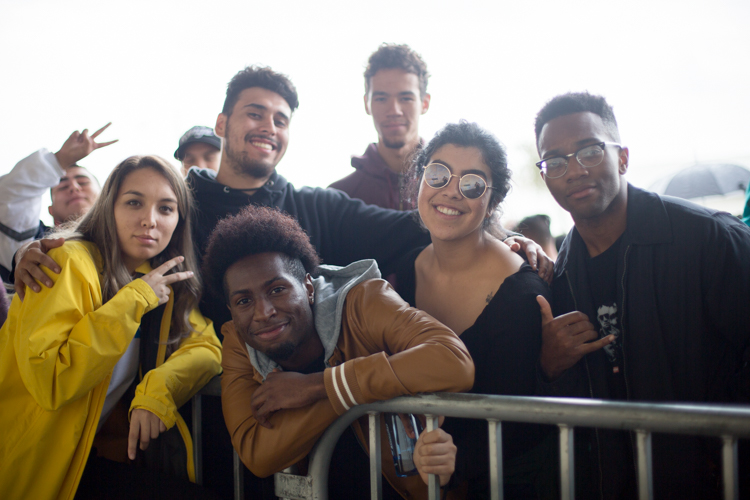 Ben and I imagined this brand 13 years ago in my studio apartment with a couple computers and some moxie. From the moment we stepped forward, we were met with nonbelievers. "There are already too many T-shirt lines," we were warned. "I've never heard of you," said buyers. "I respect the hustle, but nobody wears this stuff," on the comments threads. A decade later: "Everyone used to wear it, but not anymore…" (So, wait. When did people wear us?).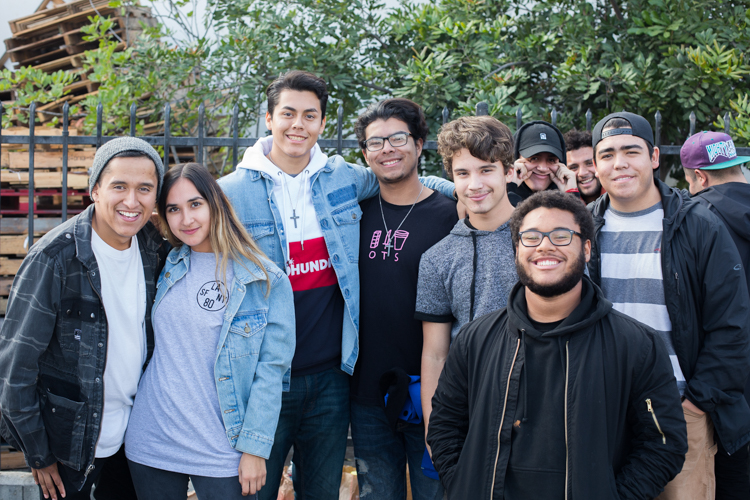 Every season, every year, there's a hot new brand that the spotlight sits on, that the rest of the market scrambles around. Trend in, trend out. All the while, we have kept our head down and our blinders on, perfecting our product and taking care of our community. Last weekend, we threw our biggest warehouse sale in 9 years. Our RSWD shop turns 10 in a few months, and these were some of our customers this past week: Kid Cudi, Rick Ross, Frank Ocean. As a company, we are proudest today of our clothing and blog – we are graduating employees who've been with us their entire young career, and cultivating a new generation of The Hundreds soldiers. More important than growing as a brand, is growing as people. I'm happy to say we have the best in the business on our side.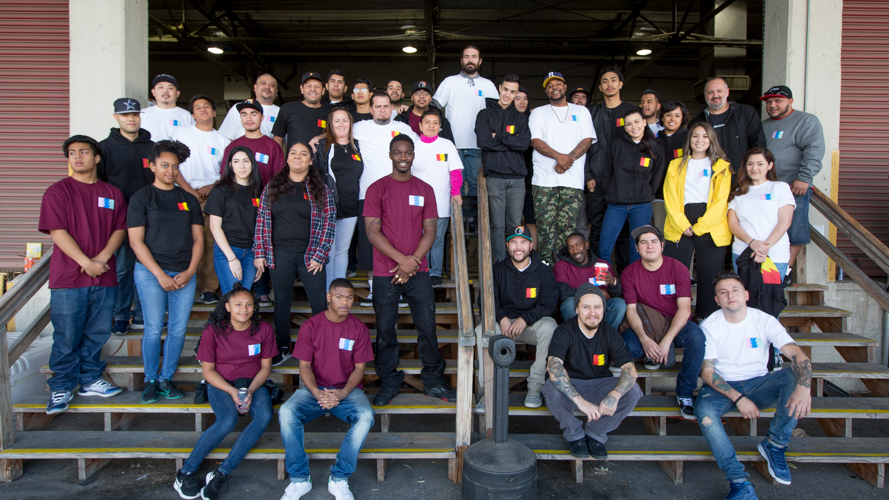 "How did you do it?" That's the question I get asked most. This is a business of brief highs and drawn-out lows. It takes GRIT. And, Ben and I are the most stubborn people you'll meet (ask our staff). It takes CREATIVITY. Creativity doesn't just stop at T-shirt designs. When you're trapped, you need to envision yourself out of the hole. It takes an eternal PASSION, harnessed by unflagging PATIENCE. Most of all, you need a solid foundation, a CORE. And, that's where you come in. This year, like the 13 before, we are thankful that you have joined us, somewhere along our history. Whether you've been with The Hundreds since 2003 or followed our Instagram this morning, you give us purpose and power to continue. Thank you for believing. The Hundreds is Huge.
– Bobby
—X—