Another California summer comes and goes, and I was lucky enough to spend more of it than usual at home in LA.  It's no wonder why the world draws in from all corners to vacation here, and don't think for a moment I take any of it for granted.  Beach, city, food, culture, it's all woven together in the fabric of Los Angeles lifestyle.
Mother Earth was gracious enough to throw the local surfers a bone, as Hurricane Marie battered the coast with a once-in-a-lifetime swell that was largely felt in Orange County and Malibu.  Things were a bit more suitable for my taste (and endurance) at Rincon on the Santa Barbara/Ventura border: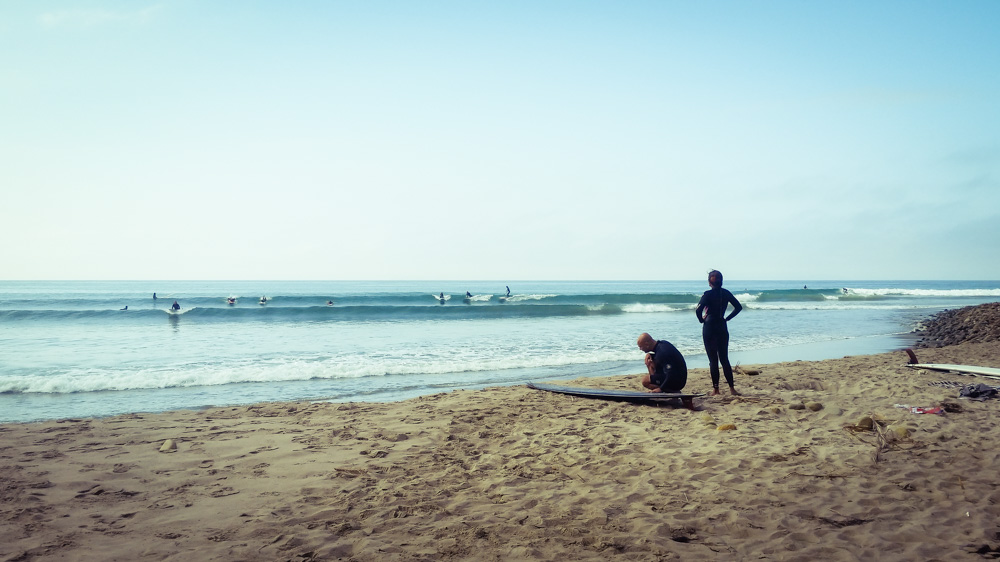 Santa Barbara and its surrounding communities are a quiet staycation hideaway in the summertime.  Butterfly Beach is a locals' favorite: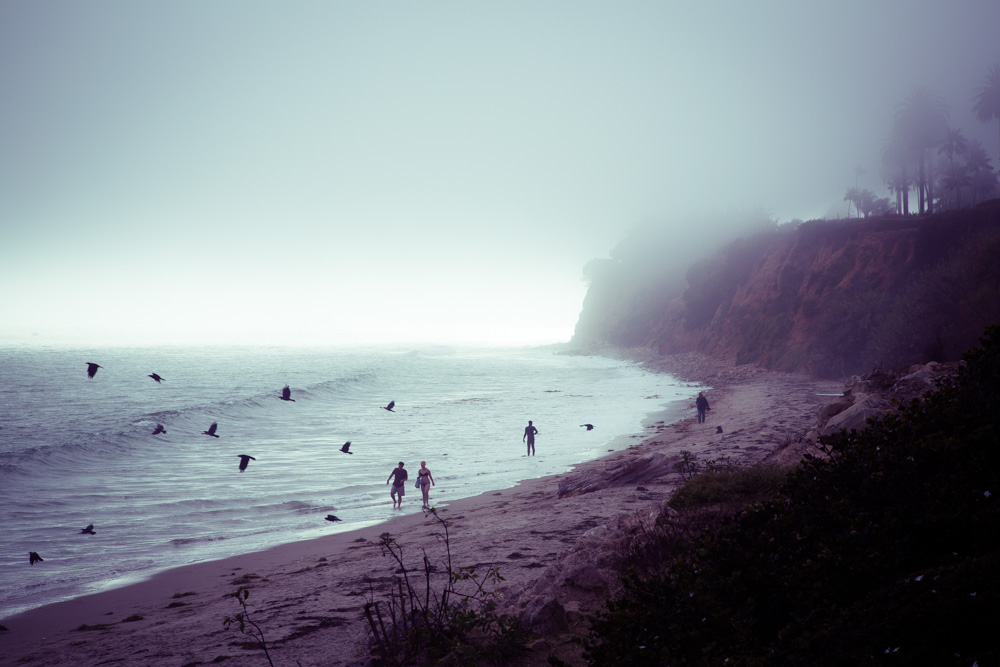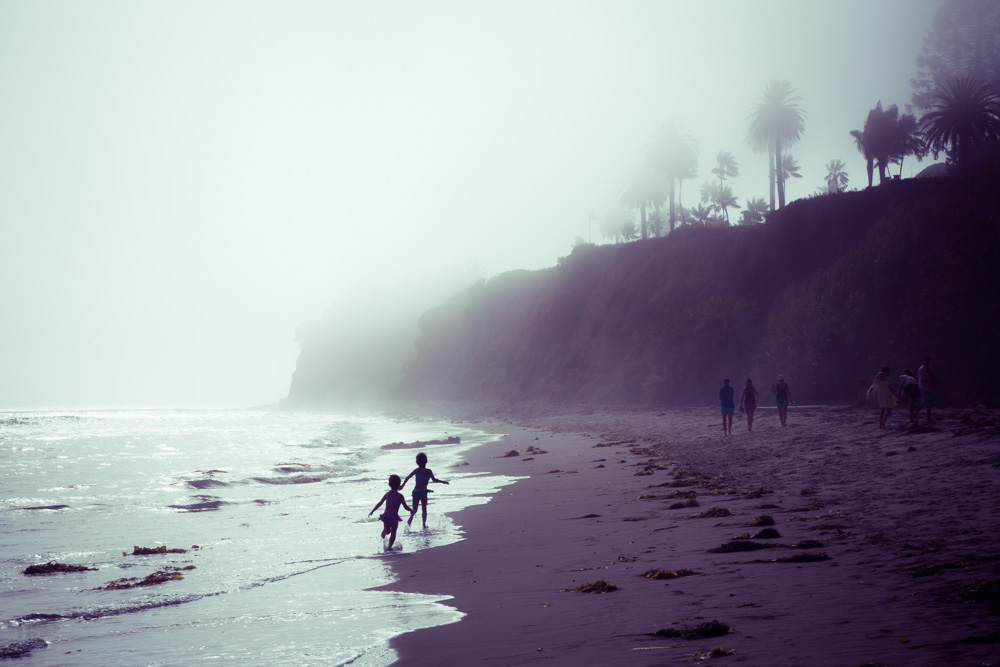 Hailing from Latvia by way of Liverpool, Monami Frost and her husband, artist Anrijs Straume, spent a week in Los Angeles.  LA wasn't always the friendliest city for a tourist, considering you need a car to traverse the hour-long rides between points.  But UBER has closed that gap, and the tattooed couple took full advantage.  After I shot Monami at a nearby motel, I wanted to carry on the sightseer's narrative by photographing her at our famous Tommy's Hamburgers.  Too bad there wasn't any indoor seating available to get the photo I was looking for, but it probably worked out for the best considering Monami's a hardcore raw vegan.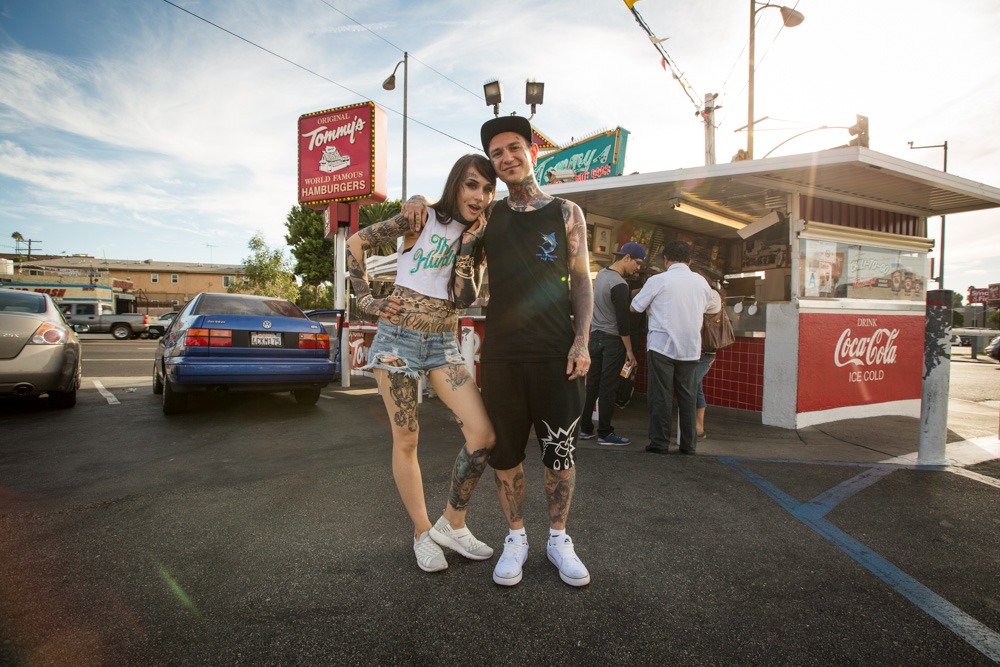 We hosted a special night just for Active Ride Shop staff and executives at The Hundreds Homebase.  We have a long and storied relationship with the Southern California-based skate/street retailer, as theirs was the first larger "chain"-type shop we opened up early in the brand's timeline.  Plus, Scotty iLL is OG Active Valencia, as is The Hundreds LA's Flowin' Owen (aka Mike Franklin).  We set up the evening with some storytelling by yours truly, tacos, games, contests, skating…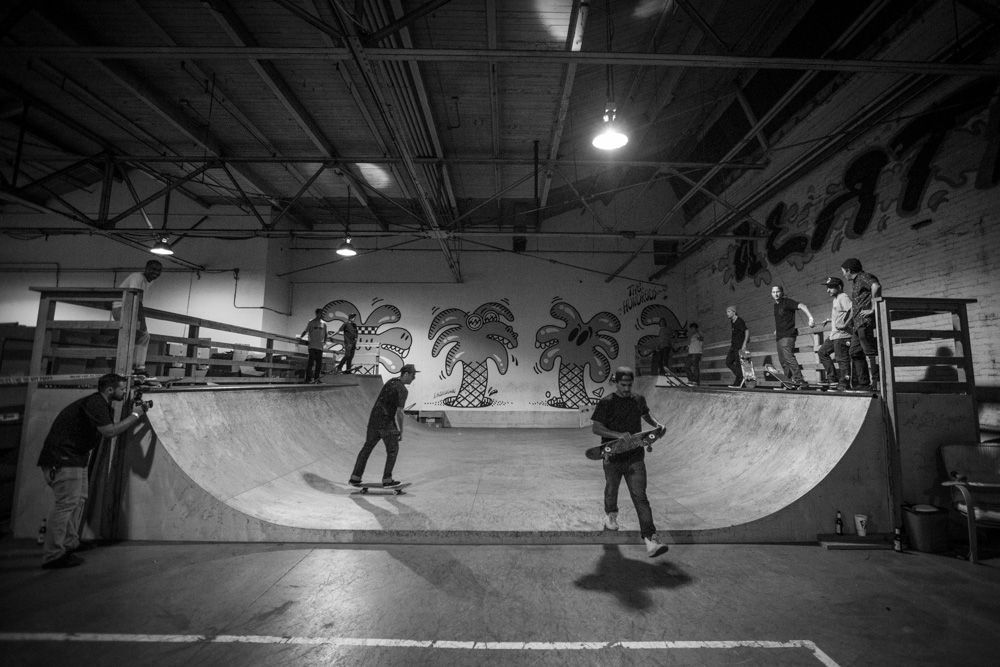 …and even let everyone press their own The Hundreds T-shirts in our print shop, Mixed Media Productions (even though that inverted Adam Bomb goes against our Brand Book. You get an F, Old Man!)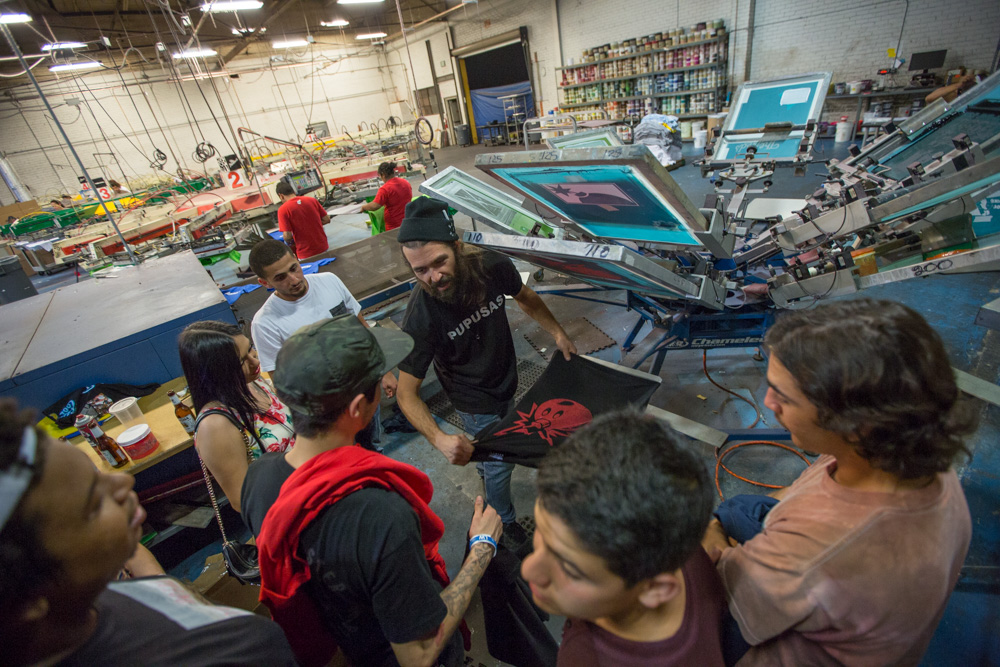 Ben and I made a quick stop at 530 Media Lab's new-er offices in Cypress.  They've actually been here for a while since their prior home in Long Beach, but you know how us Angelenos are.  Anywhere outside of our general vicinity might as well be Tattooine.  What takes most suburbanites 20 minutes to drive to, took Ben and I two years.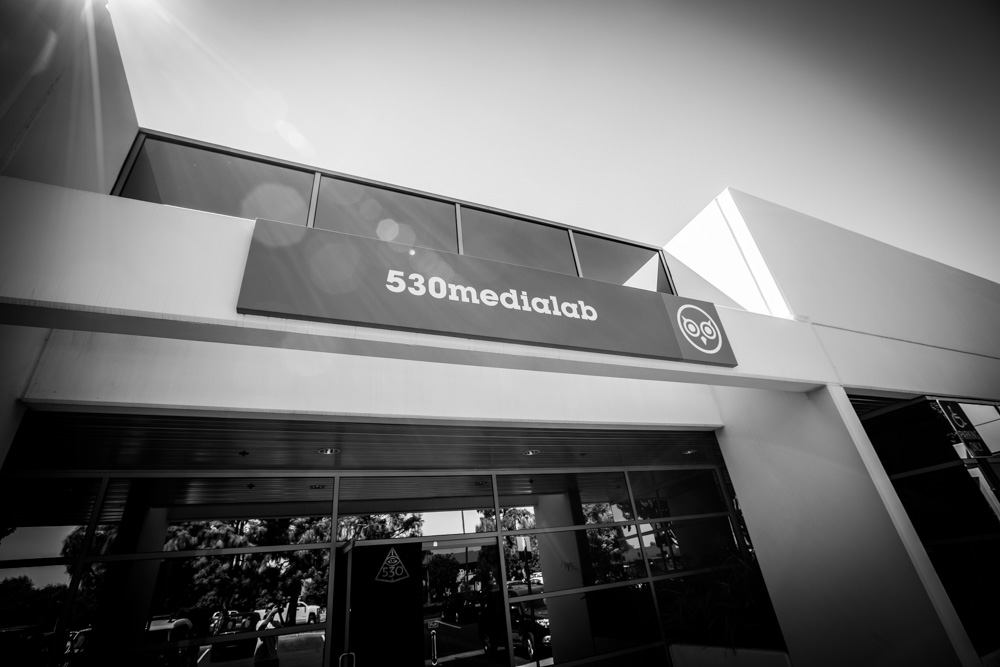 This is where all our money's been going.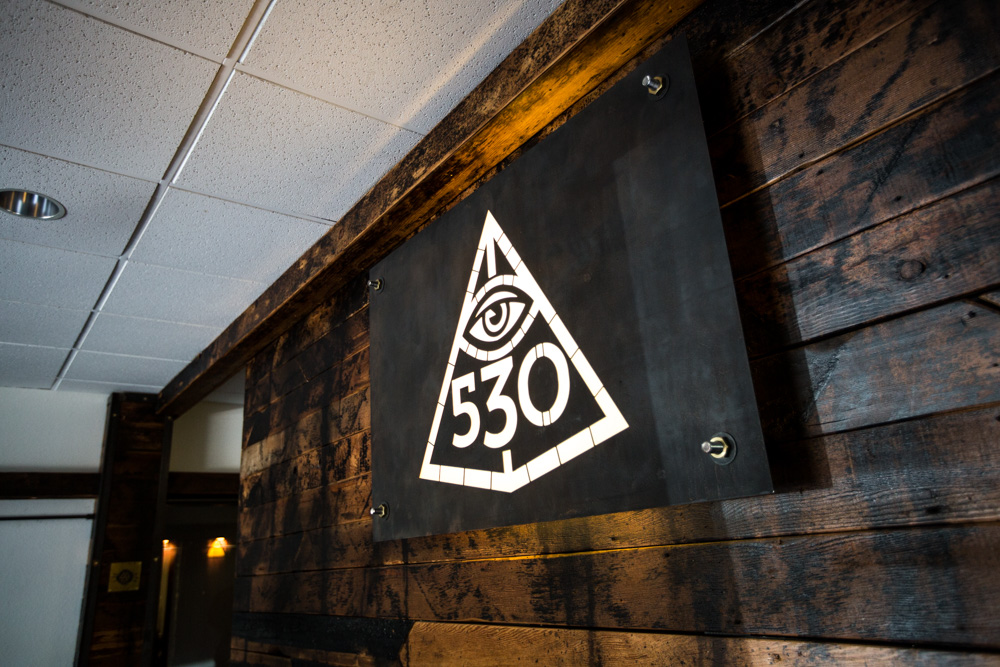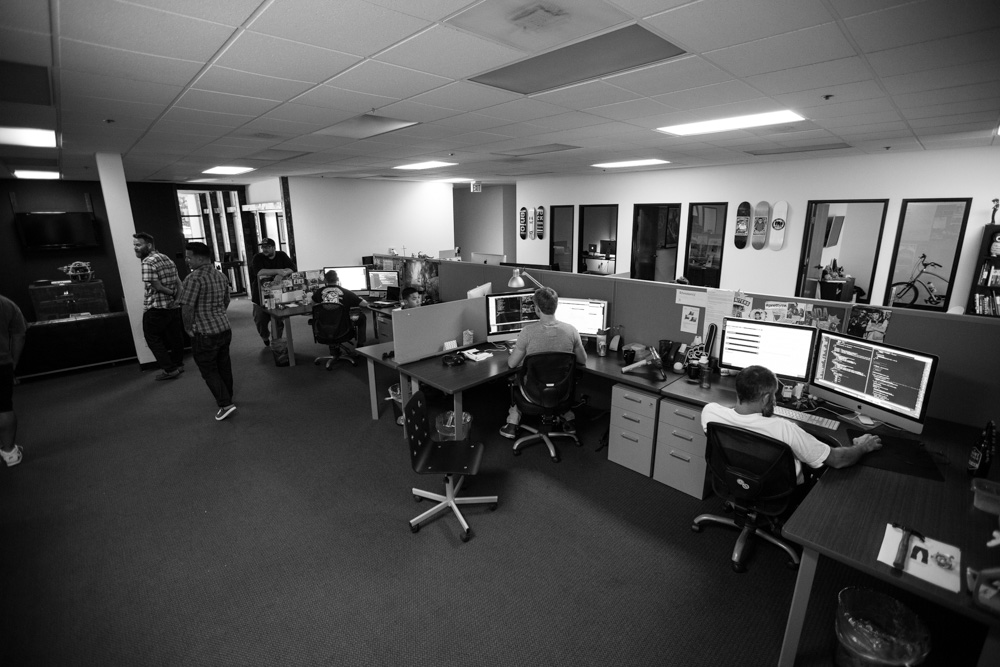 We are so proud of our brothers (and sister!) Erik, Kim, Bart, and Kevin, for their accomplishments and successes over the years.  Both of our brands and companies have grown individually and together.  Bart was the first web designer to tenaciously beat down our doors back when I was still building our site off Dreamweaver and PayPal carts.  Once we signed on, we've held on since.  It's only with their genius and efforts that we have been able to bring you our current media platform that has revolutionized everything.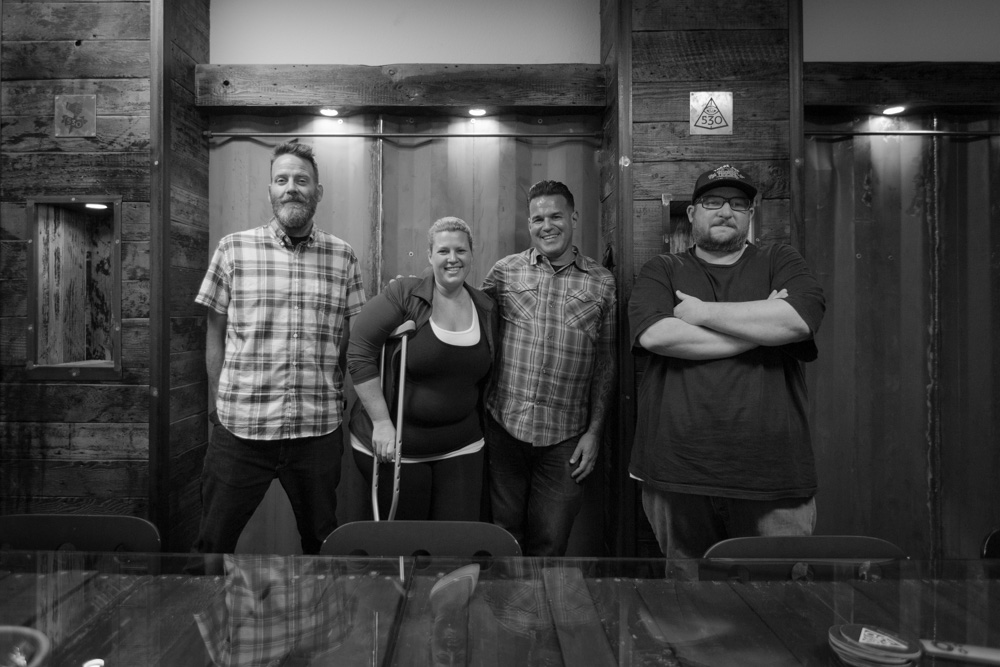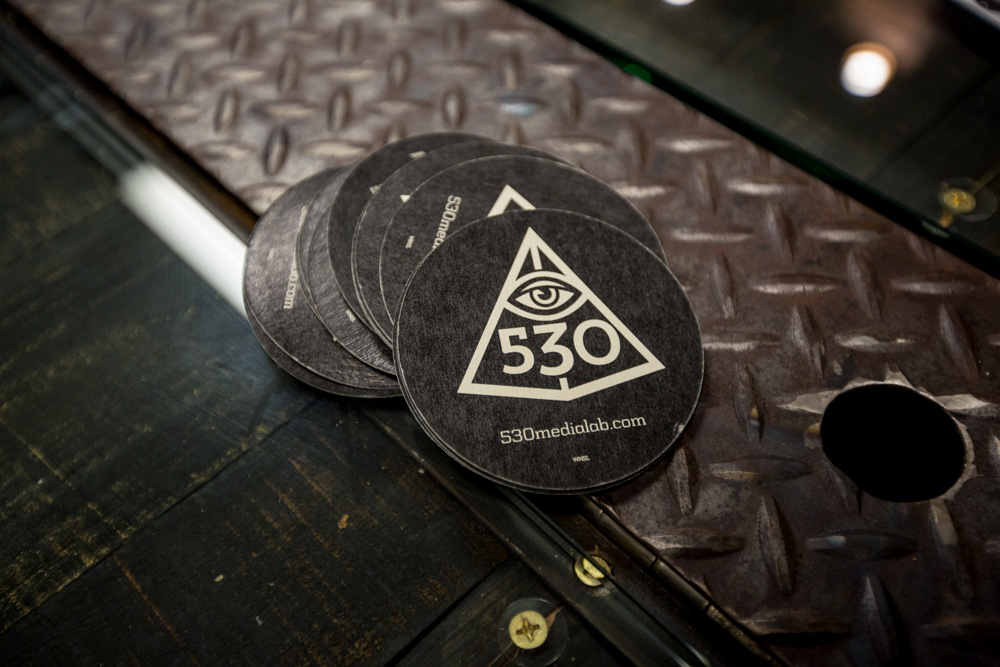 Speaking of revolutions, had a nice family day with Pasquale Rotella (Insomniac / EDC), his wife Holly Madison, and their Best. Daughter. Ever. Rainbow the other weekend.  This was right before the family left for Burning Man.  Pasquale's name has become synonymous with the EDM movement in the past decades, a passion he turned into an enterprise as a teenager right here on the Westside of Los Angeles.
Pasquale's movie, Under the Electric Sky is also now available to watch and buy.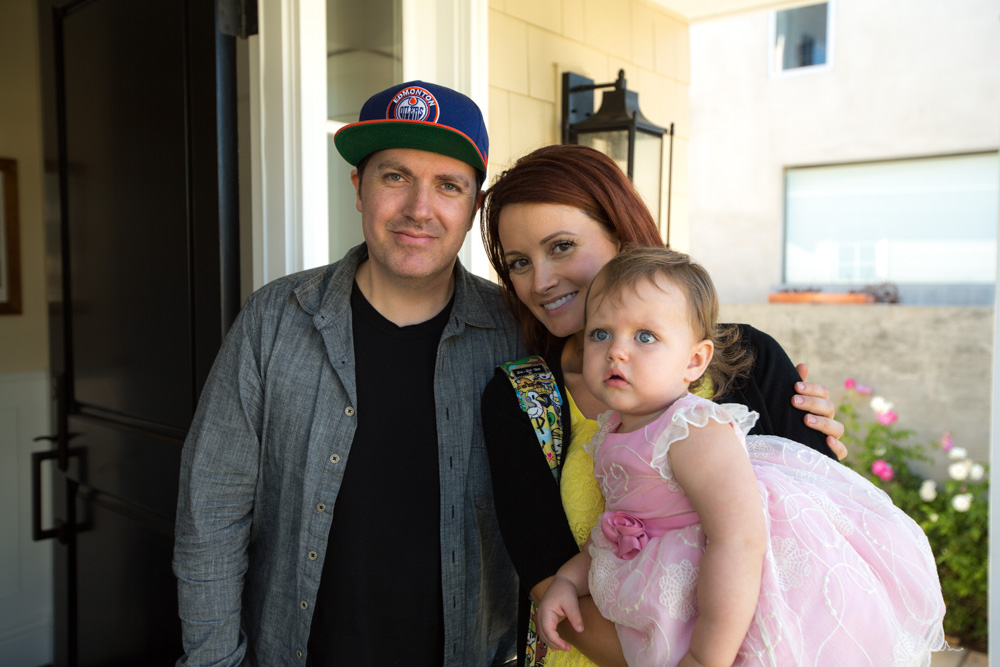 Thanks to The Hundreds LA's former Jav Dolla for sign-painting some of our mottos around the office windows.  I feel like this sentiment sums up the dude's burgeoning career (and us) exactly.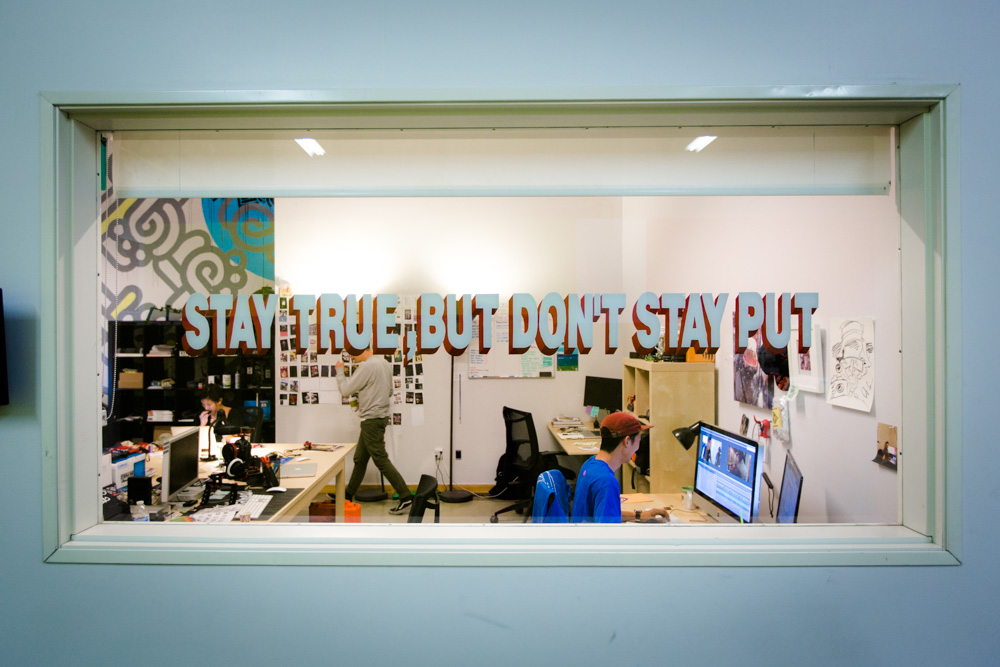 Michael Dupouy (LaMJC) is technically from Paris but considering we meet up wherever I'm traveling, I'd say the world is his home.  We had Avila's for lunch on a blistering day, but Michael still kept cool in his collaborative Club 75 jacket with Liful.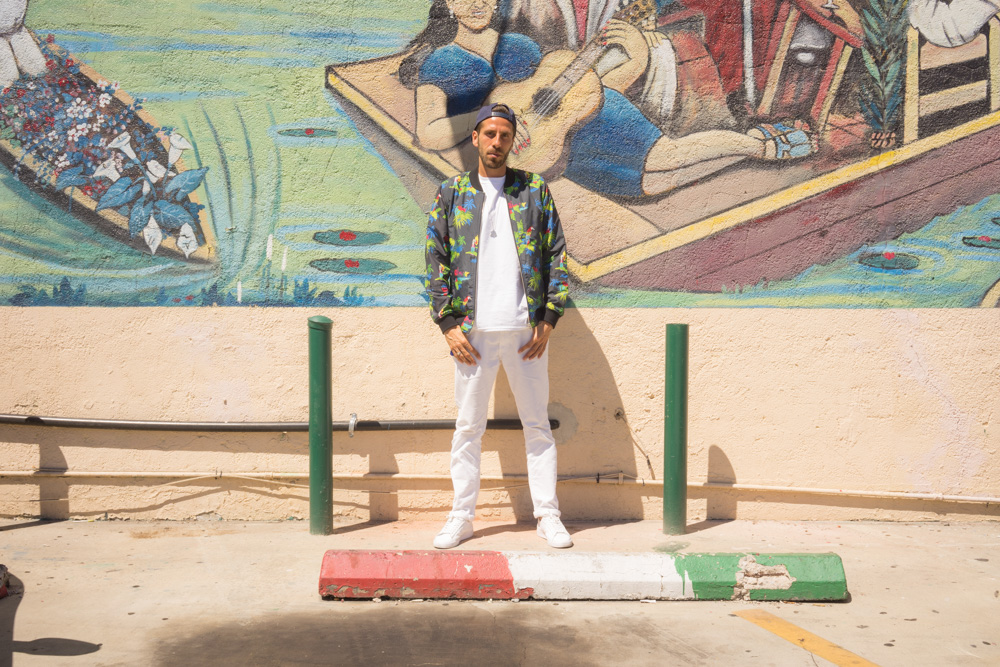 If you need the introduction, you shouldn't be on our site.  Had lunch with Christian Hosoi this past week. It's been really cool getting to know this guy on a personal and business level.  As a kid, I looked up to him as a skateboarder, a renegade, and iconoclast.  As an adult, I still look up to him, this time as a man, as a father, and a leader.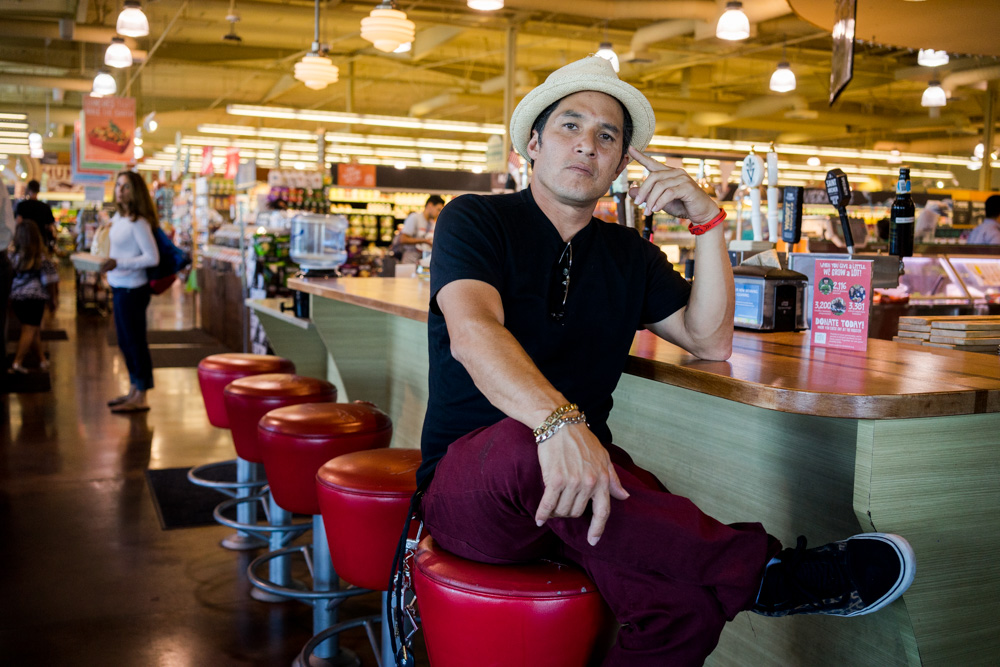 Friends from all ends.  Jenn Kong of VANS, Nicole, Gilian, and Lindsay of That Food Cray, Miss Bish, and Yardbird, John and Chloe of East Borough, and Alex Maeland, Creative Director of Hypebeast.  We'll be linking back up with half this crew again this next week as we head back out to Hong Kong.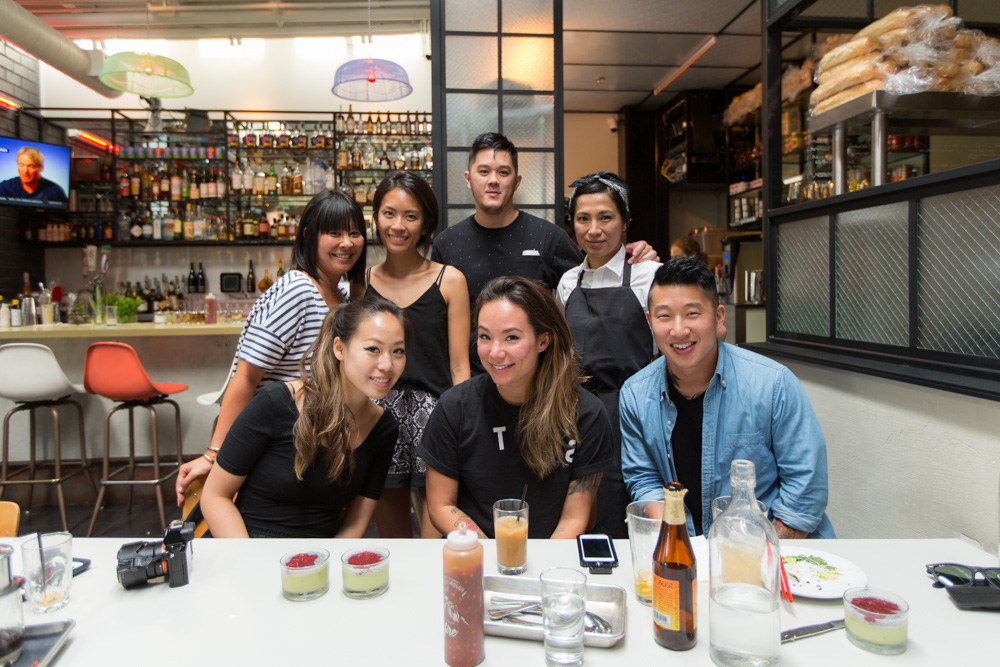 Haze days.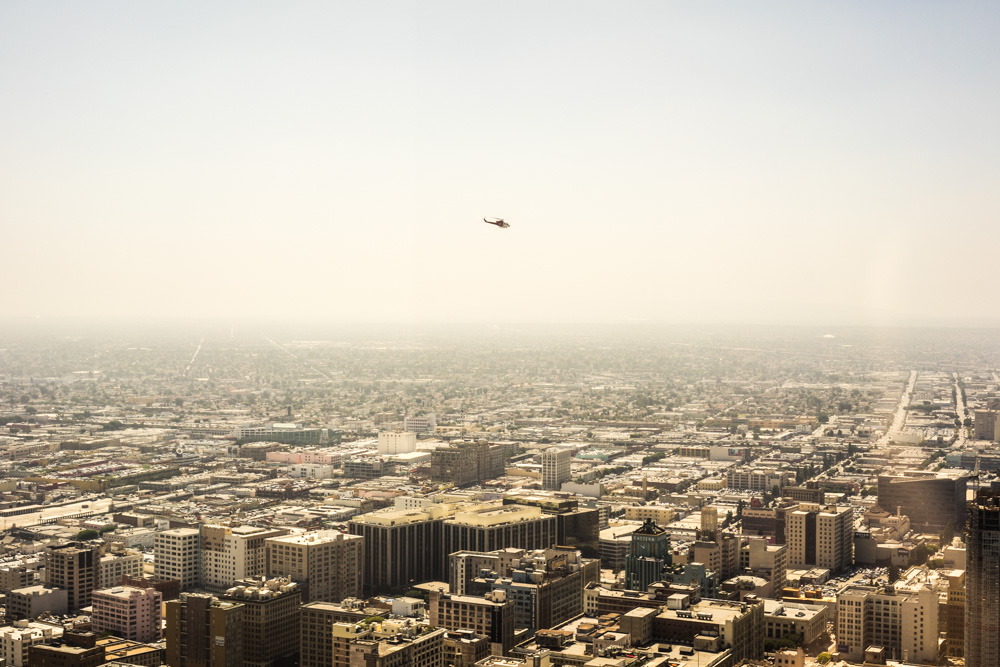 I haven't been to Universal Studios since Nike invited me to the backlot for the Air Mag preview in 2011.  But I haven't actually walked the park since I was a kid, so Saturday was spent being a tourist in my own town.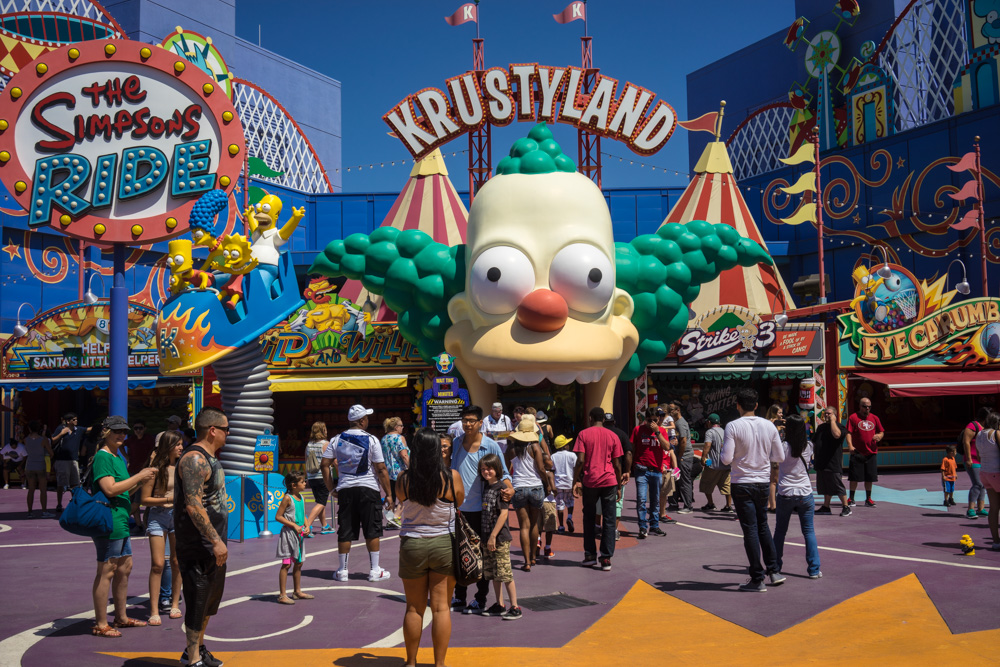 I don't remember much from the earlier Universal Studios days.  I remember there was a Backdraft show, the A-Team van, a Conan show (not O'Brien, but the other Barbarian), and I miss the Back to the Future ride.  But I do know there wasn't a Simpsons ride.  I was pretty disappointed by the Kwik-E-Mart gift shop, as the Simpsons merch was lacking.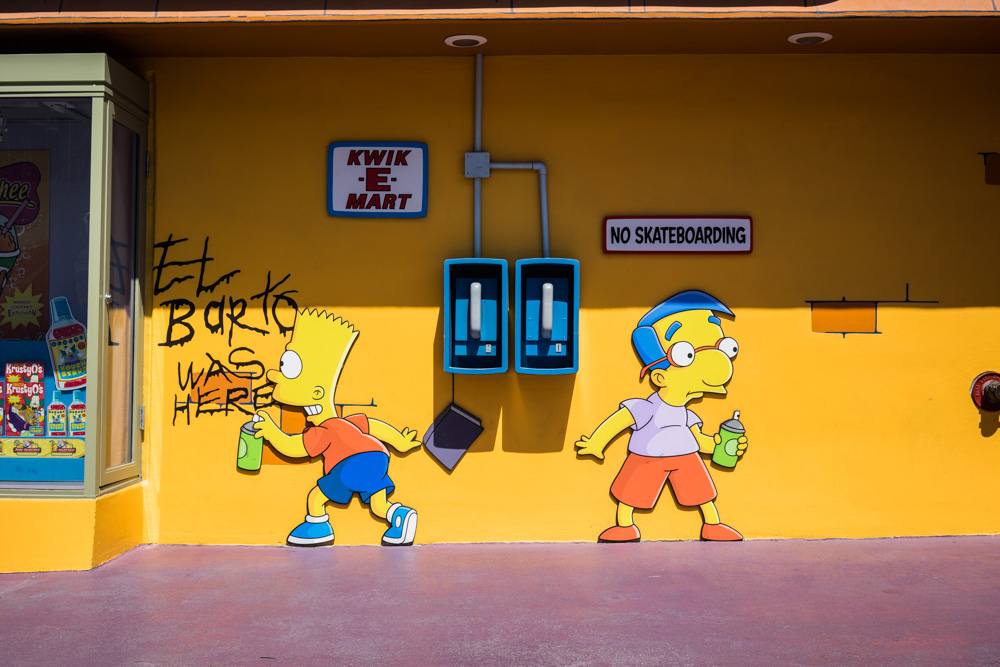 Homer's eyes are bulging a little more than usual.  Eye Carumba! is right.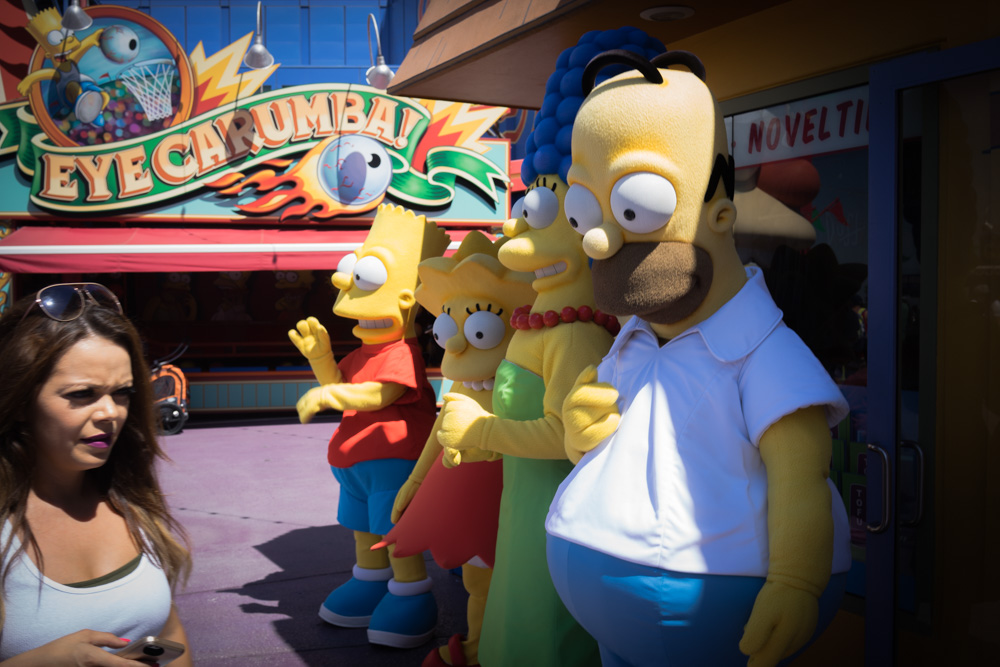 Another newer feature to the park is the Despicable Me land.  You can probably guess how much Pharrell they are bumping through the speakers.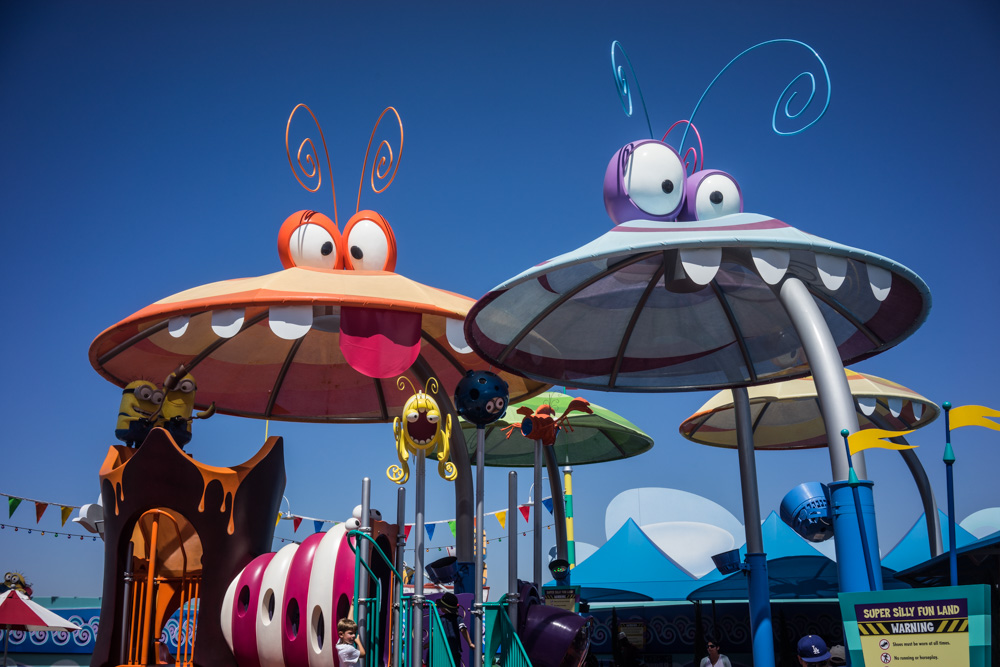 I also forgot that Universal Studios is short on actual amusement park rides and leans heavier on 3-D (and now 4-D) theater experiences.  Considering I got a 48-hour headache off of a matinee showing of Avatar, you can imagine how much fun I was having by the end of the day.  The 95-degree heat also helped my vertigo.
They do, however, have these Freeze Ray Smoothies near Gru's Cafe.  They solve EVERYTHING.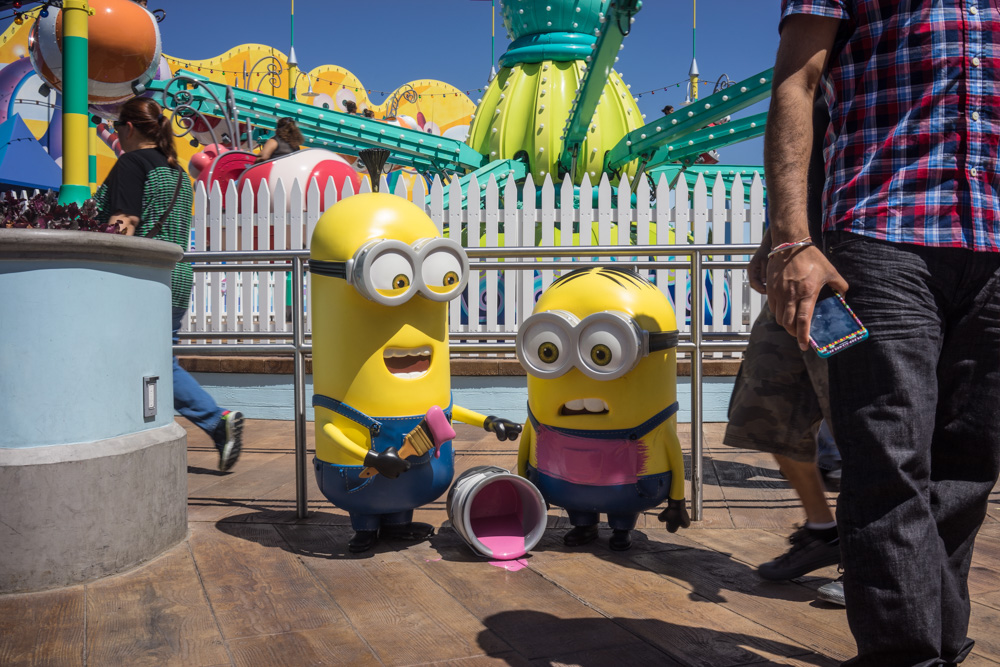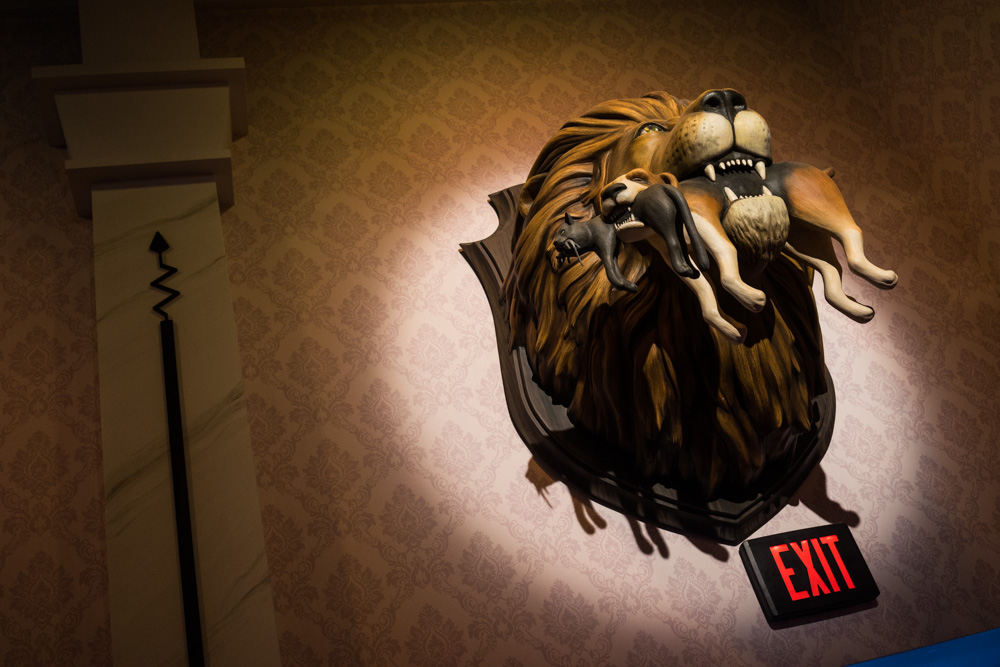 Of course, the best part is always the world famous Universal Studios backlot tour, but they've removed the collapsing bridge and the nauseating avalanche tunnel and any other semblance of the '80s.  But Earthquake! is still functional and still one of my personal faves.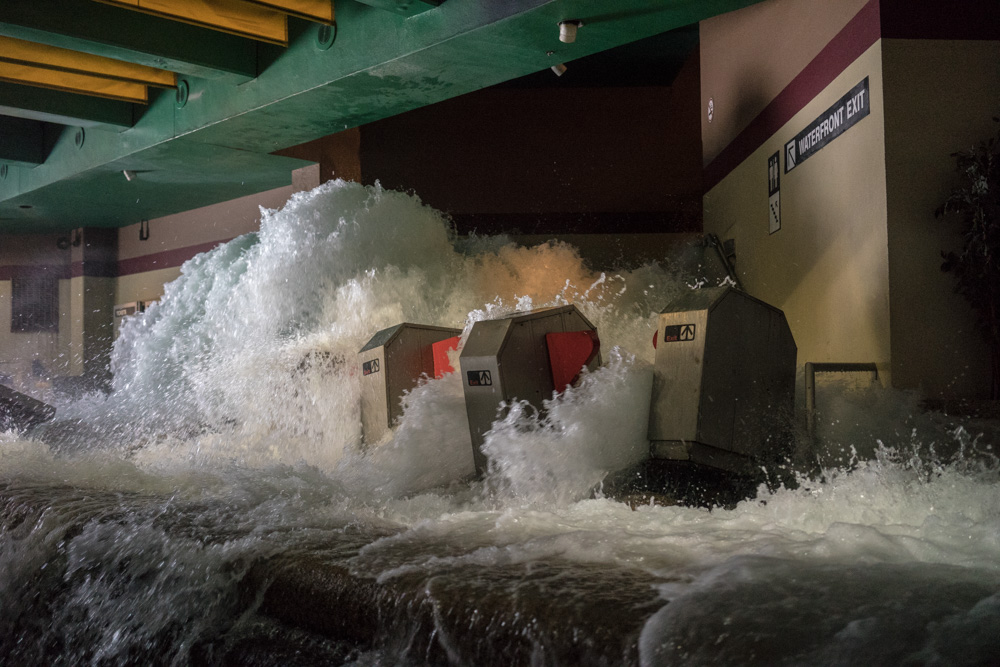 JAWS seems old and tired at this point.  The tour guides even babble through the entire thing, and half the spectators are just trying to keep their feet dry.  I'm sure for a kid, the mechanical steel torpedo still holds some magic, but JAWS was a dated movie (and concept) even when I was a young'un.  And how does it work within the context of all the 4-D rollercoaster IMAX rides the rest of the park has succumbed to?  Poor Bruce.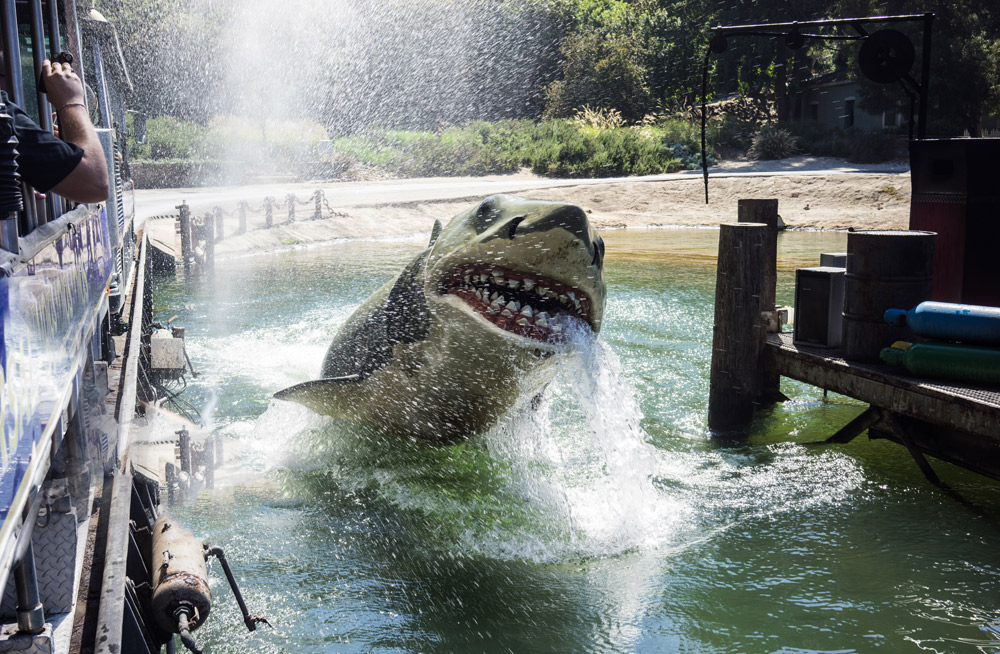 The tram shuttle just whizzed by this alley, but it is my most special landmark in the zip code.  Where Doc, Marty, and Jennifer land at the beginning of the 2015 scene in Back to the Future II, where Marty tries on his Nike Air Mags for the first time.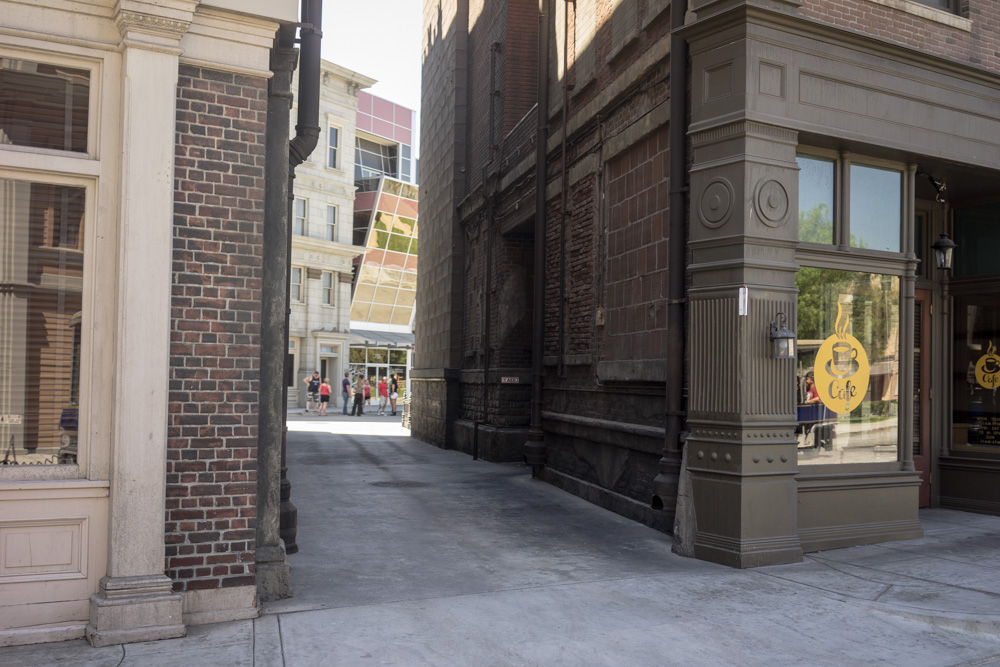 Also had a hard day's work off the coast of Malibu with Sir Neave and Charlotte McKinney this week.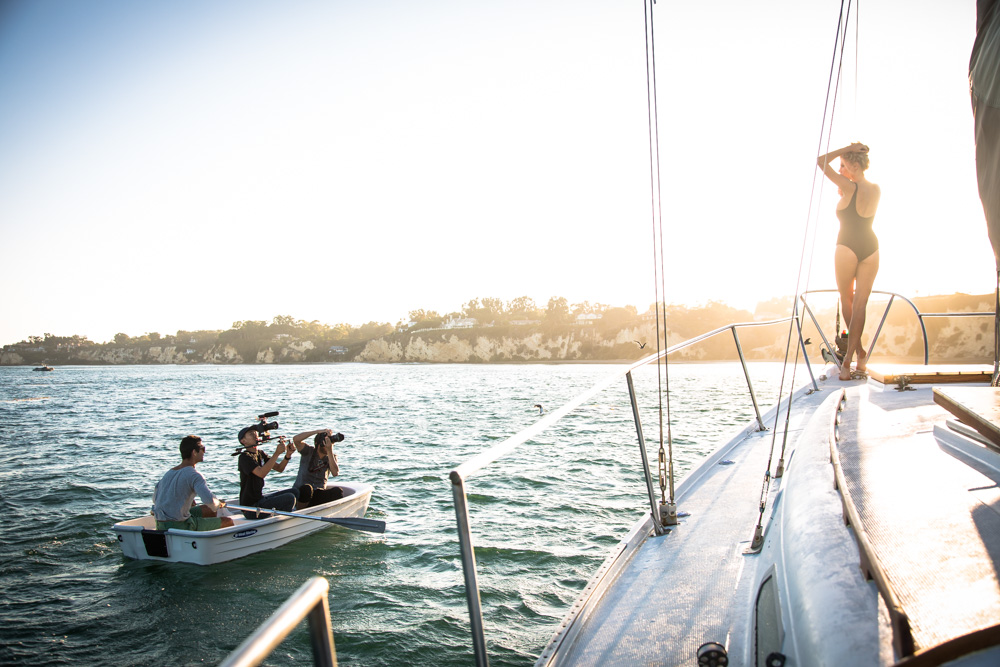 Neave is one of the best model photographers I've seen in action.  Almost to where he is more fun to watch than the girl.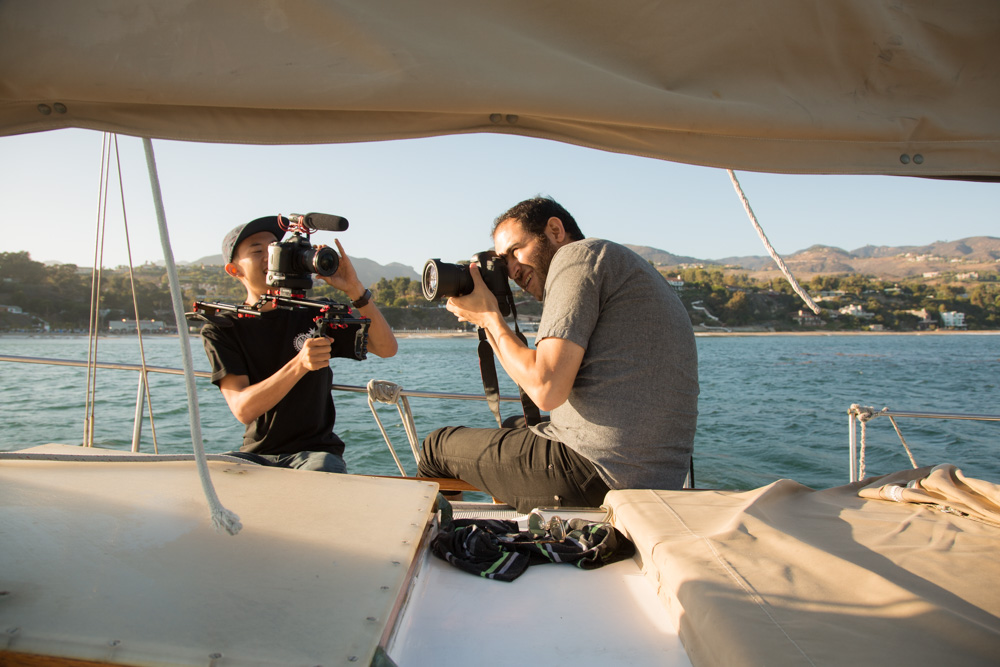 I said, almost.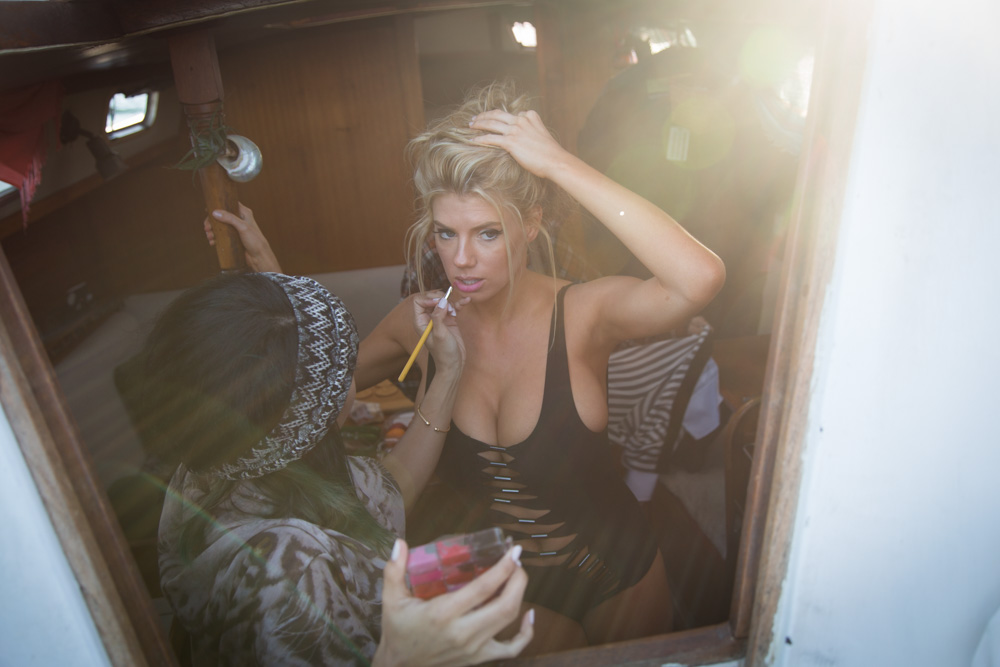 Between shots, I grabbed a couple Charlotte portraits on the fly.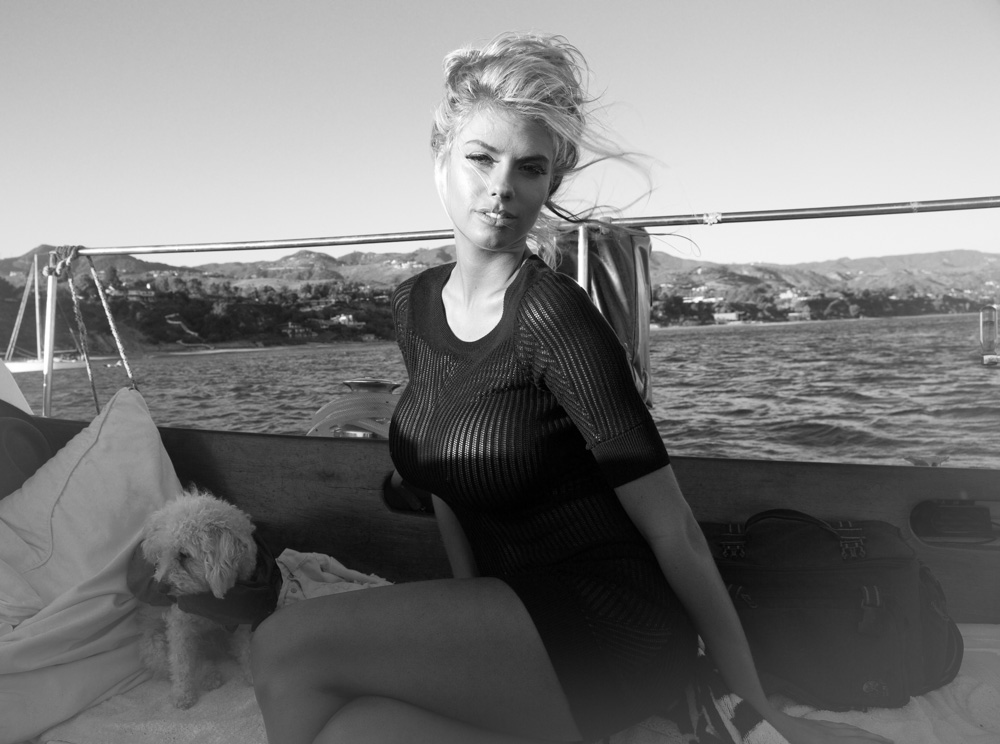 You think she's gonna be a big deal?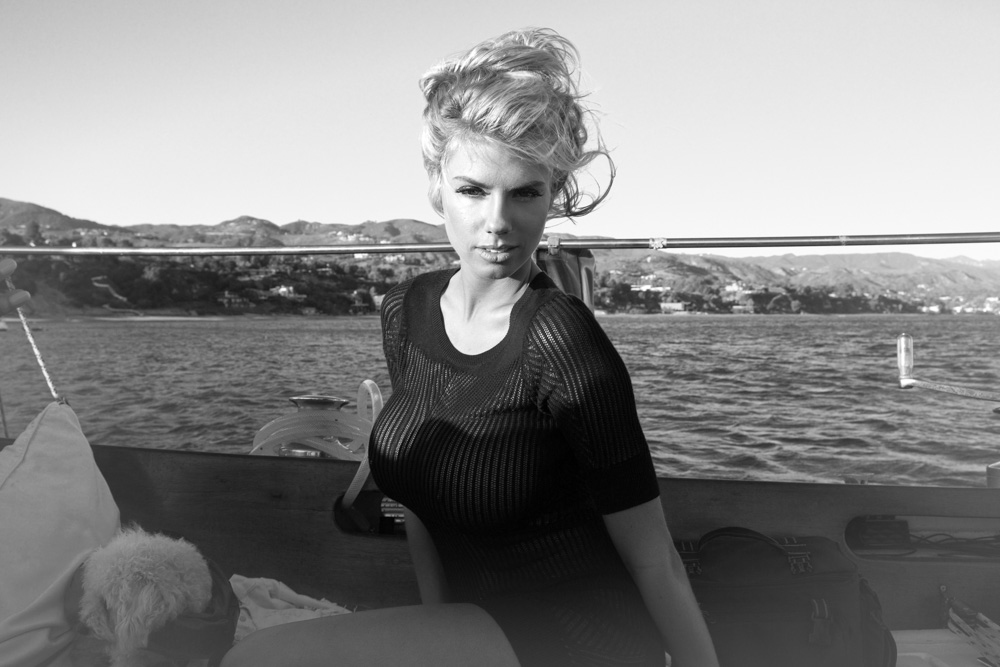 The newest Guess? girl, stay tuned for a more in-depth story with the Florida native on our website in the near future.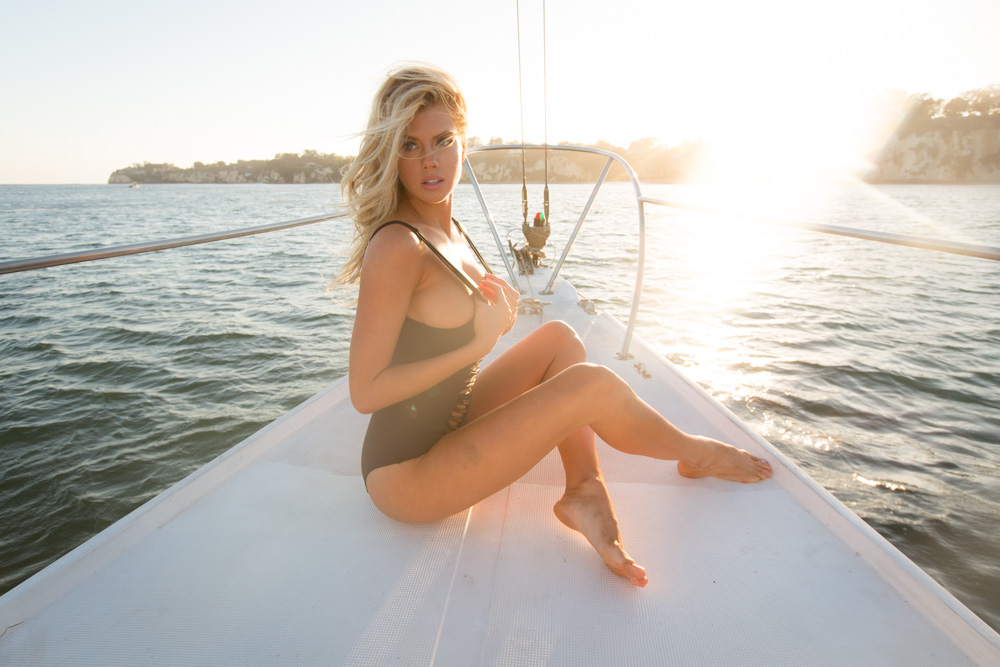 If you can hold it together until then.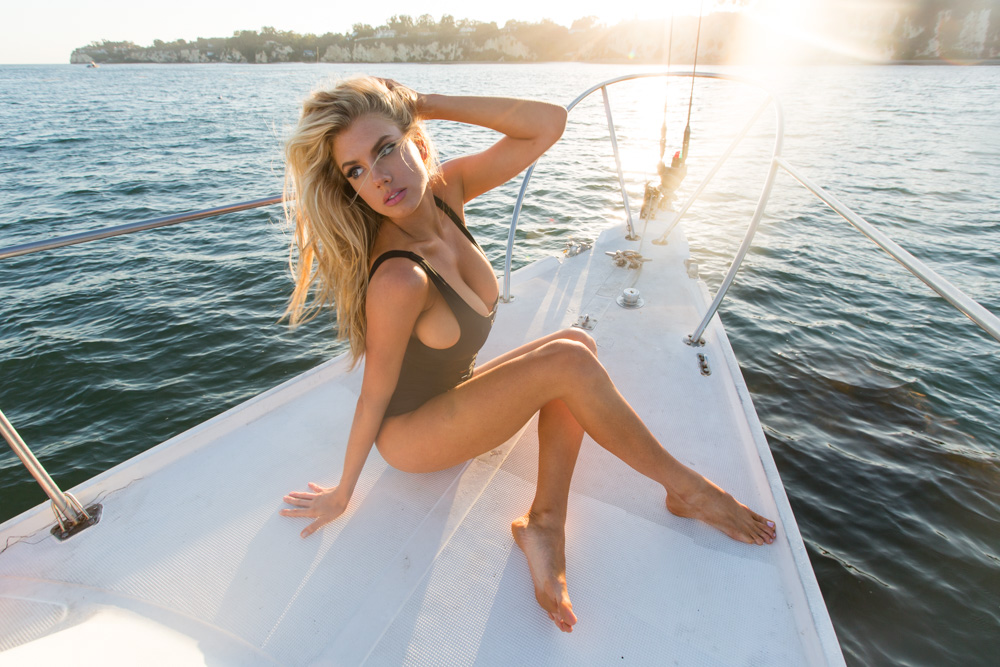 Leave it to Neave.