The other day, the 530 Media Lab team was over, running our usual web design meeting.  As it tends to go, talk of user-interface and navbars fast devolved into hunger and new restaurant picks.  Bart was adamant that we drive further into his neck of the woods and try Amor Y Tacos in Cerritos.  He swore up and down by it, so a few days later, Ben and I took him up on the offer.
Once you leave the city, it can be hard to impress gluttonous pigs like ourselves.  The last time I drove to Cerritos for anything besides maybe their auto square or cool library was for this wayback Korean BBQ joint called The Corner Place, and that was 9th grade.  Cerritos is also known for Crooks & Castles, Asian babes, and this guy who once accosted me at my neighborhood gas station (long story).  But anyways, we loved the fare, were mightily impressed, and were joined at the end of our lunch by chef and owner Tommy Ortega, who broke down the backstory of his career, the death of fine dining, and setting aside the craft to pursue bigger business: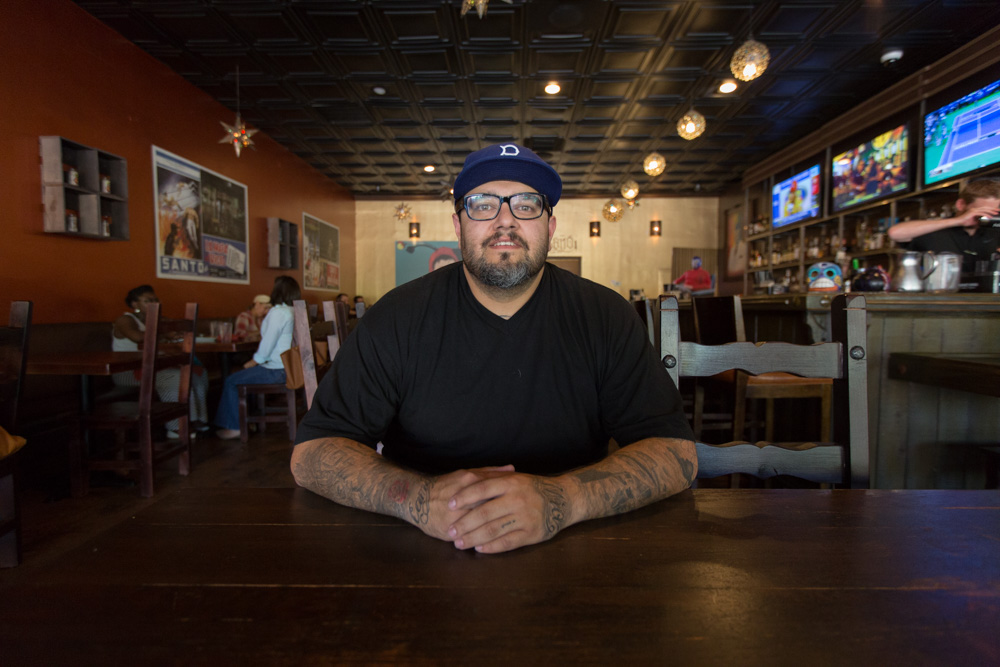 How did Amor Y Tacos happen?
I'm a French trained chef; I've worked all over LA.  I've worked for the big named guys: Michael Cimarusti, Wolfgang Puck… But watching my grandma cook growing up, that's how I knew Mexican food.  Watching it, it's in your blood. Opening restaurants for people for the last 15 to 18 years I decided, "Hey, I want to do something on my own."
Seven years ago I opened my first restaurant.  It's still in Redondo Beach, it's called Ortega 120. We do very well over there but I'm from Cerritos, so I wanted to do something in Cerritos that was a little hipper; a little more my flair. That's how we came about Amor Y Tacos today.
Are there a lot of cool restaurants in Cerritos? Is it known as a foodie hub?
No, I think we started to pave a little way now. There's one called Belly Bombz that just opened up and they're doing really good. They're a Korean fusion gastro club. But that's it really.
In the suburbs, there aren't really any good places to eat. And people don't want to drive all the way to LA to eat. And now Orange County is jumping on that bandwagon.  You're starting to see a lot of gastro clubs and stuff opening up out there. Even though that movement is already done in LA, it's just getting to Orange County.
That's basically why I wanted to do it here; I wanted to make something that everyone would appreciate and not have to drive to, other than down the street.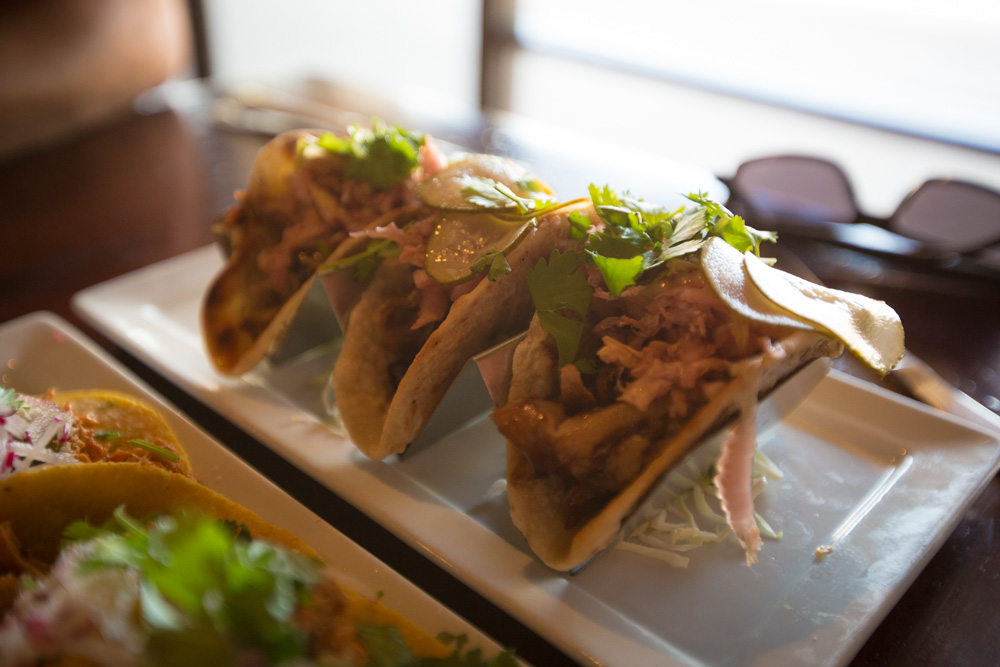 Do you think you'll be moving into the city in the future with another location? Or are you going to always try to focus on the outlier spots?
People always say, "Oh, if you get into LA, you'll have a lot more marketing ability." But for me, not being in centralized LA and being in Redondo Beach (which is a beach suburb), being in Cerritos, we get a lot of press. I just got an email this morning that we were nominated by LA Weekly.  We made it to the Finals for Best New Restaurant in LA, Best Chef, and Best Tacos.
So that's Cerritos, know what I mean? Usually that doesn't happen, but I think this is going to be a movement of things. I think it's happening in Long Beach.  I think it's happening here… You're going to start seeing it more and more from younger chefs not only because people don't want to do LA, they don't want to pay the five dollars per square foot. It's crazy and the competition is top tier.
Big fish in a small pond here… You're pretty much the only fish in the small pond!  So is there one particular dish on the menu that you would say is the heart of the menu? Something that really represents Amor Y Tacos?
Yeah, I think it's my mole.  My mole dish is rock solid. People that eat mole, they tell me that they love it, it's the best they had.  My mole (at Amor Y Tacos) is very similar to my other restaurant's and LA Weekly actually named it Best Mole in LA. People love it.
It's hard because when you get into the suburbs, you still need to introduce food to people and that's the hard part. Not everybody is going to come in here and say, "Oh, I love mole." People are like, "I hate that chocolate sauce."  I need to give them some background knowledge on mole; it's not a chocolate sauce. To me, chocolate is just added to fill the bitterness of the chilis and everything in there. It's just mounted at the end, but when you buy it at the store, it's so packed with clove and chocolate and nutmeg that it tastes like nothing but Thanksgiving.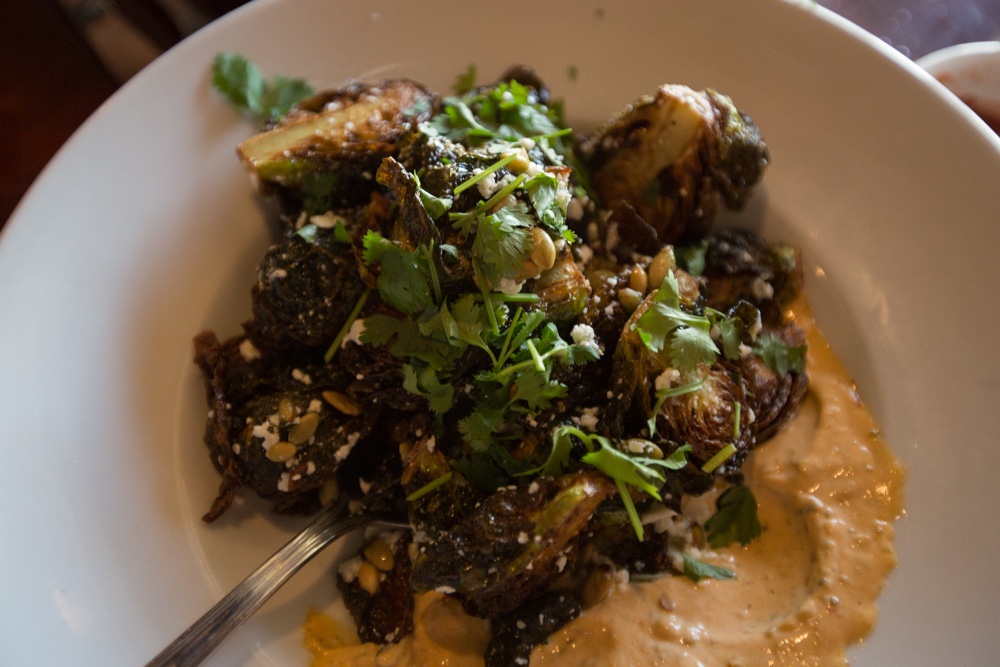 So true mole is about the chili?
One of my prep cooks has been with me forever.  She's from Oaxaca and she tells me, "Your recipes are good but I make them better." Because she says, "I cook with love." And it's true, I'm not going to lie. I mean, it is my recipe and I make it, but on my palate they might taste the same. But even me, I'm like, "Damn, hers tastes a little better than mine."
There's some passion in there.
It's authentic; that's from her homeland. And she'll tell me straight up, "Mine's better because I cook with love." And not to say I don't cook it with love, but she knows my mind is on the business; the bigger picture. And that's it, that's how we wound up here in Cerritos.
What's your favorite restaurant? If it's your birthday where are you going to go?
Probably – I don't know.  That's hard – One of my restaurants.  Or Vegas, dude.  If it's my birthday, I'm going to Vegas.  I'll be in Vegas next weekend, it's actually my birthday next weekend so I'll be there.
If I'm splurging, I want to go to restaurants I don't normally go to. Because in my eyes, fine dining is a dying breed and I still appreciate it but you can only afford to go to these places for celebratory reasons. You got the Providences, you got the Joël Robuchon in Vegas. Yeah, I like to hit these spots for celebration reasons, but in hindsight I really like to hit them because I don't think they're going to be around too long. These restaurants are going to be extinct.
There are very rarely new Michelin Star restaurants that pop up. A lot of the Michelin Stars that are around have been around. The chefs' names have been in LA for a long time.  It's sad because even though we love that type of food, there's nowhere to go anymore in that avenue.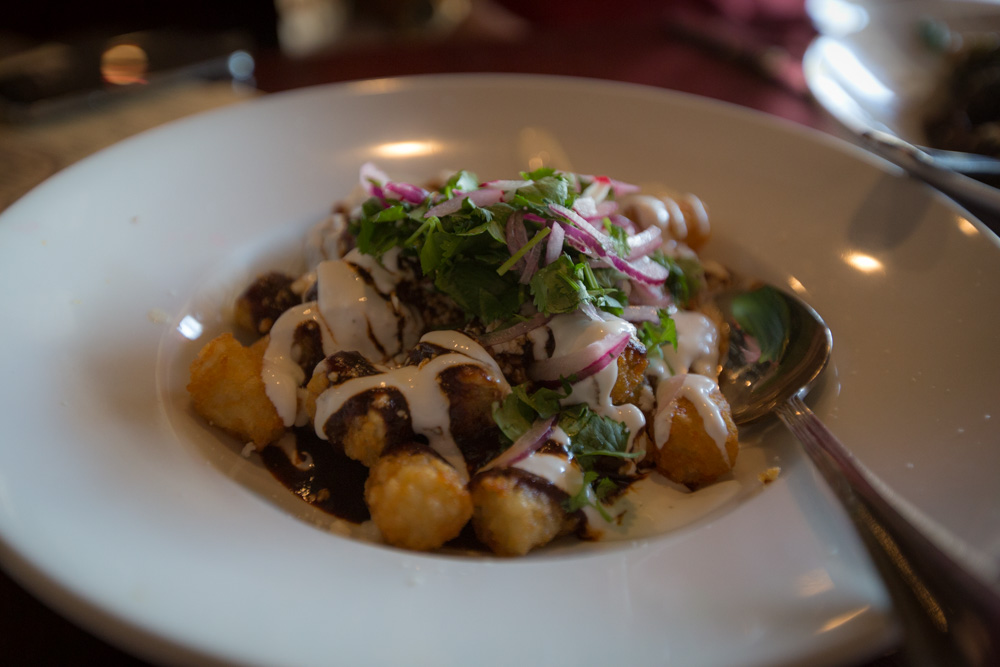 When we got into this business, everyone was like, "We're going to work for these big-name chefs, slave, then open up our own restaurant and hold our Michelin Stars in the air." That doesn't happen. You slowly start to realize that this is a slave-driving business. And the people with the big names stay on the top. It's always big-name chefs that are running these restaurants, but they're not running them.  It's the chef de cuisines that are running them. They put the 20 hours a weekend in.
Me, I took a step back.  I write the menus and do all that, but I'm more of a restauranteur now. I want to spend time with my family, my kids; I want to see my kids grow up. But when I started that whole divorce between me and food, it was rough.  A lot of people tell you, "You're a sellout, you're this, you're not going to cook no more." It's not that I'm going to cook no more.  I'm still overseeing everything, but I'm looking at the bigger picture.  And in reality, that's the only way that you can move on and open up multiple units. How are you going to be running the line in that kitchen and touching tables, and people come there because they want to see you… How are you going to do that at multiple restaurants?
In today's world in a restaurant, especially in California, you have to have multiple restaurants to make money. You guys own a business in California.  Taxes are crazy, rent is crazy. Minimum wage just went up to 9 bucks and next year it's going to 10? How are servers making 10 dollars and hour and then they get to walk home with $150 in tips everyday? That's crazy. I'm going to become a server.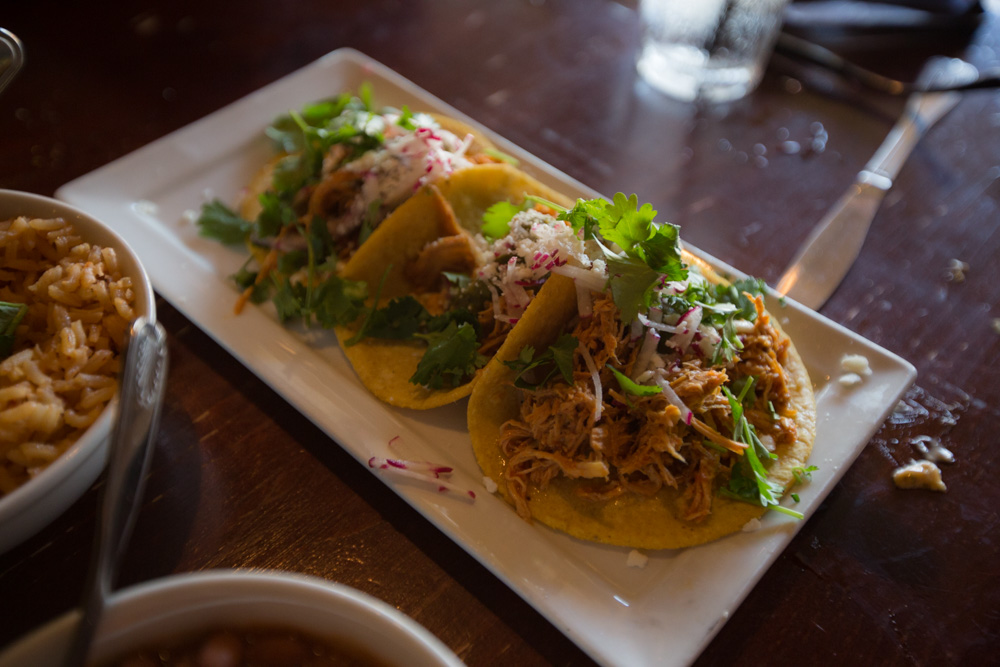 I remember working for minimum wage when it was, like, four bucks.
I remember getting into this business at first and it was day rate. In this business, in LA, when you're working at all the big name restaurants out there, you got paid a day rate. And your day rate might've been $75. But you went in at 11 and you didn't leave until midnight.  And in a real kitchen, the craziness is if you don't want the job there's a line of people that want it.  Building your resume.
People don't realize in high-end kitchens, there are no cleaning crews, there are no prep cooks. You're in charge of this station from top to bottom, prepping it out, and cleaning it every day. You're pulling the stove away from the wall and scrubbing every night.
To me, I've done a lot of jobs in my life before I went to culinary school.  This shit is the hardest.  I have so many friends that have quit this industry and moved on and have been successful in other businesses because of the work ethic that they learned in this business. Hours, bro.  Time, money, hours on your feet; you're constantly going.
You guys know that.  You own your own business, you had to do that to get to where you're at.  We all do it, but once you're there it gets relaxed a little bit.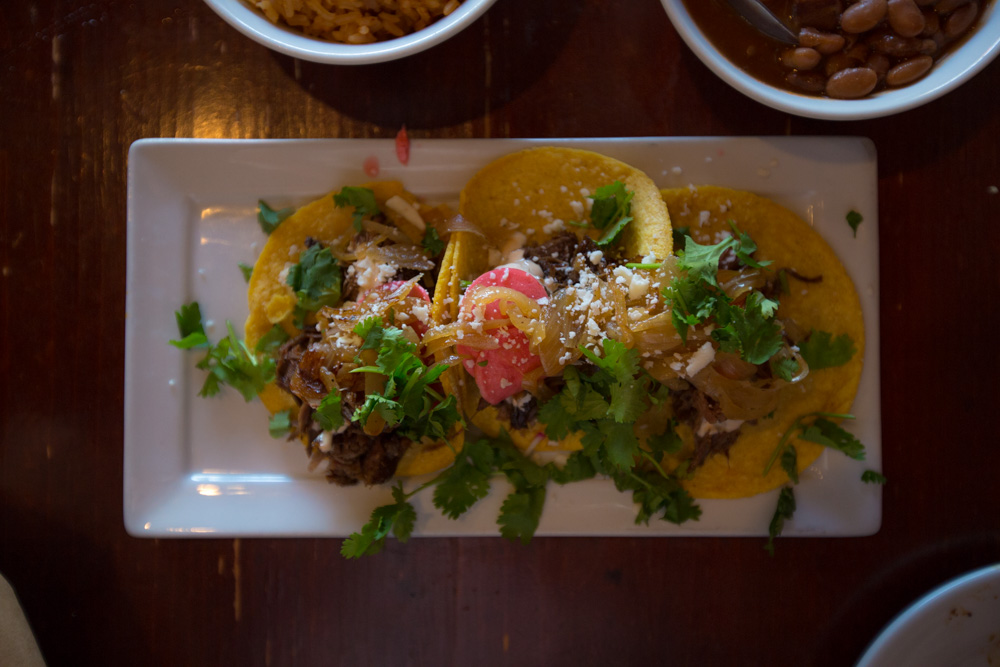 If any restaurant in Southern California gets street culture, it's Amor Y Tacos.  They throw regular Beat Junkies nights, DJ Yella and Lil' Eazy E performed there a couple weeks back, and you can keep up with all of their events through their Facebook page.