I think a big reason why Americans have such wanderlust is that we're still a relatively young nation. Other countries are rich with vibrant history—wars, conquests, massive defeats, infamy, while we are still a teenager: bright-eyed and hungry.
First stop: London.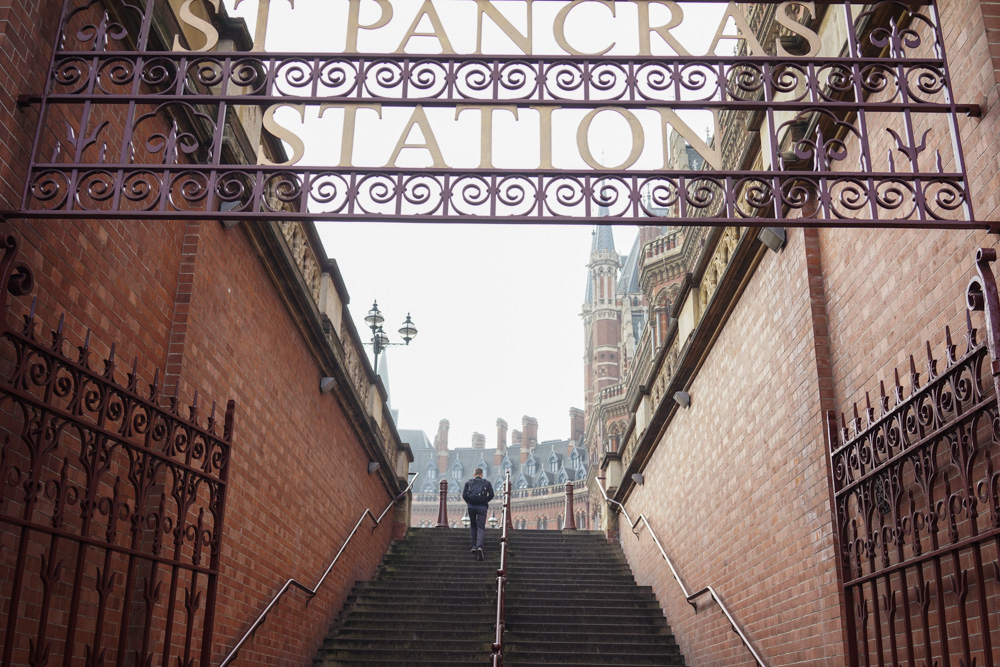 A decade back, when Ben and I first started traveling to London on business, this was our Rosewood. Where the Red Wing store now stands used to be Bond, Europe's first premier Streetwear boutique, and The Hundreds' UK homebase. Today, cool new restaurants and gastropubs fill the neighborhood—it's a trend that's happening in many retail communities around the world. Food is big business and not something that the Internet can easily dilute and destroy.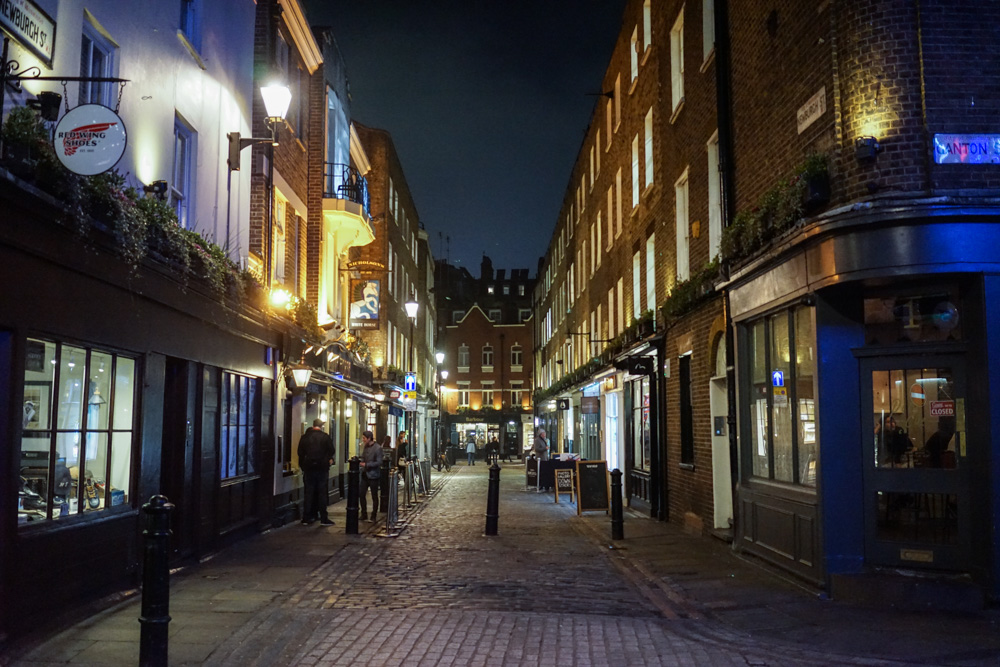 Right around the corner, The Great Frog holds strong, originators of the skull ring and rock & roll jewelry.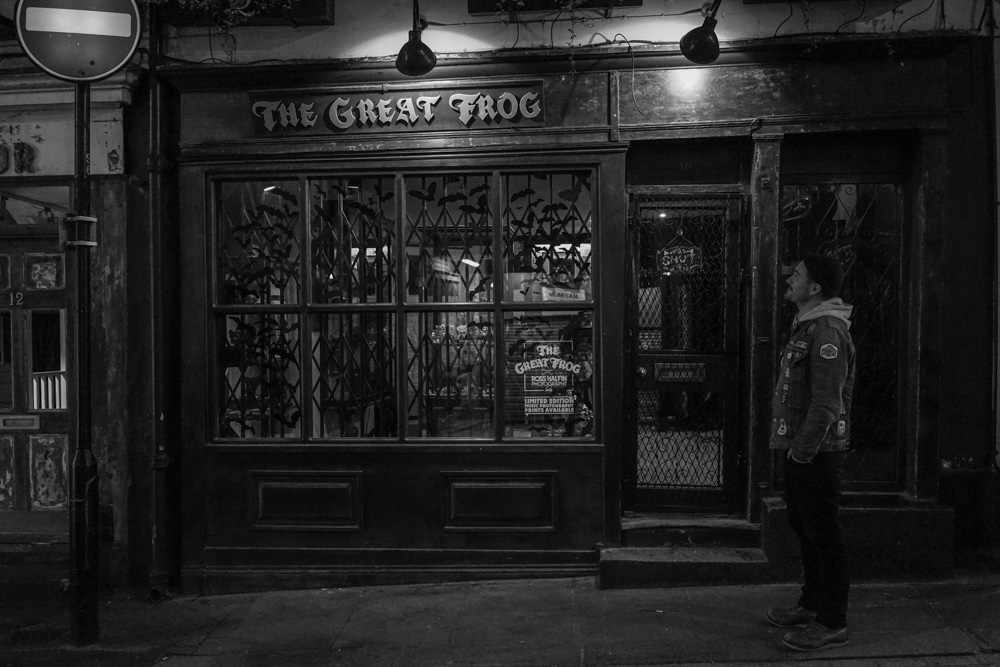 I catch my old friend and German brother Steven Vogel out front. His newly minted girlfriend Isabel forges jewelry in the basement belly of the Great Frog. She also has her own line, Elfin, HERE.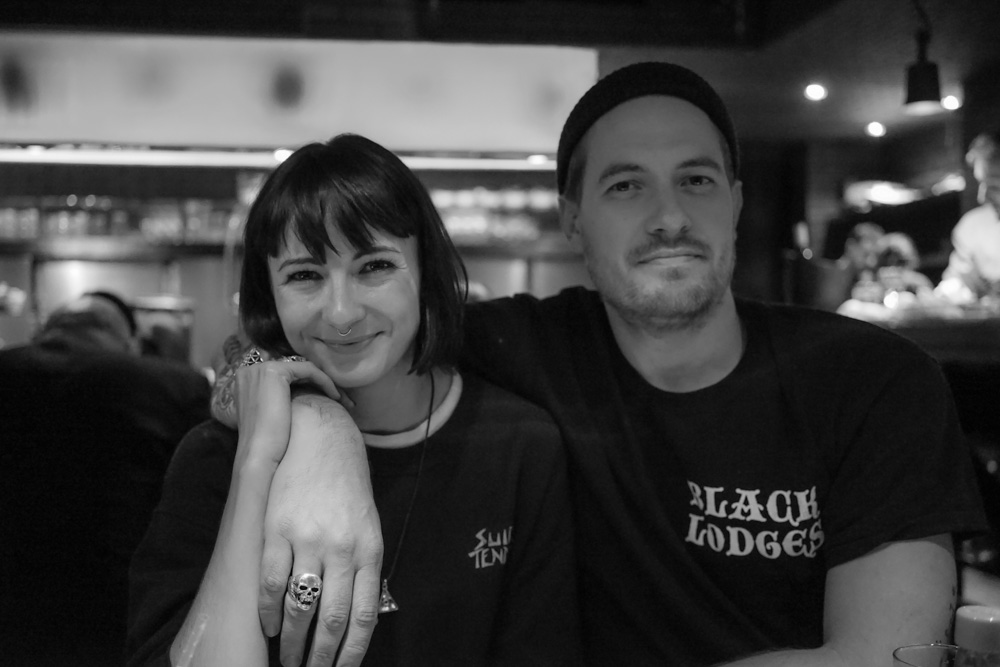 London life.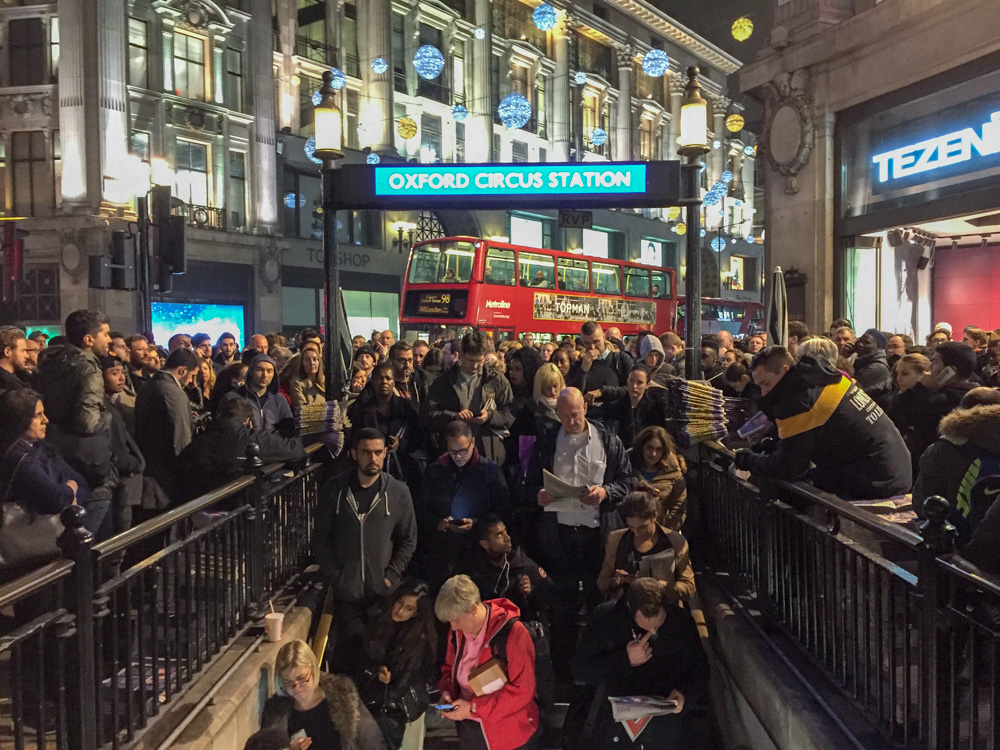 Next stop, Amsterdam!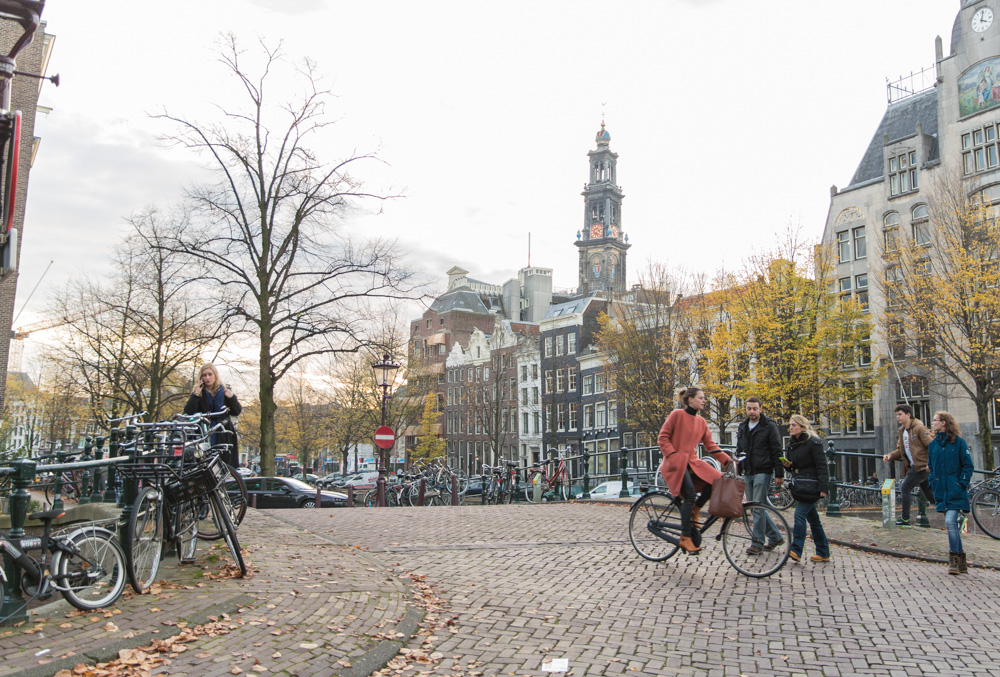 Meetup with Benny Komala of Ben G.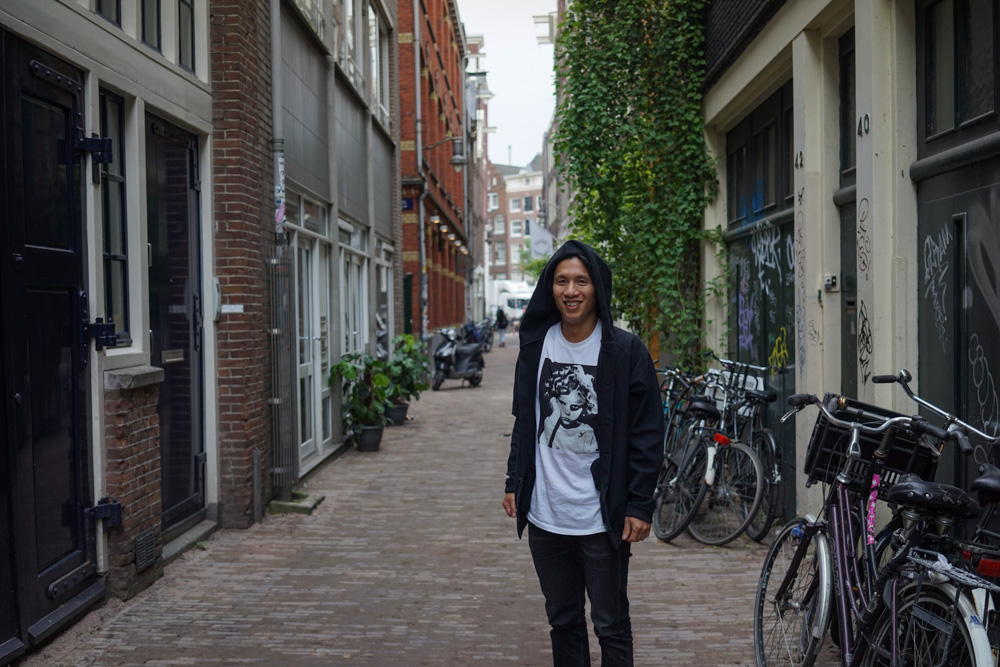 …hands-down the coolest skate/street shop in Amsterdam and arguably one of the greatest on the planet.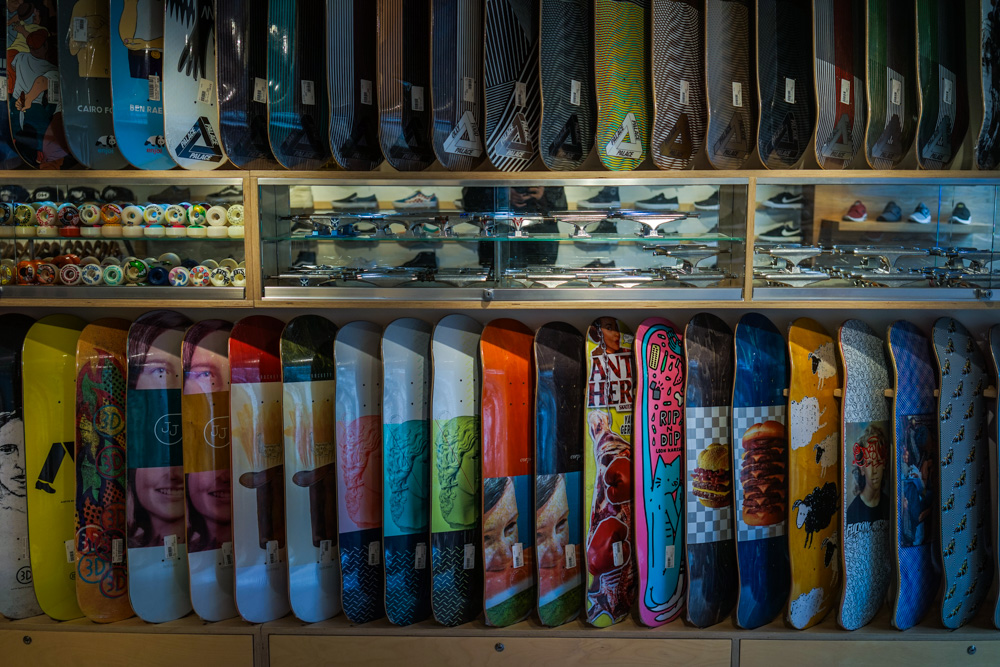 The Diary of Anne Frank.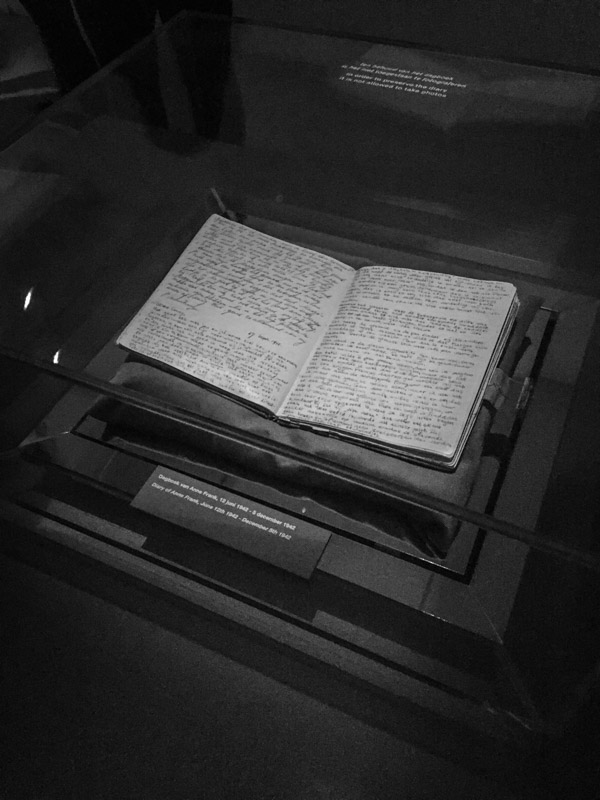 Edvard Munch's "The Scream" was on display at the Van Gogh museum.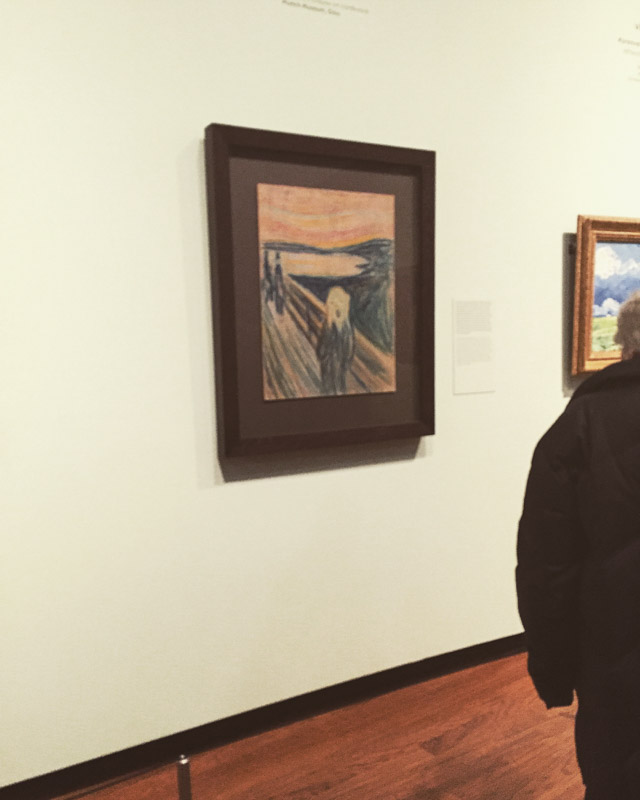 Before he left on a Portgual surf trip, Jesse of Freshcotton suggested I eat at STAETS, a popular restaurant amongst Amsterdam locals. This pork belly is the finest I've had, and I've had plenty.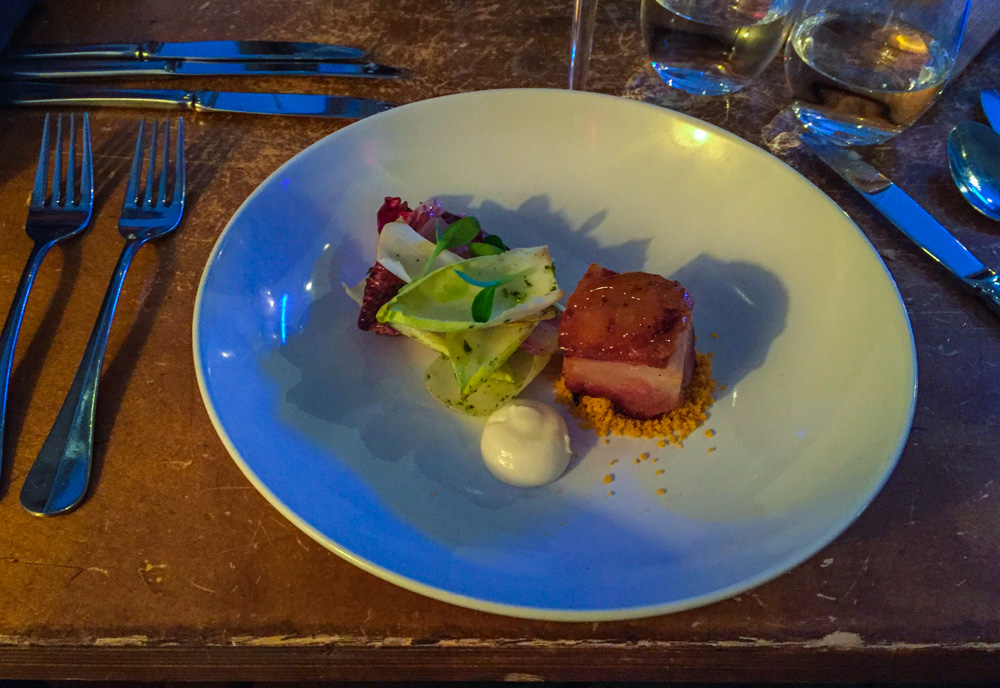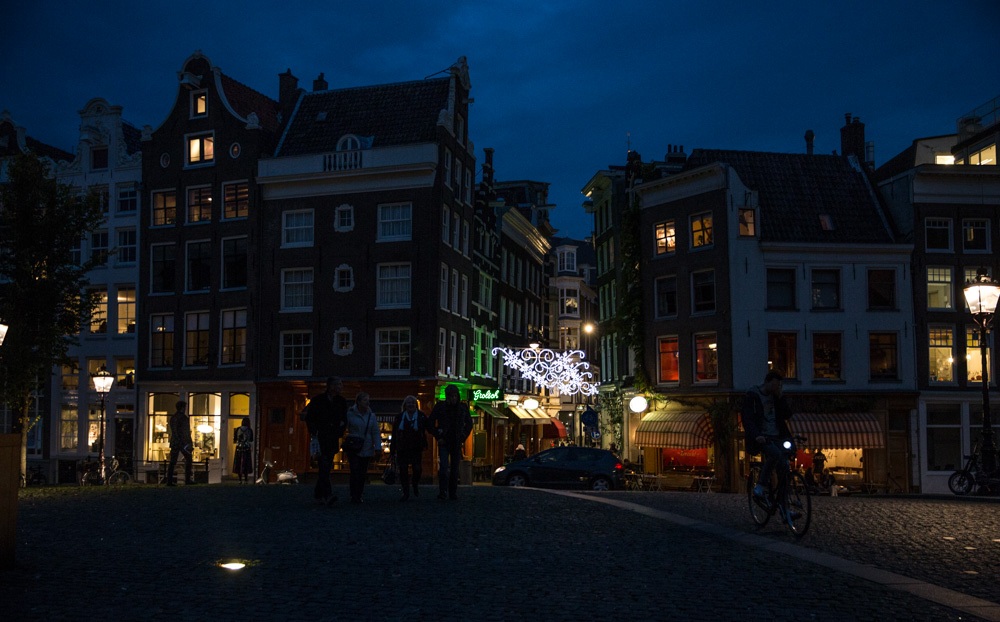 Jackson and Texas (middle name Comanche!), ex-wife and daughter of Amsterdam's first family of tattoo. This was a few heavy beers in at a local pub, and by this point, the entire bar had closed in around us like we were a circus sideshow. The girls didn't care. I didn't care. Amsterdam is my favorite city in Europe for many reasons; these are two of them.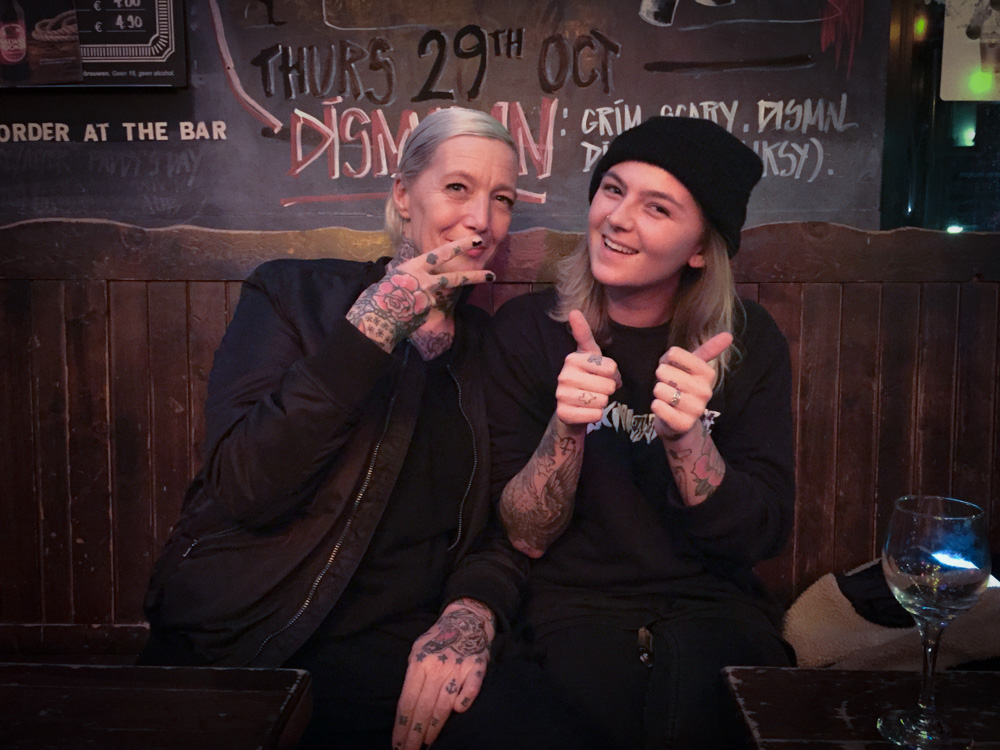 Onto Brussels, Belgium. My first time.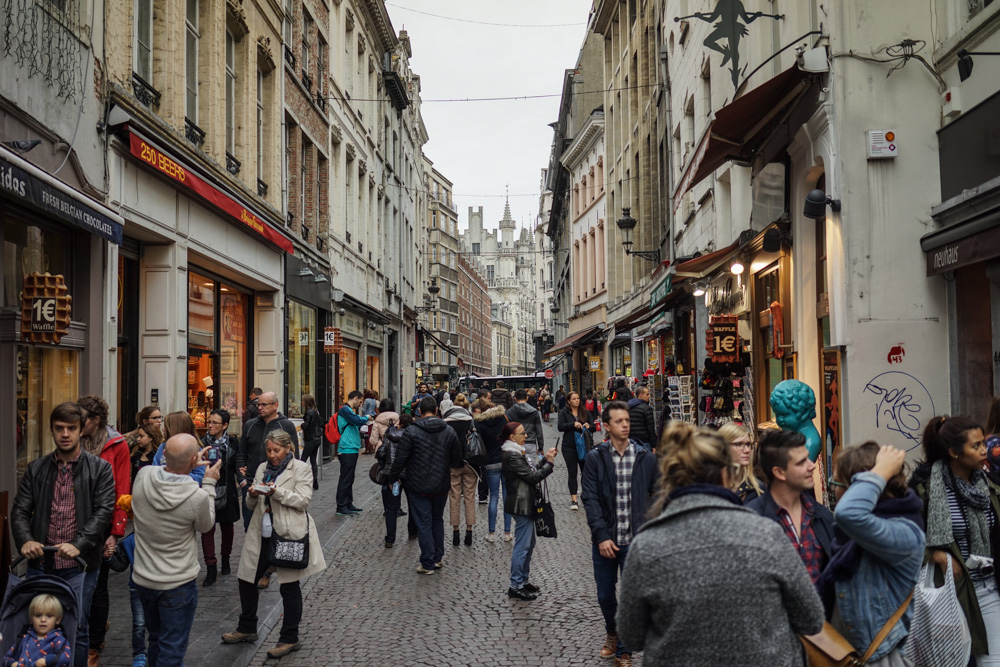 I've gotta say, there's not a ton to do in Brussels, compared to some of the more popular European destinations, but there's plenty to put in your face and there's nowhere else that looks or feels like this. Plus, the people—most importantly—were kind and interesting.
Au Vix Saint Martin with a traditional beef dish. There are four things you're supposed to eat in Belgium: Brussels Sprouts, Belgian Beer, Belgian Fries, and Belgian Waffles.
Supposedly, Belgium invented the French Fry? I still prefer McDonald's.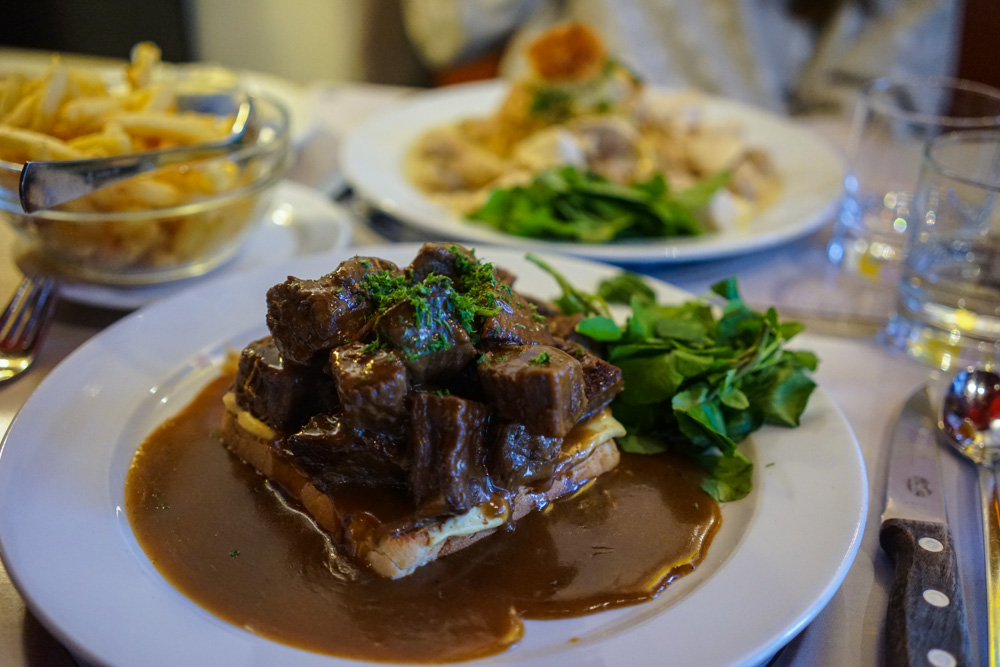 Two down.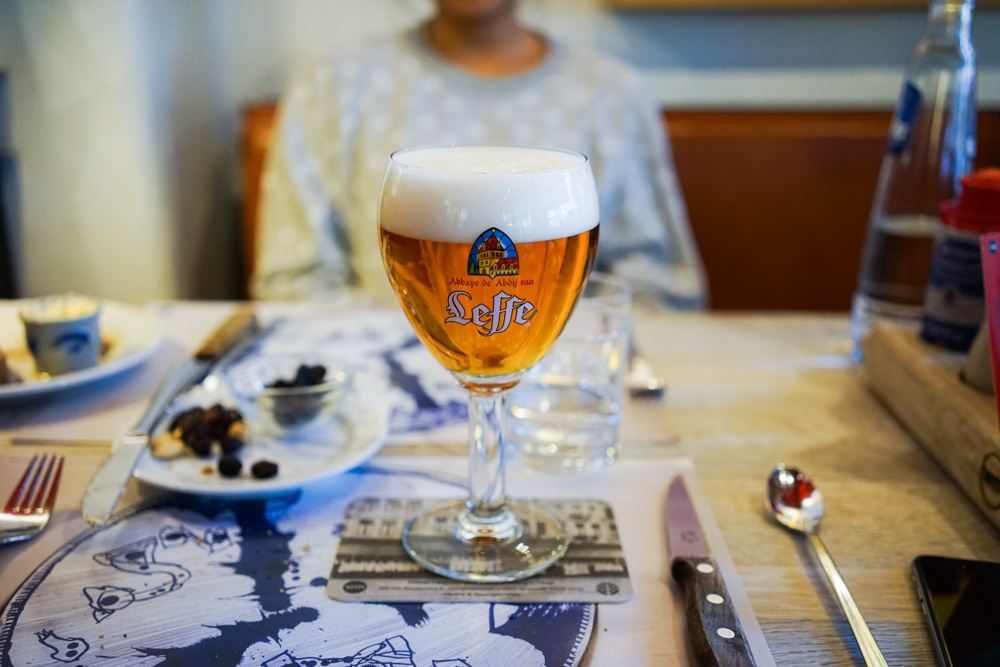 3 out of 4 ain't bad.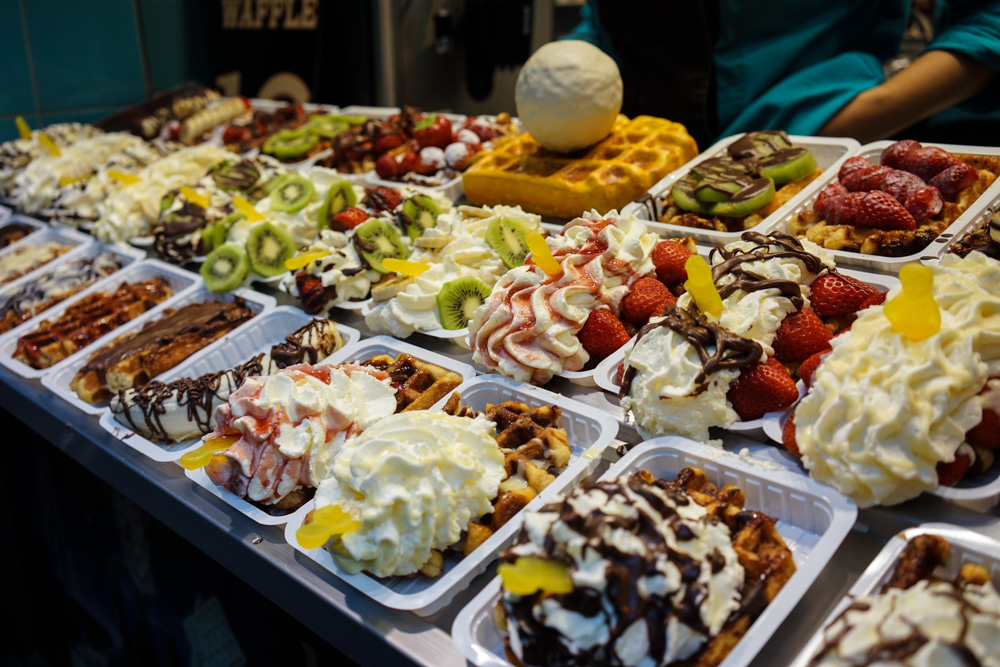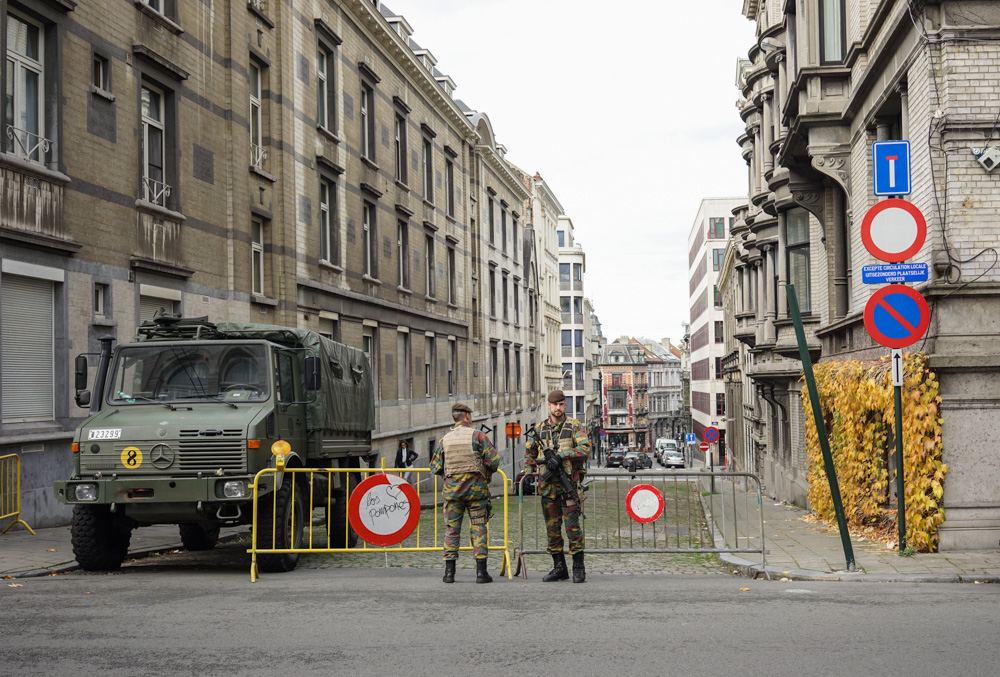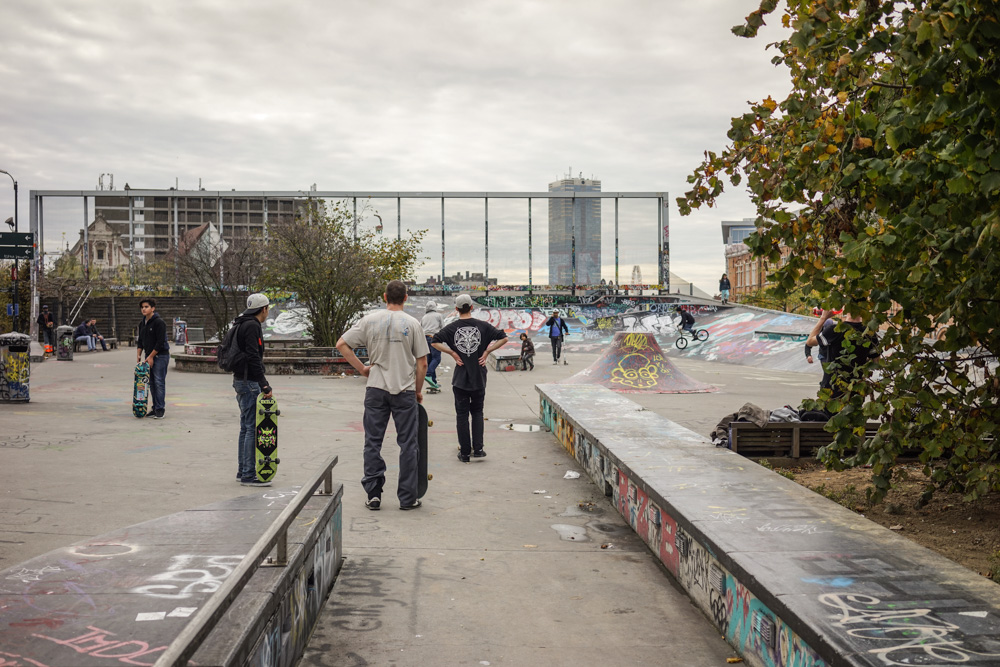 Panthers is your authorized Belgian stockist for all things The Hundreds: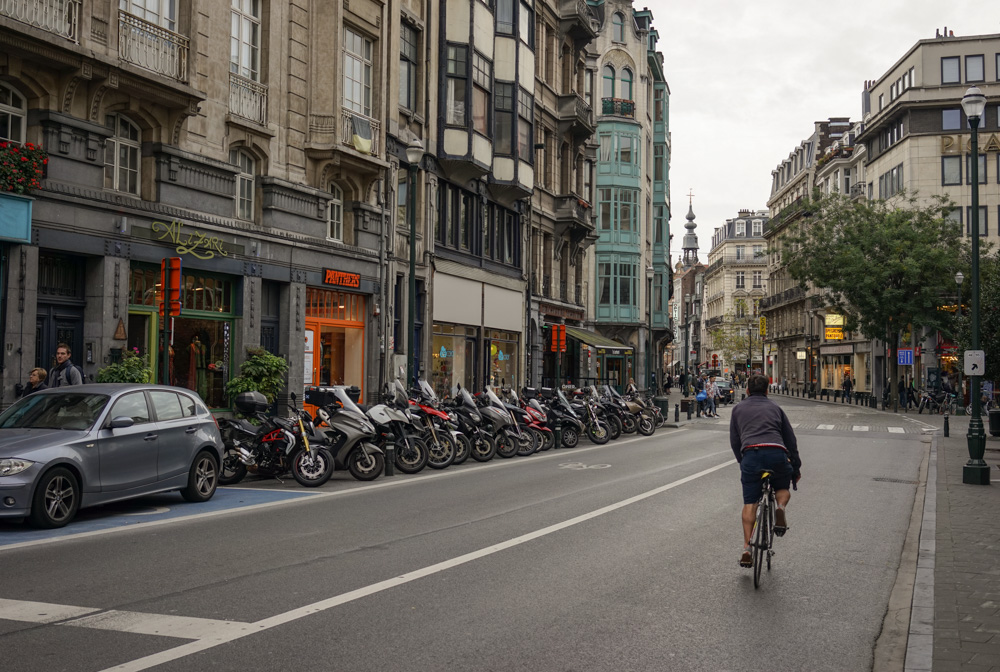 Welcome to Paris.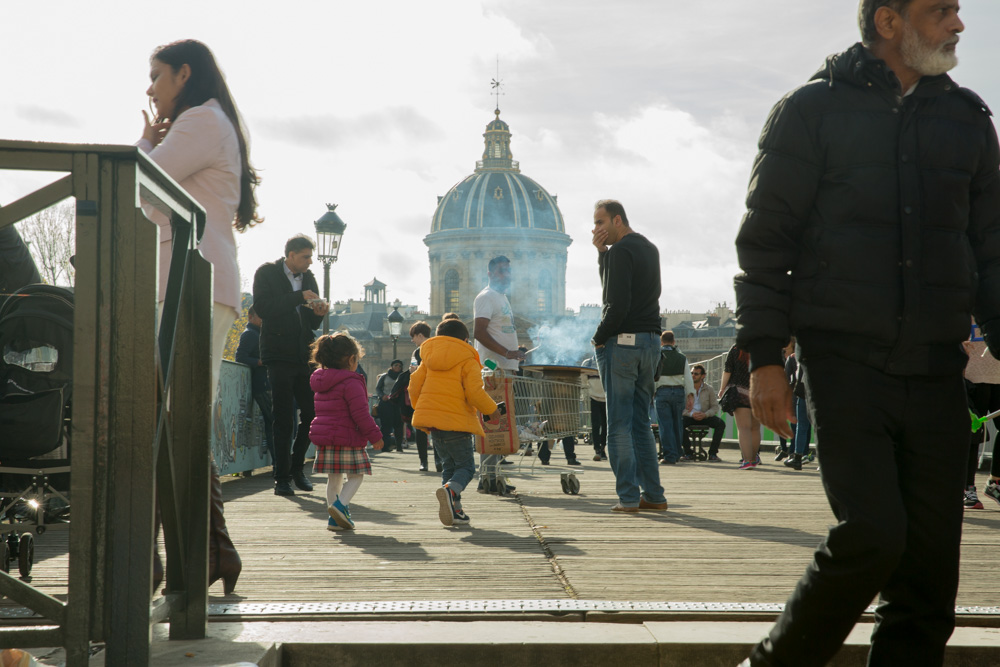 Our French home away from home, Starcow Paris.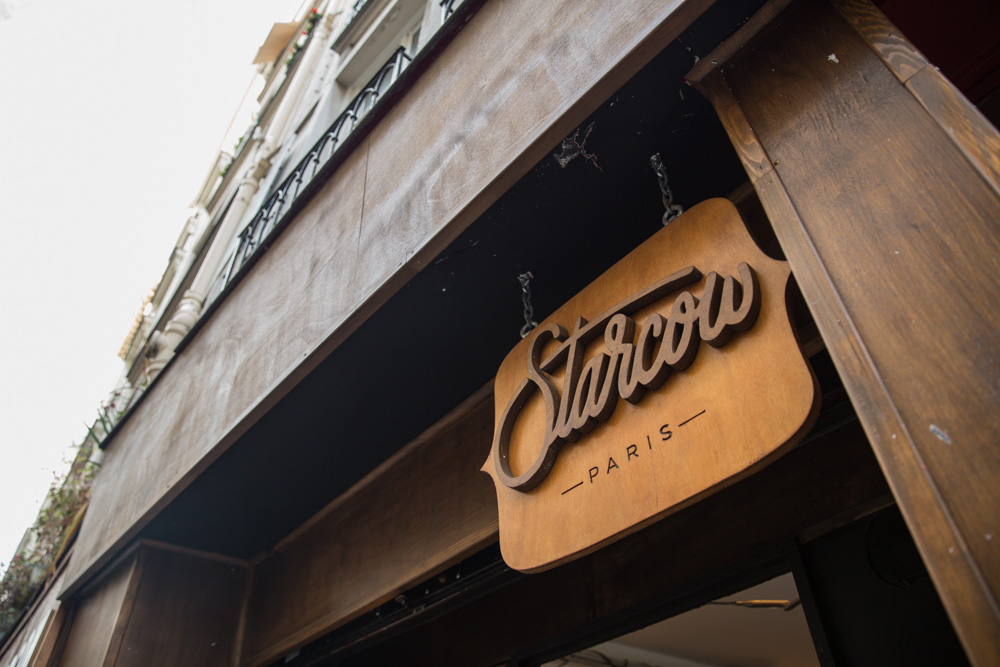 Like old times.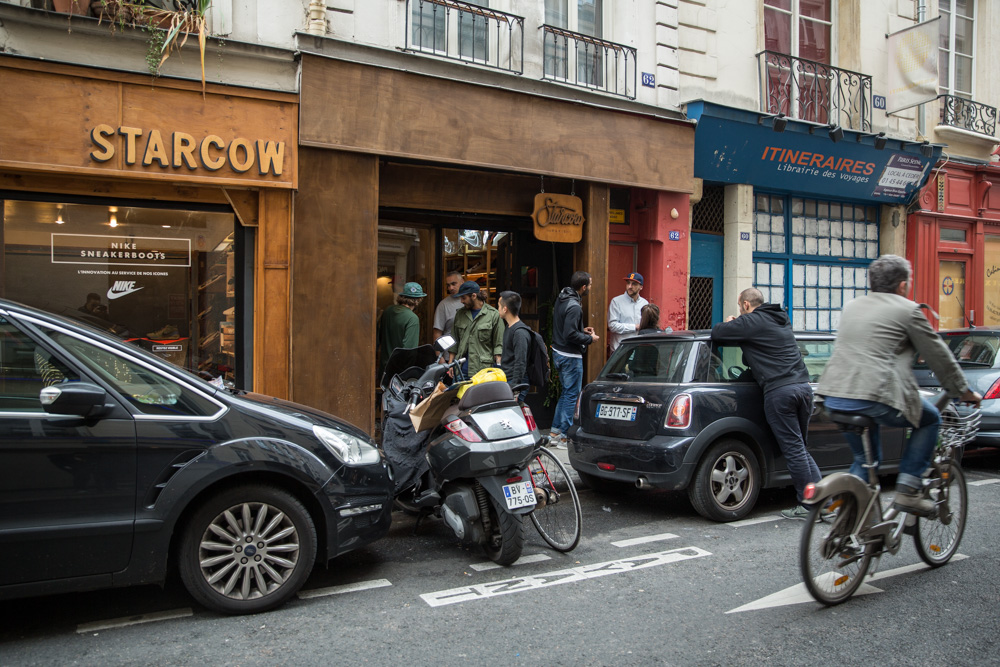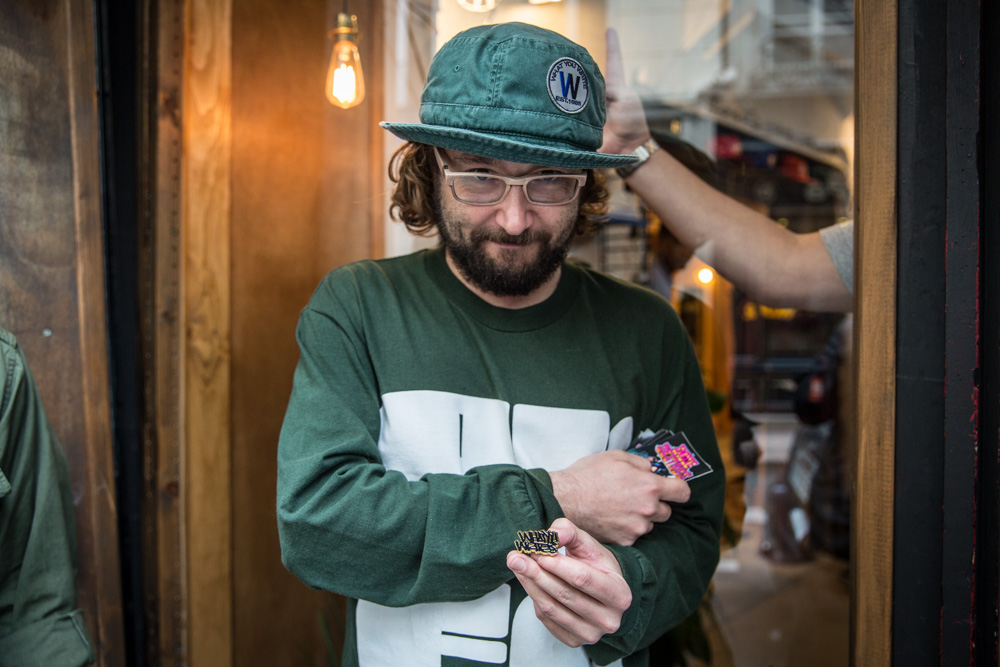 Michael, the gatekeeper.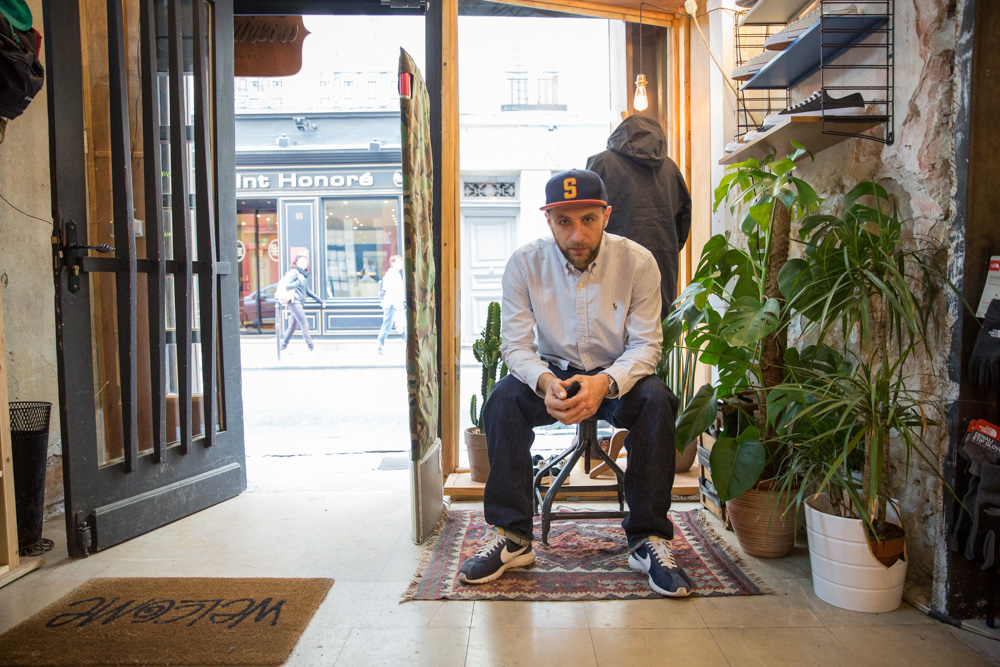 He takes me for lunch at the historic La Louchebem, on the corner since the '30s.
I order a traditional andouille. I won't show you what spilled out after I cut through the sausage casing. An andouille is a traditional French dish. Basically, intestines, colon, and chitterlings. It smells strong and musky and tastes like it too. But, nothing a little hot mustard and self-denial can't handle.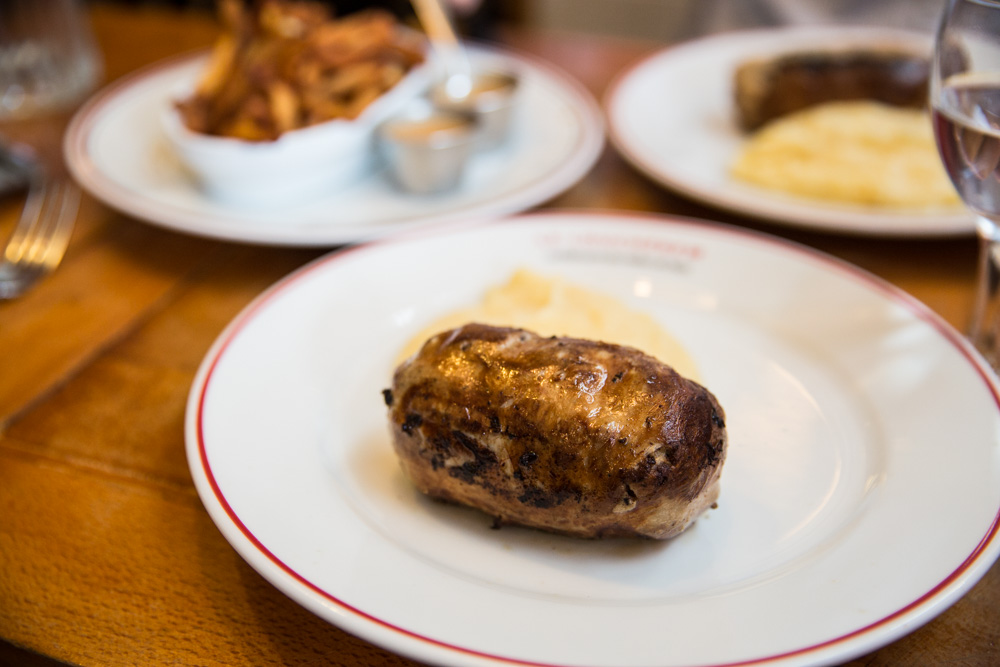 Old crew heads Mo and Michael.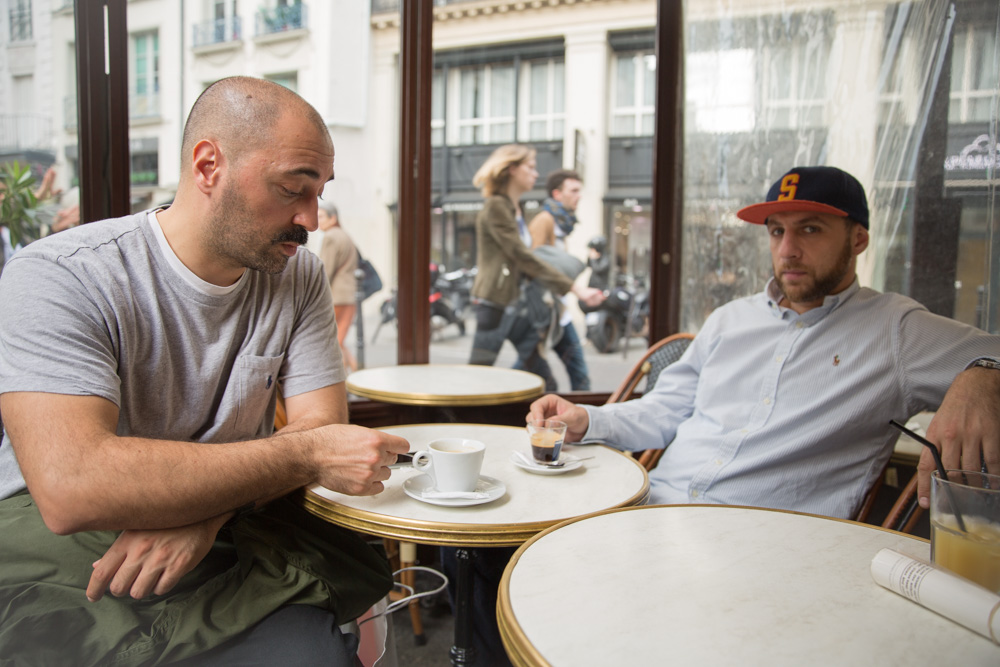 Better California weather than California.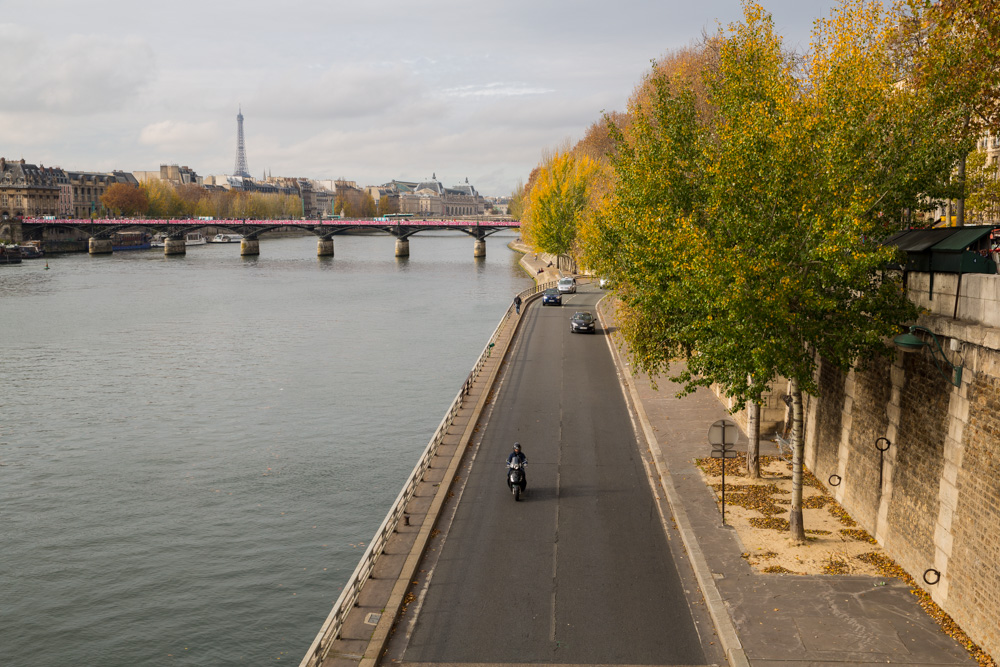 The Louvre.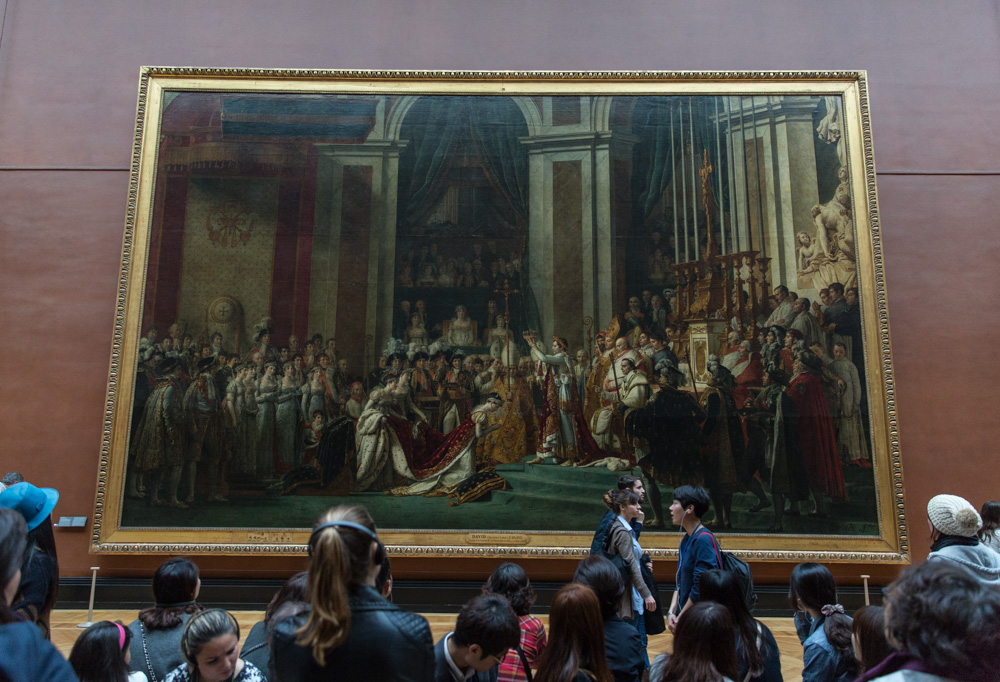 This is my favorite painting at The Louvre. When I was 15, I visited Paris for the first time and never forgot The Young Martyr by Paul Delaroche. In fact, I don't even remember seeing the Mona Lisa then, because I was so distracted by this piece. They've moved it once again, and so now it sits lonely across from/inside the gift shop (!?) No one seemed to care about it, which worked out for me. I got in some quality time.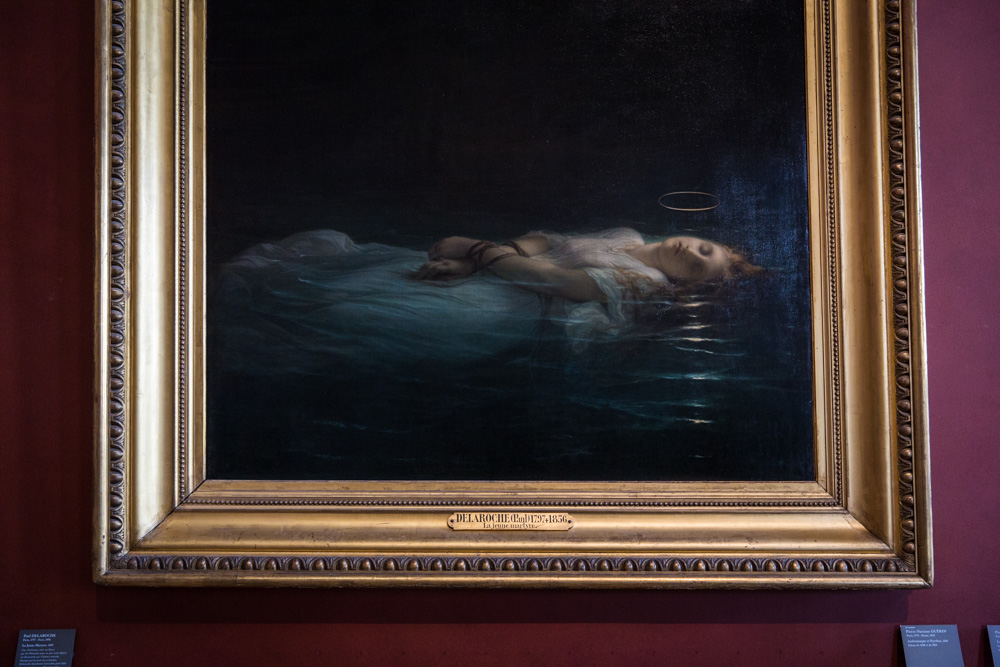 The most famous non-Kardashian woman in the world.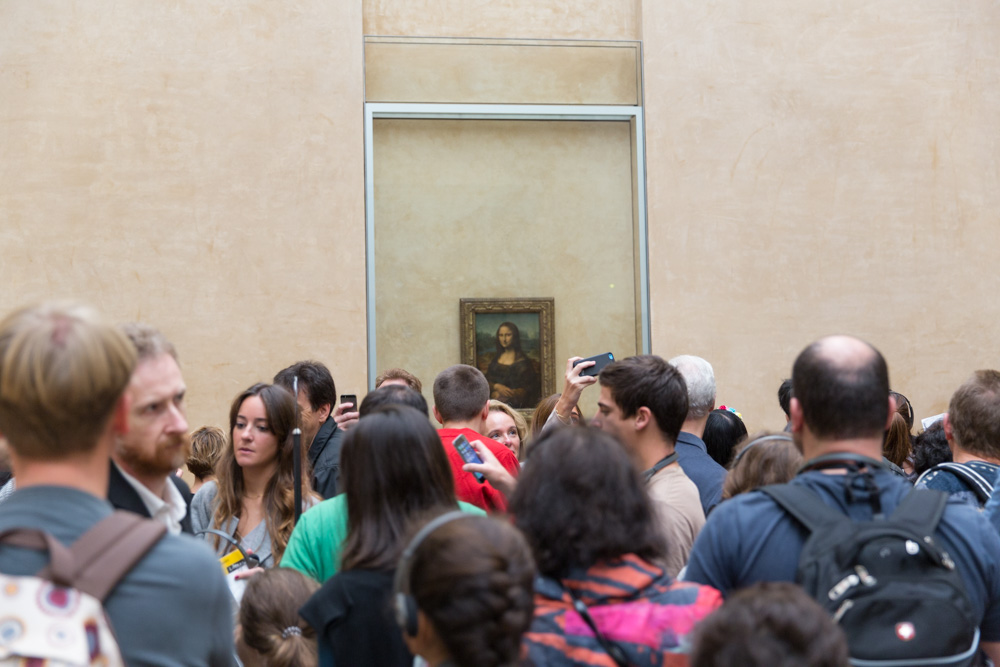 Random thought. How strange is it in selfie culture that we now turn our backs to whatever it is we're trying to capture?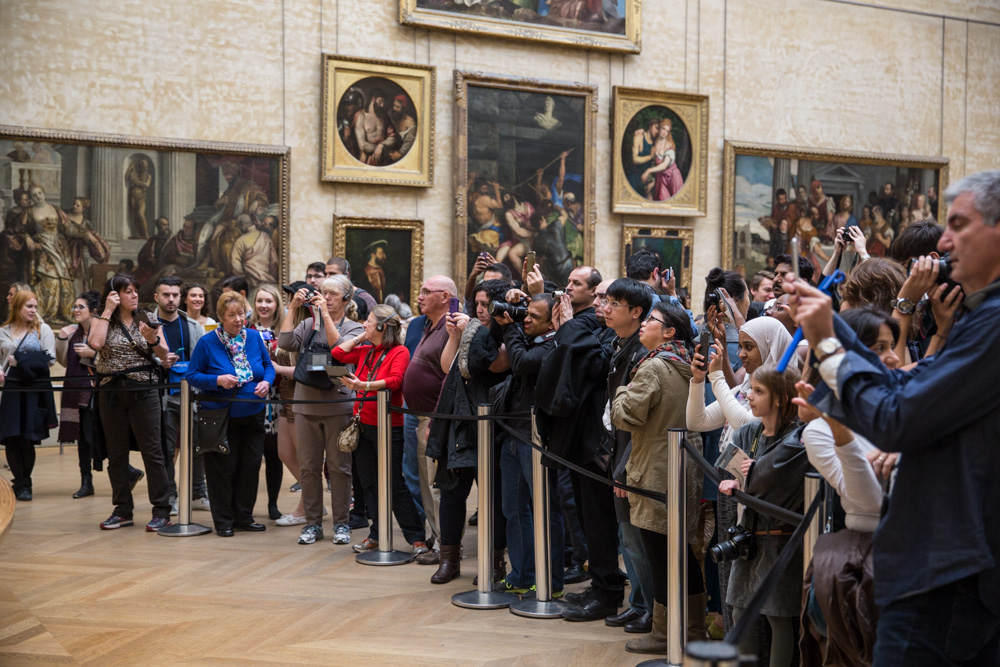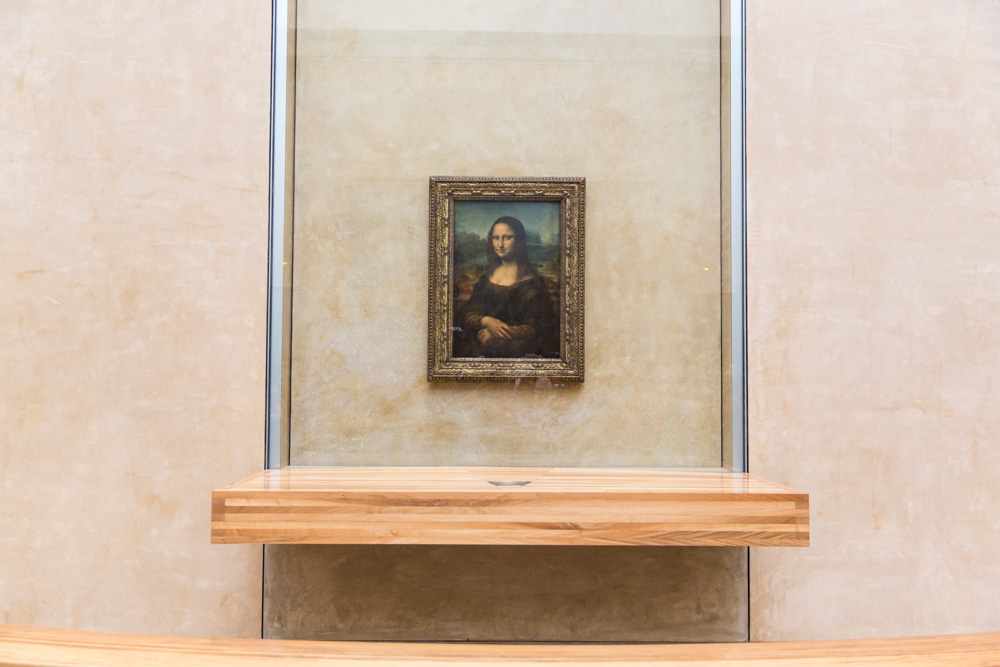 Across the way. Musee D'Orsay.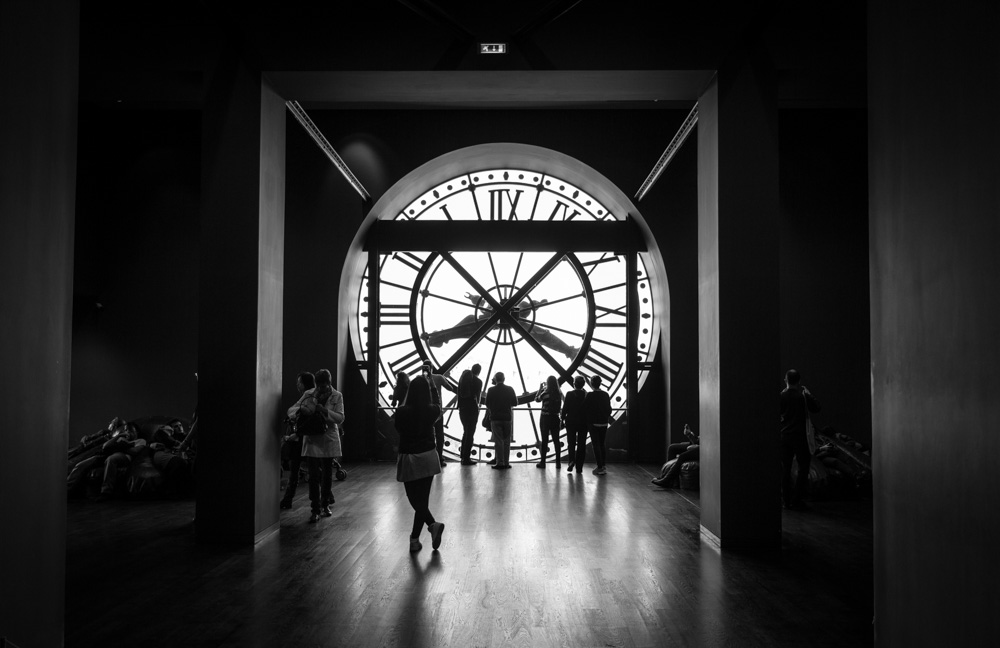 Life imitating art imitating life…?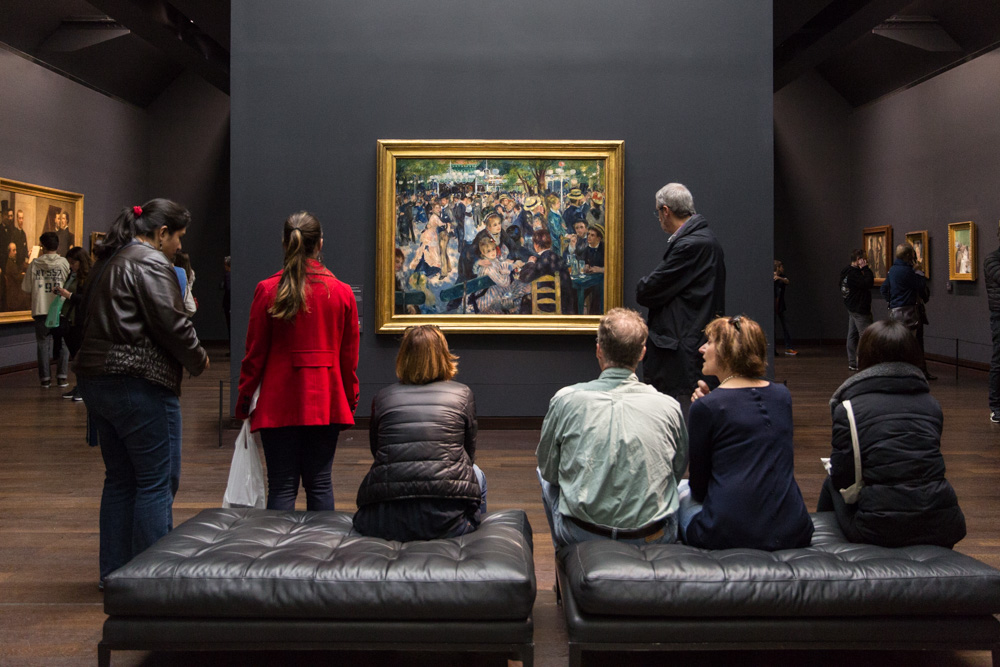 Les Oréades by William Bouguereau.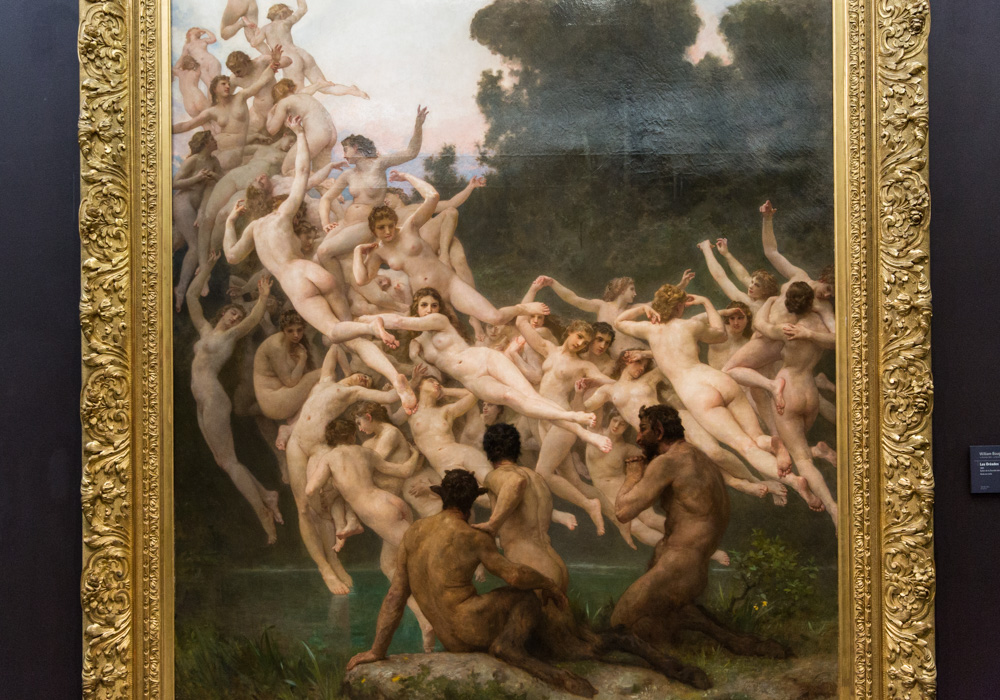 …to present day. Space Invader.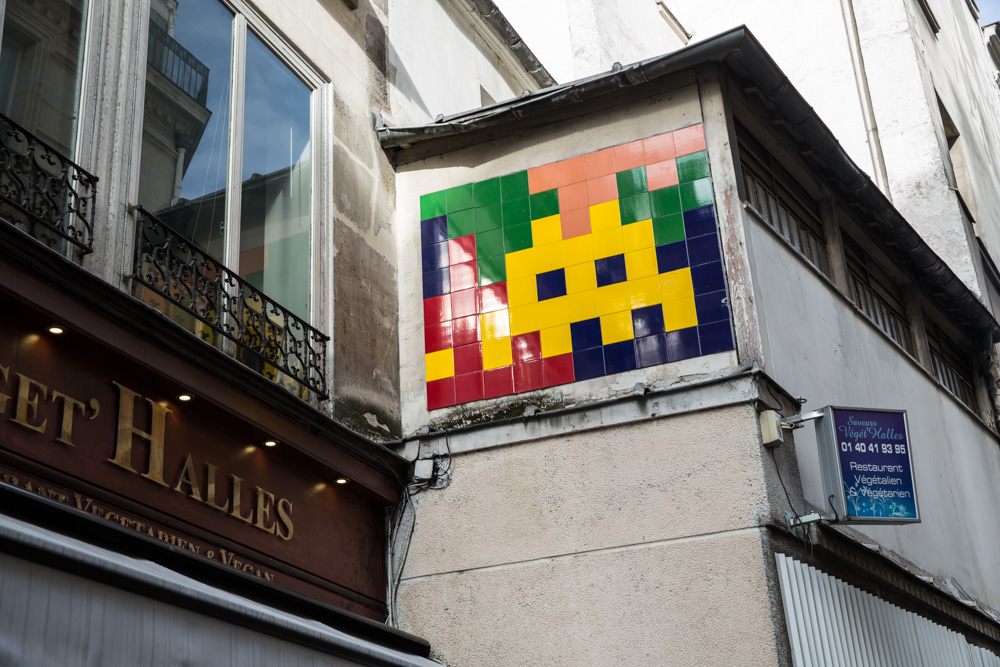 Frenchie and Frenchie (To Go) are Paris must-eats.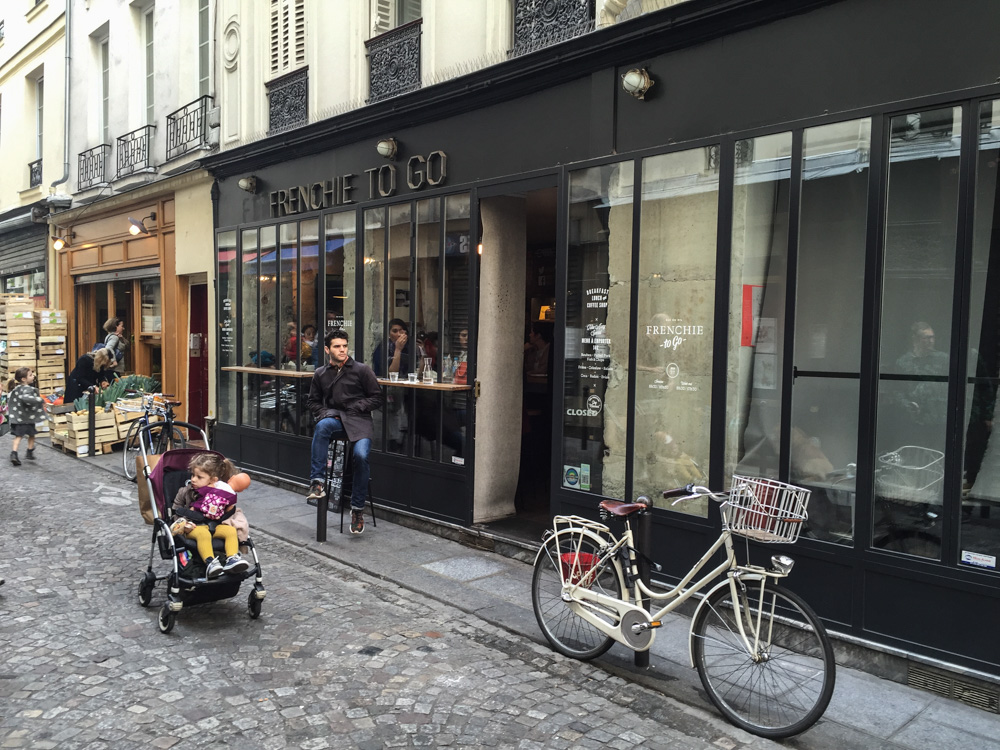 I don't really spend money buying stuff, but I will blow my entire budget on food. Easy. The breakfast sandwich at Frenchie (To Go) is a fresher, fatter McDonald's Egg McMuffin marinated in BBQ sauce and cooked inside a virgin unicorn's soul.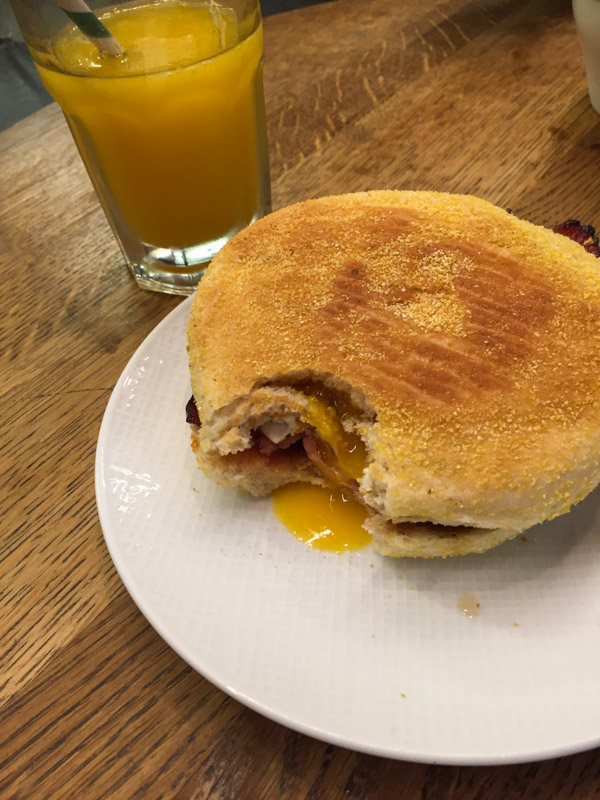 No reservations accepted at Ober Mamma, and I would typically not have the patience for this, but desperate times call for desperate measures.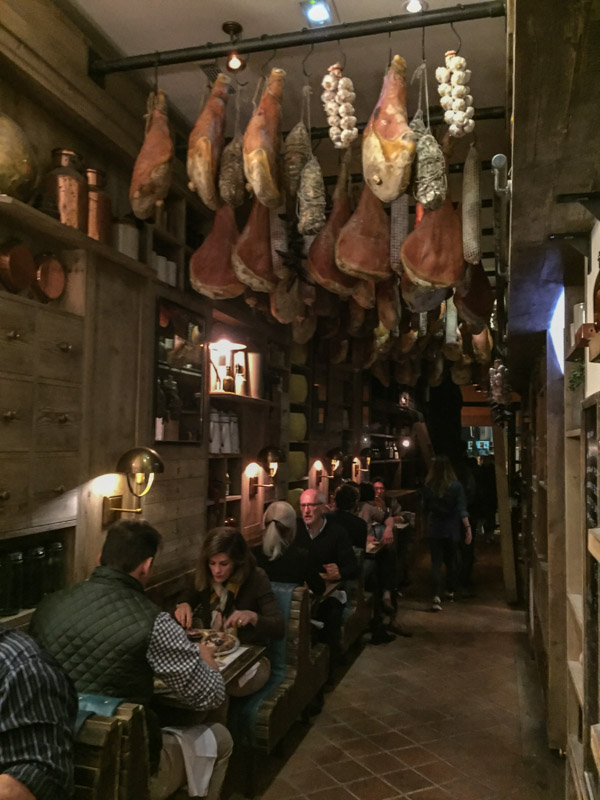 It was totally worth the wait.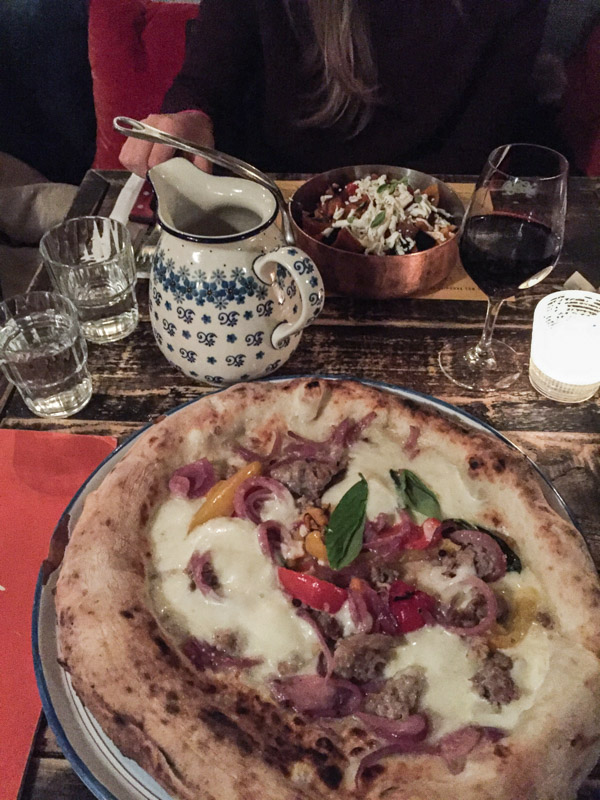 Translation.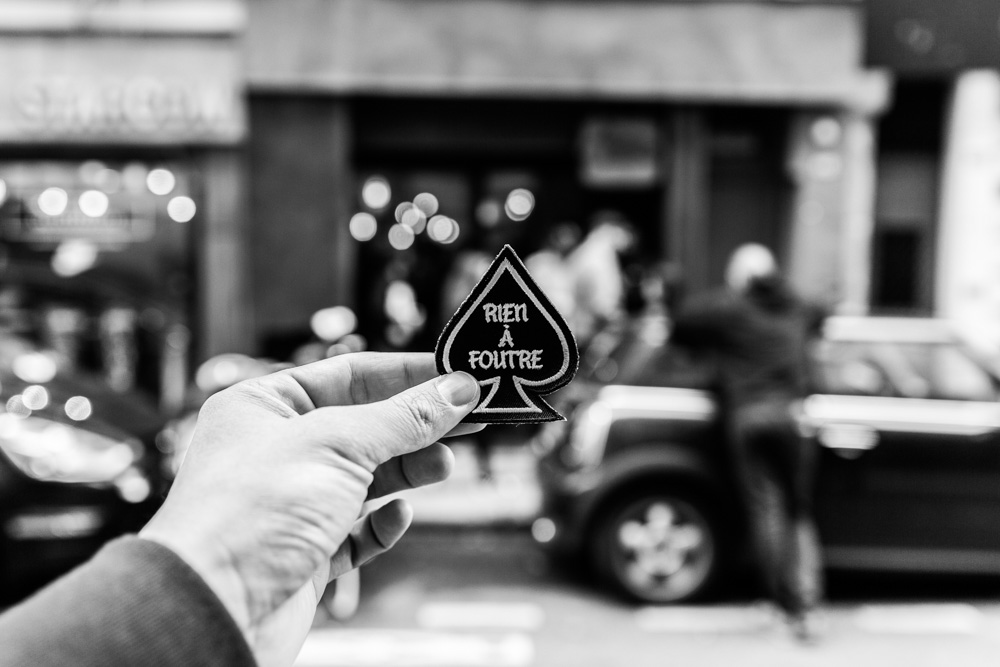 Au revoir!