Ai Weiwei is the most famous artist in the world, and he currently has a solo exhibition in London at the Royal Academy of Arts, covering work since 1993.
Guess what else is in London? Me.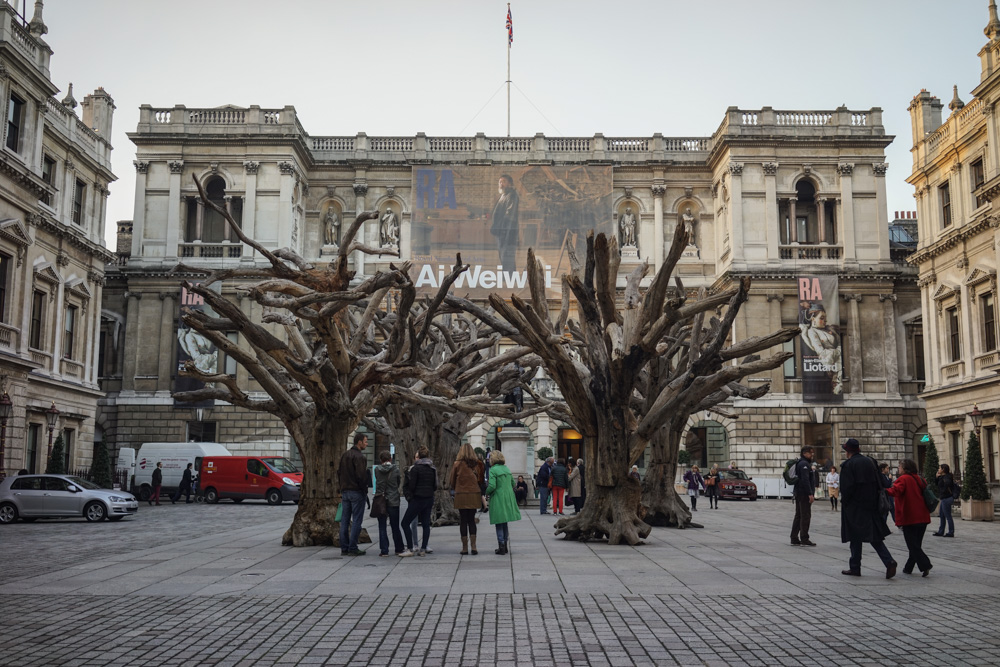 Throughout his career, the Chinese artist has drummed up controversy for decrying his homeland's suppression of human rights and free speech. Much of this show is about reappropriating Chinese history, questioning it, and deconstructing it. These trees above are made of recycled materials.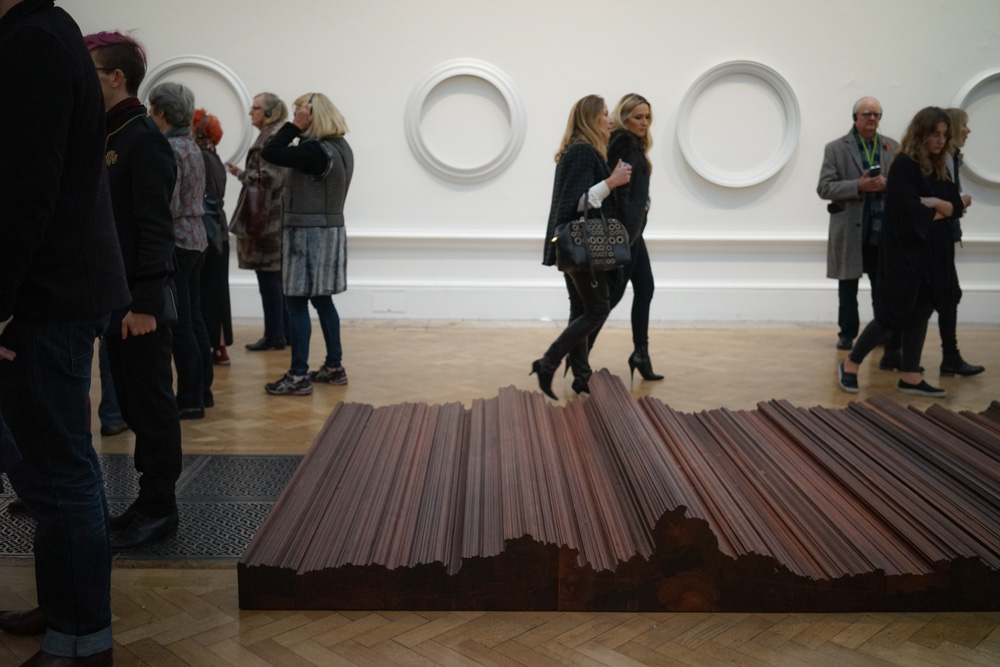 The greatest example of this is Straight (2008-12), Ai Weiwei's call for greater transparency around the 2008 Sichuan earthquake's death toll and substandard government construction projects.
90 tons of gnarled steel reinforcing bars pulled directly from the wreckage and each pounded straight over 200 times. It's the heaviest work ever (pun intended) put in the gallery.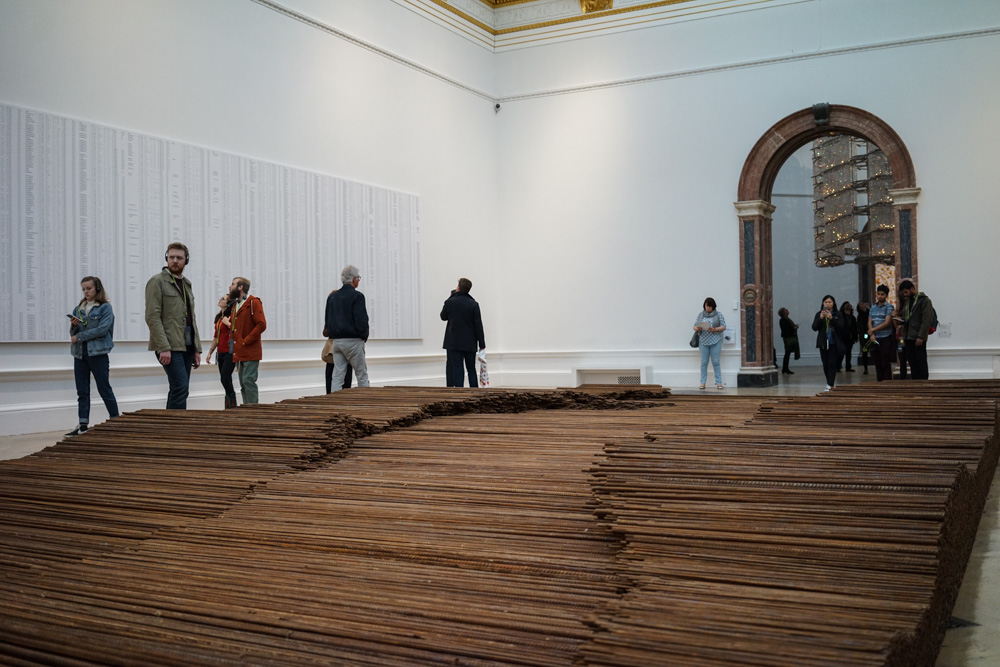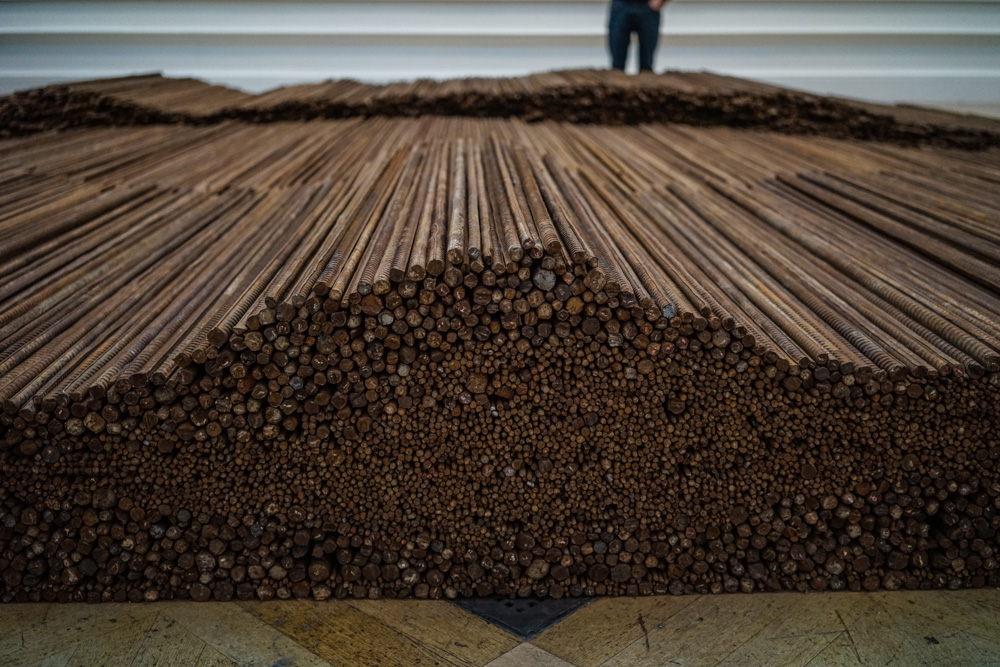 Video of the artist's team pounding out the reinforcing bars.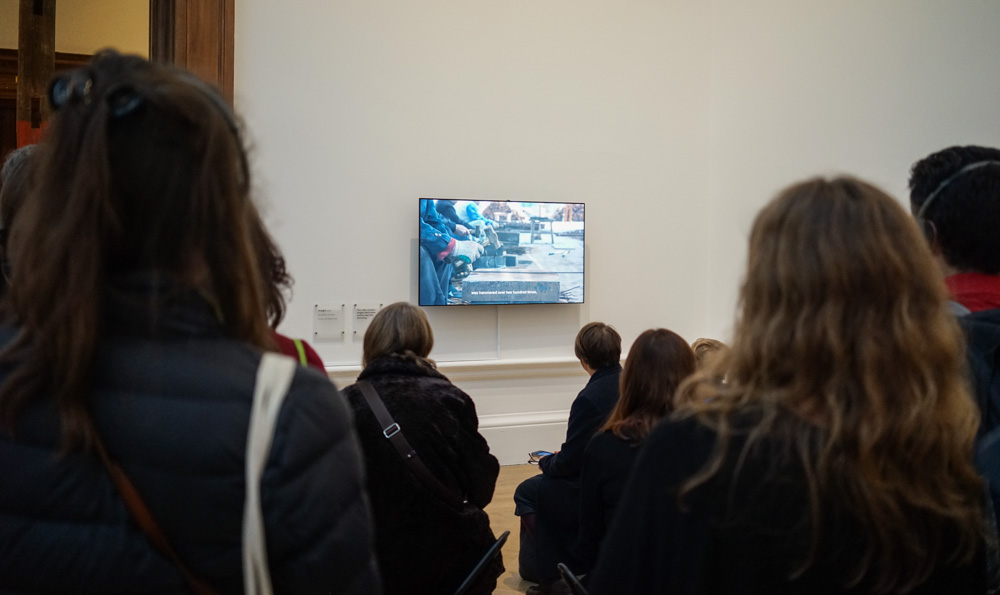 Grapes (2010). Some more reappropriation, with these wooden stools from the Qing Dynasty clustered together. Have they outlived their usefulness.. ?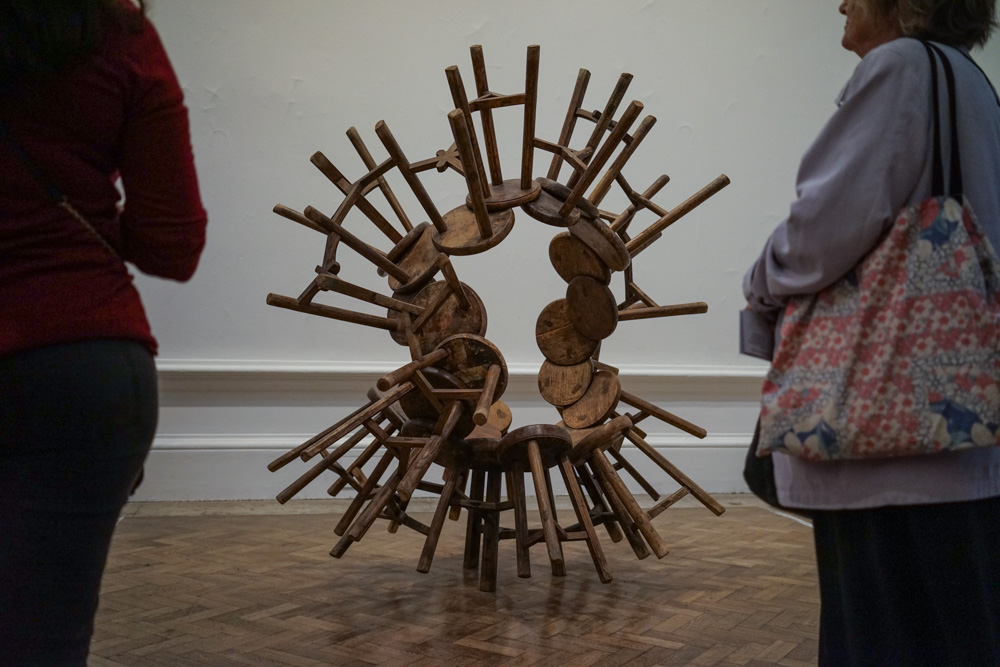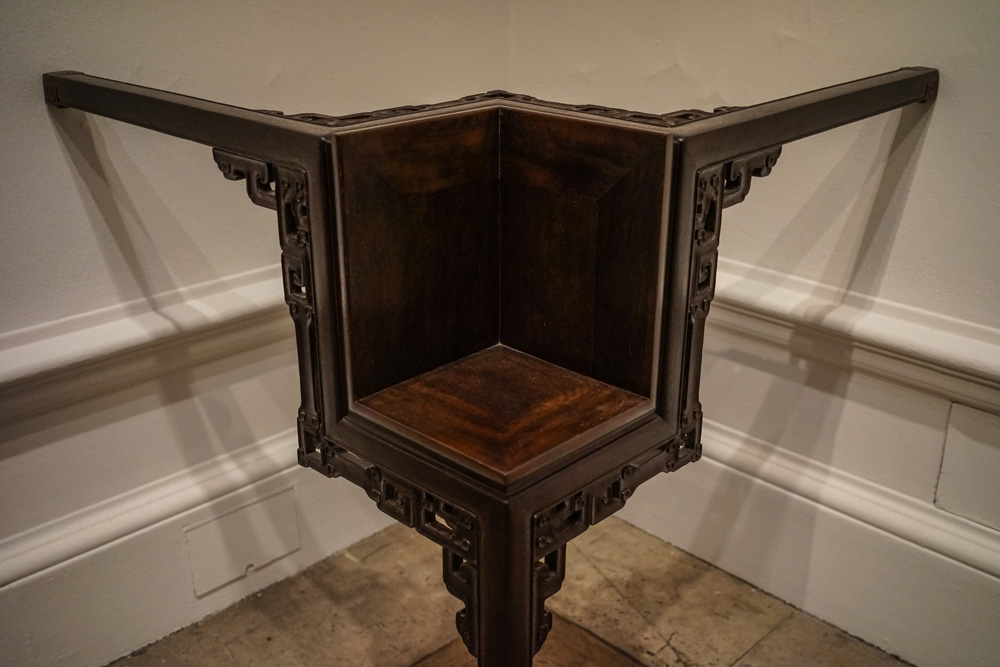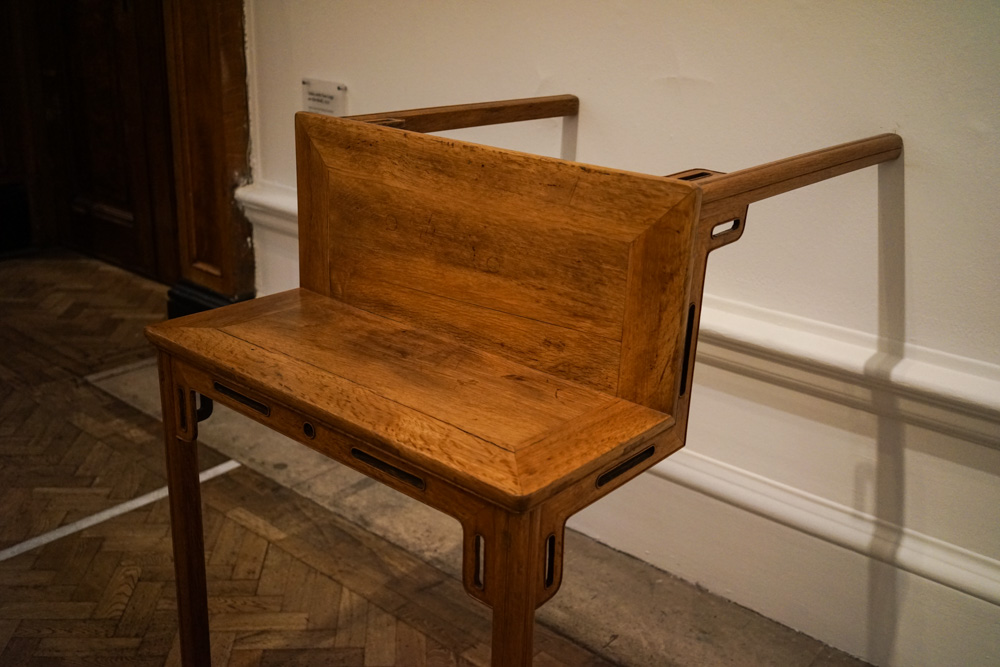 He Xie (2015): Each crab is handcrafted porcelain, individually handpainted works of art. not cheap plastic playthings. A commentary on the Chinese government's censorship.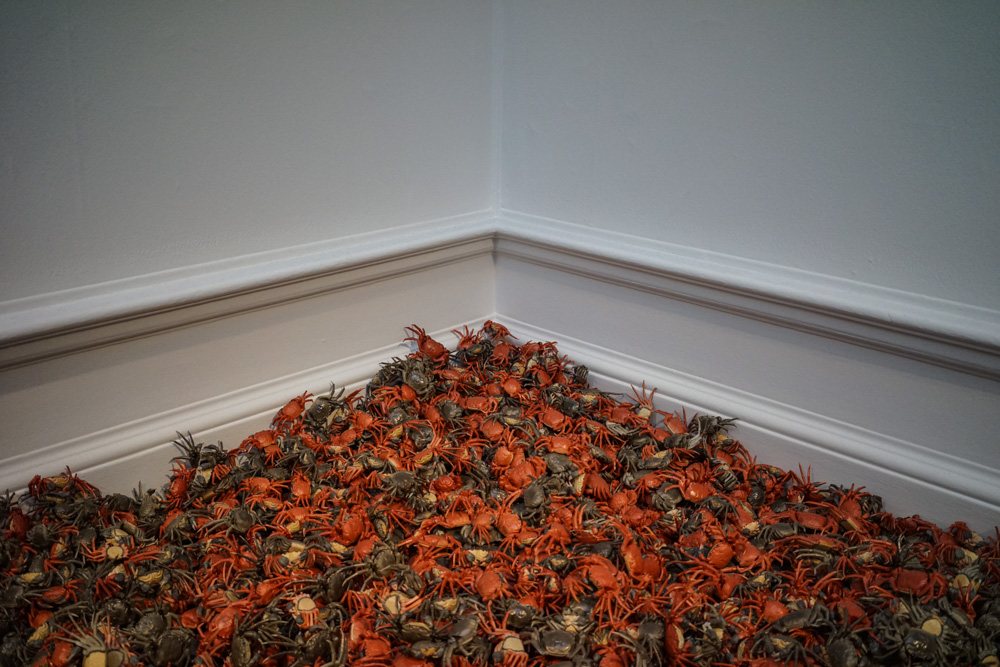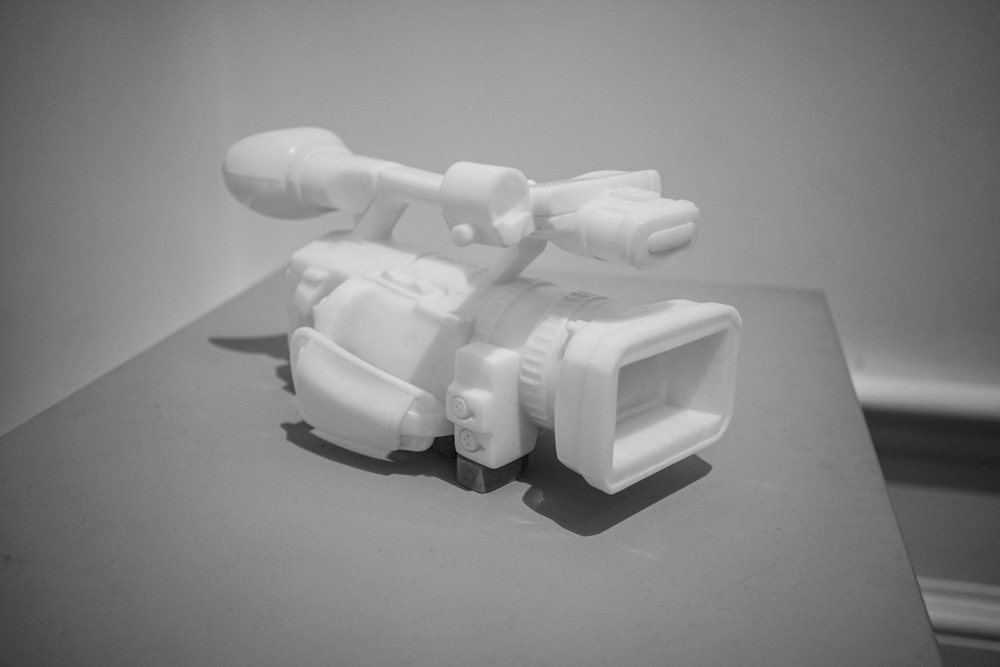 Speaking of which, they had 20 cameras trained on his studio compound, so he immortalized one in marble, inspired by Ming Dynasty tomb offerings – ordinary objects cast in precious stone.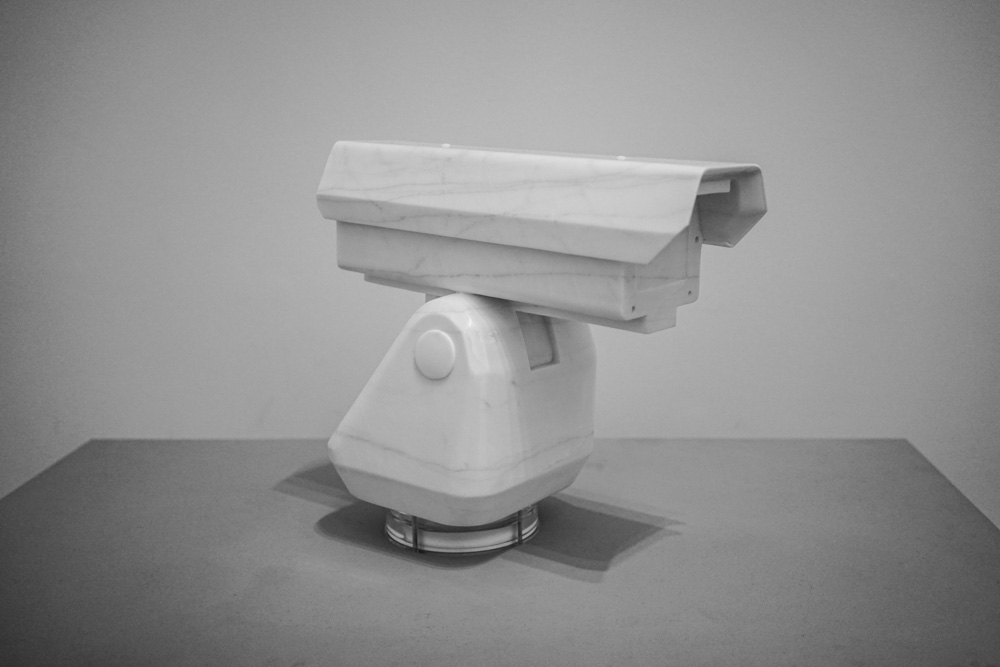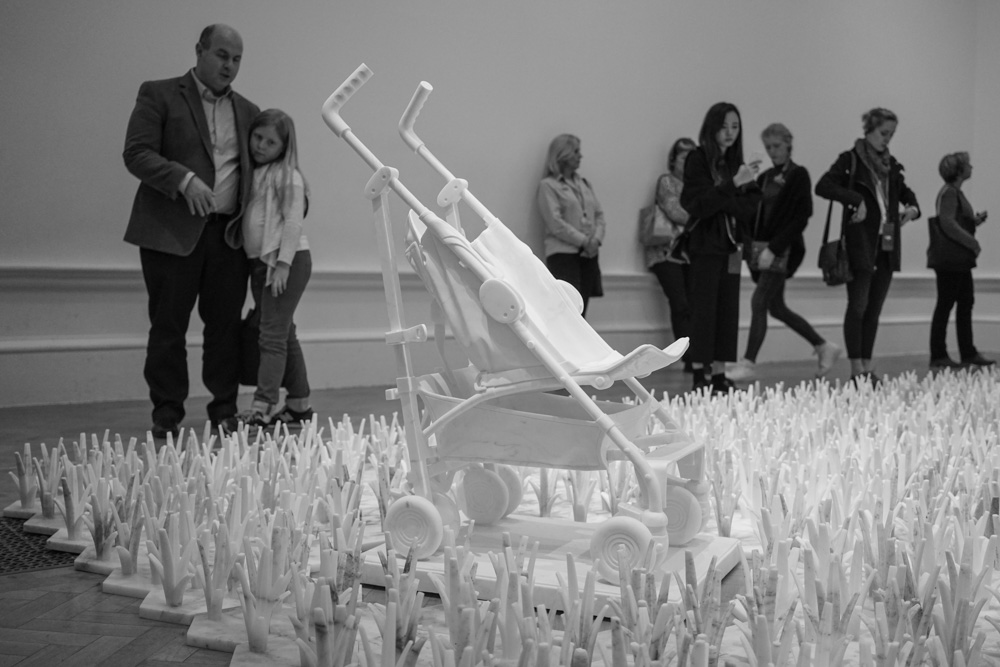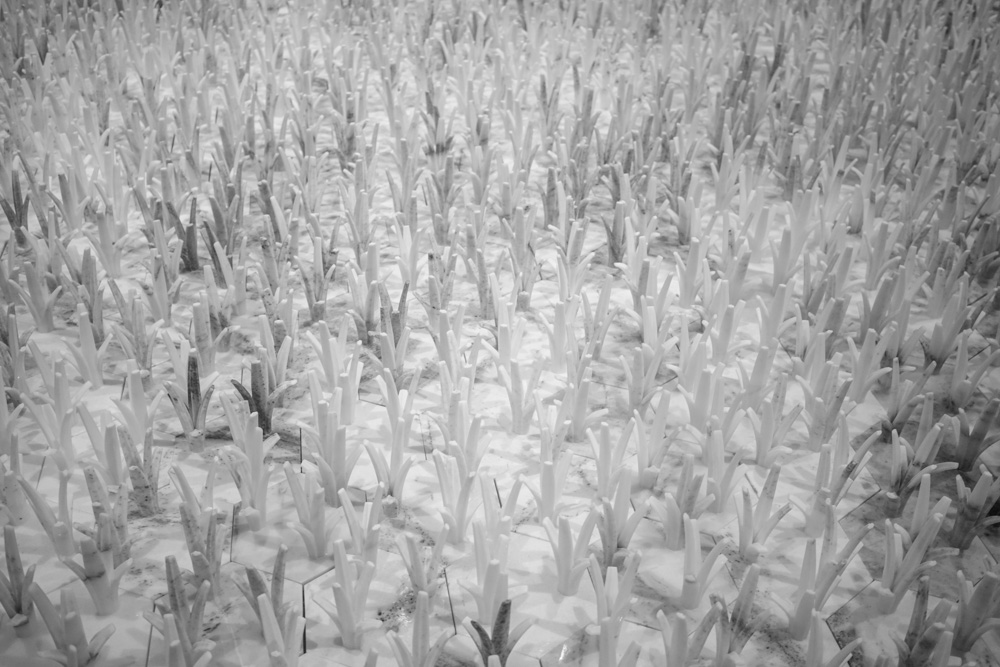 Han Dynasty Urn with Coca-Cola Logo.
An oldie but goodie. Ai Weiwei loves challenging notions of value in art. Just because something is ancient and someone declares it of worth, should it be cherished?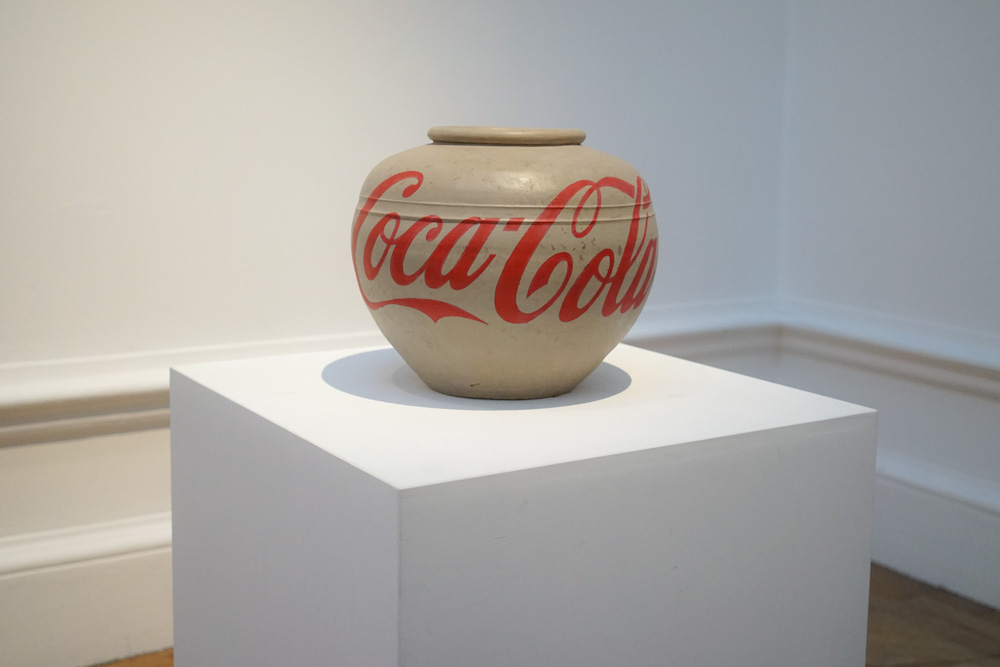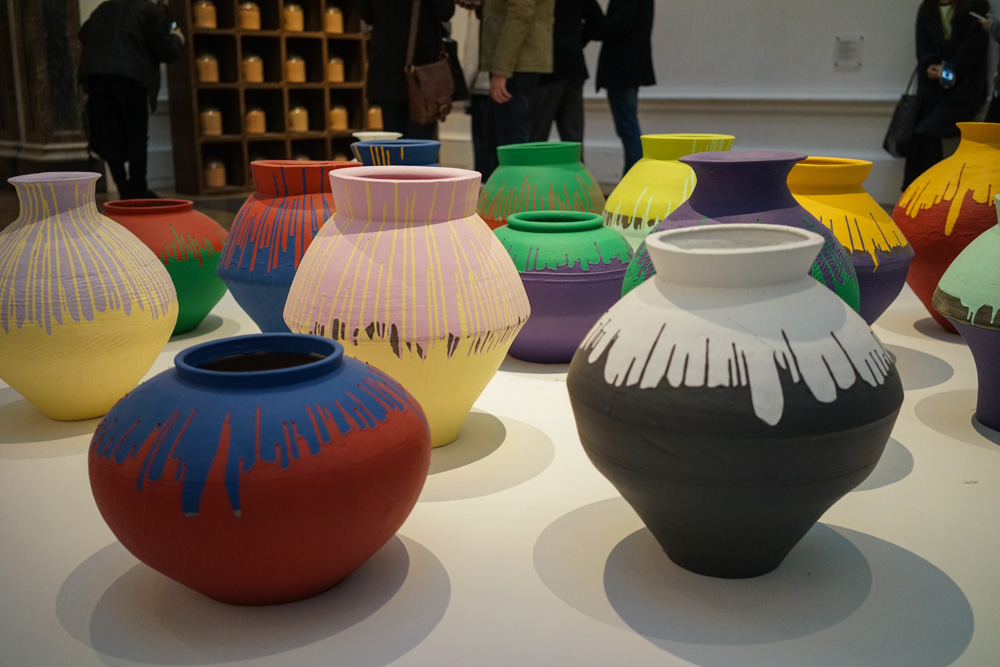 Bicycle Chandelier (2015).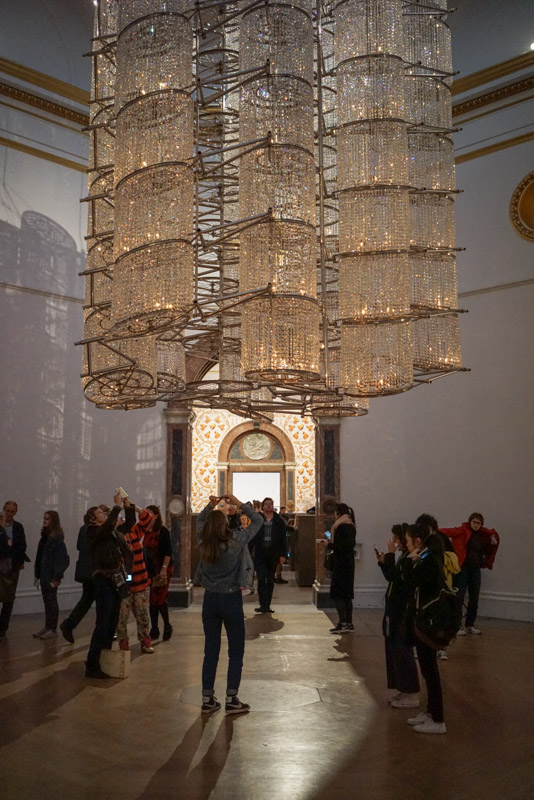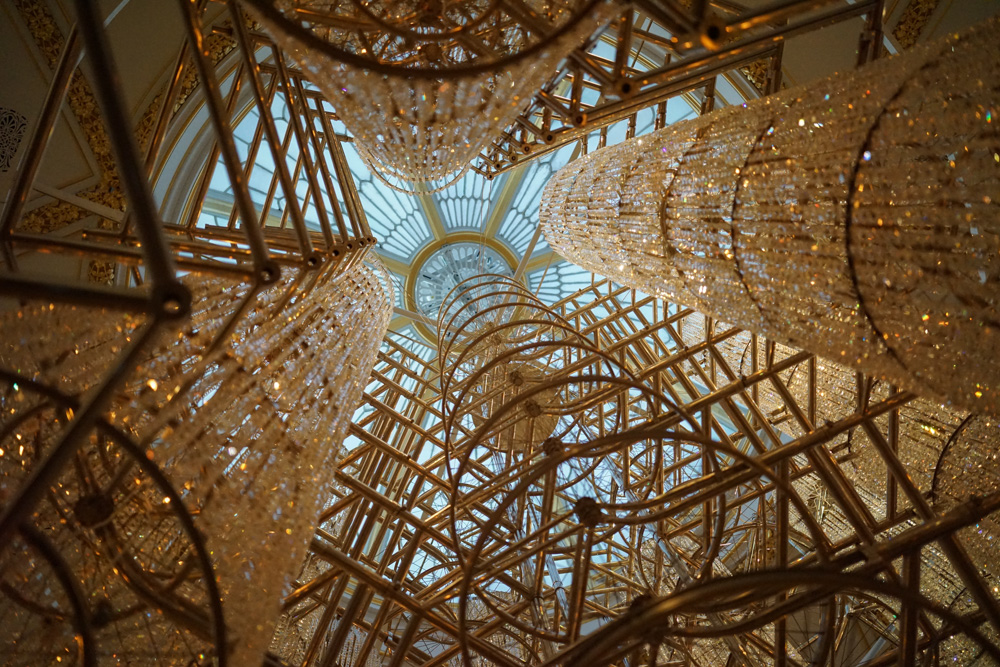 S.A.C.R.E.D. (2012) is the crescendo of the show. 6 minimal boxes take up a room, 2.5 tons each. Tiny openings allow the viewer to peek into a diorama of Ai Weiwei's solitary prison term of 81 days (for alleged tax evasion in 2011).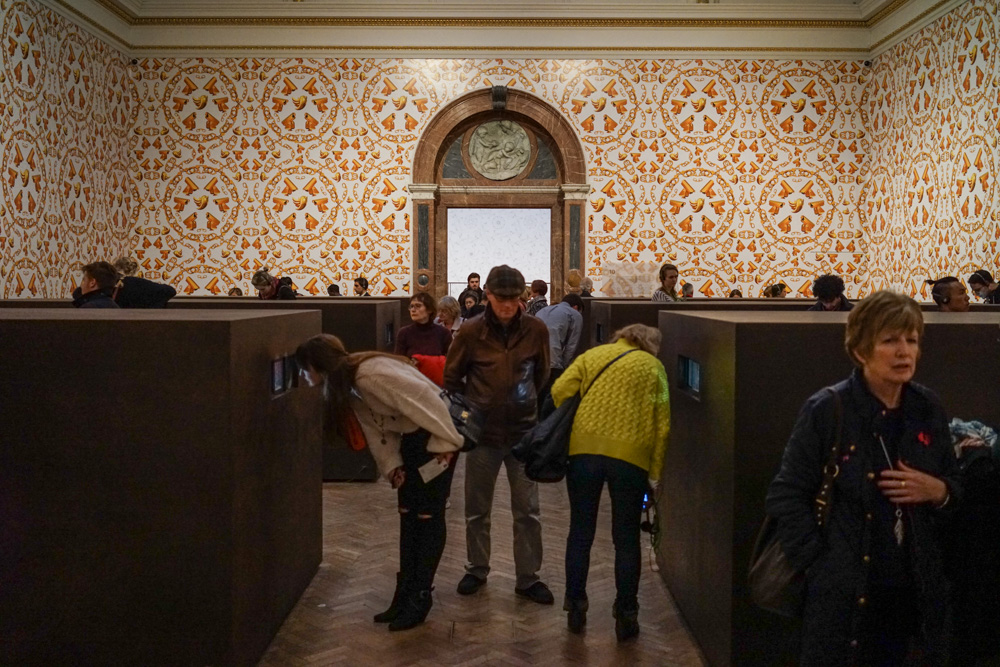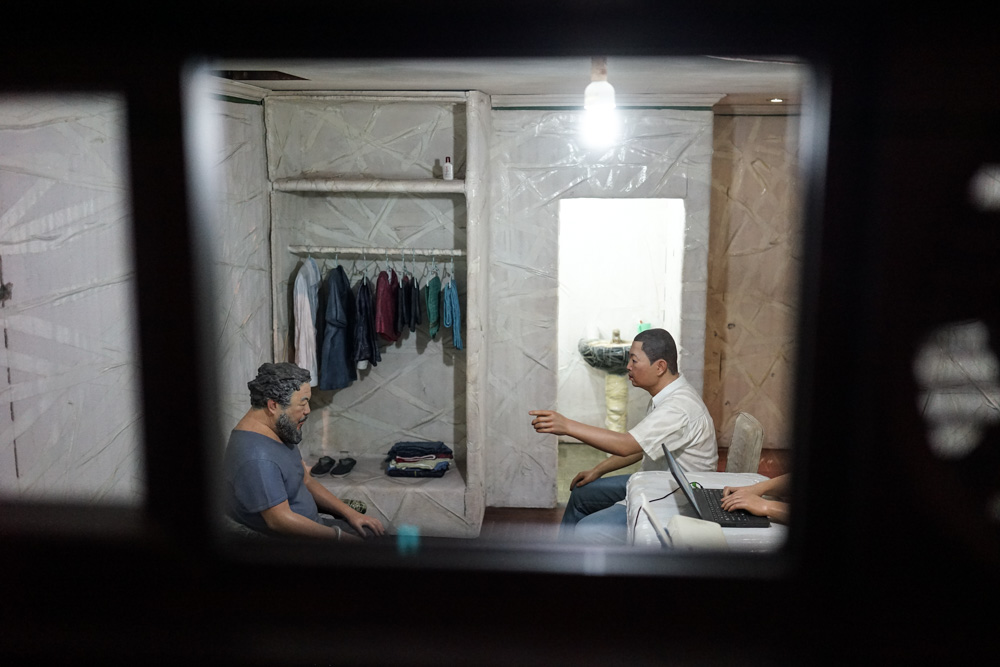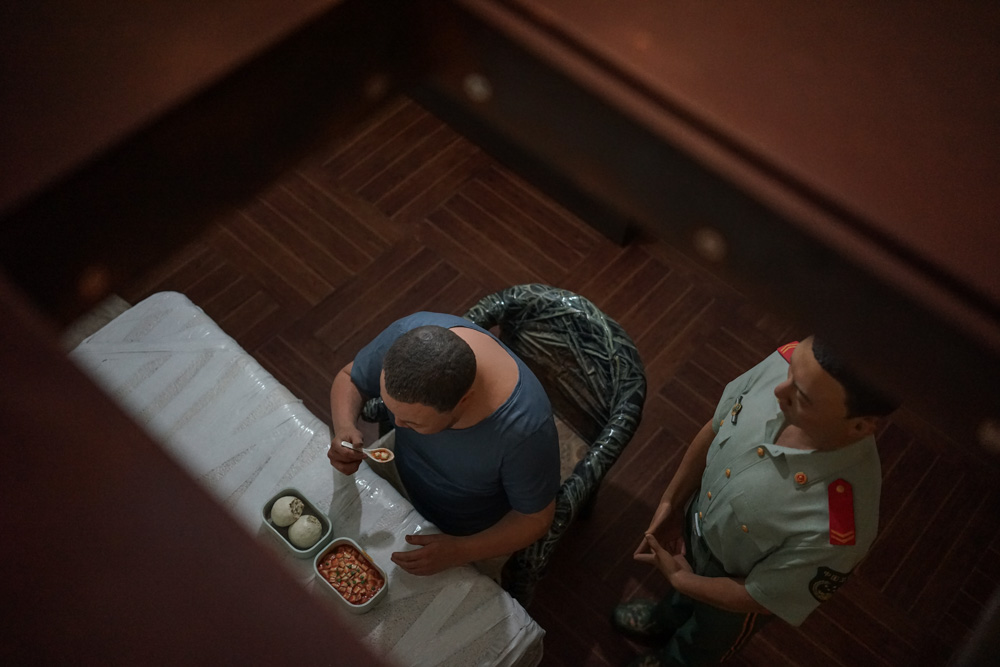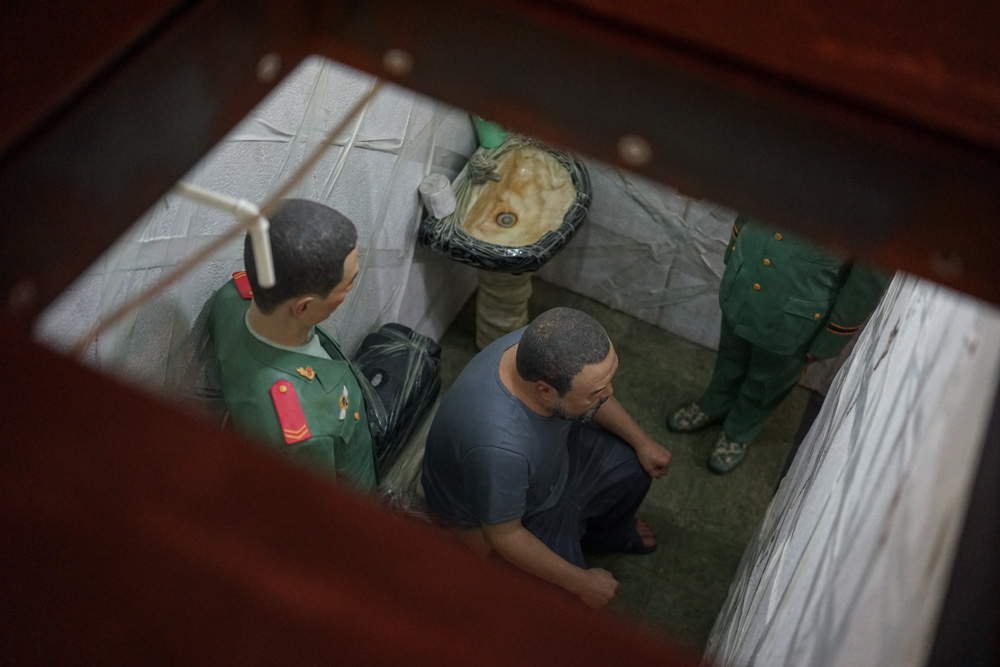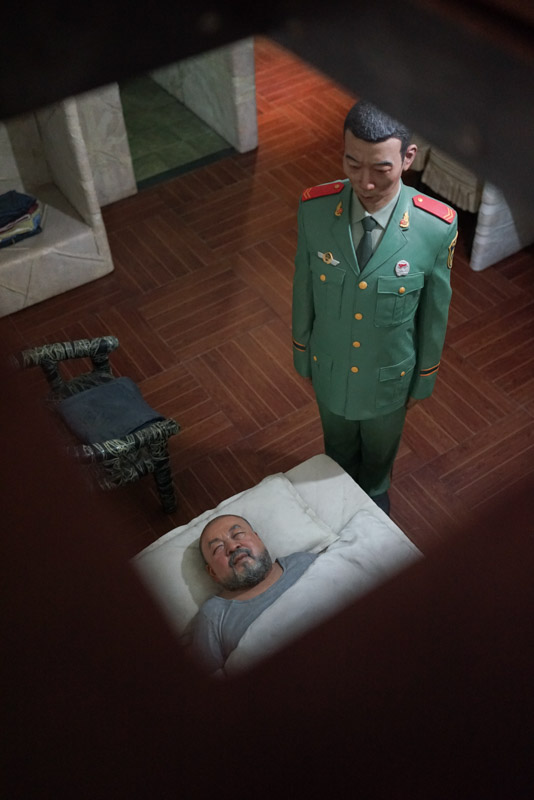 The icing on the cake has got to be the wallpaper, detailing a repeating pattern of surveillance cameras and the Twitter bird, symbolizing the artist's newfound love and appreciation for social media.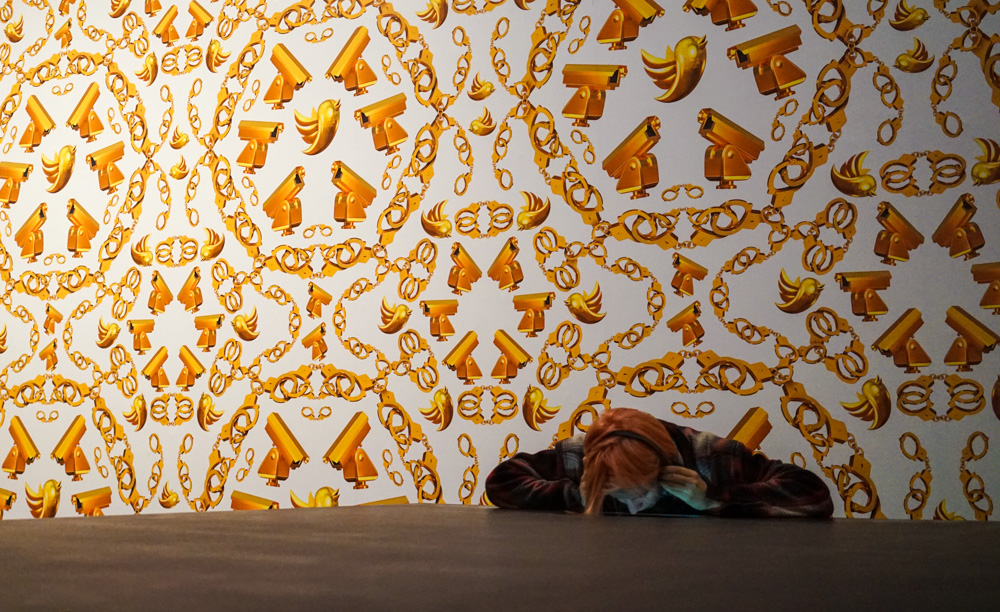 Lots of cool wallpaper, in fact…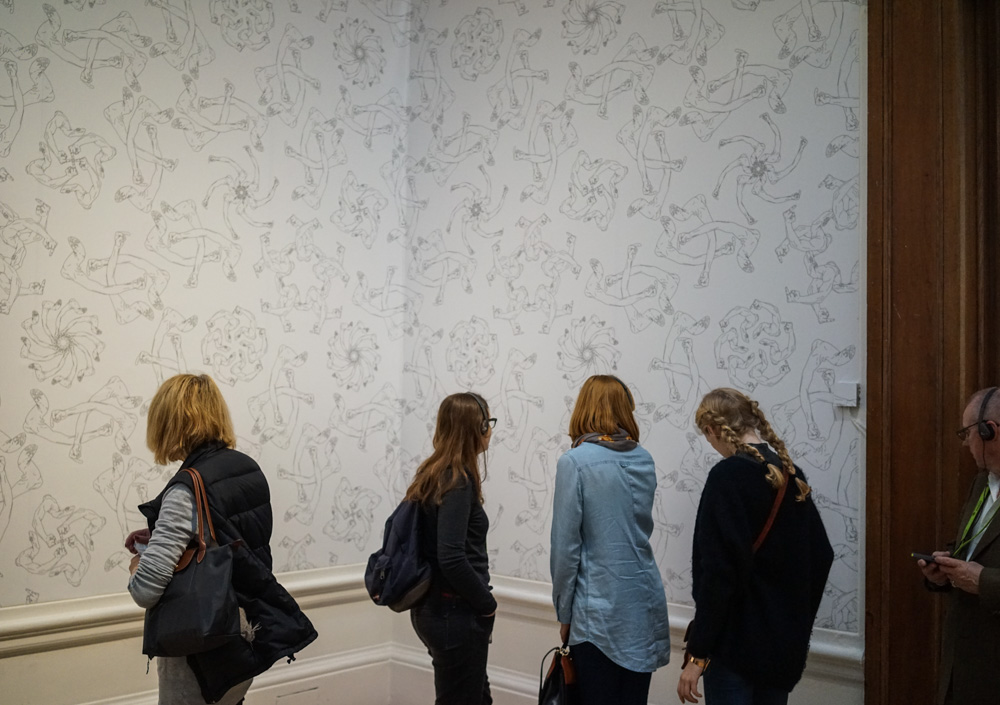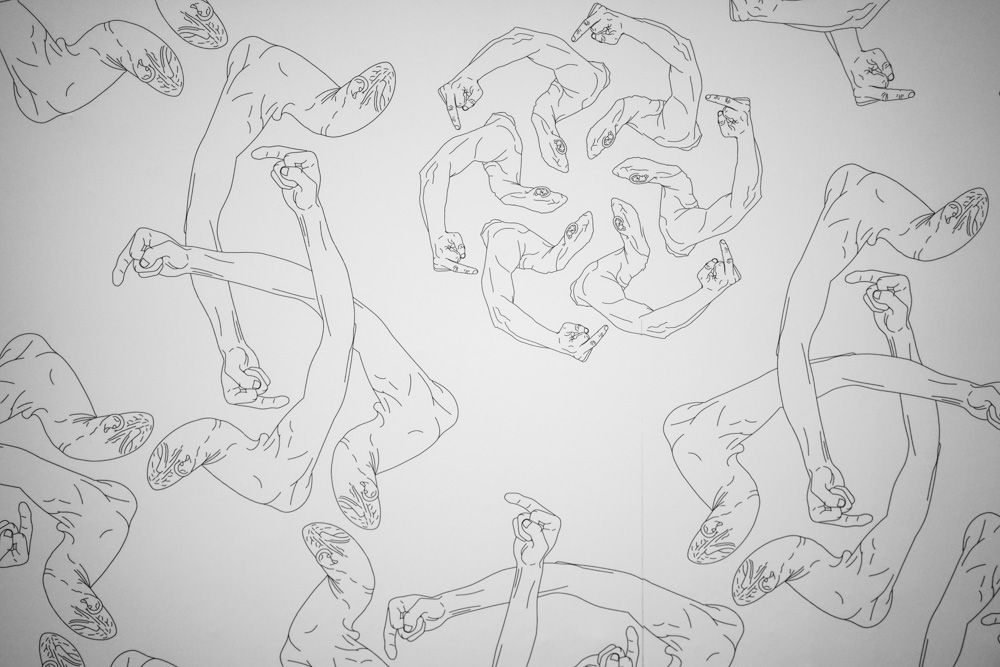 Oh, and jade sex toys. Like, a jade buttplug.
I'll just leave this here.