Paris. What a terrible, piercing tragedy. I don't know about you, but I'm still feeling the hangover from Friday's terrorist onslaught in France. Maybe because I had just been there a few days earlier, on the same block as the Bataclan? Maybe because this evil is so incomprehensible and unpredictable. And inescapable. Whatever it is, the world seems to have once again moved off its axis. Is this our new reality, or has it always been?
Per usual, I turned to writing to help me process. My first inclination was to search for the positive, and that got me raking over all of France's contributions to our culture and community. For example, have you ever considered how much the French have impacted street art history or the modern electronic sound? Then, you can start with fashion, from street to skate to high. Here are some of my favorite French artists and innovators who have led the rest of the world.
JR
As with most "street artists," the anonymous JR began his career in the underground as a prolific graffiti artist. He rocketed through the mainstream by blowing up and pasting his portraits of kids from the projects around Paris. JR won the TED prize in 2011, created the Inside Out Project with the money, and is now respected around the world for his "urban artivism."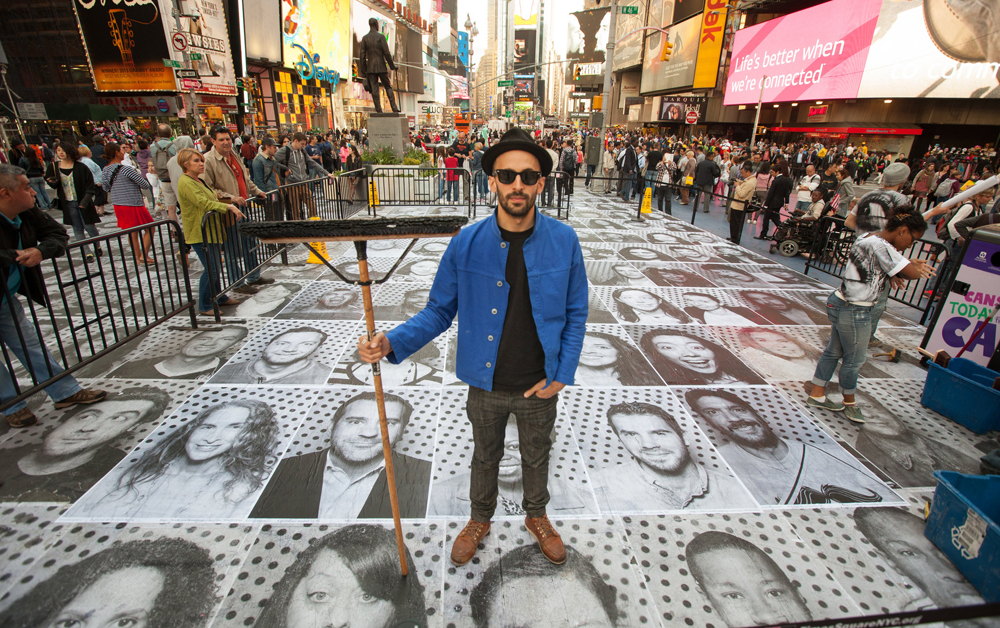 Photo: fadedandblurred.com
André
Although not a French native, André hails from Paris. The graffiti artist-turned-street artist has blanketed the earth with his ubiquitous Mr. A character.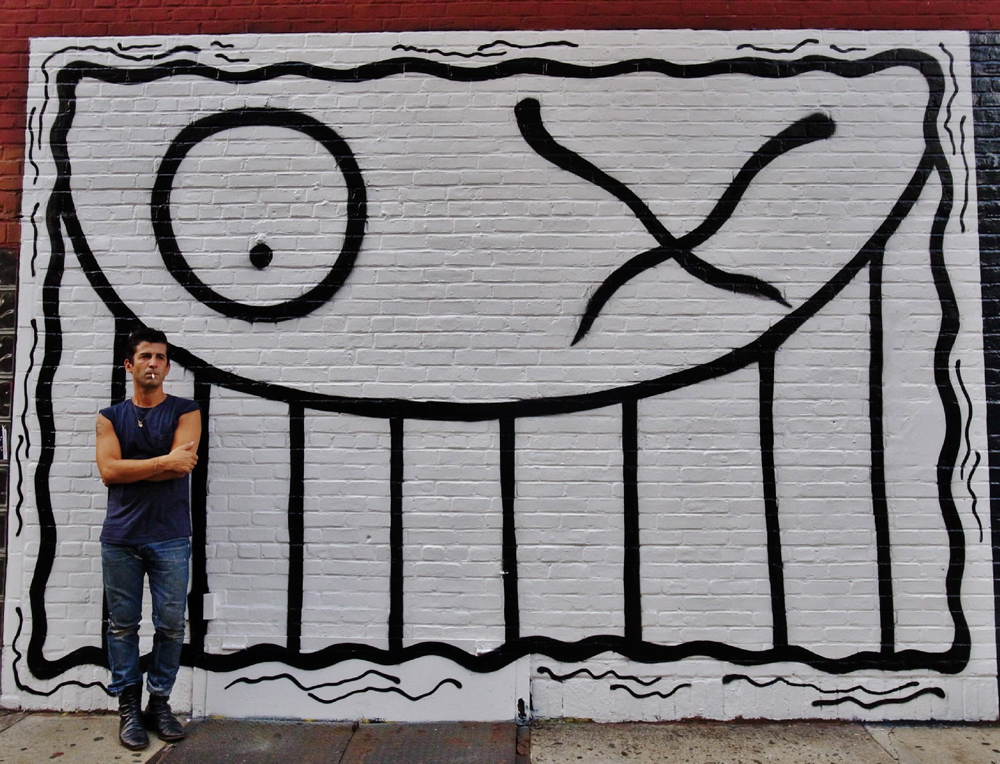 Photo: yuemeeda.com
Daft Punk
The greatest electronic duo of all time. Guy-Manuel de Homem-Christo and Thomas Bangalter—better known as Daft Punk—were responsible for a string of radio hits in the '90s, but over the decades, have solidified a home deep in the heart of dance culture. Is there any other name that can out-Coachella a Coachella flyer?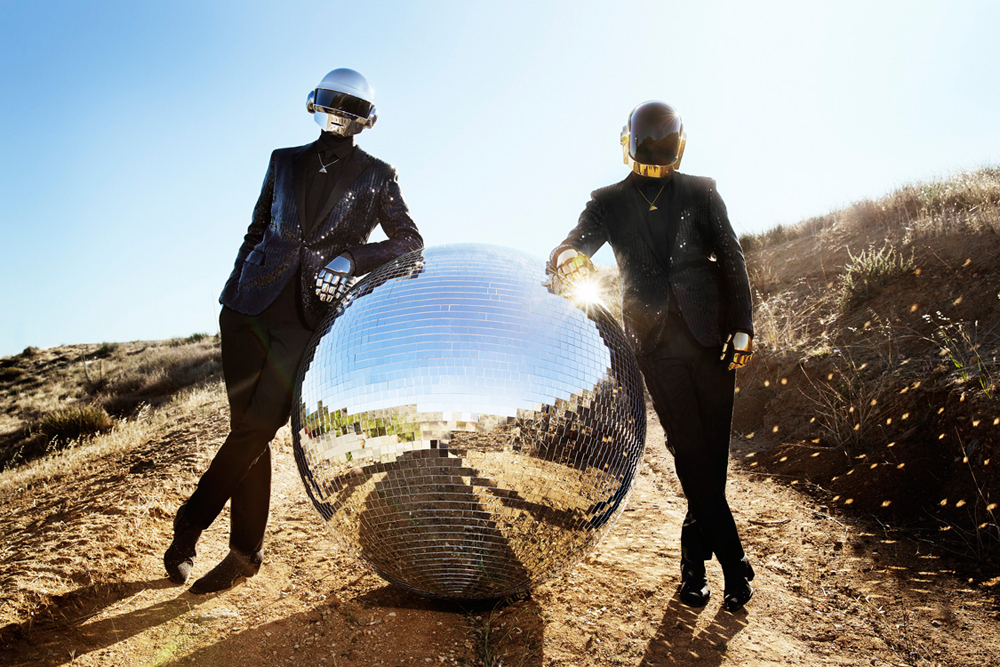 Photo: thissongslaps.com
Michael Dupouy of LaMJC and Club 75
When it comes to Paris and street culture cool, Michael is the arbiter. Then again, you could probably say the same for the world over. Besides his LaMJC agency and Club 75 street fashion boutique, Michael publishes the annual ALL GONE book, chronicling the finest in street culture each and every year.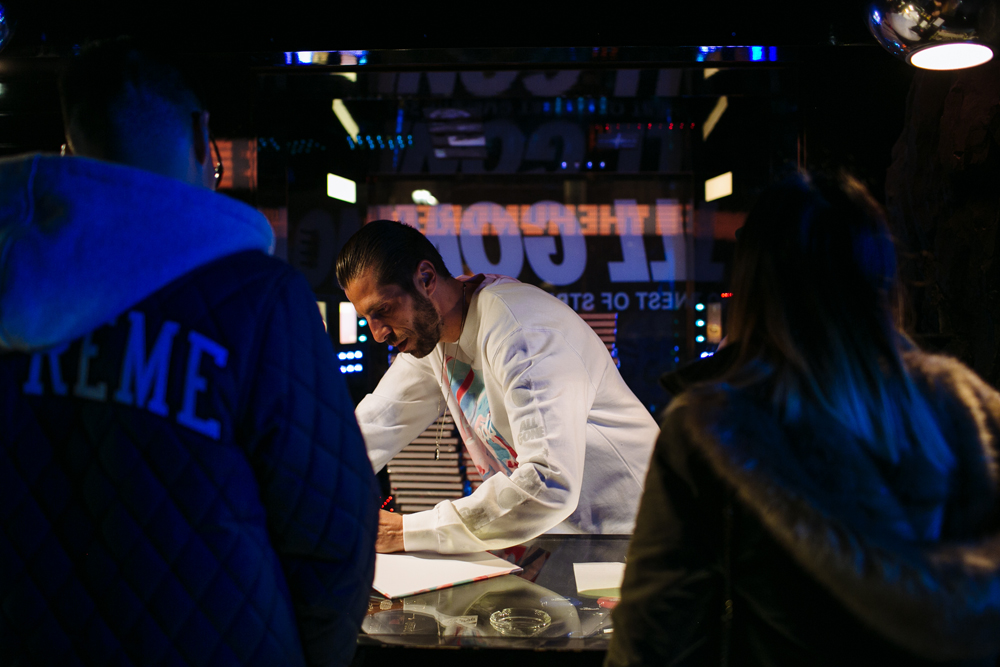 Michael at his ALL GONE book signing at The Hundreds San Francisco.
Starcow
Starcow is the home of authentic streetwear and skateboarding in the heart of Paris's Rue Saint-Honoré. Stocking premium goods from Nike, Palace, Patagonia, and Born X Raised.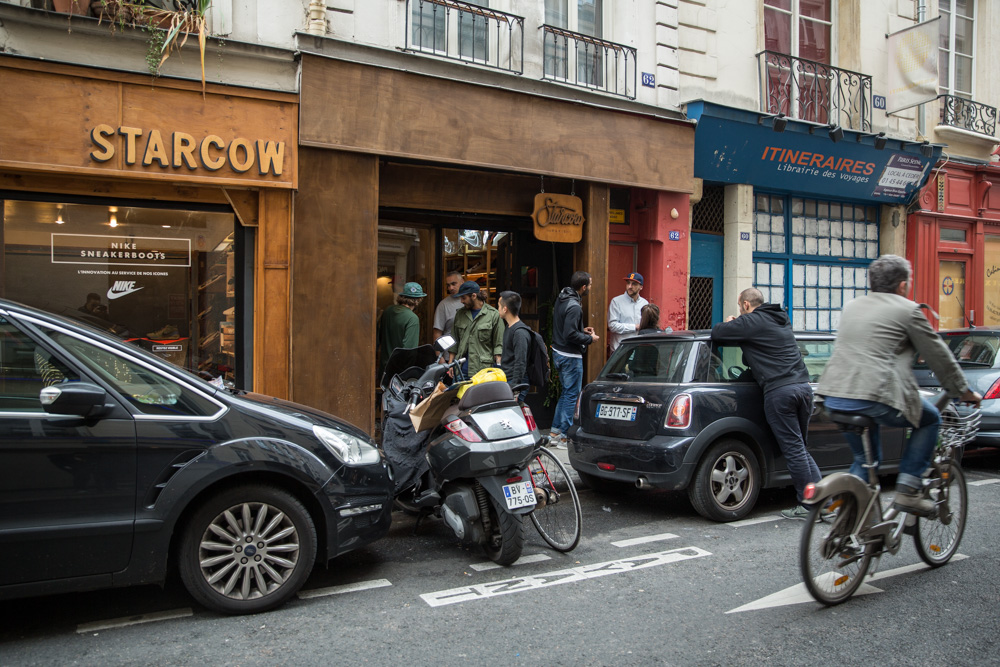 Bromance
Paris's uber record label holds a roof over Kanye's secret weapons, Brodinski and Gesaffelstein. Also Known As… the only two guys who can make me love this genre of music!
Photo: midnightcoffee.fr
MC Solaar
Since the start, France and hip-hop have gone hand in hand, whether it's B-boying or graffiti. But MC Solaar put French rap on the map early in the game by working alongside De La Soul and Guru's Jazzmatazz.
NTM
My favorite French rappers, however, were Joey Starr and Kool Shen of Suprême NTM. In 1997, they released a song with Nas called "Affirmative Action" that is regarded as one of the earliest and strongest rap tracks pairing an American and International artist.
Busy P of Ed Banger Records
As Daft Punk's former manager, the prolific Pedro is not just a renowned DJ himself, but a producer and owner of his own record label, Ed Banger—home to Justice, Uffie, and So Me.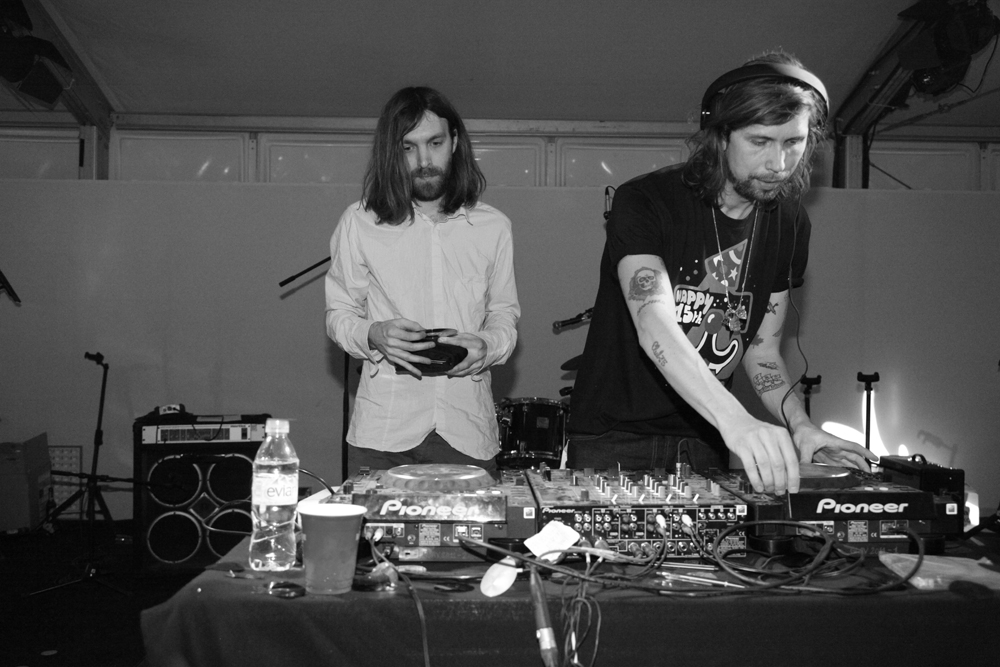 Photo: hippowallpapers.com
Air
Okay, maybe Daft Punk isn't the ONLY greatest electronic duo of all time.
Pigalle
Over the last half-decade, streetwear-turned-fashion designer Stephane Ashpool has turned the spotlight on his neighborhood through A$AP co-signs, Nike collaborations, and critical acclaim on and off the runway.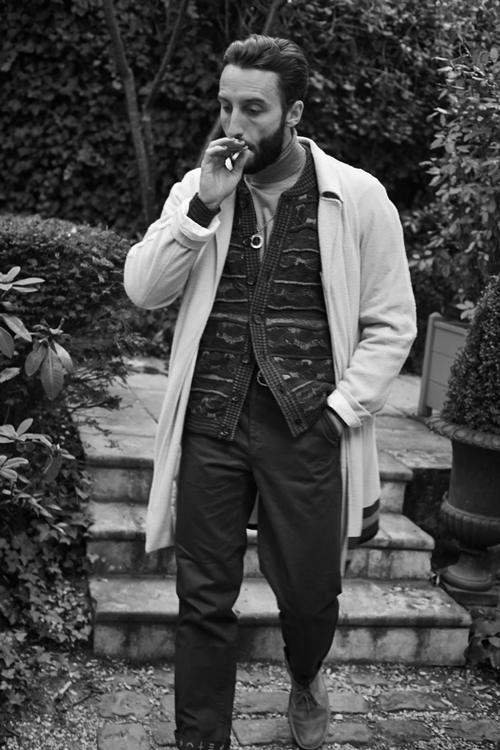 Photo: kevinohana.com