Your Twitters and Facebooks were probably lit up this afternoon as your friends in L.A. effusively ooh'd and aah'd over the double rainbow (and of course, wondered what it meant).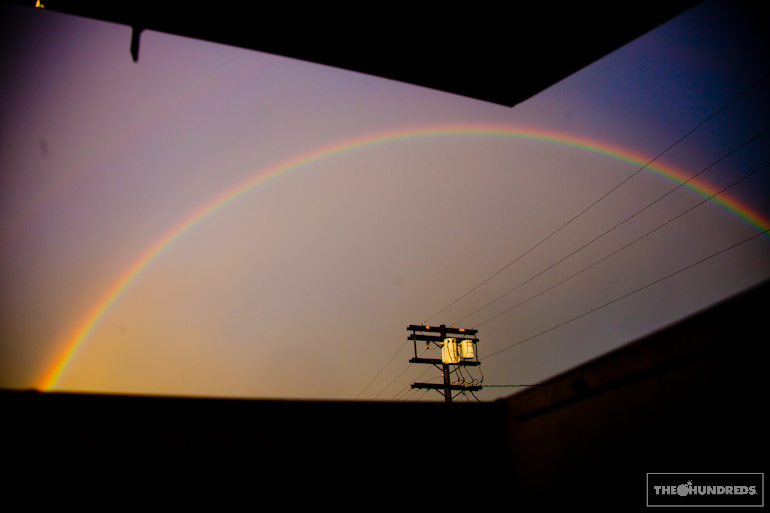 But this double rainbow was much better. Lasering through heavy downpours and cascading thunderbumpers, it lit up the L.A. skyline on a freezing February afternoon.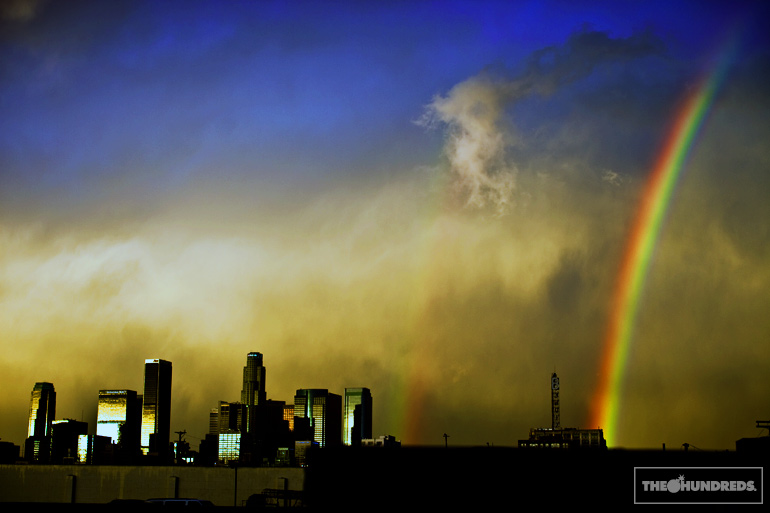 Back in July, I traversed some of the choppiest ocean terrain on a fishing trip off the coast of Mexico. The boat we were on was the same that towed big-wave riders Brad Gerlach and Mike Parsons out to the Cortes Banks in Step into Liquid, if that tells you how big the waters were.
On the night ride out to sea, I set my camera on deck with a slow-shutter, trying to take in as much of the night and disappearing San Diego horizon as possible. The result mimicked the sleek brushstrokes of an oil painting.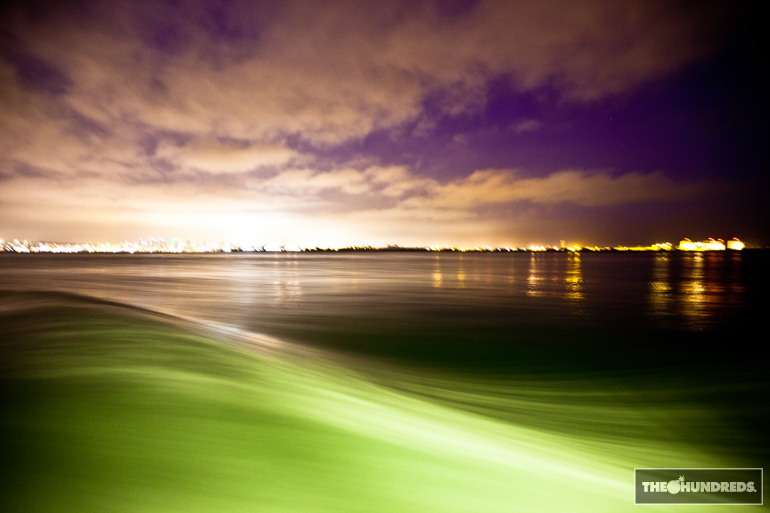 Just 2 weeks later, I was much further along the Pacific Ocean, on top of the Haleakala volcano in Hawaii. 10,000 feet up, you could see straight down to the coastline from the crater. My favorite part of the scenery was the contrast in colors of brown and blue. But I also found a striking parallel between the earth's shape in this photograph and the one above.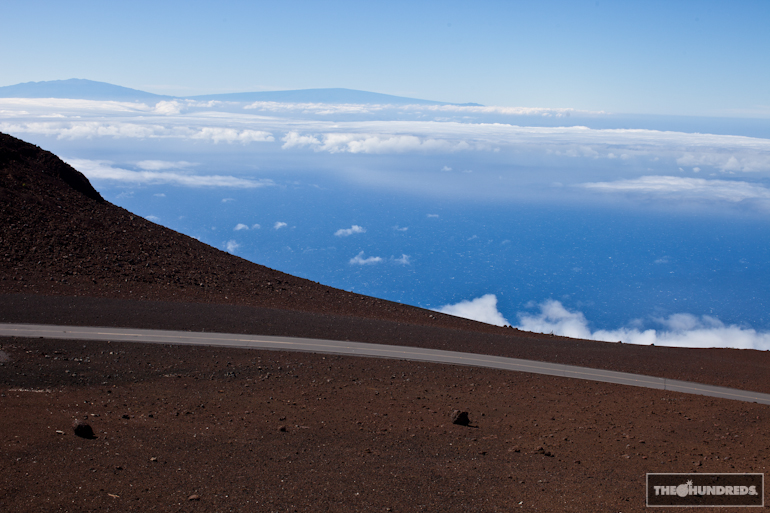 And speaking of Maui, can you really beat this beach sunset? The water lapped quietly along the shore, silky as satin, as if Mother Nature was slowly drawing back her dress.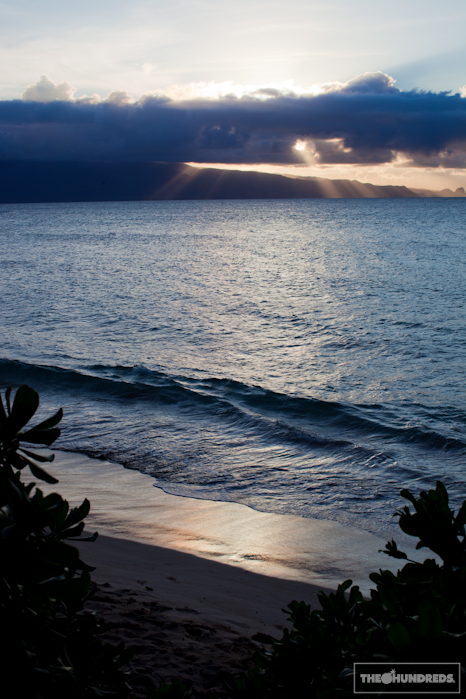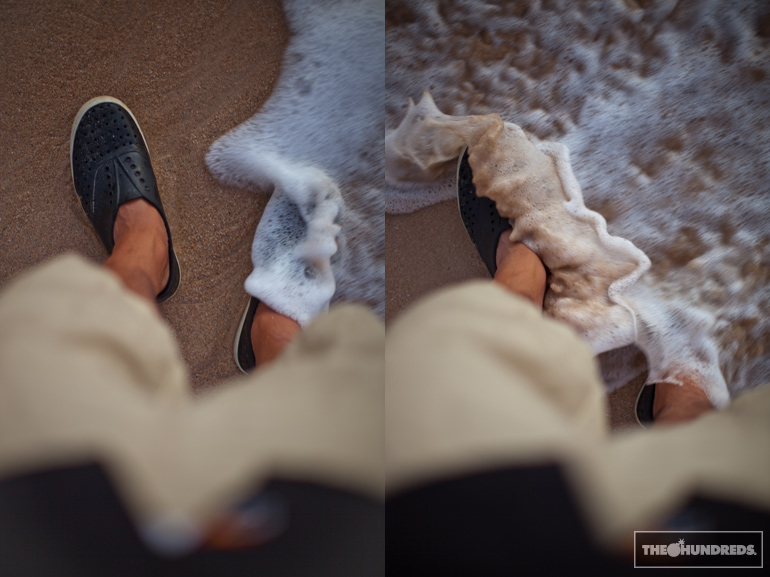 And this one's for the birds.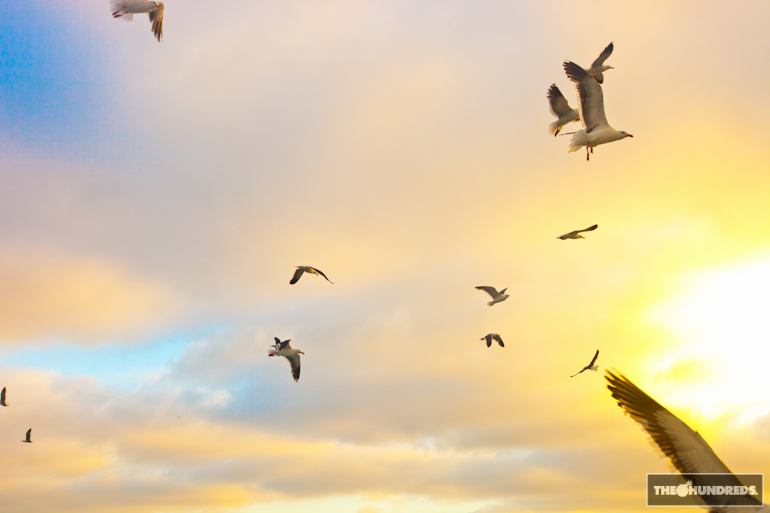 by bobbyhundreds