Concert photography has been an interest of mine since as long as I've sucked at playing musical instruments. Whether shooting independent punk bands in makeshift venues or headlining rappers in coliseums, shooting at shows is a special breed of photography. It's more of a sport, like hunting, than everyday blog photos or studio portraits. With many live shows, media only have the first 3 songs to get their photos. Get in and get out. In that timeframe, which can last anywhere from 30 seconds to 10 minutes, you have to calibrate your lighting, speed, and lens. All while jostling against other photographers in the barricaded pit (if there even is one) and focusing in pitch dark. Then you jockey for the right angles, pray for the lead musicians to perform dynamically to the camera, and you hope all these variables line up in your favor for that one special photograph.
This Coachella, I was fortunate enough to shoot MGMT, The Raveonettes, The XX, The Specials, La Roux, Gil Scott Heron, and Die Antwoord.But headliner MUSE was perhaps one of the most dramatic performances to capture. Frontman Matt Bellamy has true stage presence that channels rock royalty.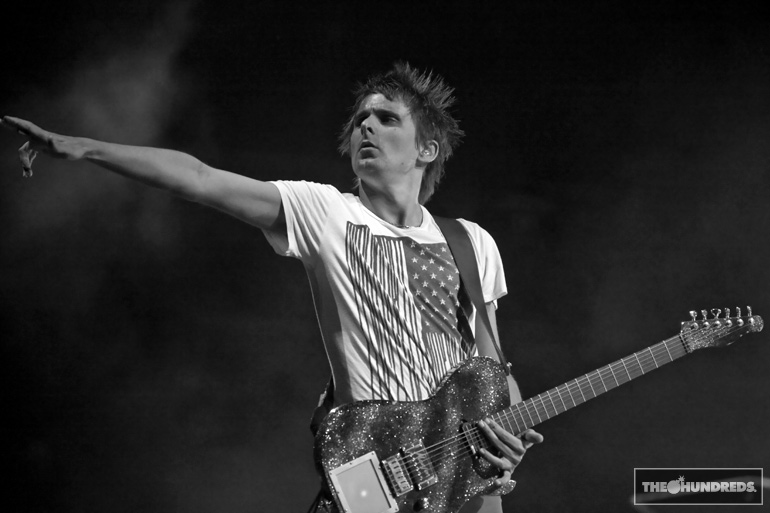 Paramore is a vastly popular pop-rock band, fronted by a dynamic firecracker vocalist, Hayley Williams: one of those small girl, big voice types. I had many favorite shots from shooting the band's live show in Orange County, but this frozen moment in time reflects a pause of solitude. She looks like a spindly fox bounding through a winter wonderland, as if all is quiet and motionless, although in reality the entire world is pulsating with Hayley's every movement.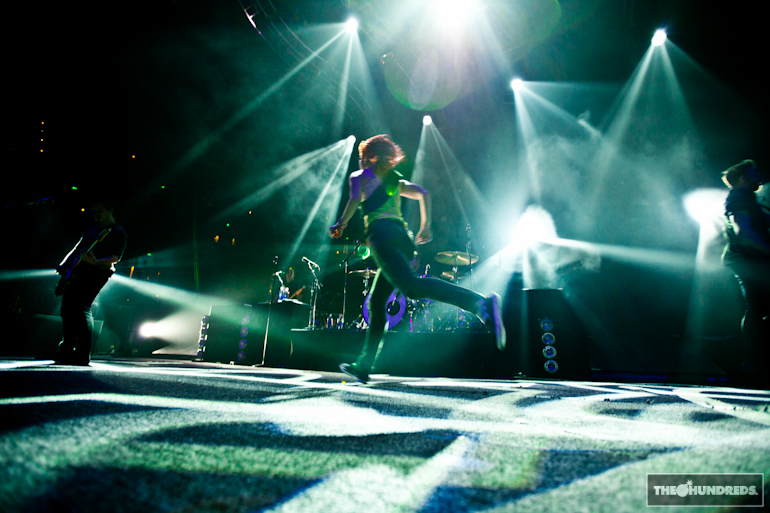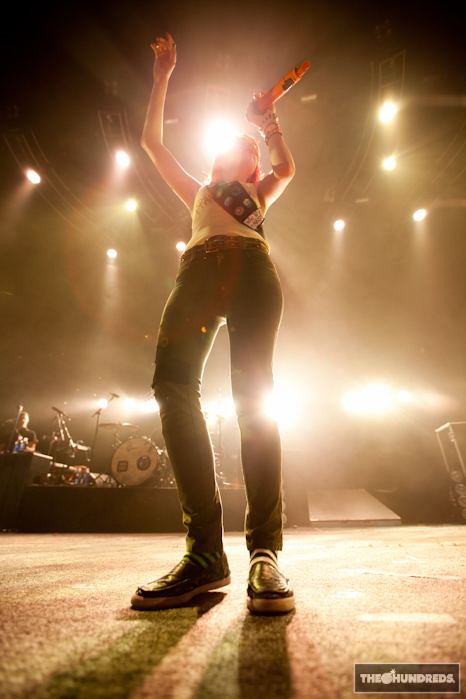 Cro-Mags at Chain Reaction was a fun night, and a personal call to yesteryear. Hardcore shows are hands-down the best concerts to shoot at, especially if you use a slow shutter and a flash. There is so much energy in these shows, the pit, the finger-pointing, stage-diving, chanting… it's all angst, sweat, and bruises. Music is about passion, and you can just read the intensity on everyone's faces.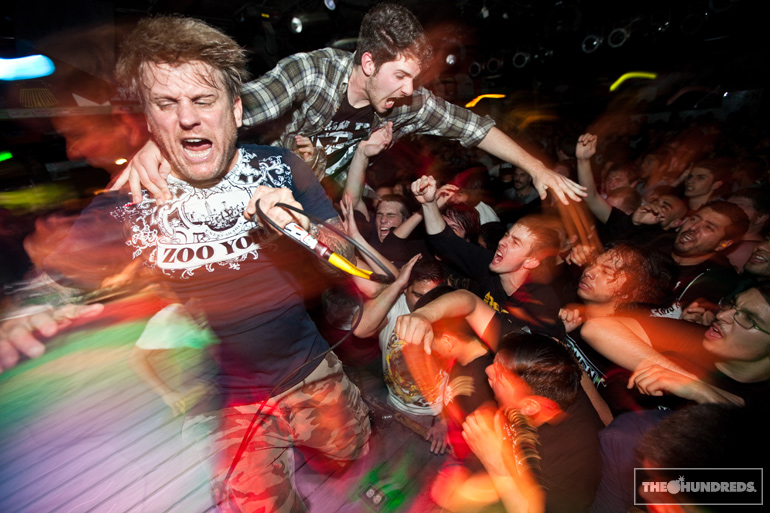 I just posted this one, from the Steel Panther show at Key Club in Hollywood. I like how classic and clean the black-and-white developed, although the content is unabashed metal, big hair and scandalous groupies.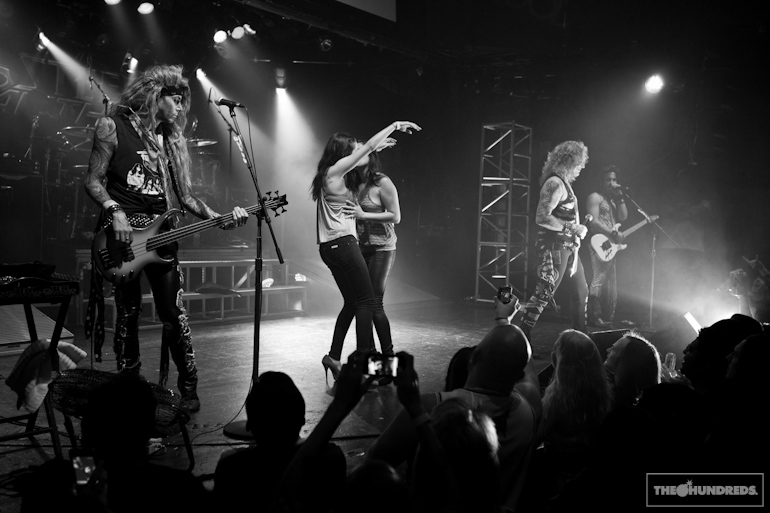 Out across from the MOCA on a trip to New York, the Petrojvic Blasting Co. were putting in time.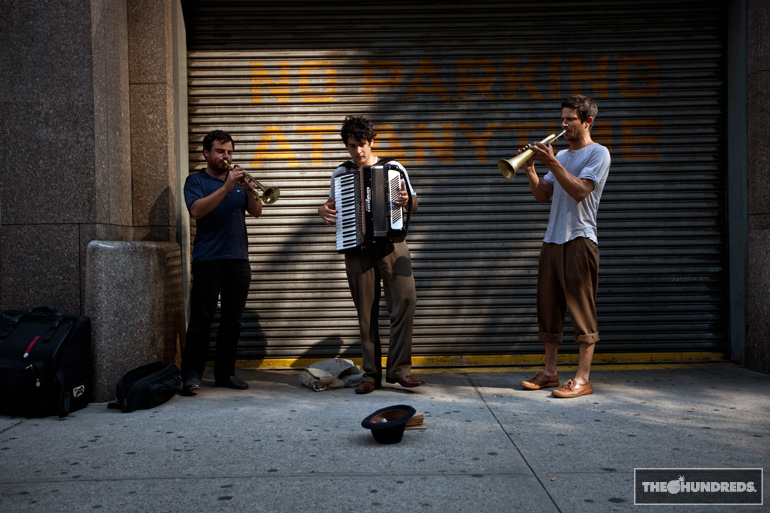 Jimmy Eat World also in New York City. Jim's just exploding like a supernova.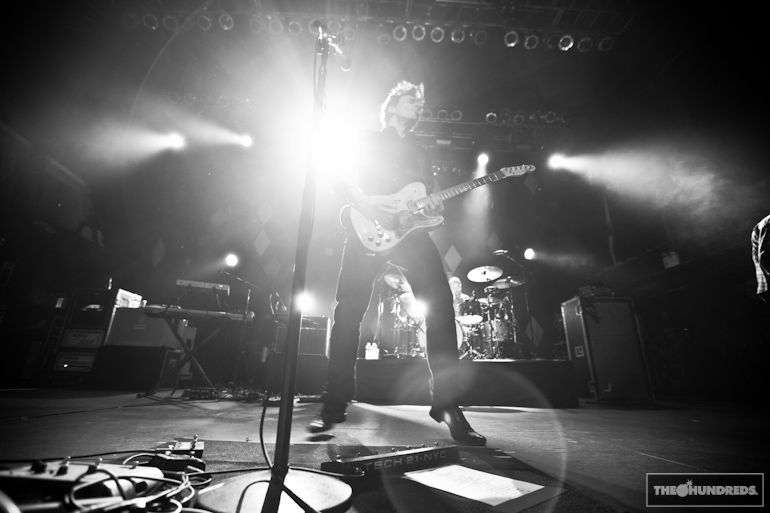 Ben and I had the opportunity to witness The XX up close and personal in New York. I was actually sitting TOO close to the band, and didn't have my wide angle lens on me to frame them succinctly. It made for an interesting dilemma though, finding space for them in the same frame, and the end result worked out perfectly. Capturing the dark, brooding undertones of a rapidly escalating new sound.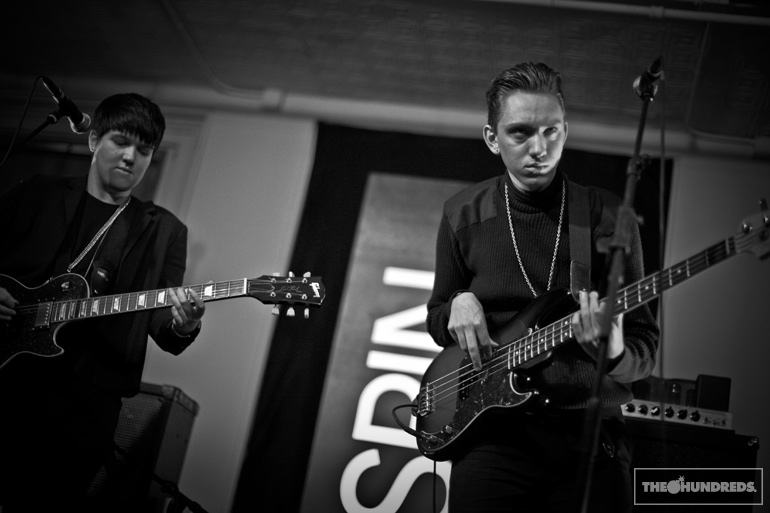 Sleigh Bells is easily one of my favorite bands/albums of the year, and a lot of it has to do with their stage presence. Out of any other music act in 2010, this was my favorite concert to document, if not for the challenge: No barricade set up for media, meant I had to muscle my way sidestage. And then the fact that the entire show was in absolute dark, only interspersed with a stuttering strobe light that synced with the music.
Basically, every shot you see from that concert had to be planned meticulously. Because they were performing in a black abyss, I had to guess where they'd be with every shot, and as soon as the light flickered on their silhouette, I'd have to squeeze the trigger.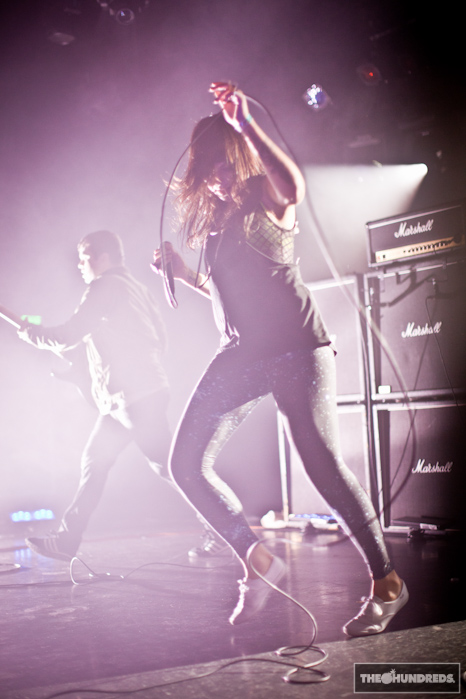 The colors that run through this shot of Best Coast couldn't be more rich with the band's tone and emotion.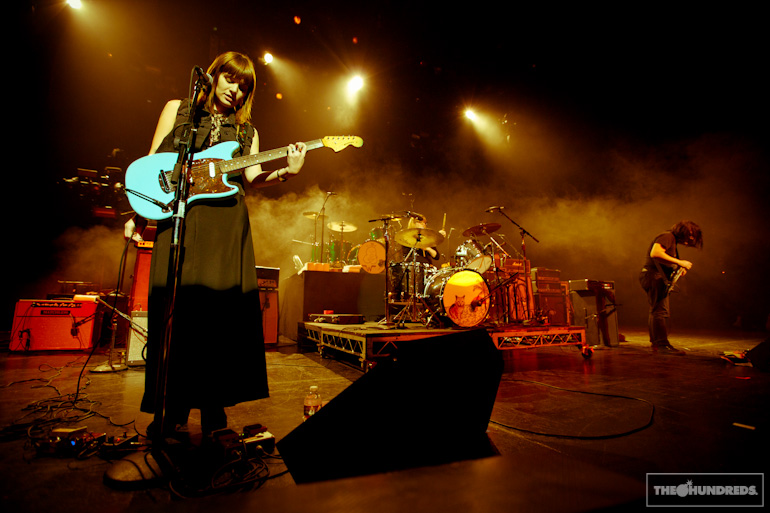 And Weezer. Rivers Cuomo actually plots his index finger on my camera lens, while belting through radio singles to tens of thousands of people in the stands. I didn't know what else to do, really, but just keep shooting.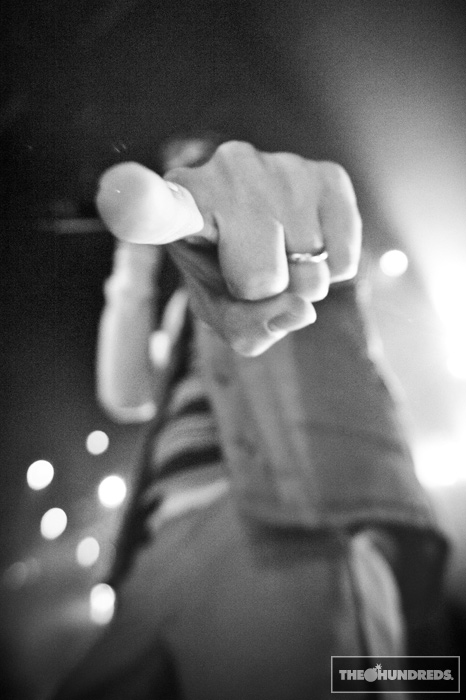 by bobbyhundreds