Things are aflame at Known Gallery on Fairfax as artist Ruslan Karablin (SSUR) is putting the finishing touches on his week-long show, The Evil that Men Do (opening tonight).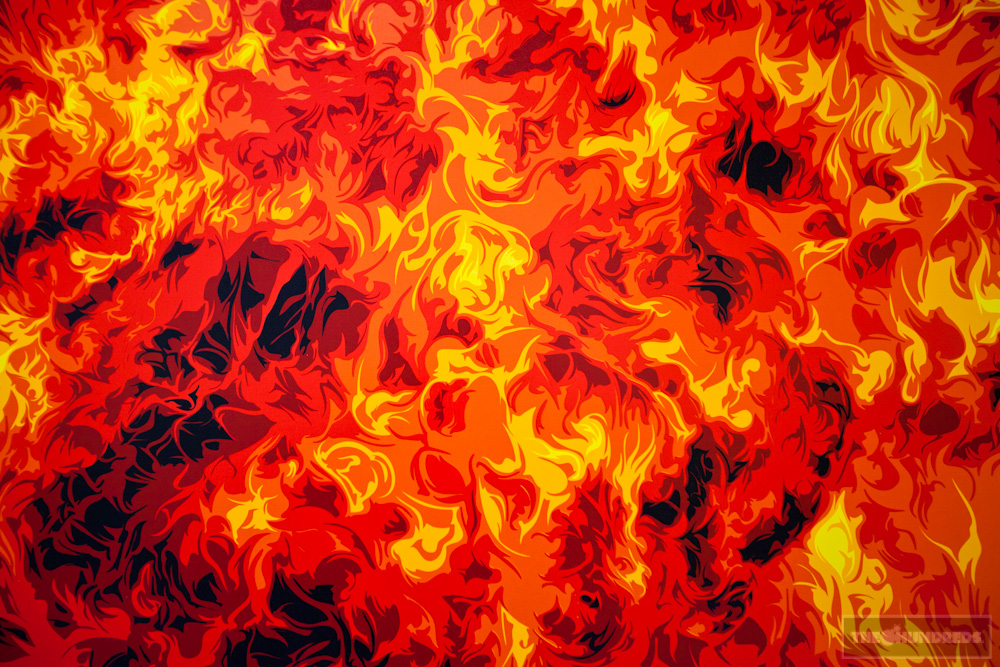 A cornerstone of past and present Streetwear and street culture, the New York native, Russian artist has been etching away at this exhibition for the past few months. "The Evil that Men Do" documents exactly that, the everyday acts between humankind that are depraved and morally bankrupt, yet often go unnoticed.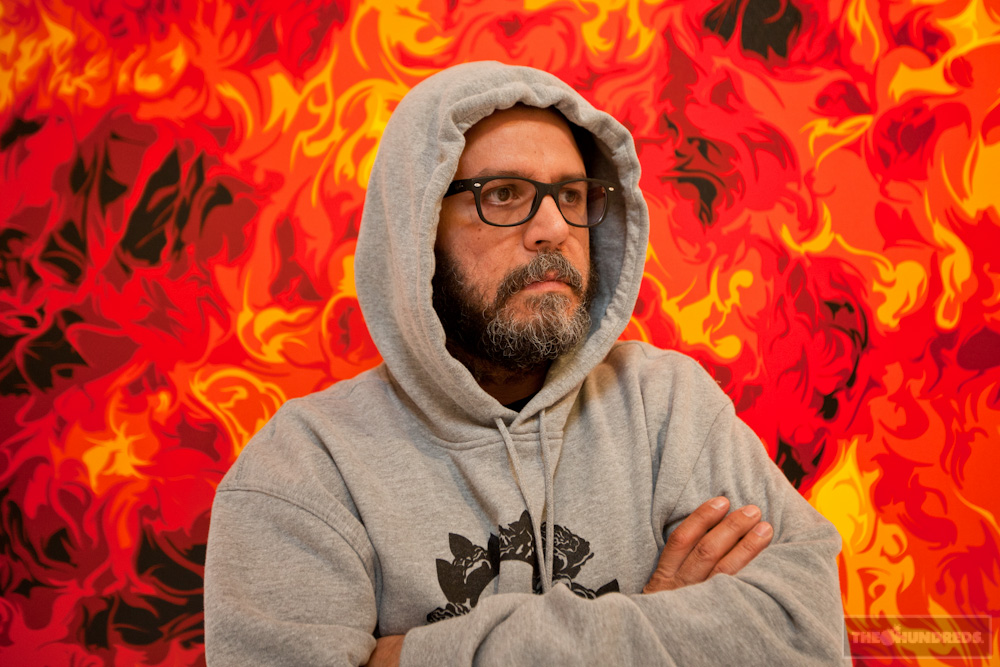 Many of the acrylic paintings are pulled from current events, such as Latin American drug cartel murders and the tragedy of war-torn Middle East, often involving youth.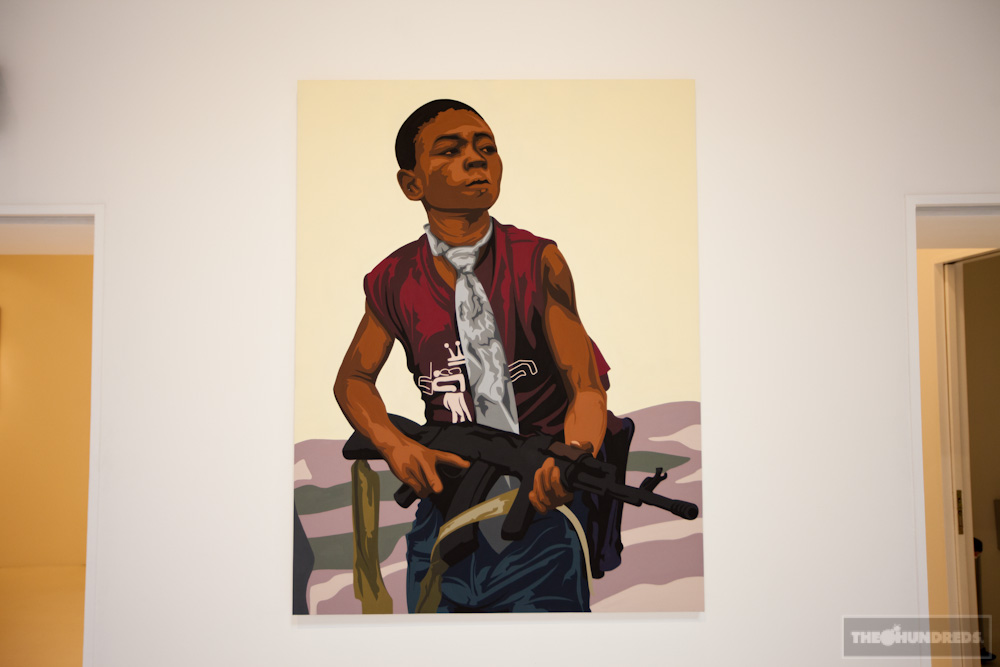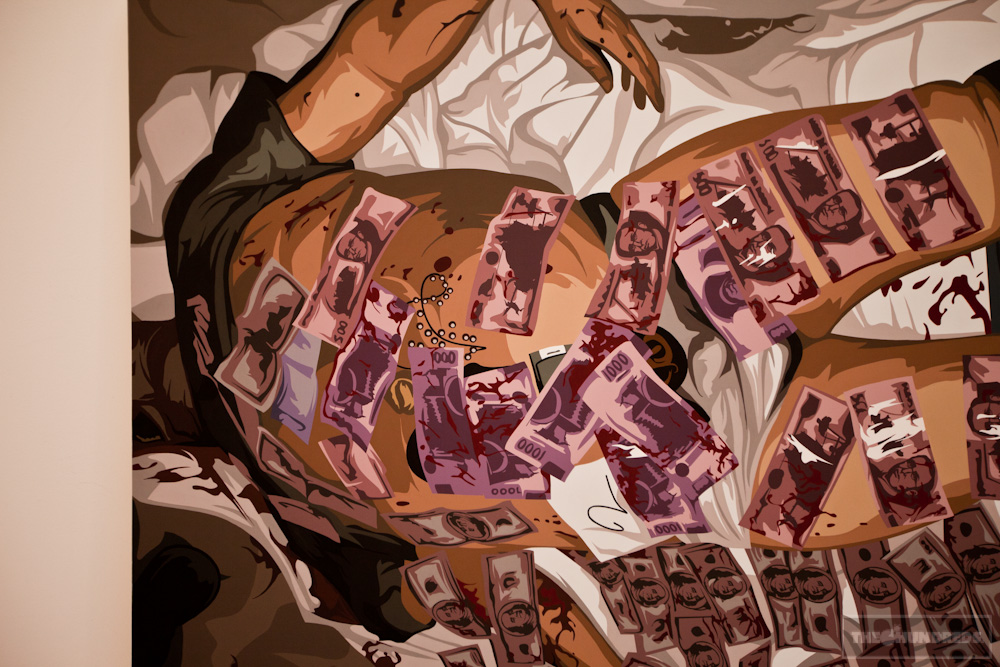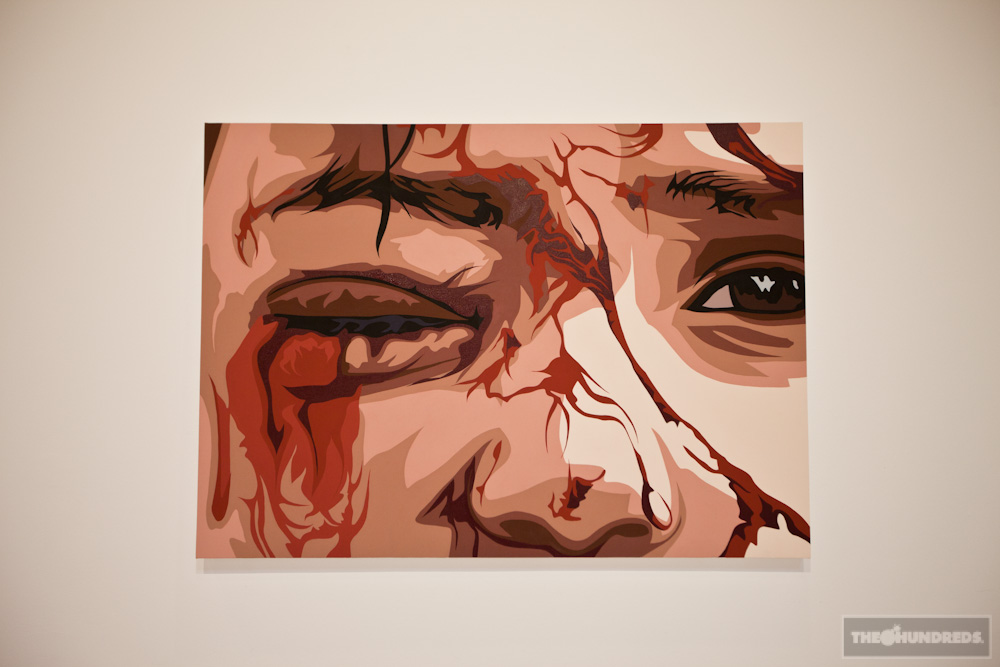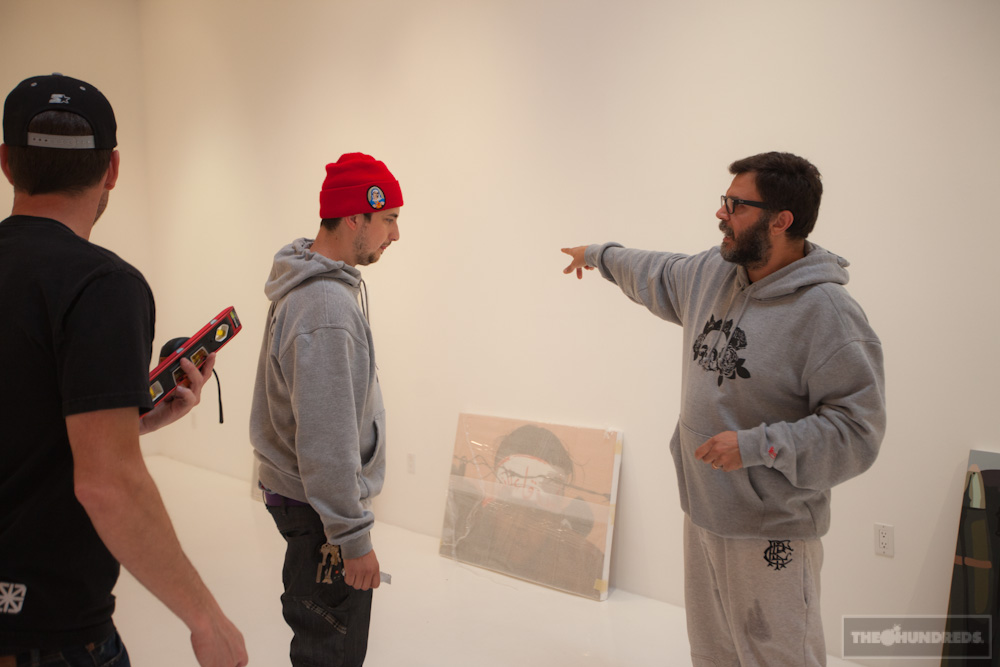 The front of the gallery is dedicated to some of the SSUR brand's greatest graphic hits, stretched vintage t-shirts around frames. Streetwear fans should recognize and drool over most of these: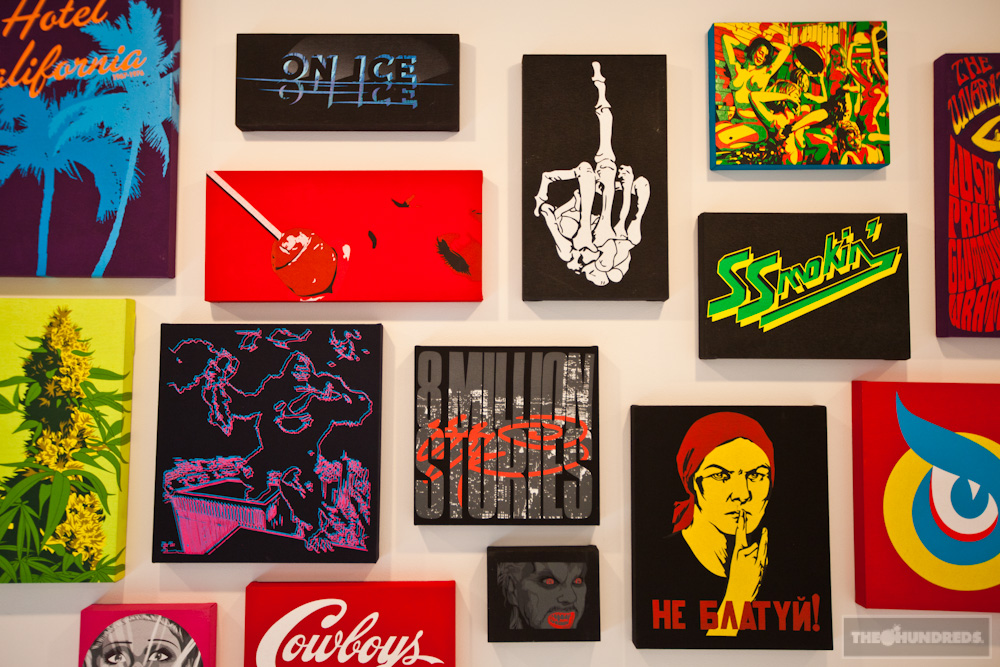 The content is grim, but I really like the use of tone and color combination in the paintings.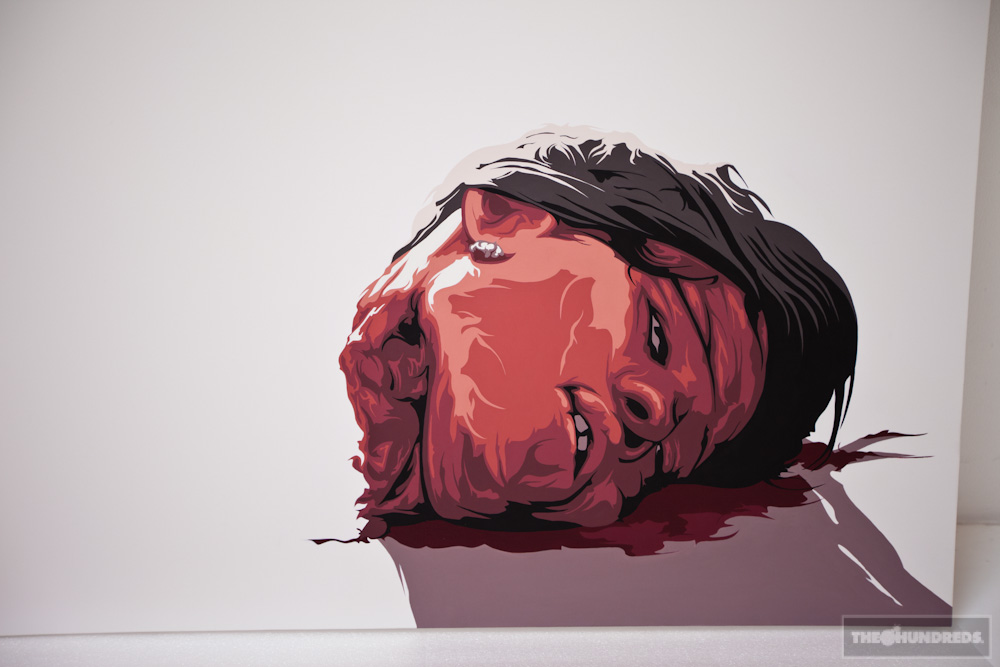 Obviously the centerpiece of the show are these; they're giant silkscreen prints, and I told Russ how awesome it'd be to see this used as a pattern across apparel. Fire camo? Let's all convince SSUR to make this happen!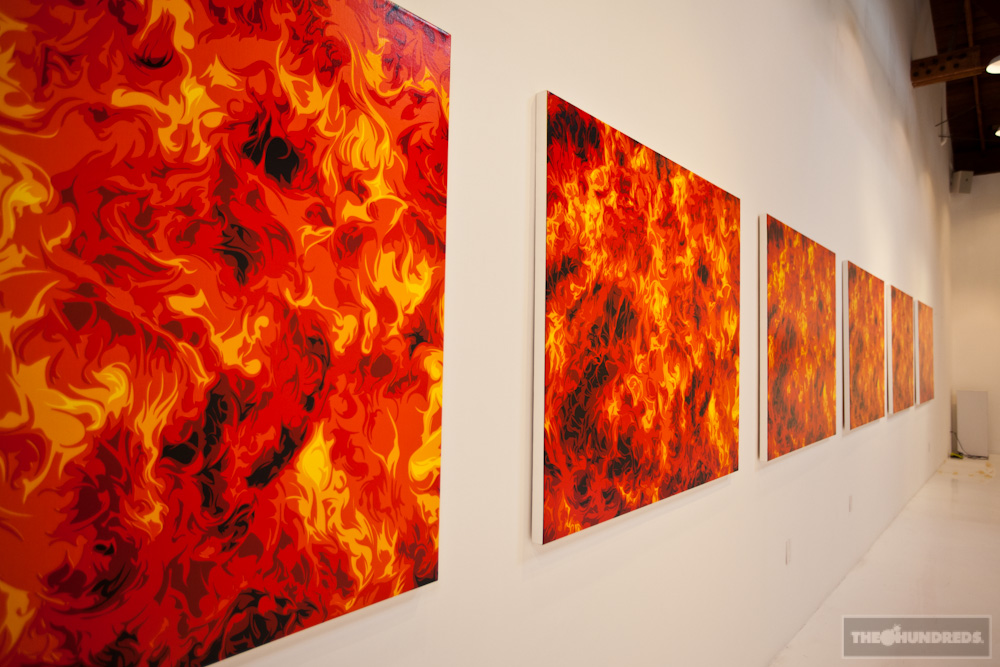 And the back room is the "Hollywood" side of the show, cinematic excerpts of more darkness and evil between men, immortalized in giclees.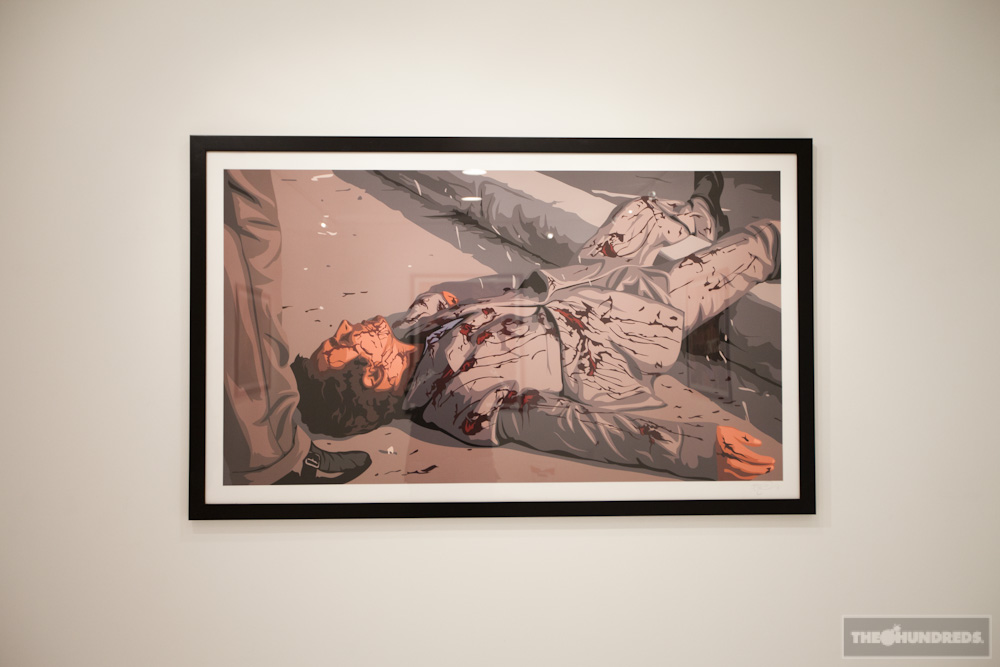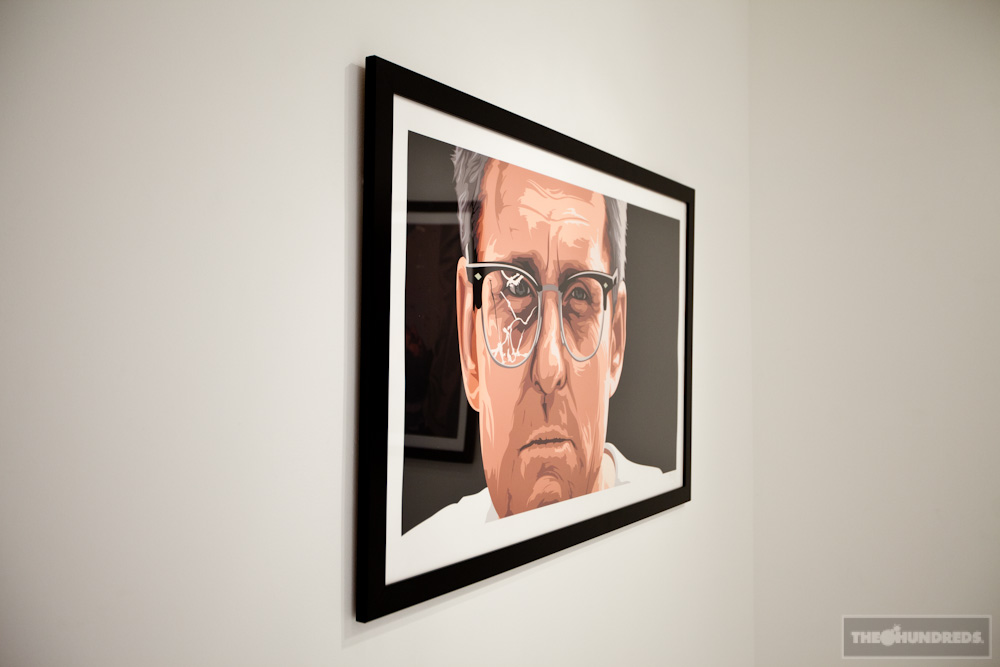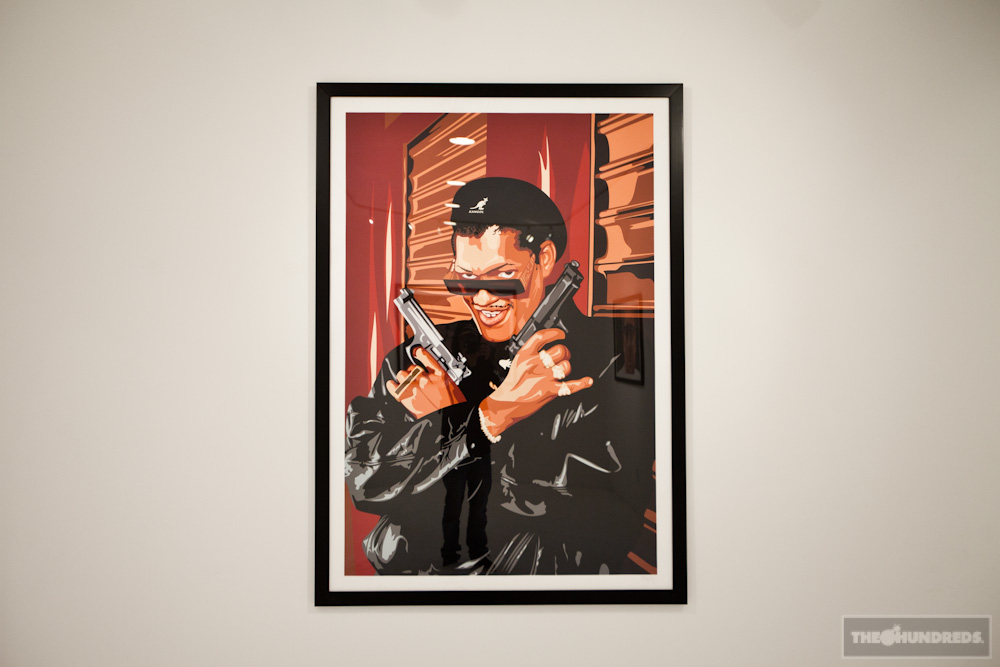 So the opening is tonight, and the show runs for 1 week exactly. Be sure to check out this rare performance. You can't understand or appreciate street culture without absorbing SSUR's influence. As he starts concentrating more heavily on his gallery art, I think we're all witnessing the next chapter in the Ruslan Karablin saga…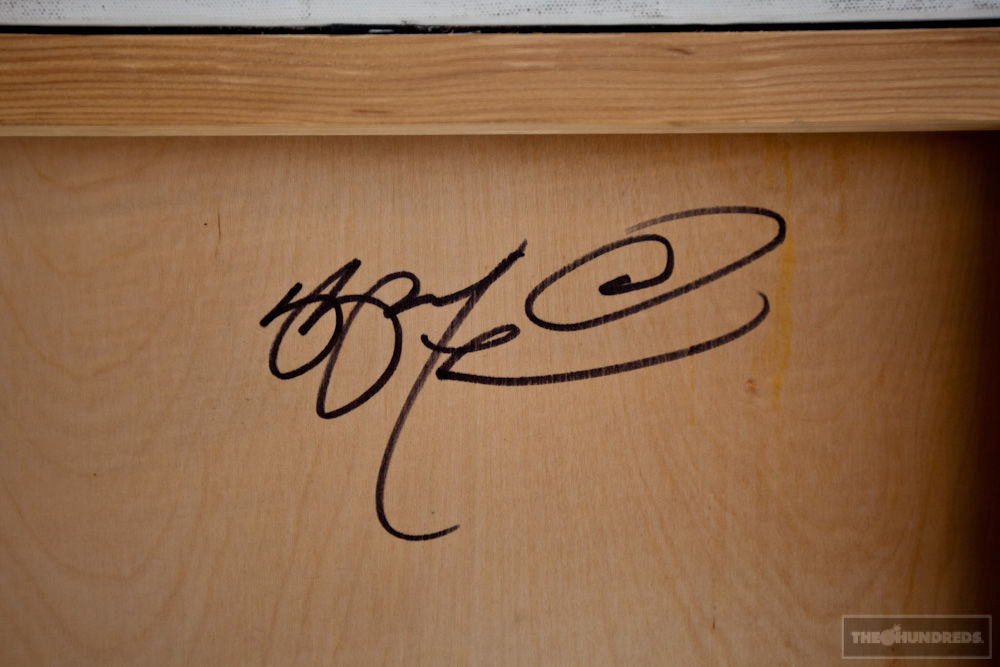 by bobbyhundreds