Customization has always played a role in shaping a personalized and unique shopping experience.  Everyone always wants to feel special, that what they're buying or wearing is different from the rest. So, how much more limited can a purchase be than if it's made just for you?  Vans understood this with their first shop in 1966, offering fully customizable sneakers on opening day because they didn't have any inventory.  The exclamation mark on a Goyard luggage piece is the owner's monogrammed initials, making it a 1 of 1.  And you've probably checked into Nike iD before.
My favorite customizable product is made by someone you wouldn't guess: Hawaiian Island Creations.  The decades-old, Oahu-rooted surf brand has retail locations around the island (and Maui) where you can buy their graphic T-shirts, boardshorts, and surfboards.  Nothing too out of the ordinary for a locals surf shop.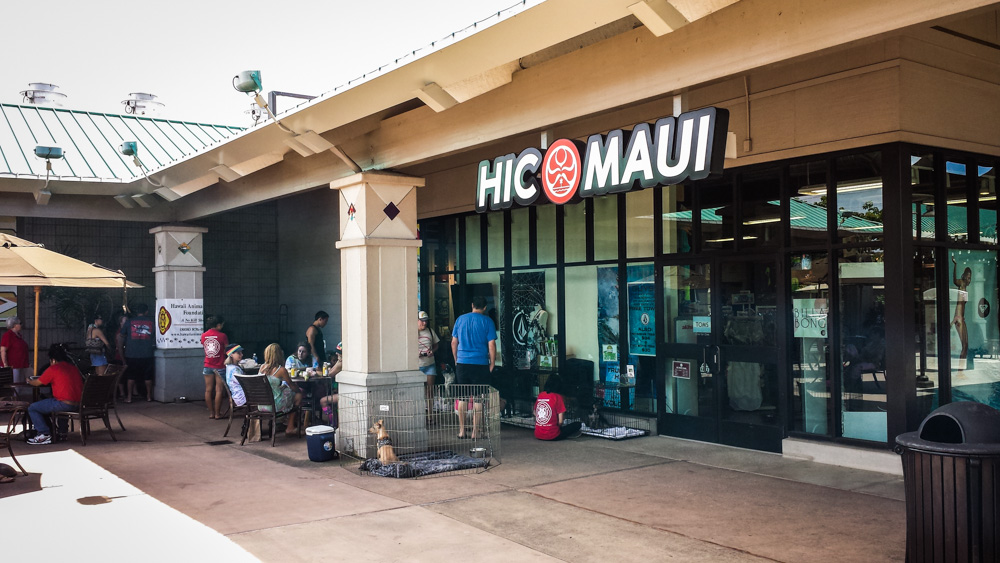 But what makes HIC really interesting – and cool – are their sandals.
Yes. Sandals. Flip-flops. Zoris.
For decades now, I've been chasing after HIC's customizable flip-flops.  Their newest shop on Maui provides the full sandalmaking experience.  Pick a pair of bottoms according to your size (in CM, not traditional shoe sizes…)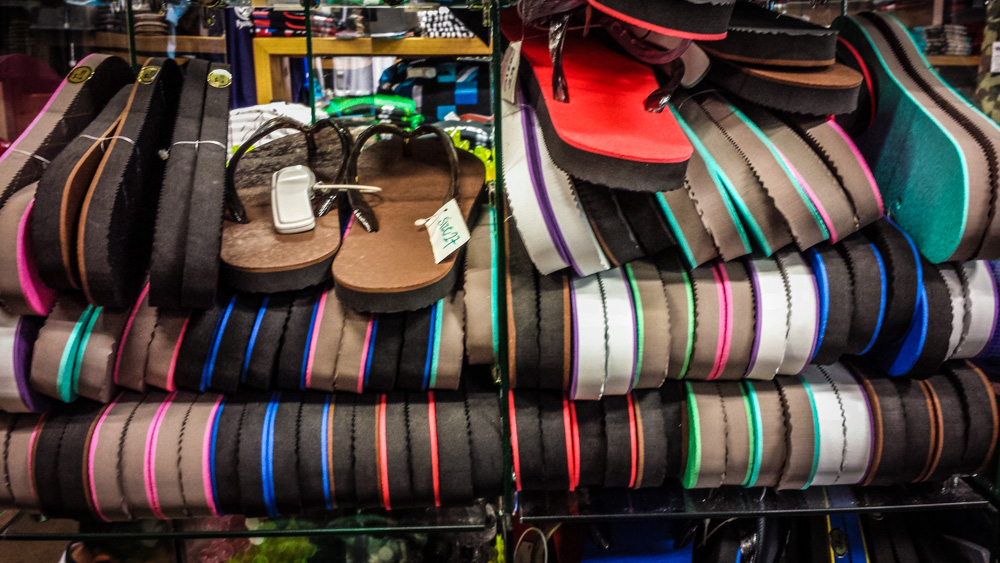 and then pick 2 different, colored straps.  Obvs, you wanna charge the wacko colorways.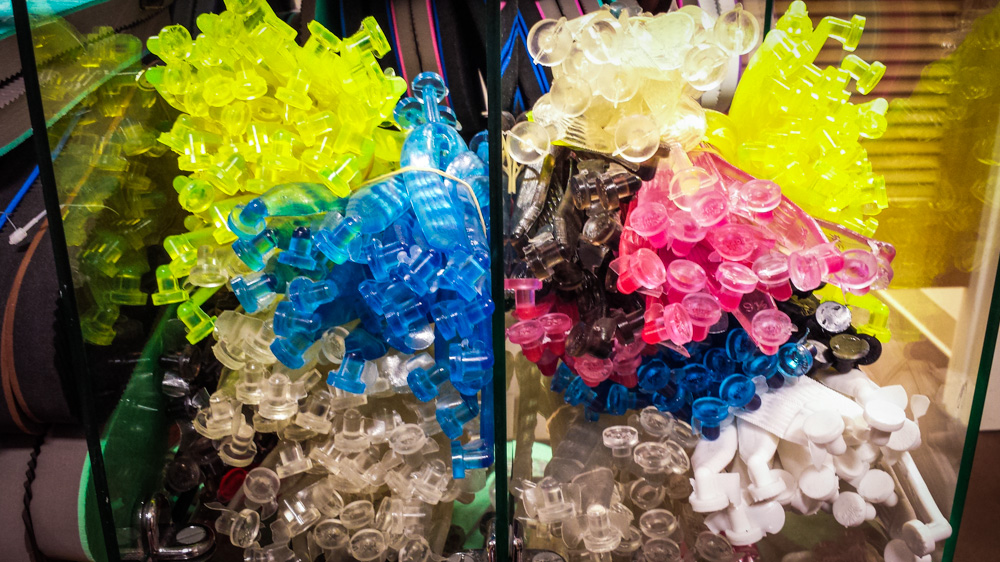 The clerks use this rudimentary, caveman tool to piece the flip-flops together.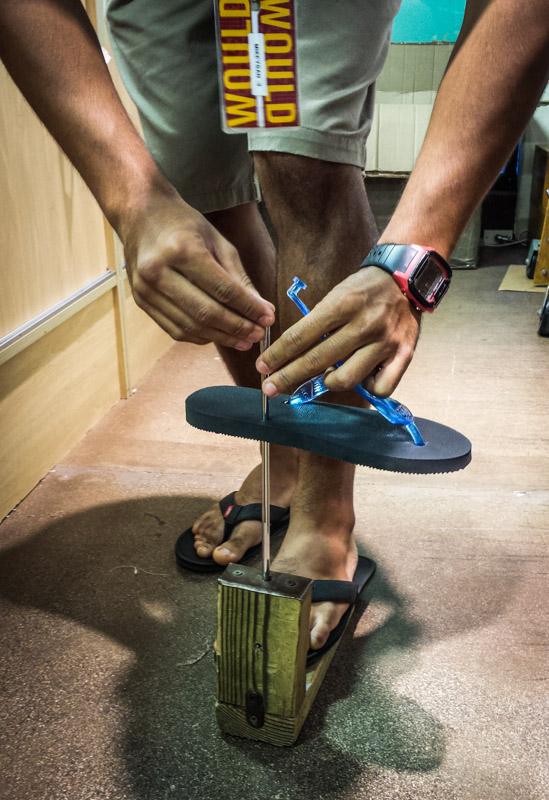 And then you get to leave with something like this. These are my infrareds.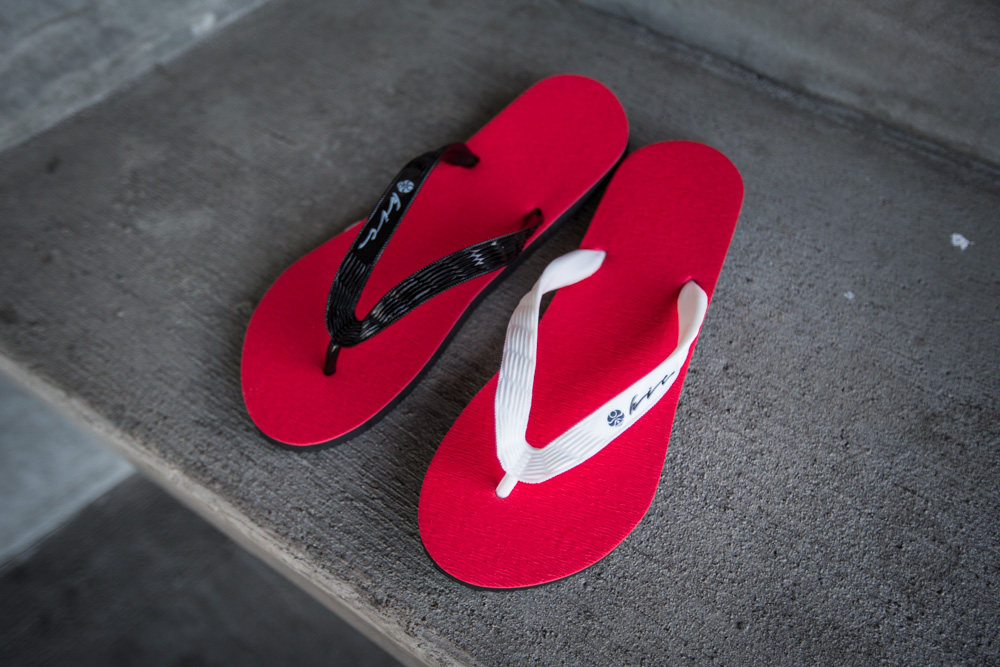 Again, people like to feel special.  There are billions of us on this planet, but we all think we're different – that we're one-of-a-kind. So when our product purchases reflect this statement – when our material possessions or fashion choices tell the world, "Hey, I'm special, because I got something that you can't get," that sense of elitism and peacocking can set you apart and heighten a brand's value.
People want what they can't have.  So if you give them the opportunity to seize it, they'll cherish it and boast of it forever.