Could this be the craziest hysteria that Fairfax has ever seen?
As Supreme LA winds up to release their collaborative Nike Foamposite this morning, we'll be bringing you continuing coverage throughout the day on what's shaping up to be the noisiest sneaker release of all time (Just check out what's going on over at Supreme's New York flagship).
Here was the scene from Fairfax last night, after the riot police had moved in and helicopters grazed overhead.  Seriously.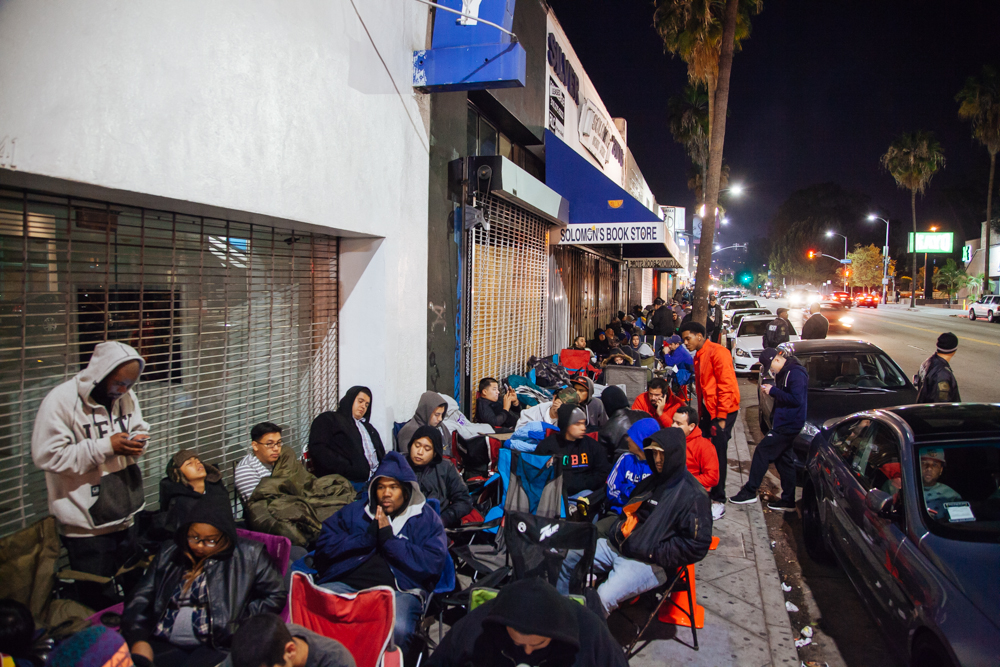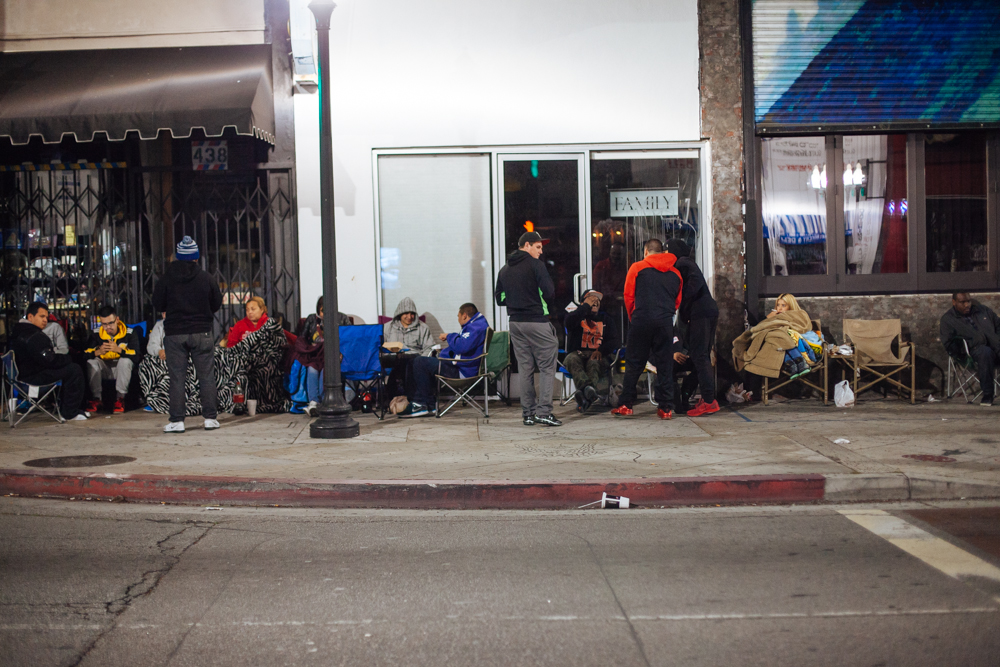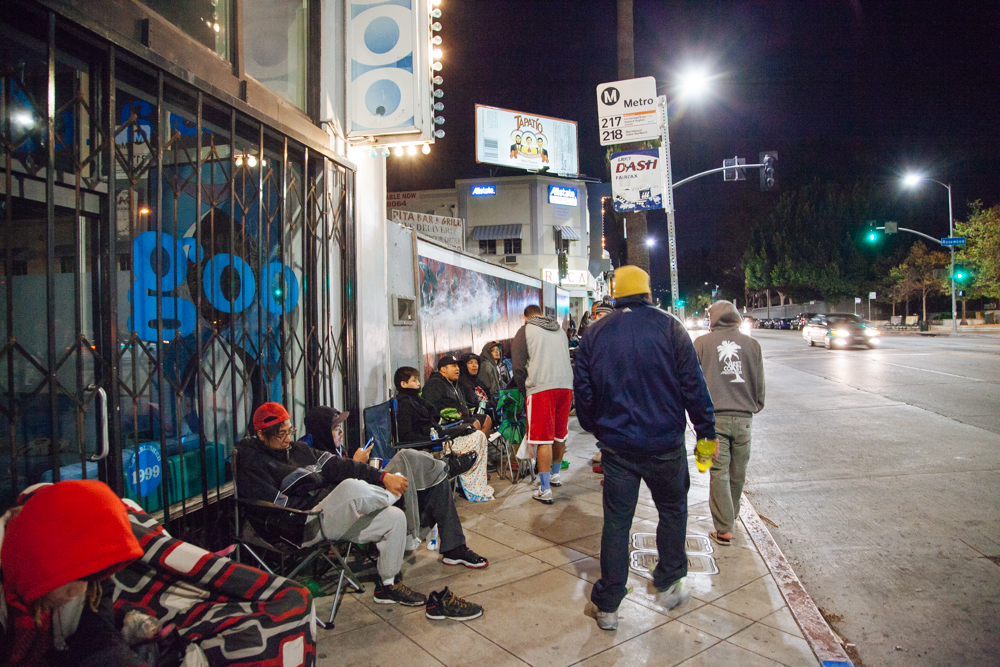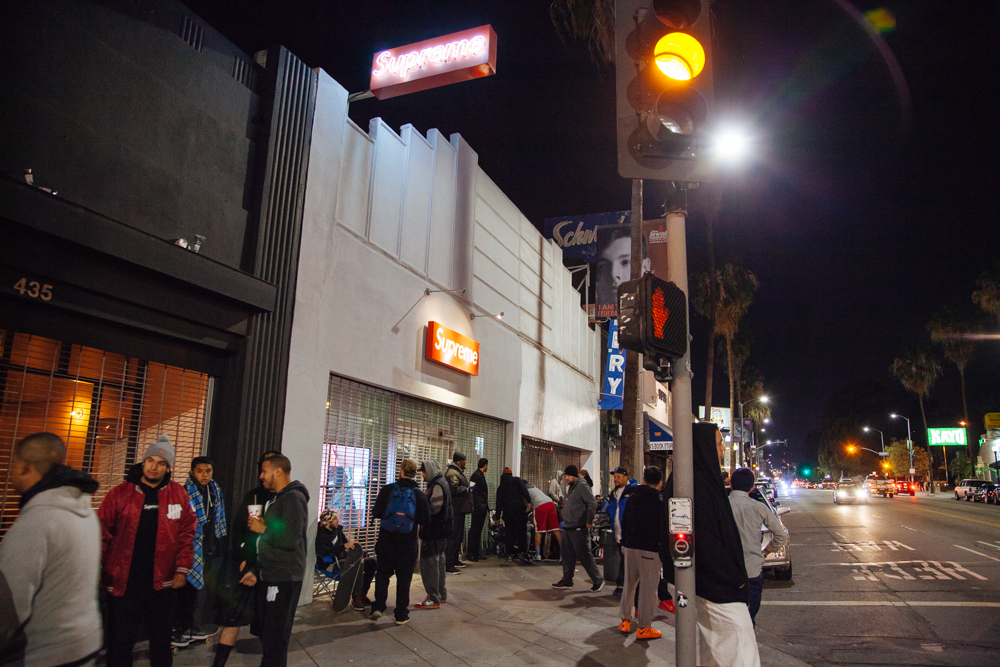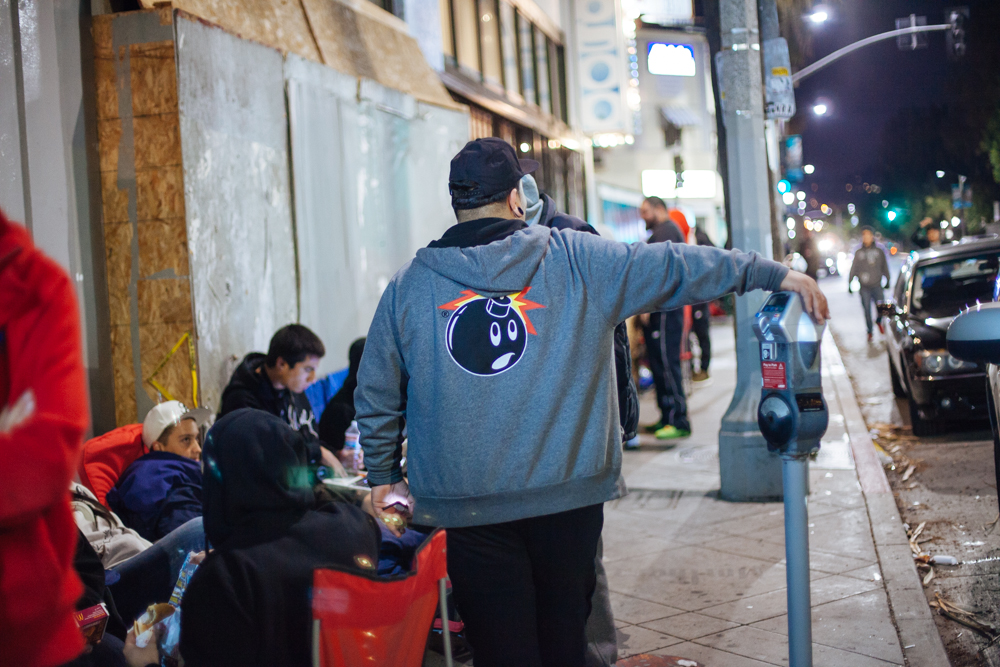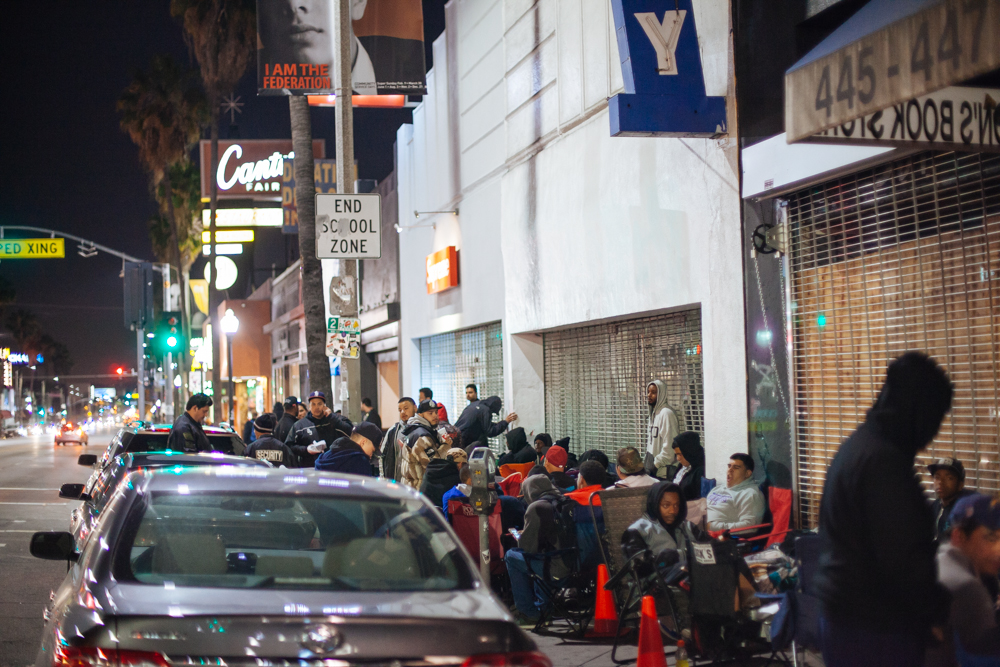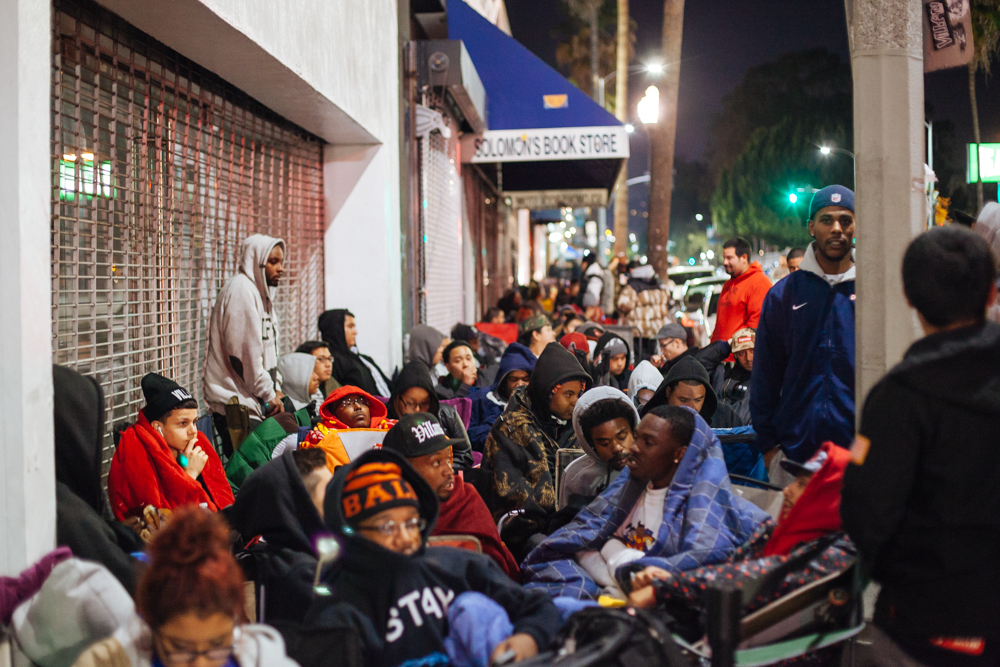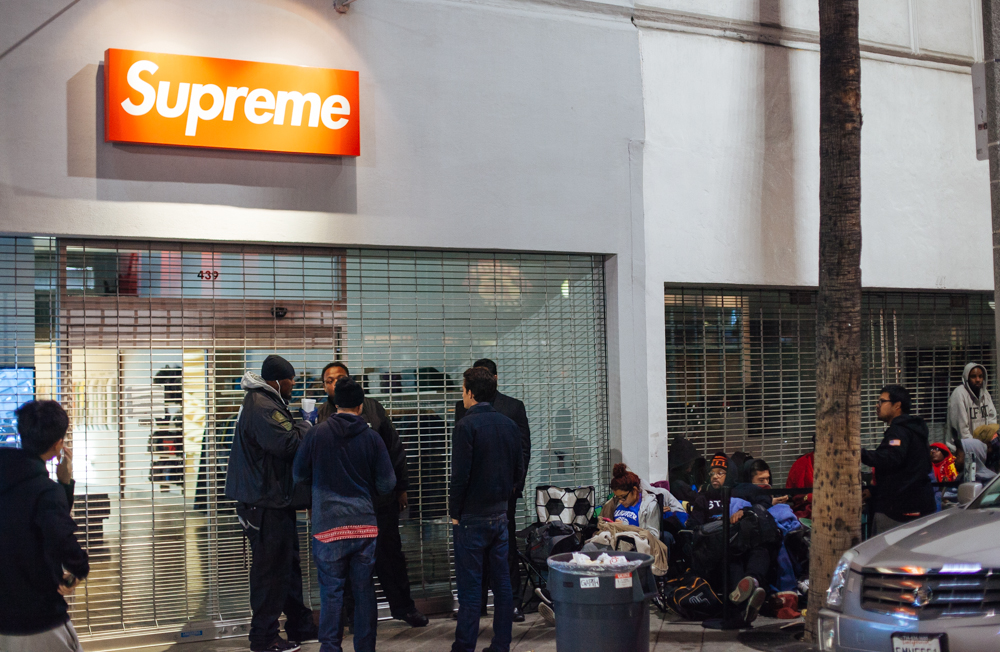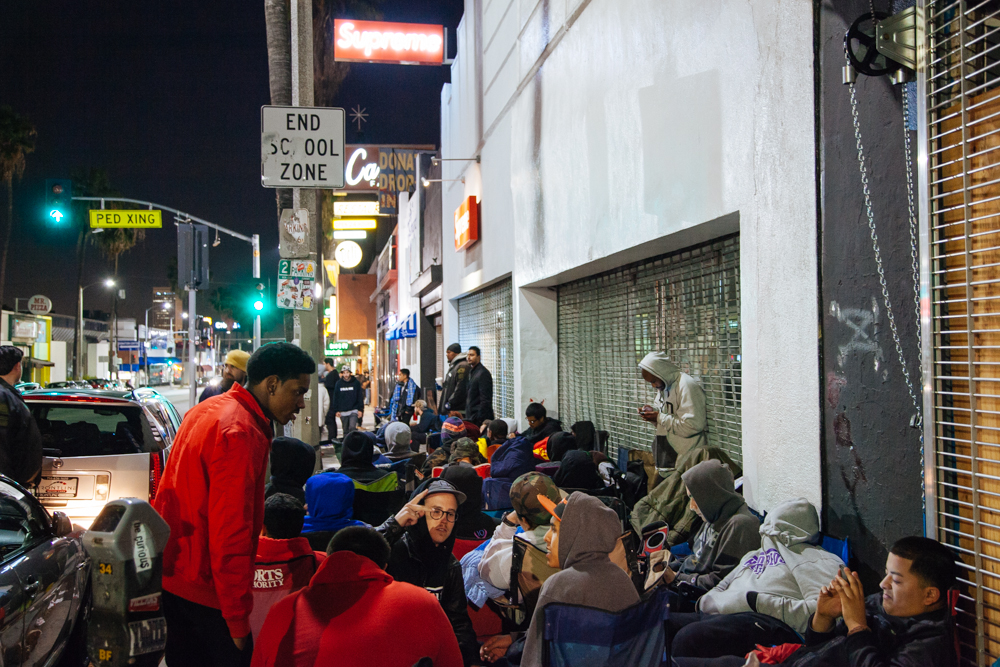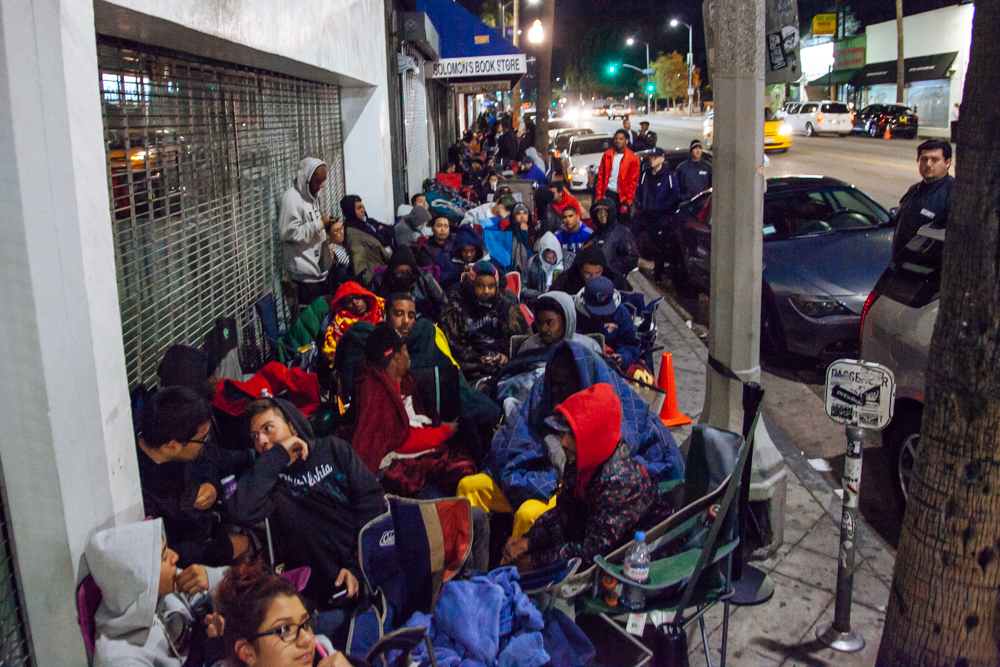 Pictures from today as they come in: