I was on Rosewood the other afternoon and caught Sauna and her friend in front of our shop, on the way to the Illegal Civilization premiere, if the visor didn't give it away already.  The tides are turning so fast on Fairfax these days – so many talented youth, such a strong and loyal community to support it.  No wonder why the world is watching our block.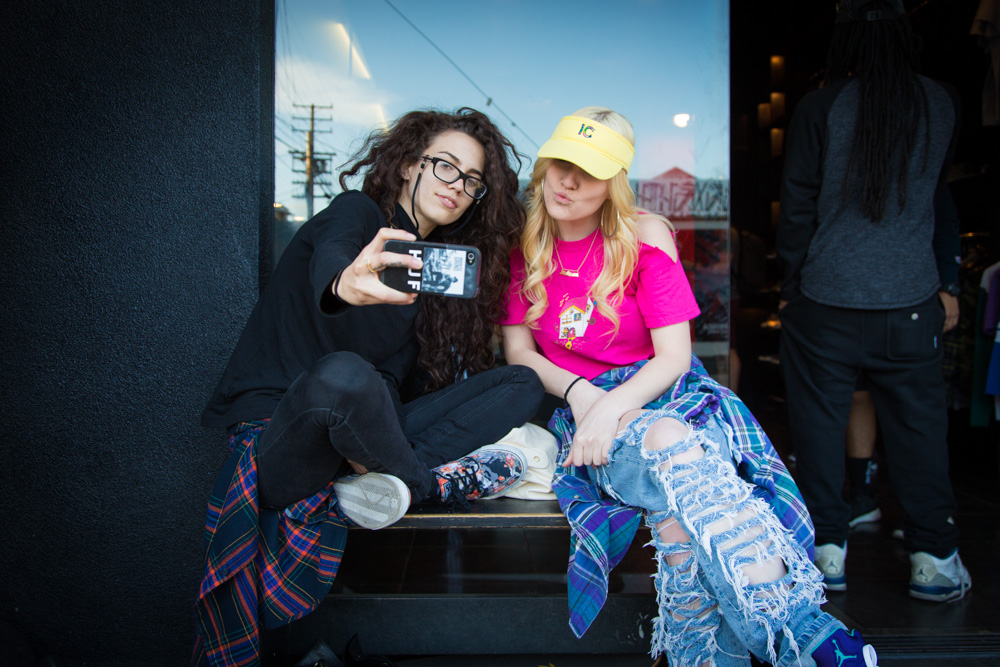 That's our dude 5ive, holding it down for The Hundreds Los Angeles ALWAYS.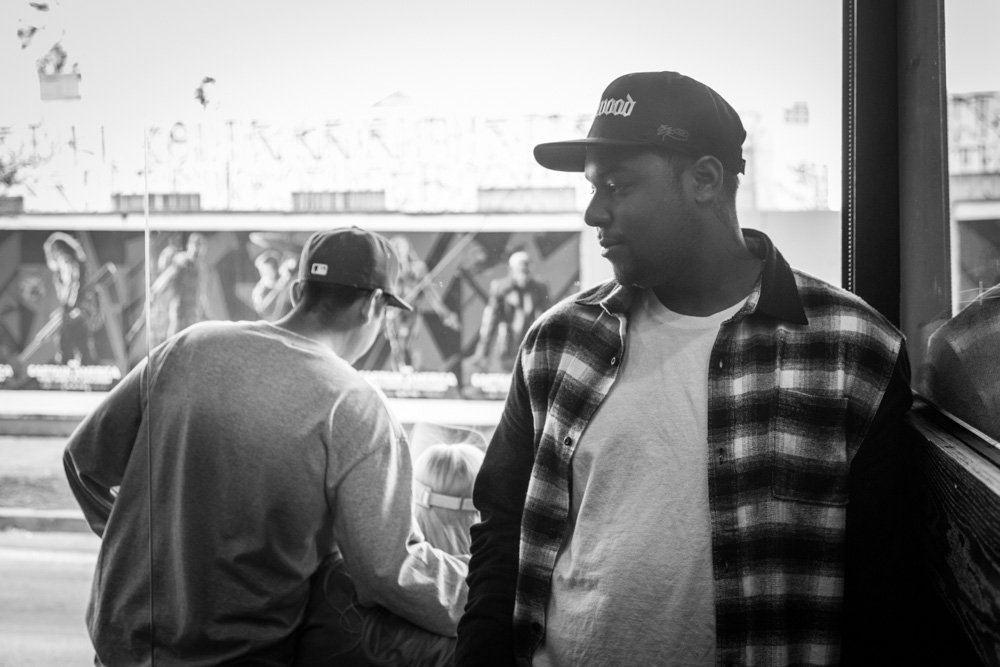 This afternoon, our contributor Mike stopped by The Hundreds Homebase, visiting from his native Oslo, Norway.  You're probably well familiar with Mike's work on The Hundreds under his moniker AKAM1K3.  According to Mike, our website originally inspired him to pick up a camera. Years later, he stands as one of street culture's preeminent shutterbugs.  His photography has taken him around the world and also laid the path for this collaborative book with Karpe Diem, the Grammy-winning Norweigan rap group.  DOTDID translates as "down time" and is a cross-section of the 23 other hours of a typical tour day when the band isn't performing, and Mike captured it all.
We also talked about hosting a Street Meet with Mike in the future, so heads up, Europe!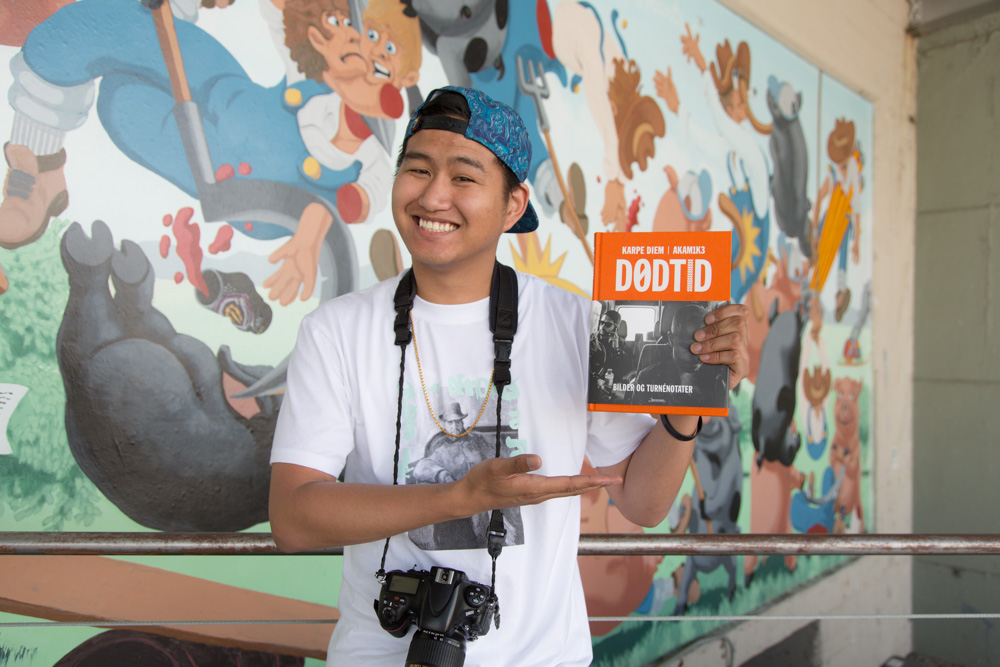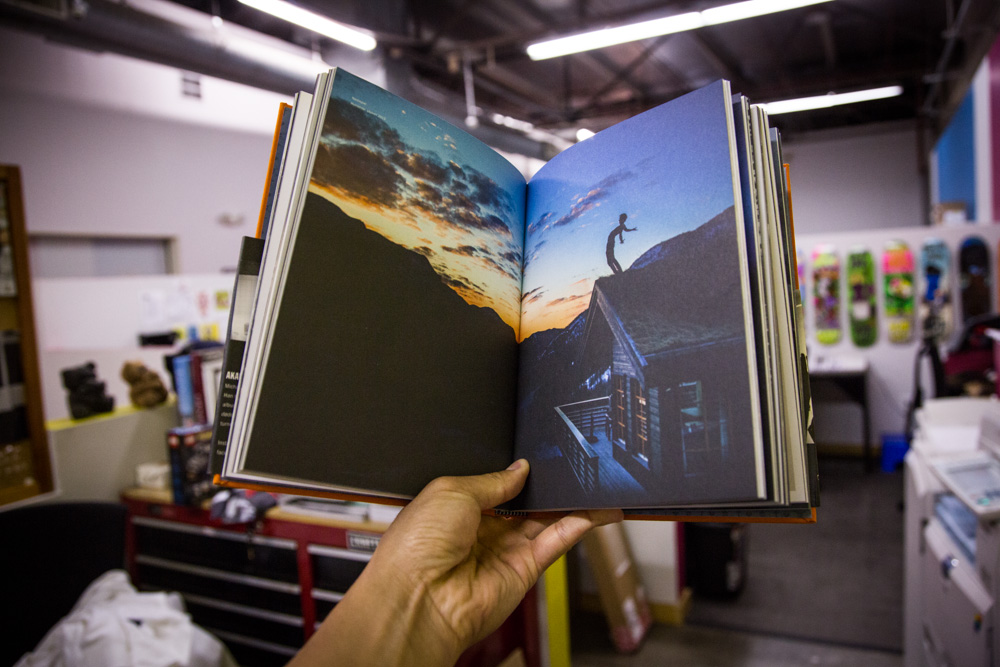 Next, Ben and I jetted over to Diamond's offices. In fact, this was our first time visiting the compound.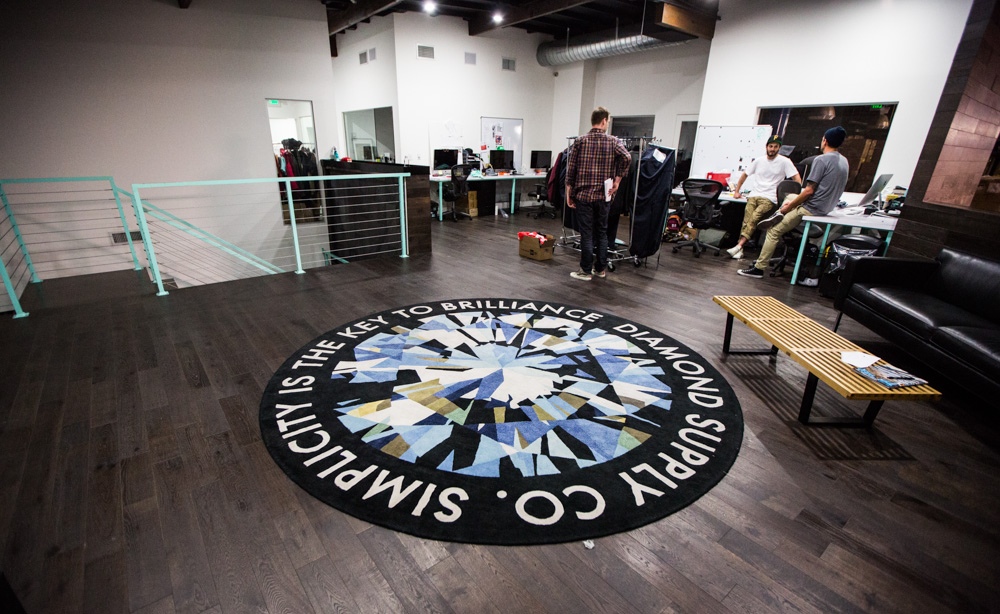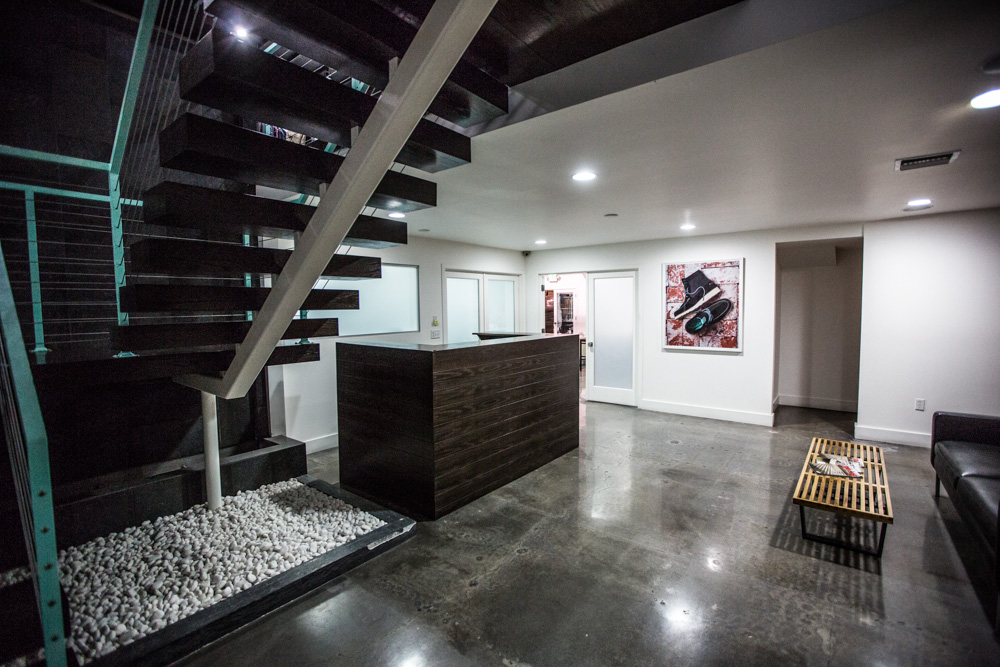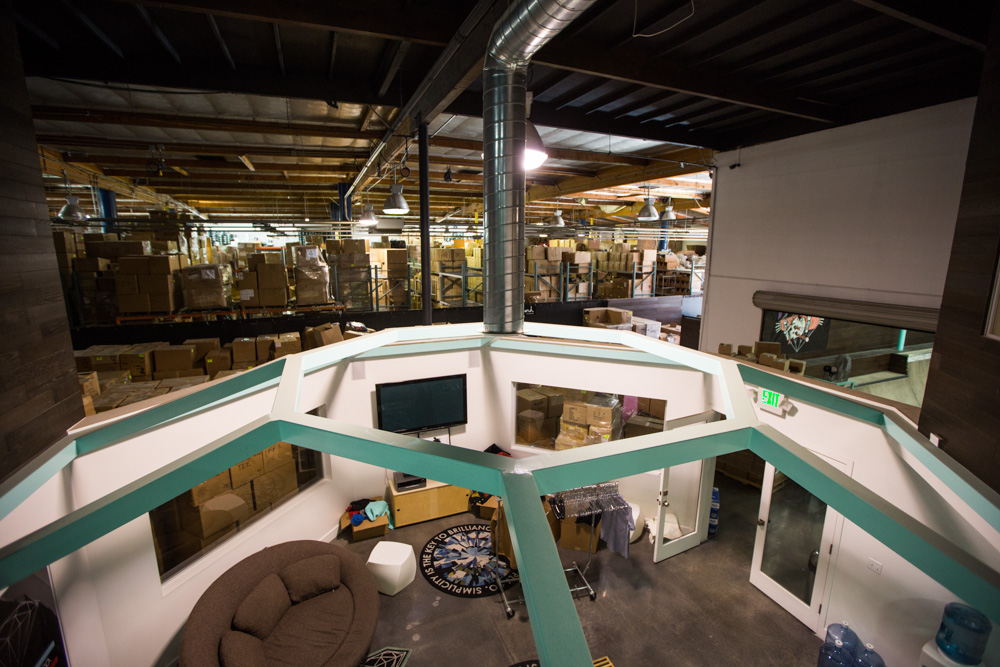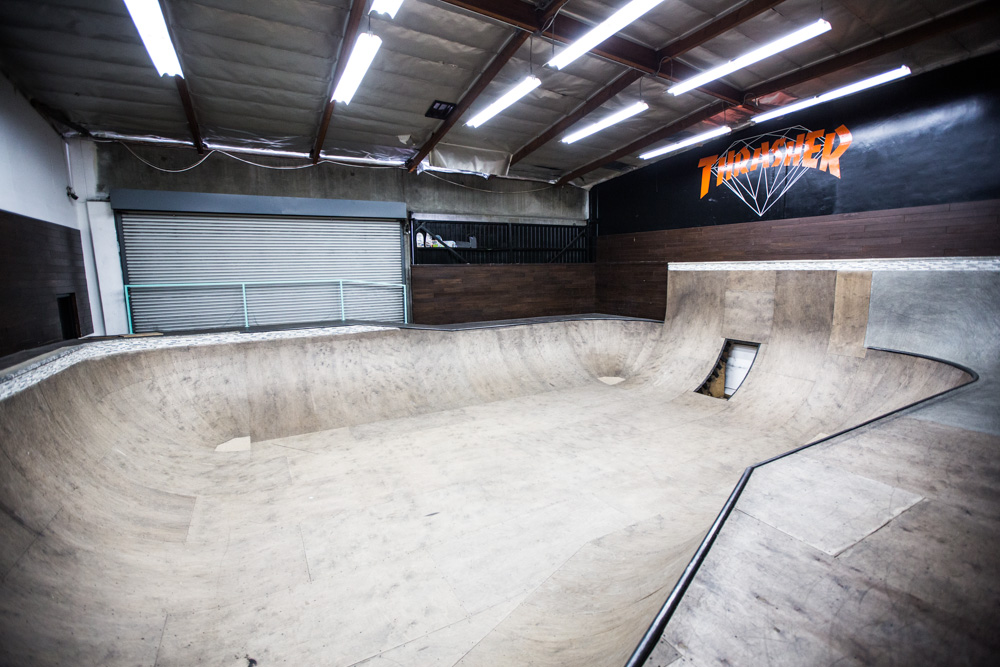 I mean – dude, this is Nick's personal bathroom. Diamond life.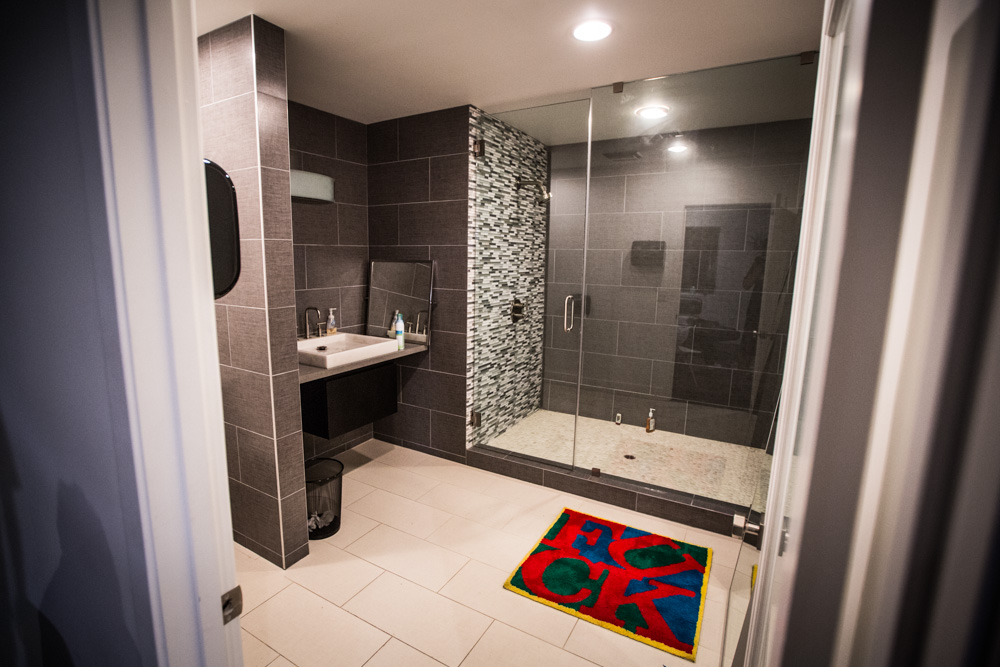 If you're following my Instagram, you already know.  We're here this afternoon – sitting with Jeron, Nick, and Shoes – to start formulating our next big collaboration together.  We've had a few partnerships in the past.  Our last project, Forever Summer, was a precursor to the all-over-print revival in our space, as well as the introduction of floral print and bucket hats.  That was 3 years ago that Nick and I sparked the idea on how to realize that collection.
We came in with a blank slate and left with smiles, hi-fives, and Sour Patch Kids' sugar all over our faces.  We've got something stellar in the works – wait for it…wait for it…..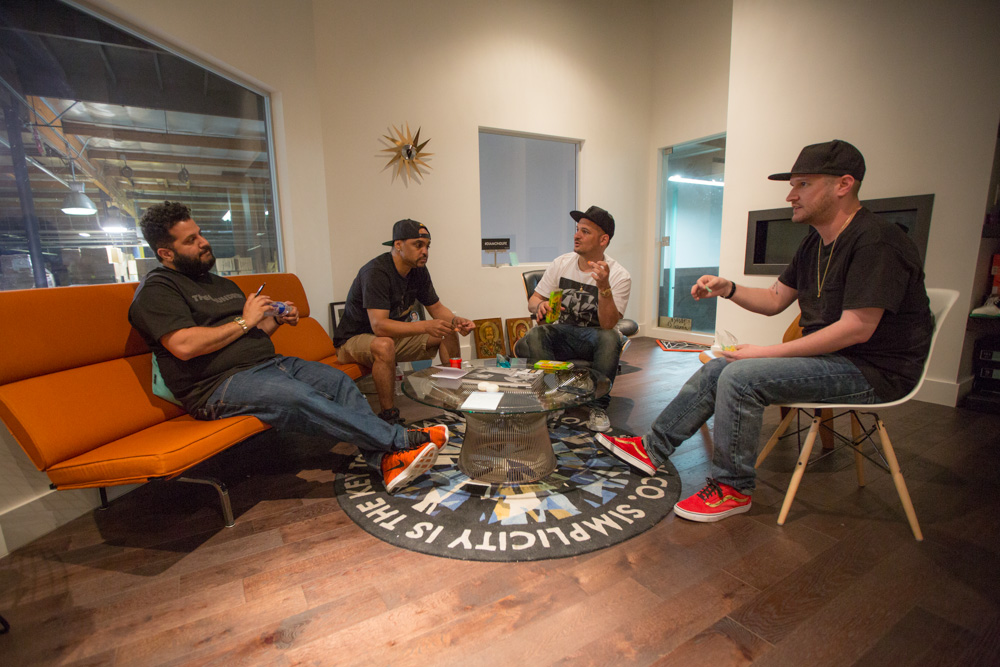 I repeat.  DIAMOND LIFE.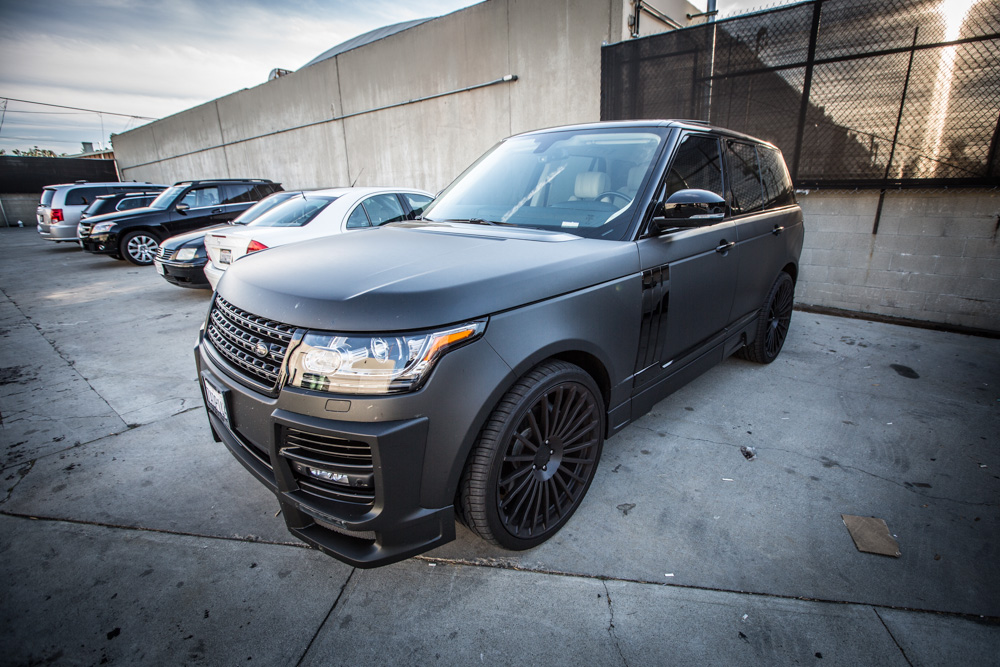 Then peeled on over to The Pancake Epidemic for a dinner edition.  Coachella's coming up this weekend so all the right people are in town.  Kevin Poon of CLOT, Jon Buscemi of BUSCEMI, and Bee Nguyen pow-wowing.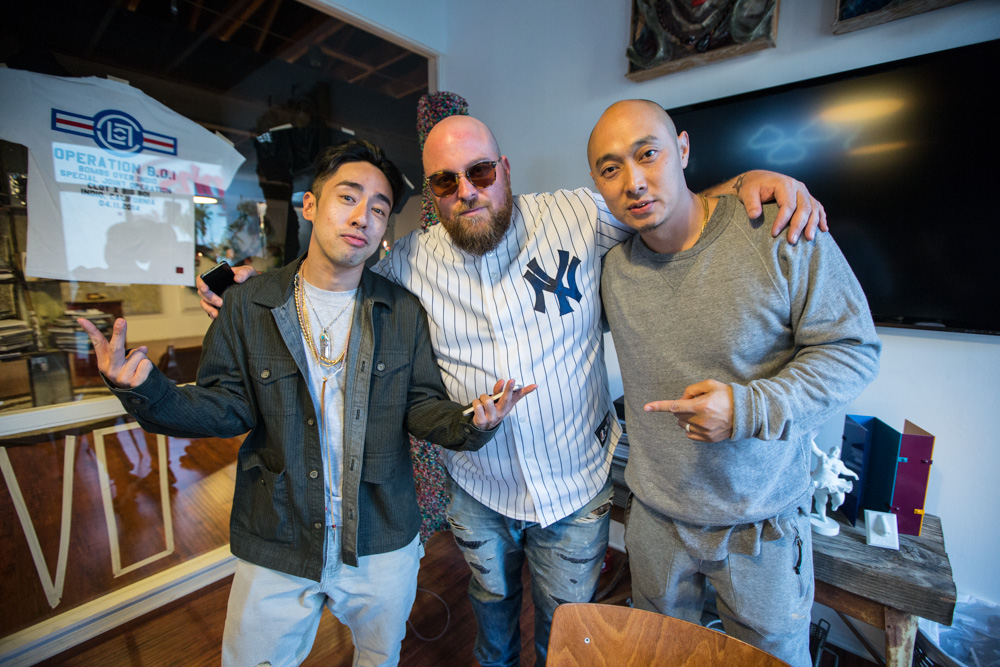 My longtime friend Eric (on the right) is part of this collective that does Vietnamese food the right way here in Los Angeles: Phorage. They took care of the Pancakers tonight.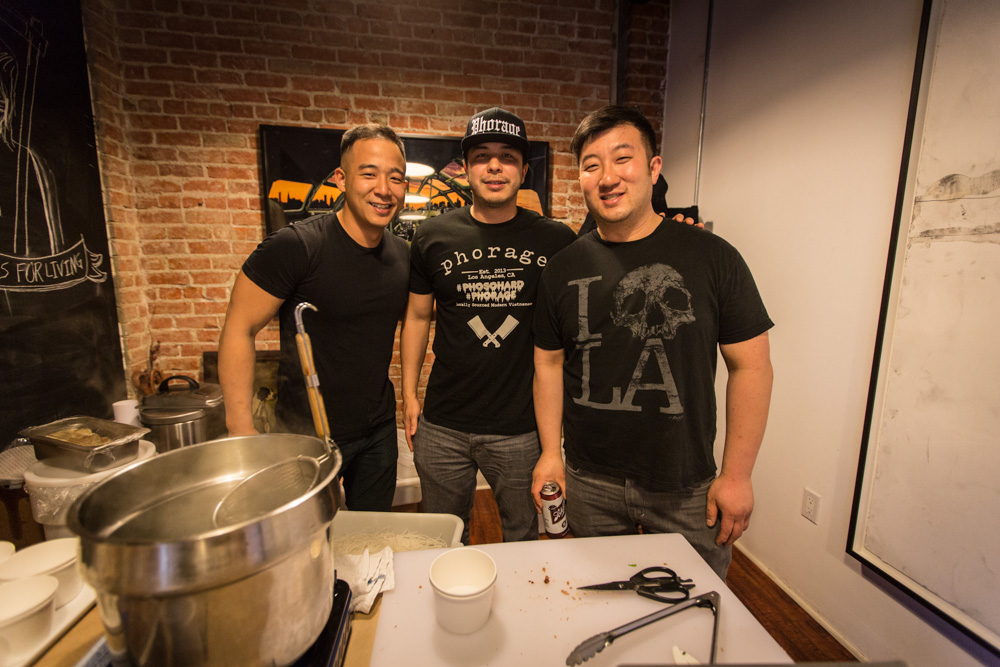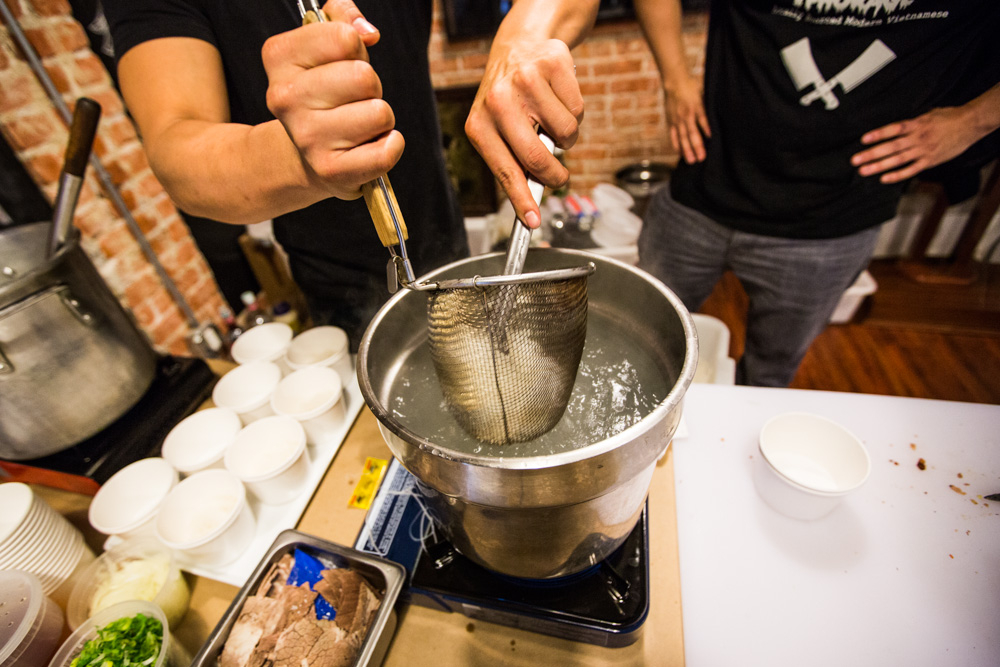 I'm actually not much of a pho fan, but how can you say No to this?