While most of streetwear today is fixated on luxury and high fashion, when it comes to The Hundreds design, I've always looked the other way—towards workwear. Yes, there's a proletariat reasoning there. I want our brand to speak to everyone, not just the elite. But, also, if you break L.A. street style down to its bare elements, you'll find traces of workwear, surplus, and swap meet fashion in its bloodstream. Brands like Dickies, Carhartt, and Ben Davis uniformed the trade industries throughout the 20th century. They were adopted in the early 1990s by Californian skateboarders, b-boys, and graffiti artists who were drawn to workwear's simplicity and durability. It's workwear's no-frills nature that jives with LA's diversity and casual composure. 
The original XLARGE store in Los Feliz may not have invented the utilitarian style, but it aggregated and curated traditional workwear in a new context. In the early 1990s, Eli Bonerz, Adam Silverman, and XLARGE's face Mike D of the Beastie Boys introduced a new dialect to underground fashion. XLARGE diverged from West Coast surf and East Coast urban with boxy graphic T-shirts and sarcastic parodies. Their store's in-house label eventually transcended Vermont Ave. and pioneered a new wave of American street fashion whose effects are felt within The Hundreds today. If it weren't for XLARGE, there wouldn't be a The Hundreds. Fact! So, this is our Thank You to Eli, Adam, and Mike for laying down the beats. This is The Hundreds and XLARGE.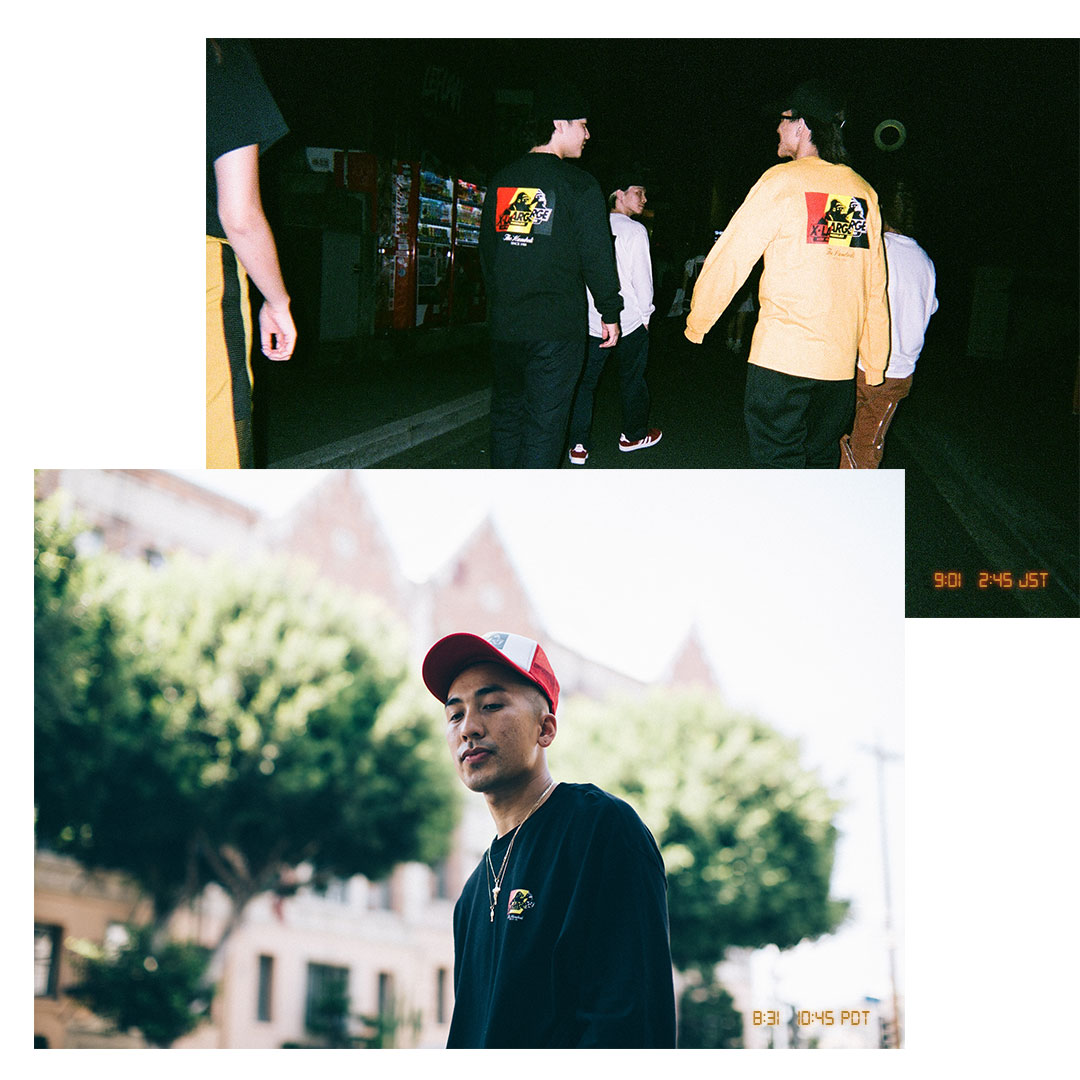 Our The Hundreds X XLARGE lookbook was shot simultaneously by the XLARGE Japan crew and the The Hundreds team in both Tokyo and the Los Feliz area of Los Angeles where the original XLARGE storefront was located from 1991 to 2013.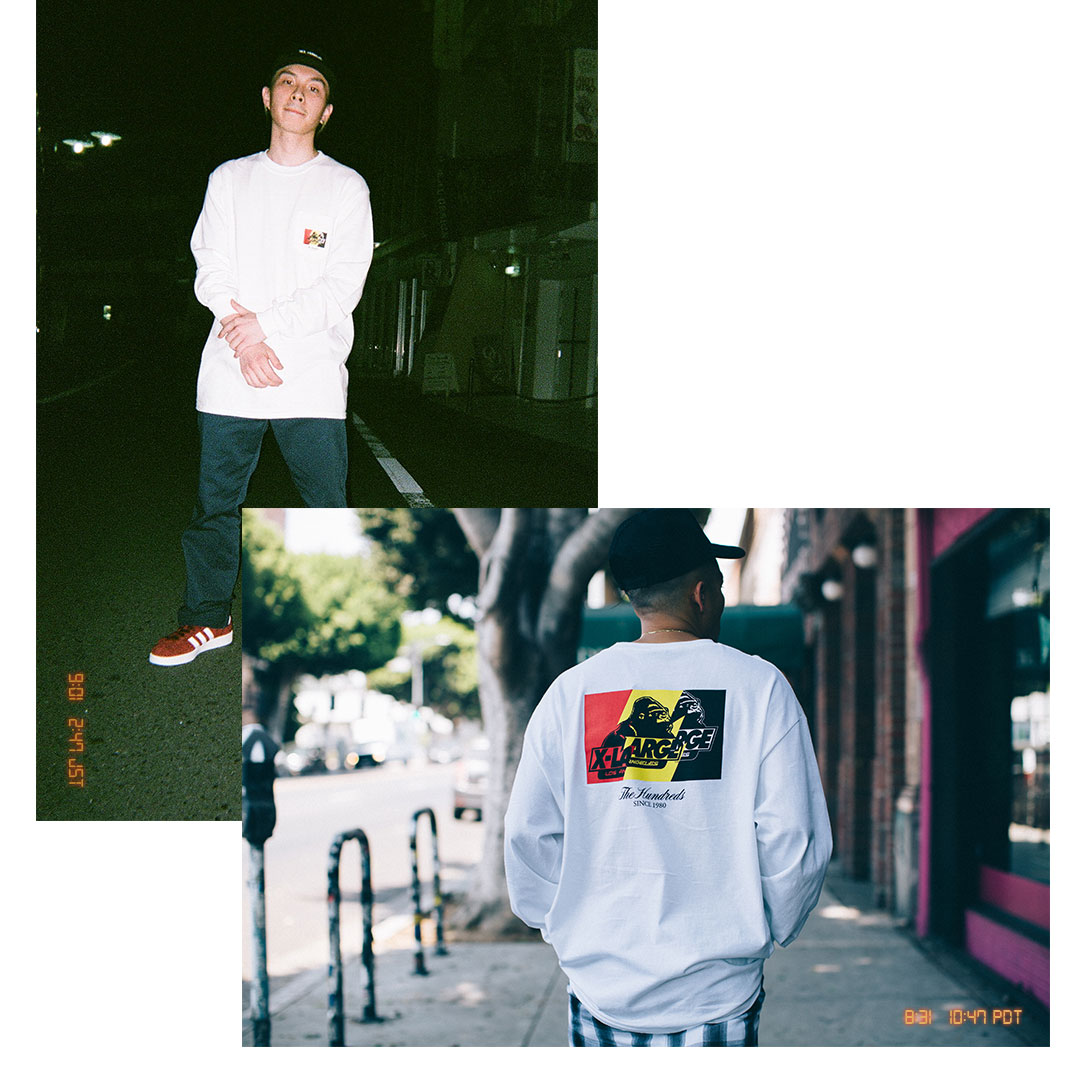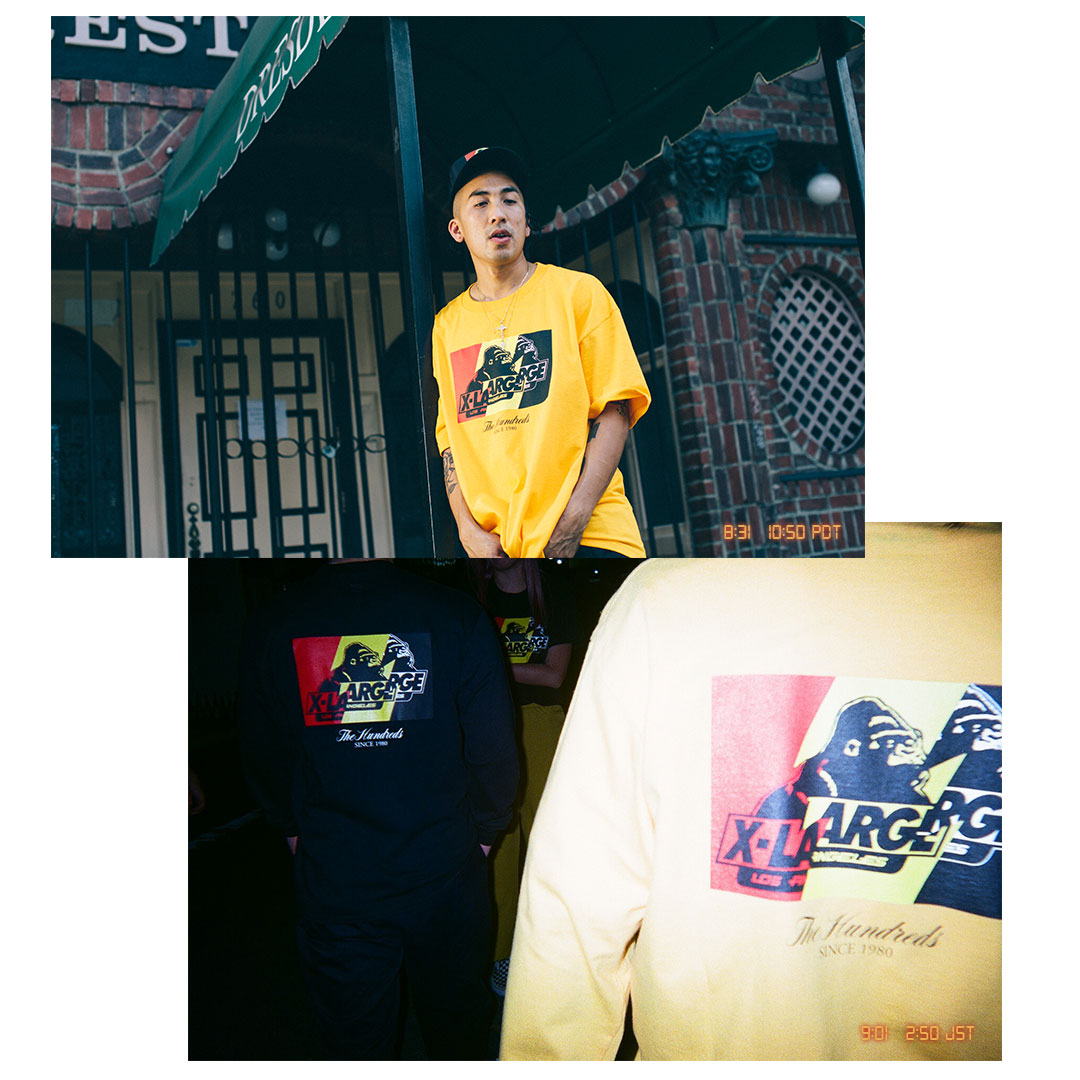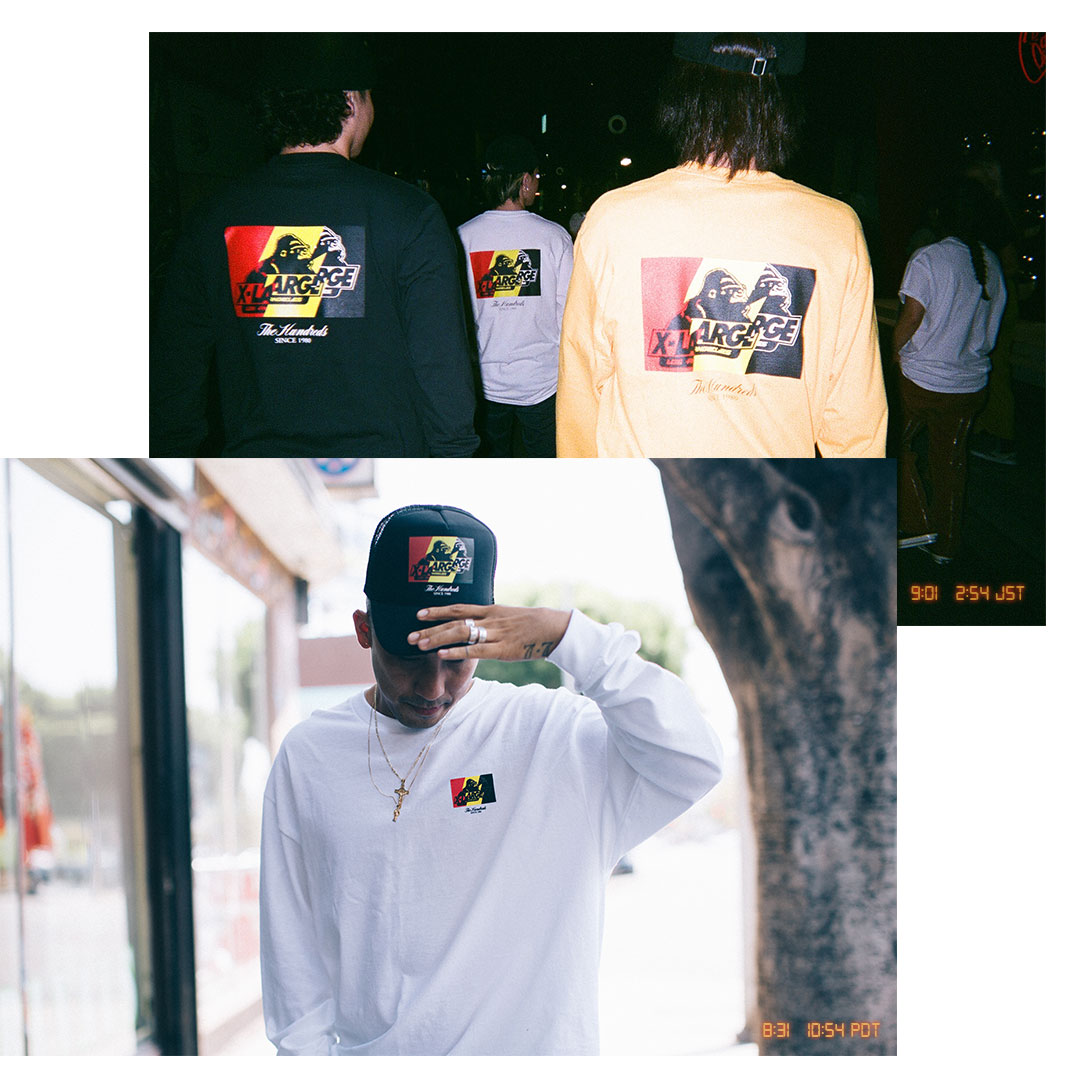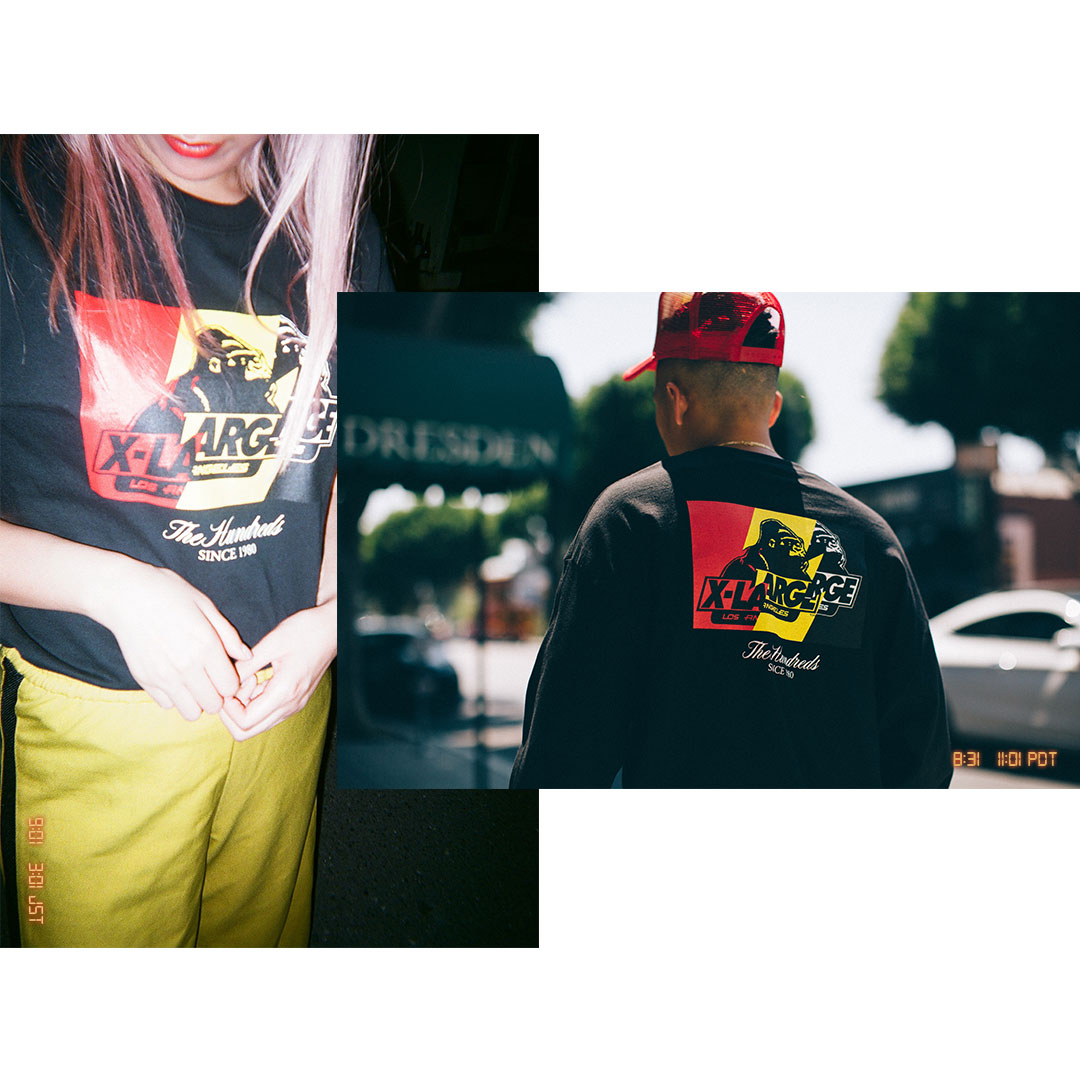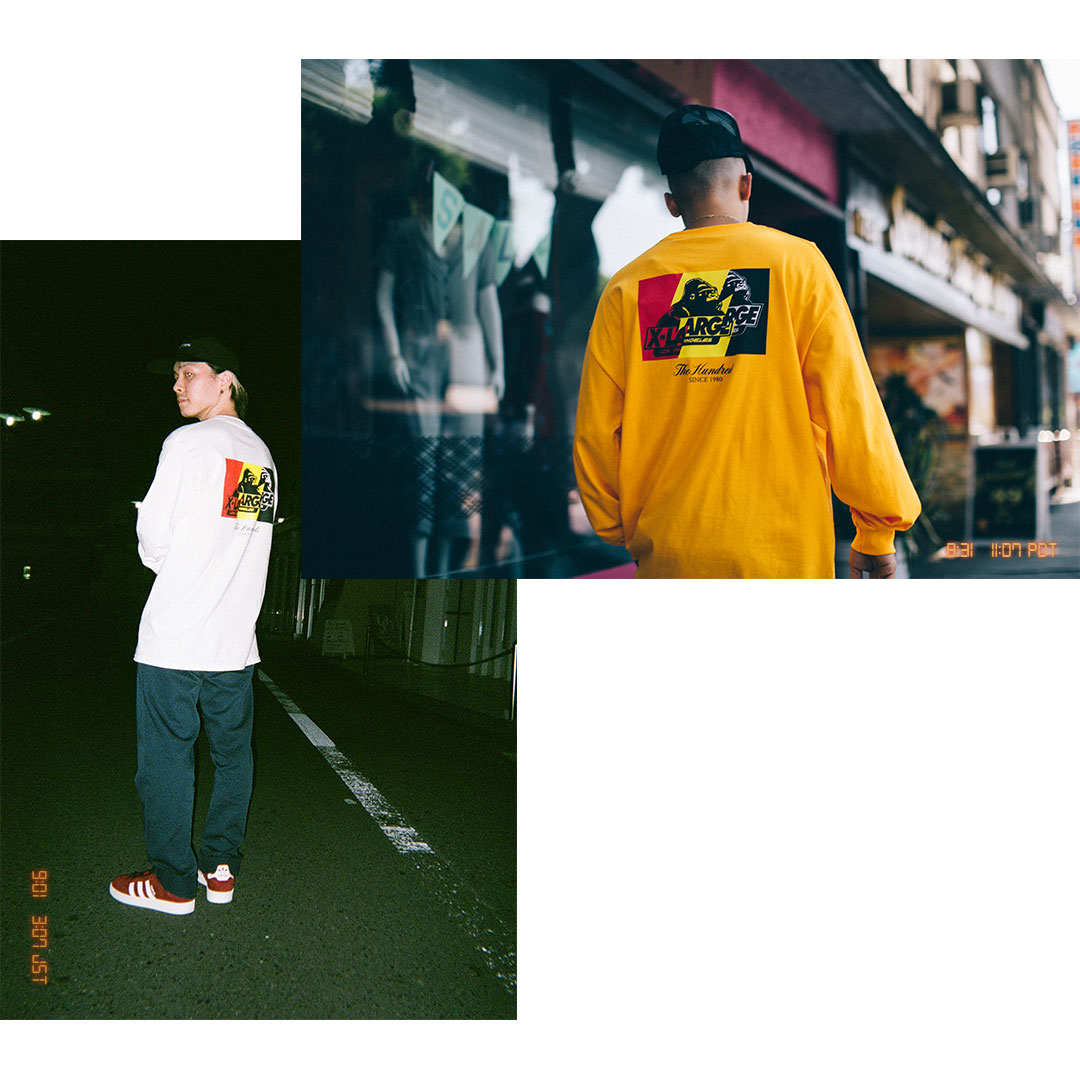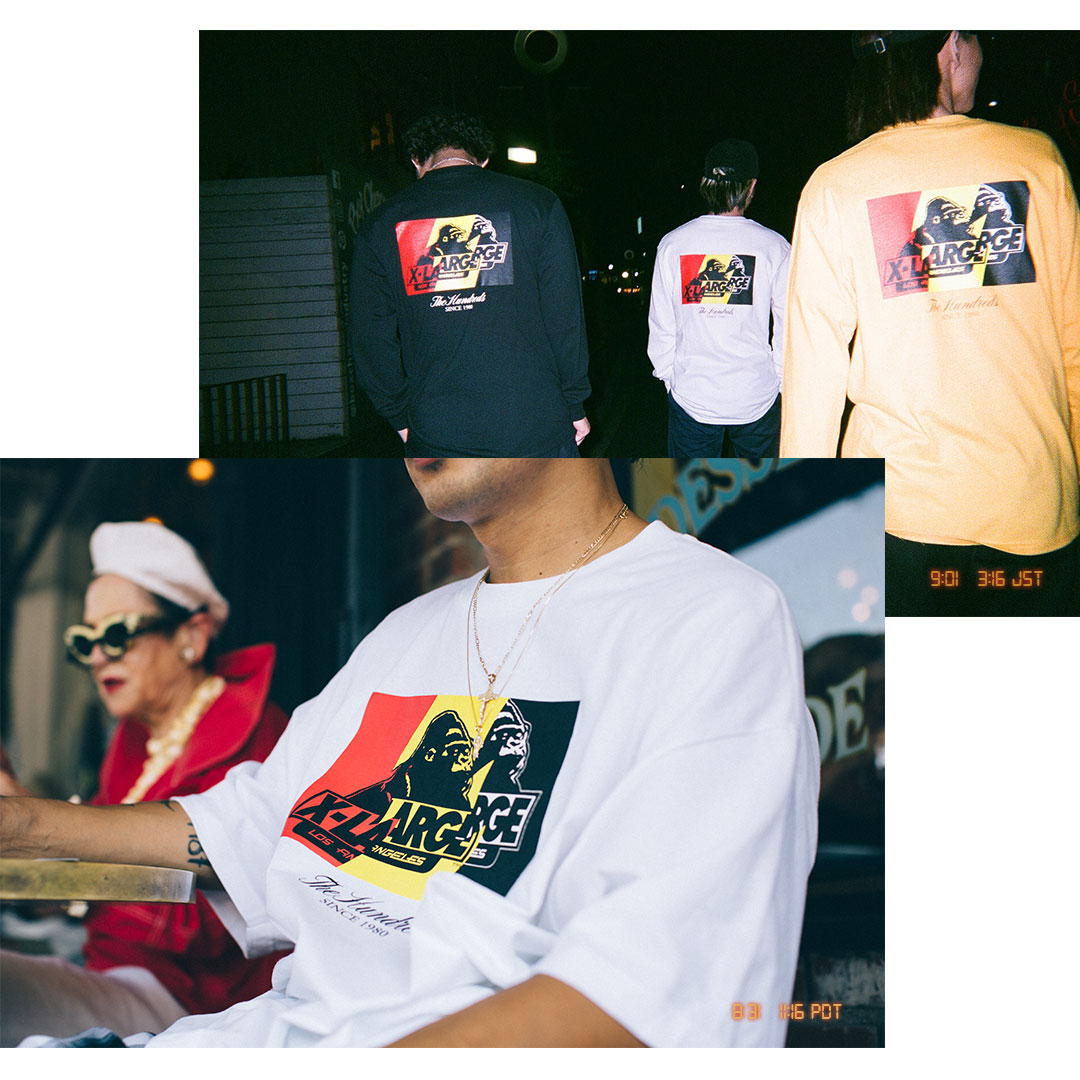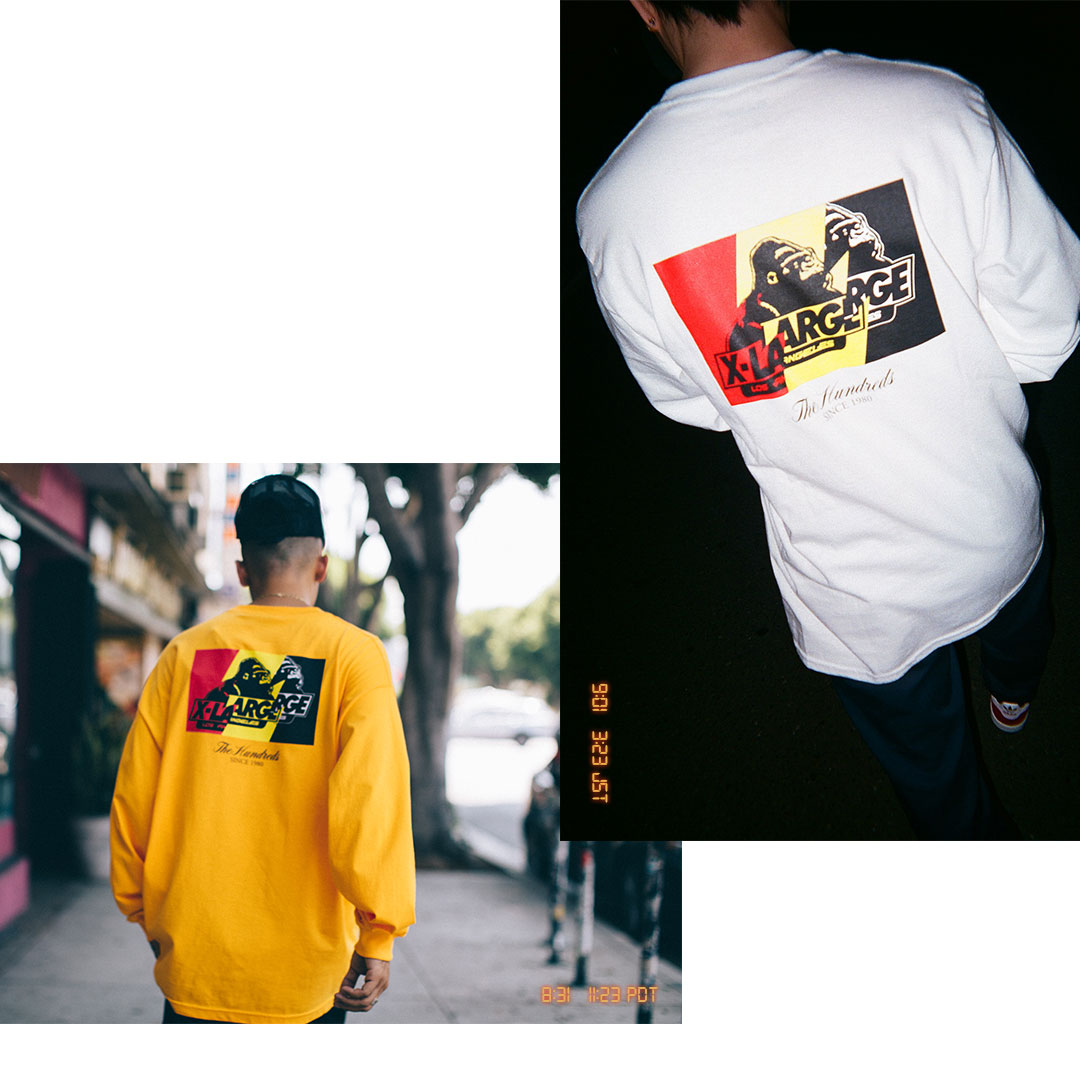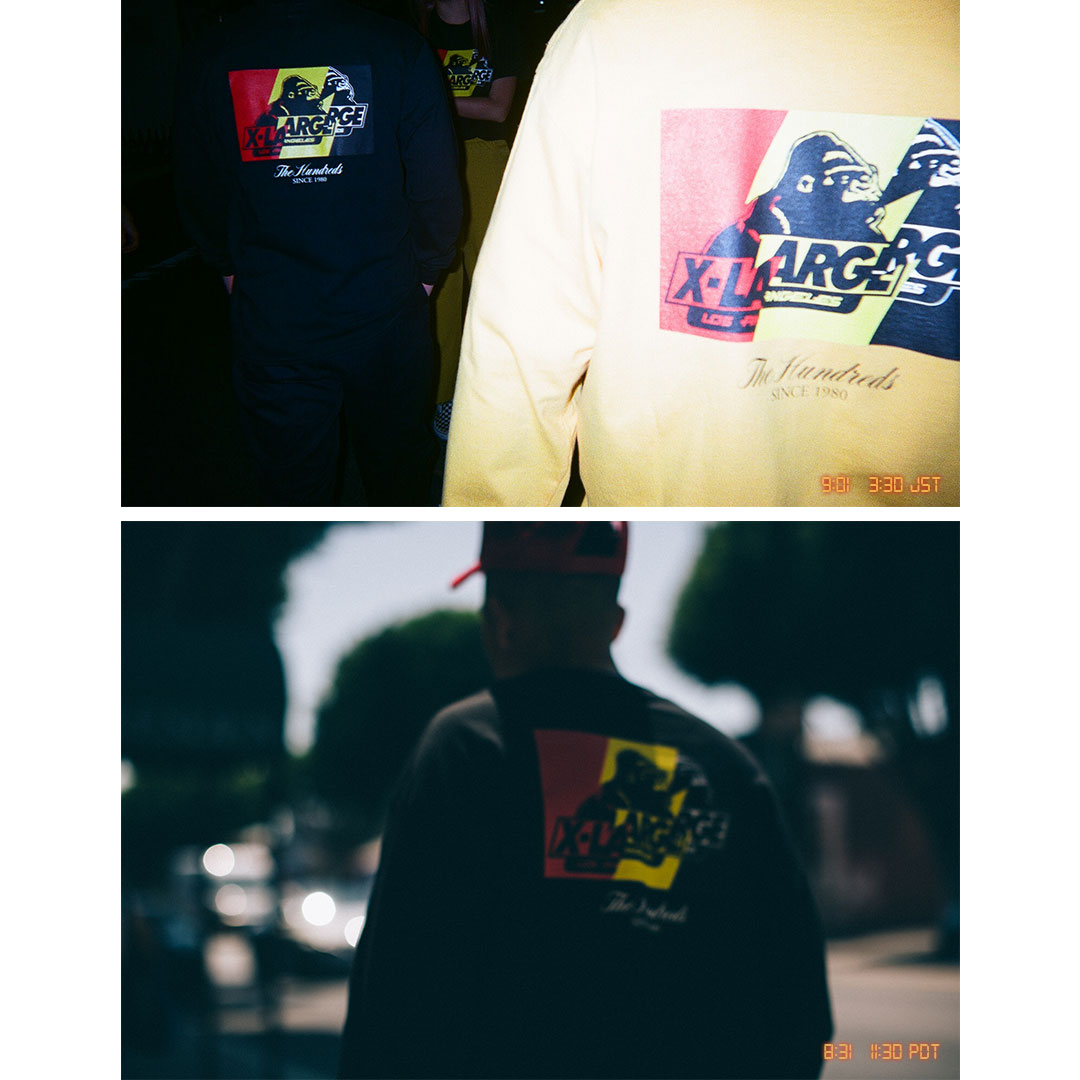 The Hundreds X XLARGE—our third collaboration with the pioneering West Coast streetwear brand—is available at The Hundreds' flagships, our Online Shop, XLARGE's Japan storefronts, and select retailers worldwide.
XLARGE is considered one of the first established streetwear brands in the world. When founders Eli Bonerz and Adam Silverman first opened the brand's Los Feliz storefront in 1991, no one yet understood the immense global impact the brand would have on youth culture. "We were not professionals in fashion per se, but we did have new ideas, and new ideas are sometimes all you need to change things," Eli Bonerz stated. "...Humor, wit, and sarcasm were always a part of the XLARGE design ideology." The store, and the label soon after, occupied a unique and unprecedented style—a crossover blend of workwear and Los Angeles street culture, music, skateboarding, and graffiti. The brand grew into a worldwide phenomenon, paving the way for future streetwear labels to emerge and celebrate thoughtful designs. This included The Hundreds' own co-founder Bobby Hundreds, who cites XLARGE as one of the first inspirations behind his brand.
Now, both The Hundreds and XLARGE have partnered up to honor the spirit of camaraderie within the streetwear world. The The Hundreds X XLARGE collection pays tribute to both brands' storied histories with a graphic mash up of The Hundreds' Wildfire "Flag" logo and XLARGE's iconic gorilla mascot. "The OG (Original Gorilla) was California's pre-millenial box logo. You had to have one. The bright orange tees, the trucker caps, and the clever graphic T-shirts captured the spirit of Los Angeles in a style that resonated internationally," explains Bobby Hundreds. The collection includes a graphic T-shirt, a long-sleeve graphic T-shirt, and a '90s-inspired high crown mesh trucker hat.
***
Read our article "A Brief History of Pioneering West Coast Streetwear Brand XLARGE" to learn about the iconic label. And check out a video by FLJ where XLARGE founders Eli Bonerz & Adam Silverman, graffiti legend Slick, and Money Mark discuss Los Angeles's streetwear origins here.