I love New York City.  I love the way the air smells before the rain paints the sidewalks.  I love the paroxysms of noise that splash against the streets: the honks and the nailguns that punctuate the babble of international tongues and homeless cries, all braided together like an anarchic symphony.  I love the creases that cut through the people's faces, seared by weather and struggle.  I love the way generations clash and coalesce into scenes like these.  New York's subdued and stalwart past stacked on top of each other with bricks.  In the distance, the cold and antiseptic future encroaches as liquid glass.  In moments like these, you can see America at once.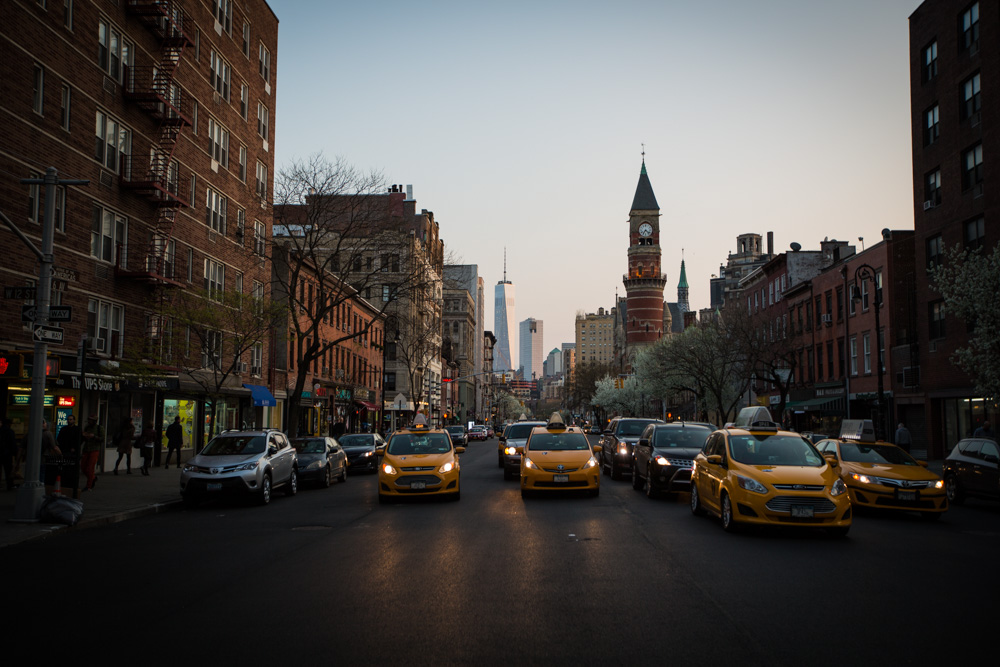 You can't understand music until you see it performed live.  And you can't appreciate New York until you experience it, breathe it in, and mount its energy.  My comprehension of New York didn't come until later into my teenage years and unsurprisingly, it came from Streetwear.  So, to me, I can't extract the two.  Both helped me make sense of the other.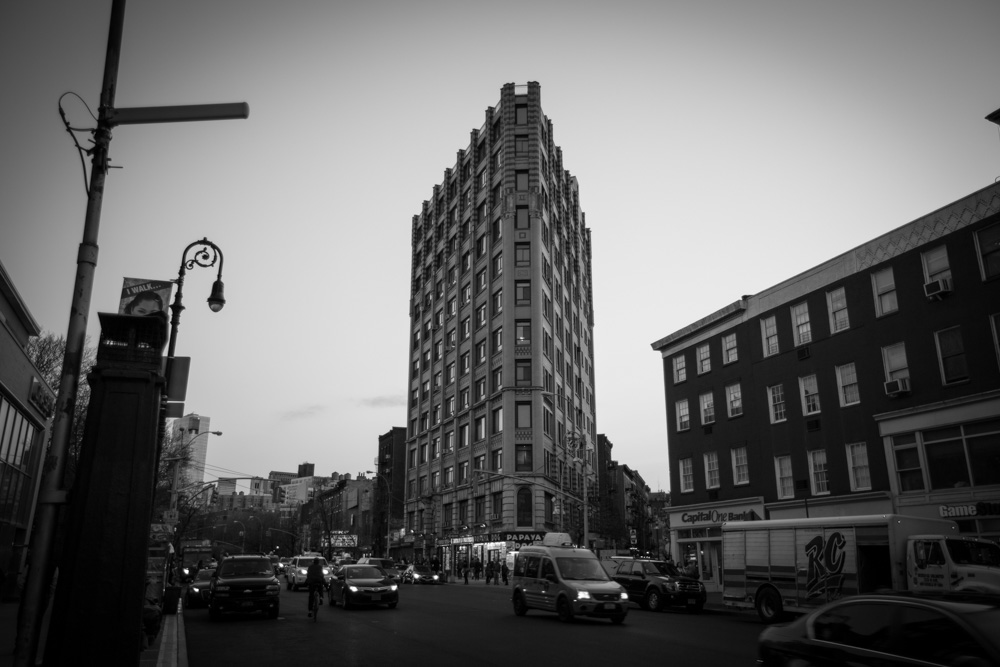 Back then, Streetwear was small, unknown, and insignificant.  It was a half-formed thought, wild and shapeless, figuring itself out.  So, it wasn't that interesting for most people.  Plus, there wasn't any money in it, so the world didn't take it seriously.
For those of us who knew, it was like watching art in movements. The passion was palpable.  It was fun and exciting like a game, except this was non-fiction.  Over a decade later, there would be finance guys and Ferraris and celebrity endorsements, but for now, it was about T-shirts and logos and shops unlisted in any directory.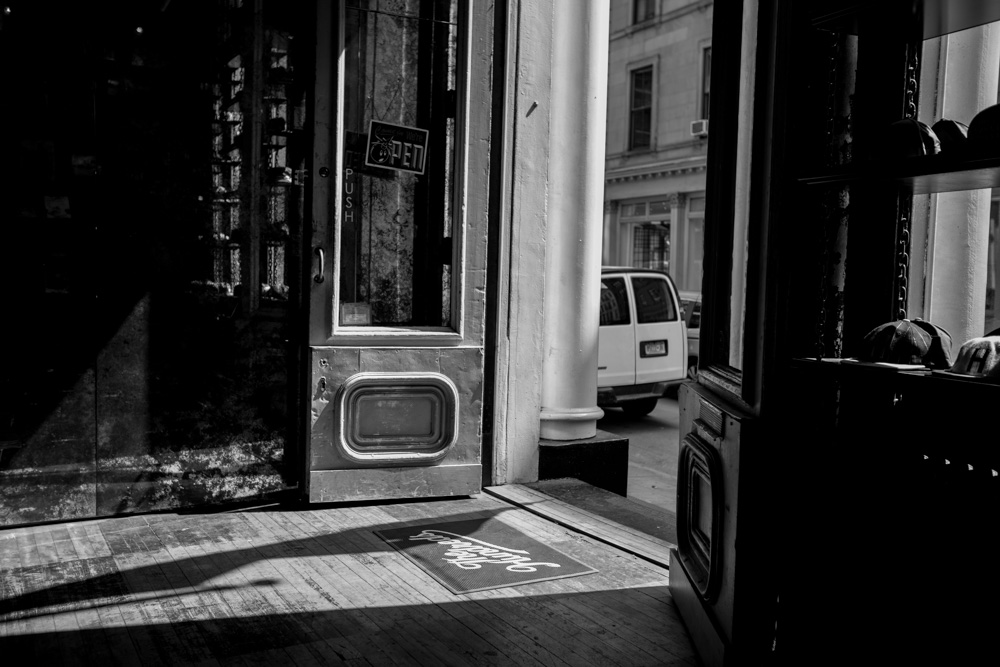 96 Grand Street is home to The Hundreds New York.  It's been almost five years since we've planted a flag in SoHo, but the buzz has yet to wear off.  Ben's favorite New York Streetwear store was Russ' shop (SSUR).  Mine would be the original Alife on Orchard St.  And then we had our own.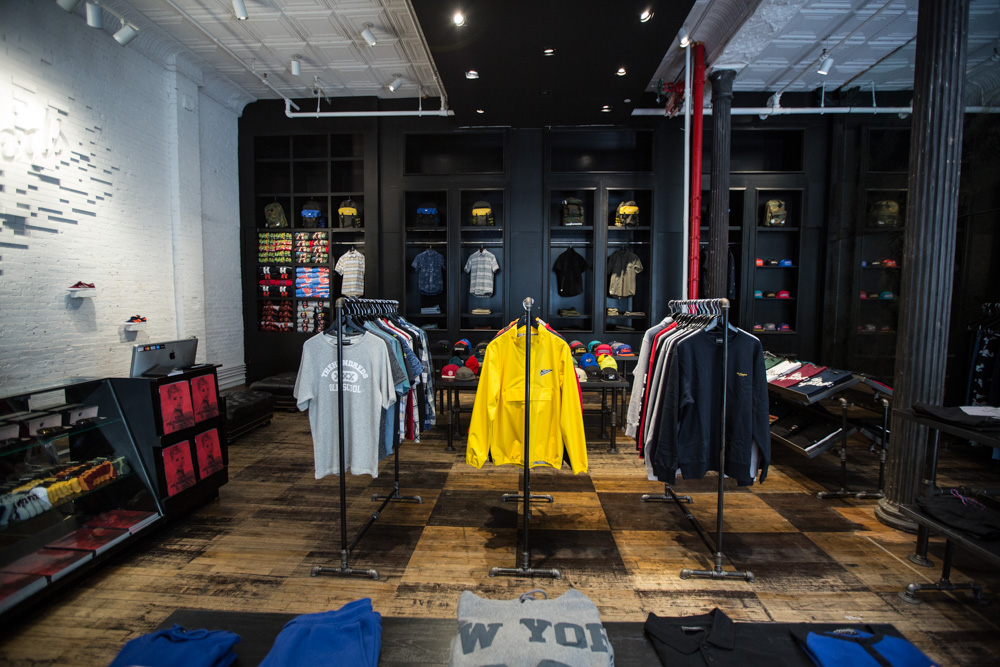 Mark Arcenal (Fatlace) is in town from Nor Cal to buy another car.  He's surprised to find me in New York because I haven't broadcasted my arrival on any social media.  I've gotta say, this Instagram sabbatical has turned out to be a liberating and inspiring move. Just as I had anticipated.  I guess I never realized how much of my whereabouts I was publicizing or how predictable I'd become.  It's nice to move in silence and spontaneity.  It's much, much more fun.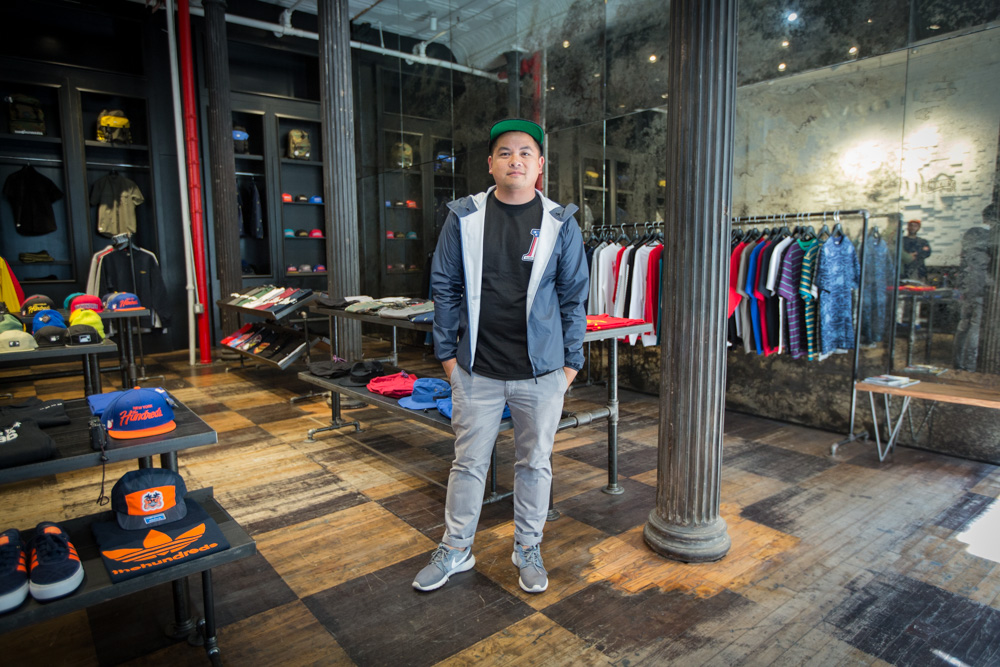 My second favorite New York Streetwear store would be Alife's second home on Rivington.  I always appreciated the level of consideration and forethought that went into telling Alife's story through their retail.  Especially back then, when most stores were opting for the Ikea shelves and slatwalls.  Through all the brand's highs and lows, I believe this foundation is why Alife's brand continues to resonate today.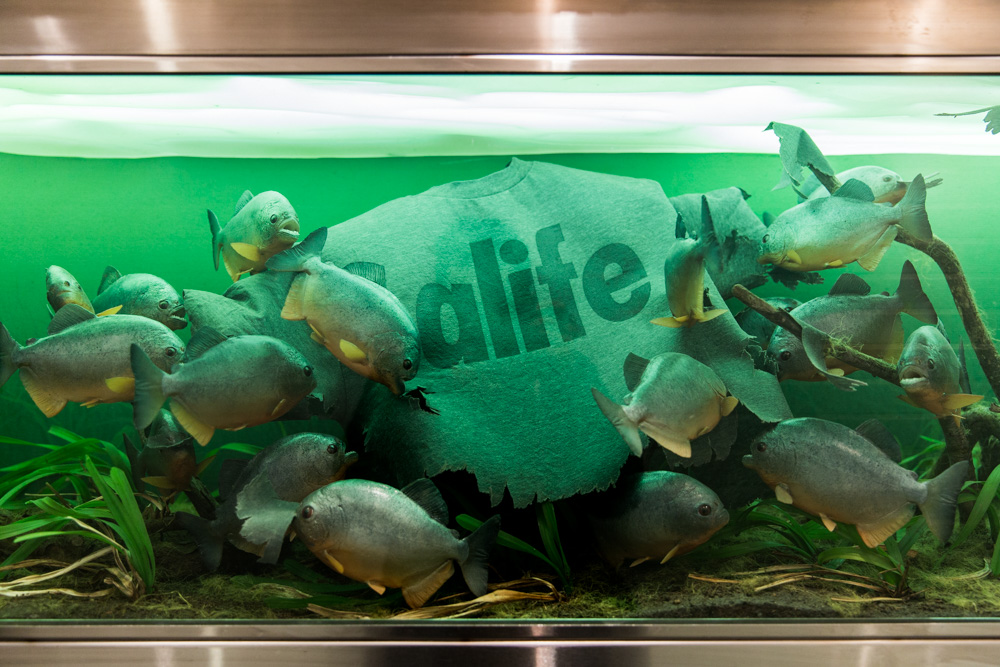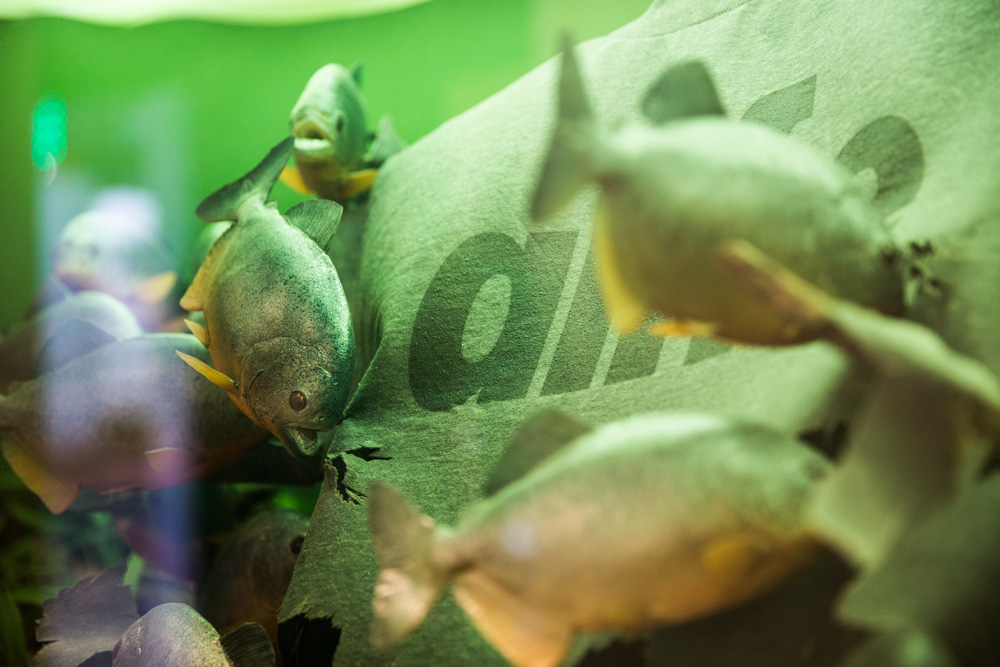 Kumasi and Quinn of The Good Company as they set up for their 4/20 party with 10Deep.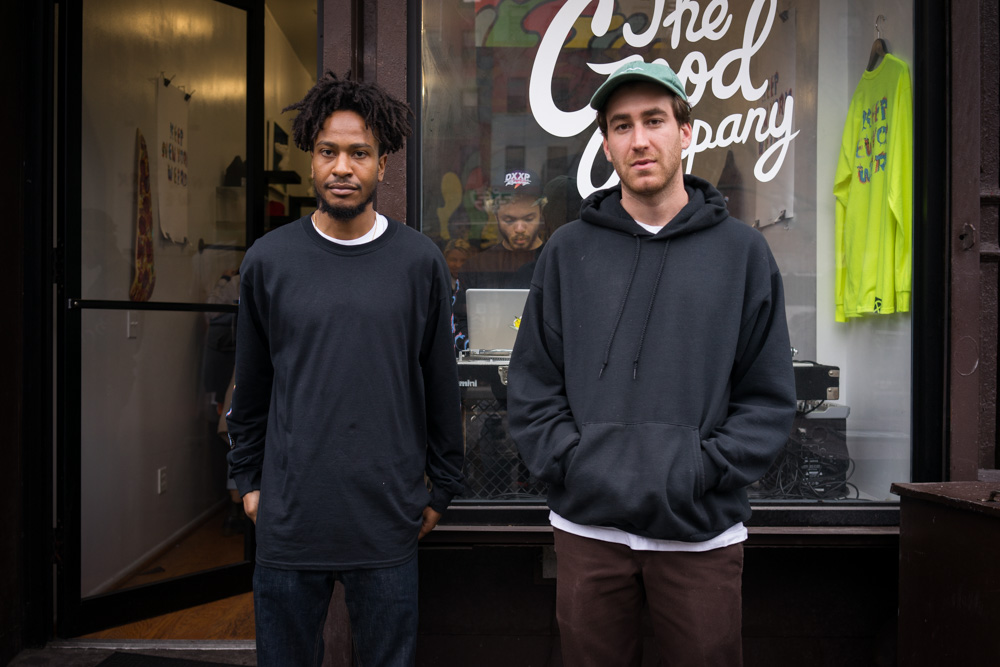 The schizophrenic weather ping-pongs from sharp and brittle afternoons to damp and  soupy nights.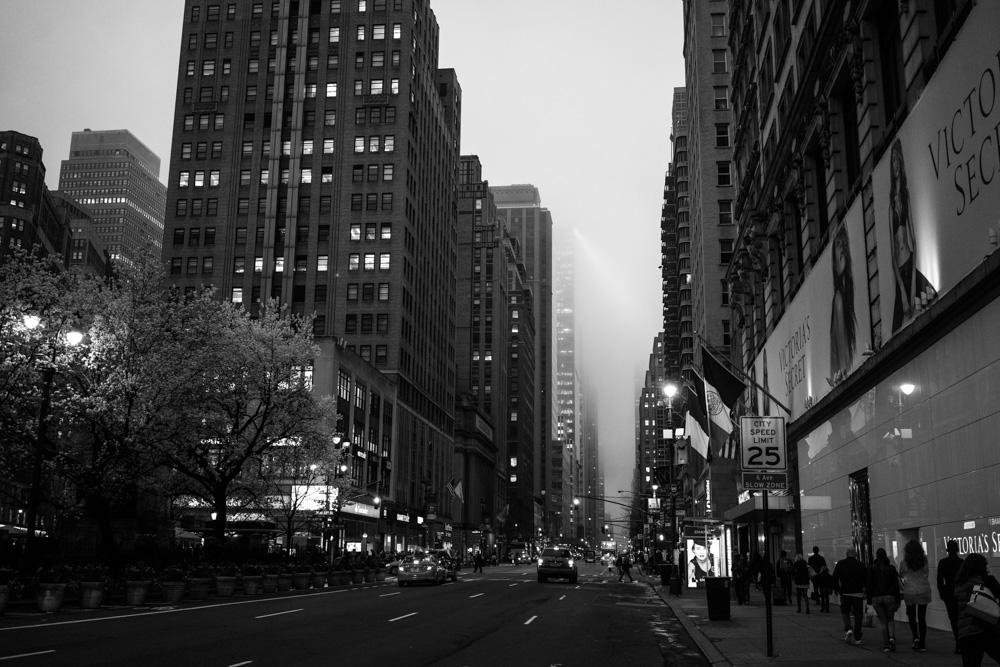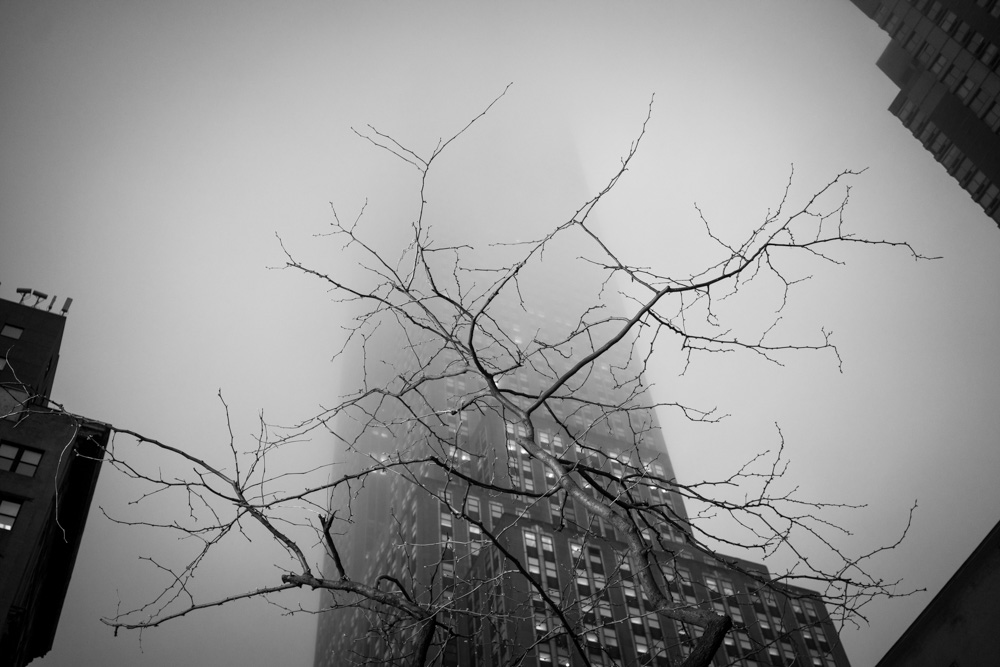 Somehow, Ben and I end up at Urban Outfitters for Chloë Sevigny's Rizzoli book release.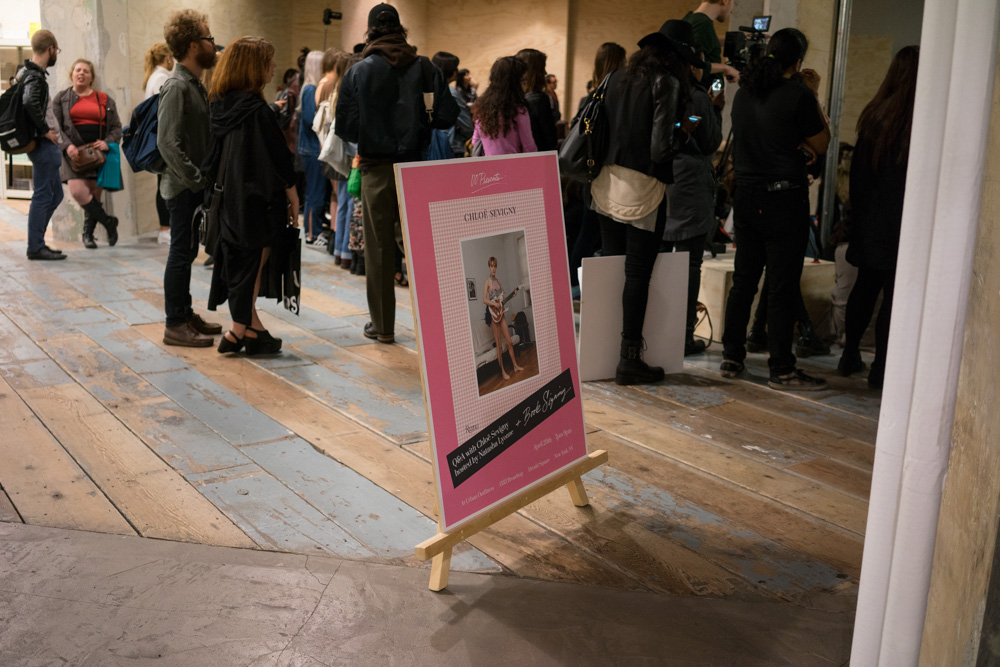 Friend and actress Natasha Lyonne interviews Chloë onstage.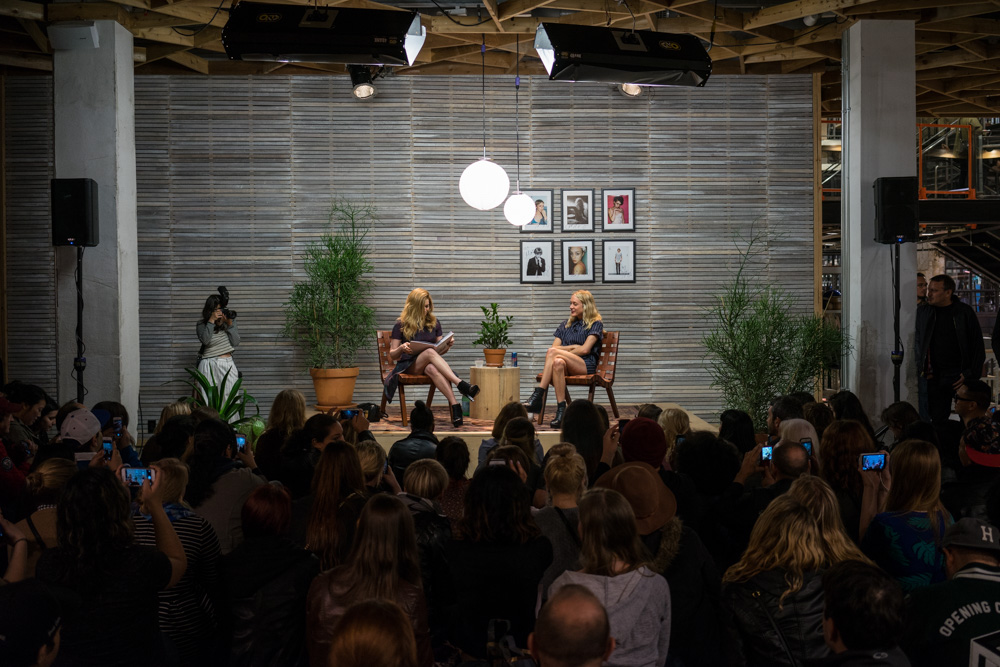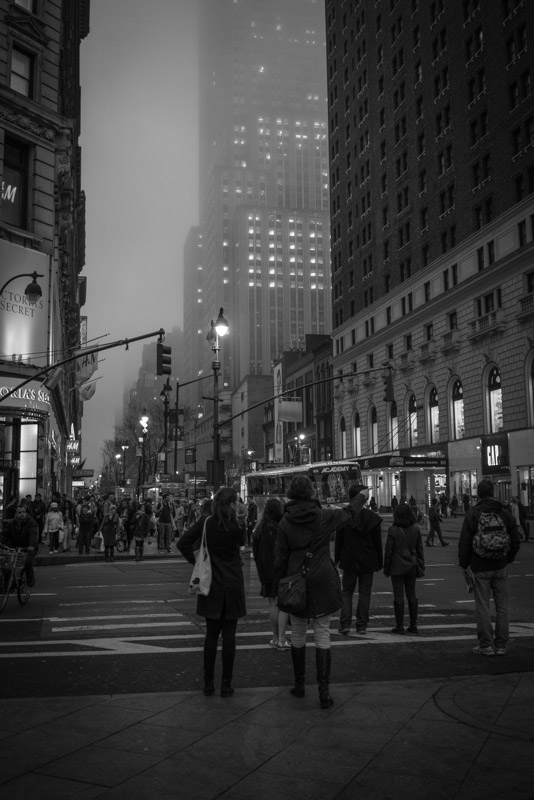 The Documentary life.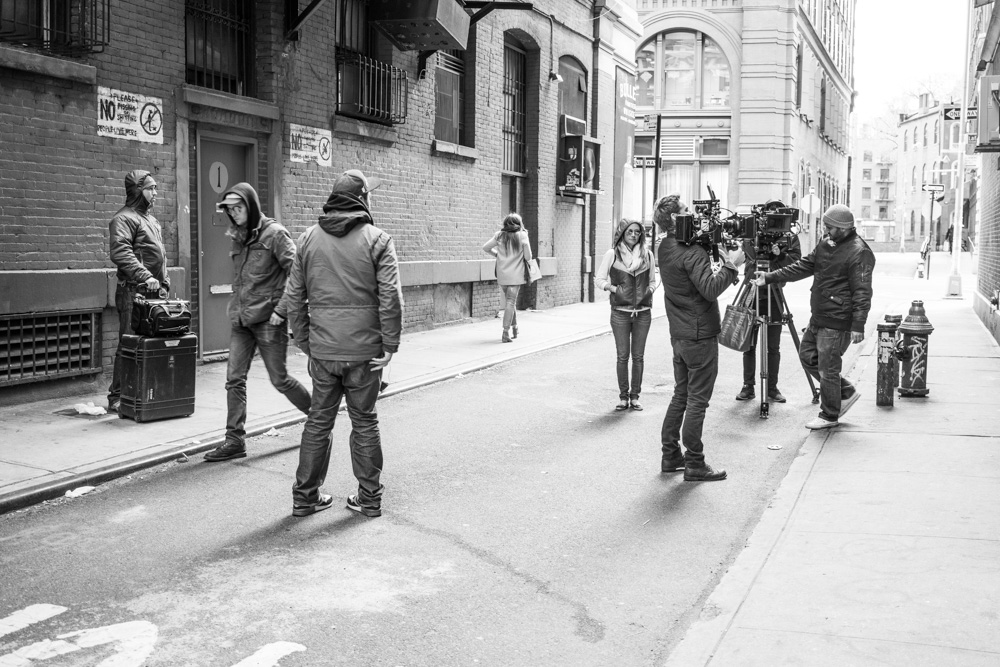 Yes, this film is slowly but surely becoming a real thing.  We're a couple months deep now and there are days where I so badly want off this rollercoaster.  But then there are afternoons like this one.  Stars align and after a week of negotiations, we got the interview we needed.  We've had locations fall through, weather turn, e-mail chains from Hell, and volumes of stress.  But somehow, it always pays off in some majestic and miraculous way.  I can write a novel on all the lessons I've learned thus far and we've barely begun.  If I survive to see the closing credits, I should be the wisest, most humbled man on the planet.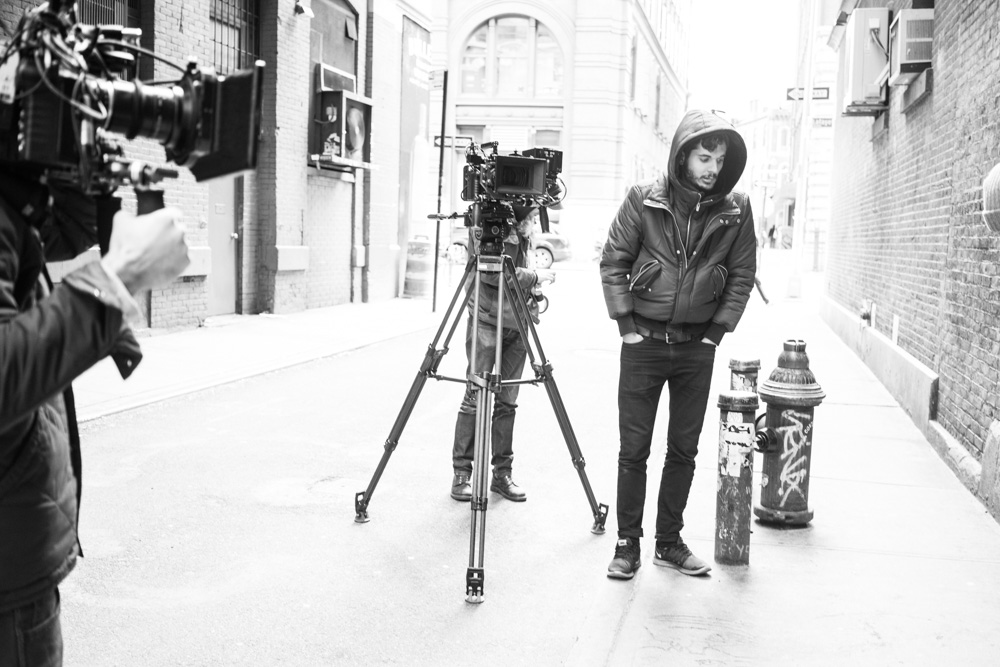 Futura 2000 was / still is my favorite artist.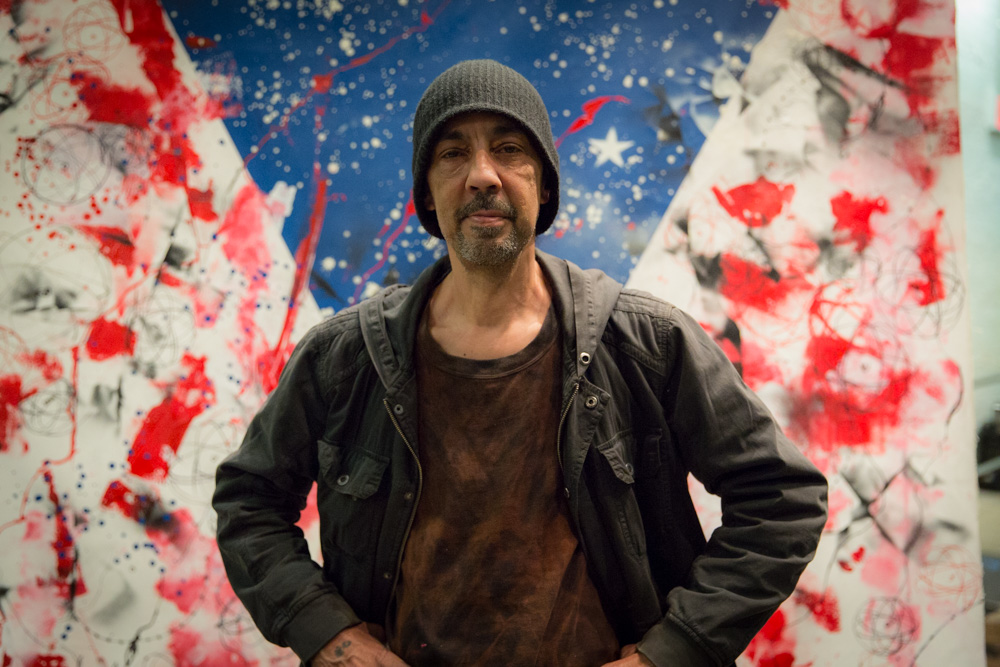 Jeff Staple takes this photograph of Ben and I at Reed Space.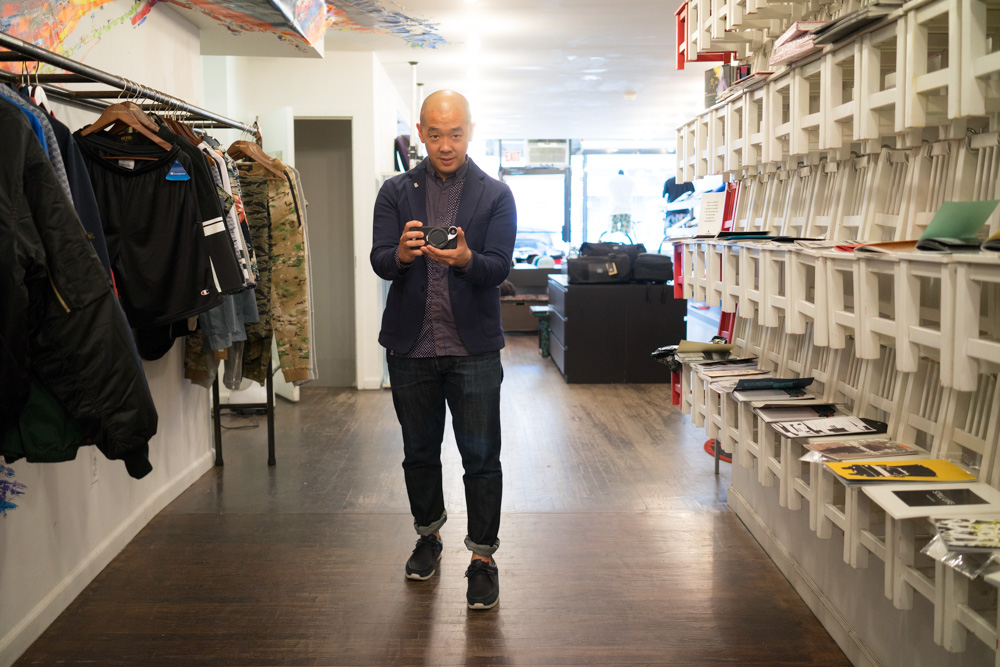 …with this.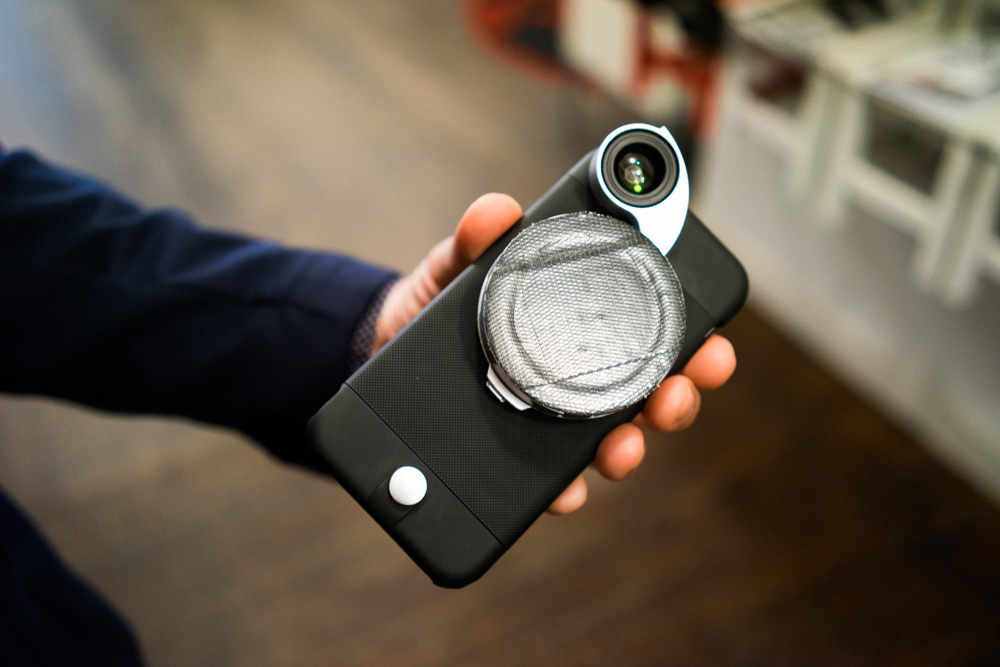 Stash in Brooklyn: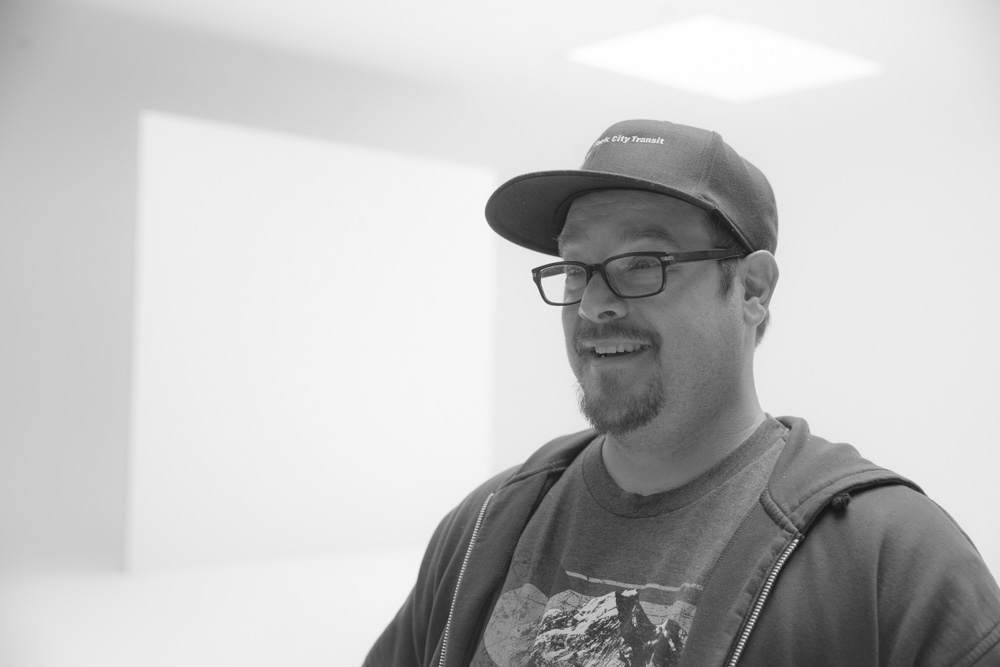 Inside Outpost Studio: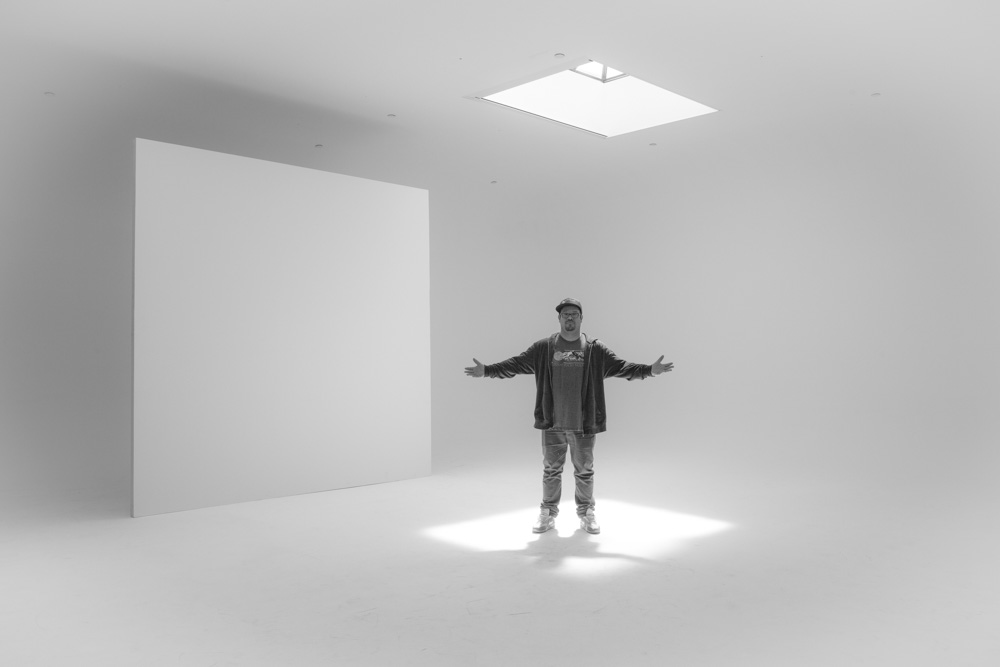 Is it safe to say that Bape is back?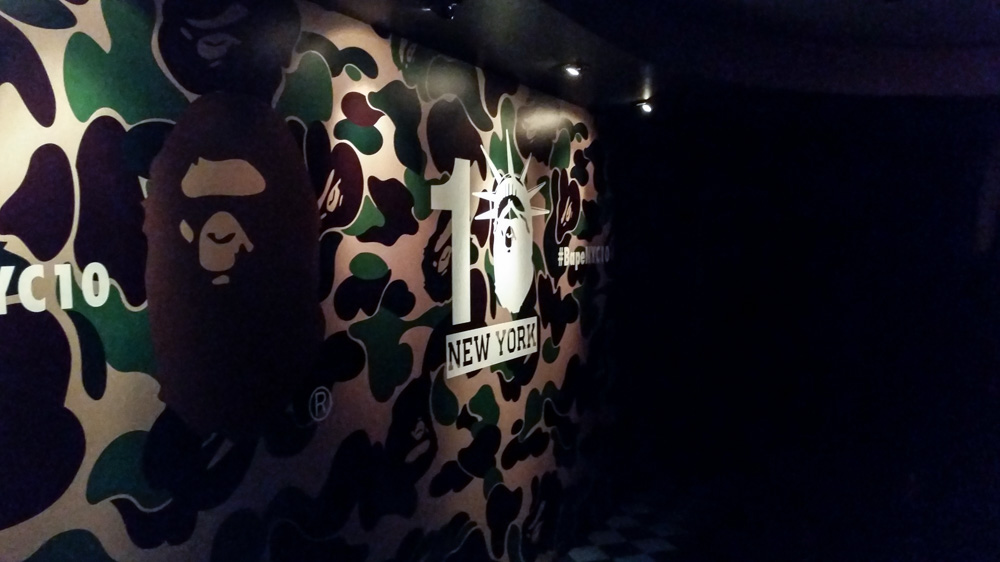 A Bathing Ape celebrated the 10th anniversary of their New York store with live performances by Travi$ Scott and Pusha T.  I sat in the corner with Phillip and Vashtie, A$AP, Joey Bada$$, Mega and Alfred of Black Scale, the UNDFTD crew, Don C, Ronnie Fieg, and got deep into conversation with Loic (BBC) about Bape's history and renewal.  It's the natural order of things, but we all go through it, Streetwear or not.
All of us.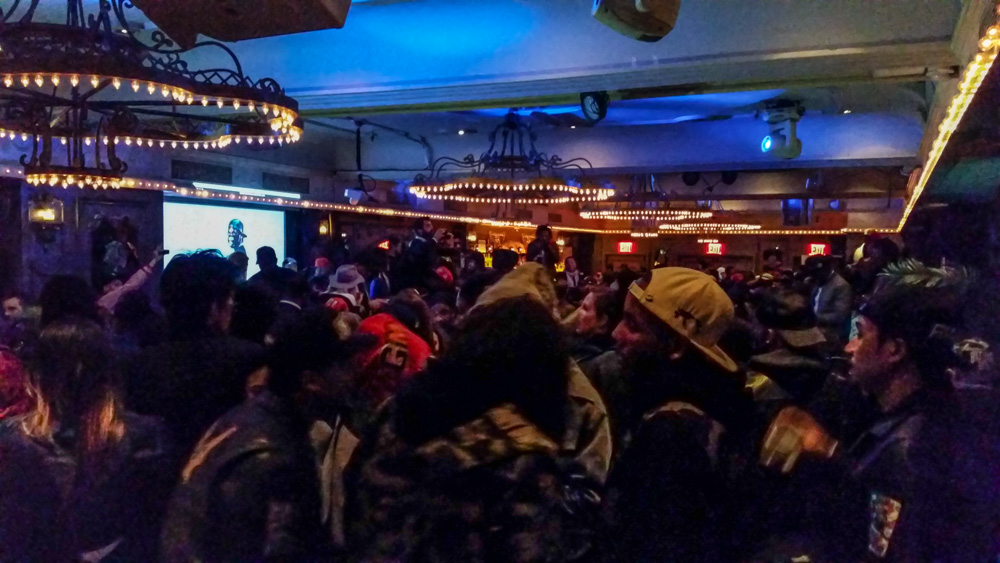 Definitely more my tempo.  The Hundreds Retail Director Joey takes Ben and I out to one of his favorite jazz bars.  Special performance by Nicholas Payton, Vicente Archer, and Bill Stewart to a packed basement crowd.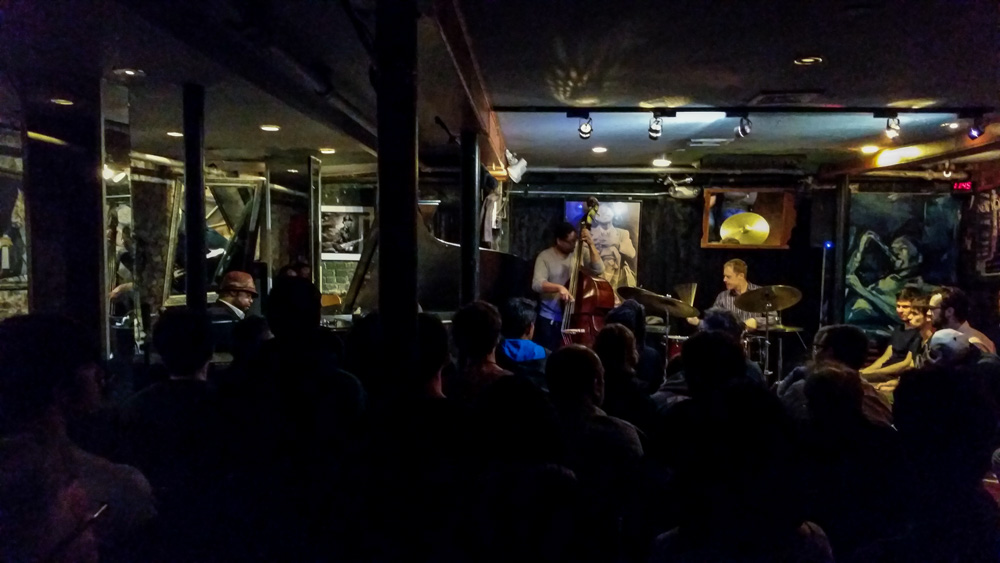 Can't wait to see what happens next.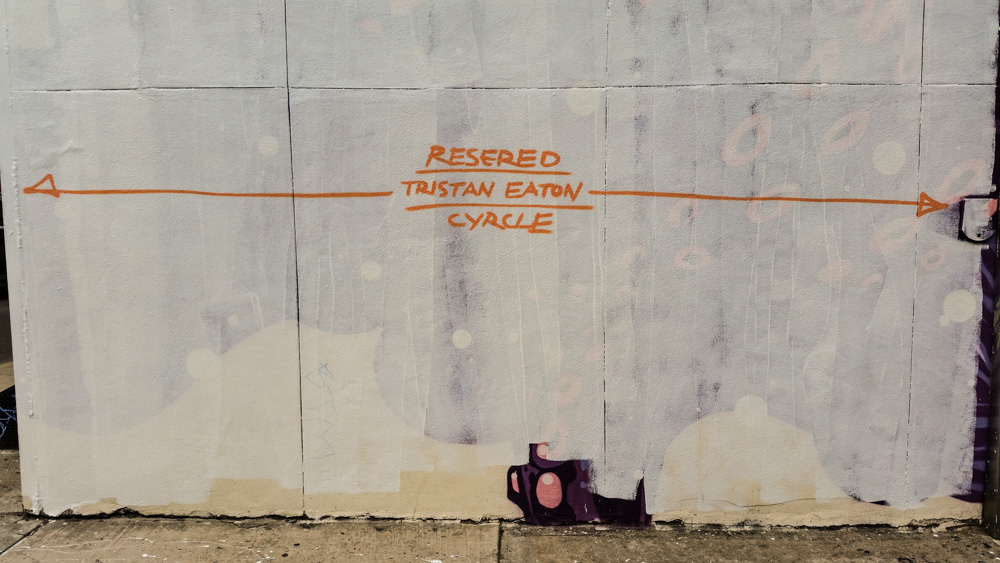 When in Rome…
On the rare occasion I allow myself to be a tourist.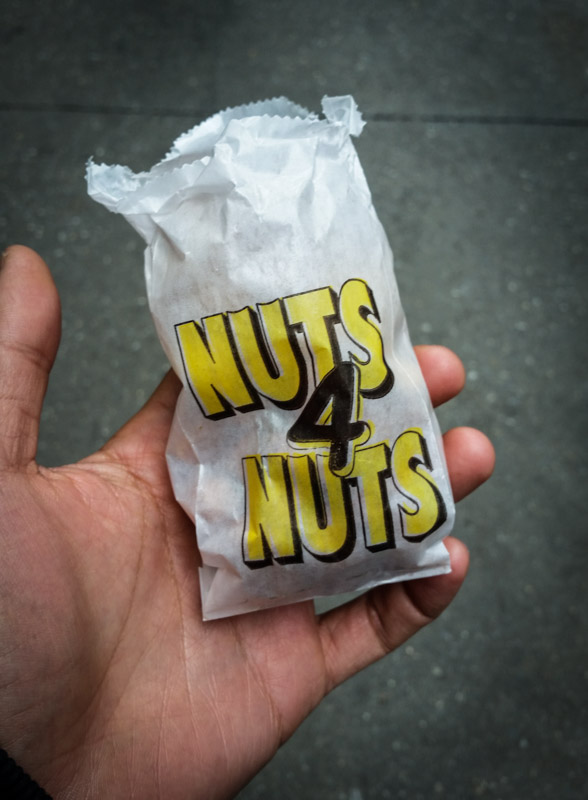 Playground hangs with Ray Mate of Mighty Healthy: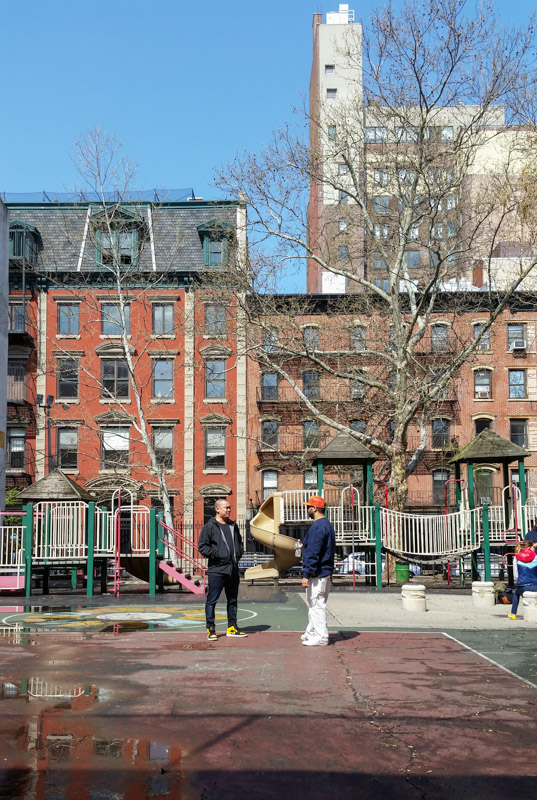 This is Ray's interpretation of the Jumpman silhouette: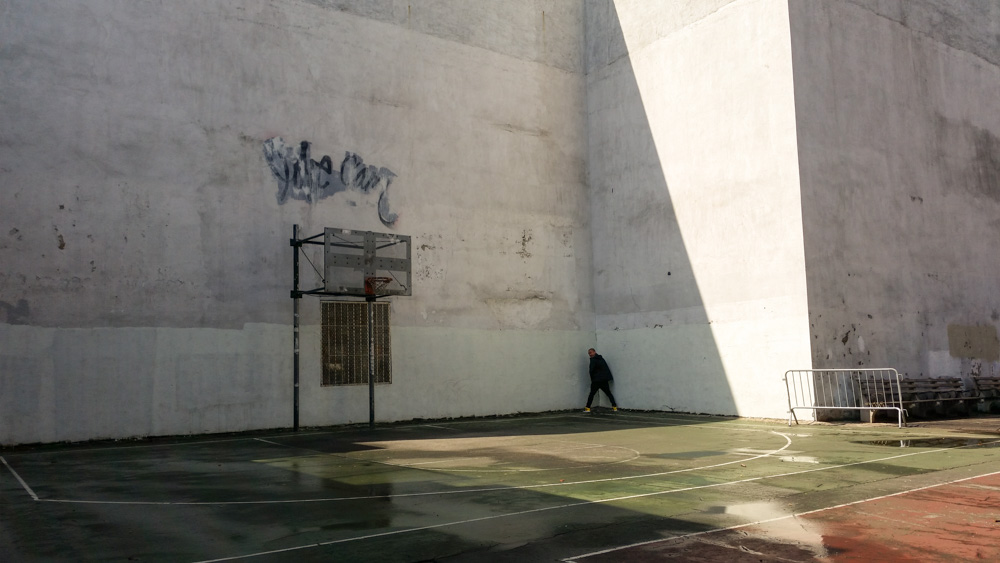 Sign of the Times (Square):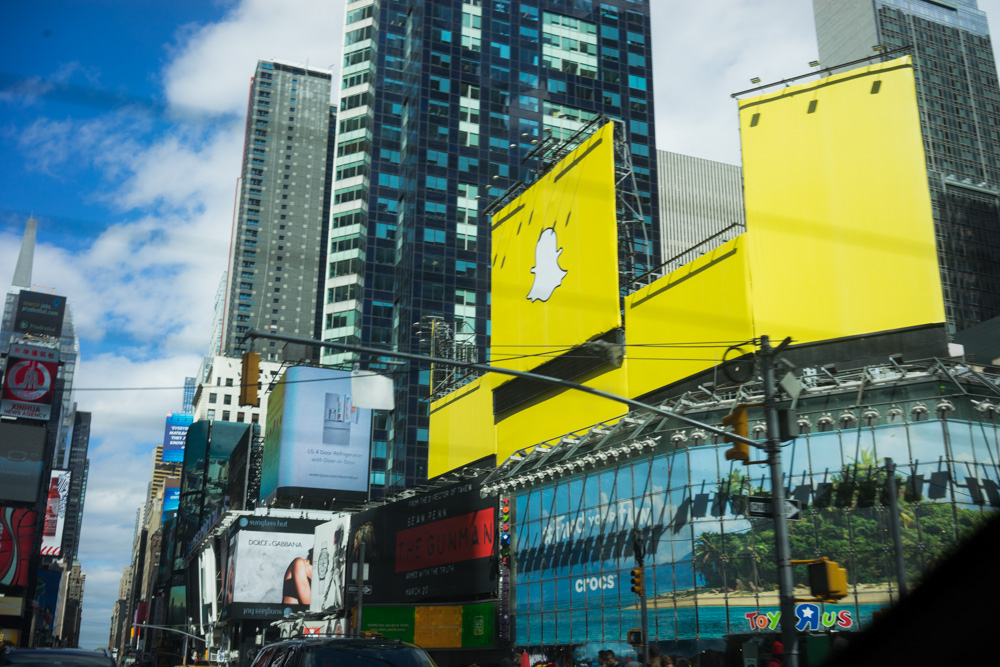 Was resting my head on the window in the back of the Uber as we got hung up in midtown traffic.  Wondered if I knew anyone in this Venice shot.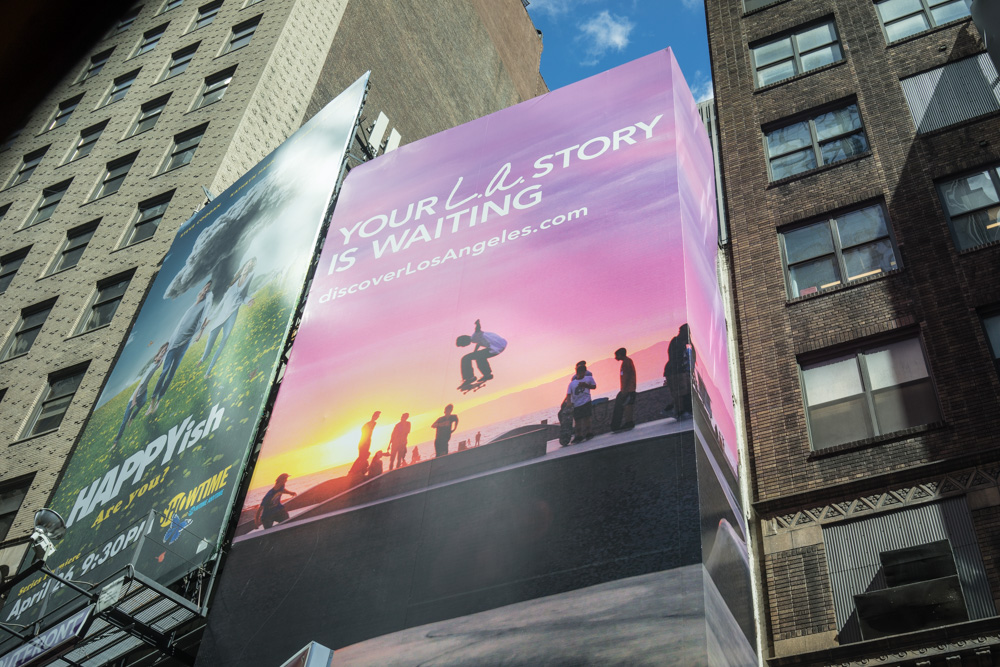 Then, recognized one familiar face.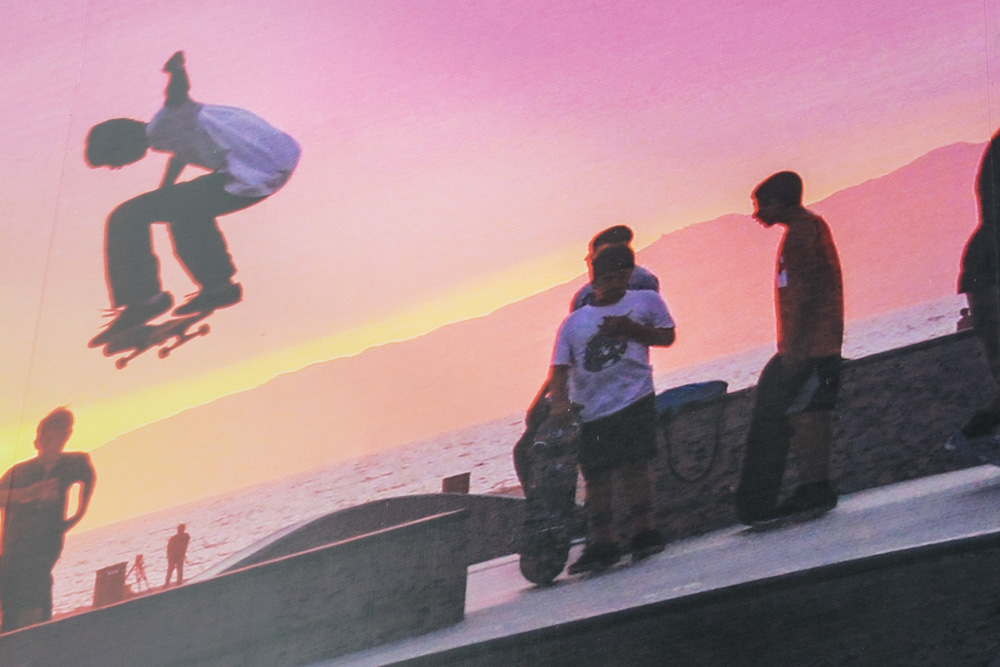 So much good food in New York, so little blog space.  Dinners at Sweet Chick, Parm, and Odeon.  Breakfast here at Russ & Daughters.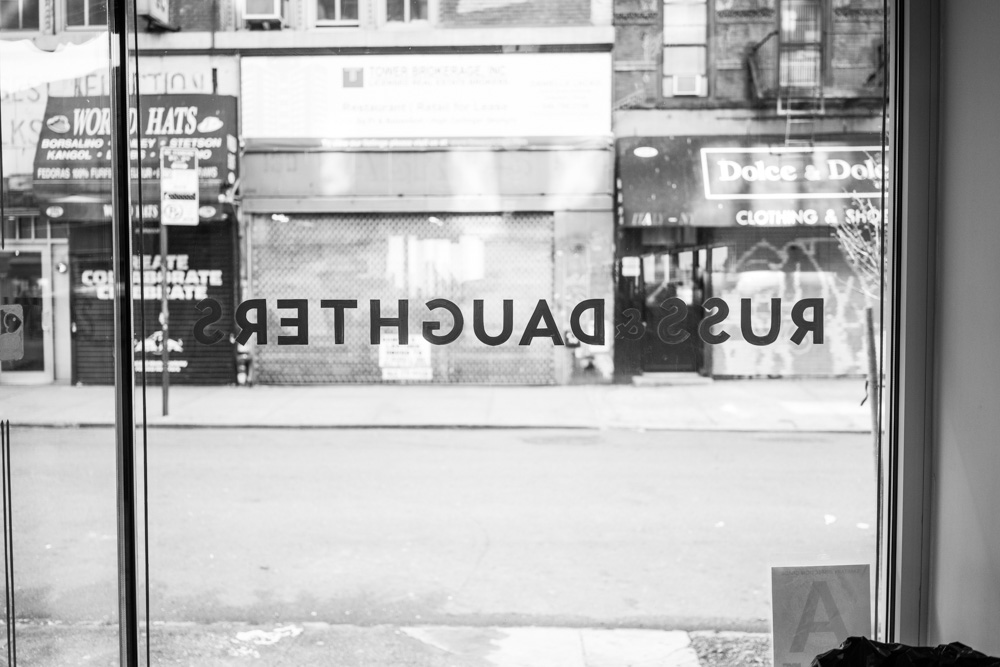 Five years ago, I took you to their original shop around the corner.  Today, I sit you down at their sitdown.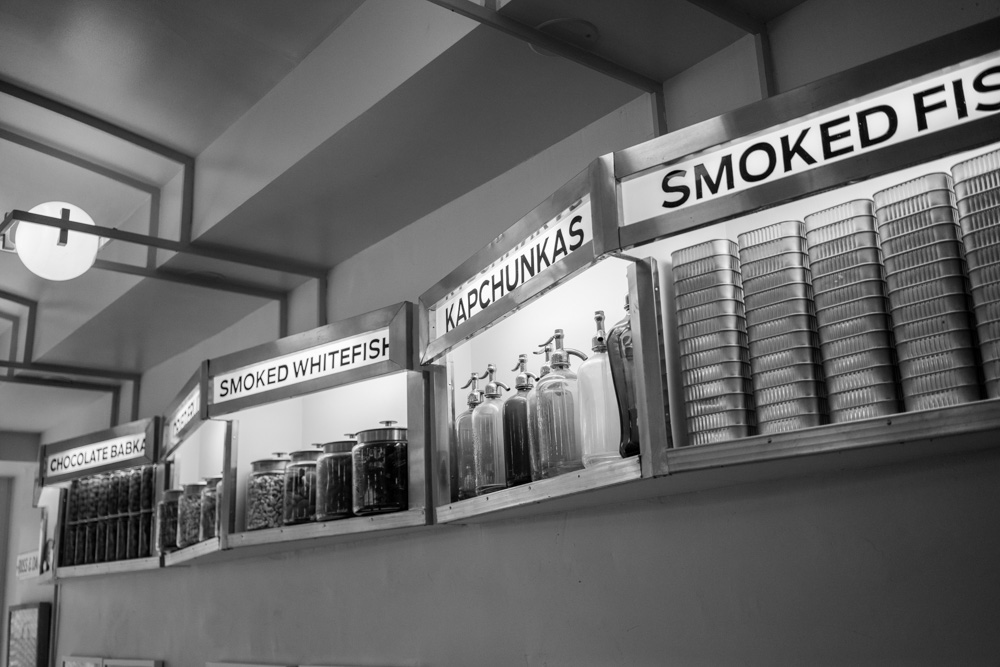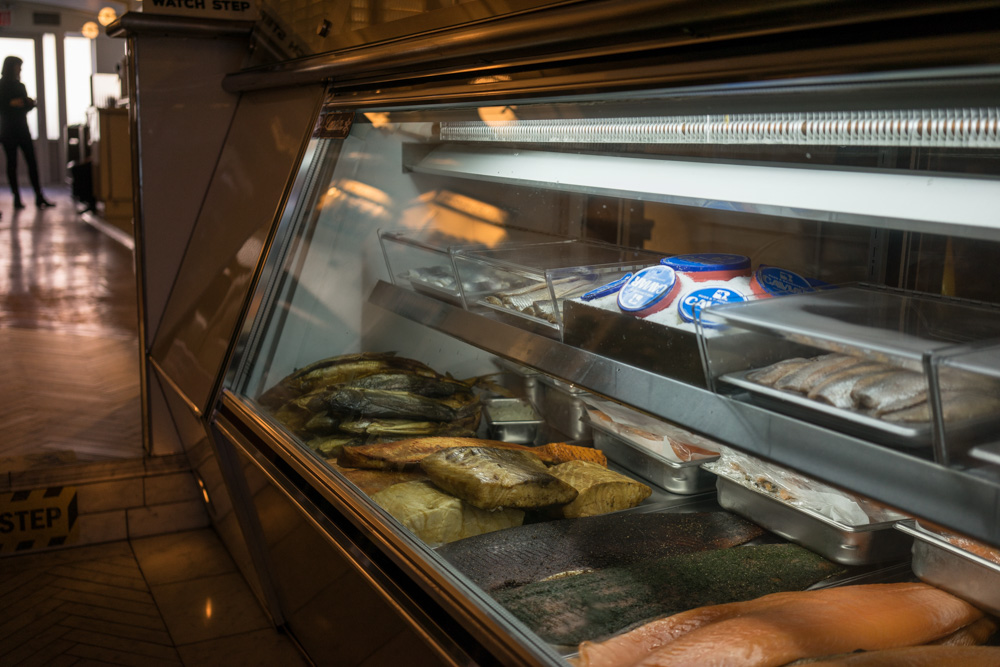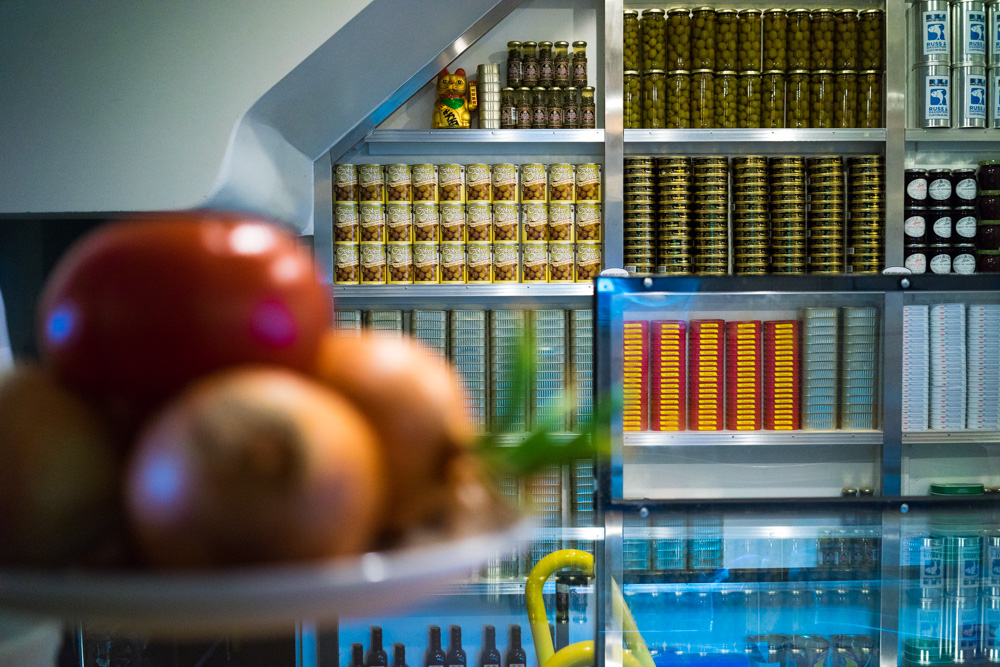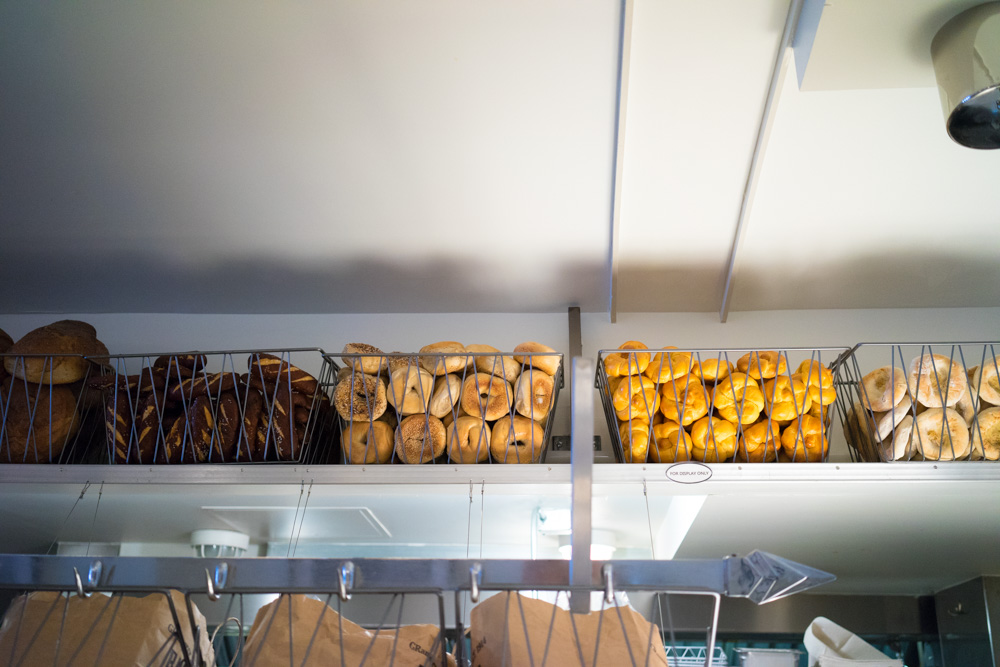 Ben and I got here before opening; this is the quietest you'll ever see the restaurant.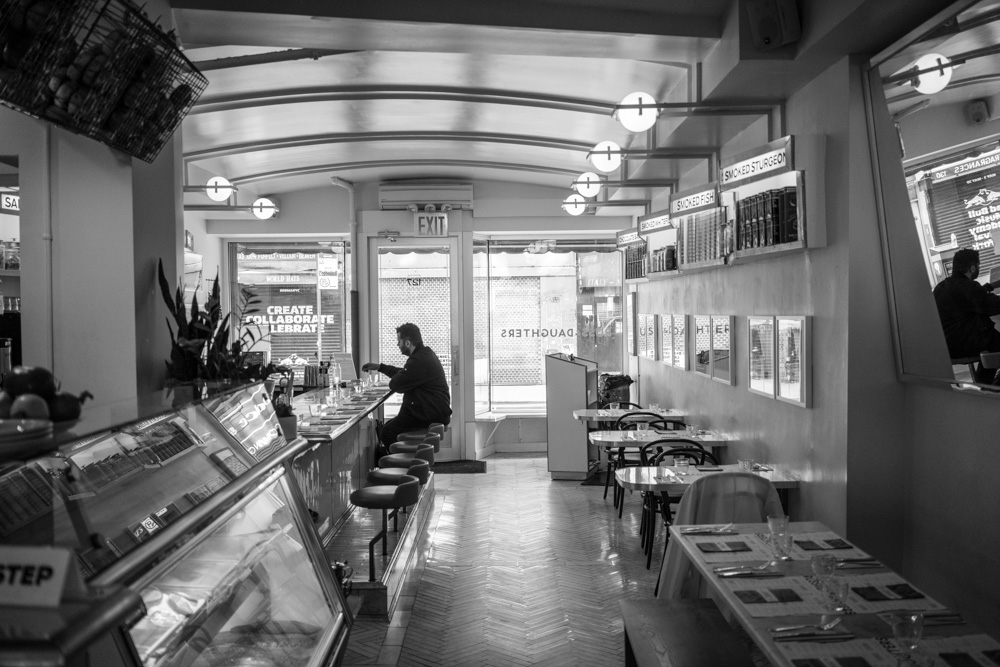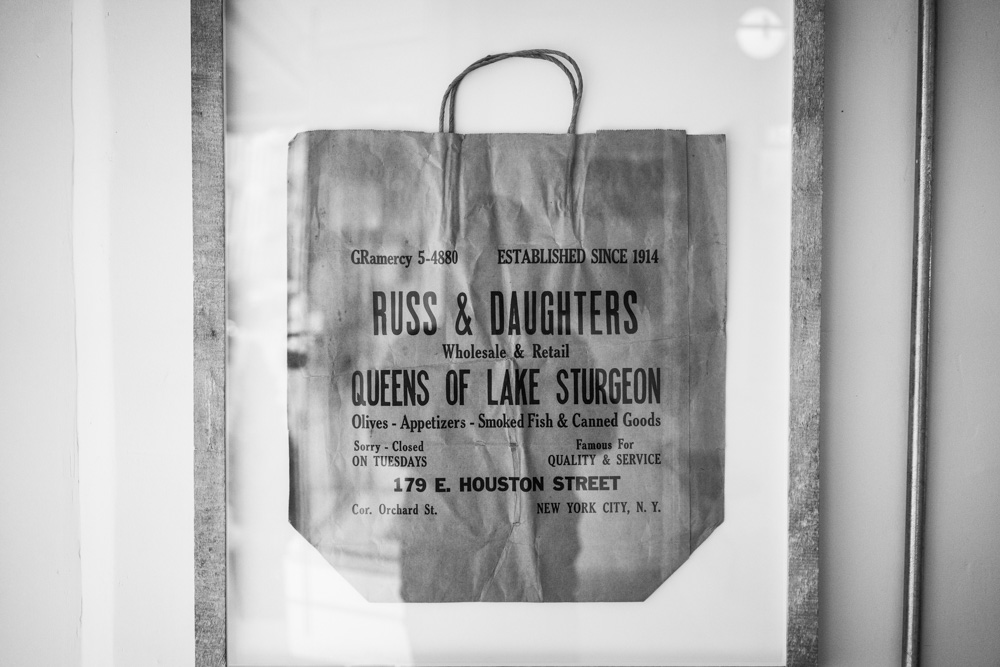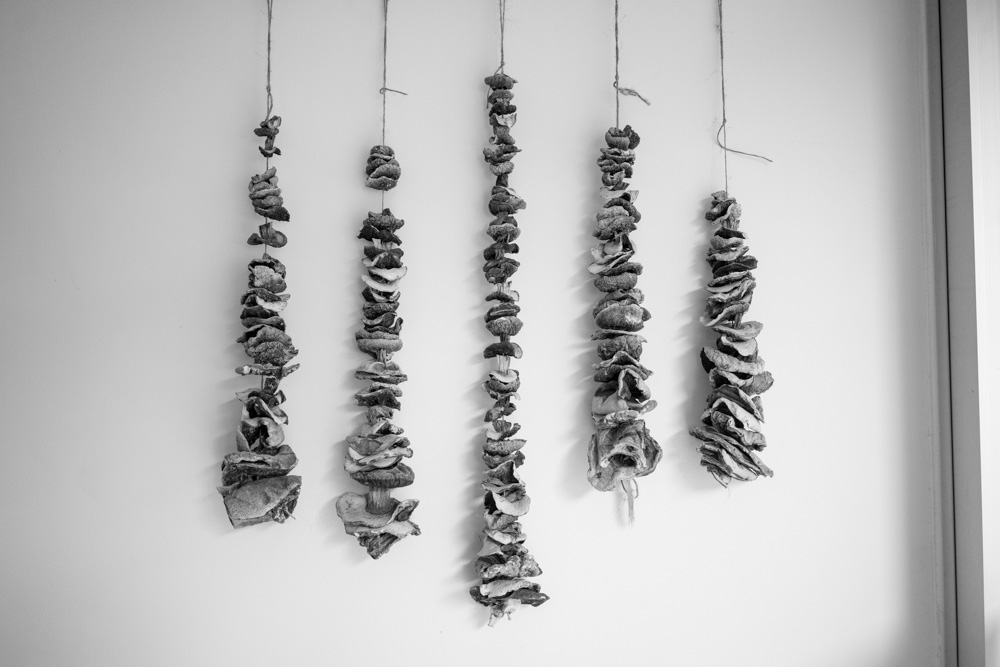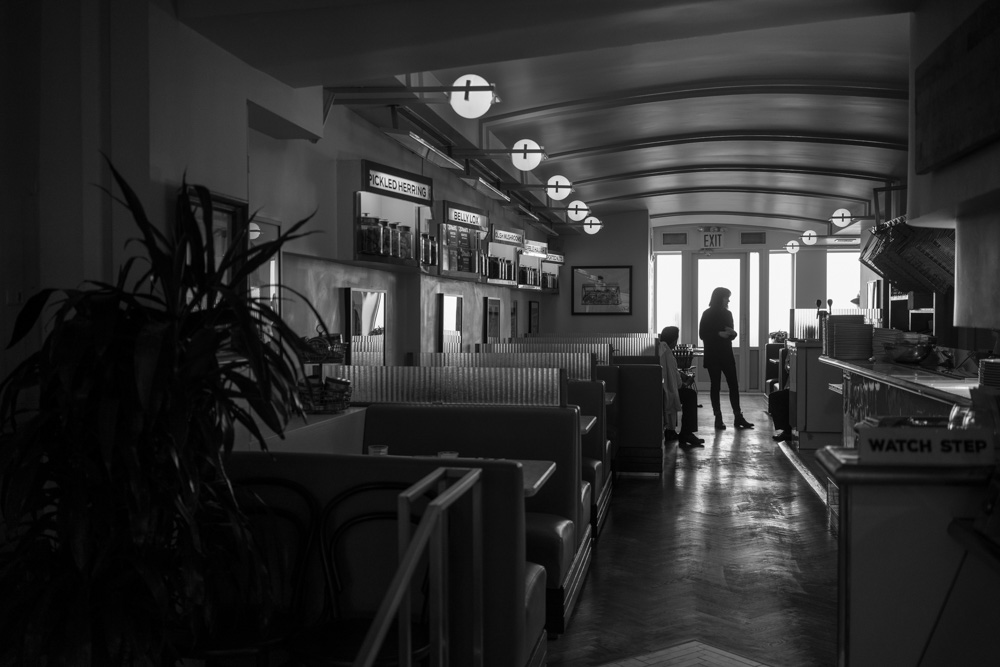 Breakfast is served.
Latkes, sunny-sides, and the most delicious lox.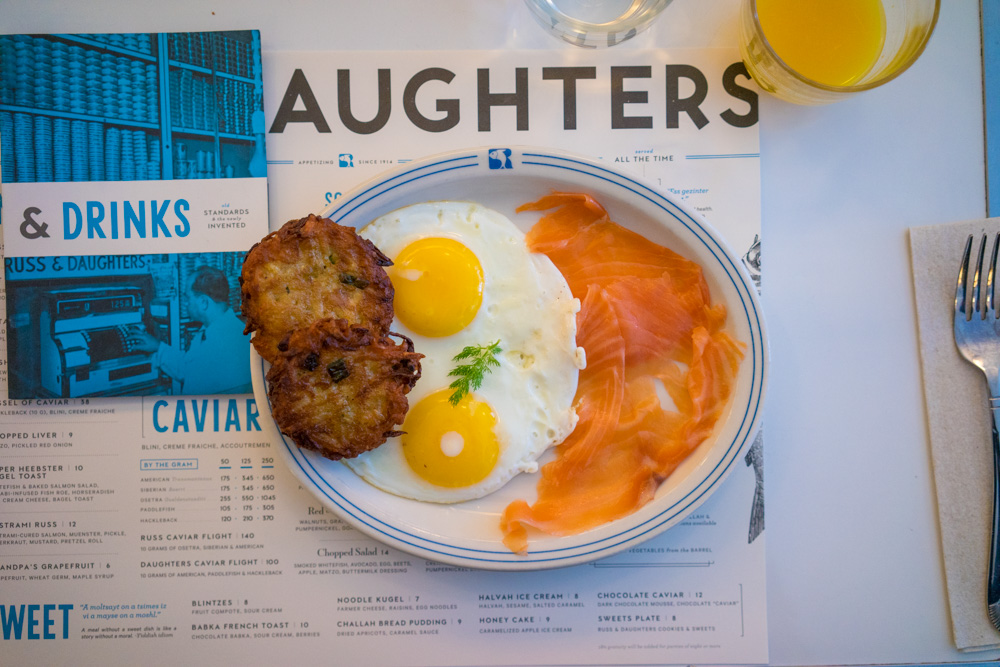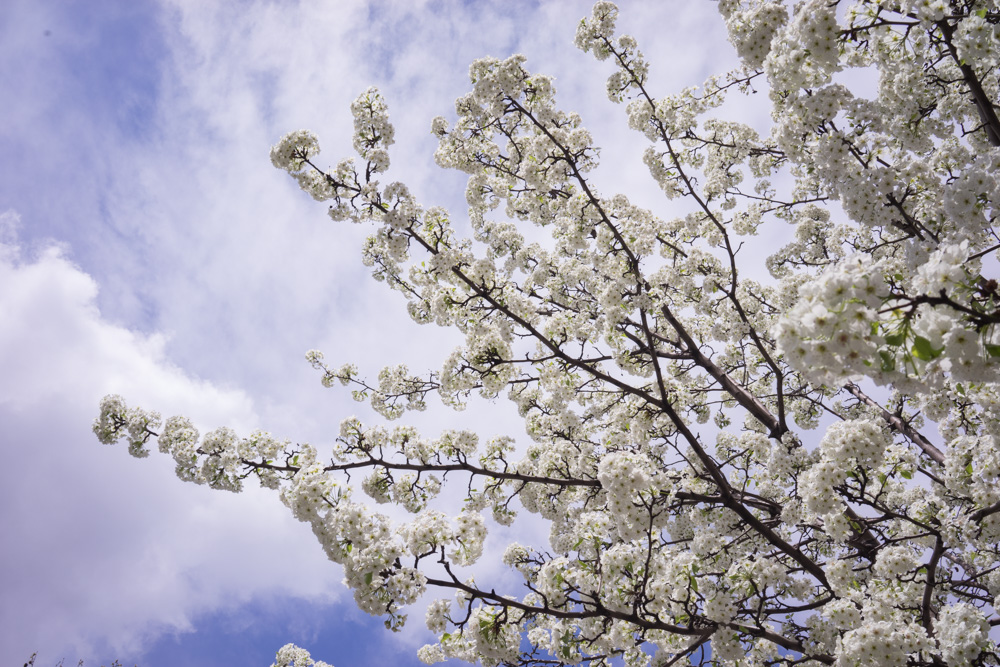 America is broad and byzantine, a country made up of many smaller nations and worlds. Even within a city, neighborhoods can be universes apart.  So the chasm between Los Angeles and New York feels, at times, interstellar.  It's in the density of foods and the pace men walk.  Cars vs. subways.  Blondes and brunettes.  The birthplace of skateboarding vs. the home of hip-hop.  That contrariety is what ultimately led to something like Streetwear.  That dialogue – that forbidden romance between coastal cultures – is where our world begins.
God bless New York.