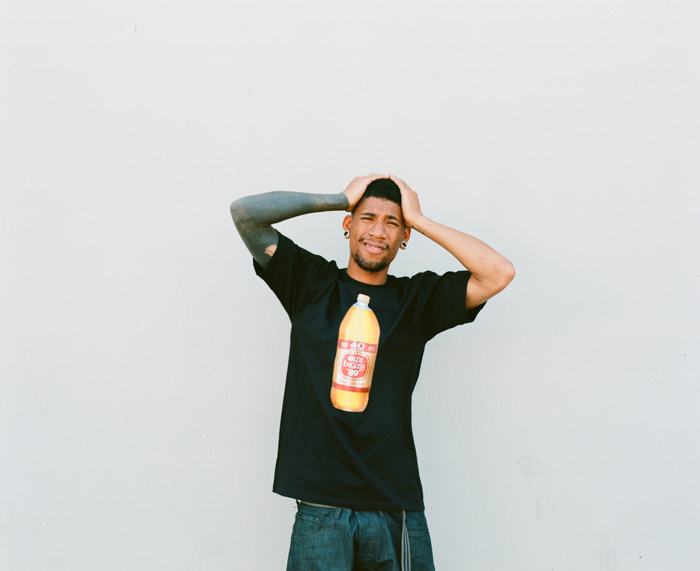 Freshjive isn't dead.
Earlier this weekend, Rick Klotz emailed me, quite unexpectedly, a lookbook of new (and old, but still new) Freshjive T-shirts as part of a limited collection.  "This new capsule consists of some of the very first graphics Freshjive put out in the very early 1990s, along with some new ones."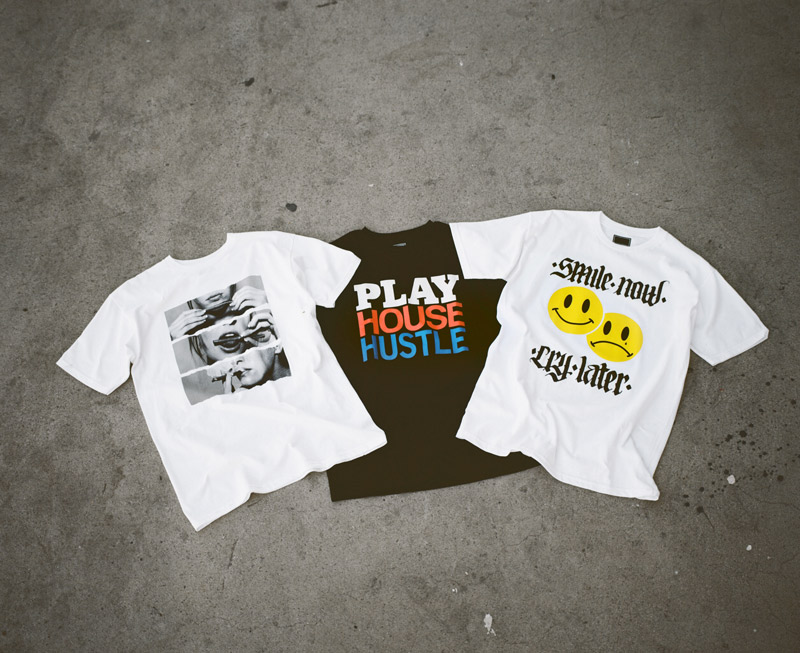 Along with the photography by Ian Flanigan, he also sent this interview with Hodgy Beats by Yulan Grant:
***It's a surprisingly sunny day in NYC when I hear my phone ring. I'm a bit too pre-occupied laughing at the kids across the street to pick up my phone in time. It's Gerard Long, better known as Hodgy Beats, and he has a few things to say. With four mixtapes under his belt, and multiple collaborative projects with Odd Future and MellowHype, Beats is finding his own light and he wants everyone to know. ***
FRESHJIVE: Alright so have you been?
HODGY BEATS: I've been cool man, just working on a solo album. I've been raising my kid, going to the park, cooking food. You know just living a good life. Honestly!
Sounds good! How's fatherhood treating you? Whenever I see pictures of you and your kid, you look so happy.
Yea, honestly that's where I find all my inspiration. Probably 90% of my inspiration comes from Trenton. Being around him, being away from him, just interacting with him, talking to him on FaceTime, just little things. I look at myself like I'm a new person everyday, so when he wakes up he definitely is. You know what I mean? He's just grasping everything – he's like the sun. Energy and whatever else there is is within his access. He takes what he wants from it.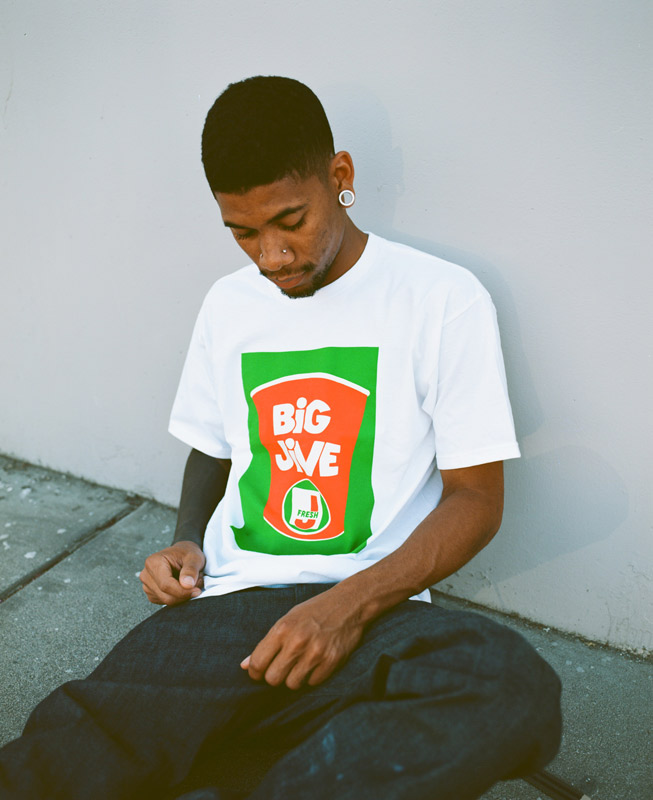 How is that influence being crossed over into your debut album?
Yo, man!! It really just has me focused on like, the subject matter, where I'm at mentally now. This is what we're here for. You can plan out the future, you can reminisce on the past but we're for the moment. So everything that I'm doing right now is for the moment. Life is just a bunch of phases so I'm just stuck in one phase until I'm ready to move onto the next one.
Where are you gonna take us with this one?
It's really just me shedding light. A couple of songs or lyrics I say… some of it is dark. I mean I'm not happy all the time. I try to be. It's really just me just trying to make sense of my thoughts and relate to community or the people in the world who are just like me. I realized, after all this OF shit blew up 4 years ago that I have a voice and people can hear me. That shit is dope! I'm not gonna take this position I have in life for granted, so the album that I'm gonna make it's gonna be a classic one.
I was going through your TL on Twitter and I saw this thing where you said, "I'm not black, I'm onyx." Can you explain that further? You know, what are the sentiments behind that… you know, how does that feel being an onyx sheep?
I was a really dark person. I don't know if you ever really get out of it. My whole life I've been depressed as fuck. For what reason, I guess I'm just a product of my environment. I want to get rid of all of that. Mentally and emotionally I am. I go to therapy and shit. I'm not embarrassed about it, everybody should hit therapy at least one part in their life. People think they're too weird or too normal to do it, but I think that shit's normal, you need a third party, or somebody that's just there like, "What up, dude." It first started where I had tattoos on my right arm and I love them, but I didn't want to tattoo my left arm, so I was like, I want a black arm. I really started thinking about why I wanted one, so I started looking up colors, black and the meanings, and the stone onyx came across and it kind of struck me and it was like, "Woah!" With onyx, it's my way of getting rid of all the negative shit that I linger on, or that lingers onto me from my past, just the shit that doesn't matter anymore and shouldn't apply to my life now. What onyx does, it gets rid of all that shit. A lot of people wear stones and beads and all that shit, I'm not really into that, but I respect it, so this is my way of having a stone or a bead, I just black out everything.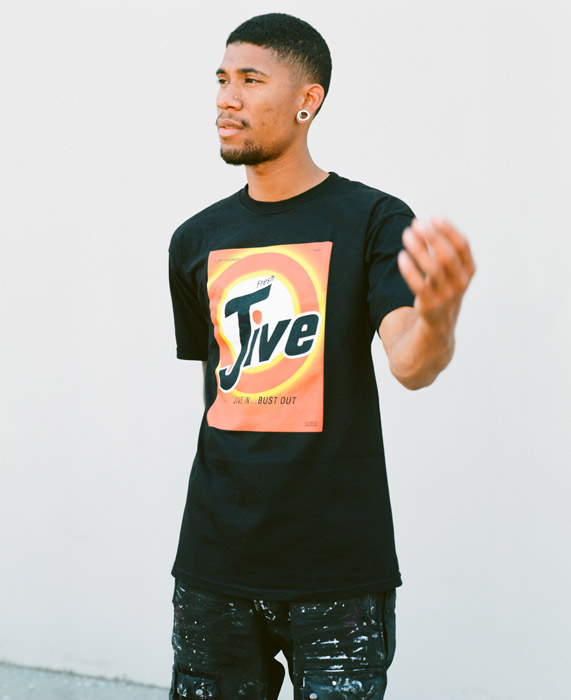 What's the creative process for you?
I'll just sit in my living room and catch a vibe and then I'll just go line for line or something like that. I love my creative process c'ause there kinda is no process – it's just however I'm feeling. It has to be natural, when it's forced I don't work.
What's in the future?
When I think about the future, honestly, it's cliché. I think about having a house that costs like 2.7 million, a couple cars, I'm serious. I think about having accomplished goals that have gotten me the material things I need to expand my family and make sure they're in a better place cause everyone wants their family is okay. That's goal one for me.
Why should your voice be heard?
We're all in this shit for something and if my voice can be heard more, cool. I'll sacrifice for that. It's worth it! I'm a legend.