So if you haven't noticed already, we've got some new additions to thehundreds.com. Take a look around.. Already LIVE is the return of The Hundreds Chronicles, our regularly updated online magazine where we interview "the culture's finest." When we first launched the site, The Hundreds revolved around showcasing our collection and publishing Chronicles… in the past, we've featured such notable personalities as Jeff Soto, House Industries, Jeff Staple, Craola, and Angela Boatwright. Our first Chronicle of the relaunch is dedicated to designer and industry secret weapon Anthony Harrison aka Tony Bones.
Also, if you scroll down the sidebar, welcome the esteemed Rob Heppler and Natalia Brutalia to the website with their blog contributions. Rob's perhaps best known in our world for co-hosting the now-defunct Weekly Drop podcast, but he's now LA-based and still raising 12 kinds of Hell. Natalia's one of The Hundreds' own, but she's also a budding photographer, her strengths lie in capturing her and her friends' daily lives.
There's plenty more on the way, so stay tuned. Jake and The Hundreds' team rider Owen (aka Mike Franklin) know what's up!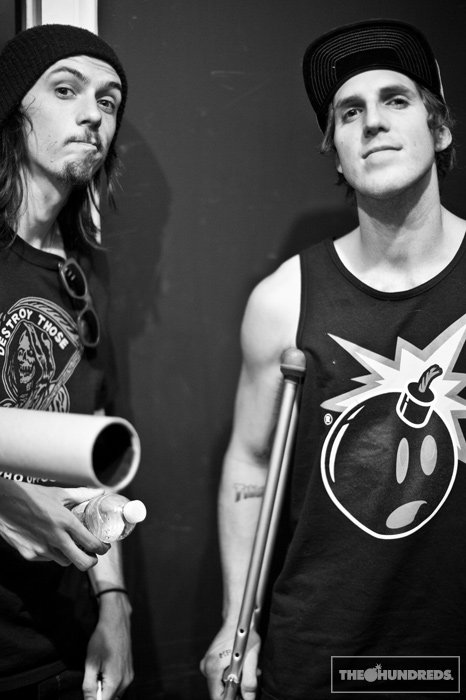 There's no other model that's making as much noise on the internet these days as Shay Maria. She's become a cult sensation in the immediate skate/sneaker/street community, but she's poised to take over the world. I'm doing my best to give her some career guidance here, but what do I know about being a hot girl? Follow Shay on Twitter, add her to Facebook and Tumblr, and don't be afraid to ask for more.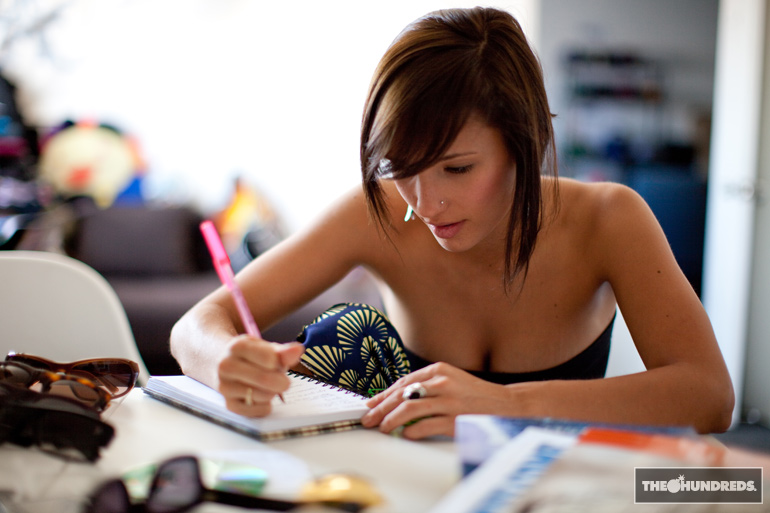 by bobbyhundreds