When you live in L.A., you end up waiting a lot. Waiting, in a line of trophy wives, to check out your chicken-in-a-bag dinner from Trader Joe's. Waiting for somebody/anybody to leave a courthouse parking meter to pay off your parking tickets. Waiting for your fledgling acting career to blossom into movie stardom. While Waiting on tables.
And of course, most notably, Waiting in traffic. So while my soul dies a little bit on my morning commute, I'm bringing you along for the ride.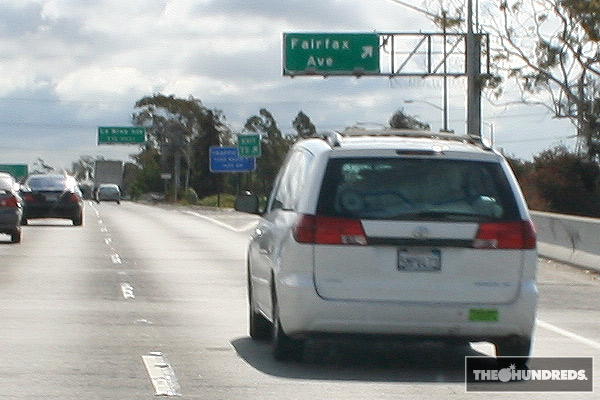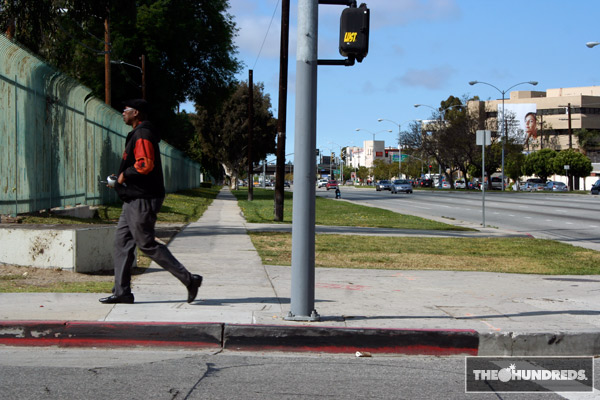 You got got.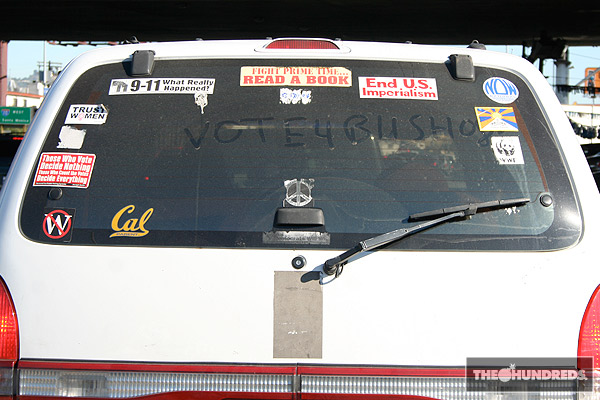 The first stretch of Fairfax as you exit the 10 freeway runs through a residential neighborhood. It always feels slightly out-of-place, like Hill Valley in "Back to the Future," but more like the bizarro-1985 version in "Back to the Future II."
Perhaps it's the gangly trees? My dad always taught me to notice the trees, not the buildings. So. Noticed.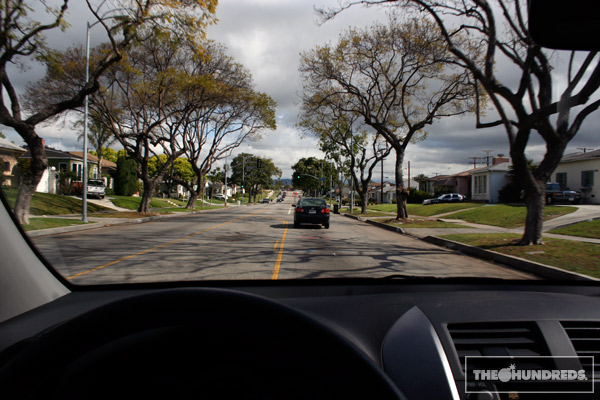 Many people are unaware that Dogtown icon Tony Alva has his own boutique here at the foot of Fairfax. It's actually pretty awesome.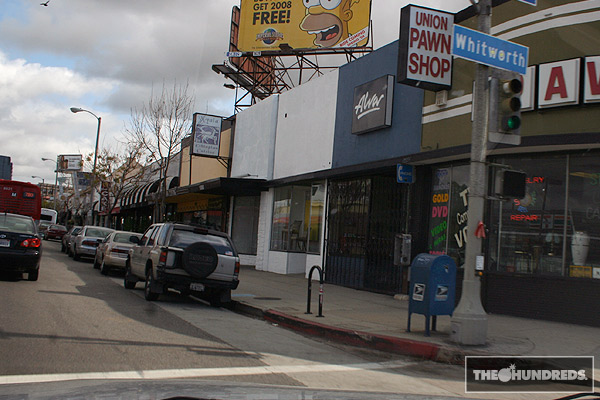 Entering Little Ethiopia.
This is like the Willy Wonka psychedelic tunnel part of the ride. Except instead of giant gumdrops and Oompa Loompas, it's like, all about injira and Ethiopian-Americans. The colors and vibe are a nice pop on a drab strip.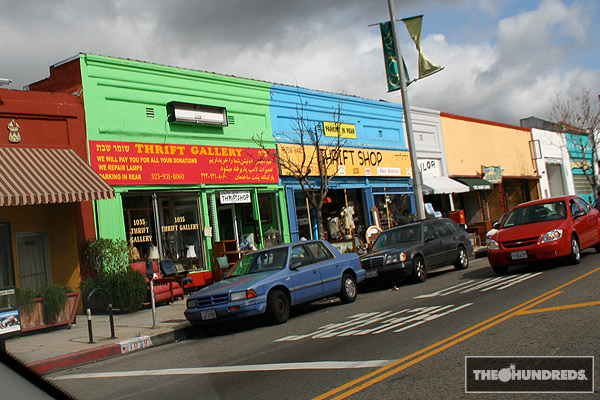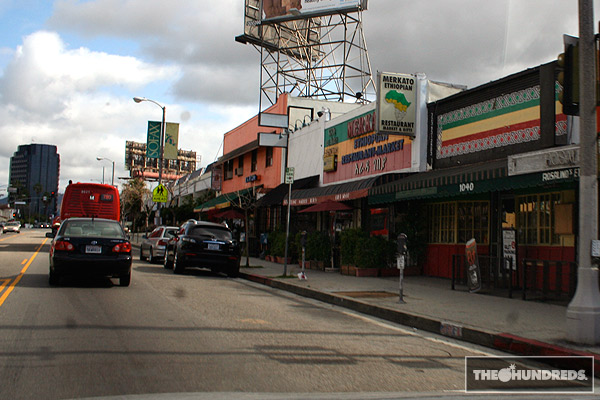 We're nearing the corner at Fairfax and Wilshire, home to the infamous Petersen Automotive Museum. It still trips me out that it's been over a decade since the Notorious B.I.G. left the museum's parking lot after the Vibe party, and was gunned down in the middle of this very intersection. It also trips me out how they got a racecar up there.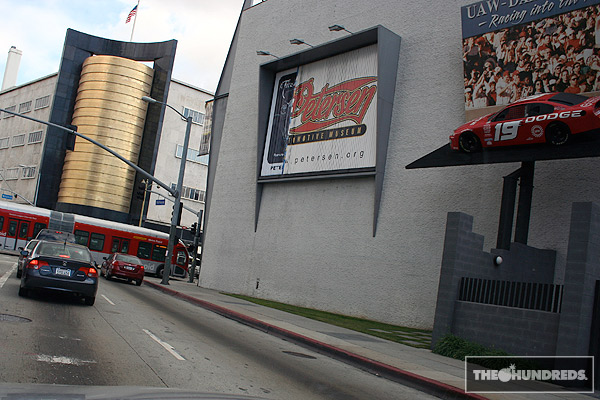 On the left there's Johnie's, which always looks like a swell late-night joint, except for the fact that it's a fake front. How Hollywood. This ritzy shell-of-a-diner is rented out as a filming location. My favorite Johnie's cameos are in American History X, Reservoir Dogs, and The Big Lebowski.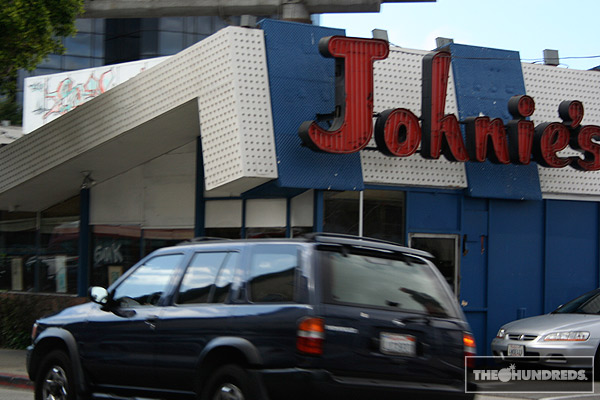 Juxtaposition is key.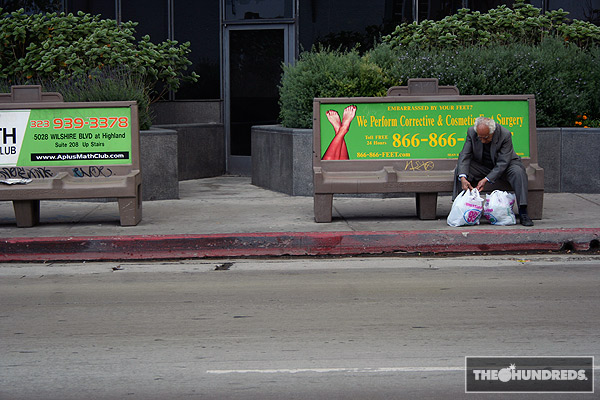 The only store I give more money to than Apple, is Samy's Camera. This is like the megaplex of camera everything. A lot of serious photographers worldwide recognize Samy's for their mailorder, but one of the best parts about them is coming in and dealing with their Moe's Tavern-ish staff. It's like the casting director for "O Brother, Where Art Thou?" hired all the eclectic, camera-geeky employees here.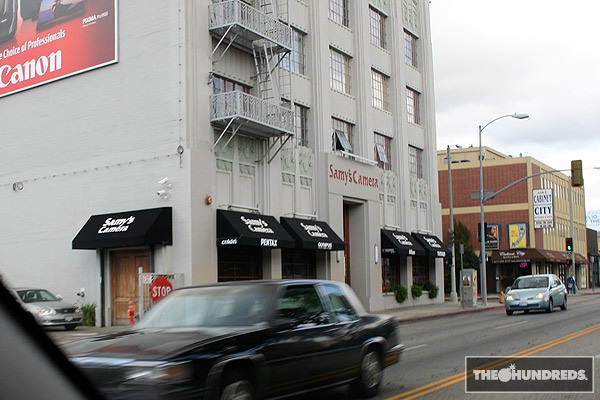 On the next block is Chad Muska's new shop Factory 413.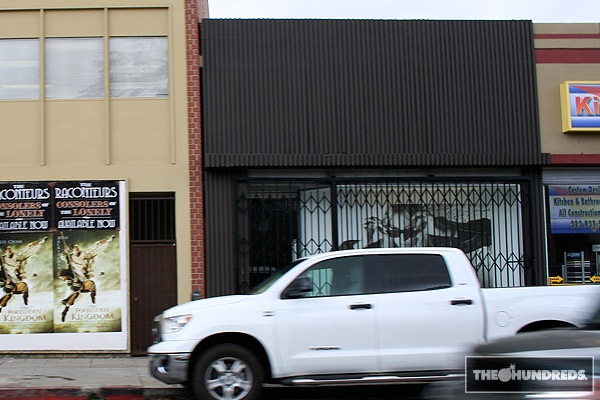 And not too far up from there is Frank's, which is always crackin'. It's the salsa.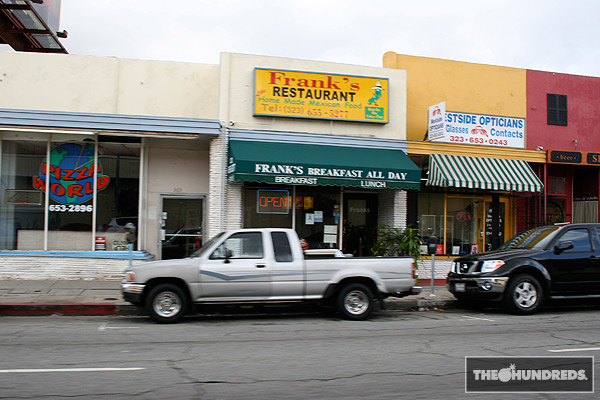 That's the Writer's Guild. It's difficult to recogize these people without gigantic red picket signs above their heads. Wink.
Good job guys. Fight for your right.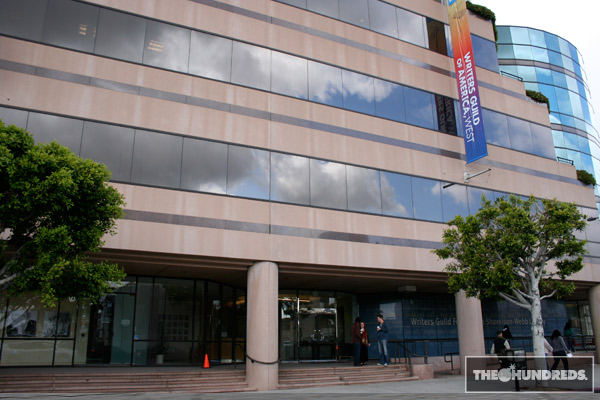 That's CBS Studios on the right. Unfortunately, they're about to pack up and head off to Studio City like all the other studios have already done. But for some reason, they're gonna keep "The Price is Right" here? Maybe because Studio City doesn't want to be barraged with throngs of wide-eyed Middle American tourists wearing oversized name tags.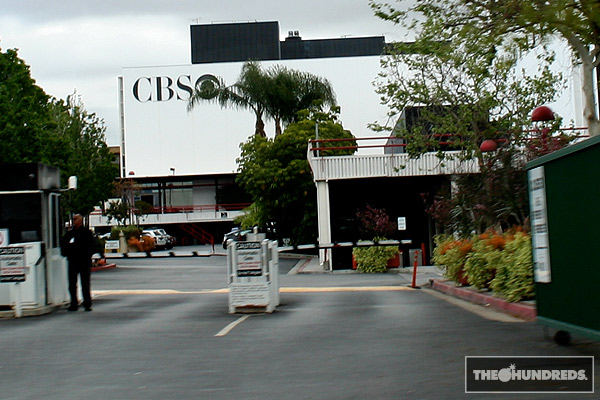 The Grove is the massive outdoor shopping mall here in Hollywood. I rarely visit, unless it's to lose money at the aforementioned Apple store. Other highlights: Taschen bookstand, Pinkberry at Farmer's Market, GAP boxers.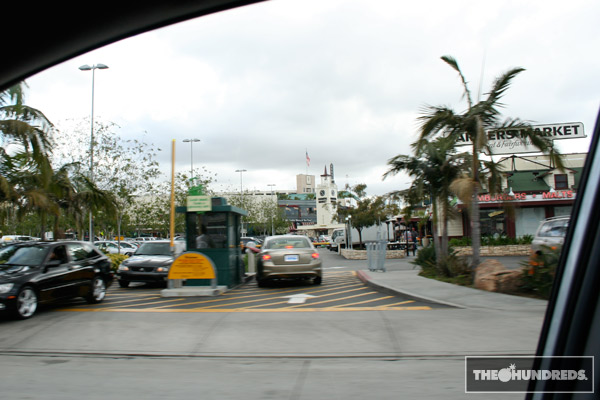 Are we there yet?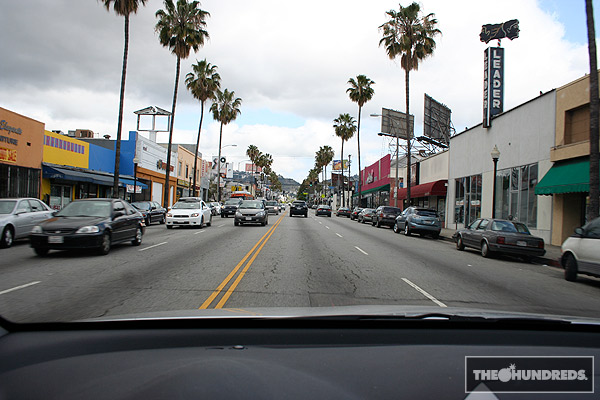 Left on Rosewood.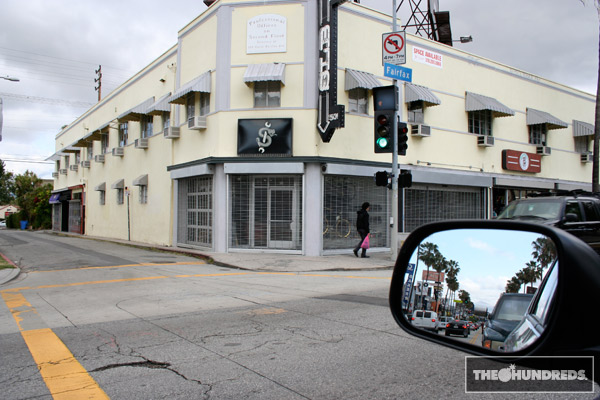 Safe.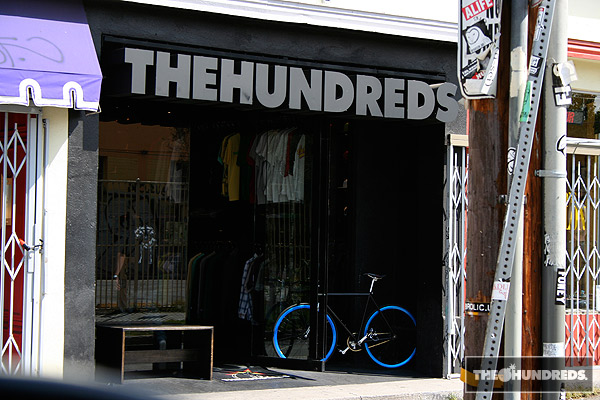 by bobbyhundreds