Whenever I travel, the first thing that draws homesickness are memories of our favorite Mexican food restaurant in downtown Los Angeles: La Taquiza.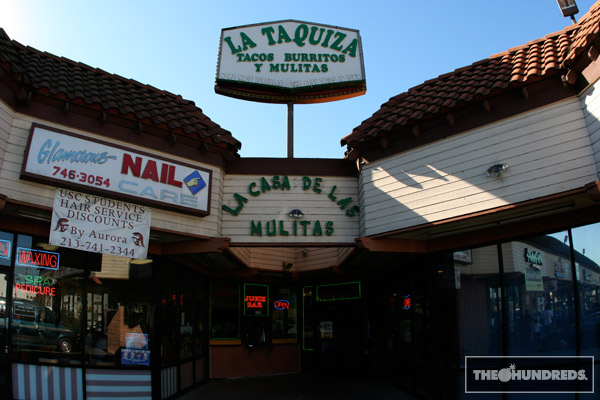 La Taquiza's been our regular spot for years. The burritos are unparalleled, the mulitas on point, the fresh-squeezed watermelon and fruit juices otherworldly. (The bathroom is otherworldly too, but that's for different reasons).
Our man Miguel founded, owns, and operates La Taquiza. Every morning he's in the back, chopping up fresh avocados for their special guacamole sauce. During the daytime you can find him in the kitchen, preparing shrimp tacos, chicken salads, and sizzling fajita plates.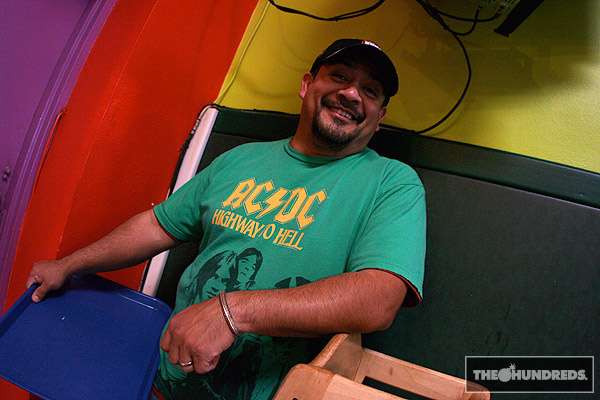 You can't really go wrong with anything on the menu. For starters, you should definitely consider the carne asada burrito (and ask the cook to throw in some grilled onions). Garnish that small tortilla baby with a variety of salsas, jalapenos, and fresh-cut carrots at the salsa bar. And while you're at it, read the life lesson (in English or Spanish) that's painted on the wall.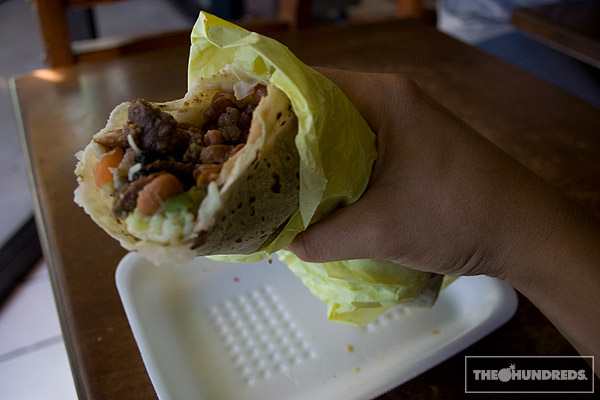 Visit La Taquiza at 3026 S Figueroa St, Los Angeles. And pick up our t-shirt dedicated to the world's best burrito only at either THLA or THSF.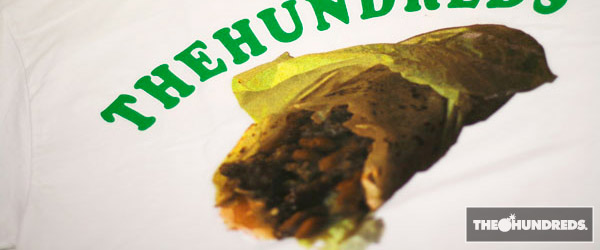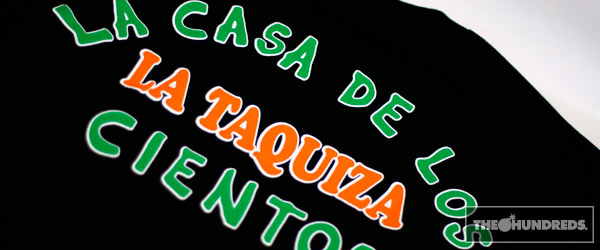 by bobbyhundreds