From Rosewood to Inglewood.
I headed south this afternoon to catch up with one of my brother's old childhood friends, a dude by the name of Ted Chung. Although the rest of the world knows Ted as Snoop Dogg's right-hand man and President of Doggy Style Records.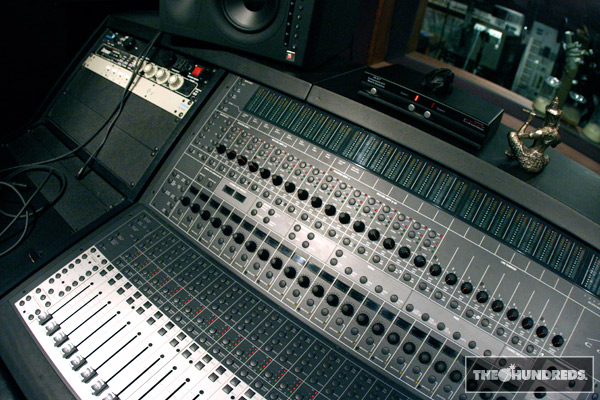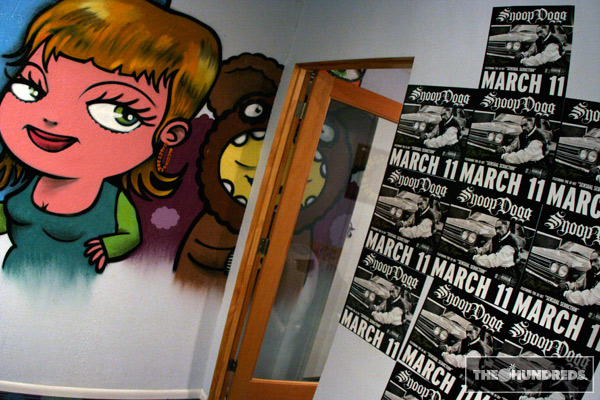 You gotta love the decor at Doggy Style. Chase's murals on most every wall, platinum records in the hallway, and The Hundreds stickers at every turn.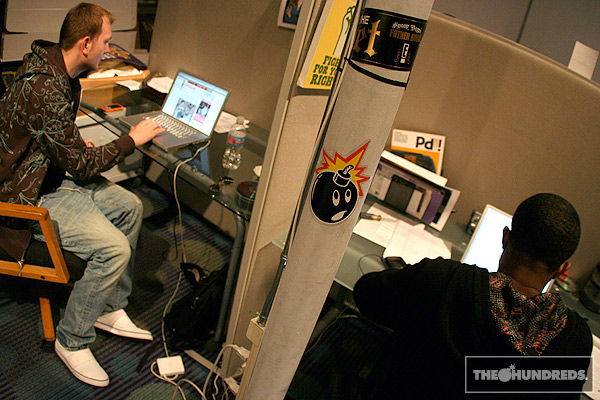 Ted is also the chairman and founder of the Cashmere Agency, a viral and online marketing agency that works with corporates like Disney, Coca-Cola, and networks like the E! Channel.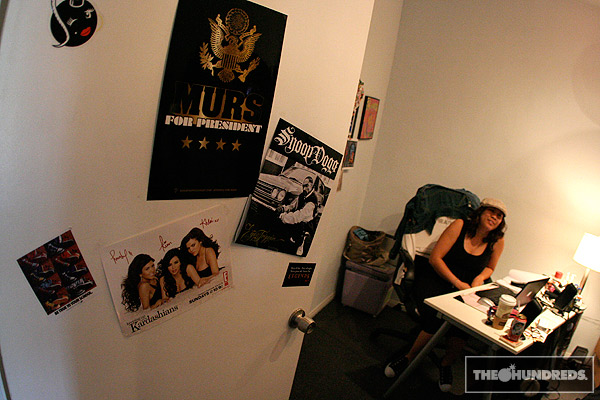 Ted, his assistant Justin, and I rapped (no pun intended) about the state of the music industry, whether current music really sucks or it's just that we're getting older (my vote: it really does suck), and how CDs and digitalization killed music, and eventually killed itself.
So Ted suggested that we should just bring back the cassette. Real mixtapes. In my opinion, once cassettes died, the music started dying, both literally and figuratively. Mainly because the cassette tape forced the listener to appreciate an artist's entire album of work. None of this skipping-around, repeat, nonsense that CDs introduced. And especially now, you can completely ignore 90% of a musician's finished volume thanks to iTunes and single-downloading. You can even forget about the artwork, since the music vendors are threatening to pull tangible CDs off the shelves. So yeah, let's bring back the cassette.
The only problem: No one has a tape-player.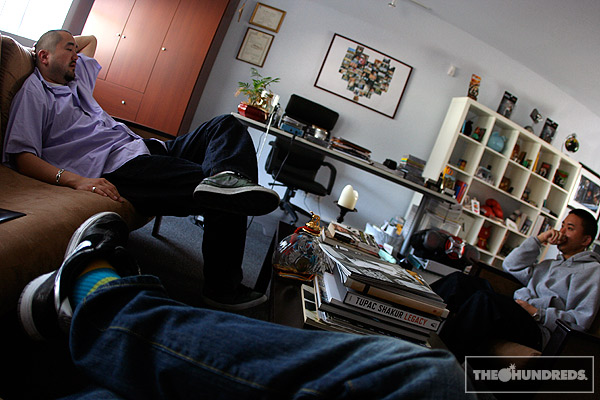 Got some goodies.
Snoop's been promoting this cognac: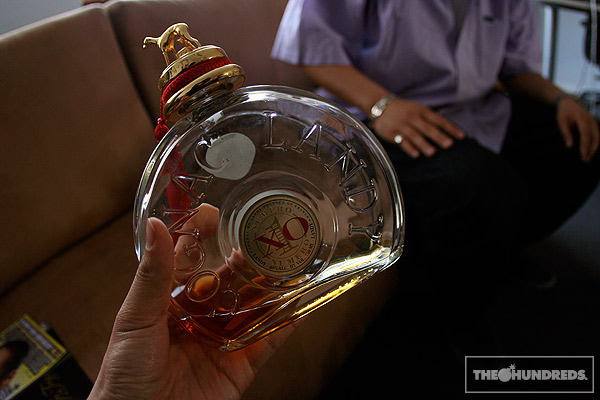 Doggystyle.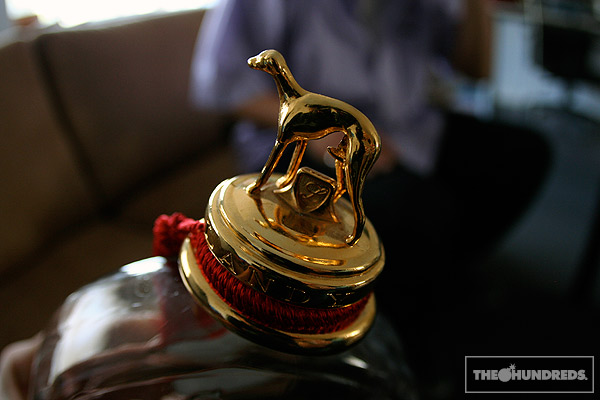 Snoop's new album: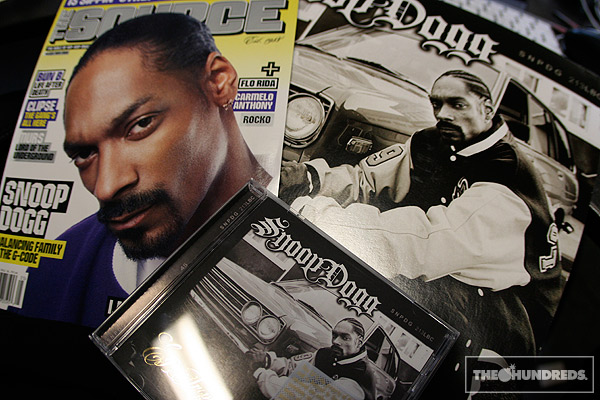 Oh, and in the current issue of Source, you'll find a nice feature on Ted: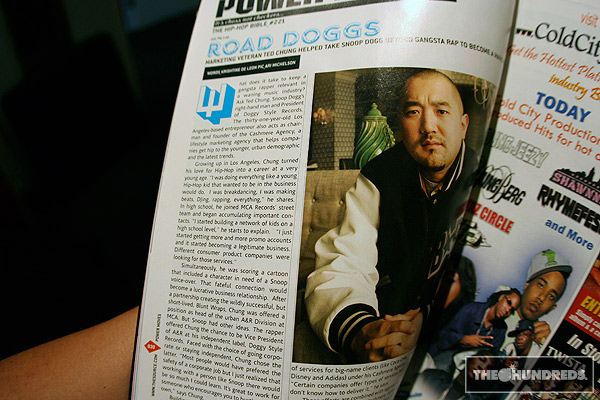 by bobbyhundreds