So, of course, Joe Hahn (Linkin Park/SURU) has got the illest studio setup in the middle of his toy room, framed by a WK Interact piece. The stars aligned, Joe and Dave Choe get busy.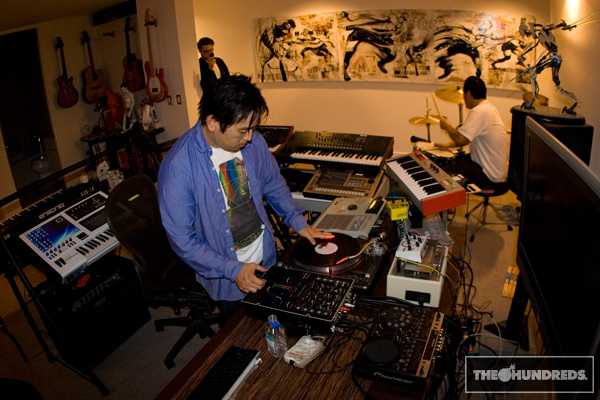 Dave's left-handed, so we had to switch up the drumset situation. Ready set go.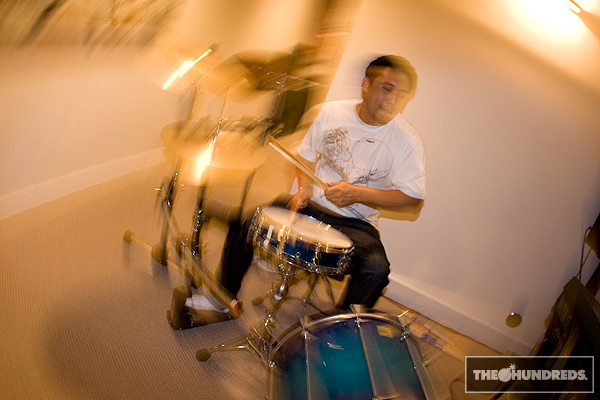 I wondered aloud if his neighbors care about the post-midnight jam sessions, but apparently they're just stoked that their kids' favorite rock band practices next door.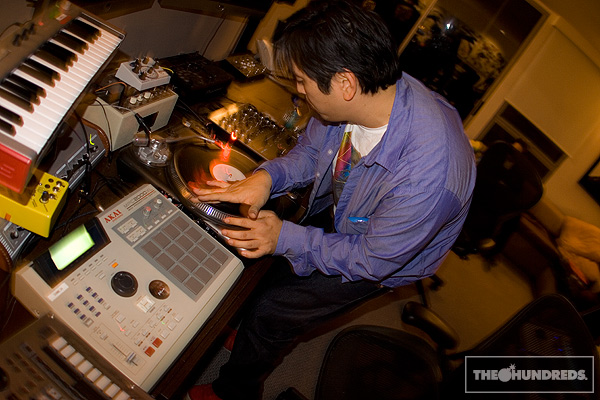 Dave only knows how to play one way. Loud.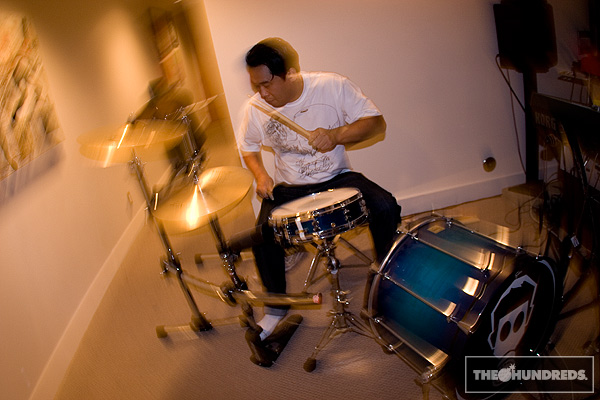 Eric (Giant Robot) got some good video. Patience, it picks up about halfway through.
Afterwards, Joe started playing back some new Linkin Park sounds the guys had been working on the day before.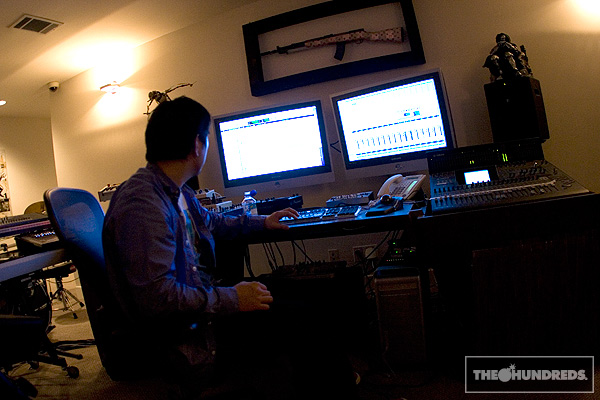 Rosie was feeling in the mood.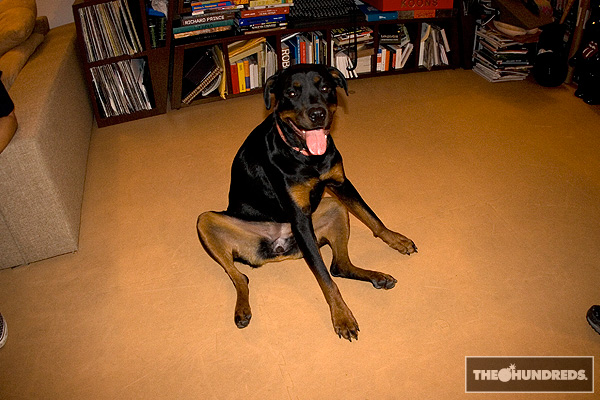 Dave and Jimmy wanted to show off her Wu-Tang mark. I don't see it.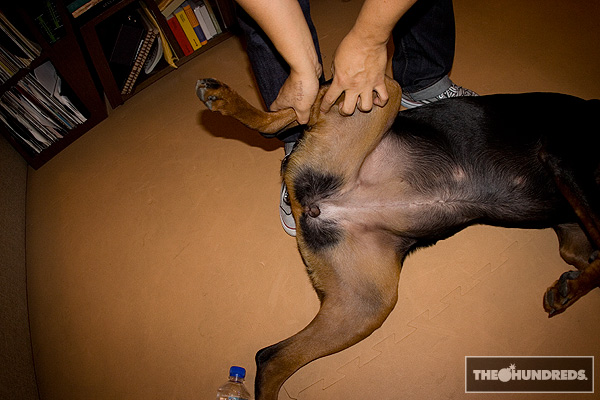 by bobbyhundreds