Remember Shel Silverstein's poem, Hector the Collector? Joe Hahn (Linkin Park / SURU) is kinda like that, except his "bent-up nails and ice cream sticks" are some of the rarest art, action figures, and movie memorabilia in the universe. Like these Craola paintings. Next to his home'selevator door.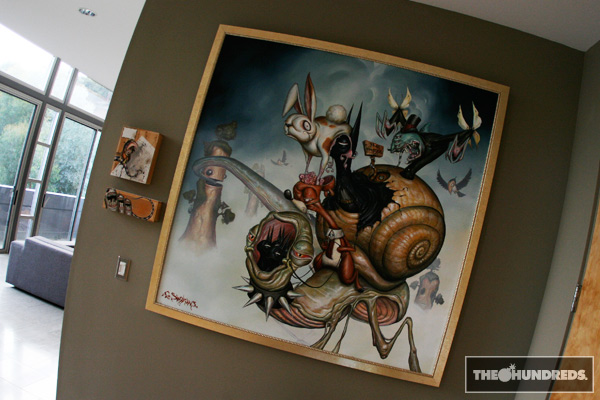 I see some of Shepard Fairey's fine work.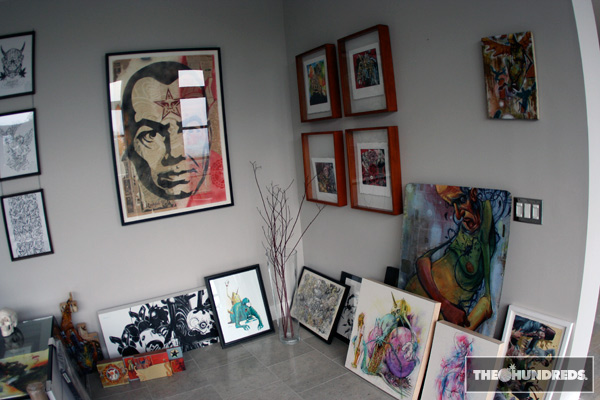 Dez Einsewell.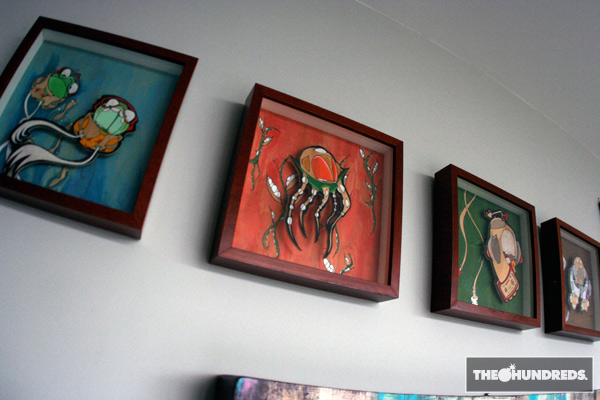 Pushead.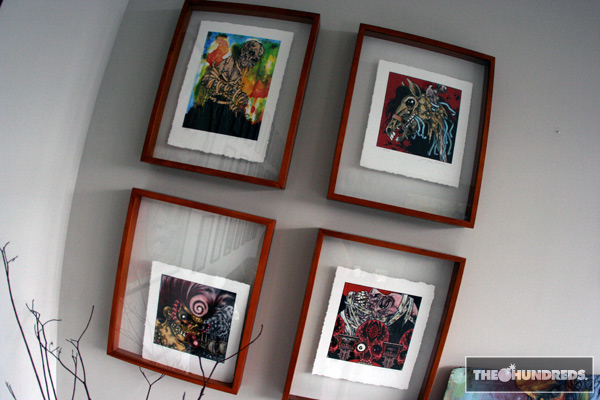 On and on.. for days…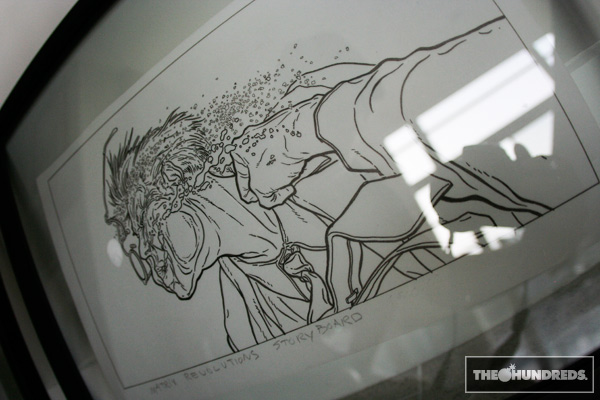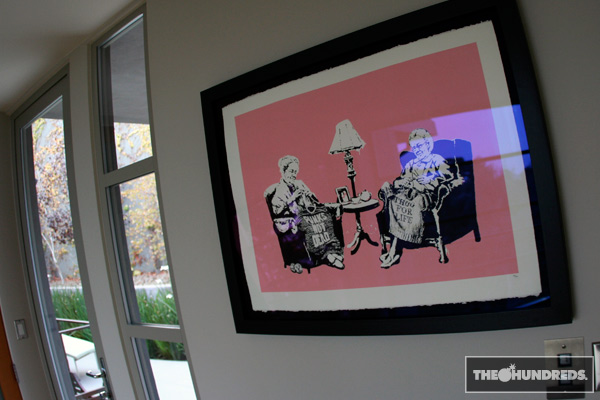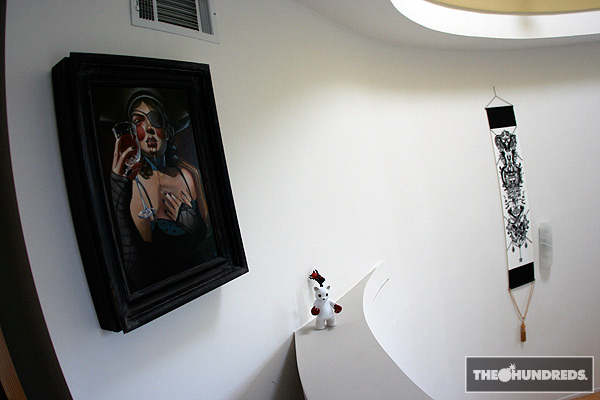 Kinda awesome.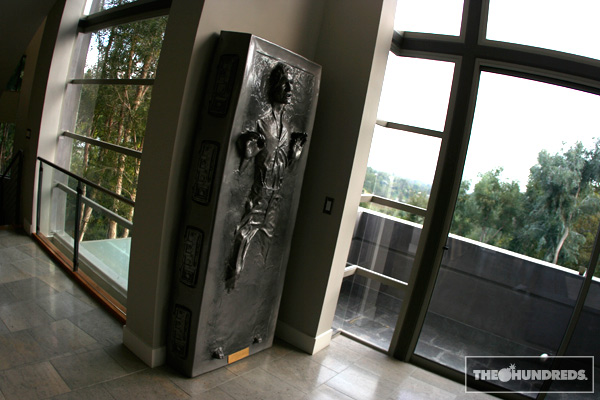 I think this is Rostarr's.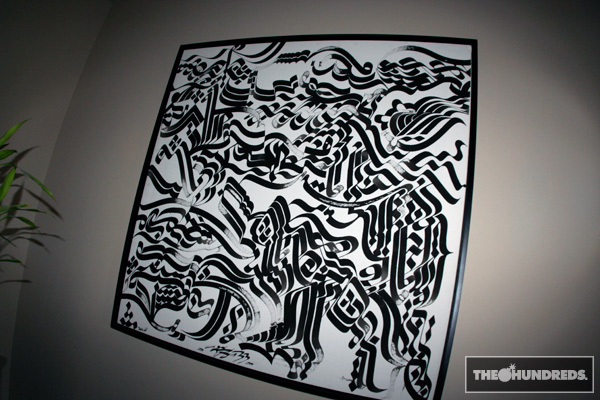 That's the Robocop gun.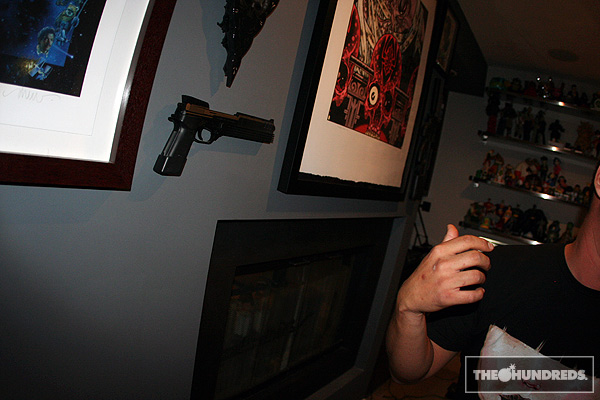 Dave Choe, Jimmy Choe, and Eric Nakamura (Giant Robot) came over past midnight, after a round of Bonchon chicken and karaoke on Sawtelle. They were pretty spent, but the grand tour of Joe's palatial estate was more than inspiring. So much art, that now it's just amassing on the floor, in bathrooms, kitchen cabinetry, stacked up in the garage.. I guess it's a good problem to have.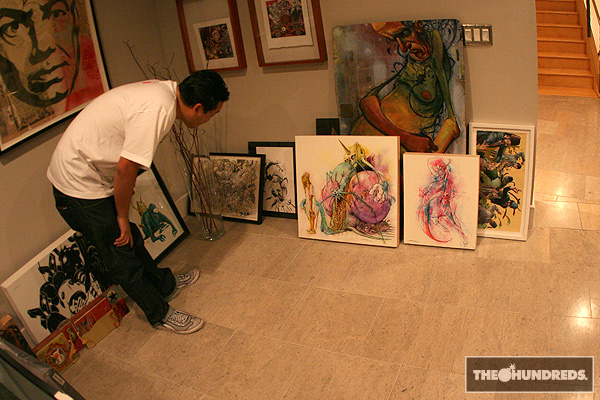 Eames chair. It's a real one.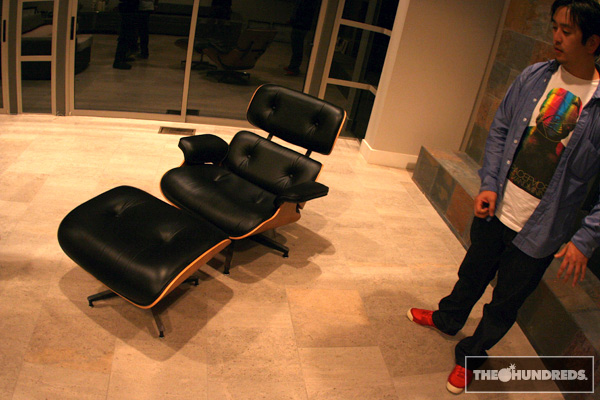 I've actually never sat in one of these before. Once I was down, it was hard to get up. Nice Usugrow collection there (!!!!!!!!!!!)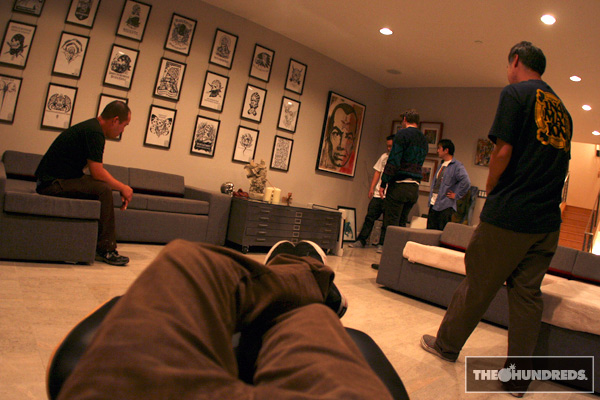 Yup, he's got it. Saber's woodwork.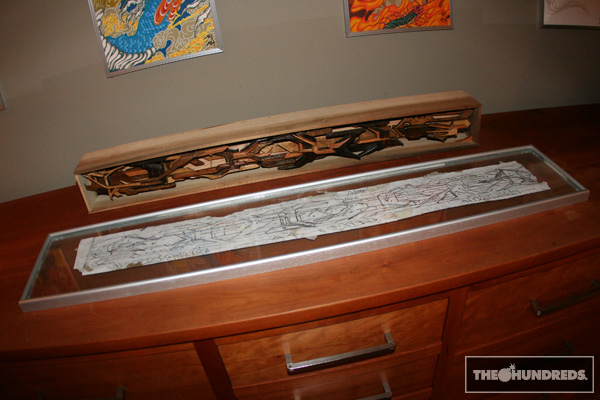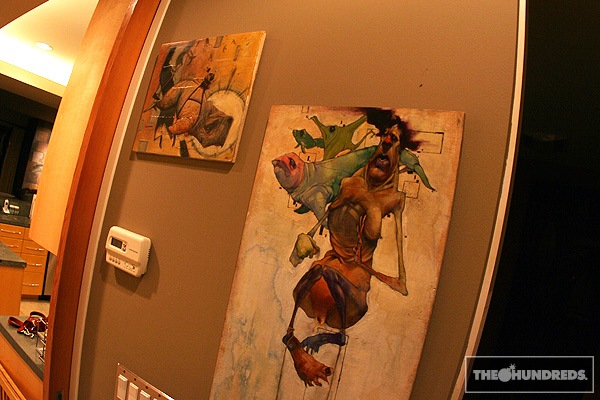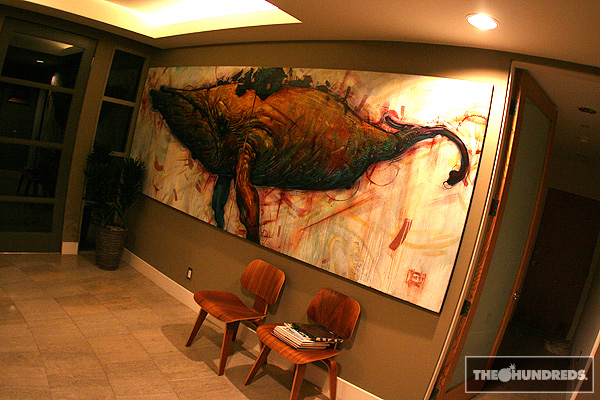 The Medicom corner.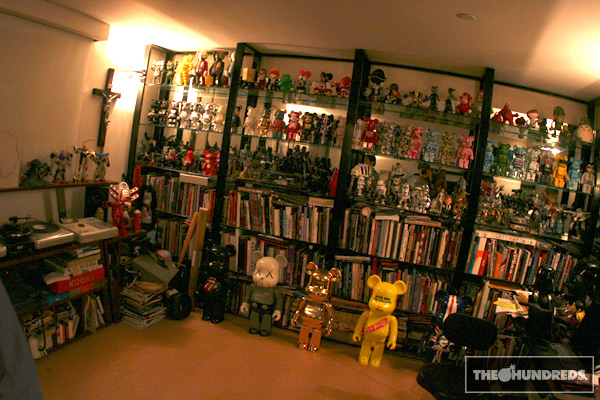 You'd be smiling too.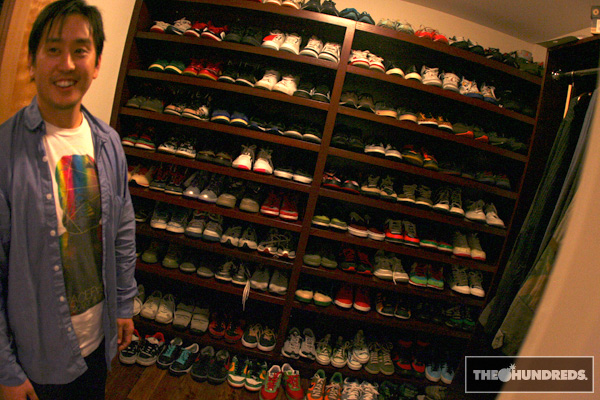 I think if you just walk through this bathroom, you automatically get a little cleaner.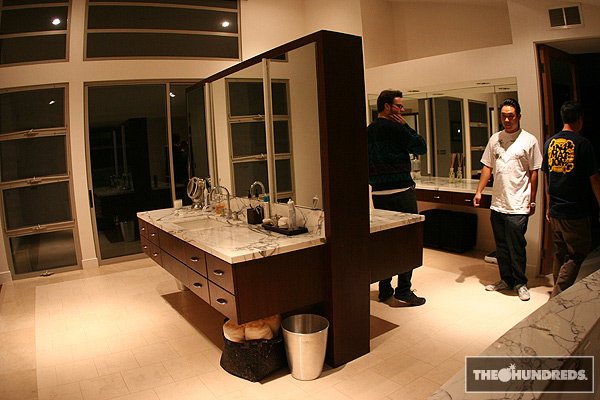 The toilet's getting in the way.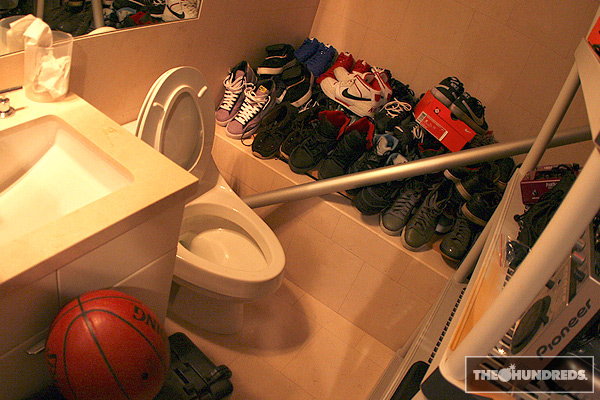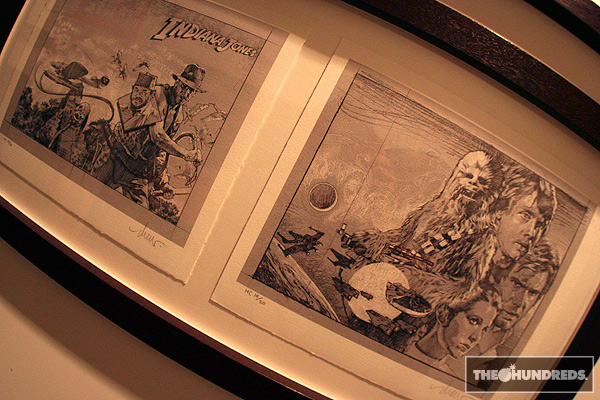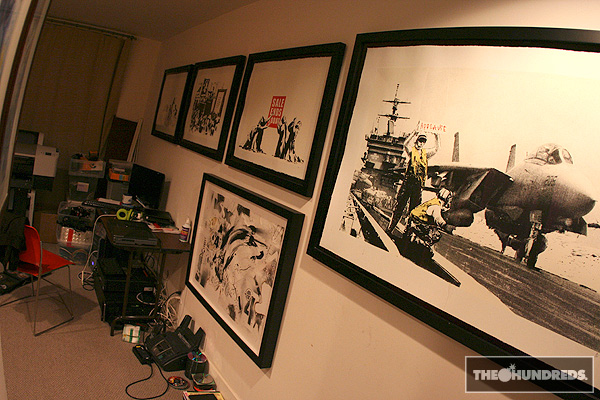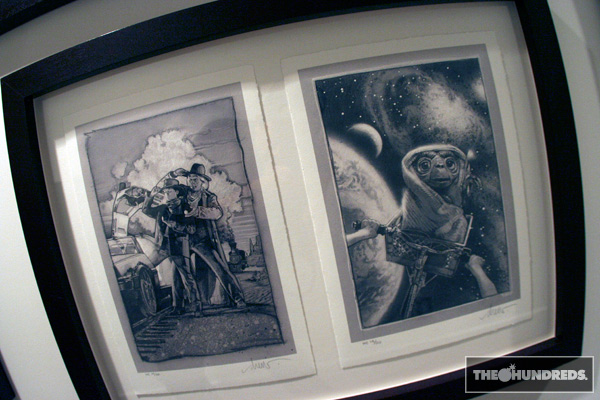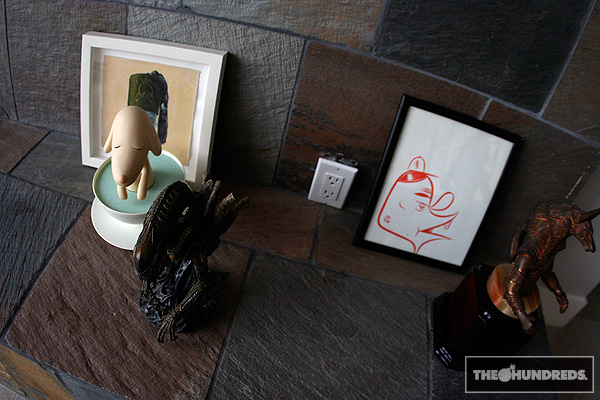 I think Joe referred to this as the "Halo" room. As in, this room was built with the sole purpose of playing HALO INSIDE OF IT.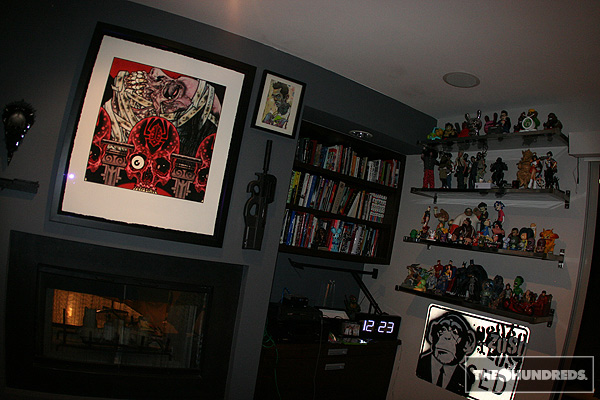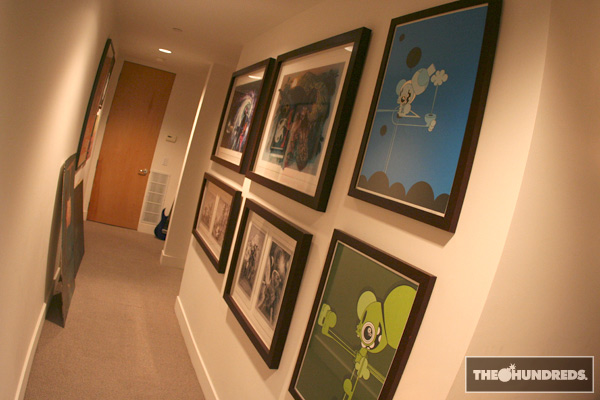 Out of all that, this is what everyone bugged out on the most. You can print the entire internet with that beast.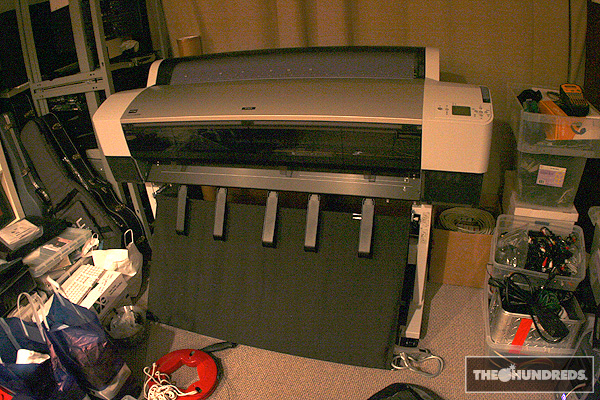 And then we found the studio. Stay tuned for what happened next…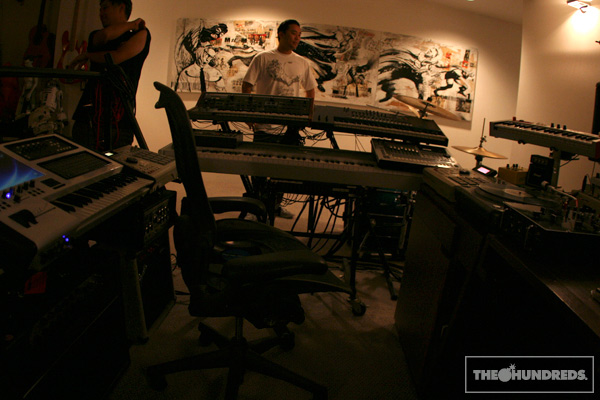 by bobbyhundreds