Primitive gets the window treatment.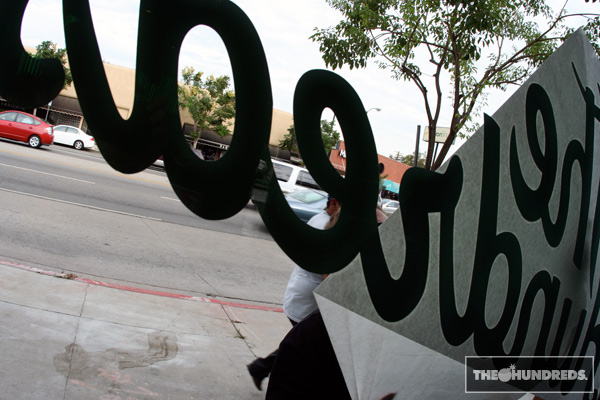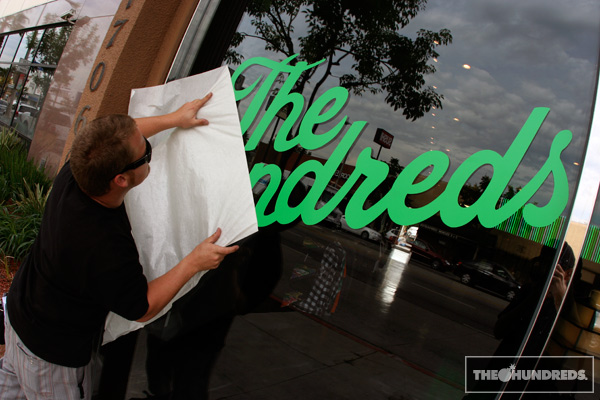 Smack-dab in the middle of Ventura Blvd., Primitive is the go-to boutique for all your streetwear, skate, and sneaker needs. The buildout is beyond impressive and inspired by a futuristic interpretation of ancient ruins. With the green color scheme and alternative neon lighting, it's even more intensified in person.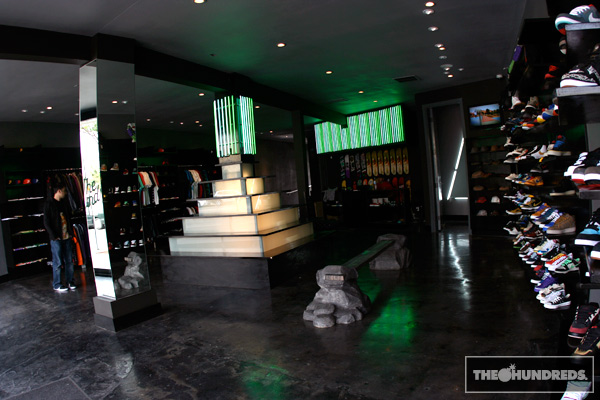 The four horsemen behind Primitive. Andy, P-Rod, Jubal, and Jay. Good dudes who've all had an exhaustive background in skateboarding and the industry.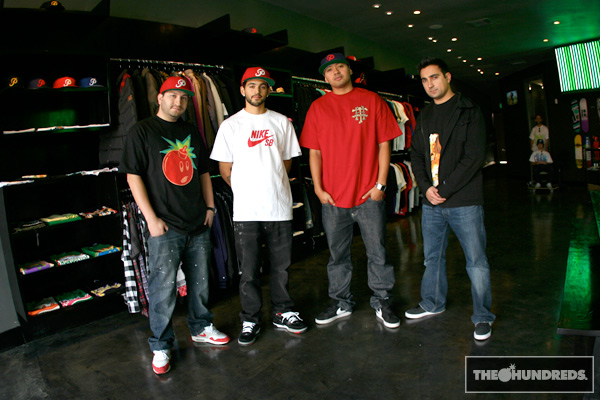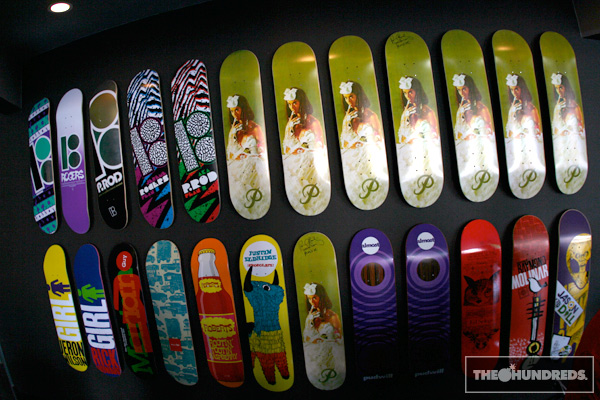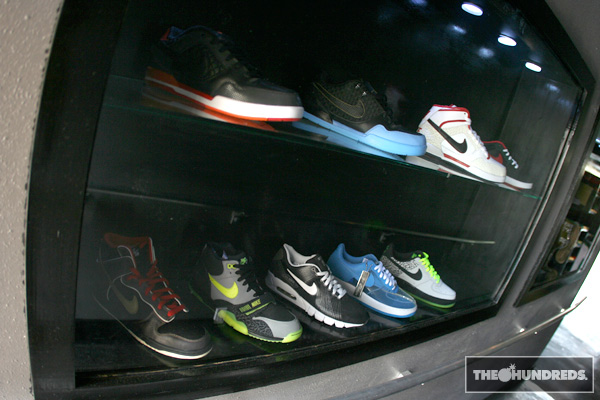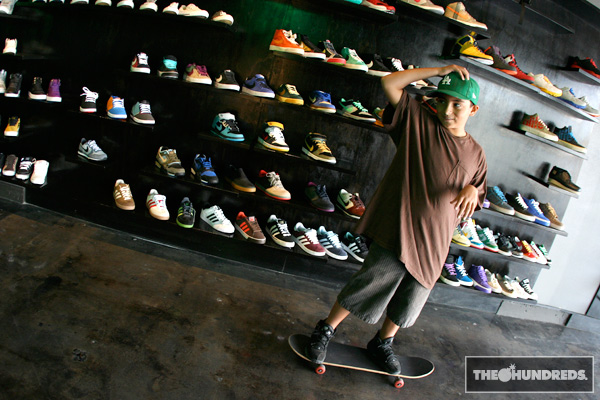 That's a $100,000 beverage.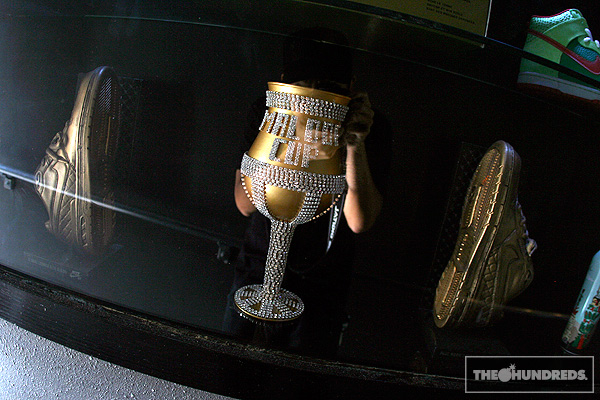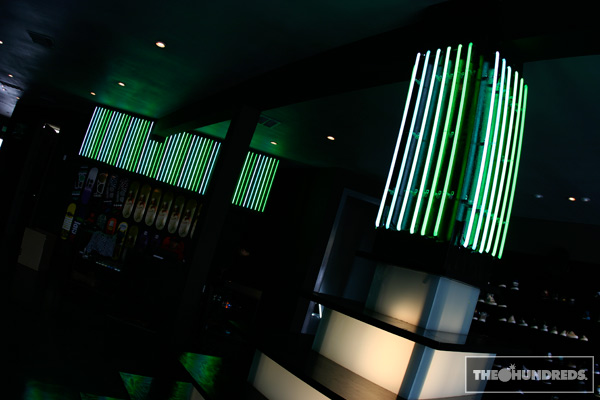 Co-owner Paul Rodriguez may be heralded as the greatest skateboarder in the world, but here he's just a shop regular. You can catch him on any given day behind the counter, lacing a new setup…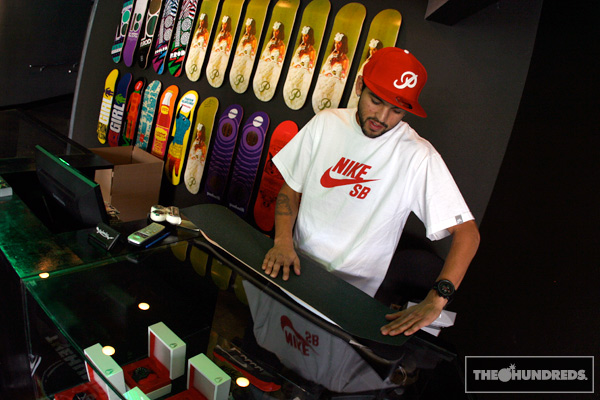 taking photos with the clientele…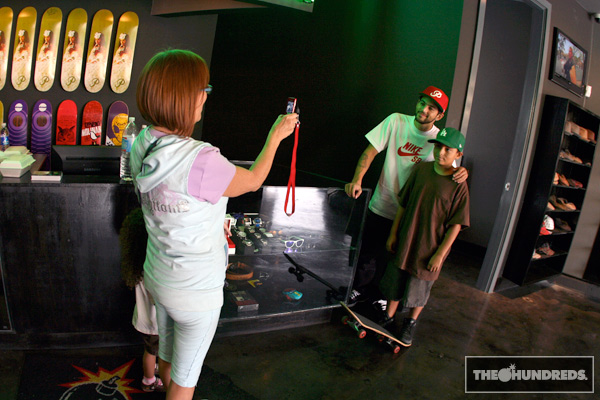 and chowing down on the Valley's best burritos.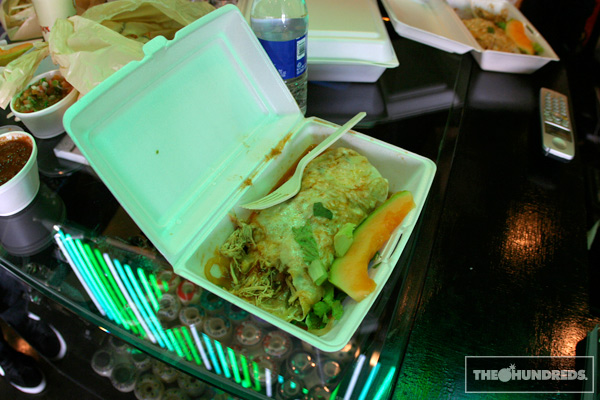 Sorry, no close-ups on this one. Paul's in the testing stage with the Nike SB P-Rod 3 prototypes. Here, he's detailing his thoughts on the midsole and back-heel. Speaking of the fit, P-Rod has been known to only skate in our denim, which is a nice compliment. I wouldn't wanna ever eat it in our "Heavy Metal" denim that Paul's got on here, but then again, I guess when you're P-Rod, you never see that side of life.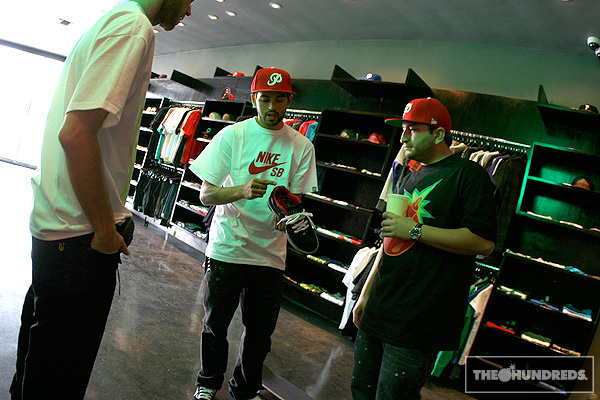 Testing. Testing.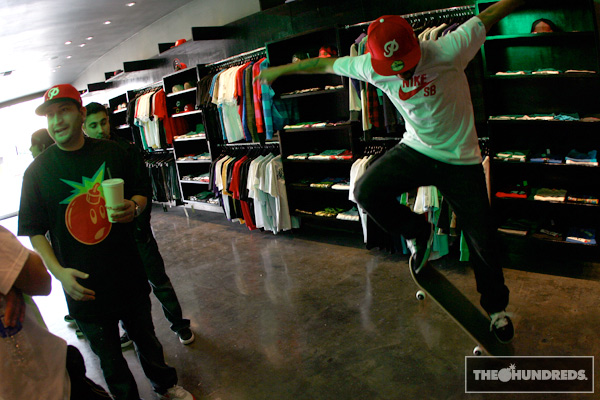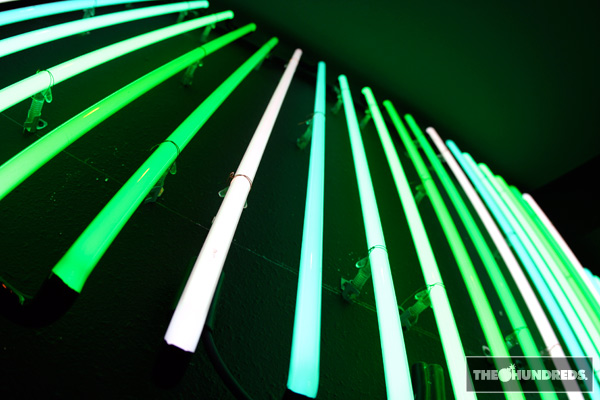 Located at 17060 Ventura Blvd. Go Green.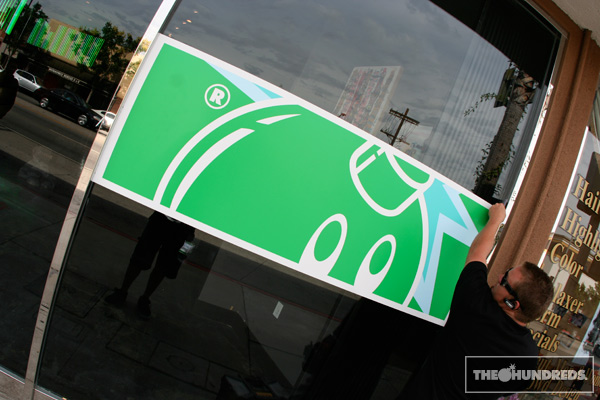 by bobbyhundreds