"It's Moolah season," Young Greatness says to me at the end of our conversation last Thursday with a sneaking smile. "Don't forget that," he says as he walks out of the interview room to be photographed. The 28-year-old New Orleans rapper speaks with the unsullied zeal of someone who was just written up in Rolling Stone's 15 Great Albums You Didn't Hear in 2015, someone on the verge of making it big, or put more aptly—on the brink of Greatness.
"Moolah season" refers to Young Greatness's single "Moolah," a Jazzy Pha-produced track that hit the hip-hop universe by storm last summer, and whose celebratory video dropped last month. Given his music's lyrical content and synth-layered production, as well as the fact The Fader called his "Shawty Luv" the southern answer to "Trap Queen," I ask Young Greatness if he considers his music trap. After first stressing that Fetty is a "dope artist," he pauses, pondering. He tells me he considers his music "trap-passionate." While his songs contain trap elements, his music shows a different, more emotional side—"I give you an opportunity to learn me through the music."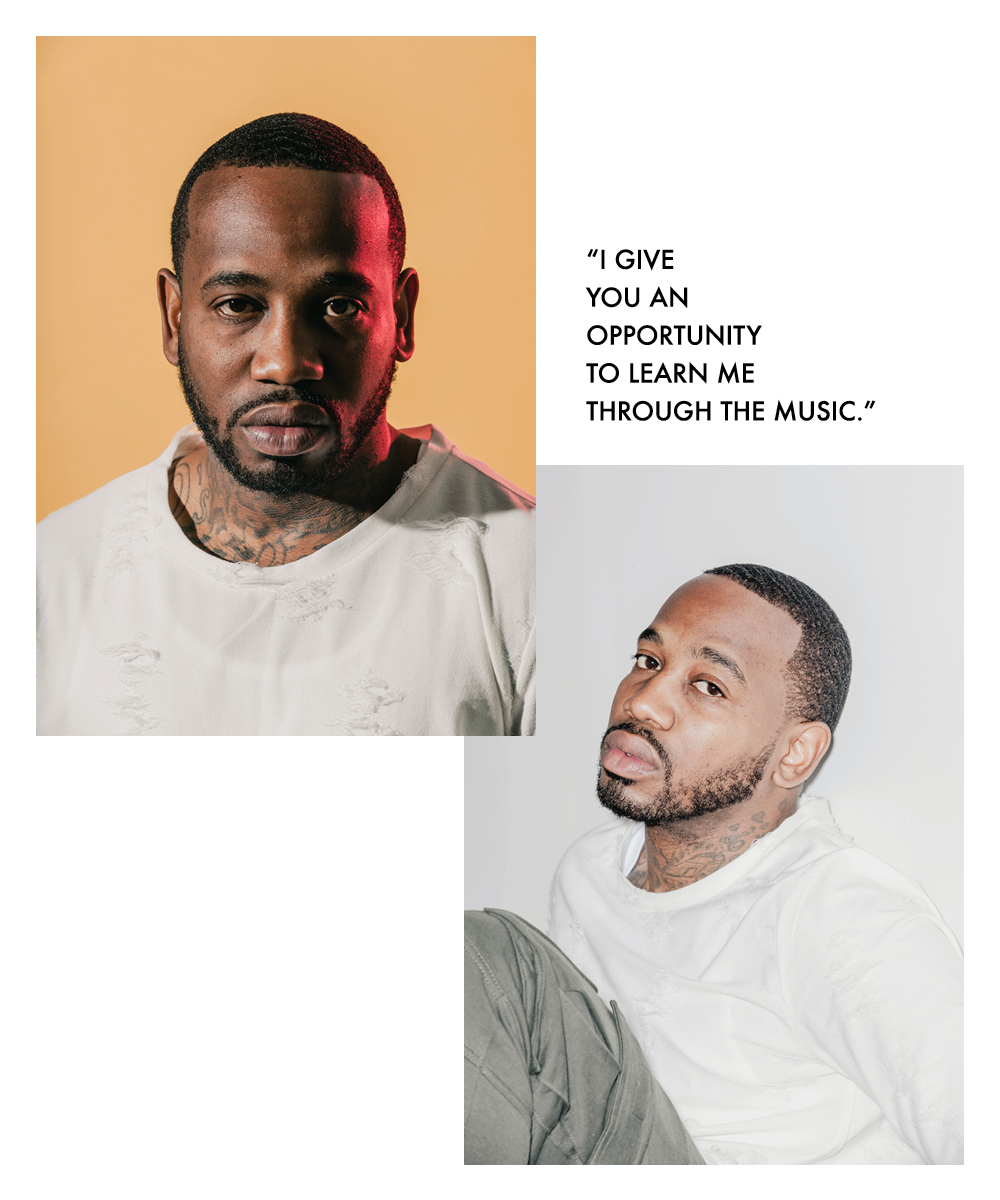 And "Moolah," which documents what Young Greatness calls his "journey up to this point"—namely, his hustle to make enough money to get out of the projects—is the perfect example. Theodore Jones, known to his friends, his fans, and the city of New Orleans as Young Greatness, Greatness, or YG, grew up the St. Bernard Projects of the Katrina-razed 7th Ward. He explains in his Genius annotations for "Moolah" that like "any other ghetto," St. Bernard is rife with "[p]overty, struggles, adversity." YG recounts risking his life to sell drugs ("on the block where the shots go 'bang!'"), and contrasts the naïve bliss of suburban existence to the reality of his life on the block: "You was saved by the bell / I was saved by the cocaine, ay!" He explains in his annotations that he "fell in love with the game," a self-described addiction that landed him two years in prison in the late 2000s. But dealing drugs was never Greatness's ultimate goal—music was always his "exit plan." He saved up his money until he was able to pursue music full-time and wave goodbye to St. Bernard.
Young Greatness created "Moolah" in 15 minutes.
When I ask him about his creative process, he tells me there "must be something in the water in New Orleans" because neither he nor Hollygrove native Lil Wayne write anything. "God gave me this ability," he explains, where once he hears a beat, he can just start creating. He comes up with it from scratch. He says he wouldn't call his craft "freestyle," but rather "premeditated story." He continues, "It just comes to me in my head. And I just lay it. And boom."
The similarly talented Weezy has always been an idol to Young Greatness, motivating him to propel himself from the ghetto to the studio. Greatness has been taking periodic recording trips Atlanta for years. It was there that industry veteran Chubbie Baby first came across YG's music and sent it to Meek Mill, who instantly wanted to collaborate. YG has since joined forces with a number of big names, from Yo Gotti to Quavo to Juvenile. And his upcoming project Can't Rush Greatness includes features from Rick Ross, Akon, Chris Brown, and Migos (with whom YG shares a label, Quality Control Music).
After forming in 2013, Quality Control has quickly become a staple of the Atlanta rap scene, which holds much of the nation's hip-hop talent. (Quality Control's Facebook "About" page contains the sole description: "#1 Independent Label In The Country.") As a label known for producing "all the hottest artists in Atlanta," Quality Control took a leap in signing a New Orleans rapper. But label founder Kevin "Coach K" Lee saw something special in Young Greatness, telling HipHopDx that "Greatness brings a different dialect and style to the game that's missing right now." Speaking to YG's aforementioned "trap-passionate," Coach K continued: "He knows how to bring his emotion across in songs to the point where you get trapped into the stories in his songs."
Despite his ties to Quality Control and Atlanta, Young Greatness's heart remains in New Orleans. And in the wake of Beyoncé's earth-rattling "Formation" video drop, New Orleans as a symbol of both black subordination and black cultural greatness has never been more relevant. YG is drawn to both the city's sui generis "aura," rooted in its rich cultural diversity and enigmatic allure, and its history of struggle and resistance, captured by "Formation's" boy bewitching a line of police officers beside the text "stop shooting us." And like Beyonce, YG wants to turn his struggles into something more positive. "Considered there's so much poverty, so much struggle, that kinda motivated me to get to the next level… I want to see more in my life." Given all he's been through, Greatness maintains an impressive optimism. "I would definitely say my childhood wasn't pretty," he tells me. "But I made it."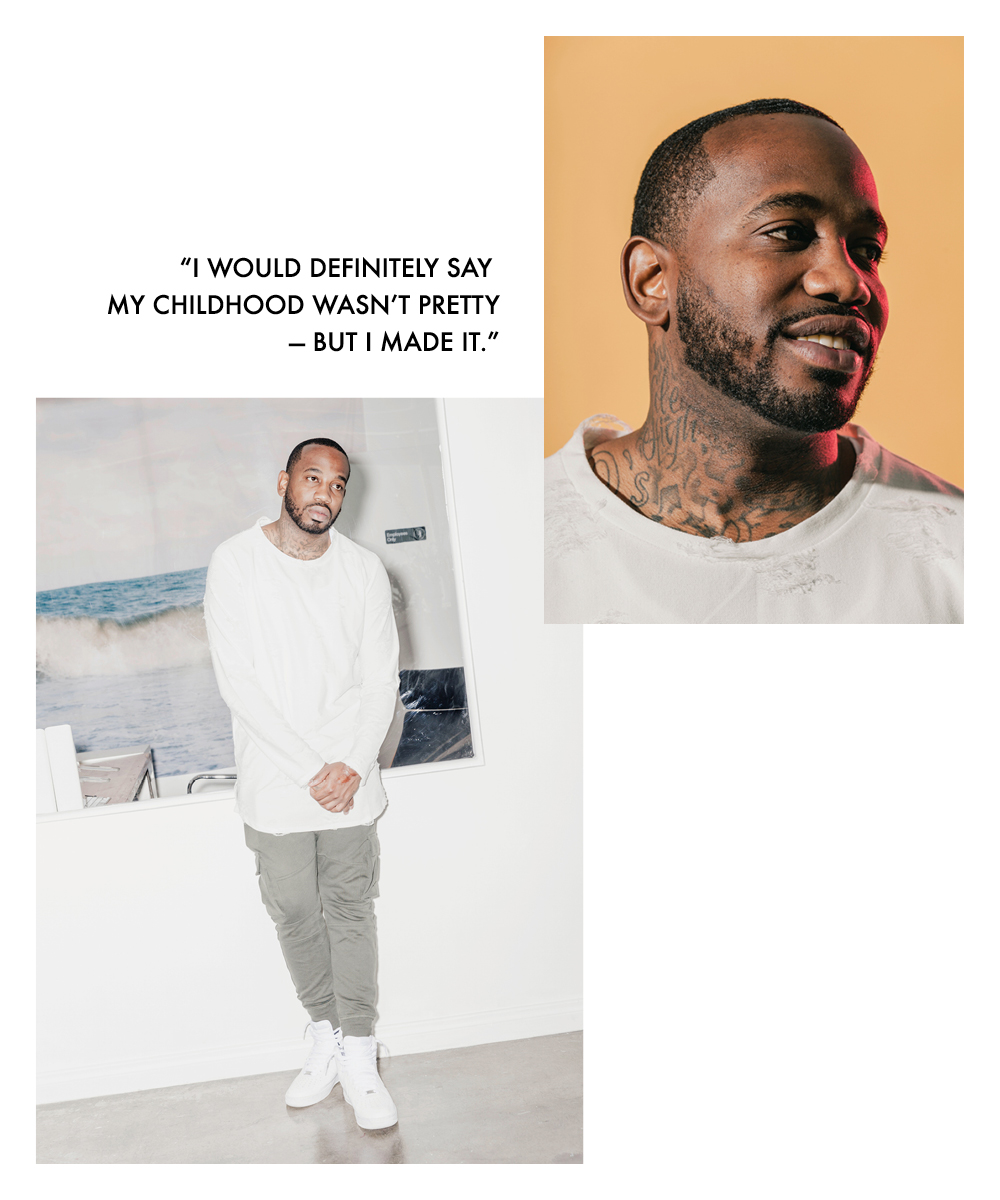 While New Orleans and Cash Money are major influences, YG is most inspired by his children (aged 4 and 11) and Jay Z—"a clean cut guy from the streets, such as myself." Greatness is impressed with how Jay Z has been able to transition seamlessly from rapper to business mogul and back again throughout his lengthy career. And despite his long list of impressive collaborations, YG can't wait to get into the studio with the New York rapper—"just me and Jay Z, choppin it up." When I ask whether he would be nervous, he quickly responds, "I'd be hella excited. I wouldn't be nervous at all." I shrug shamefully at my question. When you've been through St. Bernard, Katrina, and prison, the idea of getting to be alone in a room with your idol isn't scary, just hella exciting.
In our brief conversation and in watching YG perform, I understand the up-and-comer's draw to Hova. The two rappers possess a similar swagger, an unassuming confidence. They're the guys who never had to be loud or aggressive because they have that rare ability to convey their confidence quietly. When I ask Greatness if he ever has bad live shows, he says, "Nah. I always feel like the crowd is feeling me. I make them feel me… Even if it's a dead crowd, when they see Greatness, they're gonna remember me." And on Saturday night, I witnessed firsthand what YG calls his "number one attribute," watching him entice a crowd with what Rolling Stone called his "bold flex of lyrical vigor" and the giddy enthusiasm of someone who six years ago was locked up in LaSalle Correctional Facility, and is now opening for Kevin Gates at the El Rey.
When I ask him where he sees himself in 5 years, Young Greatness says without a nanosecond of hesitation, "At the top, number one." He pauses. "Actually I'll be there before 5 years." He smiles.
"But in 5 years, I'll be in the drivers' seat."
***
Young Greatness's upcoming album Can't Rush Greatness will be released later this year.
Photos by Julian Berman.