Even if you've never picked up a single copy of the Wall St. Journal in your lifetime, chances are that you at least have a small awareness as to how our financial system is doing at any given time.
With record losses in January and a continued downturn expected for February, those that do have money invested in the market are getting out completely or diverting their money to bonds and other assets like gold.
If it were up to certain specialized financial analysts, they'd probably suggest you pick up a pair of Yeezy Boosts and thank them later when the hundreds of dollars that you spent turns into a thousand dollar investment opportunity.
The announcement of StockX—the "stock market for sneakers"—is a real indication that something once thought of as a hobby and fleeting passion held by teenagers, is in fact a real investment opportunity that can outperform even bluechip stocks like Apple, Netflix, and Amazon.
Here is everything you need to know about the new sneaker marketplace.
It was founded by Josh Luber of Campless.
StockX CEO, Josh Luber, has earned a reputation in the sneaker space for providing real-time analytics for the resale market, which resulted in the formation of Campless—a valued resource that provided concrete fiscal evidence that certain shoes were as valuable as mining gold.
His role with StockX is a natural progression for the entrepreneur who has already made his living off illustrating the power of the Jumpman.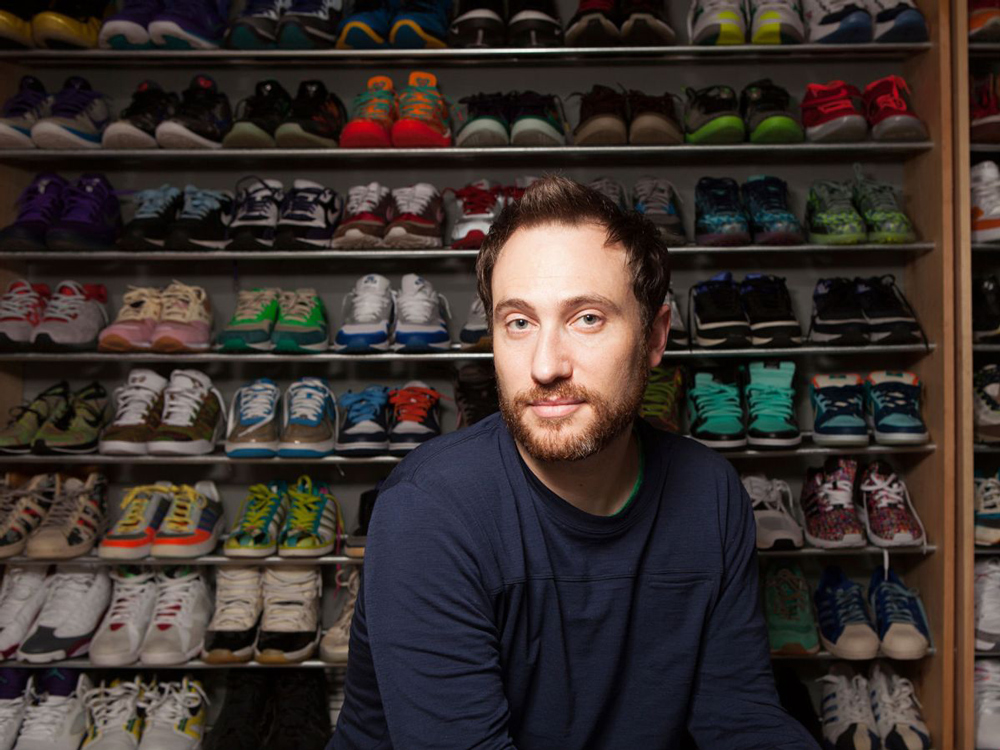 Luber compared sneakers to the stock market in his TED Talk.
When Josh Luber was bestowed the honor or of delivering a TED Talk in November, he prominently used a stock market metaphor to illustrate sneaker value to a room full of people more familiar with Berkshire Hathaway than a Jordan III.
The room was blown away to discover that a retroed pair of the aforementioned Jordan III's from 2011 would have delivered a return on investment of 162%—outperforming Apple stock by 20% during that same period.
The primary backer owns the Cleveland Cavaliers.
Although he has dabbled in many ventures, Dan Gilbert is best known as the owner of the Cleveland Cavaliers who previously told LeBron James to basically "go fuck himself" when he took his talents to South Beach.
Prior to his involvement with Josh Luber, Gilbert was actually interested in creating something similar. But after their paths crossed, they decided to forge a partnership rather than be Coca-Cola to the other's Pepsi.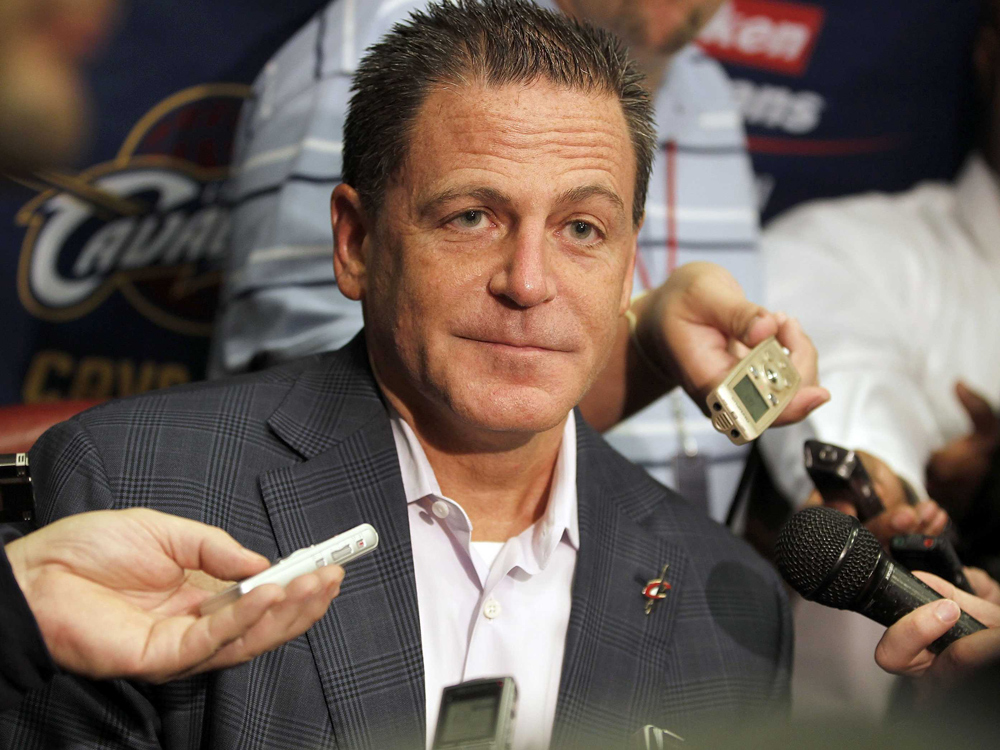 Photo: businessinsider.com
International users are out of luck.
At primary launch, only users buying and selling in the United States can use the new sneaker platform.
This is obviously their biggest hurdle to overcome. Although the U.S. resale market accounts for $1.2 billion USD, they are missing out on a worldwide $6 billion USD secondary market.
Their initial stock of items is already impressive.
A spokesman said StockX has more than 15,000 pairs of limited release sneakers representing 3,500 models for its initial launch.
A quick perusal of the site shows categories such as Air Jordan, Foamposite, KD, Kobe, LeBron, Air Force, Air Max, Nike Basketball, and Nike SB.
They only offer deadstock products.
StockX only allows the buying and selling of 100% authentic deadstock sneakers. One of the challenges with eBay transactions is that there is always the chance that the photos of particular items do not reflect what ultimately will be shipped out.
StockX is ensuring that every single shoe that is bought and sold on their site is not only the Real McCoy, but also in pristine condition.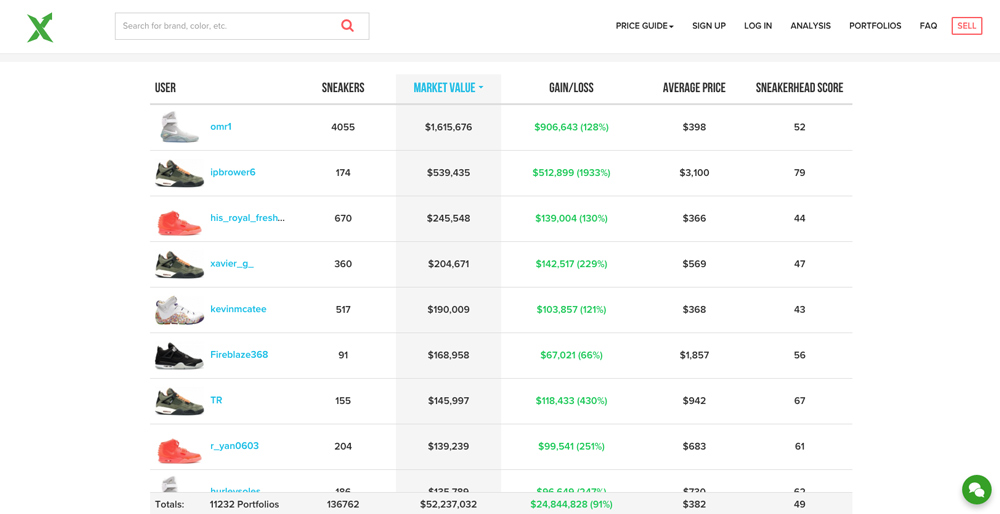 They are priding themselves on being the middleman.
Unlike on eBay, if there is a problem with the sale, the buyer goes to StockX with concerns instead of the seller.
"Everyone is concerned about fakes," Luber told TechCrunch, explaining that StockX's process allows buyers and sellers to not worry about counterfeit merchandise. "Authentication is the most important value we will add on day one."
There is a live chat option.
To test out the feature, I asked one of their helpful staff members, "Did Yeezy really jump over the Jumpman?" After a little back and forth, "Matt" informed me, "If you compare the balance sheet on each company, then 'no,' Yeezy did not jump over the Jumpman."
The user with the best portfolio is technically a "millionaire."
StockX user "omr1" owns 4,052 pairs of shoes—highlighted by the Nike Air MAG and Nike Yeezy 2 Red October—which in total are worth $1,621,196 USD. Of that money, $911,563 USD is profit, making his portfolio have a 128% gain to loss ratio.
The average portfolio gain is impressive.
Of the 10,430 shoe portfolios on StockX, the average gain for owners of the rare pair of sneakers is 93%.
***