Yelawolf has been grinding in the music industry for close to a decade now, and he has nothing to show for it than mix tapes with DJ Paul, Travis Barker, and Ed Sheeran, along with singles featuring Bun B, Raekwon, A$AP Rocky, and many more. This impressive list is built off of Yela's approach to having fun when making music. Skateboarding culture and the South is what Yela has called home for as long as he's known it, and the sky's the limit now that he has the co-sign of Eminem and the backing of Shady Records. We were able to catch up with the Alabama born and raised rapper briefly before he returned to the grind of his current nationwide tour. Keep your ears peeled for his upcoming album Love Story, which is slated to release in 2015.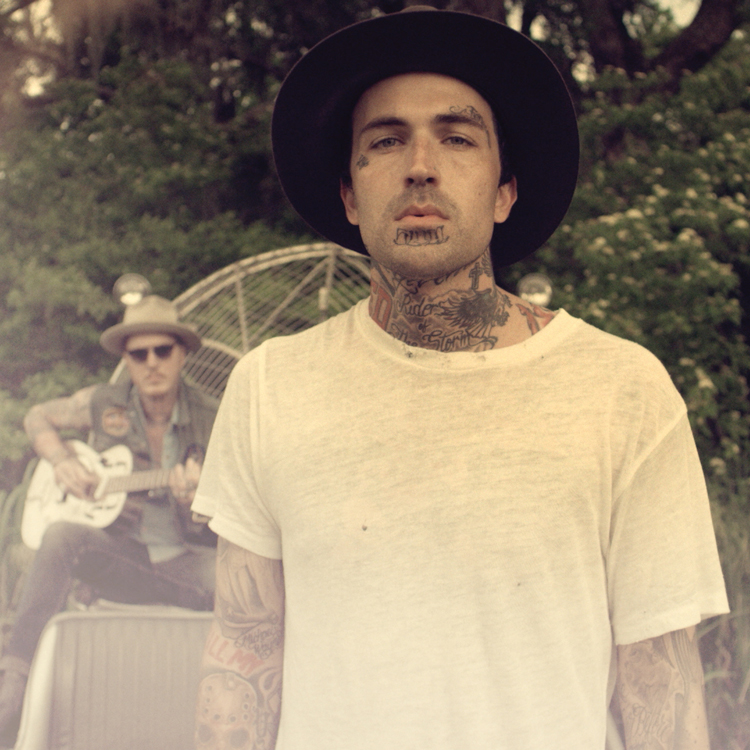 PETER YEH: How did living on the streets of Berkeley, California, and skateboarding affect your music career?
YELAWOLF: I've always been on the grind, but my passion has always been skateboarding. I was out there in the streets for a while, but it was no big deal. For me, it was still fun with my friends; just partying. But, I was at People's Park out in Berkeley and I just stood up and decided that I was over that.
So with skateboarding as a part of your life, did you do some of those tricks in the song "Good to Go" with Bun B, or was that all P-Rod?
I mean I got tricks and shit, but not when you got a pro like Paul Rodriguez around.
With your independent music career spanning most of your professional life, how does it feel to have the backing of Slim Shady Records?
Marshall is just a blessing. Who's better to co-sign? We come from the same background, maybe just different sides of the cultural spectrum. I'm more Southern, and country, and he's from Detroit. But, there are a lot of similarities, and influences. However, our differences also make it right. We have a mutual appreciation of each other's writing. And it just works.
Do you think growing up in the South gives you a blue-collar approach to music?
I just do it because it's cool. It makes me happy. It's sort of like a Bucket List, and I just want to go out and try to make things happen. Like with DJ Paul. I had the opportunity to talk to him, and I just asked him and he was down for it. I grew up listening to Three 6 [Mafia], and it came together. It was just a blessing.
Working with DJ Paul must have been unreal. But, you have projects with a lot of other artists. How did this strong bond between you and Travis Barker come about?
It was when I was recording "Daddy's Lambo." In fact I recorded at the Fantasy Factory with Dyrdek and Drama, and they just said I needed to meet Travis. We met the next night. I pulled up into the studio and just started hanging out.
Any more plans to make music with Travis Barker?
That's like my brother. We're family at this point. When I was in Hollywood at the House of Blues last Saturday he came out, and even the next one in Santa Ana. We just rock whenever we can. We just enjoy performing with each other. I mean his son calls me Uncle.
Ed Sheeran's had a lot of commercial success, but you knew him before. How did this unlikely venture begin?
Ed came over here from England and was looking for a project with an artist that he can break into the States with. He hit me up, and I just asked him to come to the studio. And he was cool, I hadn't made any promises. But, he was really respectful and he just started jamming. We were rocking, and we recorded that whole thing that one night.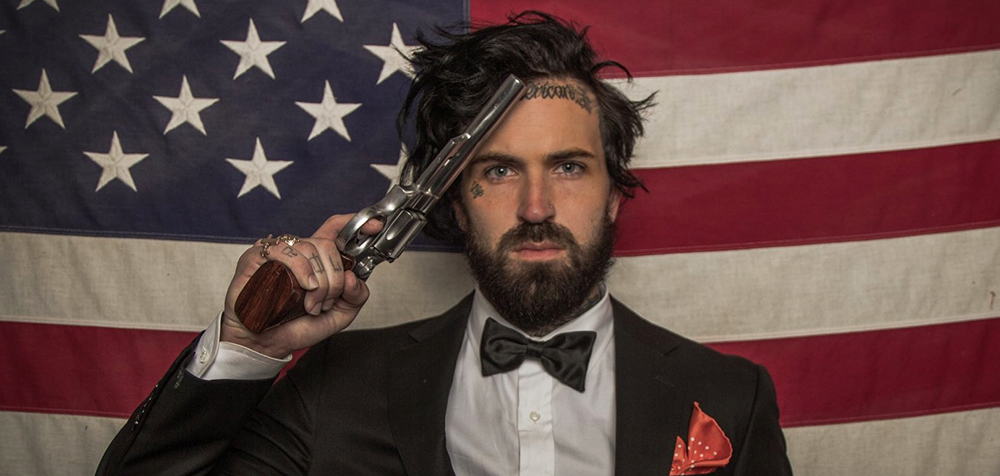 Were you a fan of Sons of Anarchy before your single "Till It's Gone" was featured on the show?
I caught a few episodes. But, I get it. I grew up around things like that, and it sort of just fit. The song obviously wasn't written for it. It's just one of those magical things, and it all came together.
Growing up in Memphis and now calling Nashville your home you must get some real good food. Where's your favorite spot in Nashville?
It's gotta be Hattie B's Hot Chicken. Make sure you get the hot chicken.
::