The world of Wizzadaking is both everyday and surreal at once. The illustrator creates scenes of brown boys and girls up late at night under Japanese lights, dripping in swag. They enjoy each other's company or, alternately, slaughter their foes. In one piece, a group of friends relax at home, dancing or lounging on a couch. In another, fires rage as masked figures watch in glee.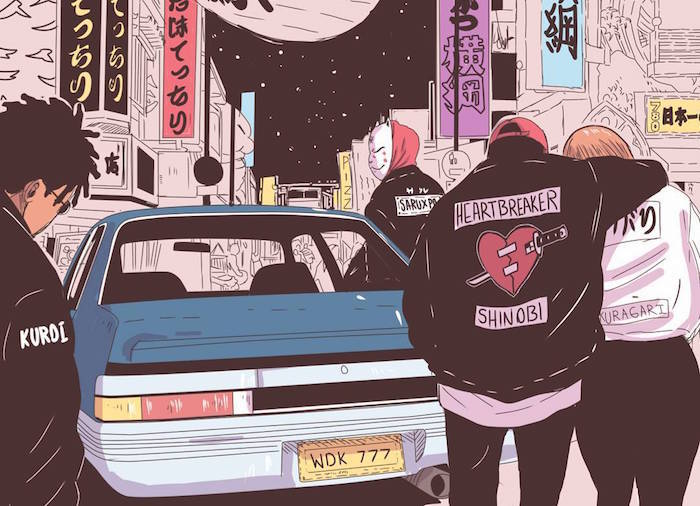 The digital drawings, created with PaintTool SAI and a Wacom Intuos tablet, capture close relationships and playful friendship, with characters interlocked in tight embrace or casual affection with a leg thrown over here and hand held there.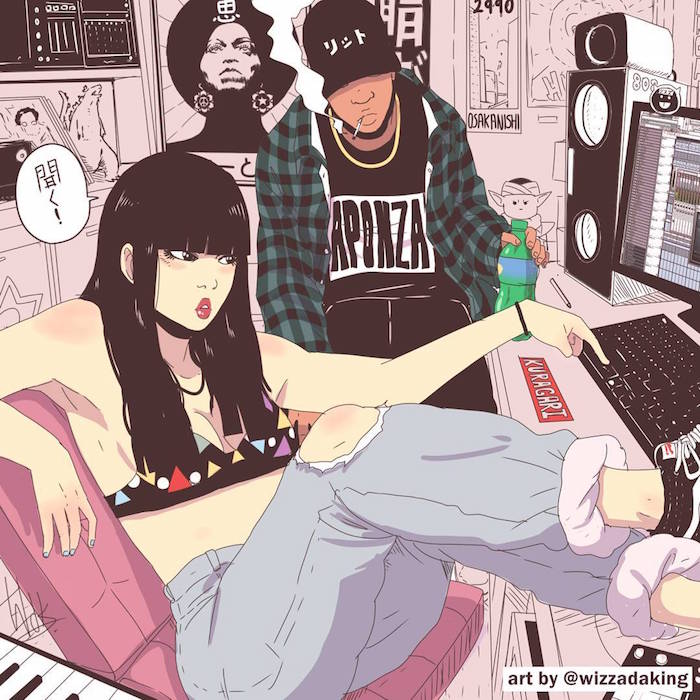 "My relationship plays a big role in my work," Wizzadaking tells The Hundreds. "I could say it's all about this girl I love." While the shorties change from scene to scene, like most of the characters do, there's one girl that reappears throughout. Other than himself, she's the only person from real life in his work. Her face is always hidden though, because they're separated and she's overseas now. "We did our best, but she gave up," he says. "I'm still fighting. I don't want to show her face until she's with me again. I want people to feel the vibe of love I have for that mysterious girl."
Wiz also uses art as a way to explore his interest in clothing design, calling himself a "wannabe fashion designer." His characters are usually fashionable youth, dressed in current styles like dad hats and Jordans. Sometimes they're even self portraits, with him posing in a hoodie under a yellow baseball jersey. Occasionally the pieces resemble streetwear lookbooks, with nothing drawn but a collection of different full-zip hoodies. But usually the clothes function as a way to cement the drawings in reality, with outfits you'd expect to see on any trip on the subway or to the park.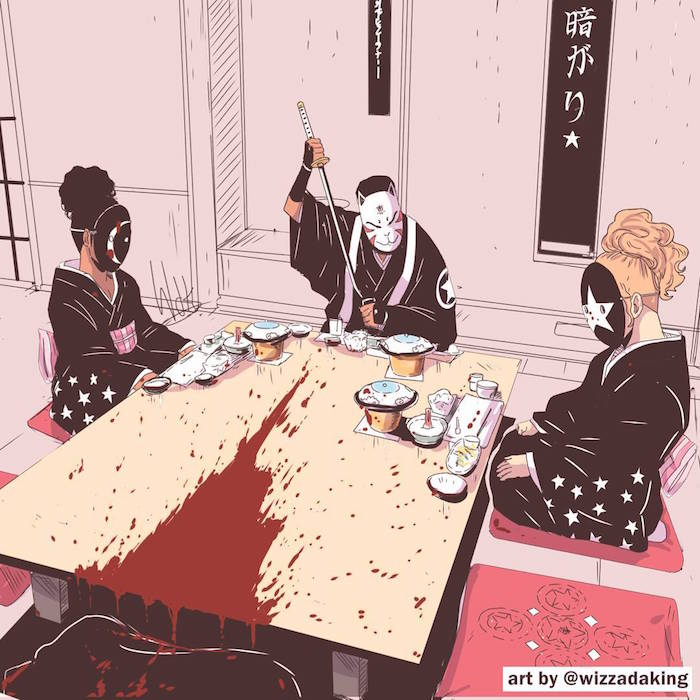 It quickly jumps into the realm of fantasy, though, which is a bigger interest for the 23-year-old. Apparitions and assassins populate the shadows of this world. "I was inspired first by chanbara movies (samurai movies), the bushido thing," he explains. "Samurai code and ninjas. The mythology and philosophy they have is very interesting to me." (Wiz does, however, have a manga comic in the works.)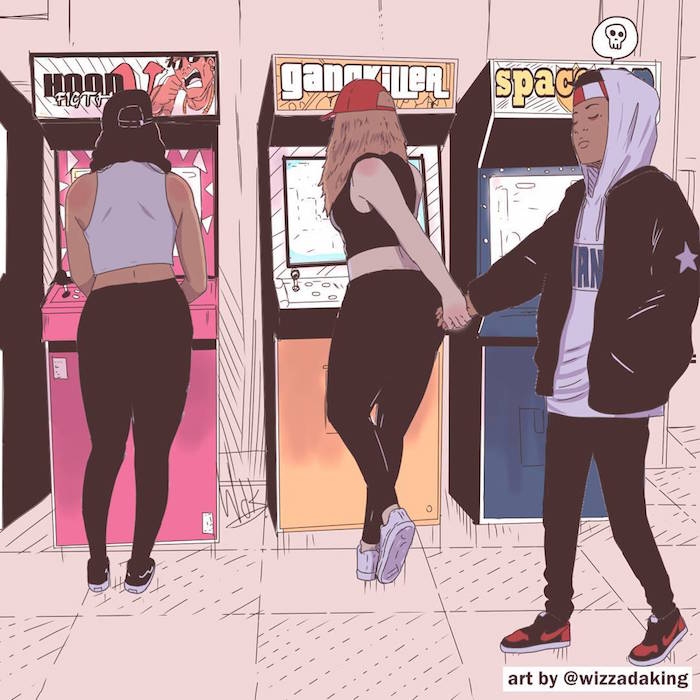 The world is a creation of his own mind, after all. As an artist based in a small town in Colombia, it's something of an idealized vision. "There are a lot of artists here, but I'm the only one with this vibe in Colombia," he explains. "I've got some friends, but they are more designers than artists. I'm still looking for my 'people.'"
With 22k followers on IG, it would seem his people are starting to find him. They're drawn to a world that's constantly growing and improving. His style is becoming more refined, the backgrounds increasingly elaborate, and the interaction of the characters more complex.
It might be life's turn to imitate art.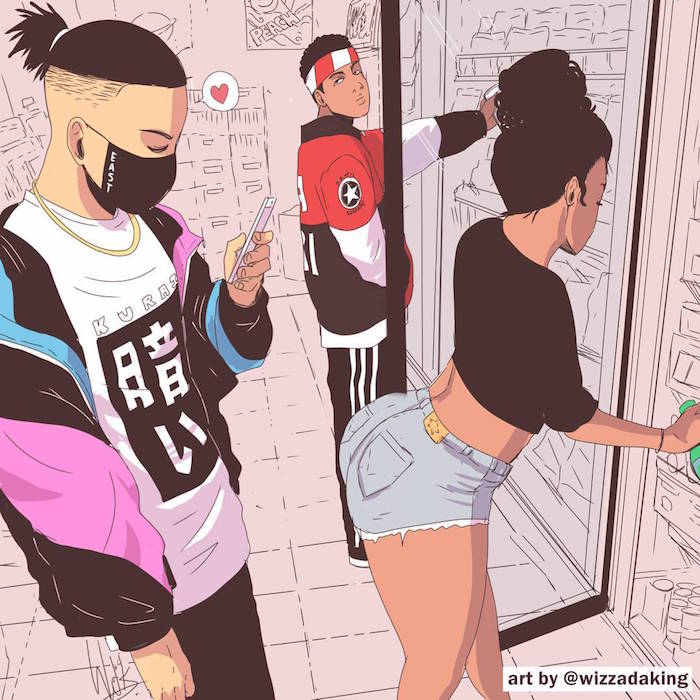 ***
Follow Wizzadaking on Instagram: wizzadaking