We've closed the curtain on the summertime, but that doesn't mean we've left out those lucky few who can still rock T-shirts without a problem as the leaves start turning brown. Don't worry, our newest drop of T-shirts from our Fall 2016 season are essential, regardless of any season. Starting off with the classical flip of Mario Puzo's "The Godfather" logo, our "Family" T-shirt takes one of our favorite film series and turns it into a take on our mission statement. Tying into our familial theme, the "Society Seal" T-shirt will give you immediate entry into our #squad—coupling eye-catching imagery with an unforgettable message that only The Hundreds can provide. The"Rich" logo T-shirt brings everything full circle—emblazoning our vintage "Rich" imagery on a clean canvas, perfect for any season. Fall D3 T-shirts are available now at retailers, flagships, and the Online Store.
"Family" T-shirt :: Black, Charcoal, Heather, Kelly Green
The Godfather films for us is one of the most incredible series we've ever seen. And since we're all about family, this shirt speaks volumes about the importance of those values. Whether or not it's mother, father, brother, sister or friend, we all connect in one big family by the commonality of our devotion and love for one another. Keep it tight and keep it real. Available in S-XXL in Black, Charcoal Heather, and Kelly Green.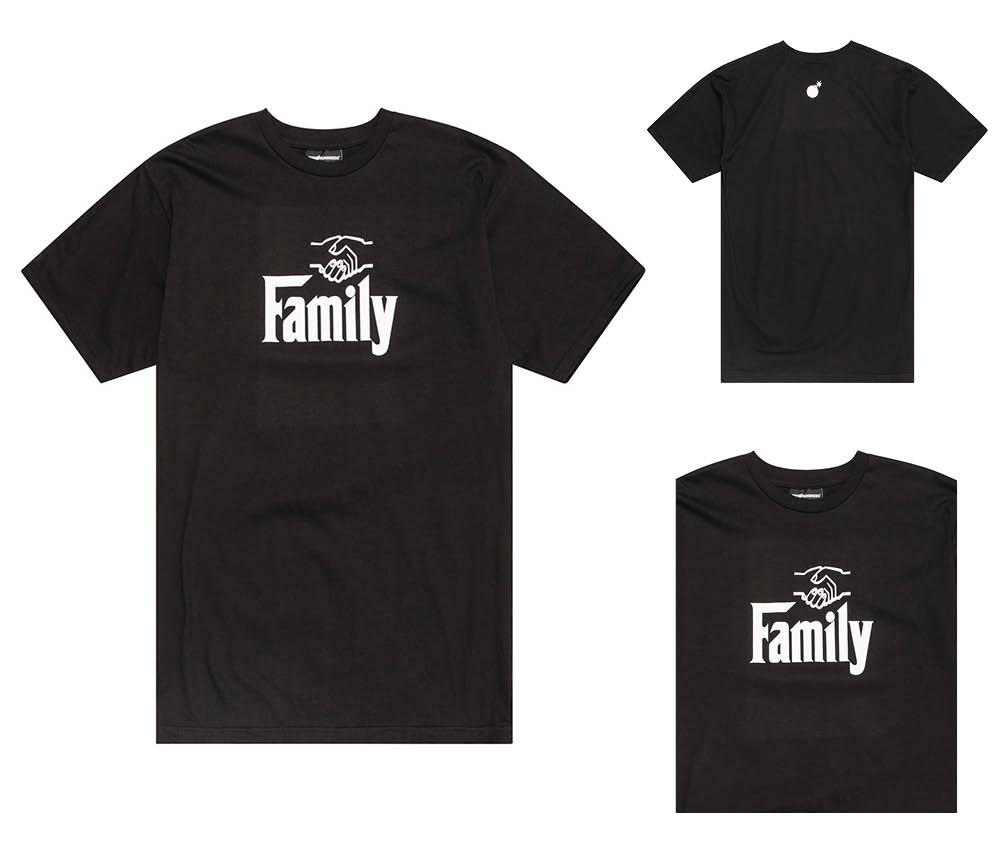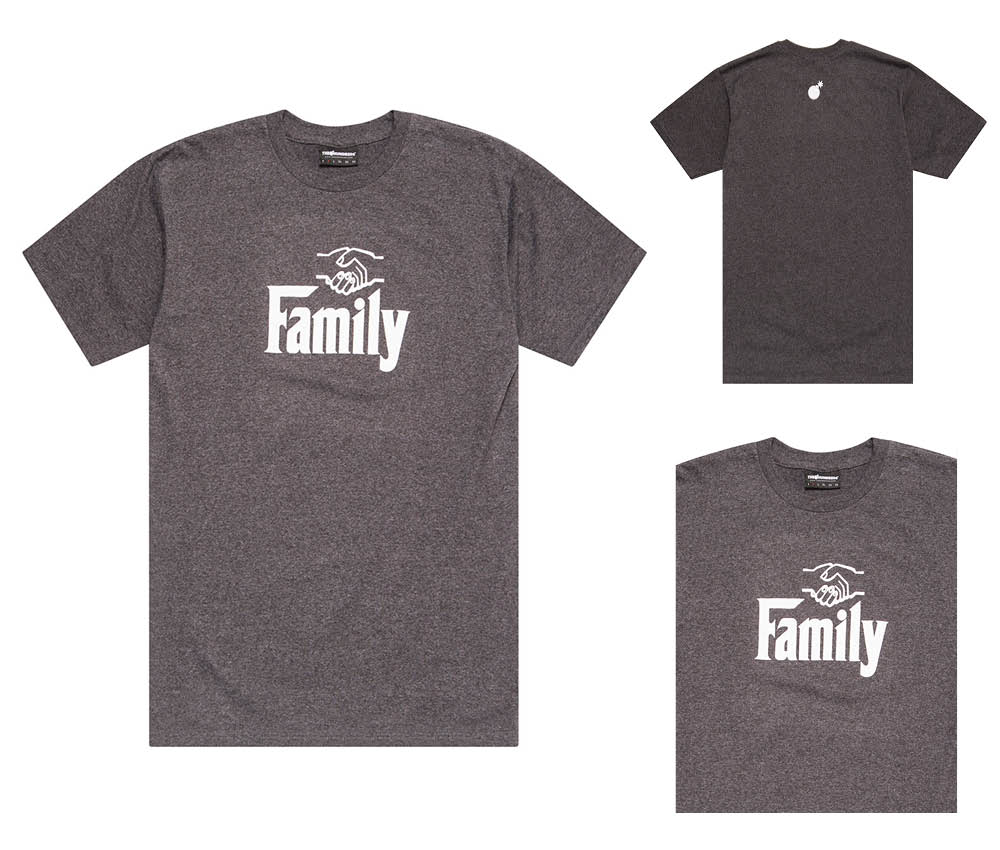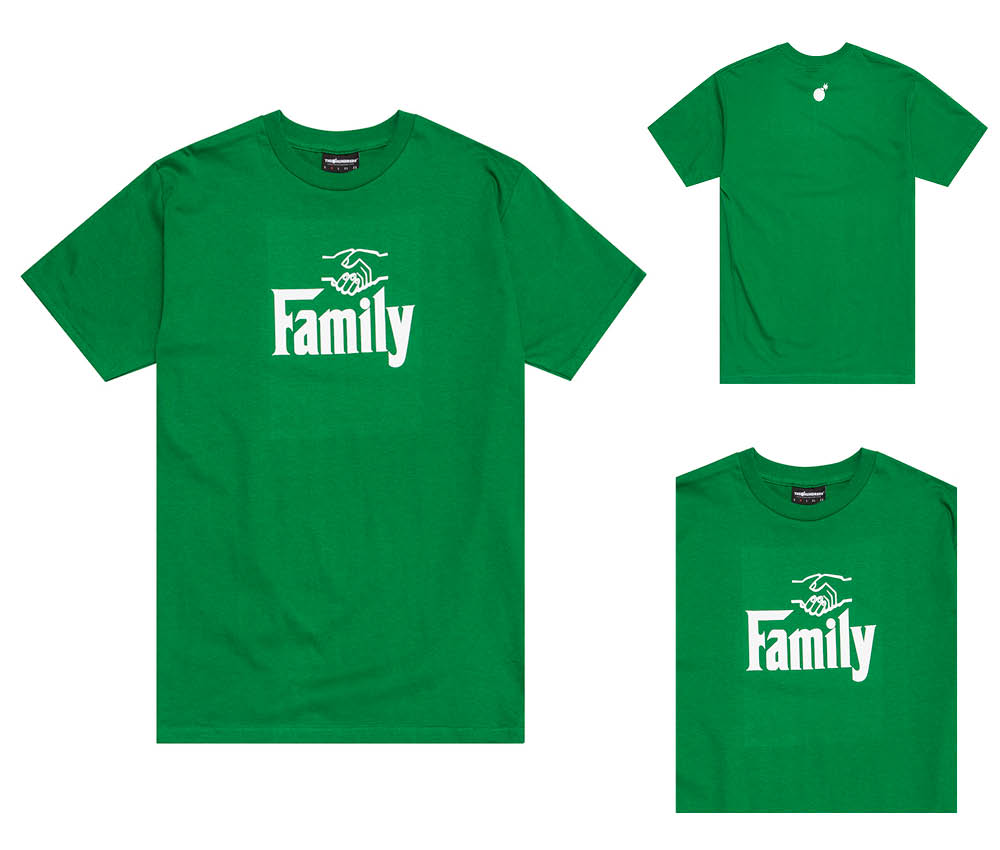 "Society Seal" pocket T-shirt :: Charcoal Heather, Red, Navy
Our very own our secret society seal, composed out of classic art deco architecture found hidden throughout LA. From the City Hall's main floor to some of Downtown's oldest buildings' trims. These great art deco details are LA's realbest kept secret. Available in S-XXL in Charcoal Heather, Red, and Navy.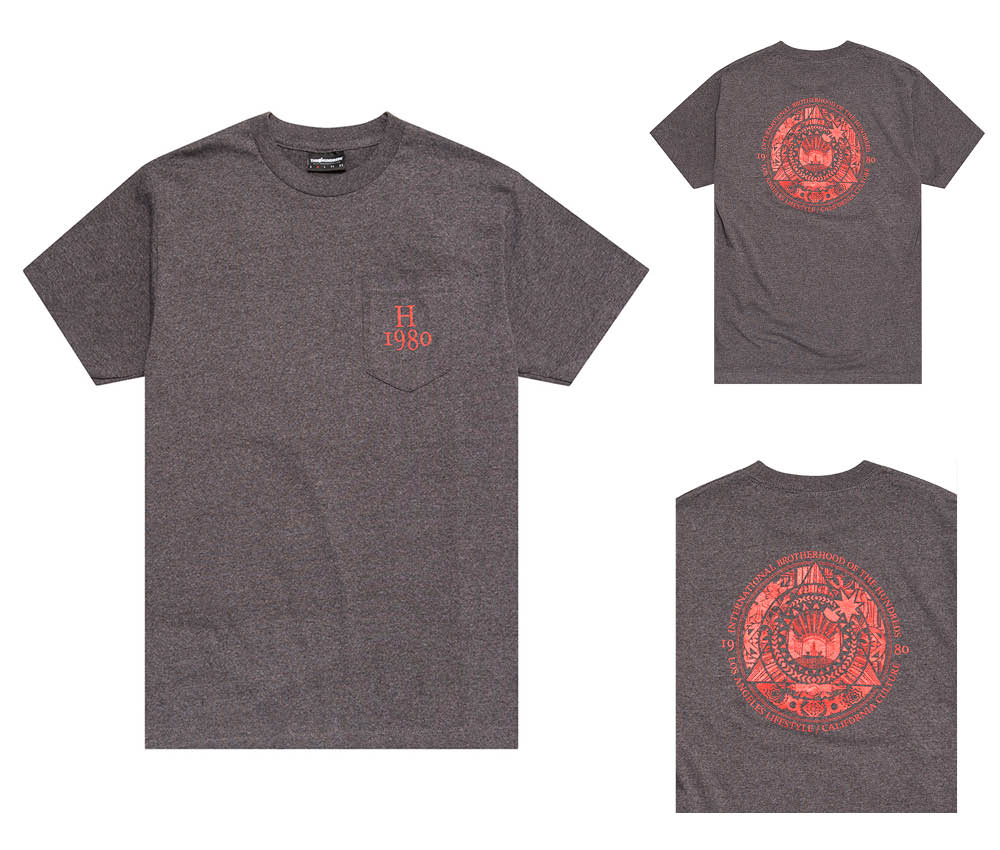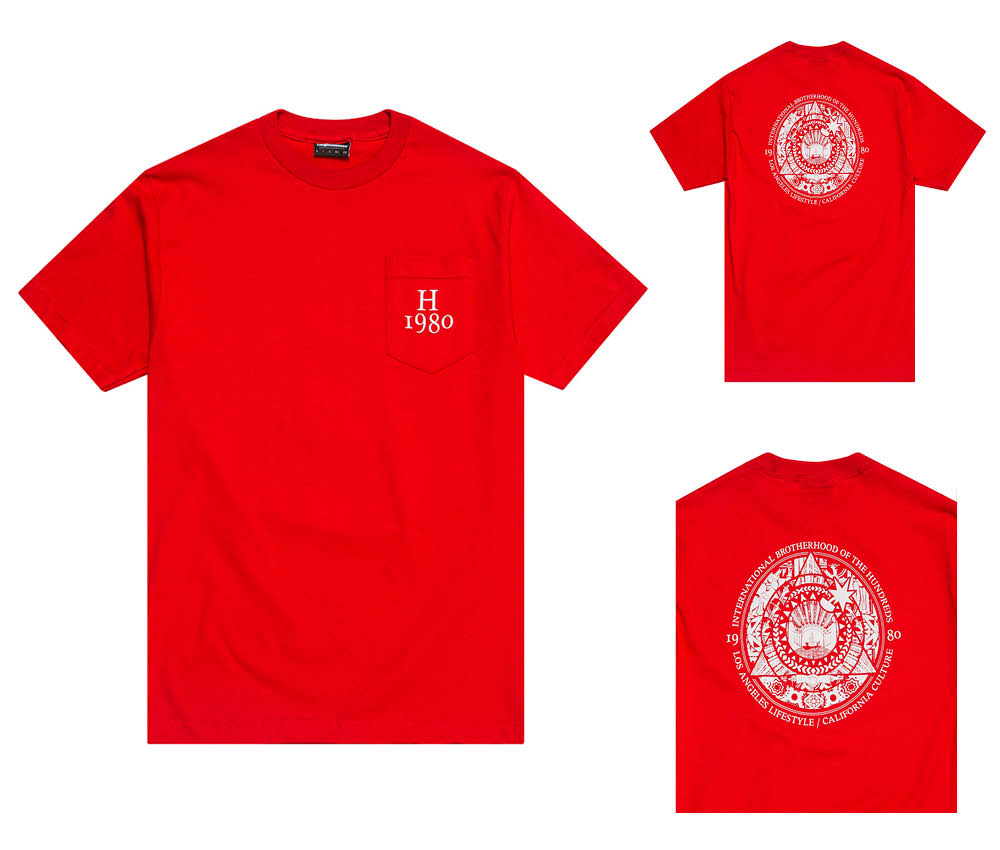 "Rich Logo" T-shirt :: Light Blue, Red, White
Crisp and clean. The "Rich"graphic makes one of its multiple appearances in the collection. On a classic T-shirt. Available in S-XXL in Light Blue, Red, and White.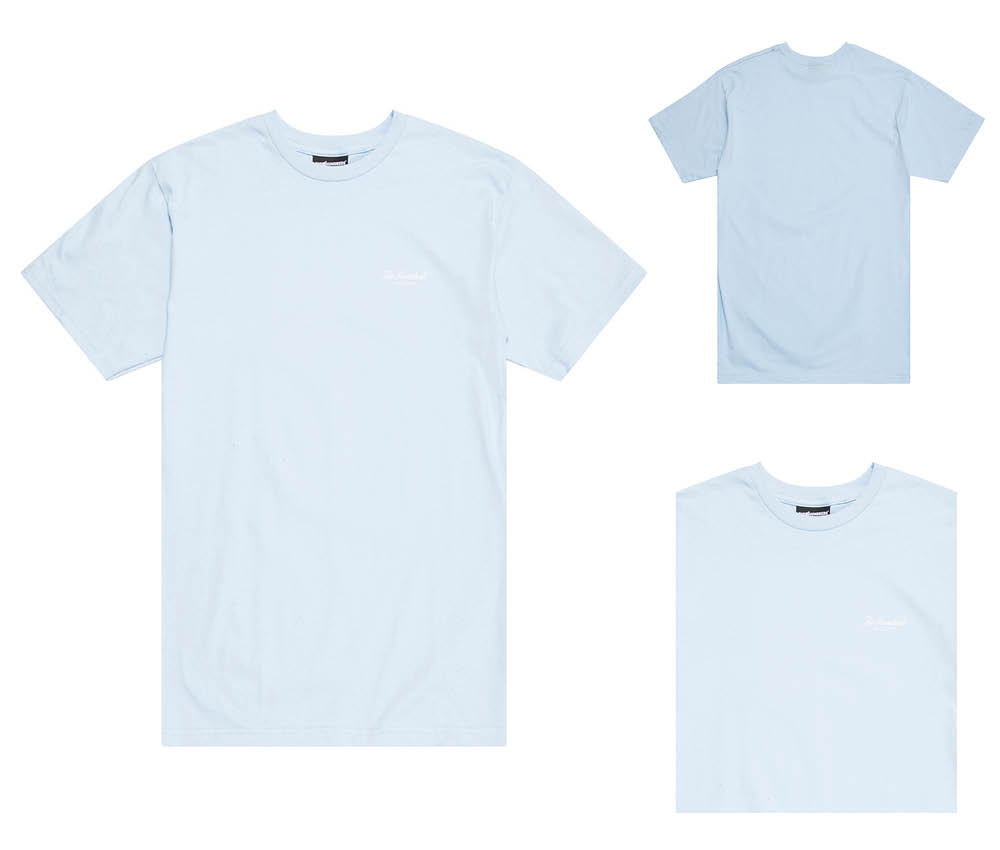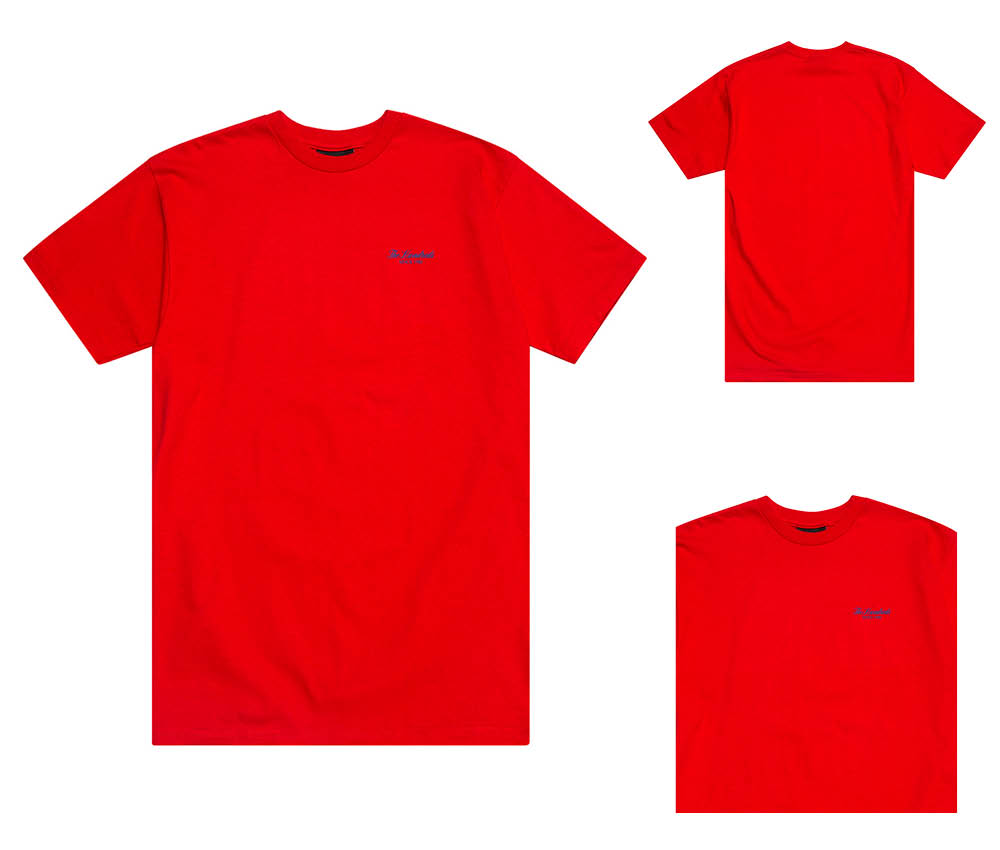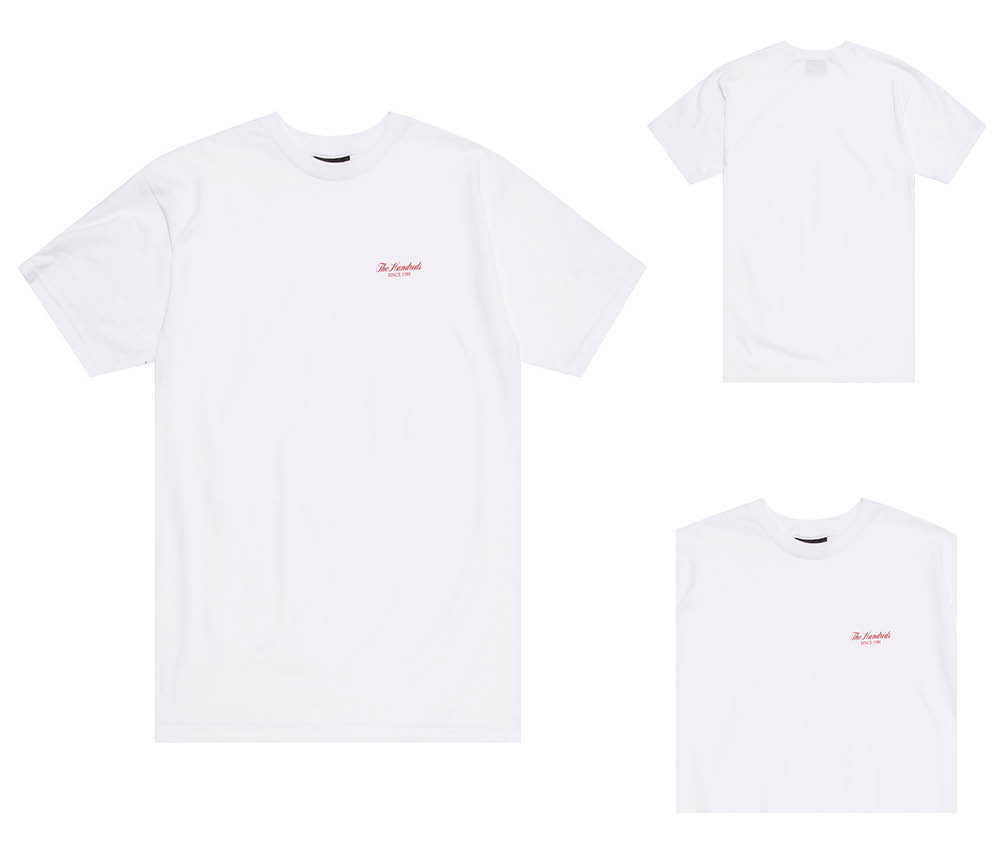 "Slam" T-shirt :: Black, Athletic Heather, White
A riff on the Los Angeles punk band Circle Jerks' iconic "Skank" artwork, originally created in comic book form in "Do the Slam!" by Shawn Kerri. This re-issue of a past The Hundreds design was reworked and updated from the archives because it's had a huge influence on us as a brand. Available in S-XXL in Black, Athletic Heather, and White.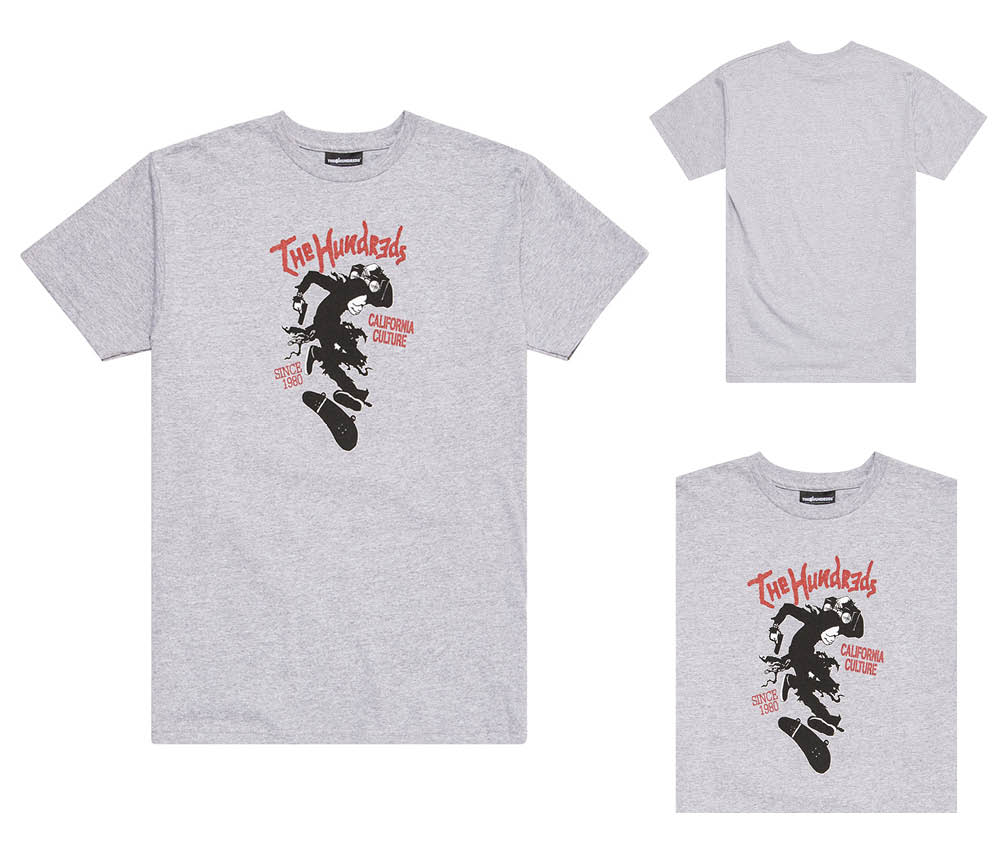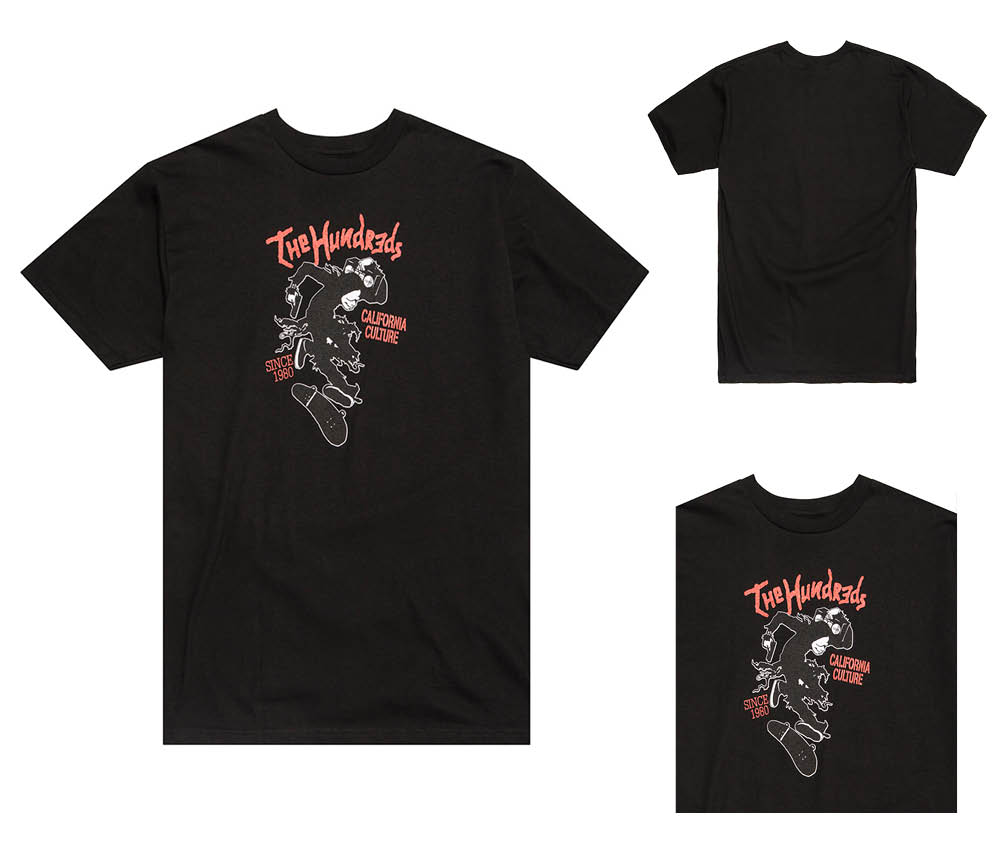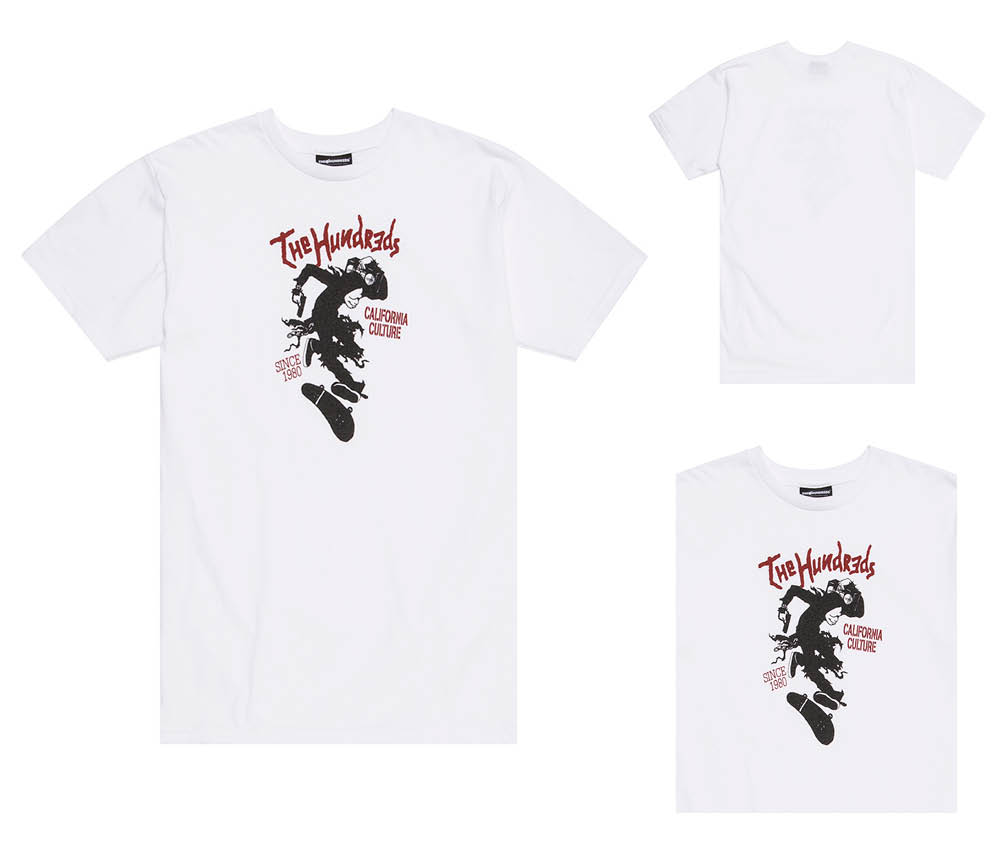 "Bevel Slant" T-shirt :: Black, Athletic Heather, Charcoal Heather
Our classic slant logo arrives with a new chiseled look, adding a fresh take on one of our most recognizable and sought after logos. Available in S-XXL in Black, Athletic Heather, and Charcoal Heather.