I was introduced to the Badlandz crew through my good friend Richter Rog from the Excelsior District of San Francisco while he and his crew were filming a music video with DIDA YG of 151YGZ, who reps the Excelsior and the Badlandz of East San Jose. You see, DIDA's older brother is Don Cisco, a.k.a. "Cisco the Frisco Mac" from the Excelsior District, who's worked with everyone under the sun, including E-40, B-Legit, Rappin 4-Tay and Tha Dogg Pound, amongst other notable artists. So that's where the Excelsior District connection stems.
A couple weeks after the video shoot, I met up with DIDA again up in the Haight. He was rolling with a couple other members of the Badlandz crew, Bubbz and Casha. We snapped some photos while strolling around – I showed them the Grateful Dead house (This place has its own Yelp page?), among other neighborhood staples. And although I got some good shit, I never ended up using any of the photos as I felt they were sort of out of place, you know? It's like someone shooting profile pics of me on the beaches of SoCal, when I'm most comfortable up North in the fog, lurking the backstreets…
That night, I suggested that me and a few friends make a trek to East San Jose so I could snap some pics of the crew in their environment. The pictures you see here were snapped over the course of two Saturdays in August and feature most of the crew as well as some of their friends and family. As you can see, these folks are tight, and I love that. If you're not flying solo, it's important to have a crew that truly has your back. And I could tell with these guys that family and brotherhood are paramount. Respect.
::
Welcome to the Badlandz…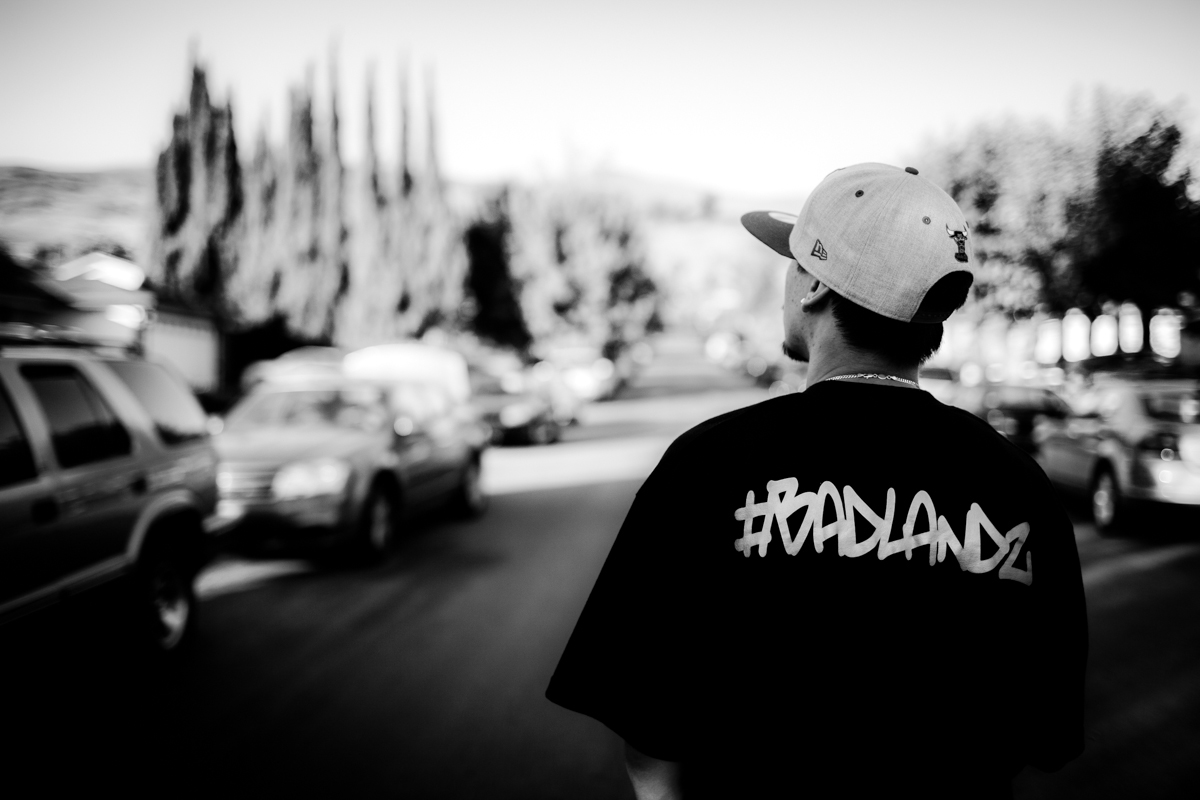 I battled some insanely harsh light during the first meetup – it happened to be one of the hottest days in San Jo this year, but made it work. That's where knowing how to use flash correctly comes into play. I'm planning on writing about using flash on the street, both during the day and at night in the very near future for TheHundreds.com.
Founded out of a low budget bedroom setup in 2006, Badlandz's current lineup is as follows: Bubbz, Casha, Sneaks, P-Skrillz, Meeze and DIDAYG. The crew says they got their name from one of the older homies in the neighborhood who they all looked up to… DIDA's actually the newest member. He joined the squad in 2013.
The Badlandz team has since moved out of the bedroom studio and into a spacious, undisclosed garage space in East San Jo, which they have converted into a fully functioning studio/trap house, complete with a recording booth and plenty of think space and couches to relax, write rhymes and build on new concepts. And best believe the herb is in steady rotation, as it should be.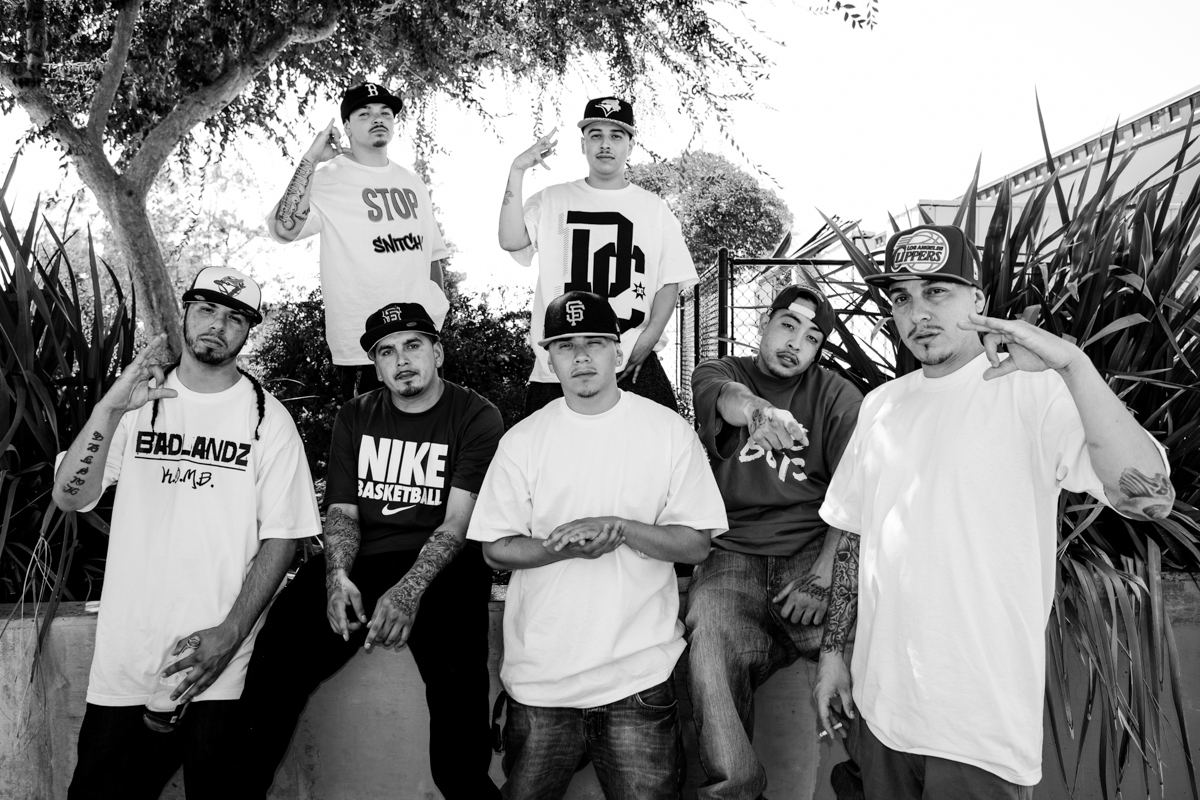 The Crew: Top (L to R): P-Skrillz and Sneakz. Bottom (L to R): Meeze, Young Banks, Bubbz, Casha and DIDA.
 Casha, reppin that East San Jo!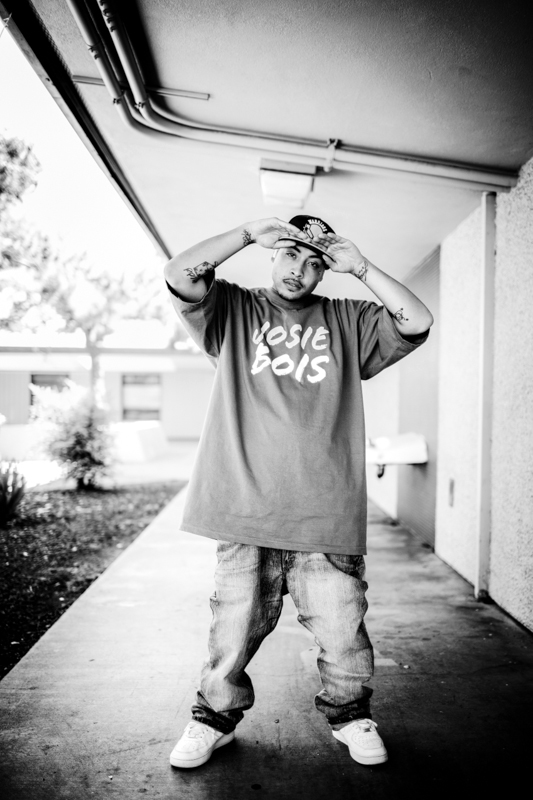 Self Made. Dig that.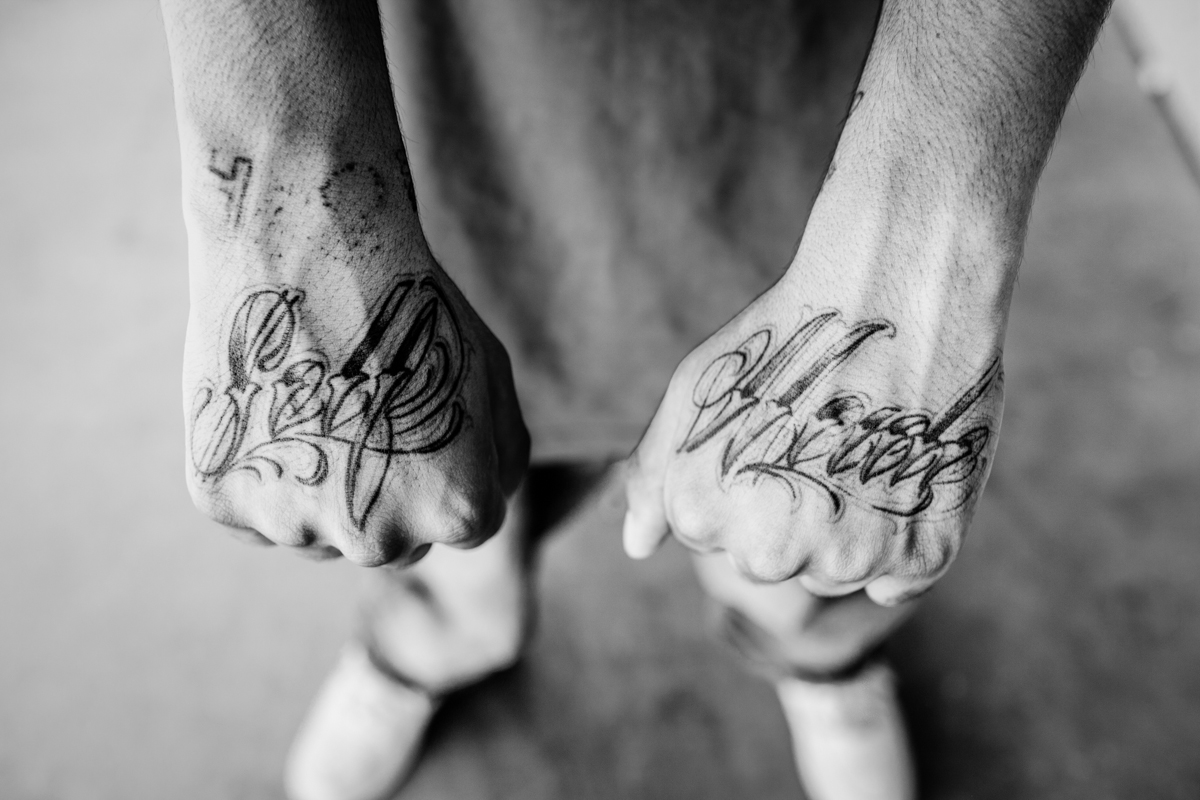 Bubbz.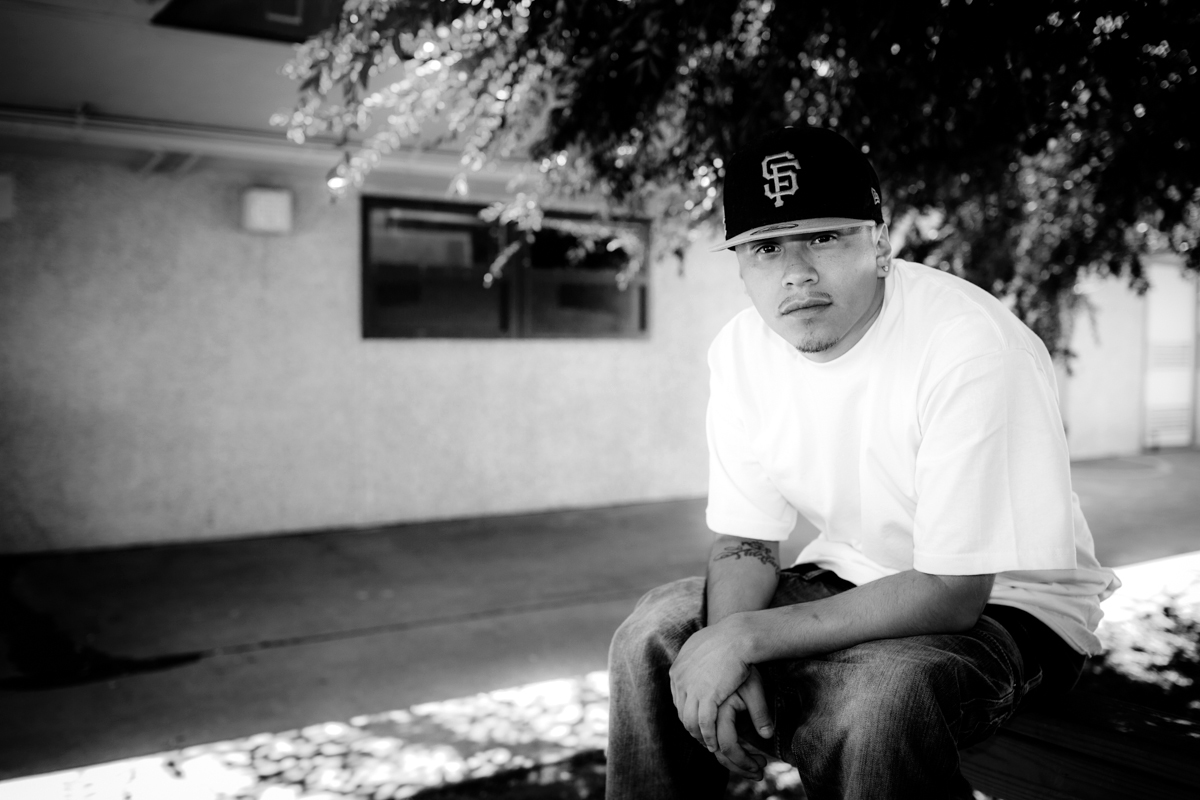 Meeze (Front) and DIDA…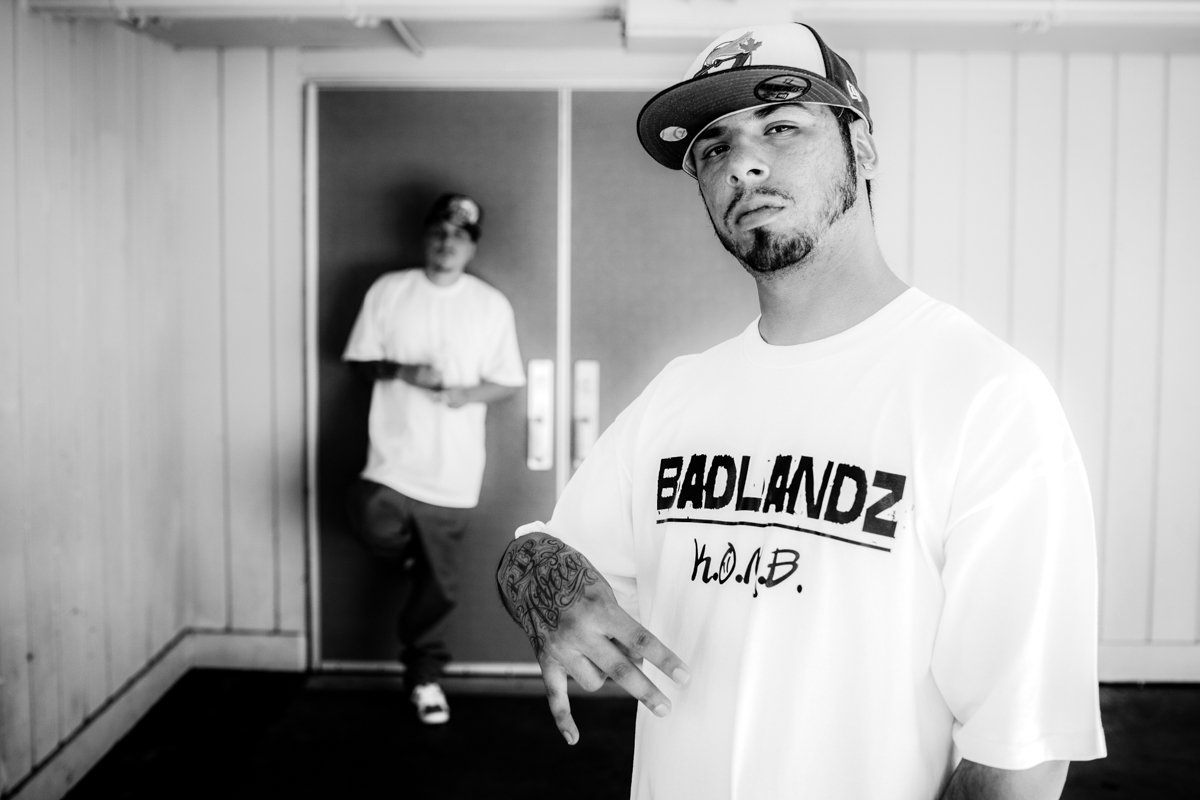 R to L: DIDA, Casha, P-Skrillz.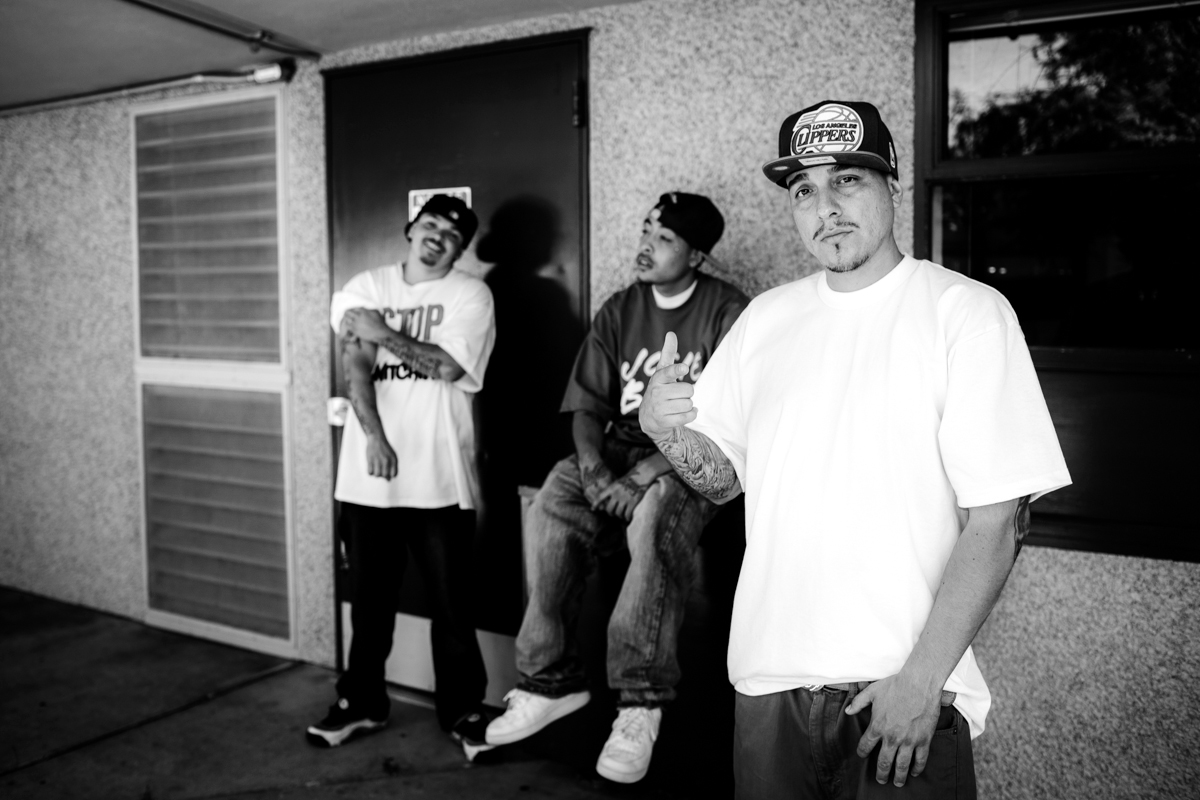 P-Skrillz beastin!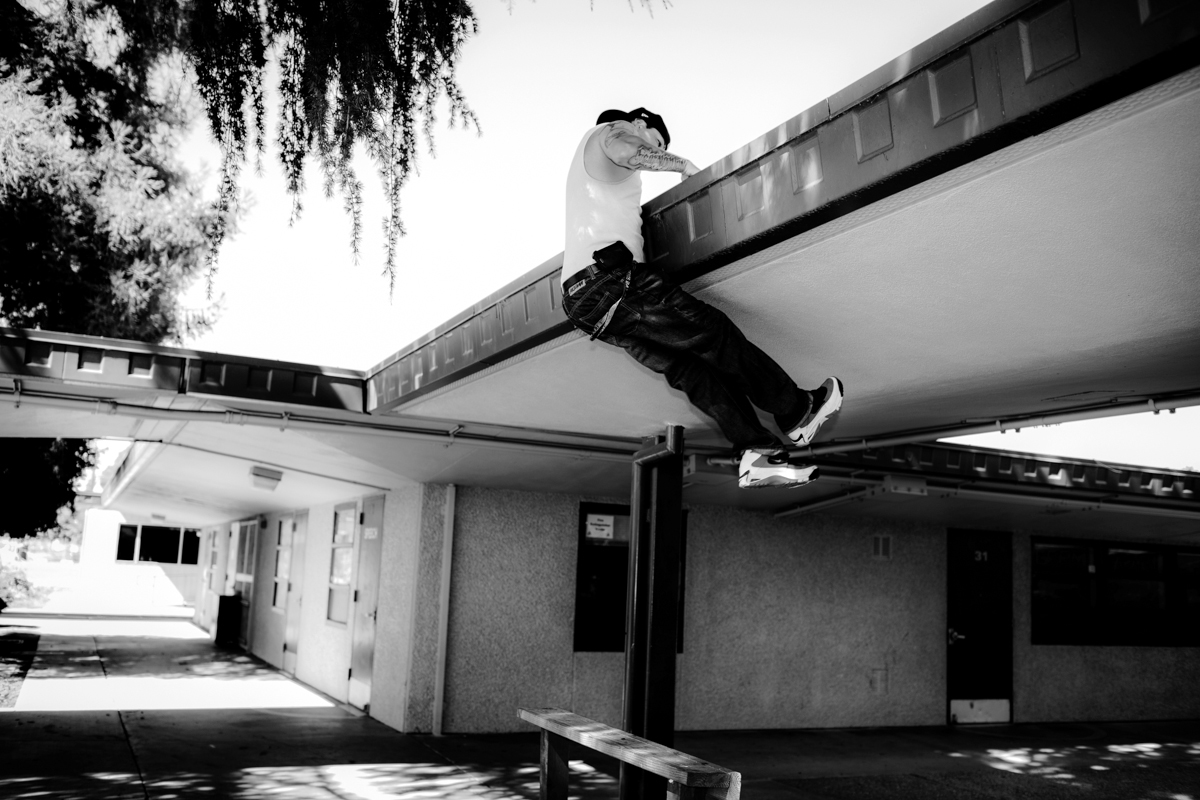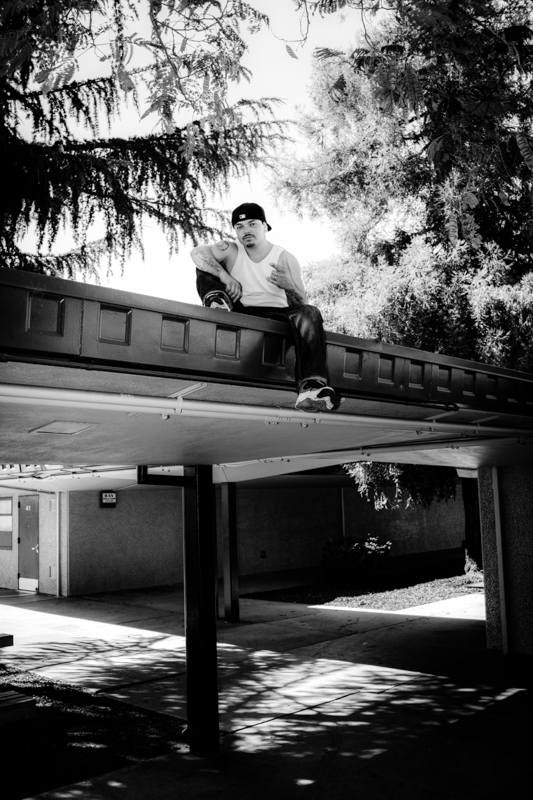 P-Skrillz and Sneakz.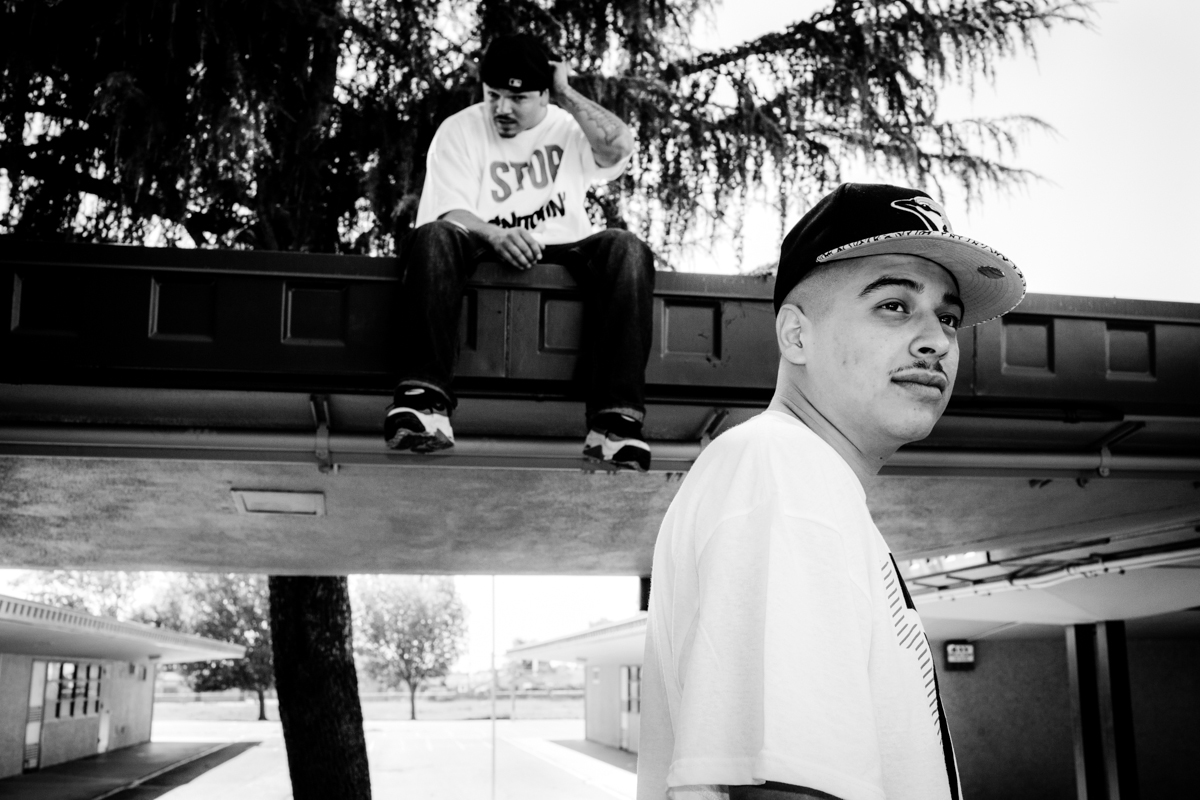 Sneakz and Meeze's commemorating a fallen brother, Adrian Corona. RIP.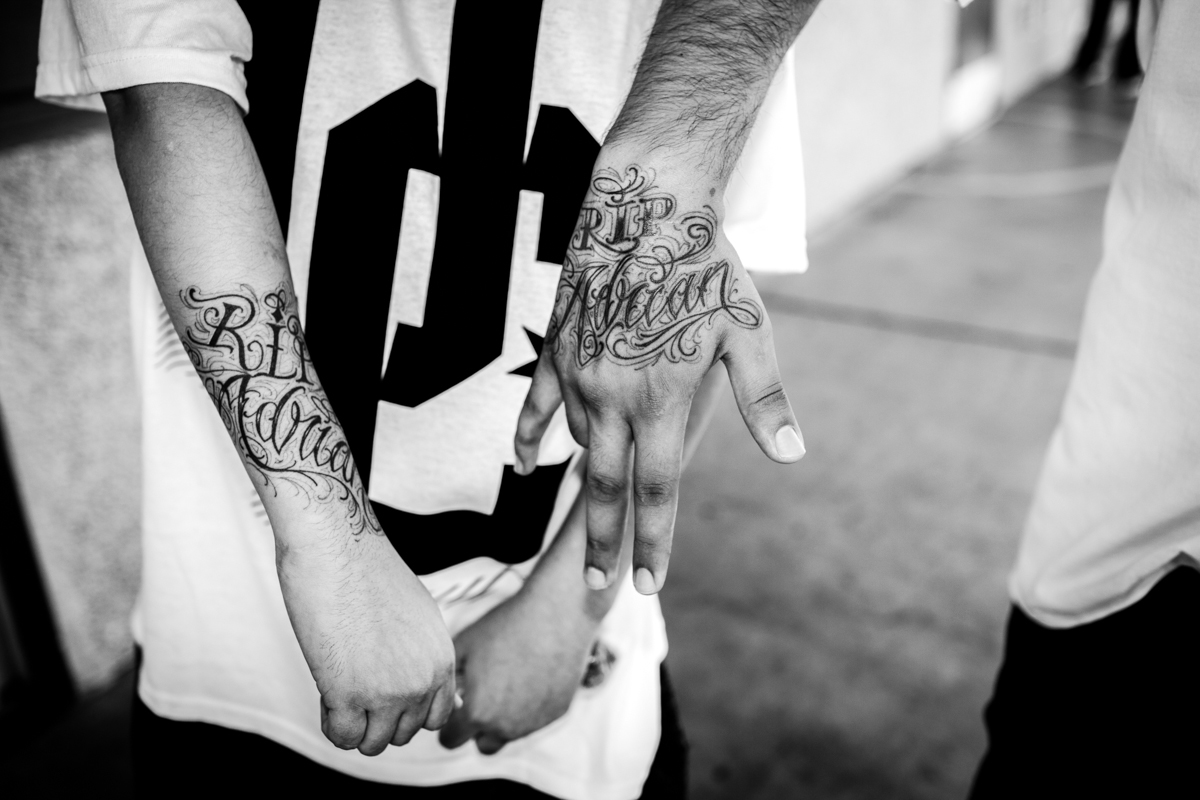 Drew Fresh showing love for his older brother, Adrian.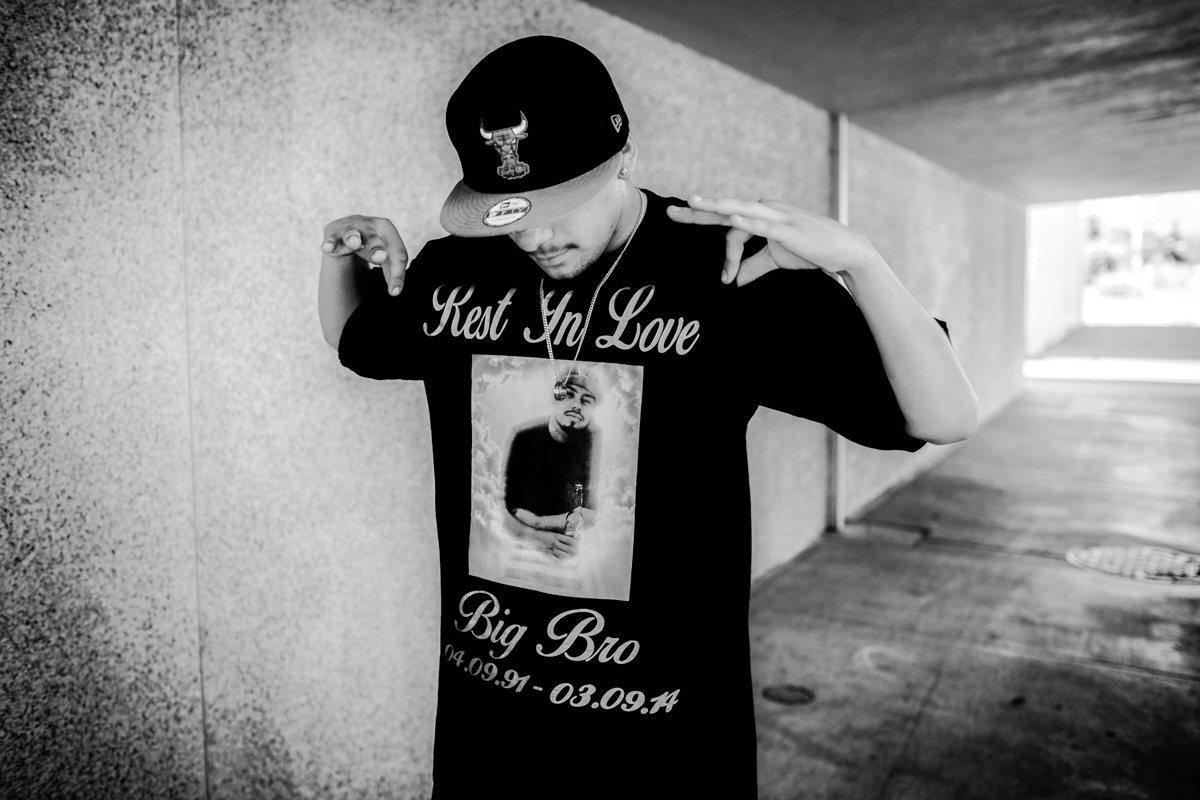 Lounging in the studio.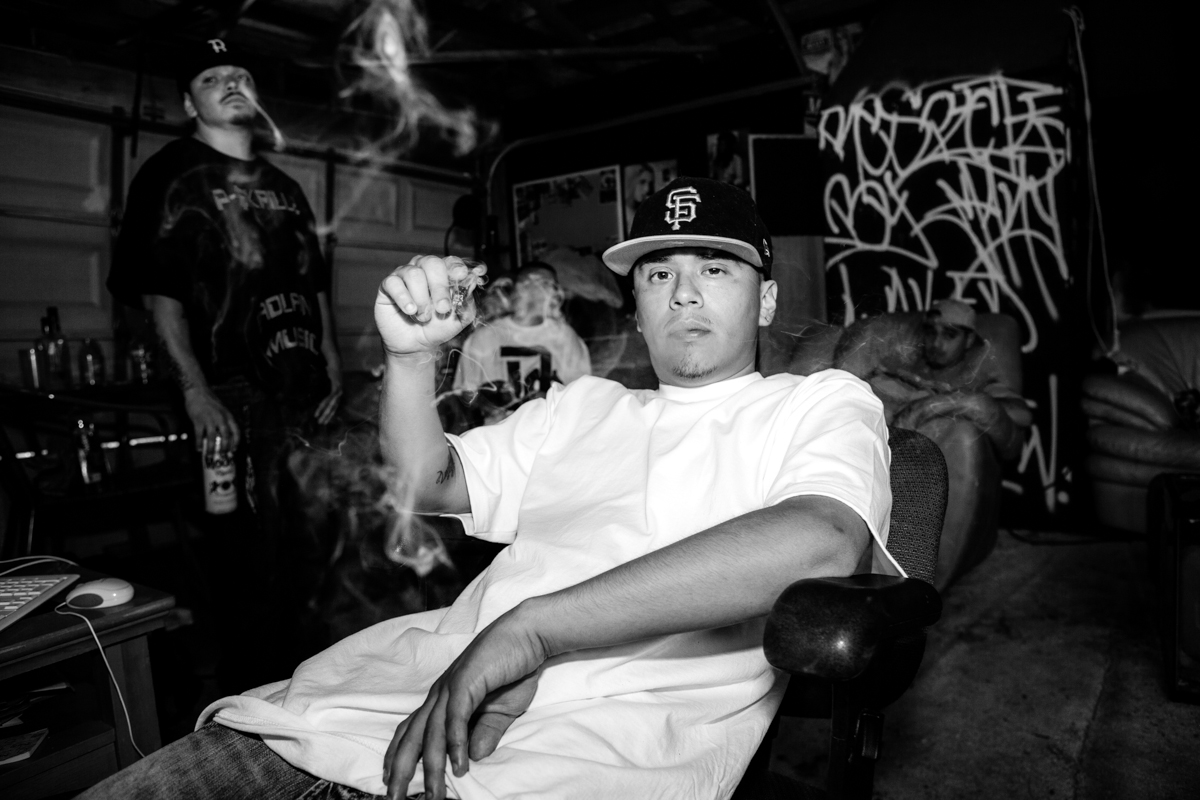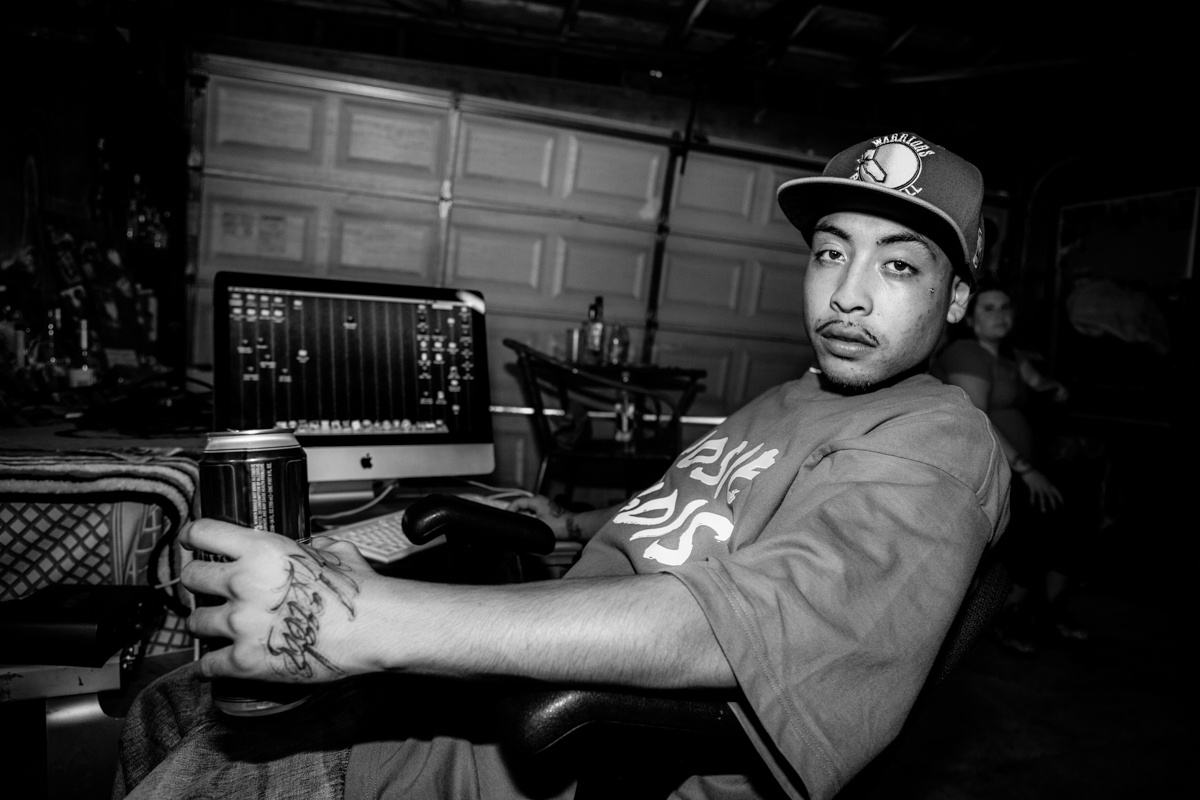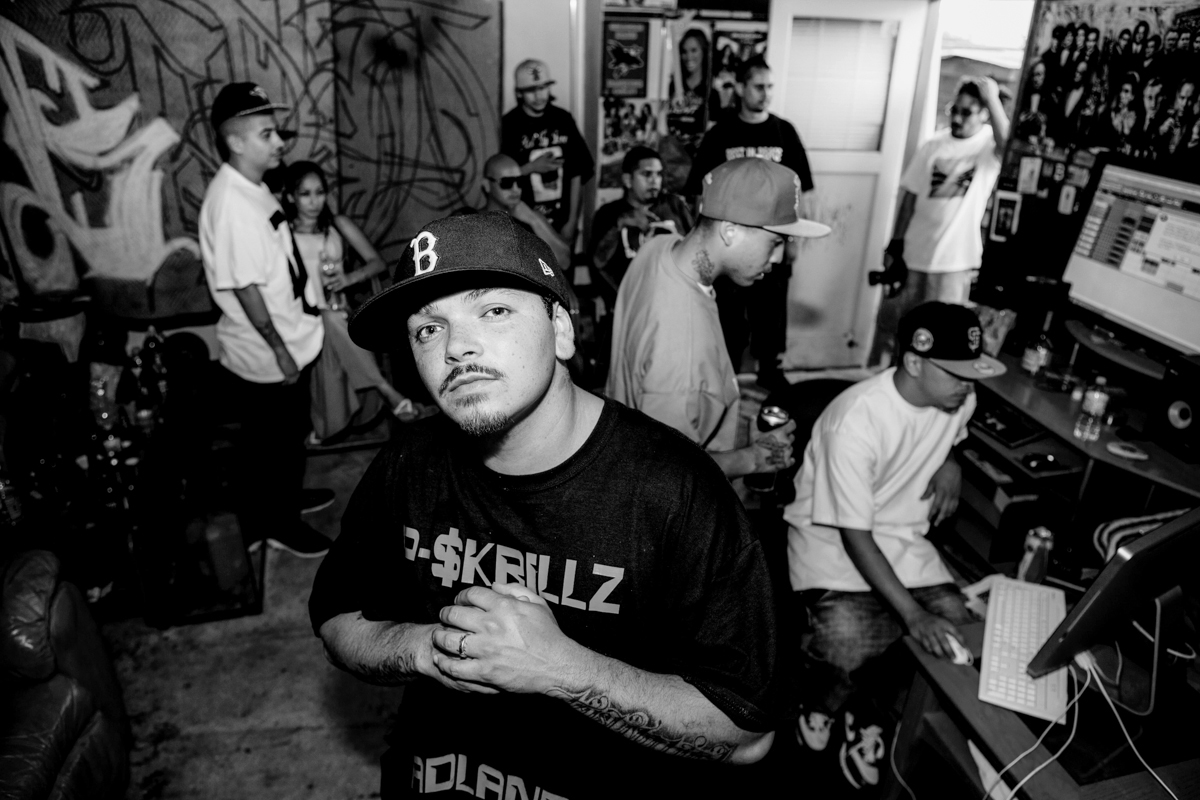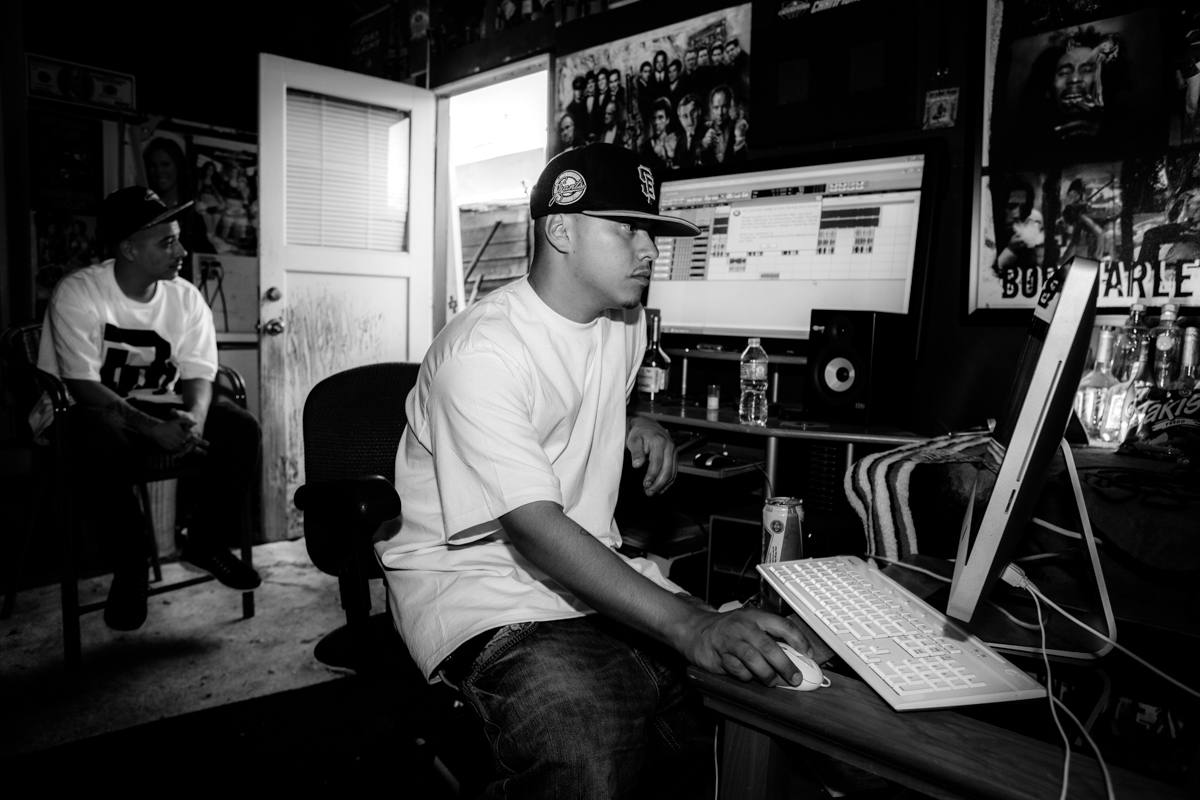 Love this shot right here of Casha and DIDA.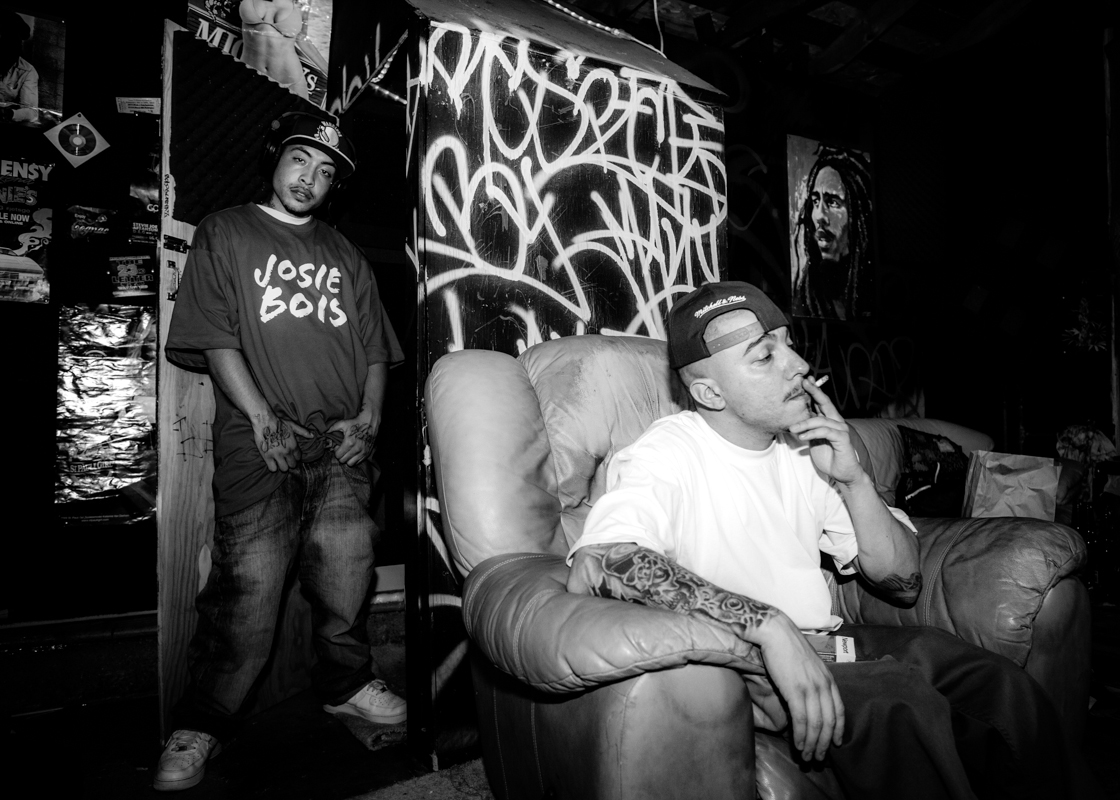 Casha, DIDA and Meeze.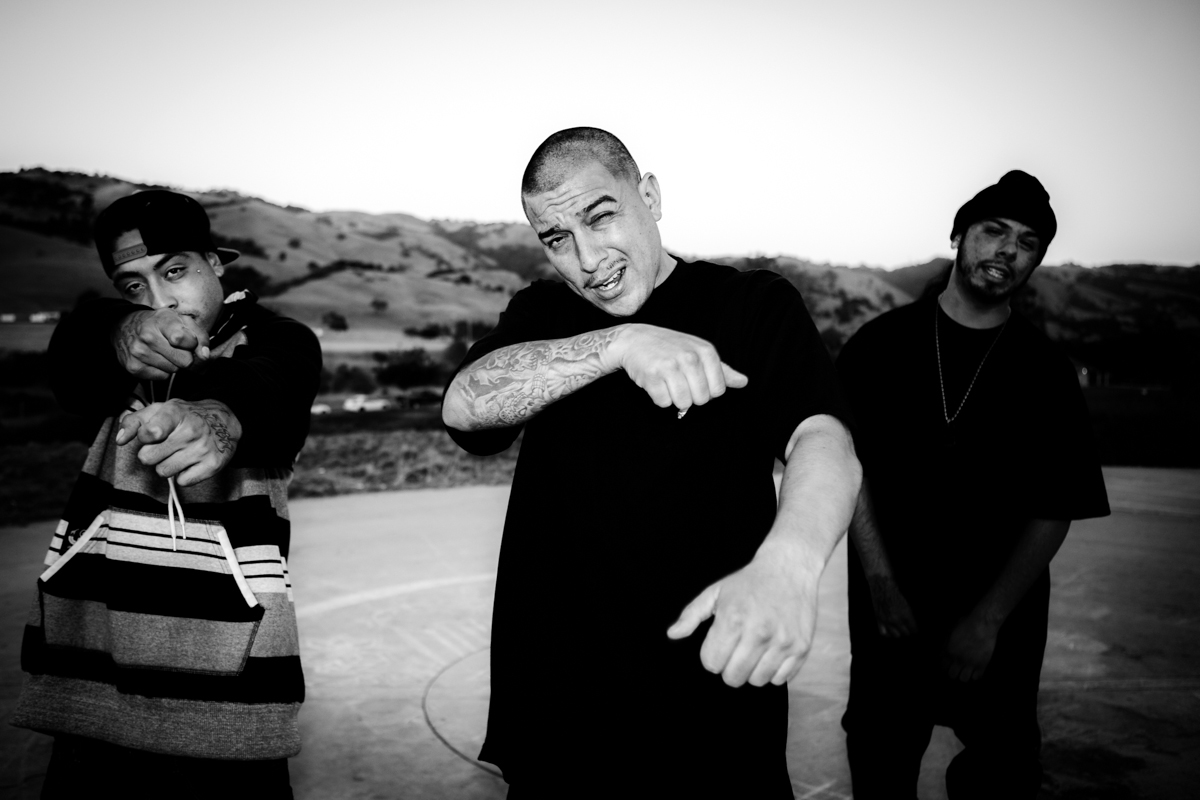 Smoke break with Meeze and Casha.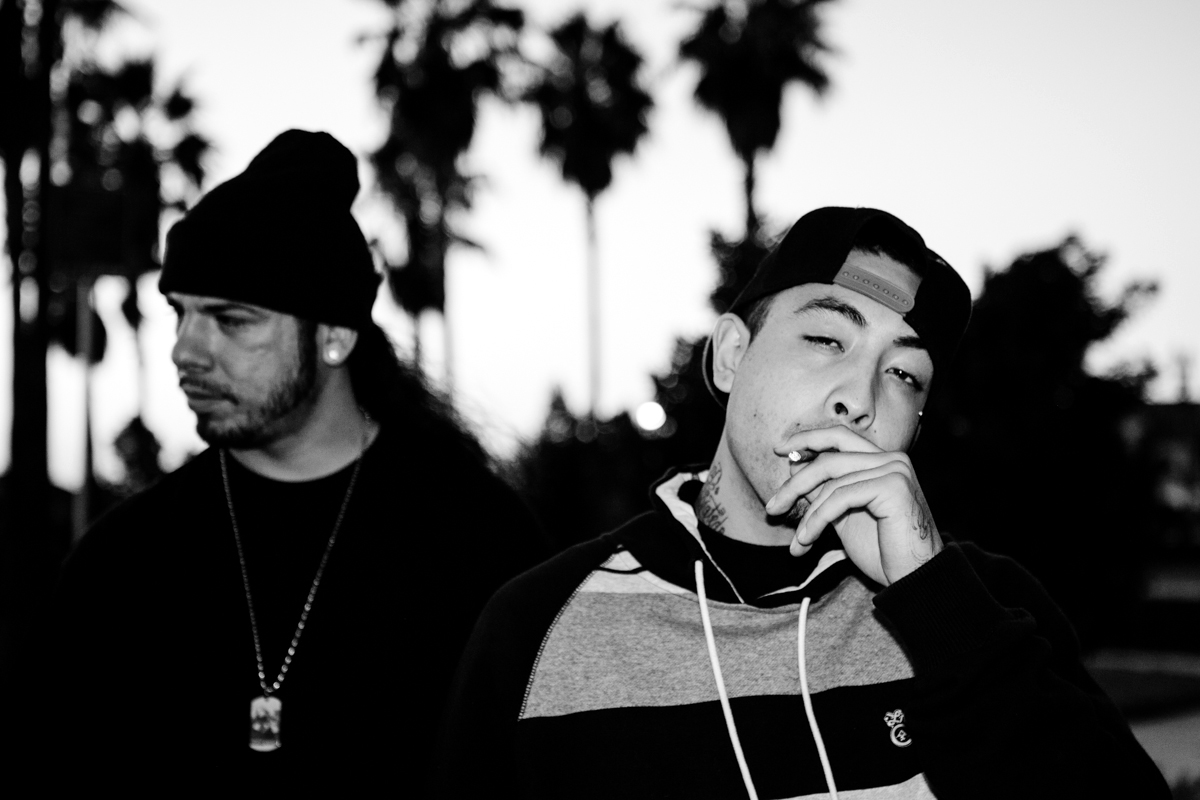 Repping that East San Jose.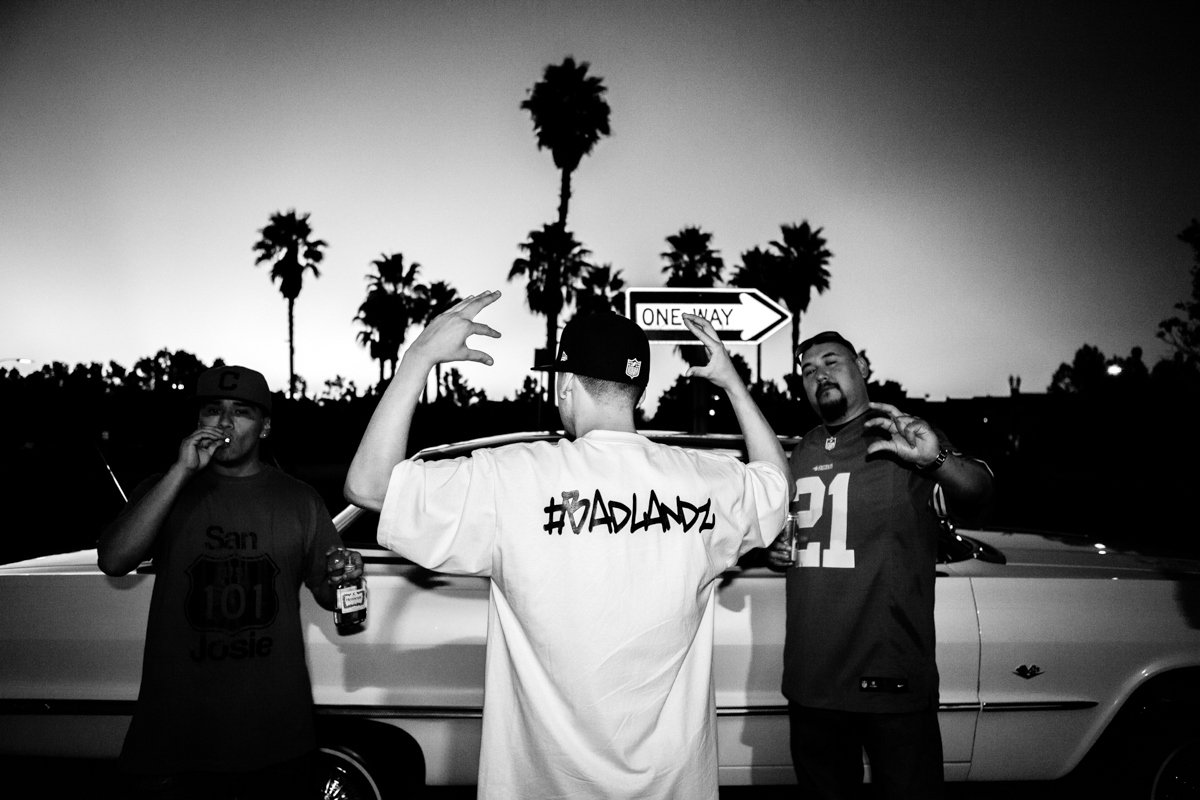 Dusk in San Jose.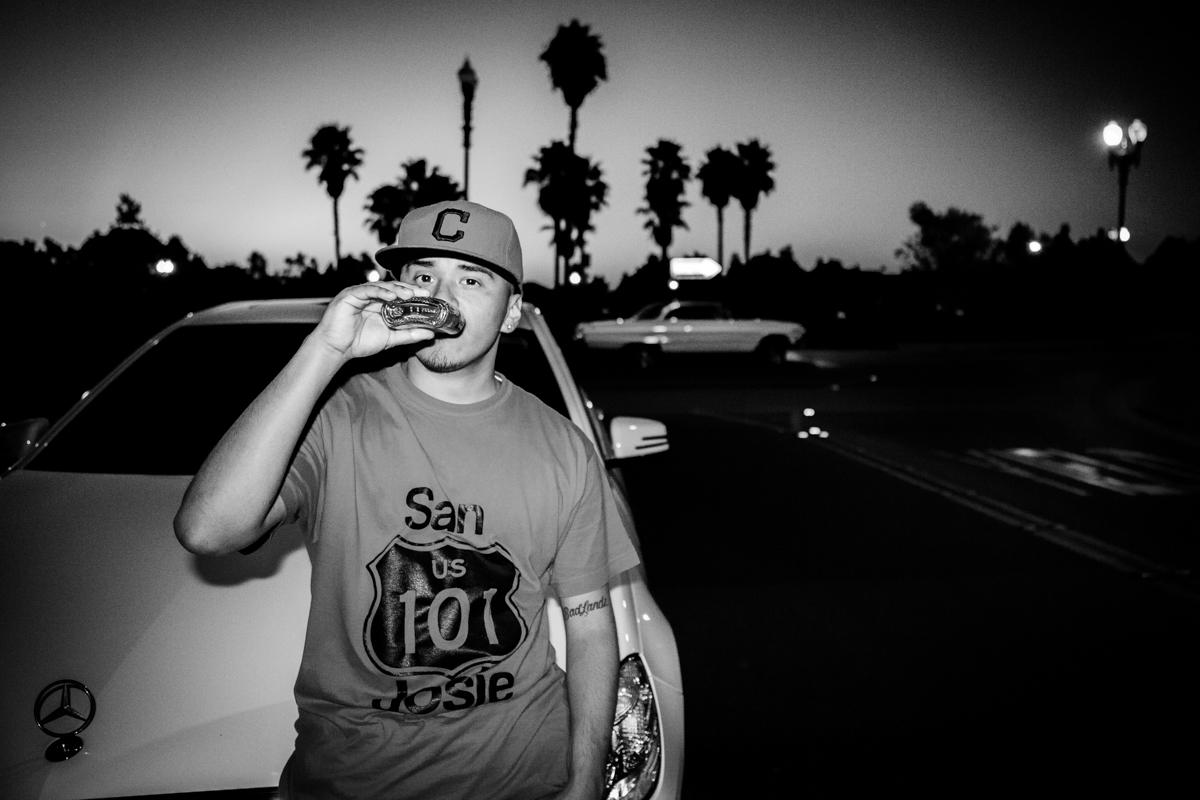 And back at the lab for another round with Casha, DIDA, Bubbz and Meeze.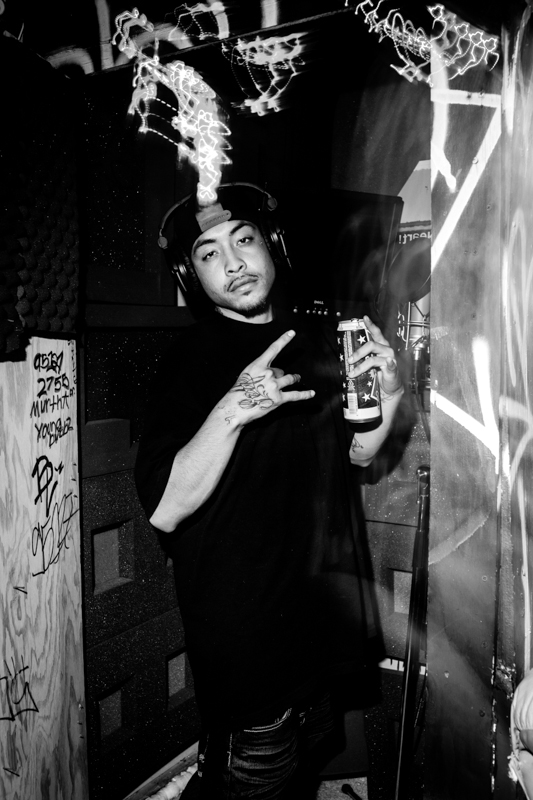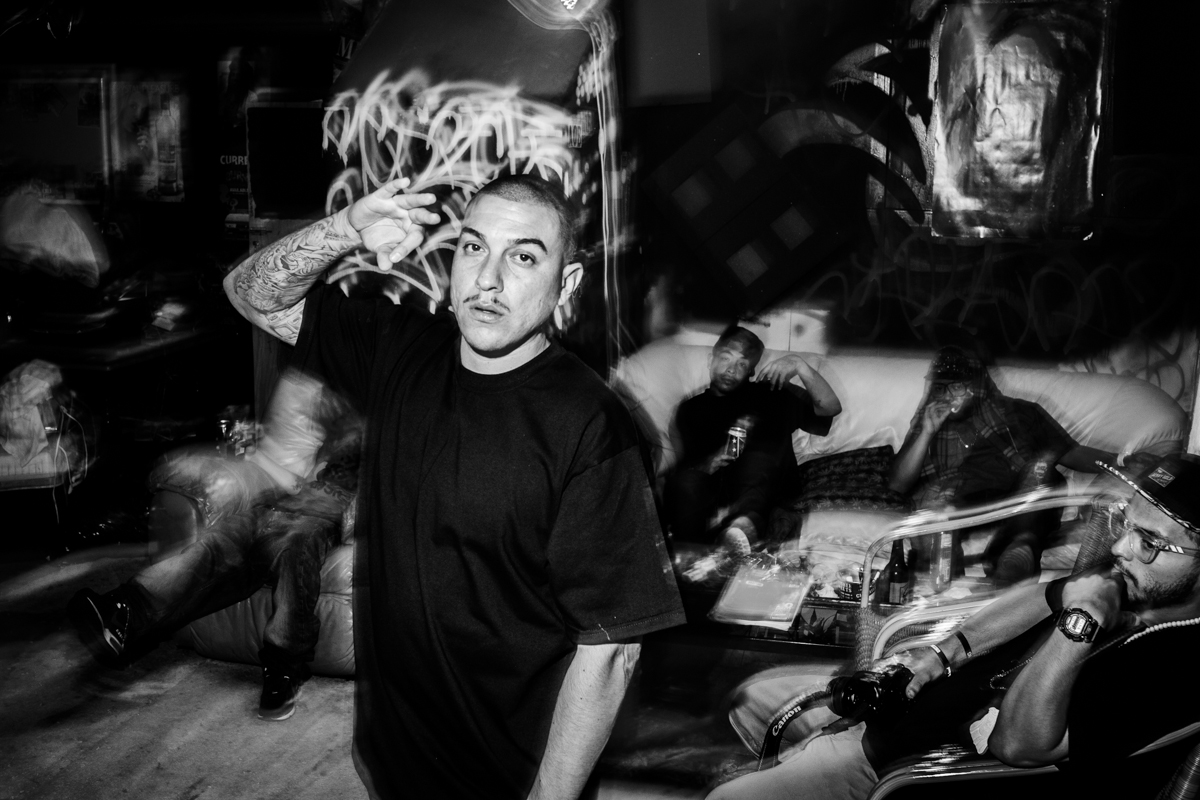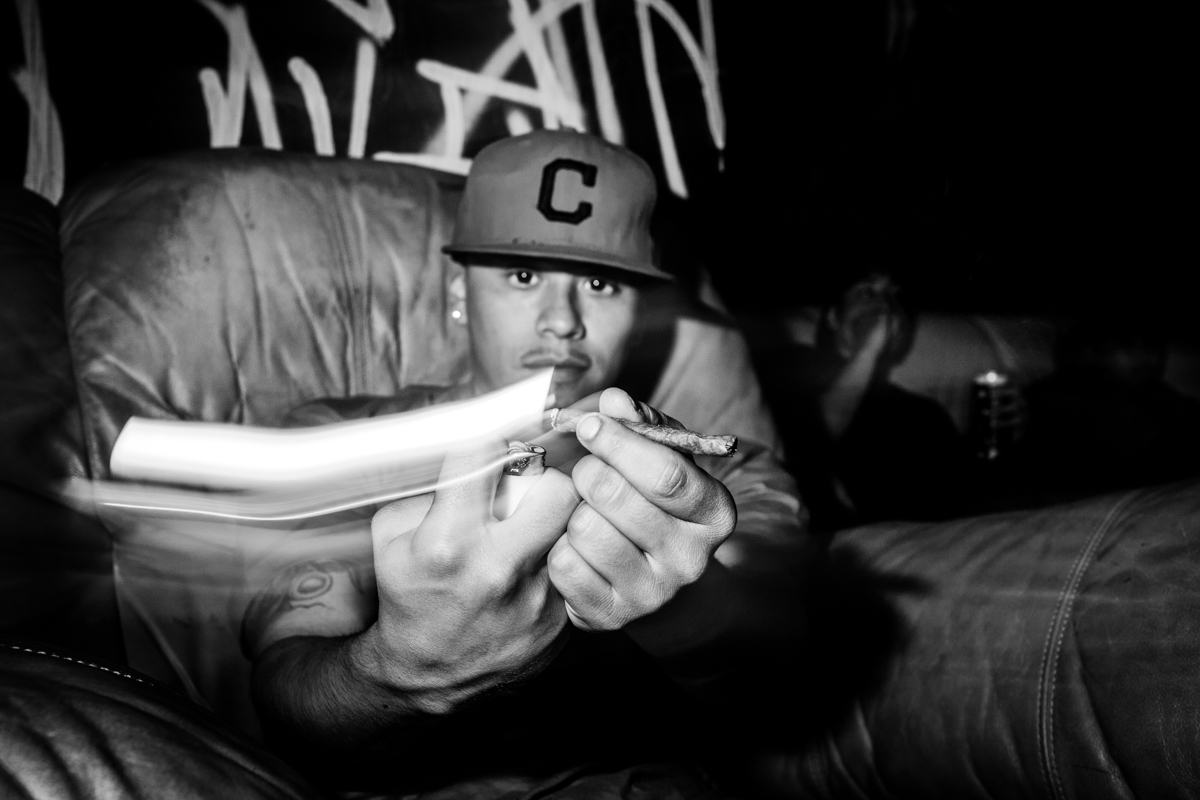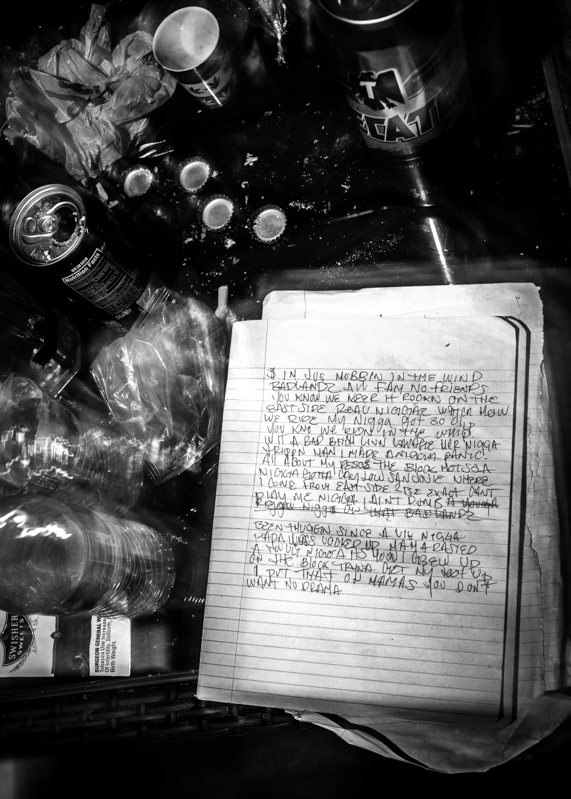 I love working with other artists, especially those that are hustling on the independent tip, making art – or music in this case – out of a true love for the craft, not a paycheck. And this mentality, you'll see, is very much prevalent in the group's music. It's sincere and comes from the heart, as art should. They make music for themselves, not the masses, though they have a growing buzz in San Jose… And that's what I respect most.
You can check out some tracks from the crew HERE and on Soundcloud HERE with "IT'S MOB," Young Bubbz's Soundcloud, Young Ca$ha's Soundcloud, and Meez's Soundcloud.
Be easy. Be safe. Do you.