How many spring cleanings have unveiled treasures over the years? In my case, quite a few vintage surprises, as spring cleanings in my book collection tend to be more once-in-a-decade-type deals. This always happens with "cleaning" being a bit of a wish more than an actual act. I usually go through everything, set aside a pile of ouvrages I could live without, then realize that I can't live without them, and end up inevitably placing them back – not in the same spot, just in order to have some sense that an accomplishment of some sort was achieved.
One book that never made it to the potential pile is Made For Skate, by Jürgen Blümlein, Daniel C. Schmid and Dirk Vogel. Remember? This fantastic 2004 compilation of skate shoes over the years? Well, it's still available, and still essential. And as Jürgen, who had to close their great Stuttgart-based Skateboard Museum due to the demolition of its building, is working on his new project as we speak (about skateboard fashion and apparel this time, under the intriguing hashtag #SINAF), browsing through the book once again got me marvelling at some of the stories in there.
So, instead of the usual, fetishist, sugar-coated "best skate shoes of all time" post, let me share with you some of the quirkiest ones. Not necessarily a worst-of – otherwise it would have been five times the Osiris D3 – but just, you know, a few funky, sometimes-ugly ducklings with a weird story to them. Remember these? There might be a reason why not… Regardless, let's take a trip down athlete's foot-plagued memory lane.
 1. Kid Power
Back in a golden era where you would custom-order your Vans straight from the shop (don't fret, it's coming back, some people swear), the visionary minds behind Kid Power decided to target a younger audience with their "steel shank action footwear," as the boxes stated. Home run! Decades before Sole Tech was showing off with its STI lab, a humble genius out there had already understood that when it comes to impact, nothing will ever beat two pounds of pancake-like rubber stacked under each heel.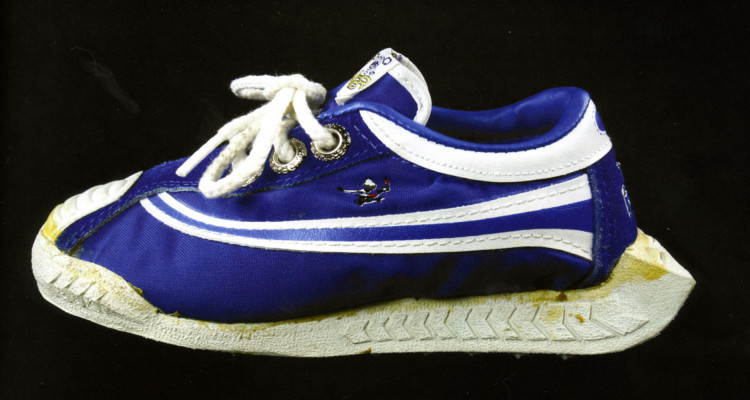 2. Clarks Sport Stunters
Before the Wu Tang members got Clarks' stock to skyrocket in the mid-'90s, the classy English brand had already been the talk of the day in the streets. Stunters (word!) came complete with "wrap-around toes and heels," "ribbed ankle padding," not to mention a pointy arrogance in the nasal area. "These boots are made for skating," the Stunter ad warned, before explaining how Clarks Sport "consulted two Sports Science professors" to come up with these. A designer could have helped, too.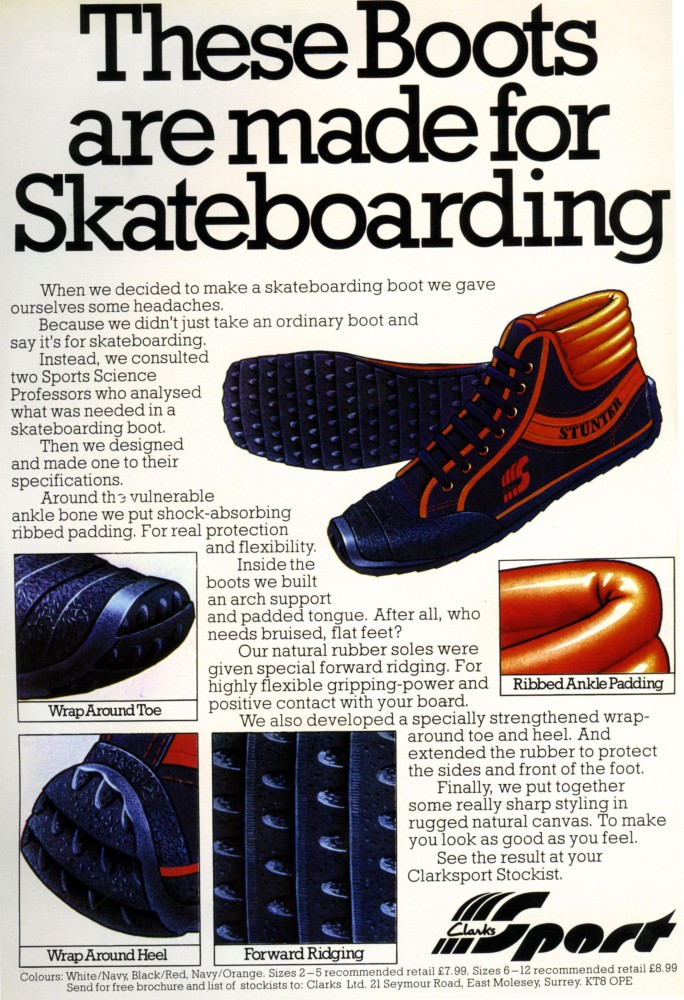 3. Awesome
Whatever happened to Jermaine Jackson? Nobody knows – unless of course you are a Big Brother UK disciple. Same question could be asked about Vans co-founder Jim Van Doren, Paul's brother, after he left the company following an epic court battle in 1985. "He wanted to be Nike," Steve Van Doren, Vans' current CEO, sums up today regarding his uncle's plans. Still, Jim had time to launch his own Vans blatant rip-off company in 1987 (twenty years before everybody else) under the moniker "Awesome shoes." The venture lasted two years.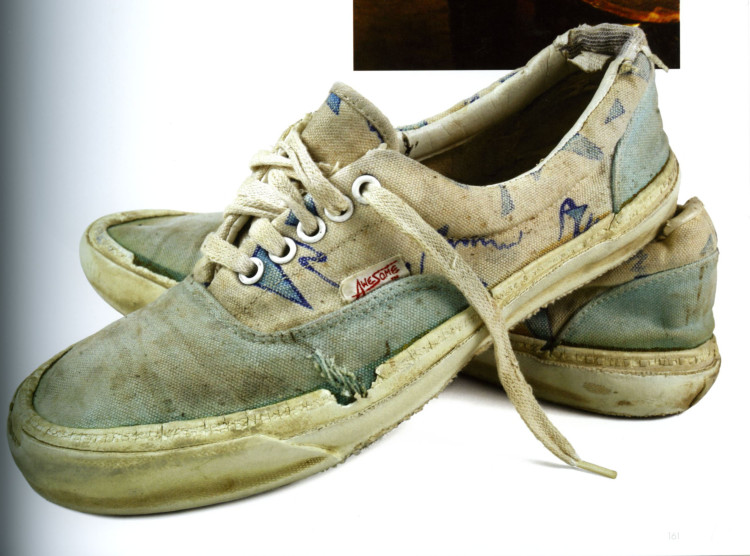 4. Harley Davidson
America's pride became, for a minute, America's shame, when Harley Davidson jumped the bandwagon of a rejuvenated skateboard scene in the late-'80s. The line bore the motorcycles' actual names (Sportster, Heritage, etc.) and was, as advertisements swore, designed for "boarders" – and yes, they put these quotation marks around boarders. Funny to think that a few America Wild Ride tours later, courtesy of Emerica shoes, they probably would sell today. A lot.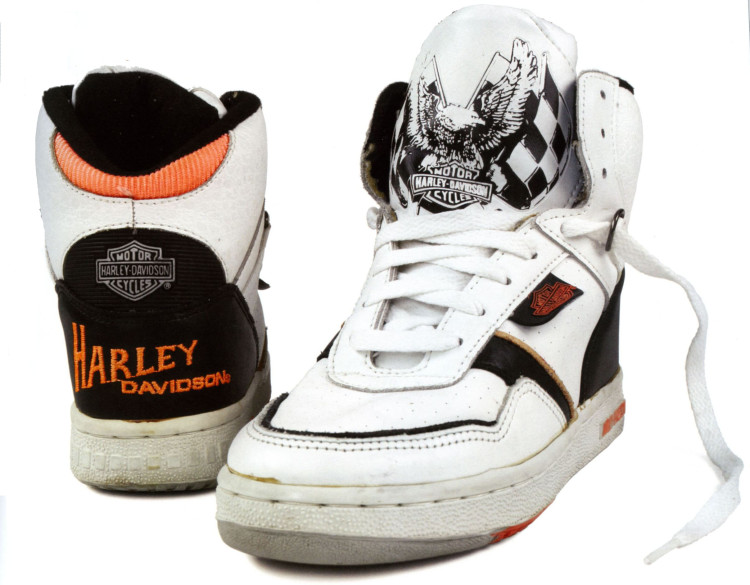 5. Skate Rags
Ever tried to re-do that legendary Skate Rags clothing skull logo as a stencil? Very difficult. Hours and hours of work. Don't lie: if you ever were skating already in 1990, I know you did try. If Larry Balma's brainchild achieved stardom as a clothing company, his shoes "designed by skaters to fit and survive" never even reached the US shores – not bad considering that Skate Rags was an OC company. Licensed abroad, the only "lucky" distributor to ever get a shipment was Germany's Titus. Then? Well, the elusive Vision DV8 rip-off was sent to rest in peace.