"So skateboarding saved my life," our co-founder Bobby Hundreds wrote in 2005 in an essay called "A Love Letter :: Skateboarding as Life." "It shaped my worldviews, social perspective, and political opinions... It revealed the underworld, run by the underdogs, the underestimated, and fueled by the underappreciated."
There are no skate parks in Nigeria, but in 2010, a collective of Lagos-born and raised riders who studied in the UK emerged, forming WAFFLESNCREAM. Coming up from the sprawling city of Lagos with its population of 22 million and status as the largest city on the African continent, WAFFLESNCREAM is the country's very first skate crew and lifestyle brand. The crew has been working hard to spread a similar eyes-wide-open mindset that skateboarding has cultivated in them from the ground up—as the underdogs, the underestimated. Together, they're breaking rules and pushing back in a place where the older generation and is often unsupportive or confused by new youth culture initiatives like skateboarding.
The team behind the brand have not only built Nigeria's first skate supply shop in a time of economic recession, they've released the country's first skate edit ("JIDE" above), and have plans to build the first skate park in Lagos. They told HUCK Magazine in 2014: "WAFFLESNCREAM was born out of love and frustration with skate and BMX culture and clothing. The love is for everything the culture stands for: the freedom, the friendship, the adventure and just the feeling of being independent."
But what of the frustrations that fueled the idea for WAFFLESNCREAM? The crew wasn't vibing with big brands launching similar-minded projects in their home country with a "charity feel and vibe." They straight up don't want to be viewed or approached that way. On top of this, because of skewed Western perceptions of Africa, outsiders often will come in and try to "teach" them their ways. Regarding media coverage, the founders have admitted in a Highsnobiety interview that they've actually turned down foreign journalists because when they take pictures of them, it feels "like they're at a zoo… It doesn't look authentic and the undertone is like we're some sort of charity case."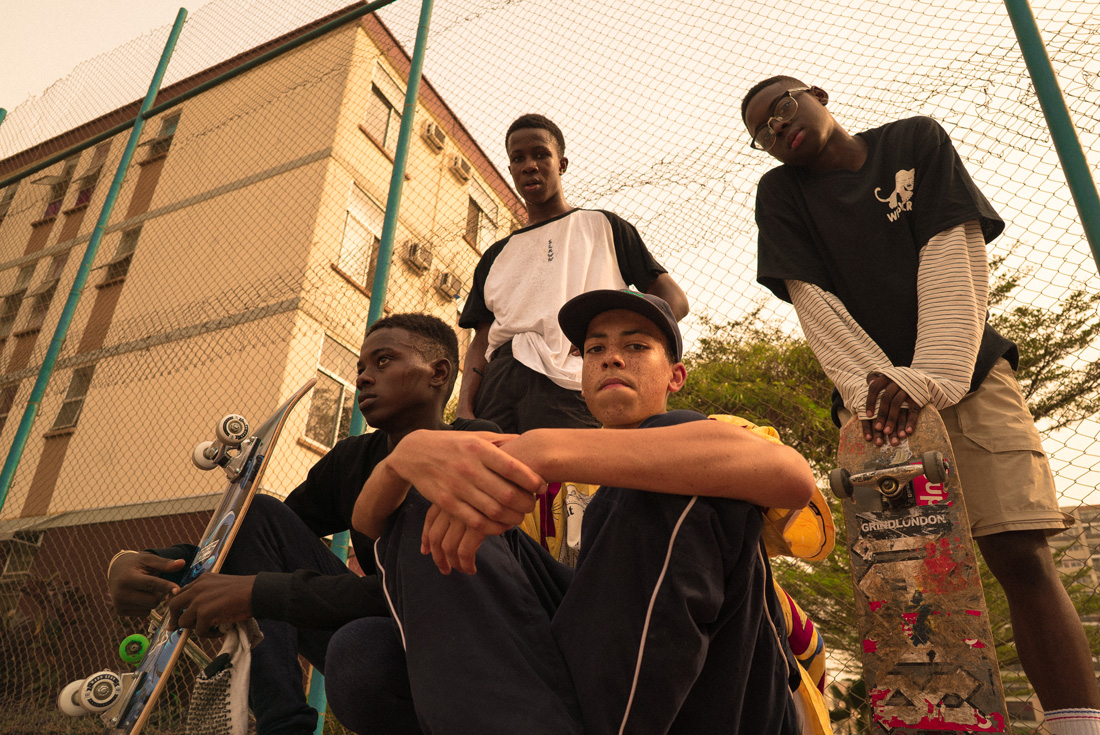 "We want to see African skaters on a global stage skating for our own reasons. We want people's jaws to drop when they see what we can do."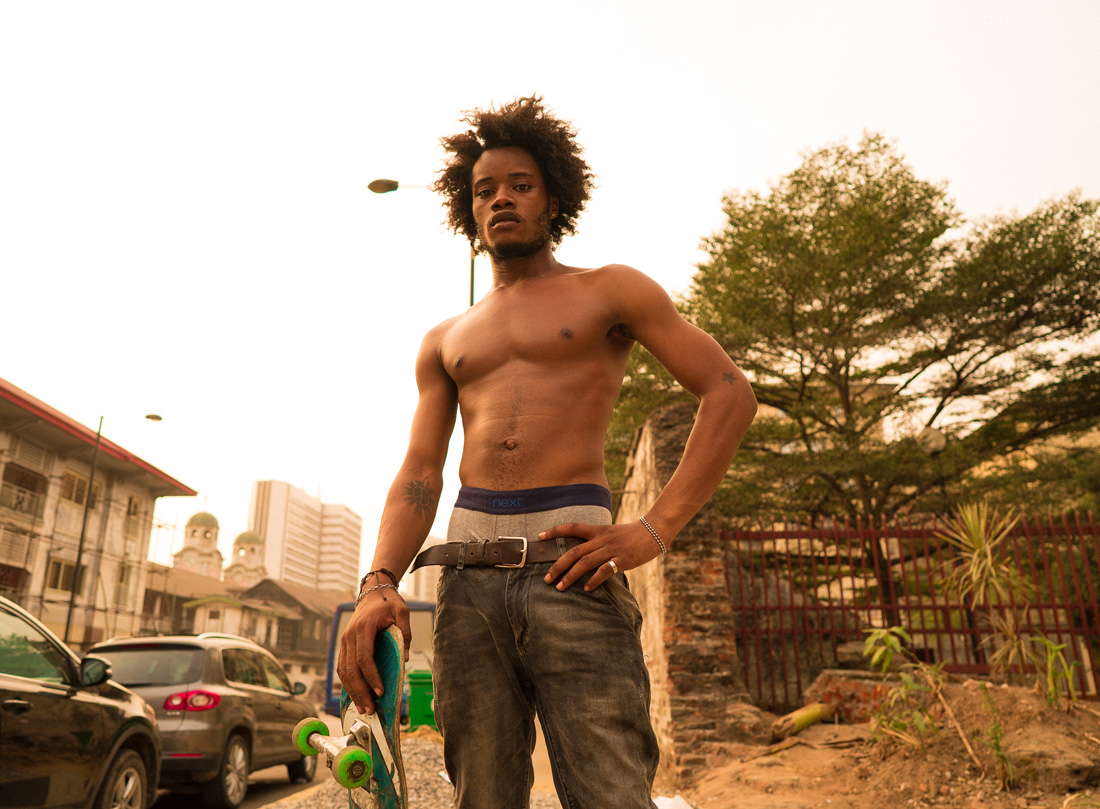 Here's what WAFFLESNCREAM had to say about that: "We don't need your help but we do want your support. If people do want to support us then they can lend a hand with getting equipment. After that, let us do things our own way. What we don't want is people coming here to 'support' and then trying to tell us how to skate or how to cultivate our scene."
"Support is different than help; we don't need aid, we need support. Right now the way Africa is treated it's like people come in and they're like, 'Oh you guys don't have bridge. We'll build you one, cool?' That turns into, 'Oh, we could build a mall here, too, then a housing development and then a supermarket.' By the end it feels like nothing is ours."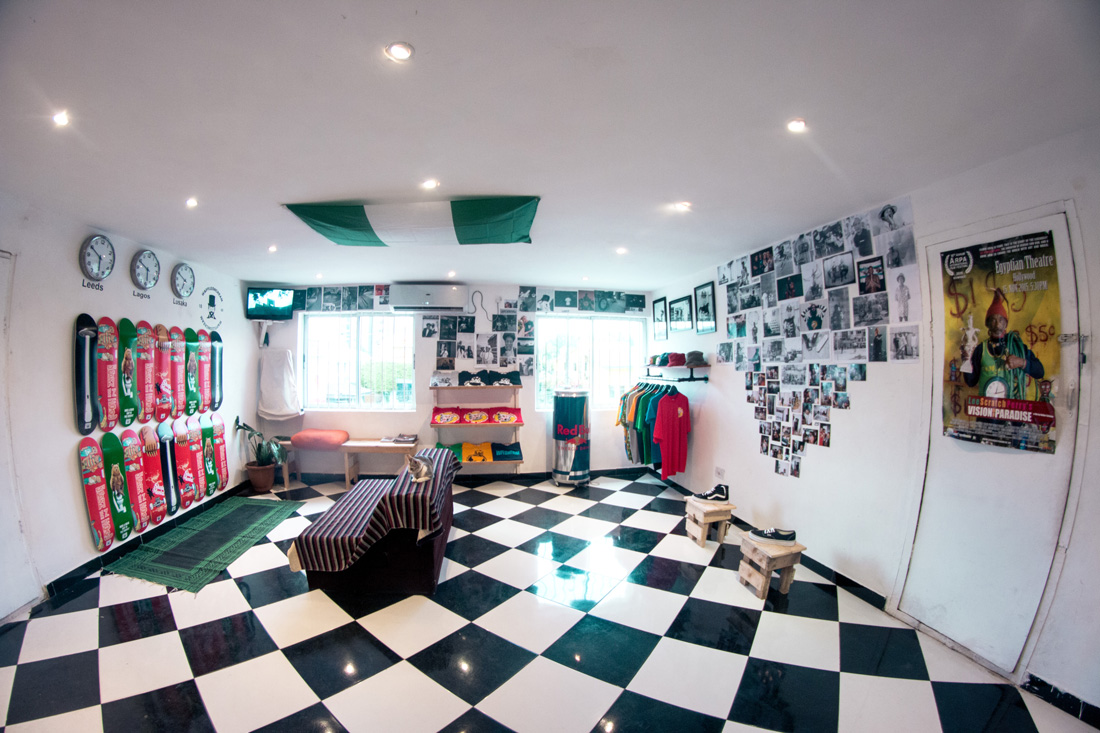 This is why it is of utmost importance to the crew that they do things their own way. Pushing back, they decided to define a new emergence of uniquely Nigerian skateboarding. They started with a crew, and recently opened the country's first skate supply store, which was crucial. They are adamant about not wanting their community to be "saved." On the contrary, they would rather be celebrated for their independence, and to share the freedom of expression and DIY that skate culture taught them.
"That's why we wanted to make sure that people get the feel of our city the way we actually see it... When a foreign person holds the camera it's just different sometimes."
"Support is different than help; we don't need aid, we need support."
It's been a difficult journey; the crew started out without cell phones and even today, it takes over 3 months to replace a board once it breaks or needs repair (precisely why they opened their Lagos shop, which carries boards from Antihero, Real, Krooked, and more). They still get harassed by the police. But things have been going better and better so far over the past 7 years, with generous support from Supreme London (who helps send boards), more recent collaborations with Vans, and pop-ups as far as New York. They even got picked up by CNN.
"We want the skate scene to explode," the WAFFLESNCREAM crew said in a Highsnobiety interview. "We want pro skaters coming out of Lagos. We want to see African skaters on a global stage skating for our own reasons. We want people's jaws to drop when they see what we can do. Here it's like life isn't always constant, water isn't always constant, light isn't always constant, but skating is constant. We kind of have to work our way through everything. So we want to have pros coming out of here so we can self-sustain our scene. We want to show the world what our city is like on our own terms."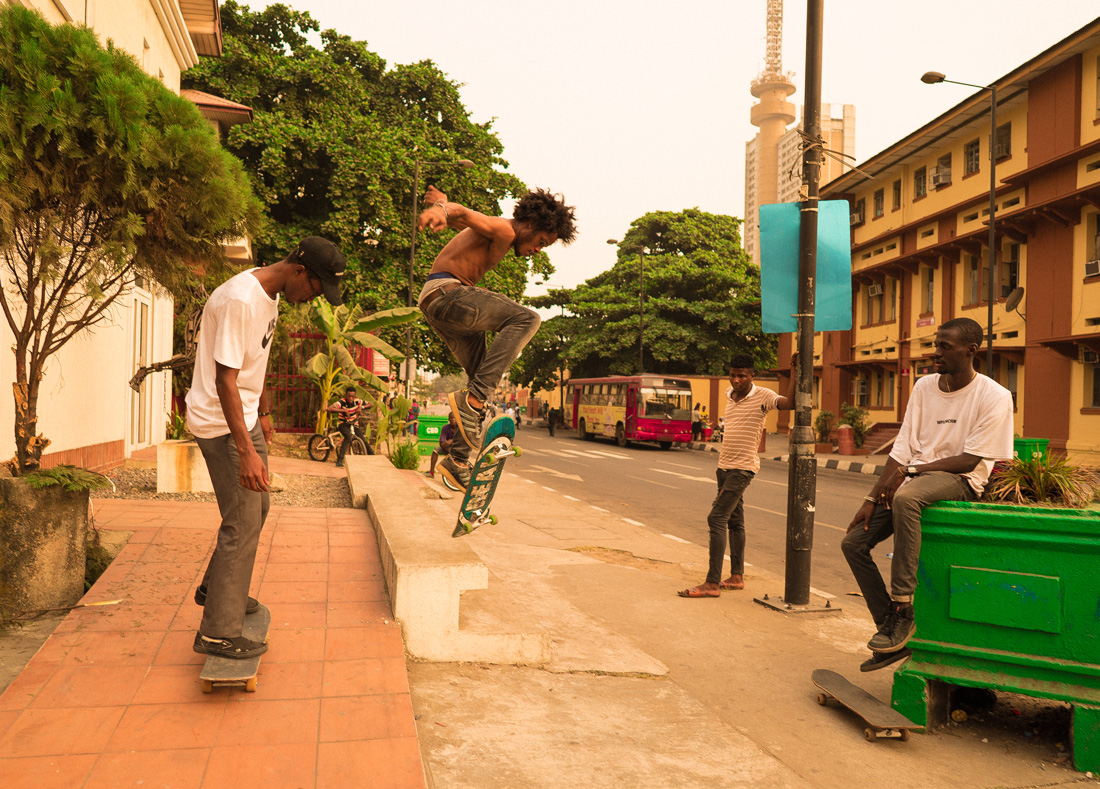 Recently, WAFFLESNCREAM celebrated Go Skate Day, and shared pictures of the event exclusively with The Hundreds. Here's what one of the skaters present had to say about the event: "Just a few days after the Skate Day, there were serious floods in Lagos so we just missed all the madness. It was great to see everyone come out and celebrate the culture and have fun skating. It was also nice to expose our culture to people who had never experienced it first hand. It was great to see everyone come out and celebrate the culture and have fun skating."
"Here it's like life isn't always constant, water isn't always constant, light isn't always constant, but skating is constant."
In a country that is constantly fighting preconceptions from the Western world, these pictures debunk the myths and exemplify the beauty of Lagos with the rising subculture of both skateboarding and BMX. Enjoy the pictures below by photographer Dele Ogunkoya (@maj_delz):