You have to ring a buzzer on the outside of a blue, brick building at the end of Jefferson Street in Bushwick, Brooklyn. That's where Planet X is. The cult consignment-slash-streetwear boutique, fashioned for people who want [to wear] weird shit. Take it or leave it. It's cosmic, sort of, since the owner, DJ Venus X—born Jazmine Venus Soto, is stellar at what she does. And the neighborhood's gritty graffiti murals that surround her shop might make you think you're in another universe.
Today, she's frantic because a light beam has burst inside of the intimate store, and it's throwing off the ambiance. Still, she's pulling select pieces, a suit jacket, a blouse, and other items, off the racks for Supreme's former brand director Angelo Baque (who pops in during this interview) and more friends she's expecting to stop by.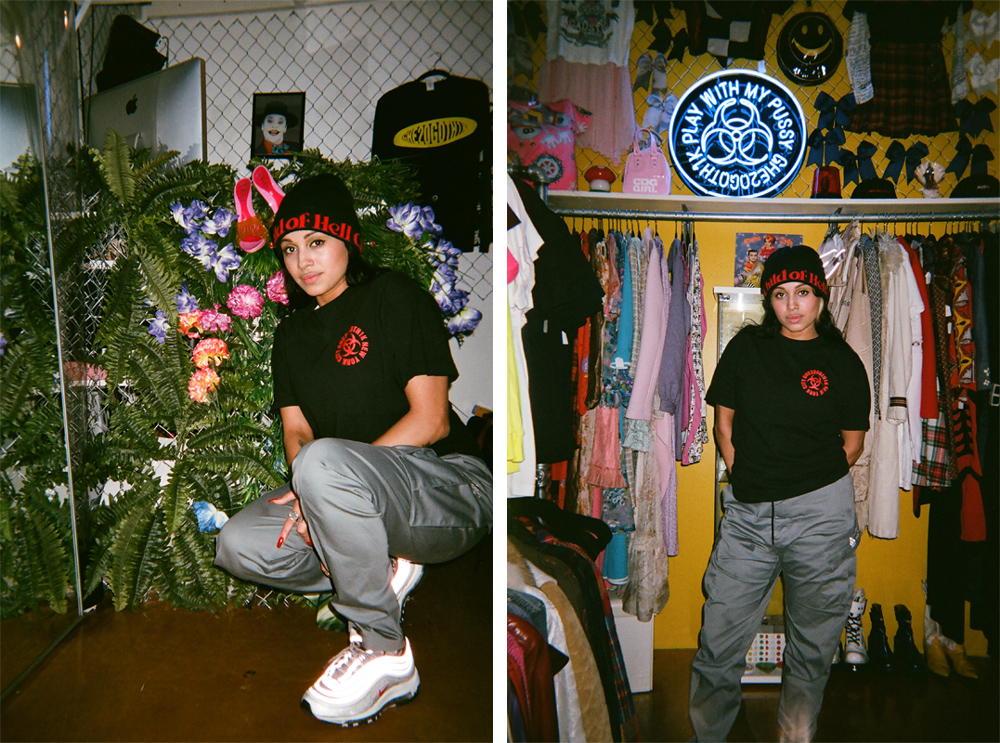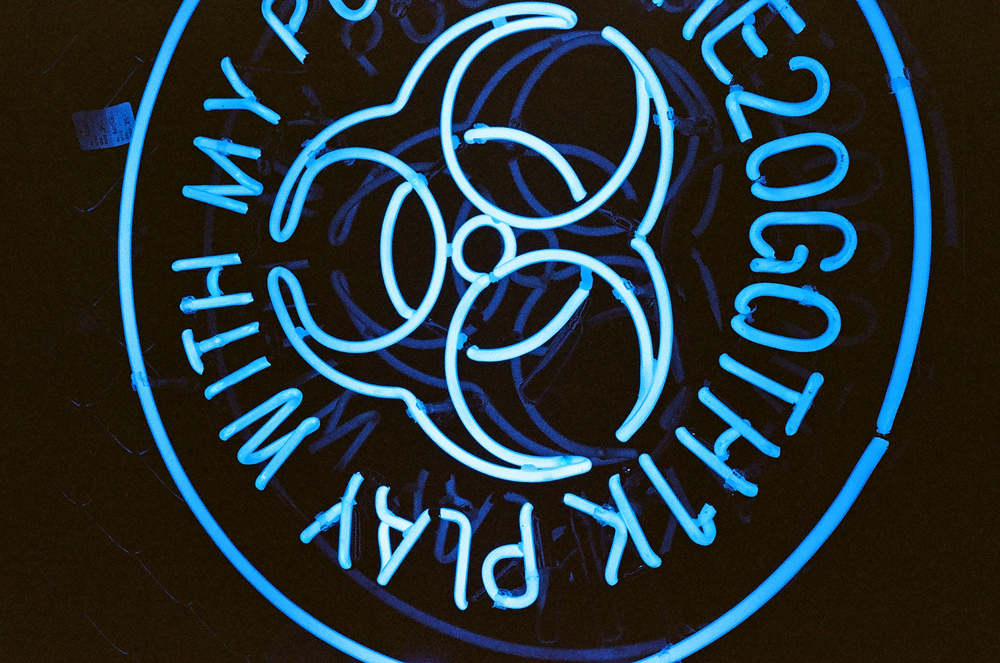 On hangers, there's a mixture of international high end designer label garbs and streetwear gear that run the gamut from COMME des GARCONS tops, vintage Ralph Lauren, Jean Paul Gautier dresses, Tommy Hilfiger button downs, Insane Clown Posse t-shirts, Shanghai Streetwear brand DIMINISH, KNOW WAVE merch, and rare Hood By Air goods. There's boots, bags, belts, buttons that say Sex, sunglasses, bracelets and chokers, too.
Venus, 30, is dressed in what she calls her "key item" vinyl leather pants when we meet. She has on three inch high Margiela heels, a T-shirt that reads "Oh God, I wish my boyfriend ate ass" and a thick, red Hood by Air quilted bomber that slightly covers up the erotic message.
"I think it's a girl power shirt," she laughs. "We're all about sex positivity. Just knowing your body is real, it's a part of your life. Clothing is part of your sexuality. Maybe, I'm crazy, that's just the way I think about it. Yeah, that's my T-shirt and that's my sign."
She points to a neon blue sign that rests on the highest shelf—it's surrounded by ribbons and next to a school girl outfit. In glowing letters it reads, "Play with my pussy."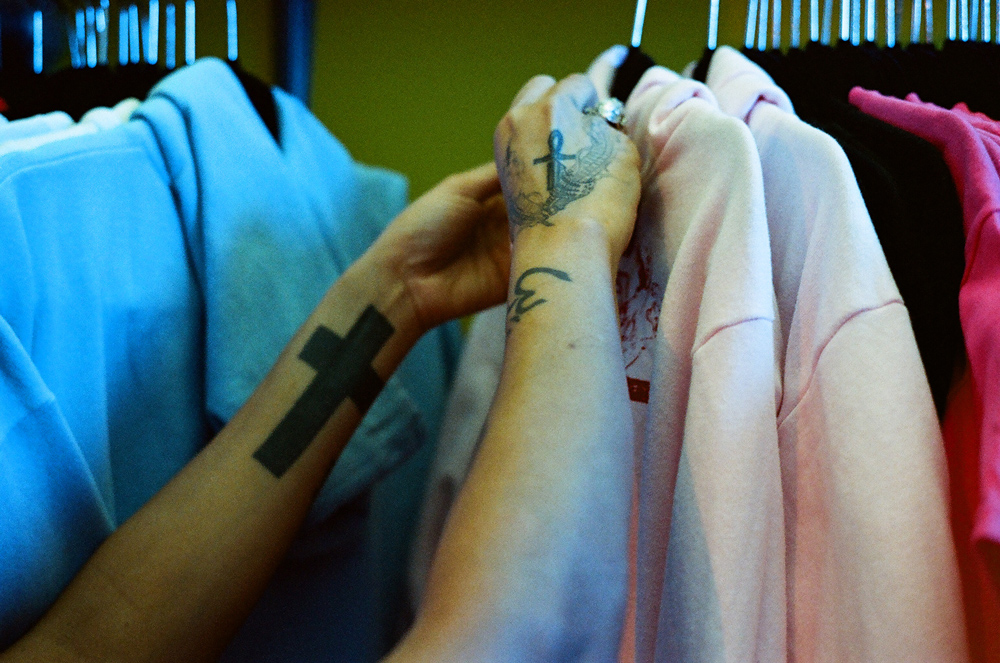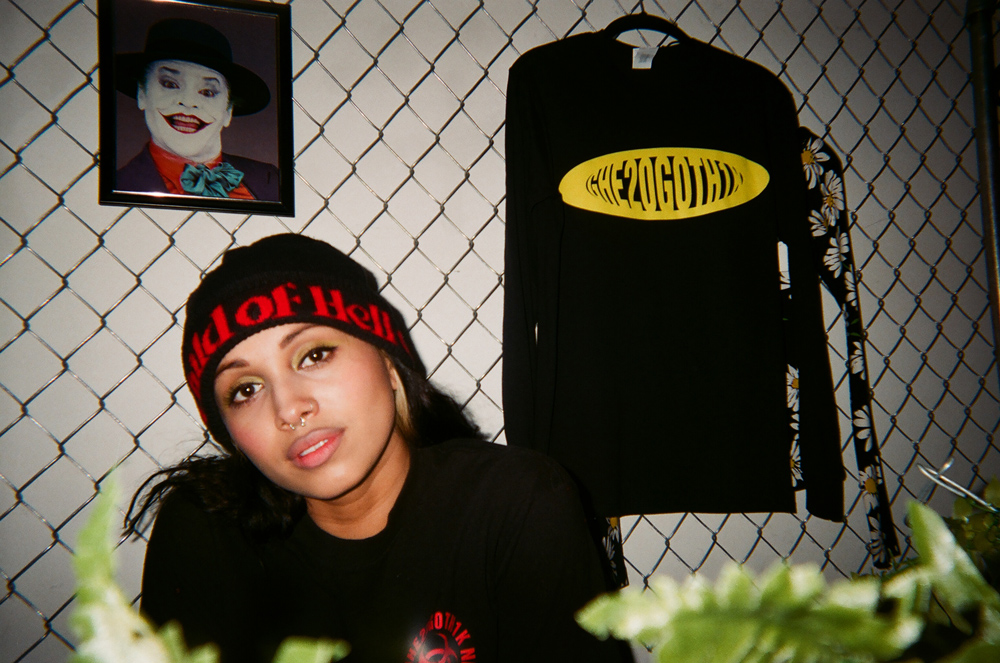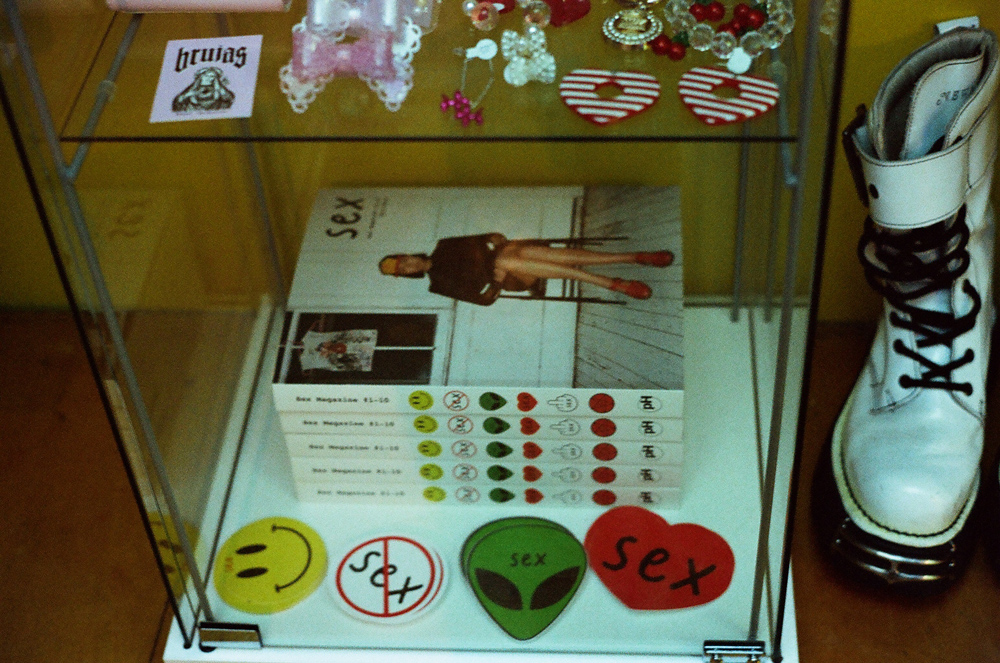 Venus helped start the GHE20G0th1k party in 2009, a few years after her best friend designer Shayne Oliver began his Hood By Air clothing line. Venus and Oliver would DJ at the events, which quickly became a refuge for New York's inner city, gay, goth, nightlife scene. Originally, attendees raged anywhere they could, like in abandoned warehouses and basements, then larger, well known venues like Sounds of Brazil (SOBs), Santos Party House, clubs in Chicago, L.A., Miami, and London. When the GHE20G0th1k crowds grew, and began to draw in celebrities, A$AP Rocky, Alexander Wang, to name a few, Hood By Air's popularity started to soar as well.
"I didn't really like fashion until I started working on HBA," says Venus. "I started getting mad free clothes, that kind of turned me out."
Hood By Air's Internet-driven, offbeat flair eventually caught the industry's attention. Then came the accolades. Oliver was lauded by the Council of Fashion Designers of America [CFDA] and the Louis Vuitton Moet Hennessy [LVMH] group. His recognition provided opportunities for Venus to get a "behind the scenes" feel, seeing showrooms and traveling abroad to DJ on runways.
"I DJ'd Gerlan [Jeans], I did Patrik Ervell, I did some random brands in Korea," Venus recalls. "That was my first relationship with fashion. Visually, clothing kind of changed the game for me."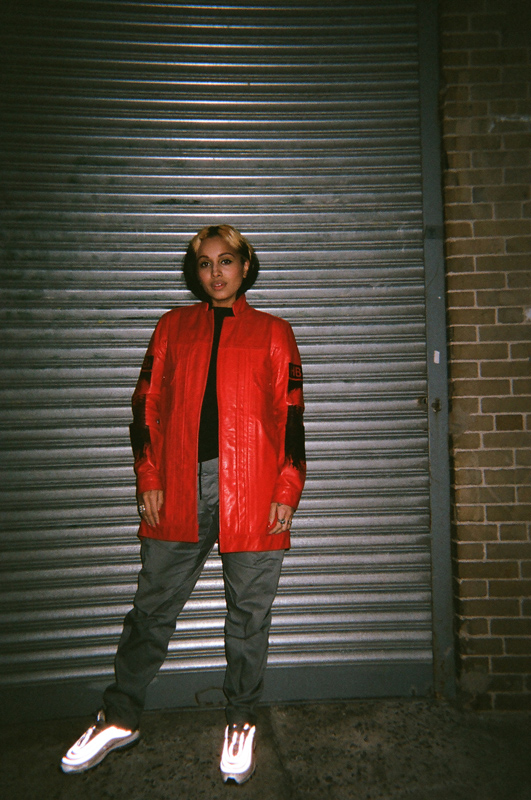 Soon she was collecting reference items and pieces she says she would be able to "learn from" or be "inspired by."
"I wanted to dress the people I was DJing for," she says. "I collected a lot of clothes, but I didn't think I would have a store. At a certain point, I just had too much in storage that I was never going to wear."
Last summer, Venus and her crew tested the waters by offering a pop-up shop for the fans. She called it Planet X—paying homage to the magazine, an old sex shop, and the celestial body astronomers believe is orbiting our sun somewhere in the universe. It was successful enough that she decided to officially open the store in the fall.
The formula, for Venus, is simple: "I want the 500 kids that come to the party to come to my store and shop before they go. We got celebrities, moguls, personalities; personally, I just want people who fuck with me to come here."
Venus's Vision for the Future of Air Max: the DEF CON ONE