If you didn't get the invite, do not be offended. We just wanted to show next fall's samples to some previous customers, as well as premier the new Union X Buscemi collaboration shoes. One all black with black croc, and one grey suede with brown croc. We (Buscemi and Union) just emailed a few our our best clients to come see the new space, drink some leftover wine, and hear some blasphemy.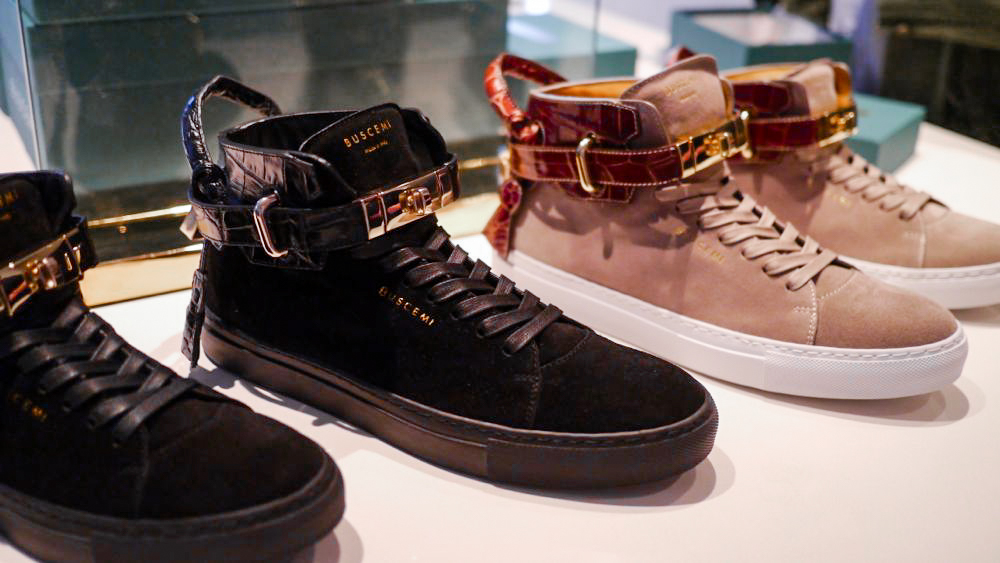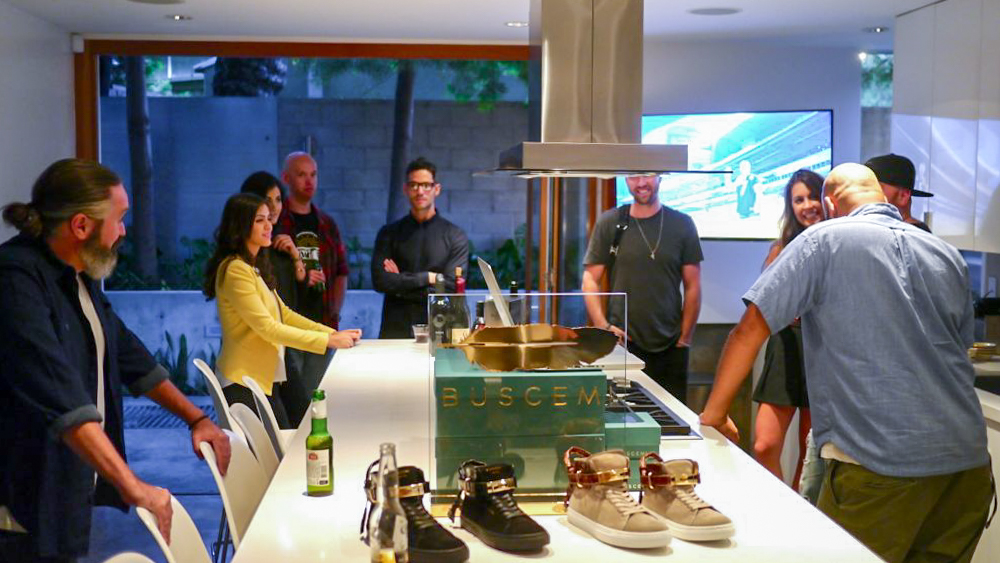 Just like most things I am involved with, 2Chainz showed up. He has been an avid supporter from day one. Here he is inspecting the new backpack.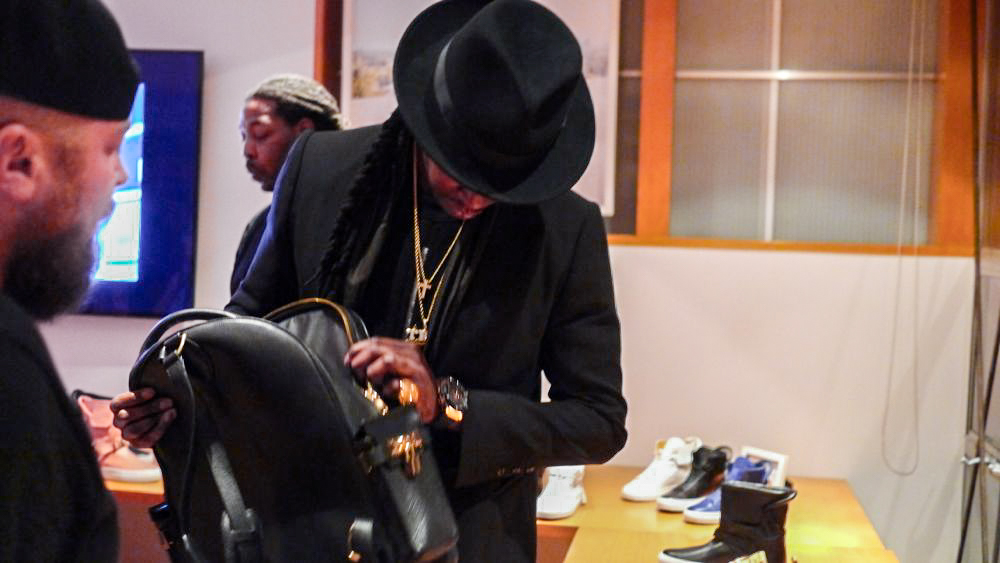 Groovy Lou is never far from a Buscemi event.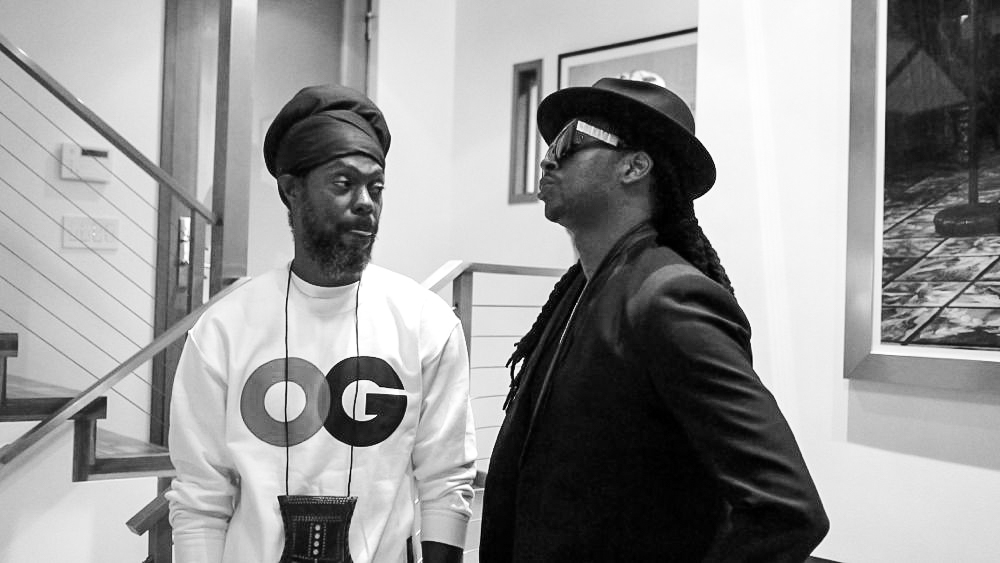 Mr. Chainz was lots of fun to have around. He said I could get a verse on the next album.