One of the greatest American concessions of all time is popcorn, which dates back to the late 1800s.  When an innovative bakery and confections store owner tweaked a machine that would pop kernels with steam, it was a breakthrough that invaded the nation and its movie theaters.
Depending on how popcorn is prepared and cooked, some consider popcorn to be a salty health food, while others caution against the intense sugary addiction of caramelized kettle corn.  Popcorn will always have a movie snack reputation, ranging from being doused in iodized salt and drenched in clarified butter.
I say we can turn this popcorn up!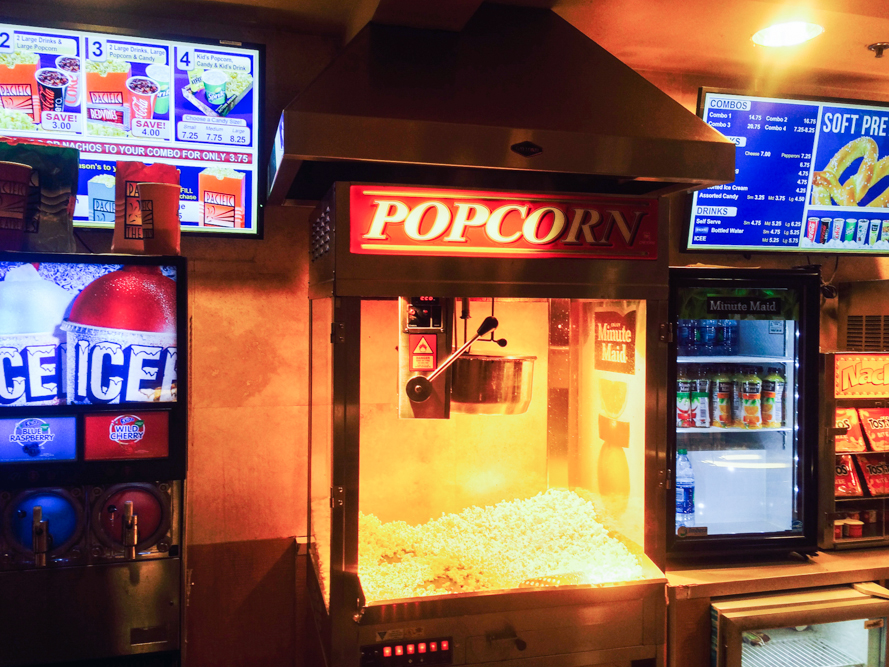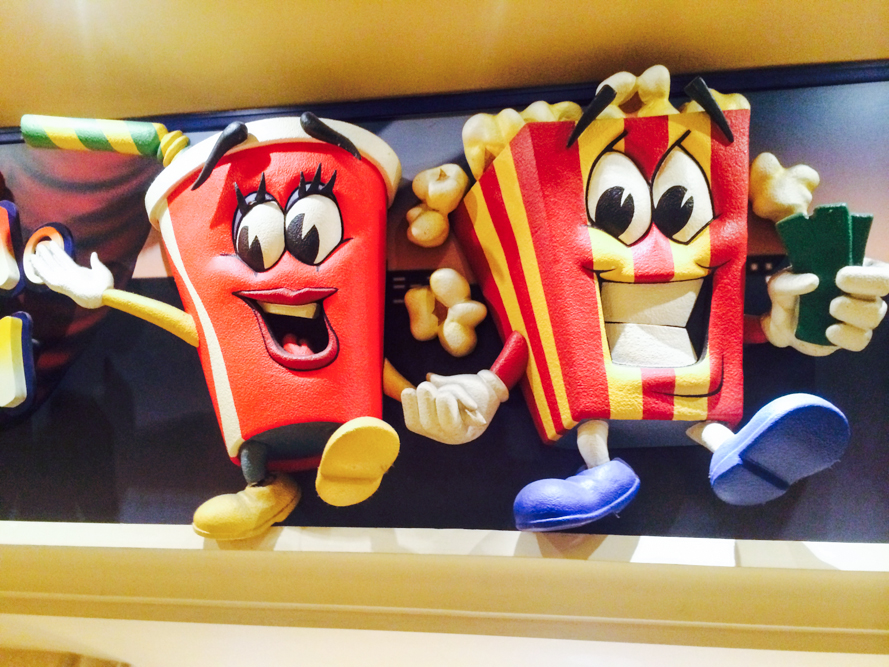 Through the span of the '90s and up until now, I have become less satisfied with good ole buttery popcorn.  So I redesigned movie theater popcorn flavor by purchasing a few specialty ingredients.  I felt that this snack could become more gourmet, refined, and richer, and be able to impress a date when seeing Jersey Boys at The Grove.  Here is the recipe:
TRUFFLED PARMESAN POPCORN AT THE MOVIES
1 medium bag of popcorn (unseasoned, remember you will be adding a bunch of salt to it after)
Clarified butter (pour from popcorn machine to your liking)
2 oz of truffle salt (buy a truffle salt that has actual pieces of black truffles in it, not the extract kind)
3 0z of dried Italian parsley
1 small shaker of parmesan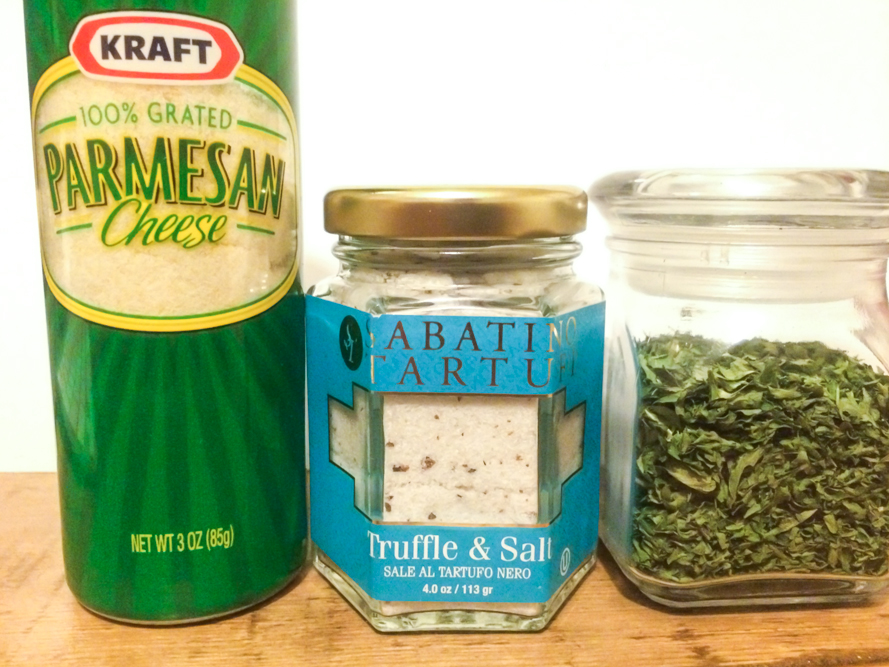 Grab a concession food tray and line with multiple layers of napkins.  This is to make sure that the butter doesn't seep through the bottom of the tray when its resting on your lap.  Pour an even layer of popcorn across the tray and apply the clarified butter all over the layer of popcorn.  Season with salt, parmesan, and parsley.  Add the second layer and repeat process until the popcorn tray is filled.
This dish is paired nicely with A & W root beer.  The menthol and dry herbal taste of root beer helps settle the intensity of umami-rich flavors in the popcorn.