2015 was a great year for music. Not just because of the quality albums that came in month after month but because it taught us a lot. In 2015, we learned that surprise albums aren't for everybody and that we should really listen to the kids more. Most importantly, 2015 taught some of us how to properly read album credits. Because 2015 was such an enlightening year for music, we decided to round up the top 25 albums of the year. Take a look at which album or $10 "mixtape" made the cut.
25. Meek Mill – Dreams Worth More Than Money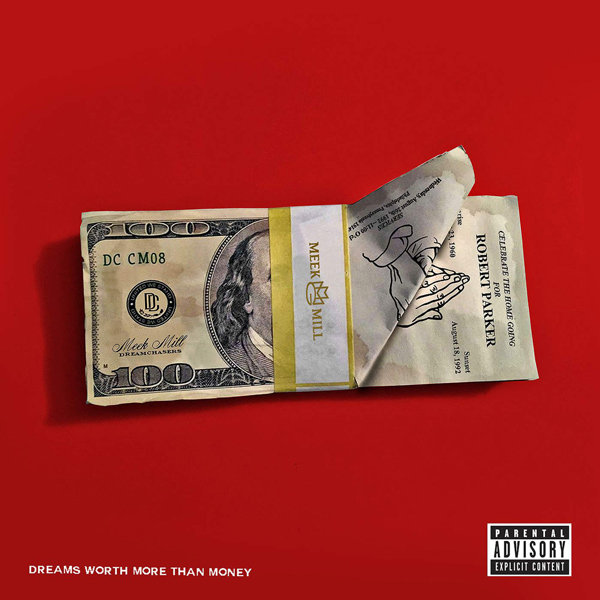 Before he took a couple L's this summer in a Twitterific beef with Drake, Meek Mill released the most successful album of his young career. Dreams Worth More Than Money delivered everything we expected from Meek's lackluster debut album. Unfortunately, after his spat with Drake, many chose to discredit his sophomore offering. But hopefully his Dreamchasers 4 mixtape will erase the memory of his social media rants and put the focus back on his music.
Release Date: June 29
24. Rick Ross – Black Market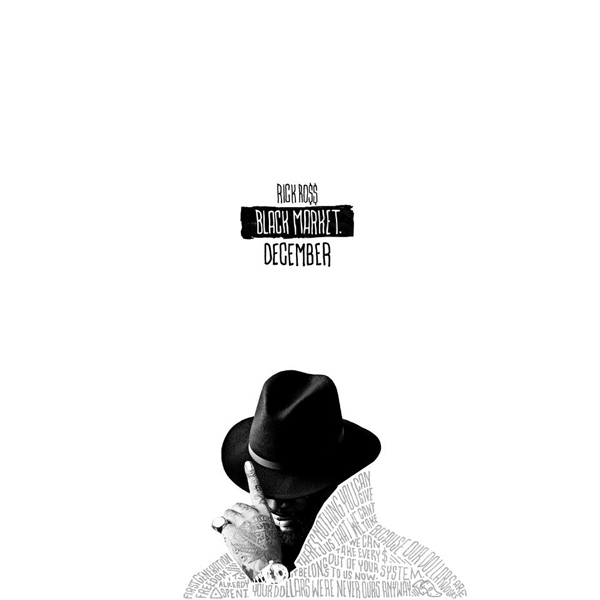 Rick Ross got his juice back. Amidst a whirlwind of legal trouble and label drama, the MMG boss still managed to release three projects in 2015. Rozay's Black Market closed the year as one of the most underrated albums of the year from one of the most consistent rappers in the game.
Release Date: December 4
23. Rae Sremmurd – SremmLife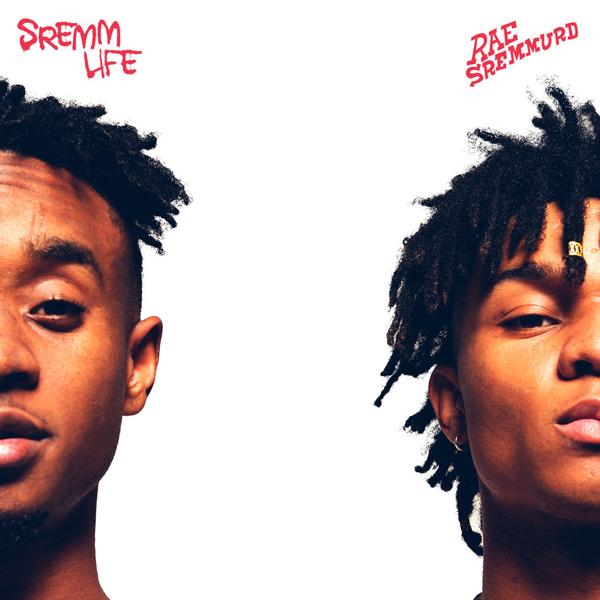 Hits, hits, and more hits. That's all there is on the turn up twins better known as Rae Sremmurd's freshman album, SremmLife. Swae Lee and Slim Jimmy's delivery paired with Mike Will Made-It's unmatched skills behind the boards made SremmeLife one of the top projects of the year.
Release Date: June 29
22. Drake & Future – What a Time to be Alive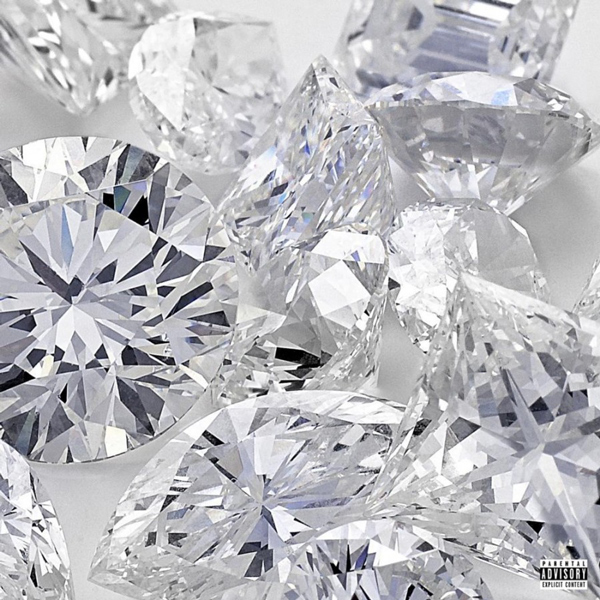 What a Time to be Alive is the manifestation of the direction hip-hop is heading in 2015. Even after an artist gives us a surprise album and tape after tape, we want more. Aside from giving fans what they wanted — Future, Drake and Metro Boomin might've opened the Gucci Mane floodgates when it comes to artists releasing multiple projects in a calendar year.
Release Date: September 20
21. Wale – The Album About Nothing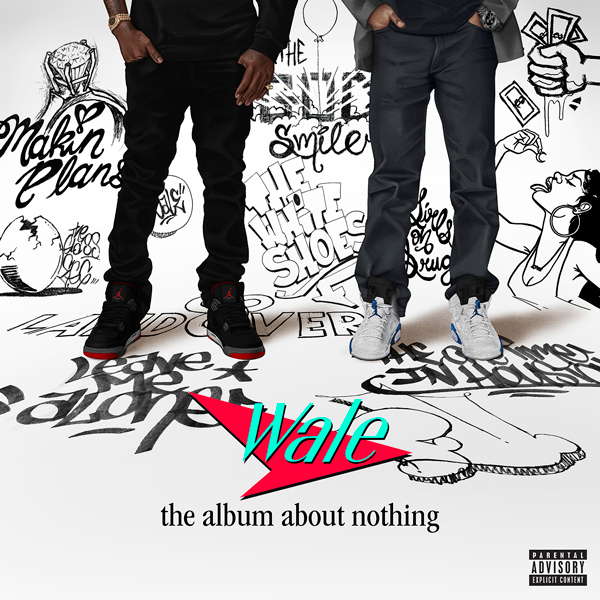 The line: "Wale's Album About Nothing is really the album about everything" might've been overused by music journalists but it's true. DMV's finest tackled topics ranging from materialism to police brutality, while delivering the most personal work of his career. The hooks on The Album About Nothing are more melodious than those on his breakout 2008 project, The Mixtape About Nothing and Jerry Seinfeld is still there to lighten the mood.
Release Date: March 31
20. Travis Scott – Rodeo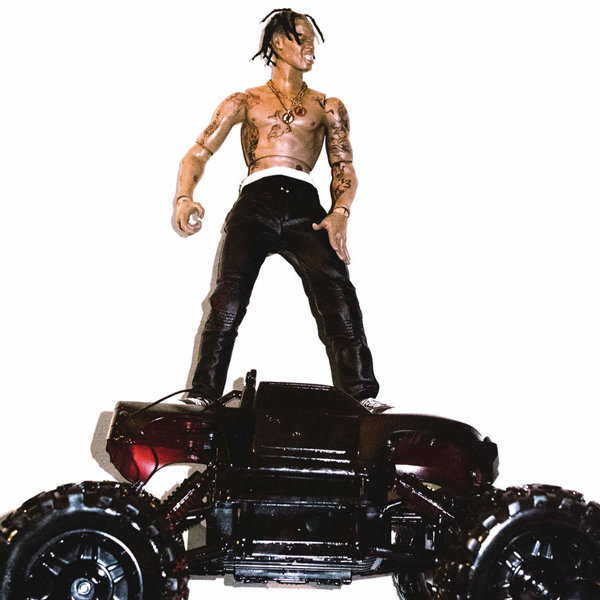 "I am everything but a rapper," Travis Scott claims on the final track of his debut LP, Rodeo. It's a line that accurately describes the artistry behind one of the most polarizing figures in the game. On the lead single, "Antidote," (arguably the song of the year) La Flame tackles the WondaGurl & Eestbound bombastic banger with vocals that flirt with that of Rae Sremmurd's Swae Lee before firing off a last-minute verse at the song's end. Travis Scott might not hold up as a top notch MC lyrically, but his artistry shines on Rodeo.
Release Date: September 4
19. Raury – All We Need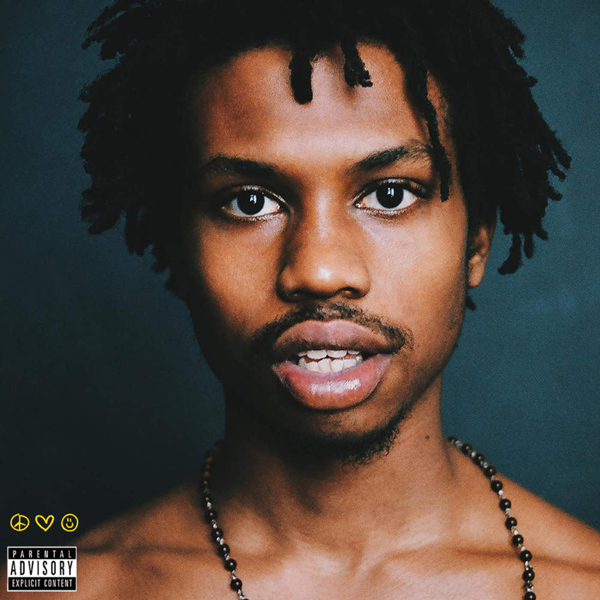 There's some music that makes you want to share it with everyone you know. Raury's debut album, All We Need, is filled with songs that left me trying to put random strangers onto music that I think can one day make a difference in this world. There aren't many songs that'll find their way to the airwaves, but Raury makes sure you won't forget him or his music.
Release Date: October 16
18. Ty Dolla $ign – Free TC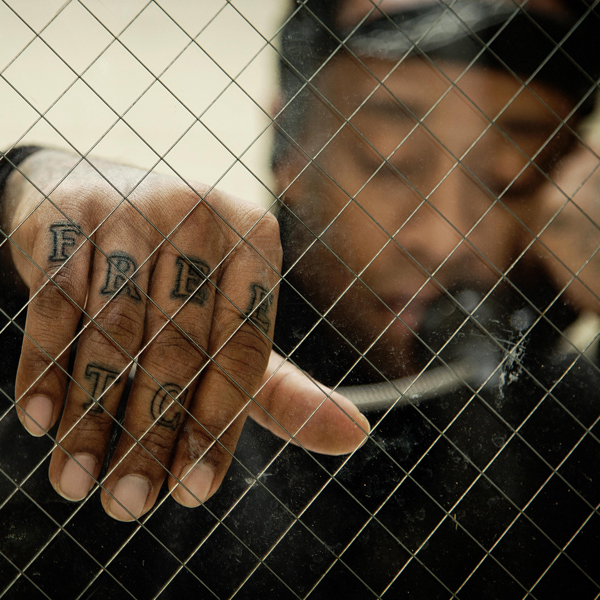 Ty Dolla $ign's debut album, Free TC, is—without a doubt—the most diverse R&B project released this year. Ty's vocal range keeps the radio friendly records and the old school hybrids interesting enough to run back time after time. In an industry driven by the coveted No.1 single, R&B artists often have trouble getting major labels to trust the vision when it comes to releasing music that doesn't compromise their artistry, but Free TC stays true to Ty's natural sound.
Release Date: November 13
17. Young Thug – Barter 6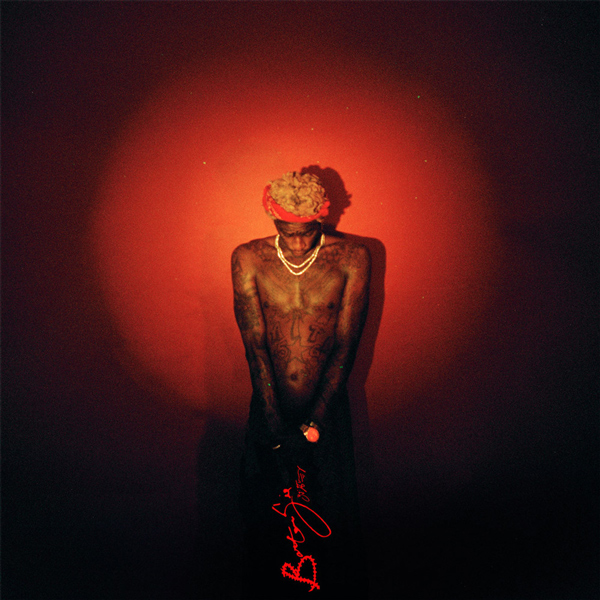 There's only one artist that can get away with saying, "If cops pull up I put that crack in my crack," only to correctly rep his blood affiliation with: "or, I put that brack in my brack." That's the 24-year-old Atlanta rapper/howler Young Thug. Thugger's Barter 6 was surrounded by so much controversy because of its name that some of us forgot just how good it was. Young Thug's unpredictable flow and sing-song hooks on Barter 6 make it the most consistent project in his vast catalogue.
Release Date: April 16
16. The Game – The Documentary 2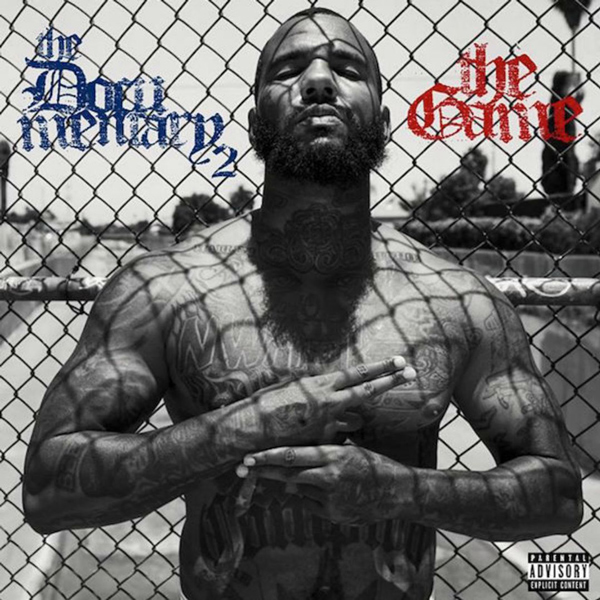 The Game's debut album, The Documentary, was cemented in the canon of legendary West Coast hip-hop albums upon its release in 2005. Ten years later, the left coast heavyweight is back with a two part sequel to his classic debut. The Documentary 2 doesn't lean as left as its predecessor because of an all-star lineup of features, but The Game's raw, unfiltered bars hit home on the 18-track project.
Release Date: October 9
15. Bryson Tiller – T R A P S O U L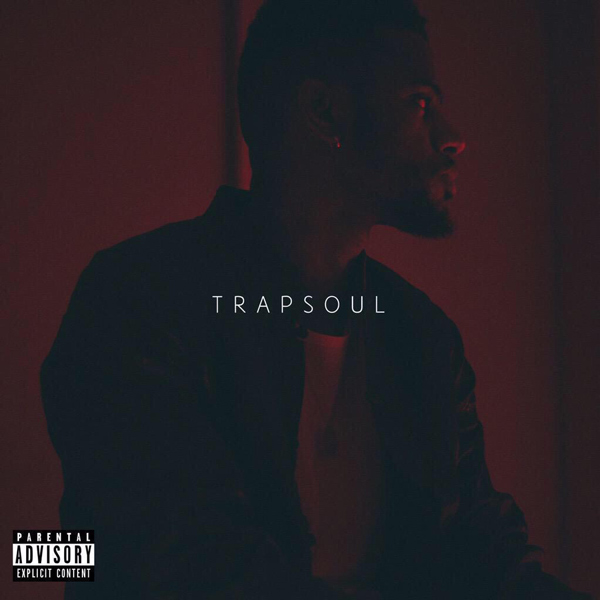 Bryson Tiller took the R&B world by storm with the release of his debut album, T R A P S O U L. The vulnerability in Tiller's lyrics infused with trap inspired production set him apart from some of the other R&B artists in the game. Lead singles "Don't" and "Exchange" give us a glimpse of why Pen Griffey really is the hottest thing out of Louisville since the great Muhammad Ali.
Release Date: October 2
14. Chance the Rapper, Donnie Trumpet, and The Social Experiment – SURF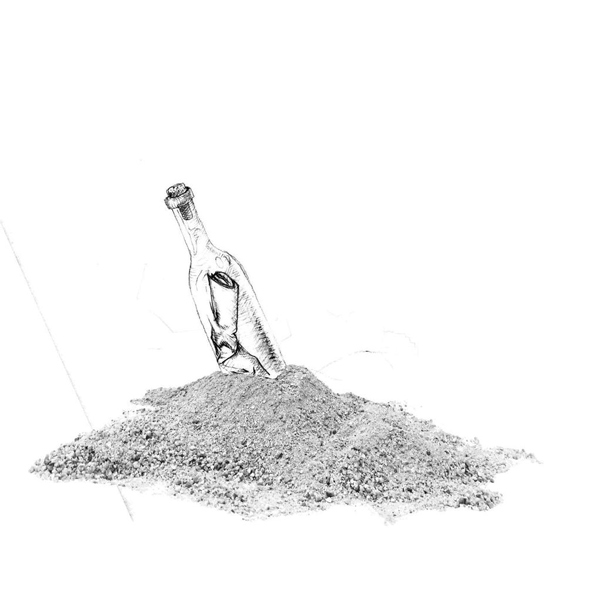 Chance the Rapper is making unprecedented moves that are revolutionizing the way artists release music. In May, Chance, Donnie Trumpet and the Social Experiment released their jazzy-rap masterpiece for free 99 on Itunes. SURF was one of the few albums this year that was just fun to listen to from start to finish. Because all of the features were withheld from the tracklist, you went through song after song not knowing if your favorite artist (J Cole, Quavo & Erykah Badu to name a few) would make a surprise appearance or if Donnie Trumpet would steal the show with a brassy solo. SURF is musical proof that artists enjoy making music just as much as we love listening to it.
Release Date: May 28
13. The Internet – Ego Death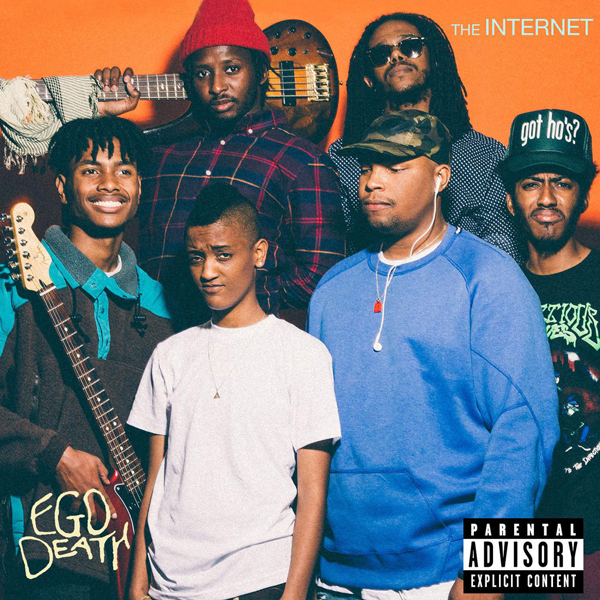 The Odd Future affiliates collectively known as the The Internet might've flown under your radar for a while but that'll soon change. The Internet originally started off as a two-person show made up of Syd tha Kyd and Matt Martian but they decided to incorporate drums, keyboards, bass, and guitar to expand their sound. The decision seems to have paid off for the jazz/soul/R&B group whose third LP, Ego Death was nominated for a Grammy a couple of weeks ago. Ego Death is what happens when years of experimentation comes together in a basement over the course of three weeks.
Release Date: June 26
12. Pusha T – Darkest Before Dawn: The Prelude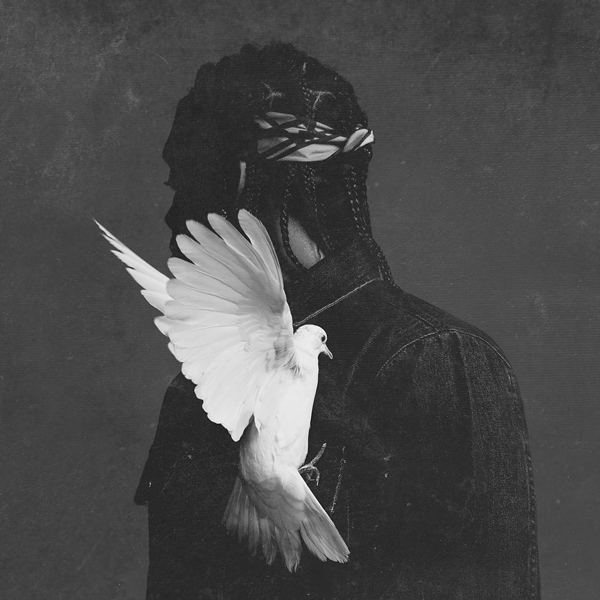 Pusha T snuck in the final quarter of 2015 with some big time power moves. After being named the new president of Kanye West's GOOD Music imprint, he released the 10-track prequel to his highly anticipated King Push album. The scariest part of Pusha's grimy Darkest Before Dawn album is that there's more coming in 2016.
Release Date: December 18
11. Jeremih – Late Nights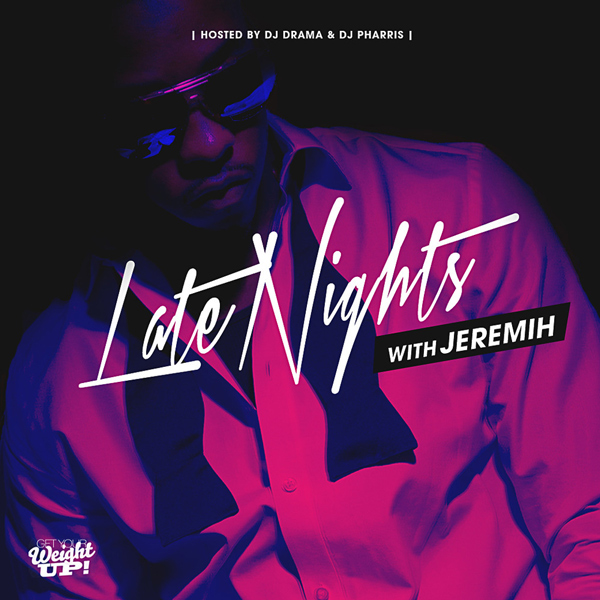 Instead of talking about how Jeremih's label, Def Jam, completely dropped the ball with the release of his third album, we'll focus on how it was quietly the best R&B project of the year. Late Nights might not have performed as well as it should have in stores but as its name suggests it's the ideal album for your after hour escapades. Whether you're in the club vibing to the bouncy DJ Mustard-produced single "Don't Tell 'Em" or setting the sensual mood with "Woosah," you'll have Late Nights in rotation for a while.
Release Date: November 10
10. Dr. Dre – Compton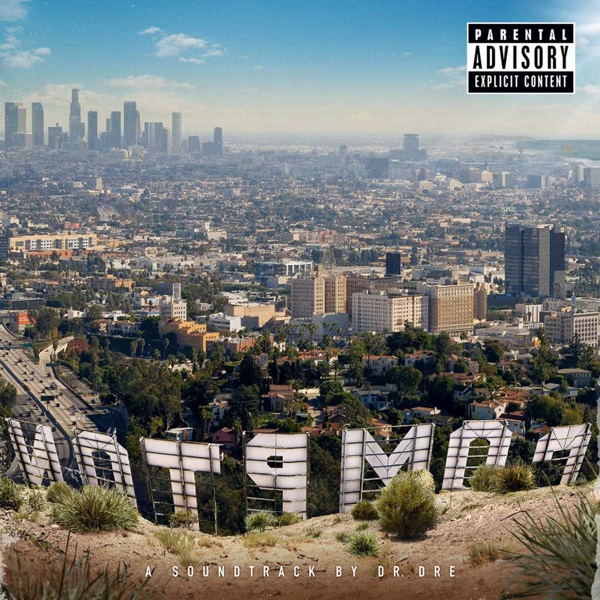 Dr. Dre's Compton was, without a doubt, the best produced project of the year. What else would we expect from one of the best to step behind the boards? Compton was blessed with show-stopping appearances from usual suspects (Kendrick Lamar & Snoop Dogg) but it was the underground gems (King Mez & Anderson .Paak) that made the album special.
Release Date: August 7
9. Joey Bada$$ – B4.Da.$$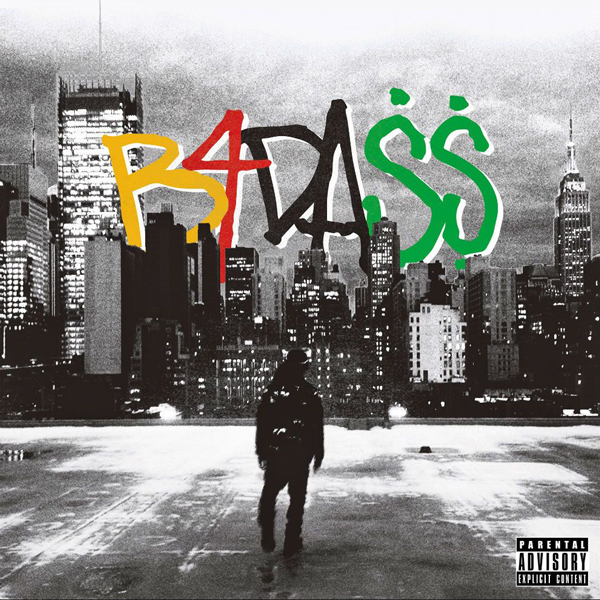 When Joey Bada$$ first hit the scene in 2012, many wondered if the 17-year-old wordsmith could take his new-age boom bap style to the mainstream airwaves. Three years later, Joey Bada$$ still isn't old enough to legally buy a drink but released one of the the strongest albums of the year in B4.Da.$$. "Christ Conscious," "Big Dusty," and "No. 99" are just a few examples of Joey's masterful ability to mix an old school sound with a new-age flavor of his own.
Release Date: January 20
8. Vince Staples – Summertime '06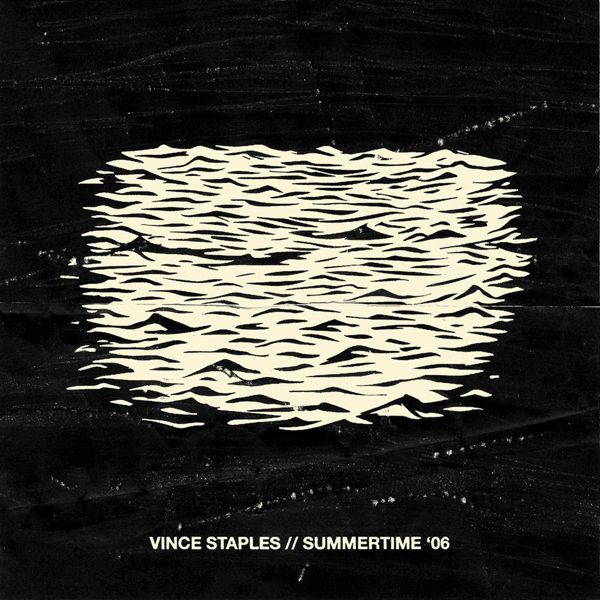 Not many rappers find success by going with a double-album on their debut but Long Beach native, Vince Staples, more-than pulled it off. Summertime '06 already stacks up as one of the best west coast hip-hop albums of the past decade proving why Vince's spot on the 2015 XXL Freshman list was well-deserved.
Release Date: June 30
7. Earl Sweatshirt – I Don't Like Shit, I Don't Go Outside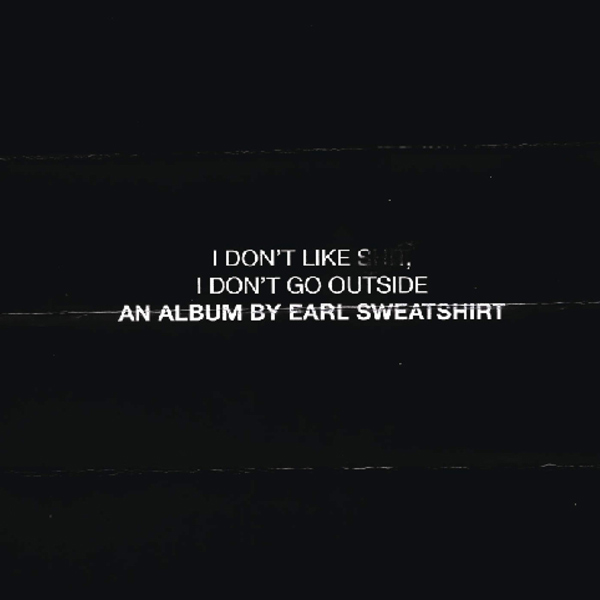 Earl Sweatshirt's I Don't Like Shit, I Don't Go Outside is where rainy day music meets a RandomBlackDude that can flat out rap. Though the album clocks in at just 30 minutes, Sweatshirt's rhyme scheme and flow give it more replay value than most projects released this year.
Release Date: March 23
6. Mac Miller – GO:OD AM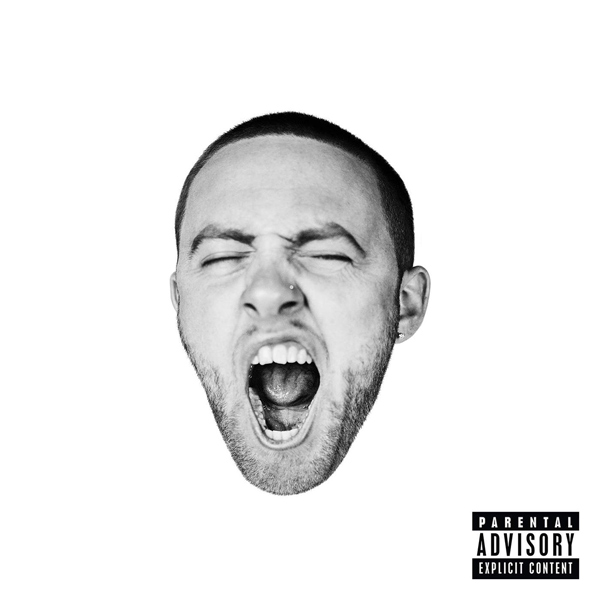 Mac Miller's career has been a ride similar to the one on his third LP, GO:OD AM. The third studio album of Mac's career brilliantly captures everything the Pittsburgh bred MC has gone through since finding success in 2011. His youthful frat raps have been replaced by gritty bars that definitely set the tone for the rest of his career under Warner Brother Records.
Release Date: September 18
5. Drake – If You're Reading This It's Too Late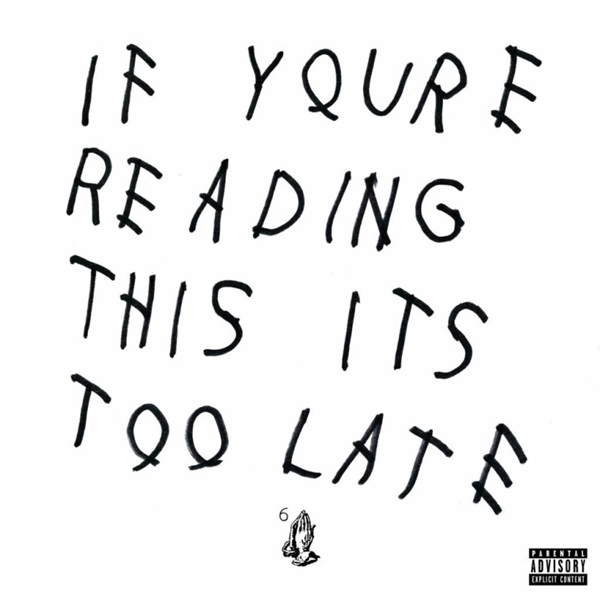 It's safe to say Drake's surprise release went a little better than his label mate turned foe, Tyga, who sold 532,800 less albums in his first week. If You're Reading This It's Too Late was a quality appetizer for Drizzy's forthcoming Views From the Six album—regardless of who might've penned some of the rhymes.
Release Date: February 13
4. The Weeknd – Beauty Behind the Madness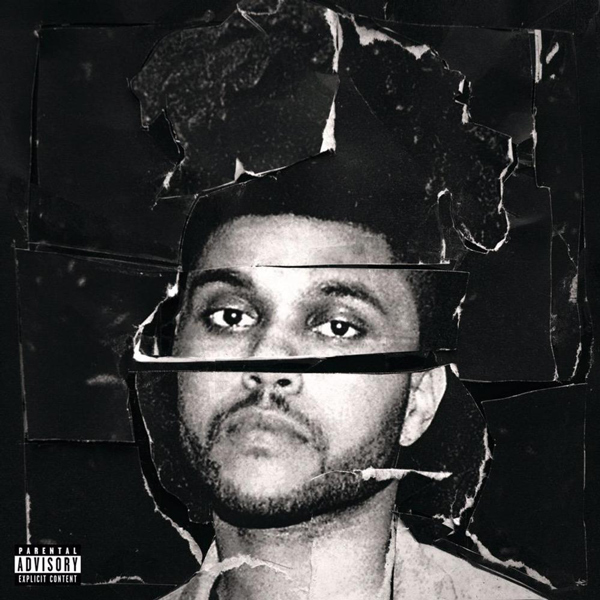 Republic Records successfully made the mysterious Canadian crooner a pop star and a monster. When we first heard the Weeknd on his breakout mixtapes in 2011, we never would've expected him to break multiple Billboard chart records on the way to the first No. 1 album of his career. Beauty Behind the Madness is a refreshing introduction to the man many are tagging as our generation's Michael Jackson.
Release Date: August 28
3. Future – DS2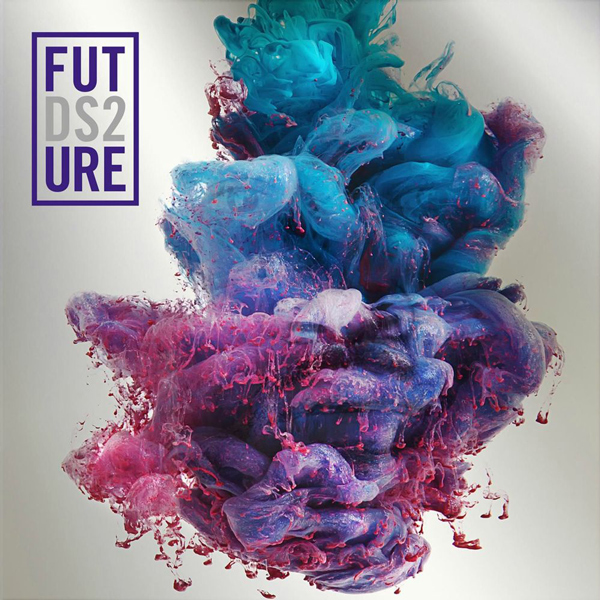 Super Future took over 2015, and the follow up to his 2009 Dirty Sprite mixtape only added to his hit-heavy resume. The Atlanta trapper's biggest contribution to the game might be the new business model he seemingly created by giving fans a steady influx of free—but quality—mixtapes before an album. If Future's impressive trilogy of mixtapes (Monster, Beast Mode & 56 Nights) didn't prove that he was the real deal, DS2 did the job.
Release Date: July 17
2. A$AP Rocky – A.L.L.A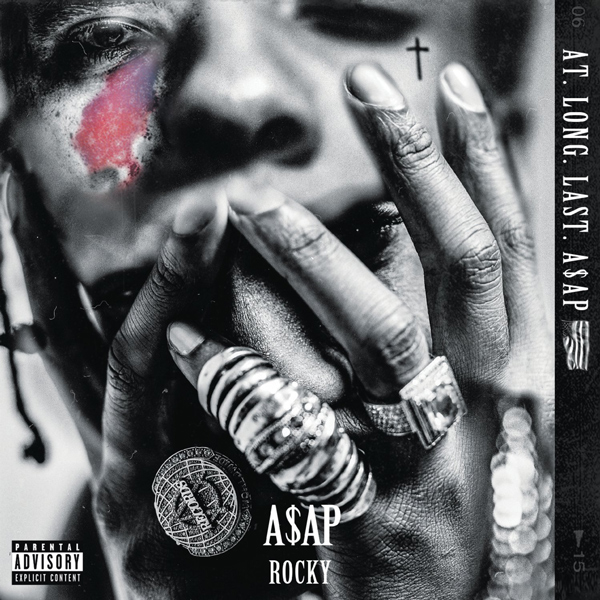 Even though Rocky's sophomore offering checks in at number two on this list, there's no doubt that it displayed amazing progression from his previous work. Whispers of Rocky's repetitive sound were silenced after the release of "L$D"—which sounded like nothing we had ever heard from the talented Harlemite. At Long Last Asap proved why the ASAP Mob boss should be considered one of the top in the game.
Release Date: May 26
1. Kendrick Lamar – To Pimp A Butterfly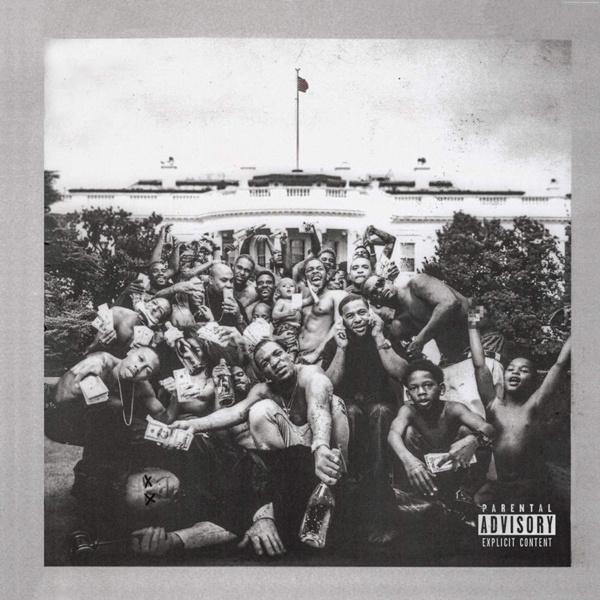 Kendrick Lamar's To Pimp A Butterfly album sparked instant classic conversations upon its release in February and quickly became the benchmark hip-hop album of the year. In the past couple of months there's been some intense discussion on whether or not people truly enjoyed the genre-defining album or merely pretended to. At the end of the day, anytime critics are tirelessly discussing an album almost a year after its release, it must be special.
Release Date: March 15
***