Because our London correspondent Tom Winslade (@winslade) is a man of impeccably fire taste, "THE PLAYLIST" is a new series where he'll be sharing 10 eclectic song choices that we all need to be listening to right now-right now.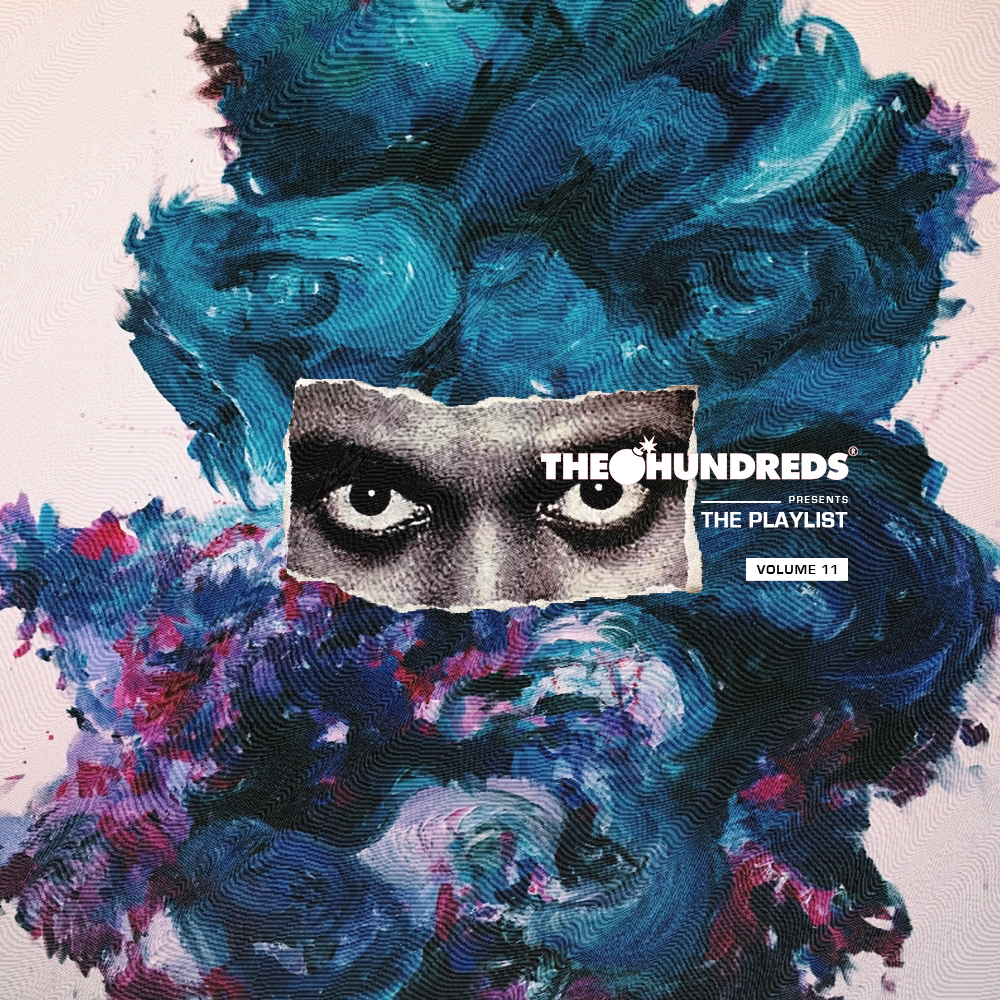 "Low Life" – Future + The Weeknd
Having the biggest year of their respective careers to date, and arguably being two of 2015's stand-out artists—it was only right that Future and The Weeknd linked up to close out the year on a high. Dropping "Low Life" outta nowhere, the collaboration is perfectly balanced to play on both artists strengths, unlike the disjointed "Drinks On Us" remix that landed earlier in the year. This is Abel's OG sound paired up with one of Future Vandross's best ever flows. In fact, listening to this right now, I feel like Future may have picked the wrong Torontonian to put out a mixtape with in 2015. What a time to be alive.
"q44" – Remy Banks ft. A$AP Twelvy
This makes me happy. Remy Banks and A$AP Twelvy link up perfectly on this new joint, flowing effortlessly over the bulletproof production from P On The Boards. The track channels that nostalgic New York City sound and sets the tone for both artists moving into 2016, hoping that we hear much more from both the World's Fair and A$AP Mob affiliates. Moreover, this sounds authentic—and we definitely need more of that shit right now.
"50/50" – Ray BLK
Ray BLK was one of my favourite new discoveries of 2015. Hailing from South London, Ray's brand of R&B is dangerously empowering—and I mean that in the best possible way. Although "50/50" is my favourite cut to date, you can listen back to her "Talk To Me" single or Havisham EP and hear that there is a distinctly consistent confidence in Ray's sound. She's out here making anthems for the modern female in the lyrical department, but it doesn't alienate me as a male listener, as it still bangs with that rawness and rhythm that I look for in an artist. Bump this one time for London.
"Eternity" – SAFE
I meant to share this track at least a month ago but I slipped heavily, probably because I was drunk or hungover or both. Either way, I'm still finding too many people that aren't aware of SAFE, so I decided it's definitely not too late to slip the dude onto The Playlist with "Eternity." This particular song is the opening track on his latest full-length offering, entitled Stay Down—kicking it off with the haunting piano keys and dropping out into the drums around halfway through. This serves as the perfect introduction to SAFE's sound, which falls somewhere between moody R&B and that post-auto-tune brand of melodic rap that we're all becoming accustomed to.
"Tatted Angel" – A$AP Ferg
It's too good to have Fergenstein back on deck, boy. 2013's Trap Lord absolutely dominated my rotation upon release, still getting regular spins as we move into 2016—so we're well overdue this new injection of heat. 2014's Ferg Forever mixtape certainly banged, but not with quite with the same impact and ferocity that Trap Lord came with IMO—and we need that. Starting off Ferg's new cycle, the deeply personal "Tatted Angel" certainly sets the tone, being devoted in part to the tragic passing of Yams at the start of this year. If you pair this up with the recently released "New Level" ft. Future, I'm very excited to hear what's around the corner.
"Palm Trees" – P Reign ft. Travis Scott
Firstly, if you haven't listened to P Reign's Off The Books mixtape, you're mad. I've always felt like P doesn't get the shine he deserves, as he's certainly one of the more consistent artists doing it right now. Following the insane year that Travis Scott has had, he puts in a strong shift on "Palm Trees" to make it a stand-out effort from the project—and yes, it comes correct with all the auto-tune slurring and anger that you'd expect. This track bangs in the lows, so be sure to listen to it on something that complements bass. Thank me later.
"Say No Mo" – Key! ft. Bobby Raps
I can't lie, it was the beat that won me over before I even listened to what Key! and Bobby Raps were barking all over the track, so shouts to Gnealz on production to begin with. Once I got my head back in the game however, I could truly appreciate how both MC's body the song and bounce off each other harder than that guy who hits the propeller in Titantic. It's really that deadly. If you like what you hear, you can download the rest of the Martin Luther Key project here.
"Room In Here" – Anderson .paak ft. The Game & Sonyae Elise
Anderson .Paak's "Malibu" drops in January and is without doubt one of the records I'm most excited to hear as we kick off the new year. Coming off the back of two solid collaboratives EP's with Blended Babies and Knxwledge respectively in 2015, as well as his work on Dre's Compton, Anderson is on a heater right now. "Room In Here" is the second track he has teased from the upcoming project, featuring none-other-than The Game and Sonyae Elise—and it certainly has a West Coast air about it. The multi-talented Cali artist continues to ride his signature blend of soul, hip-hop and contemporary rock and I can't wait to hear how it manifests itself on the album.
"Stay Tough" – Gravez ft. JMSN & ELHAE
Gravez describes this record better than I can. In his own words, "This record is for every woman that has felt like the weight of the world is on their shoulders and have no one to turn to. With this record we encourage you to hold on, stay strong and know that we care about you even though we may seem distant." I'm a huge fan of JMSN's vocal input on the track, complimenting the vibe perfectly as he did on Ta-ku's "Love Again" earlier this year. Likewise, Elhae nails his feature as expected and the additional guitar work by Josh Jar wraps this one up perfectly. Teamwork.
"Vienna" – Mac Miller
Here's a bit of a curve ball to end 2015's final instalment of The Playlist. As most people do at this time of year, Mac Miller AKA Larry Fisherman is feeling particularly nostalgic. With a unique take on Billy Joel's "Vienna," straight outta 1977, Mac is tapping into a completely new and haunting sound. It remains to be seen if it's just a one-off vibe to close out the year or something we'll hear more of in the future, but I certainly fuck with the experimentation. Very therapeutic. Thanks for sharing, Mac.
***