If the characters in Haruki Murakami's novels, such as A Wild Sheep Chase or Norwegian Wood, were to ride a bike, they would undoubtedly ride a tokyobike; their airy dresses or crisp Levi's shifting in the wind as they pedaled from Waseda University to Shinjuku Station in Tokyo.
Created with said city in mind, tokyobikes are simple and elegant, much like the writing of Murakami. The brand was founded in 2002 in the quiet suburb of Yanaka, with an emphasis on a feeling of lightness that would help the rider forget the bike and appreciate their surroundings. Today, tokyobike can be found in large cities around the world, with official shops in New York, London, Berlin, and Melbourne.
In the following interview with The Hundreds, we talk to Neil Davis, the director of tokyobike, London, about tokyobike's past, present and future, as well as his favorite bike ride ever.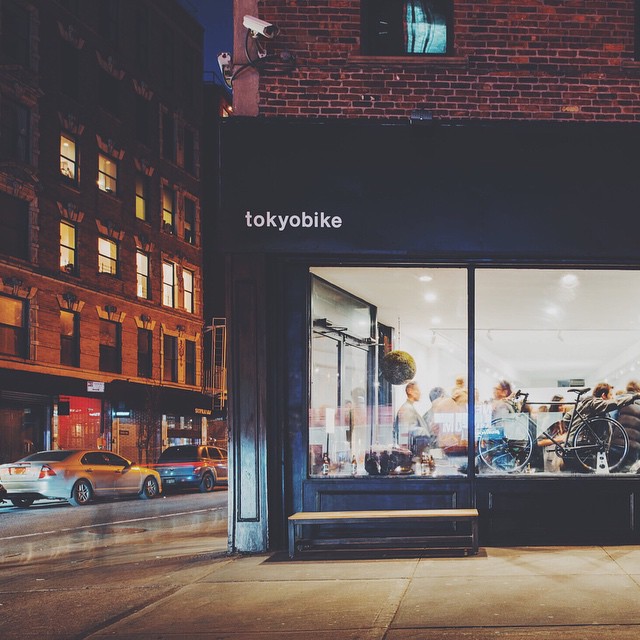 ZIO: Ichiro Kanai came up with the tokyobike name, which was meant to indicate that it was designed to ride in that city. What makes it the perfect bike for Tokyo (and now, for other cities too)?
NEIL DAVIS: It's simplicity – a lightweight steel frame, as opposed to expensive carbon or stiff aluminum. Smaller wheels that make the stops and starts of city riding easier, and the overall footprint more compact. And color. A color palette that speaks to the design conscious audience that live and work in the world's cultural hubs.
The bikes were based on the concept of "Tokyo Slow." Can you explain what that is and how it affected the design?
The concept of Tokyo Slow is best explained in its original Japanese language but it centers around a belief that the bike is simply a way to enjoy your city and as much about the journey as the destination. By taking things at a calmer pace, you can absorb more and better appreciate your surroundings.
"[TOKYOBIKE] STRIVING TO EVOKE A FEELING OF LIGHTNESS."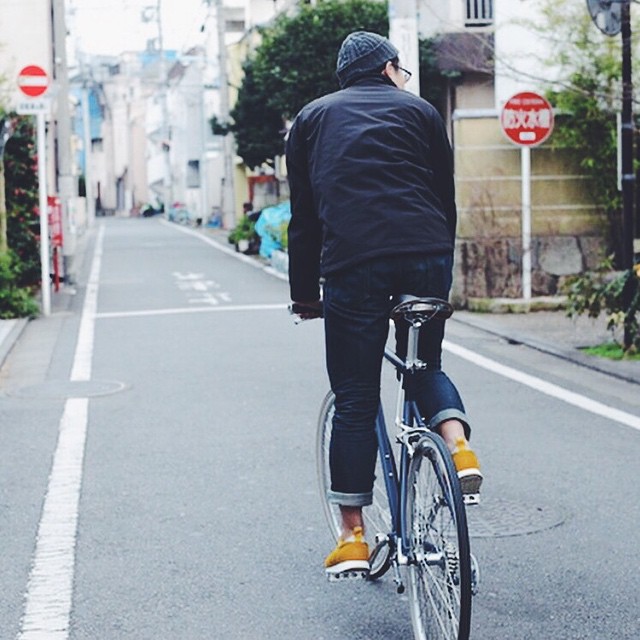 How has tokyobike evolved since it was founded in 2002?
In many ways, the basic concept has changed little since its origins in Tokyo. The same can be said of the team, the core of which has remained to the present day. In the last few years though it has traveled far and wide, as it turns out what works in one cultural city works just as well in the same environment on the other side of the world.
In one sentence, how would you describe the aesthetic of the brand?
The brand is striving to evoke a feeling of lightness – this dictates the look and tries to capture the experience of riding a tokyobike.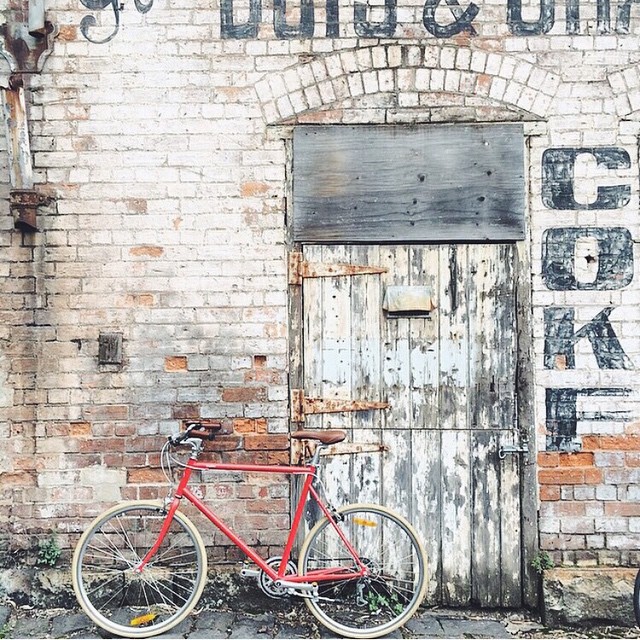 I love the customized Bisou tokyobike in pink to celebrate the arrival of the cherry blossoms. Are a lot of the designs and colorways still inspired by Japanese culture? Who comes up with the designs and color choices? Are the bikes still made in Tokyo?
Ichiro Kanai is still behind the design and colors. From their HQ in the tiny, very traditional Tokyo suburb of Yanaka, the team spends an inordinate amount of time creating a color palette that takes inspiration from both Japanese culture and contemporary design culture. The frames have always been produced at a world-class factory in Taiwan, and then distributed to the various stores around the world where bicycle mechanics (trained by Tokyo) assemble them with great attention to detail.
Tokyobike has collaborated with Makr and New Balance. What collaboration would you love to see next?
We are about to launch our biggest collaboration to date that will involve a new bike design, and hopefully a long-term partnership with a much-admired global brand. Watch this space!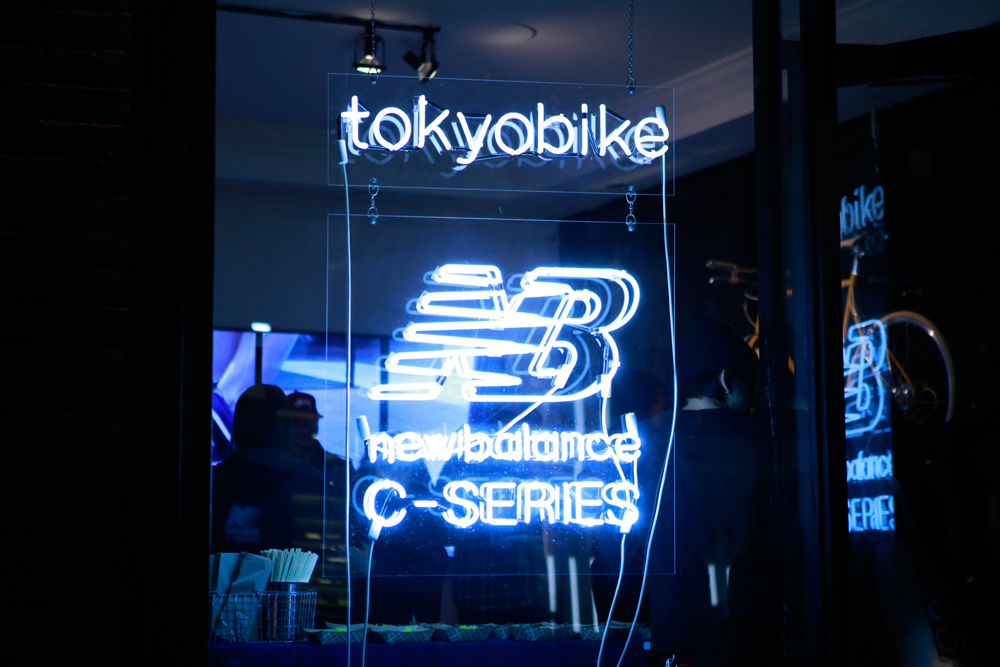 Best bike ride you have ever taken?
A recent trip to Tokyo with my wife, where we found ourselves being guided around the narrow, winding lanes of Yanaka, discovering the many hidden workshops, was a real treat. But, mundane as it sounds, I love my daily ride to work. I'll jump on my tokyobike and from Bloomsbury, head up Lambs Conduit St. and along the historic back streets of Clerkenwell through to Old St. I'll often stop for a coffee on the way. As someone who only started riding a bike relatively recently, I am almost evangelical about the transformative effect it can have – totally changing your relationship with your city and often elevating your mood.
Tokyobike just opened a permanent home in NY. What's next for tokyobike?
The flagship store in Nolita signals the brand has traveled a long way from its little base in the quiet Tokyo suburb of Yanaka. But we hope to travel further still. We have just begun working with a stockist in Paris, and hope this will lead to a new home in one of the world's cultural capitals.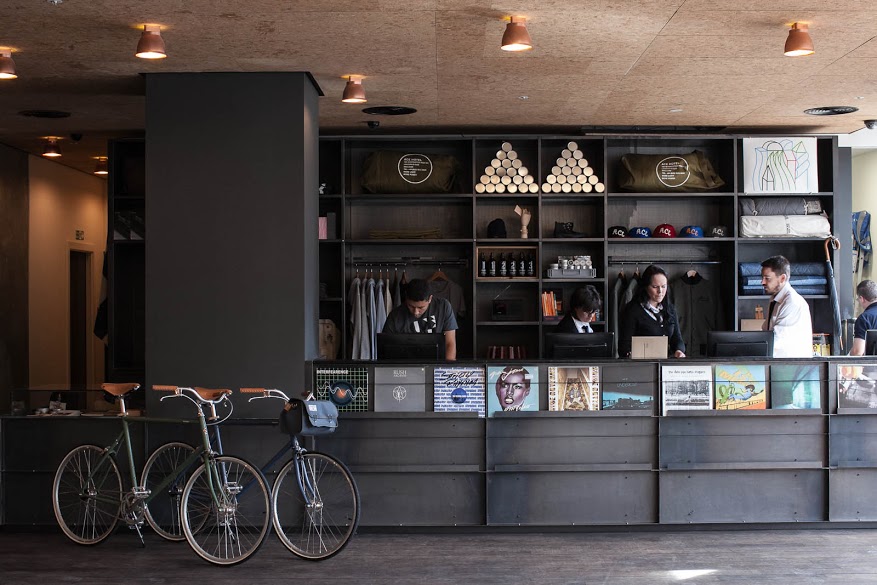 ::