If you visit Greece, you have to pay a visit in Thessaloniki up north, Greece's second largest city with a population close to a million people. With a rich history spanning more than 2,300 years, Thessaloniki always was the crossroad where the West meets the East. Add some extra Balkan flavor in it and the result is colorful, explosive, arty, and vibrant. Don't forget, Thessaloniki was the European Youth Capital of 2014, if that rings some bells.
It's not an exaggeration to call the Thessaloniki Hip-Hop Festival an institution, especially with the whole city revolving around the festival's activities during the weekend it happens.
Alex Zoltan is the founder of the festival, and below in our interview, he gives us an inside scoop of this year's fest, the history of THHF, and the fresh Chicken Run record label!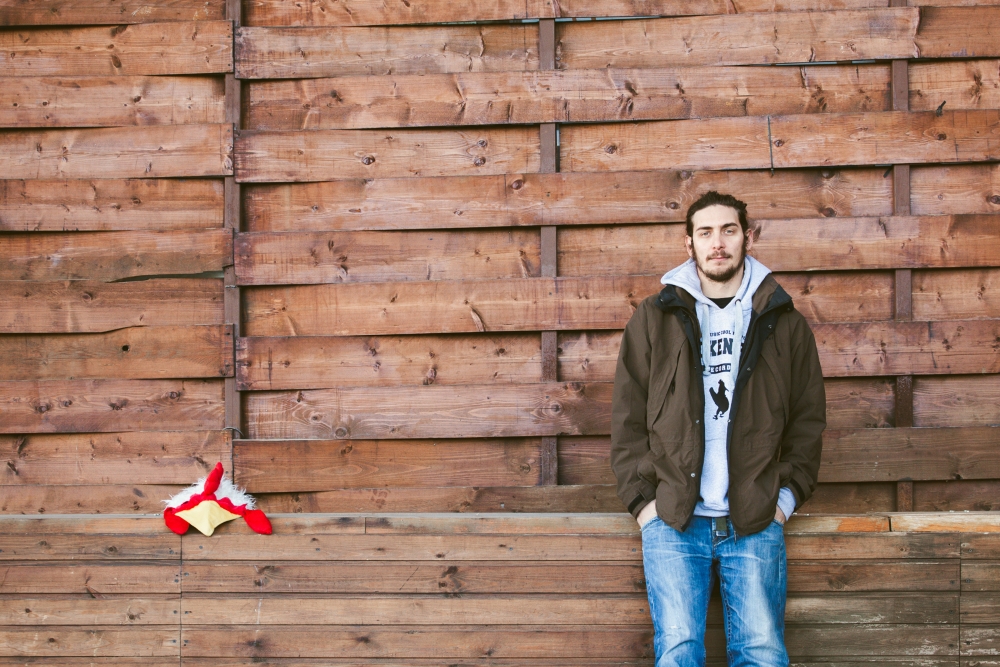 Alex Zoltan.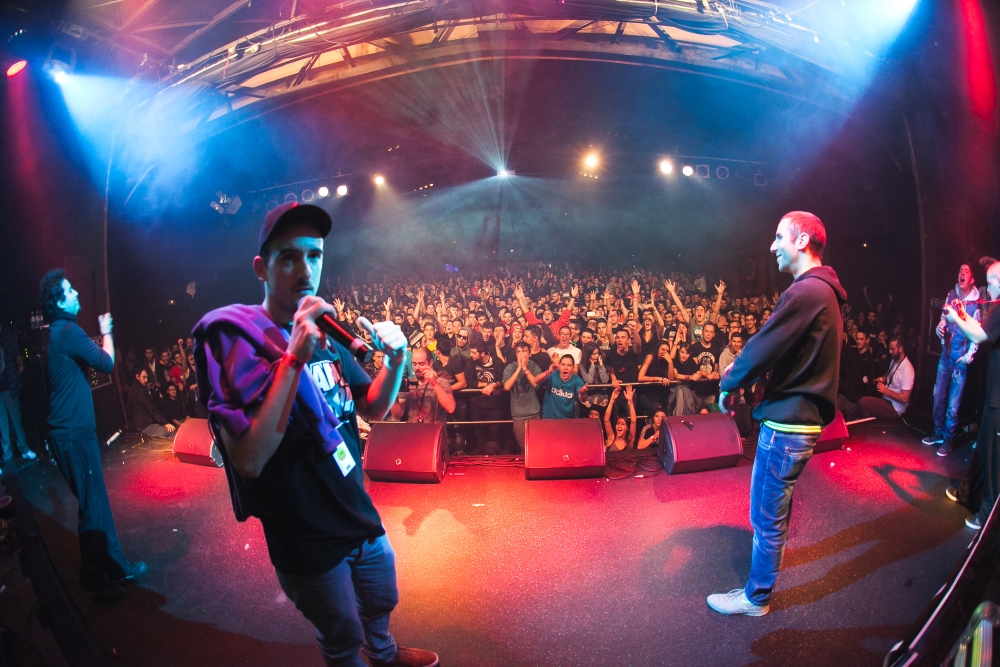 MANOS NOMIKOS: This year's Hip Hop Festival just finished. Any impressions?
ALEX ZOLTAN: THHF 2014 literally overcame every expectation. As for the quality of the organization, we are very satisfied of the feedback from the artists and the audience. We also made a new attendant record this year as the last decade we observed a steady rise in the number of visitors. For the first time this year, we incorporated the Greek Beatbox Championship to the lineup, which gave us and the audience a very positive vibe as Greek beatbox is going really strong! We are happy to see that each year the audience comprehends even more of what our vision is and supports us. This year's vibe was fantastic – the audience was cheering for 15 hours in a row. Hip Hop's not dead... It lives in Thessaloniki!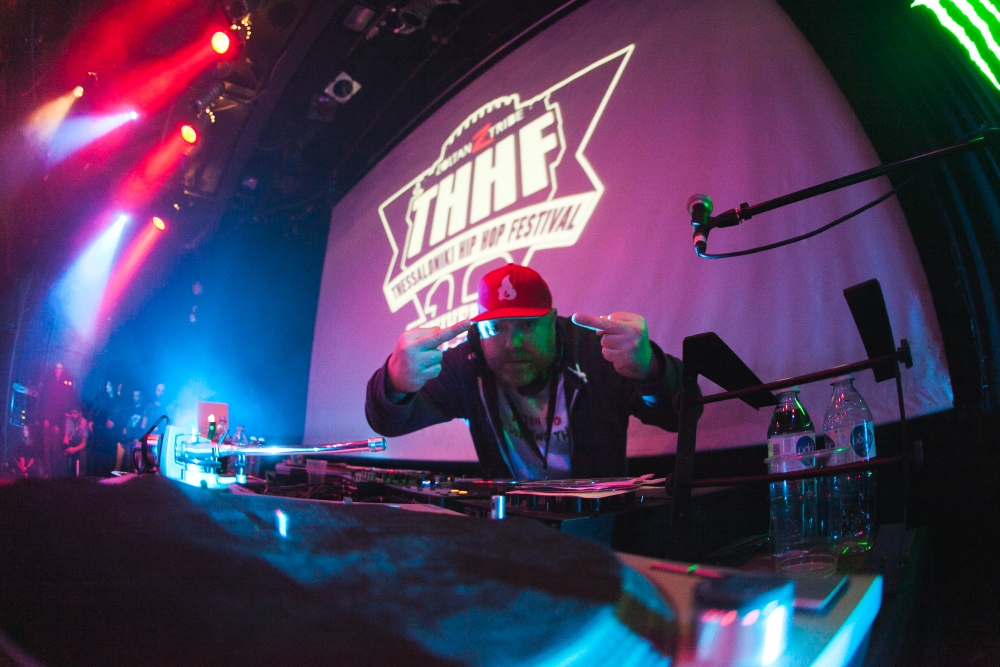 12 years of Thessaloniki Hip Hop Festival. What a journey...
Indeed, THHF is always an adventurous journey for us! Each year is a totally different experiment. Like Afrika Bambaataa, instead of the "better beat" we're looking for a better festival experience. I was 20 years old when we started organizing the event and now I'm 32 and the best part is that we keep going.
Our original goal was to place Greek hip hop on the world map and we believe that our goal has been achieved. On the other hand, when you believe you've accomplished something, you usually lose it in the same moment. So, after the completion of each THHF, a brief self-criticism follows, a few deep breaths, and then we're back to work. It's hard work. We have a great team but still 99% of this includes hard work. It all started back in 2003 with the 1st Thessaloniki Hip Hop Festival – a festive gathering with the most hyped names of the Greek hip hop scene back then. Since then, we try to develop and make the experience even stronger every year. We are always interested in quality rather than quantity. Of course when the quality is good, the quantity follows, so each year more people are visiting the event from all over Greece and the Balkans. This might be something that pleases us, but it's not everything for us. We don't want the audience to watch passively without understanding, because this is not television, this is a fucking hip hop festival! The lineup, apart from the hottest live shows, includes MC's, beatmaking and beatbox battles, workshops, art installations, graffiti, lectures and movie projections. We connect the five elements giving food for thought to the initiates as well as those who have nothing in common with hip hop culture, and experience it for the very first time.
"WE DON'T WANT THE AUDIENCE TO WATCH PASSIVELY WITHOUT UNDERSTANDING, BECAUSE THIS IS NOT TELEVISION, THIS IS A FUCKING HIP HOP FESTIVAL!"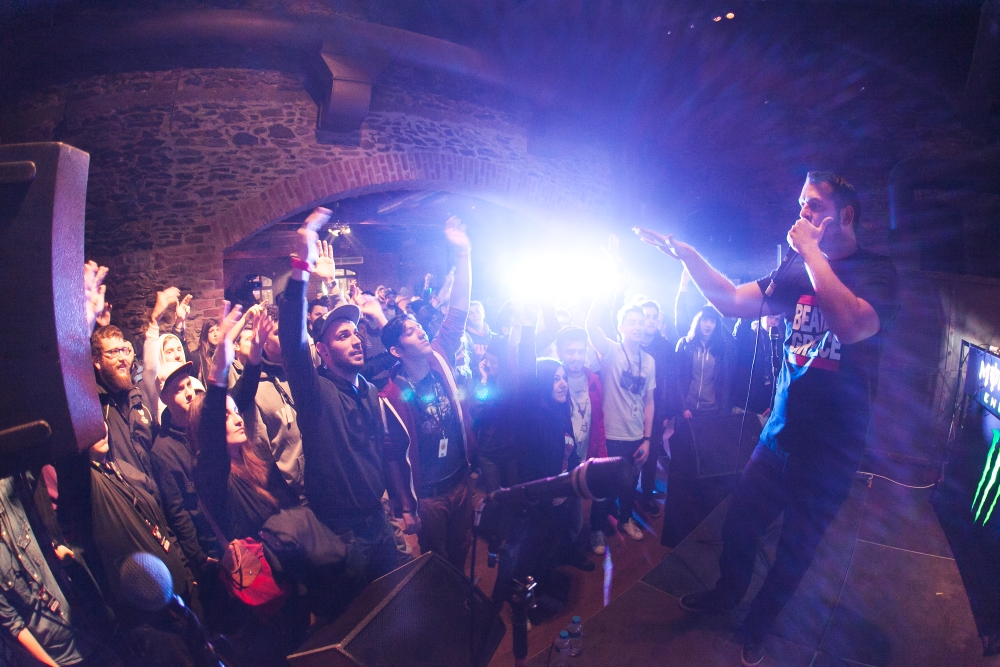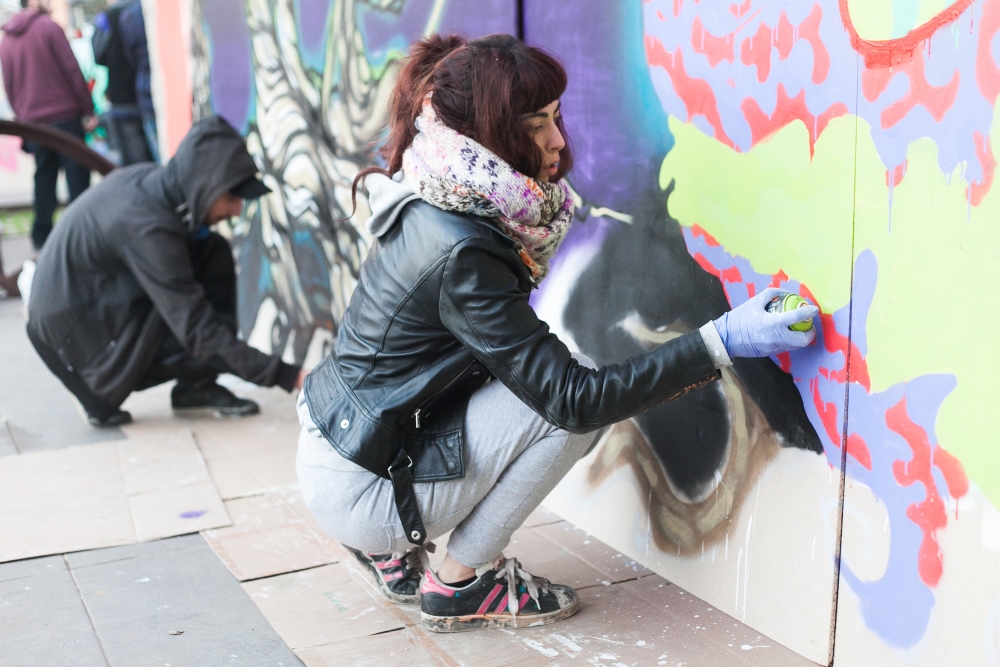 Graffiti and workshops that a part of the fest.
What challenges and difficulties are you facing by organizing such an event in Greece?
I could literally talk for hours on subjects such as the crisis, insufficient music education, corruption, hating and so on and so on... You can overcome anything just by saying you will. If there weren't any difficulties it wouldn't be fun after all, and maybe if organizing such an event was an easy job, we would finally get bored with it and move on. The fact that there are no similar events in Greece means that there is no yardstick so each year we actually compete with the previous year's edition. It's a big challenge to try to repeat a success without being too attached to it. Our current yardsticks are events abroad such as Hip Hop Kemp in Czechs Republic and Royal Arena in Switzerland. In one word, our biggest challenge and our biggest fear is ourselves. Our mind keeps us grounded and that's where we give the greatest battles.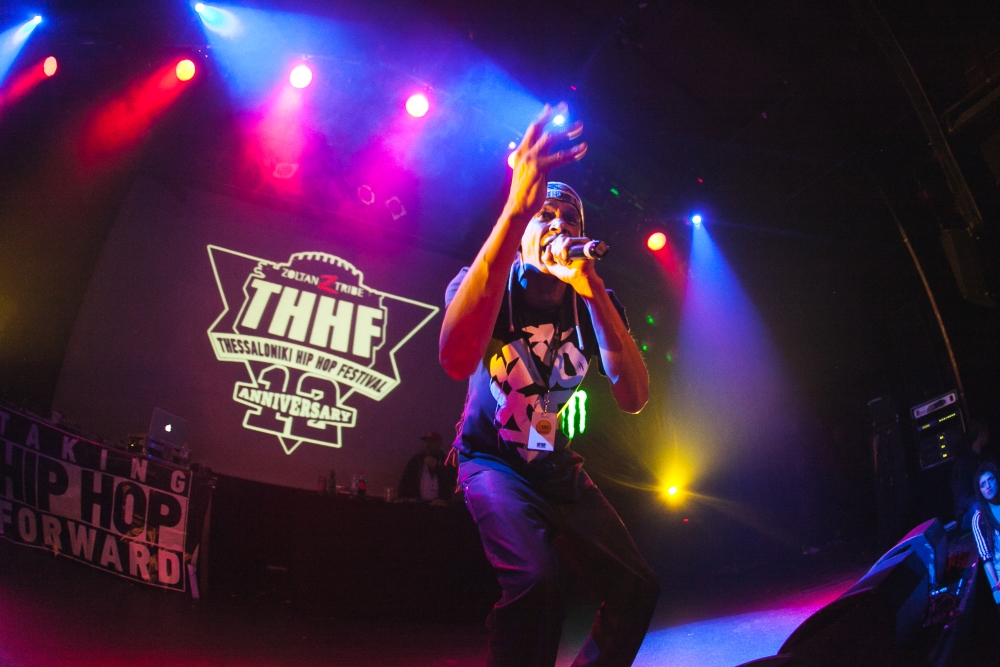 Thessaloniki Hip Hop Festival is always socially sensitive and this year's theme is respect. Respect that declines from the tight hip hop themes right?
Respect is a controversial notion. It can be interpreted in many levels. My interpretation for this year's theme is respect for the hip hop culture and the art of pure rap. You don't respect something by saying so, you respect something by doing so. Respect requires actions rather than words. And if you don't respect yourself and the people around you, there is no viable place left for hip hop. "Show some respect, say something positive or shut the fuck up" to quote one of the most famous Greek hip hop lyrics. Since its birth, hip hop has been revolutionary music, but it is crucial to comprehend that the real revolution happens within us. And of course, in order to be respected, you have to show some respect first. We believe that this is the only way for us to continue to coexist in harmony in this planet. Mutual respect and companionship.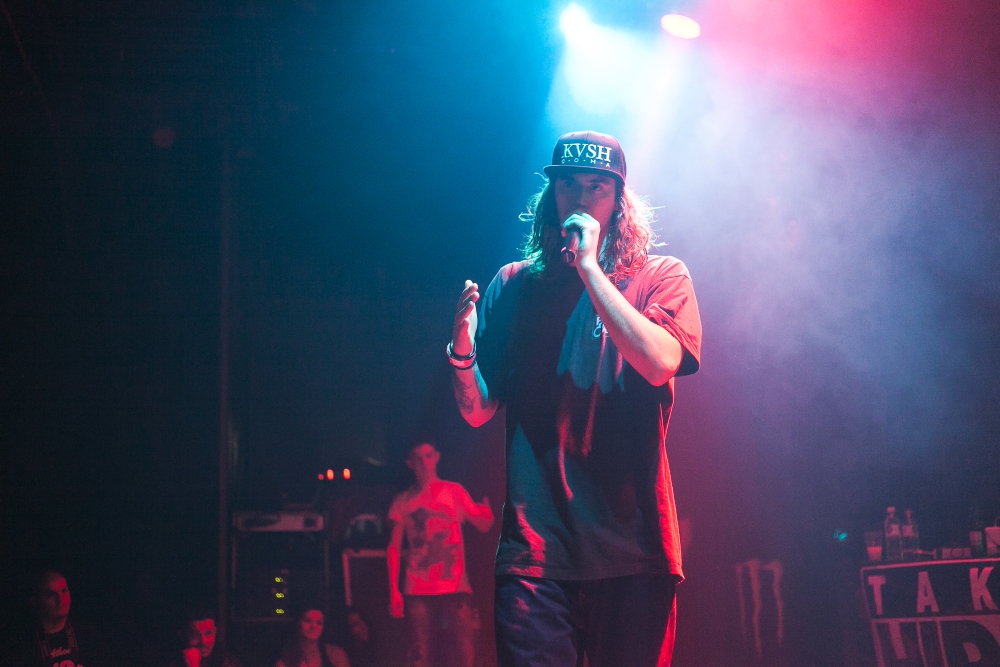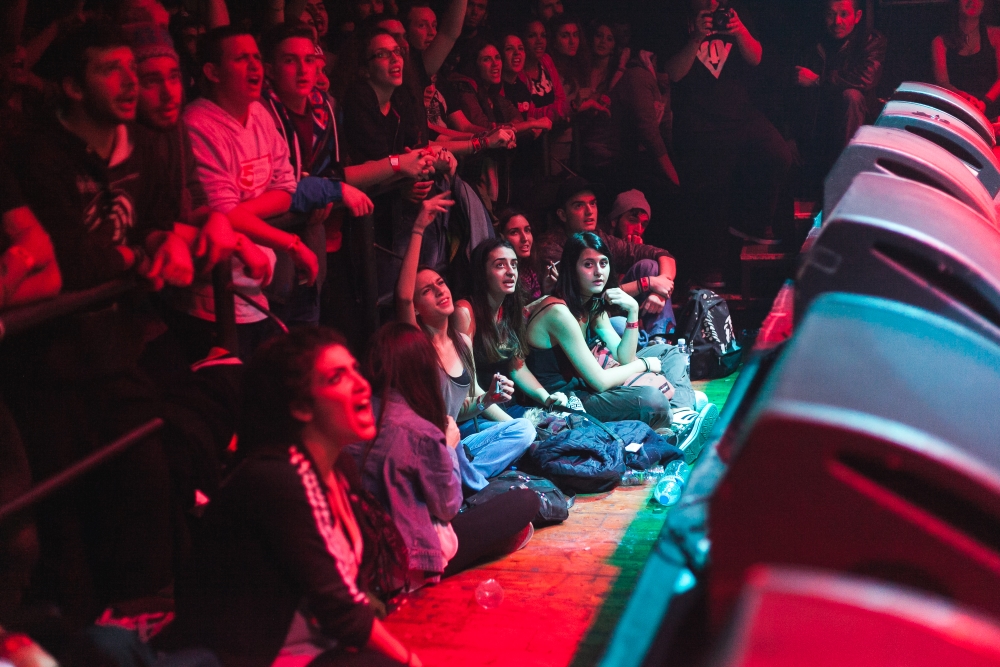 Since we're talking of a global reading public, what are the most interesting moments you can recall from artists taking part in Thessaloniki Hip Hop Festival (even the funny ones...)?
The most unforgettable memory I can vividly recall is when R.A. the Rugged Man went on stage of THHF 2007 and within a few seconds, he grabbed a microphone stand and waved it back and forth like a lethal weapon, kicked the faces of the underaged fans of the first row, threw a bottle of water that landed in a lamp just above him, rocking back and forth ready to fall straight to his head and so on... All the rumors you've heard about this guy are true! He's crazy, but his shows are truly unforgettable. Another amazing moment I can recall was this year with Life MC from Phi Life Cypher from the UK went on stage with a serious case of bronchitis, had trouble breathing, yet lyrically assassinated every MC that had been on stage before him. This guy is a beast and very underestimated in my opinion.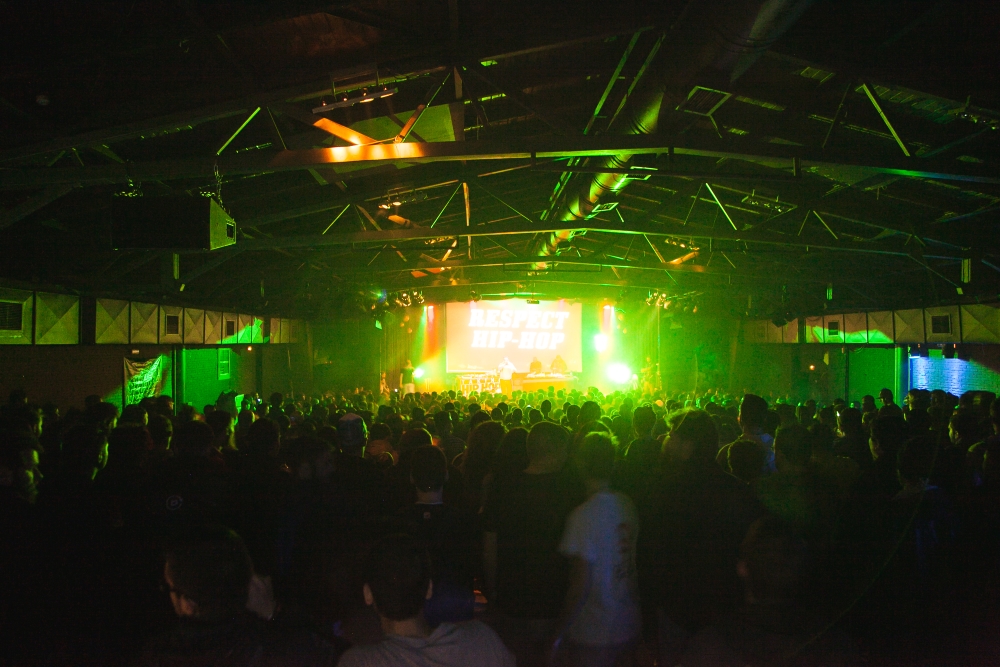 Where does the Greek hip hop scene stand in terms of quality and production? Do I see a stagnation here or will you prove me wrong?
The Greek hip hop scene is now counting 20 years officially in discography. It does no longer sound unfamiliar, as many generations grew up listening to Greek hip hop. It's on our DNA now and it has incorporated many elements of the local societies. Especially after the economic recession of 2008, and the many leveled governmental censorship, hip hop is no longer just an alternative entertainment but also the voice of an oppressed generation. The assassination of the Greek rapper and activist Killah P forced the local hip hop artists to take themselves more seriously. If you have watched the latest festivals, you would see that the quality of the MC's and beatmakers is way better than before. Apart from the level of organization, the level of artists is higher too. A few years ago we could hardly fill the lineup with decent artists, but now we are obliged to leave behind people that we would love to see on stage.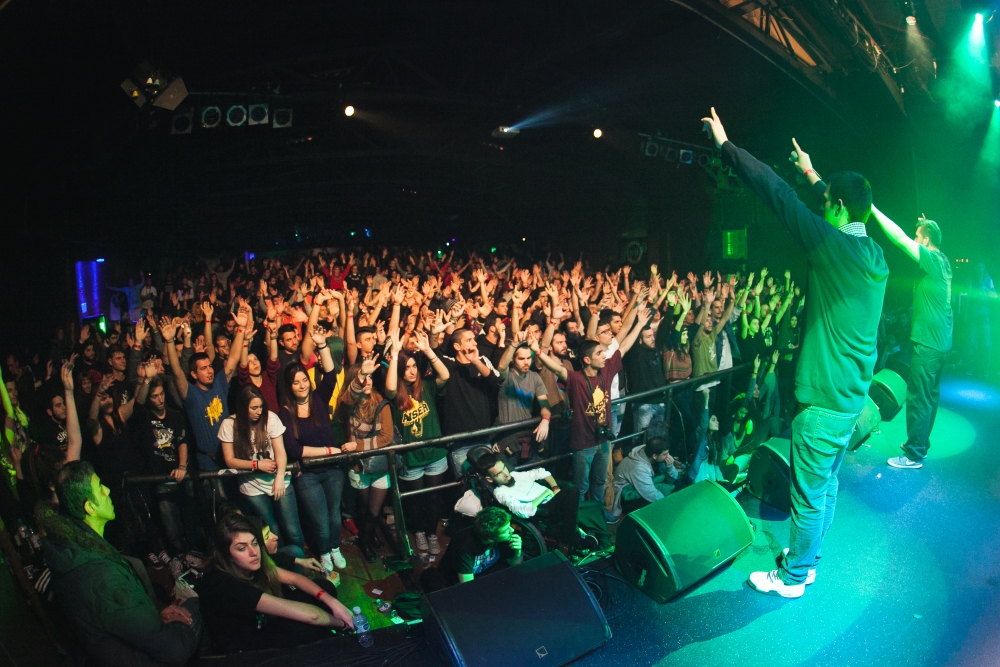 2015 brings Chicken Run Records too! What is this project and what new releases should we expect? Give us a sneak peak!
Chicken Run Records is the project where I dedicate most of my time now. It's an old school record label but with some fresh twists. Music industry is a giant chicken coop that once flourished but now it's starting to decay. It's fences that once stood tall have now fallen, and for the first time the chickens are in charge! Our first release will be the solo album of Efthimis of Terror X Crew, the most famous and historical hip hop band in Greece. Stay tuned for more at chickenrunrecords.com.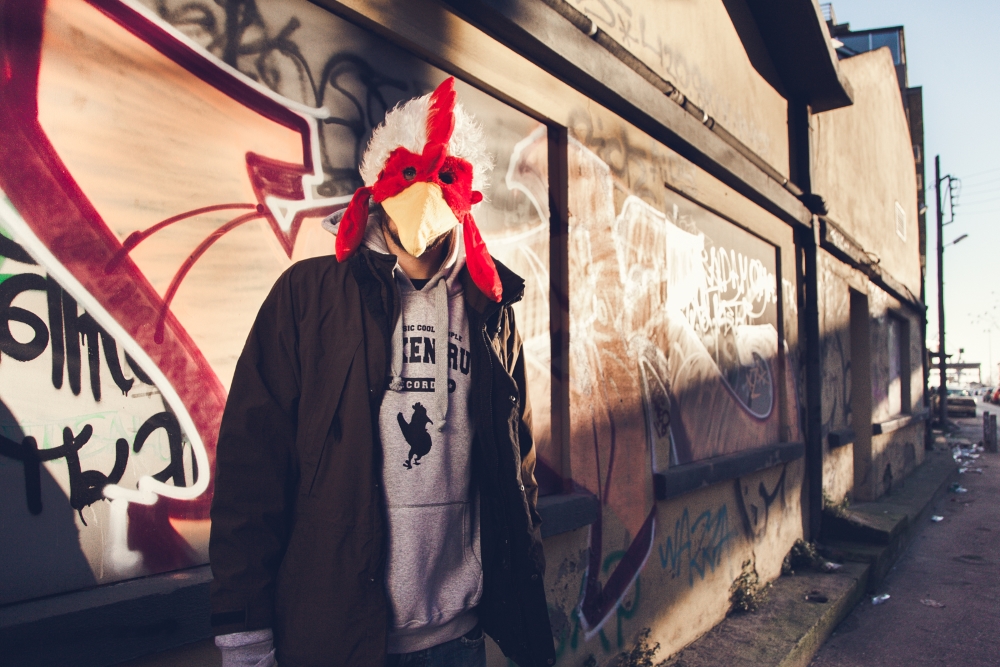 ::