If our 18 billion "end of the year lists" didn't get the hint across, we're closing out 2014 with some good old reflections on our most popular posts of the year. 2014 marked a first year of the new wave of The Hundreds media, bringing you stories like "I Found Out the Hard Way That My Cousin Is a Porn Star" by Jensen Karp, "The Real Story Behind the Jogger Pant" by Luis Ruano, Bobby's breaking of the internet with his "The 10 Rules of Brand-Building," and Alexander Spit's hard-hitting "Conflict, Respect, & Gentrification :: Moving into Highland Park, L.A." Although 2014's end may also be the end to our greatest year so far, it most certainly marks the beginning of an even better one. So without more ranting on our part, these are the stories from 2014 that had the most traffic – the ones that you probably already read (or didn't), the ones that you can find in the nooks and crannies of the Internet – the ones that just won't go away.
::
"THE 10 RULES OF BRAND-BUILDING" by Bobby Hundreds
Many have wondered just how The Hundreds have managed to wade through a congested sea of brands to become what it has for the past 10 years. So Bobby Hundreds put together a list containing the 10 rules of brand-building that he kept in mind when helping The Hundreds grow into what it has become – helping any and all young aspirationals turn their dreams into a successful – and authentic – brand.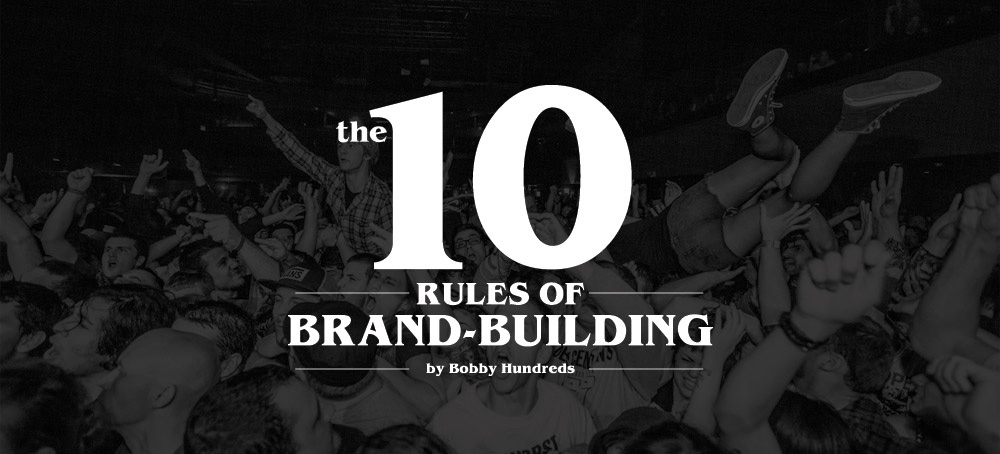 "EXCLUSIVE :: BEHIND 72ANDSUNNY, ADVERTISING'S BRIGHT HORIZON" by Bobby Hundreds
After about 10 years of operation, 72 and Sunny has been an advertising goliath behind Samsung's, Carl's Jr.'s, and Google extremely successful campaigns. They represent the future of not just what marketing could be, but should be. Bobby Hundreds sits down with the founders and partners Glenn Cole, John Boiler, and Matt Jarvis, to learn about their game changing way of running things.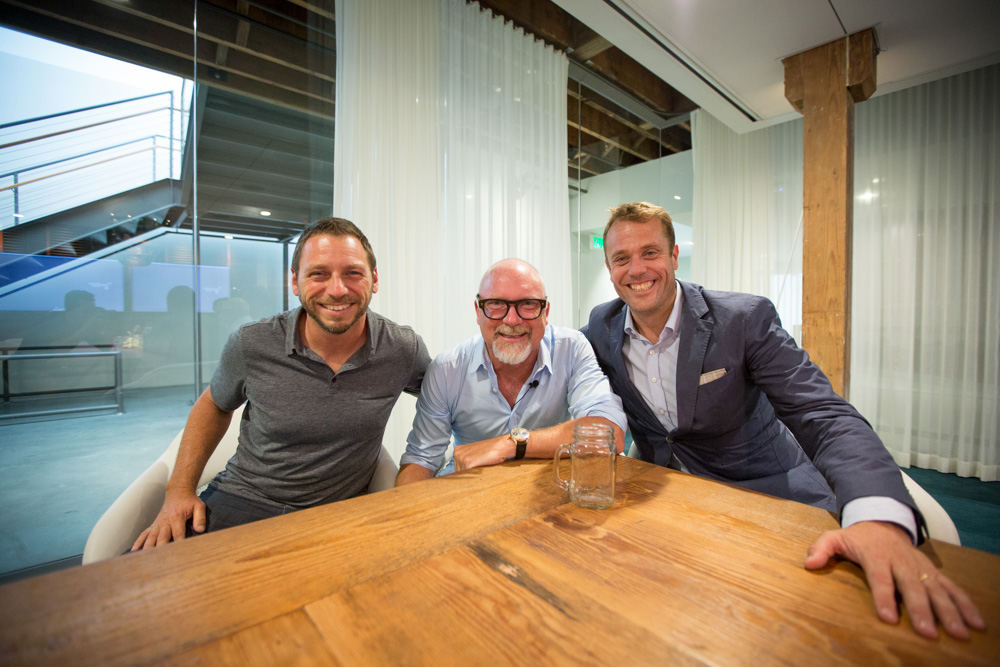 "CONFLICT, RESPECT, & GENTRIFICATION :: MOVING INTO HIGHLAND PARK, L.A." by Alexander Spit
Alexander Spit just moved into one of the most rapidly gentrifying areas of the U.S.: Highland Park, Los Angeles. Here, he considers the state of change in the city, speaks to locals who have lived there all their lives, and considers what "community" is when two cultures and classes clash in the same 'hood.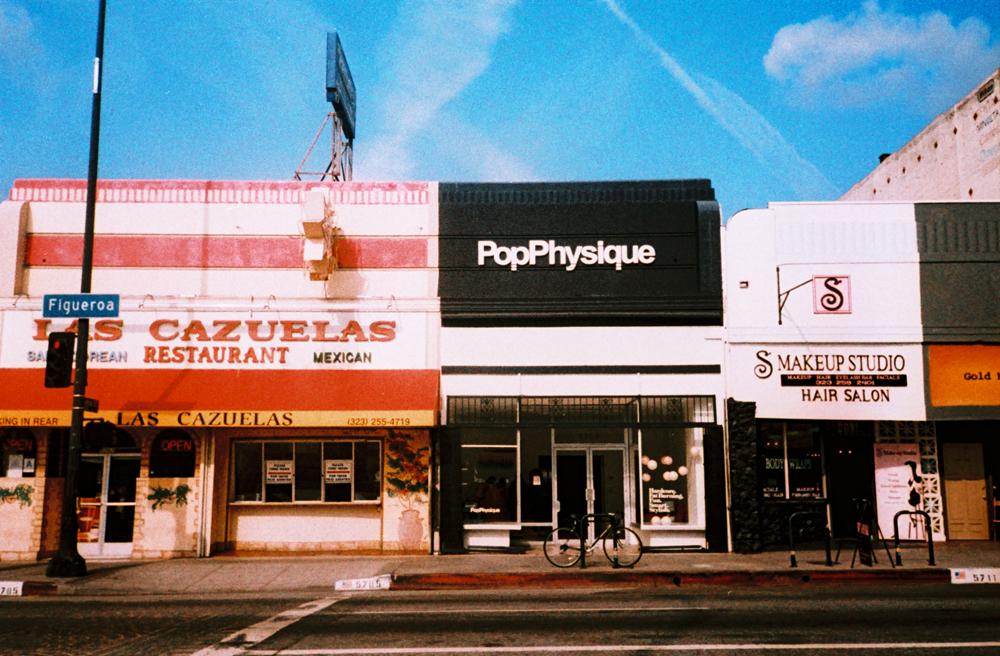 "PORN IN THE U.S.A. :: MY INTERVIEW WITH ASA AKIRA" by Bobby Hundreds
Bobby Hundreds invites porn star and woman of wit, Asa Akira, over to discuss her new book, Insatiable: A Love Story, her time as a co-host on the podcast DVDASA, and exactly what it's like to be an industry icon for at 28 years old.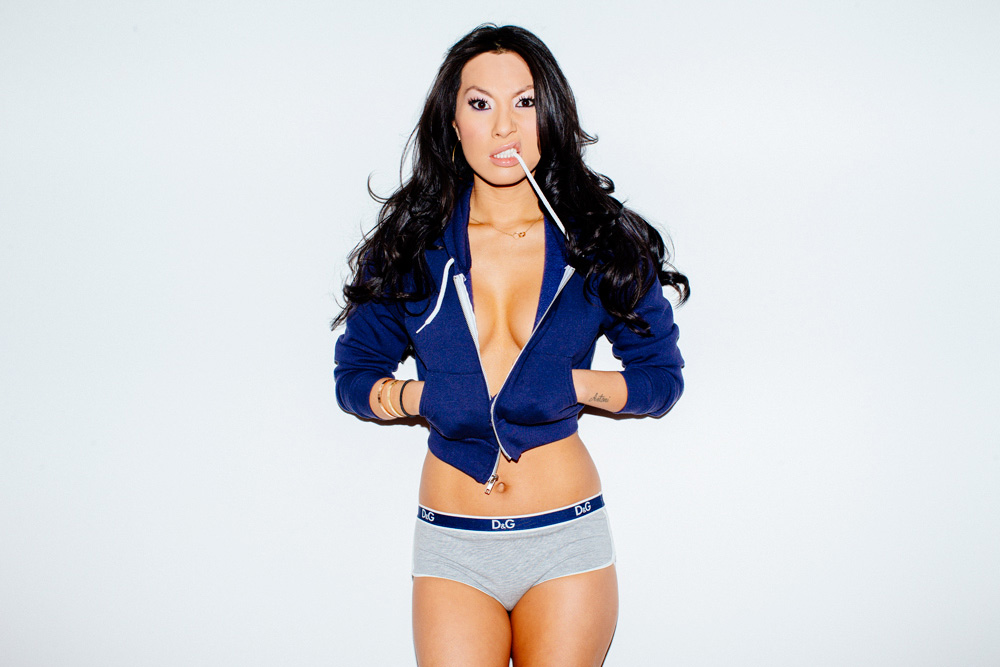 "THE HUNDREDS "CEREAL" :: SERIES PREMIERE AND FINALE!" by Kazie Holiday
With one of the world's most successful podcasts, Serial, coming to an end, Bobby, Jensen Karp, Jenny Johnson, Natalie Maines of the Dixie Chicks, and Mark Hoppus of Blink 182 sat down to discuss the investigation discusses in the show. The four of them look a bit deeper into the true 1995 murder of a teenage high school girl case that has mesmerized listeners around the globe.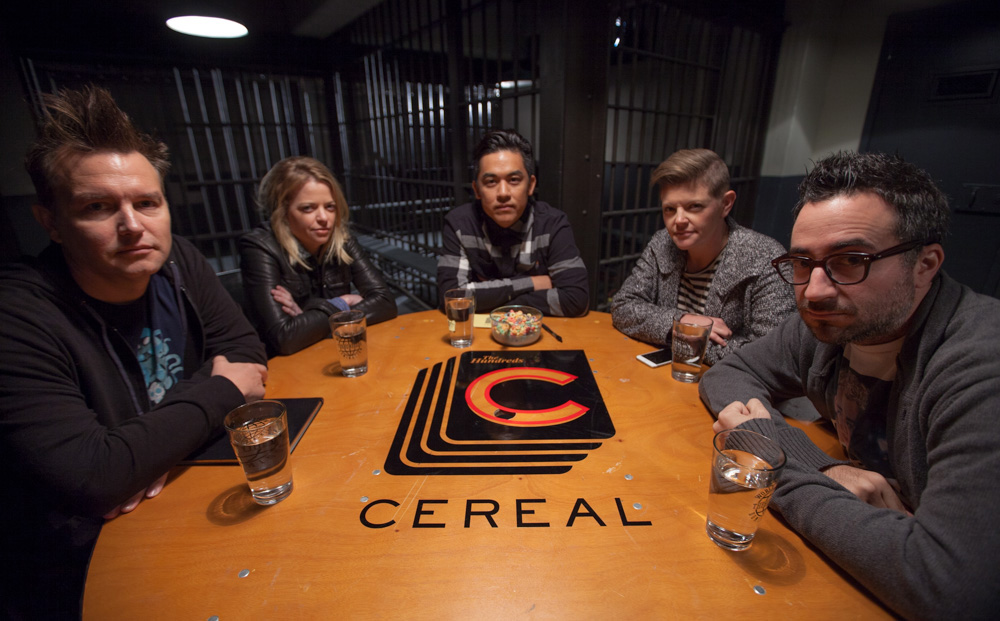 "BEHIND THE TRAPDOOR AT THE CRAZIEST SHOP IN MONTREAL" by Johnny F. Kim
Corey Shapiro is an institution. The man behind Montreal's infamous Vintage Frame Co and Notorious Barbershop takes us behind the trapdoor at his new retail concept L'Archive – and it's insane. We get an interesting look into the life of an incredibly eccentric man with big, big dreams.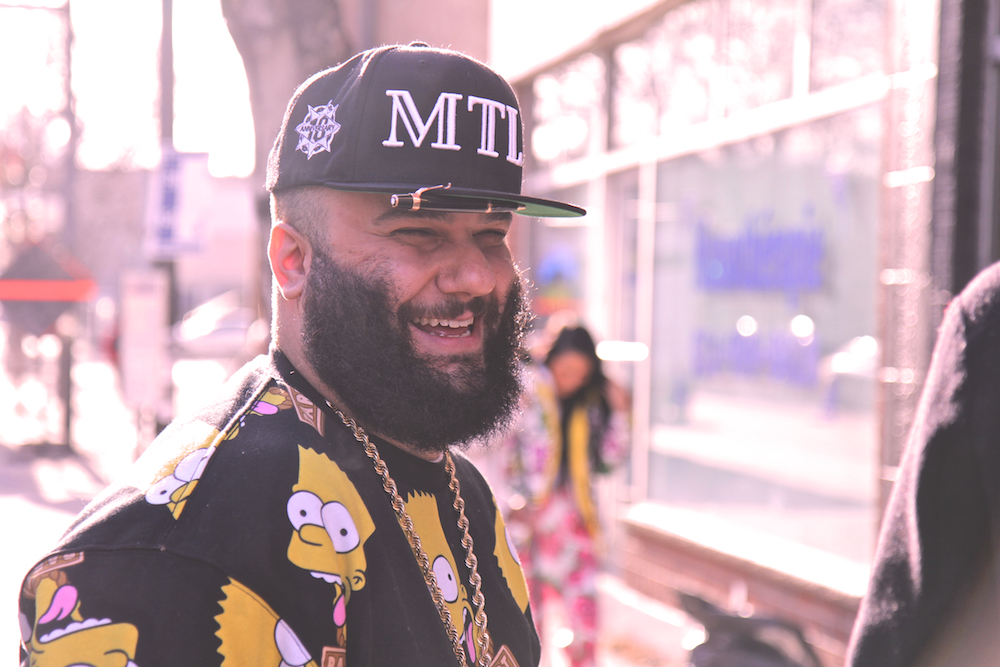 "THE CREEPIEST COMMENTS ON JEN SELTER'S INSTAGRAM" by Patrick Mark Ryan
Of all the Instagram-made celebrities out there, none have reached a success quite like Jen Selter. At just 20 years old, she's managed to gain a 3.4 million person following – mainly thanks to gym clothes and a nice butt. Which, of course, attracts just about every creep out there, so these are the creepiest of those wonderfully dark creeper comments on Jen Selter's Instagram brought to you by Patrick Mark Ryan.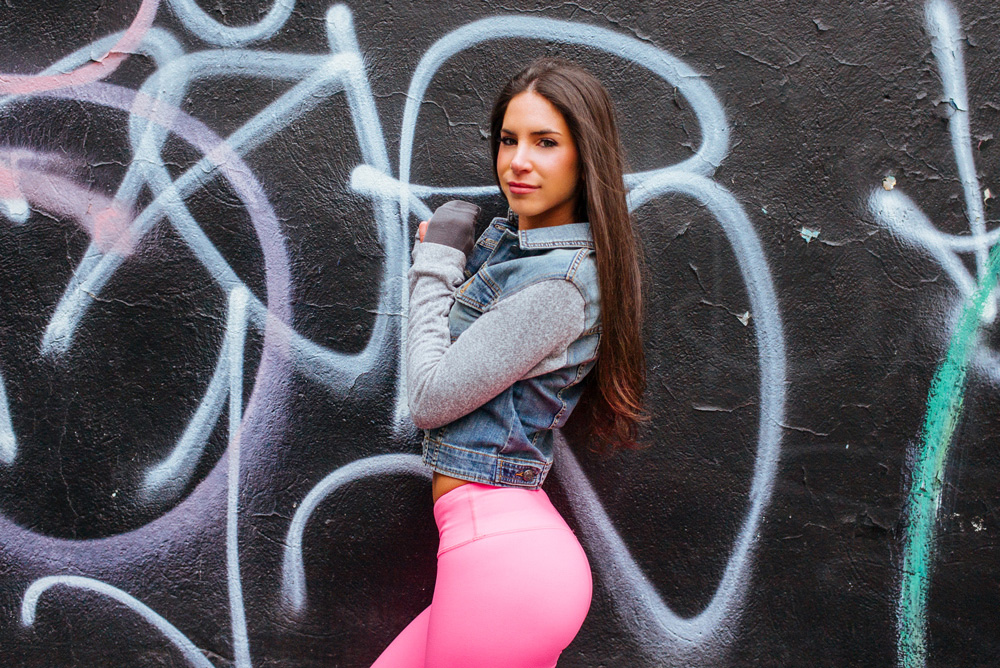 "COPYWRITER-ING :: HOW I SOLD OUT AND GOT A JOB" by Rob Heppler
With "First step, stay drunk," Rob Heppler outlines exactly how to become a copywriter – or rather how HE became a copywriter (this was during his time working at Beats by Dre). His piece, as usual Heppler articles go, is downright offensive and simultaneously – shockingly honest.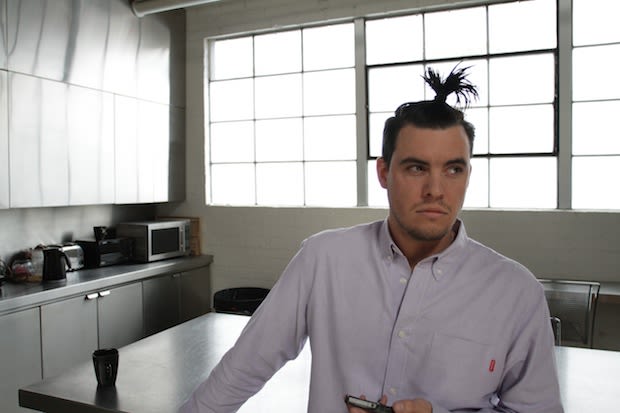 "YOUR NEIGHBORHOOD-FRIENDLY FLASK MOB" by Luis Ruano
While the concept of a photo walk may not be original anymore, the way San Francisco's Flask Mob goes about it is enough to make it feel like it is. Drinking, using Instagram to connect the shots, and setting up live feeds to view all the photos is the way they do business. But now, Luis Ruano sits down with co-founder Evan Thompson to talk about a company that might not be ready for its increasing popularity.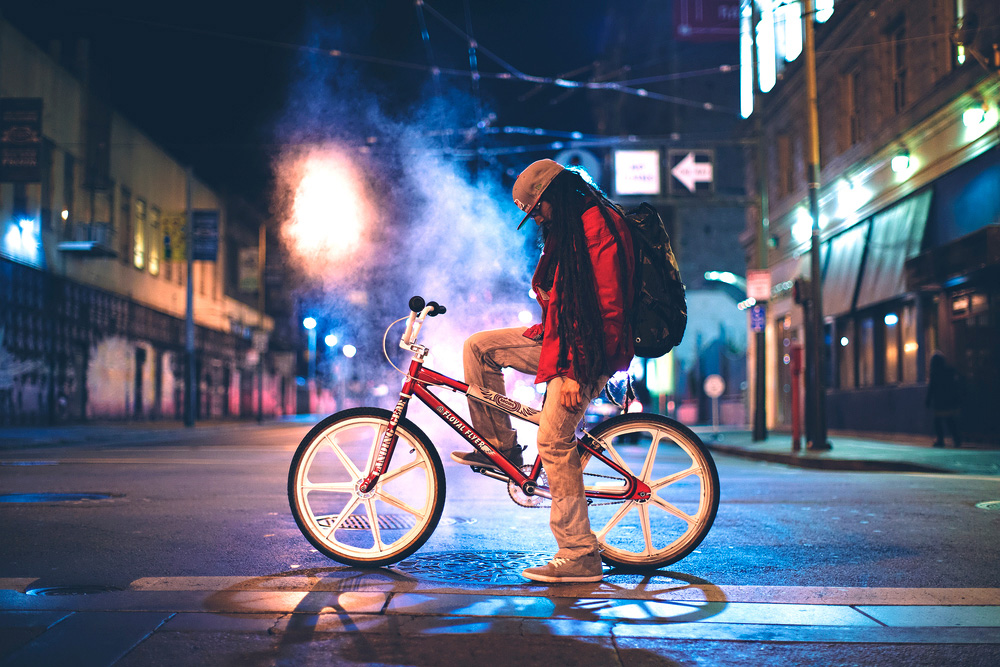 "THESE FRIENDS TURNED AN OG EMOJI APP IDEA INTO A SUCCESSFUL SOCK BRAND" by Alina Nguyen
The Hundreds' Managing Editor Alina Nguyen sat down with Drewbyrd and Adem Niazi, two of the heads behind lifestyle sock brand 40s & Shorties, to learn the story behind the brand, their rapid growth, the risks they faced, and the sincerity, authenticity, and friendship that keep them grounded.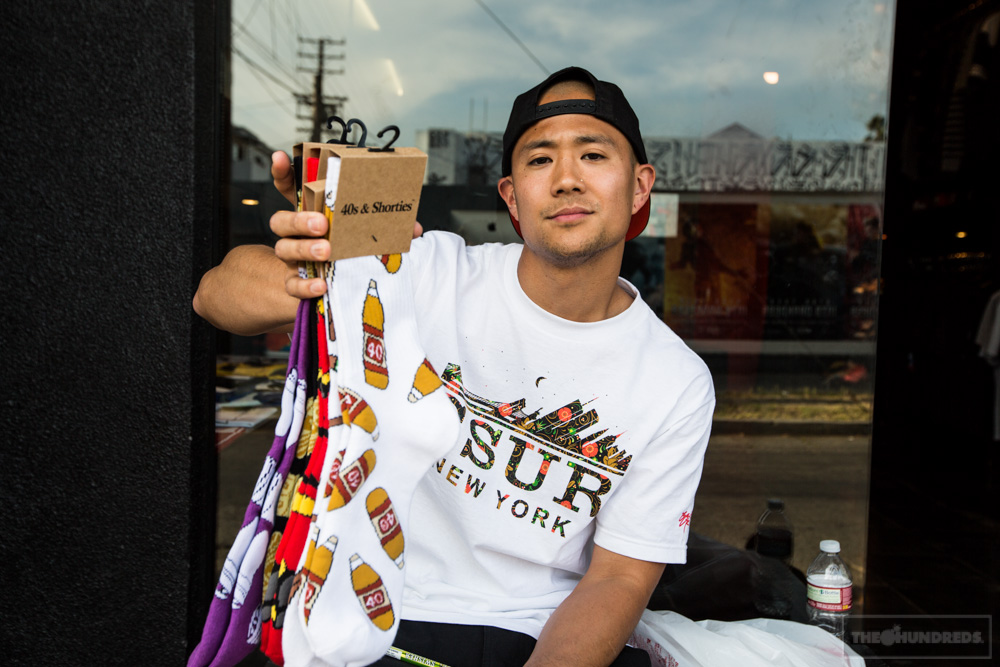 "THE BEST DATING SITE YOU CAN'T GET ON… BUT I DID" by Jensen Karp
Somewhere in the depths of the Facebook lies a private group filled with women from the greater LA area who spend their time posting daily advice and gossip – and pictures of their single male friends. No man has ever been able to feast his eyes on the group's contents. That is, until Jensen Karp somehow wiggled his way in as an eligible bachelor.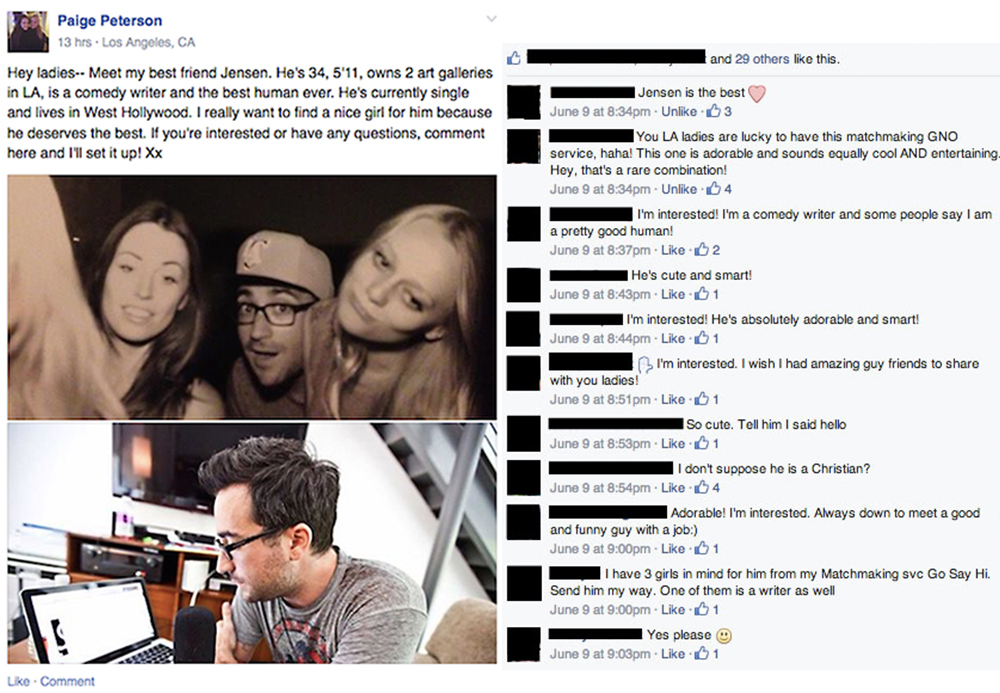 "THE REAL STORY BEHIND THE JOGGER PANT™" by Luis Ruano 
With the Jogger Pant craze in full swing, Luis Ruano investigates both the history and evolution of the often mimicked design through his interview with Michael Huynh, owner and creative director at Publish Brand – who trademarked & developed the silhouette and cemented its status into everyday male fashion consciousness.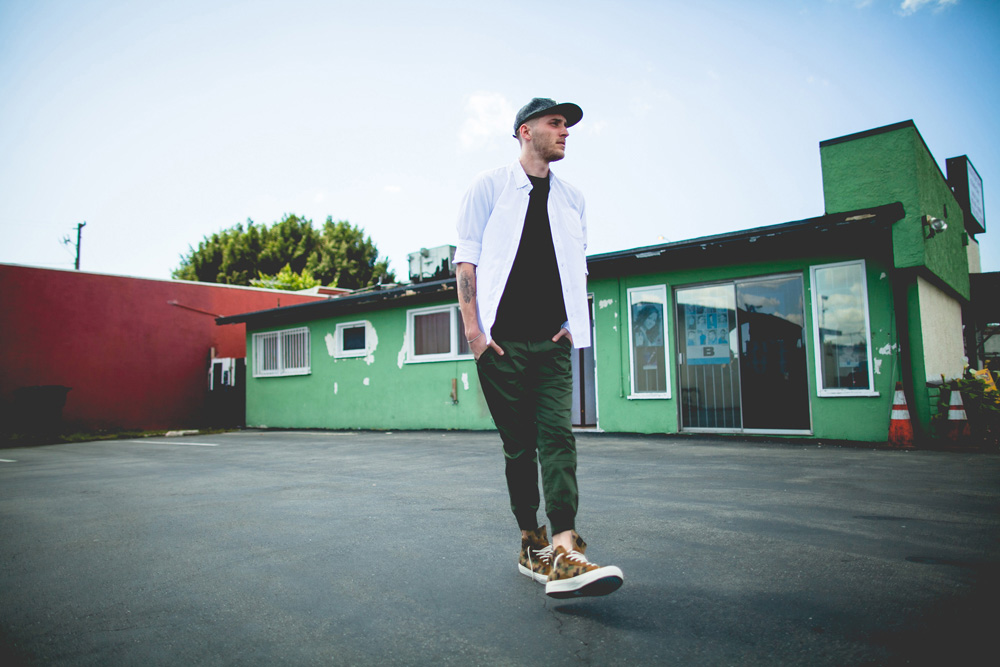 "HOW KITTENS IS RESHAPING L.A.'S CLUB SCENE" by Senay Kenfe
Senay Kenfe sat down with KITTENS, the DJ/entrepreneur extraordinaire, about the LA club scene, how to navitage through the industry as a woman, her DJ school for girls, past in business school, and how to hustle deep in the city of angels.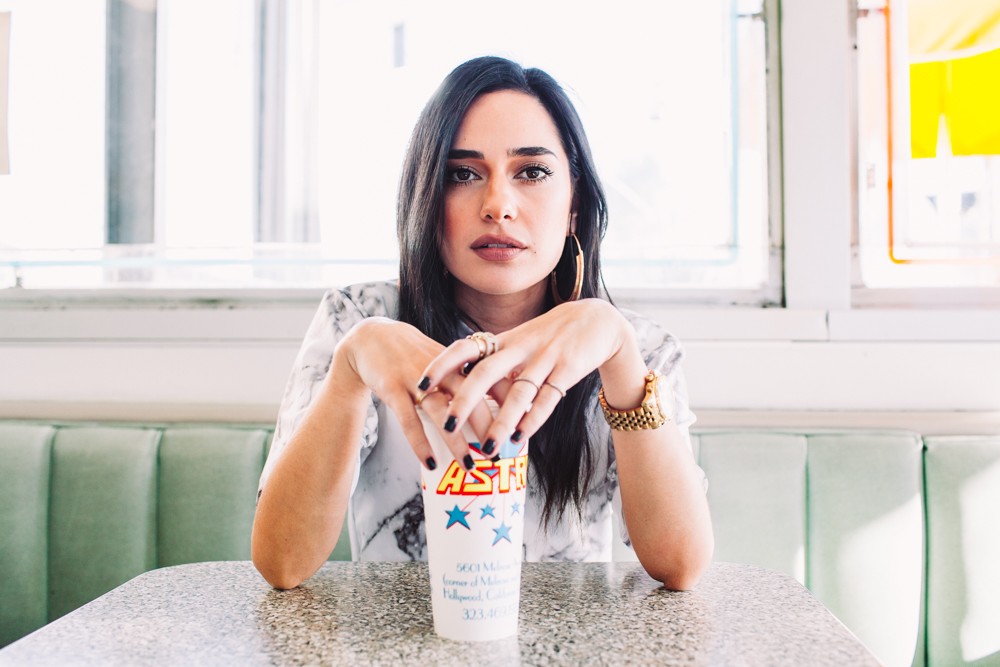 "I FOUND OUT THE HARD WAY THAT MY COUSIN IS A PORN STAR" by Jensen Karp 
After his aunt adopted and then was forced to give up a young girl named Jessica, Jensen Karp and his family tried to stay in touch. But years later, during a routine Internet perusal, Jensen stumbled upon the life-changing news that that his cousin was now, in fact, the famous porn star, Lexi Belle.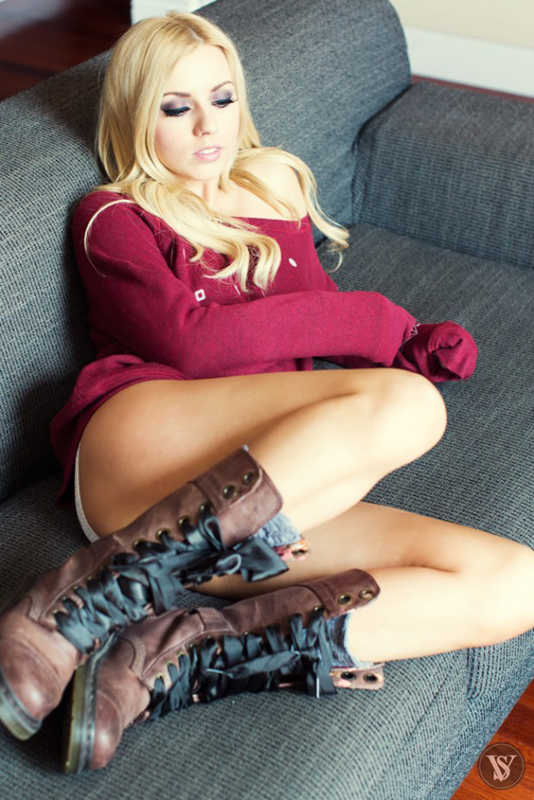 "COACHILLIN' :: LIFE AT THE RESQHOUSE" by Bobby Hundreds
ResQwater is a drink that claims to finally be the sought after cure for hangovers. But even more interesting than the product is the developing team's way of marketing the product – inviting community leaders to come, try it out, and spread the word organically. Bobby Hundreds went over to both try the product and chill at their ResQhouse during Coachella.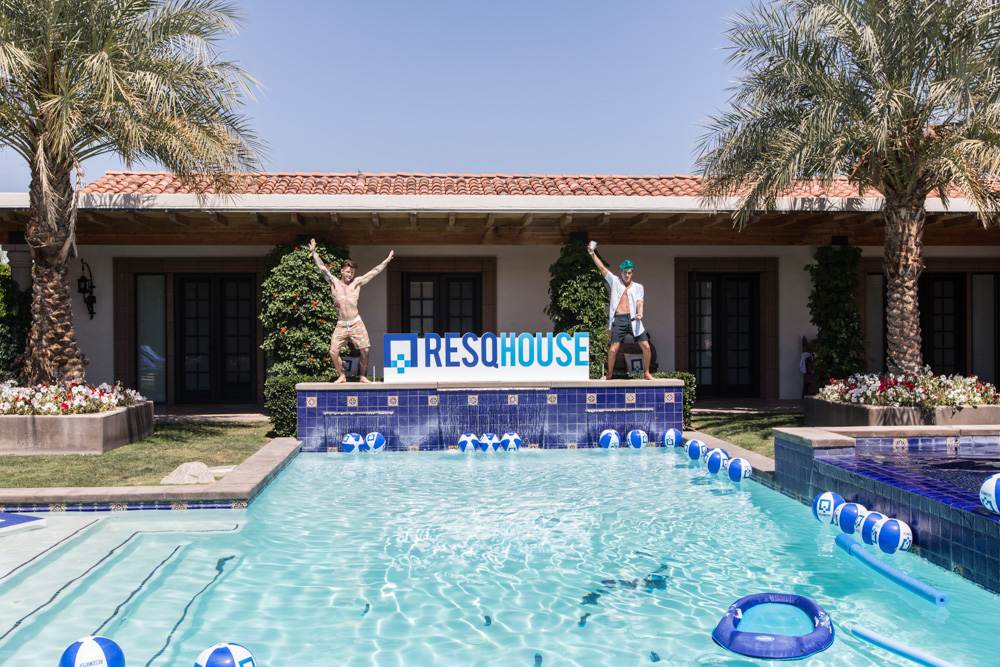 "TRASH TO TREASURE :: HAITI" by Bobby Hundreds
MacCalla and Williams are two men that took a look around one of the poorest countries in the Americas, Haiti, and realized they needed jobs, not handouts. Together, they noticed a surplus of plastic bottles in riddling Haiti's streets, so they partnered with Mike Shinoda, of Linkin Park, and Louis Blanchard, of Haiti's premier water provider, to convert these bottles into jobs.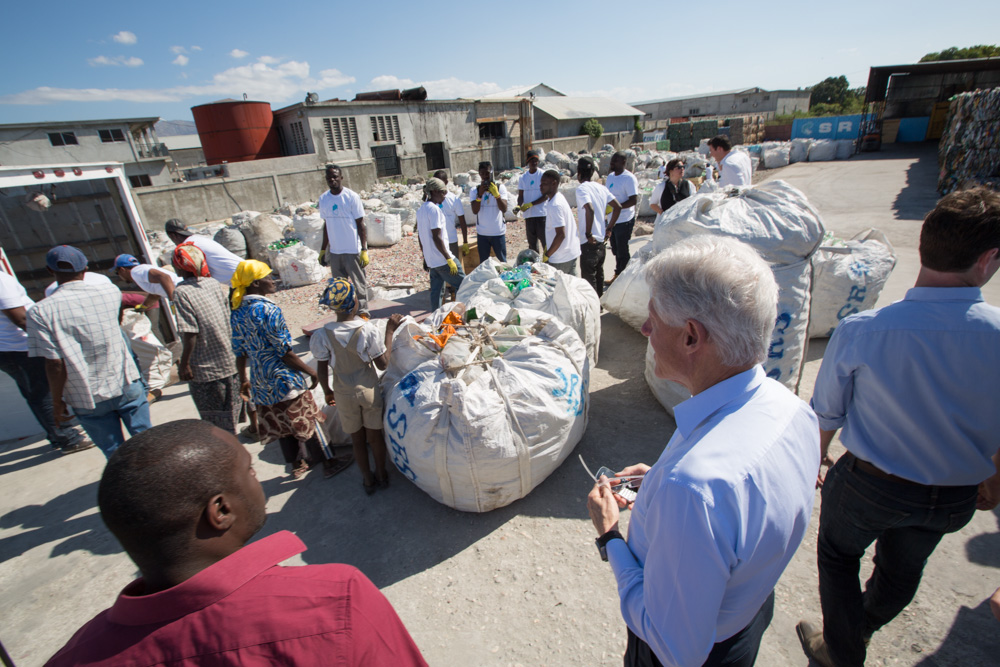 "THERE GOES THE NEIGHBORHOOD" by Bobby Hundreds 
What?! Abercrombie & Fitch were building a shop on FAIRFAX labeled their "Streetwear Division"?! Fairfax is turning into a mall! 
Actually it was our annual April Fool's prank. Bobby wrote about it and explains the deeper implications behind our ruse with this piece.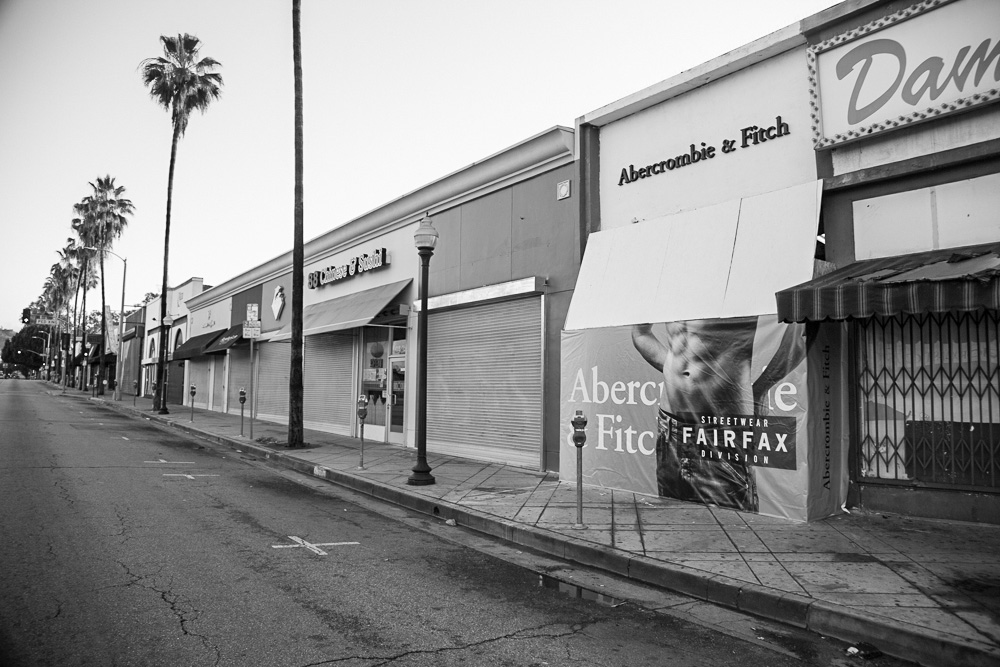 "THESE TWO BROTHERS HELPED DESIGN THE NIKE FUELBAND AND AMAZON KINDLE" by Luis Ruano
Luis sits down with the industrial design duo Creative Session about how their version of adolescence ultimately shaped their inspiring design career. The brothers recount their Vietnamese father's obsession with buying legacy items from Goodwill, only to take them apart and rebuild them. They have a unique perspective on design – instead of "form follows function," the brothers like to think "form follows emotion." They explain more about this – and dreams – in their interview with Luis Ruano.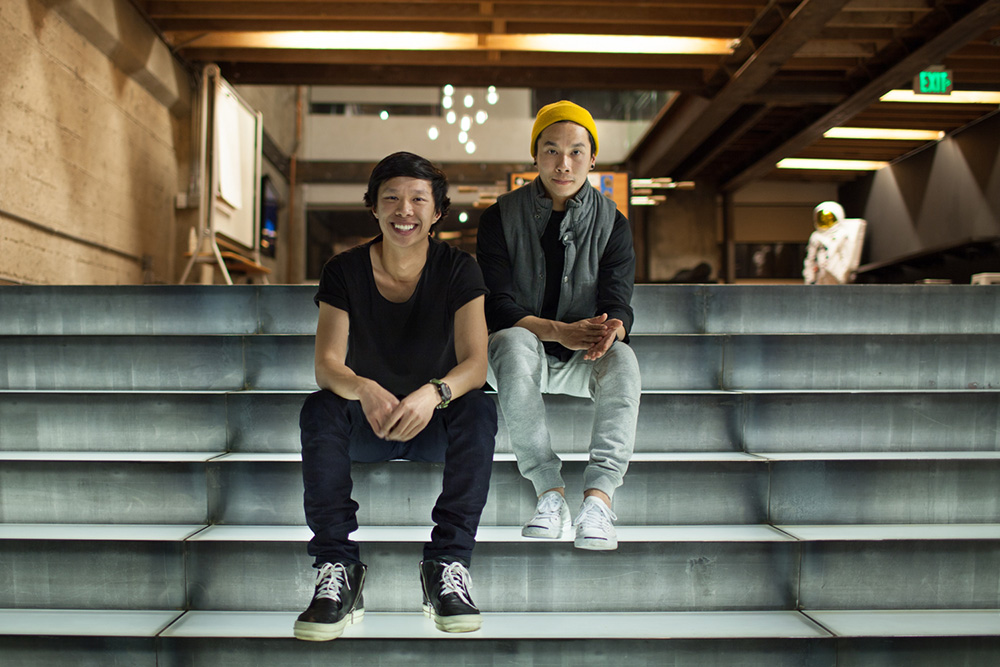 "10 CELEBS YOU DIDN'T KNOW… LOVE THE HUNDREDS :: (OR WORE IT ONCE)" by Bobby Hundreds
Although The Hundreds has never done too much celebrity seeding, sometimes we're lucky enough to find our clothes making their own rounds onto leaders and legends. This a list of the 10 celebrities we find ourselves most giddy about when we see them sporting The Hundreds.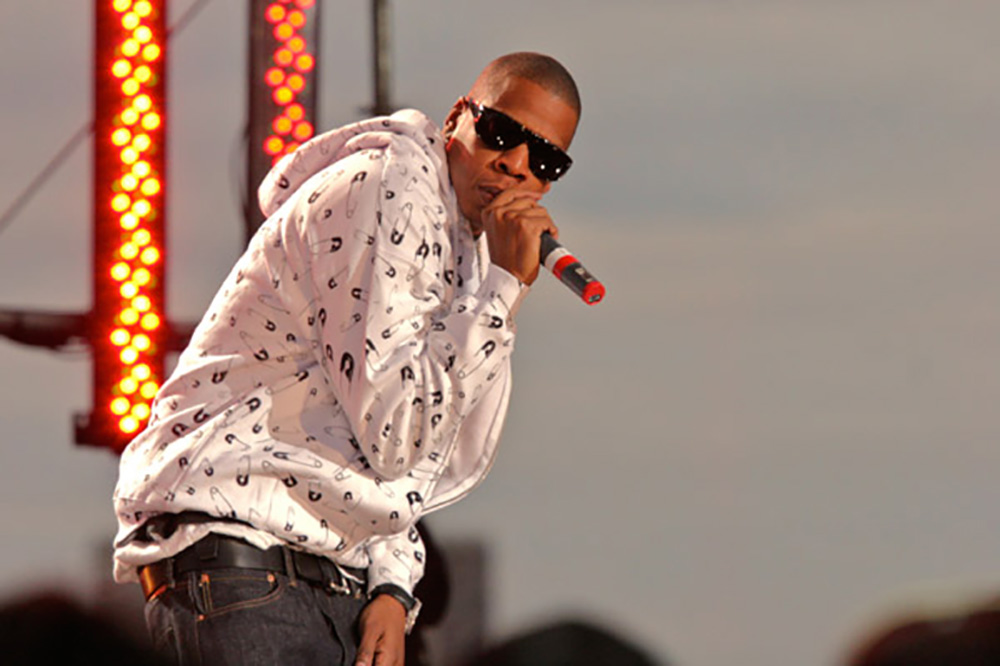 "WHY SOCIAL MEDIA DOESN'T MATTER (AS MUCH AS YOU THINK IT DOES)" by Bobby Hundreds
Social media has undeniably swept up our entire lives and only seems to be spreading. Bobby Hundreds predicts that we'll come to regret how much importance we've put into ever facet of the social media, and proceeds to look beyond the surface of both why we're so dependent on it and why it actually doesn't matter as much as you think.