A lot can be said about how annoying last month's ALS Ice Bucket Challenge was, clogging your Facebook and Instagram feed endlessly, without any real proof if the participants were JUST partaking in a meme, or also donating to the worthwhile charity. But in the end, the campaign raised over $100 million (and counting) in a month. That's a 3500% increase from the funds raised by the ALS Association in the same time period last year. As Forbes reported, it took Livestrong a full 365 days to raise just $50 million with those shitty yellow bracelets that seemed all the rage until Lance Armstrong admitted to lying like a USC college football player with a broken leg. That should put everything into perspective. So just because Oprah Winfrey, George W. Bush, Charlie Sheen and all those idiots you went to high school with can't stop participating in an action that doesn't necessarily have anything to do with the disease they hope to cure, it's accomplished some amazing milestones you'd be an asshole not to notice. Beyond the money totals, one other highlight from this cold water phenomenon involved one of the greatest music producers of all-time, the genre-jumping impresario, Rick Rubin.
As one of the weirder and more unique Ice Bucket Challenge clips, the somewhat introverted Rubin found himself back up top the blogs and news sites, a place I believe his work belongs in every instance. Rick Rubin's legacy is something that will live on forever, helping shape the early days of hip hop from his NYU dorm room to supervising some of the greatest songs and albums of all-time throughout an impressive 30-year career. To list ALL of his work here would be overkill, but recognizable highlights include LL Cool J's Radio (1985), Run DMC's Raising Hell (1986), Beastie Boys' License To Ill (1986), Slayer's Reign in Blood (1986), Red Hot Chili Peppers' Blood Sugar Sex Magik (1991), Tom Petty's Wild Flowers (1994) and Johnny Cash's "Hurt" (2002). He's also recently worked with Eminem (which spawned this somewhat awkward music video), Jay Z (where he shows up in his signature "laying on a couch" position for a commercial), Kanye West and Ed Sheeran – so to say that Rick's relevance has lasted decades would be an understatement. We all know about his more notable releases, the music that garners awards and critical praise, but because Rubin's discography is so expansive, varied, and complete, some work has slipped through the cracks. His Wikipedia page reads like your iPod playlist, jumping between rap, rock, country, comedy, and metal, so it's no shock you may not know everything the pioneer has been involved in.
Here are 5 examples of albums and songs that the producer, and yoga enthusiast, has been involved in, that you probably don't know about. You're welcome.
::
Milk – Never Dated EP (1994)
One half of the rap group Audio Two, best known for their old school jam "Top Billin'" which has been sampled so many times that small amounts of it should be offered in the aisles of Whole Foods for free, Kirk "Milk Dee" Robinson decided to attempt a solo career in the mid '90s. To embark on this journey, Milk signed to Rick's ahead-of-its-time boutique record label, American Recordings, to release what would be his first EP, "Never Dated." Rick's undying love for obscure golden days hip-hop could not be more obvious with his efforts here, since the record was hardly even noticed back then, or remembered now for that matter. The lead single was "SPAM," a duet with Beastie Boy's Mike D, a rare collaborator, which brings two rappers together with eerily similar voices and connections to Rubin. If they would've just added Gilbert Gottfried as a third verse, I'm not sure we could've figured out who is who. Milk would eventually find a second life as the producer of Eamon's "Fuck It (I Don't Want You Back)," a song that was popular for little to no reason in 2004. Milk has also found revenue through royalties, paid to him by each artist who has sampled "Top Billin'," including 50 Cent, Jay Z & Kanye West, Dr. Dre, Ruben Studdard, and Black Eyed Peas. Rick Rubin noticed it first, but apparently it pays to be a forgotten legend.
::
Andrew "Dice" Clay – "The Day The Laughter Died?" (1990)
When Rubin saw a young comedian going by the name Andrew "Dice" Clay appear on a Rodney Dangerfield HBO special, he knew he saw something remarkable. He reacted by signing the raunchy funny man to Def Jam, the label he earlier found with Russell Simmons, but only a few months before he decided to leave the company. When Rubin left, he demanded to take Dice to his new American Recordings label, a vision that would later pay off ten fold. The comedian's double album, The Day The Laughter Died, would be Rubin's most experimental release, recording Clay at an unadvertised – and improvisational – set in New York over an hour and a half. He was brash and offensively mean to the audience, forcing many to leave mid-set. Some of the jokes were delivered flat, almost to purposefully alienate the comedian even further from his fans. Clay would become the first comedian to ever sell out Madison Square Garden two nights in a row (let's please pretend Dane Cook hasn't done it since), but this was not that material. Dice would be crucified by Jezebel for 95% of the jokes he told during this era, but Rubin seemed to understand the character. Rubin is also a well-known pro wrestling fanatic, and openly discusses his love for lowbrow entertainment that can also be enjoyed critically. This dichotomy was seen with the Beastie Boys, but mostly likely perfected with this postmodern shaping of Andrew Silverstein's graphic Dice Man material. The Day The Laughter Died was the perfect heel turn and Rubin was his Bobby "The Brain" Heenan. They'd go on to work together numerous times, spearheading one of the most dominant comedic runs in the history of stand-up.
::
Chino XL – "Here To Save You All" (1996)
Ask any hip hop historian for their top 10 lyricists of all-time and a common name you'll hear, but not recognize, is Chino XL. Born Derek Barbosa, Chino XL utilized complex rhyme schemes and pop culture metaphors / similes that were so intricate, it seemed his only vocal audience was other rappers. It doesn't take a seasoned critic to notice his influence on present day MCs, especially Eminem, a fact yelled amongst angry rap fans frustrated by the absence of Chino's legacy in modern rap. Although Rubin didn't produce any Chino XL songs, he did release his solo album Here To Save You All on American Recordings. Rubin was impressed by the pure talent and lyrics of a rapper not necessarily looking for commercial success, but rather the respect of his peers – a music industry conundrum that brings praise, but very little financial success. As seen with this release, and many others, Rubin hoped American Recordings could be home for these ignored legends, and Chino XL was an early example. The album also includes the song "Riiiot!," which was misunderstood as a diss to Tupac Shakur, resulting in Tupac mentioning Chino XL in the infamous bloodbath, "Hit Em Up." Chino would later reveal he had squashed any beef with Tupac before his death, a gesture I wish would've been implemented more commonly in the '90s, because I'm just not satisfied with seeing holograms at Coachella.
::
Kanye West, Nas, KRS-One & Rakim "Classic (Better Than I've Ever Been)" (2007)
A co-production between Rick Rubin and DJ Premier, "Classic (Better Than I've Ever Been)" seems like a rap fan's wet dream on paper. Featuring verses by Kanye, Nas, KRS-One and Rakim, it's like an intersection for rap's most intriguing personalities, but unfortunately for this car crash of a song, it sounds like that intersection had no stop signs. Released on Nike records, and after a long hiatus from rap music for Rubin, the track was performed live at the Nike Air Force Ones 25th anniversary party on MTV2, and the never really heard from again. All the money made from the song went towards the Force4Change Fund, a charity helping youth leadership programs, so at least we know the intentions were in the right place. Oddly enough, the track was nominated for Best Rap Collaboration at the 2008 Grammys, mostly because the Grammys don't know shit about rap, or really music at all. Comparing this song to some of Rubin's unforgettable classics like "99 Problems" or "Going Back To Cali" would be unfair to Nike, because they also make Jordans and I'm trying to get a few pairs before they come out. So let's leave it at that.
::
The Bangles "Hazy Shade Of Winter" (1987)
When Def Jam Records was approached to make the soundtrack for the film Less Than Zero, they turned to none other than the label's co-founder, Rick Rubin, to produce a majority of the tracks. The idea was to enlist The Bangles, fresh off their smash hit "Walk Like An Egyptian," to cover the Simon & Garfunkel classic "Hazy Shade of Winter," a song they had been performing live for years. Rubin's idea for the song involved the girls taking it in a harder and edgier direction, even bringing in Danzig musicians, but in the end the band decided to follow their own instincts and mix it with a more polished pop sound, forcing Rubin to have his name removed from the credits. Ironically, it rose to #2 on the pop charts, leaving Rubin looking slightly dumb, but still adamant about what he wanted, which in the end is what makes Rick Rubin "Rick Rubin." That and the fact that he looks like a homeless Santa.
::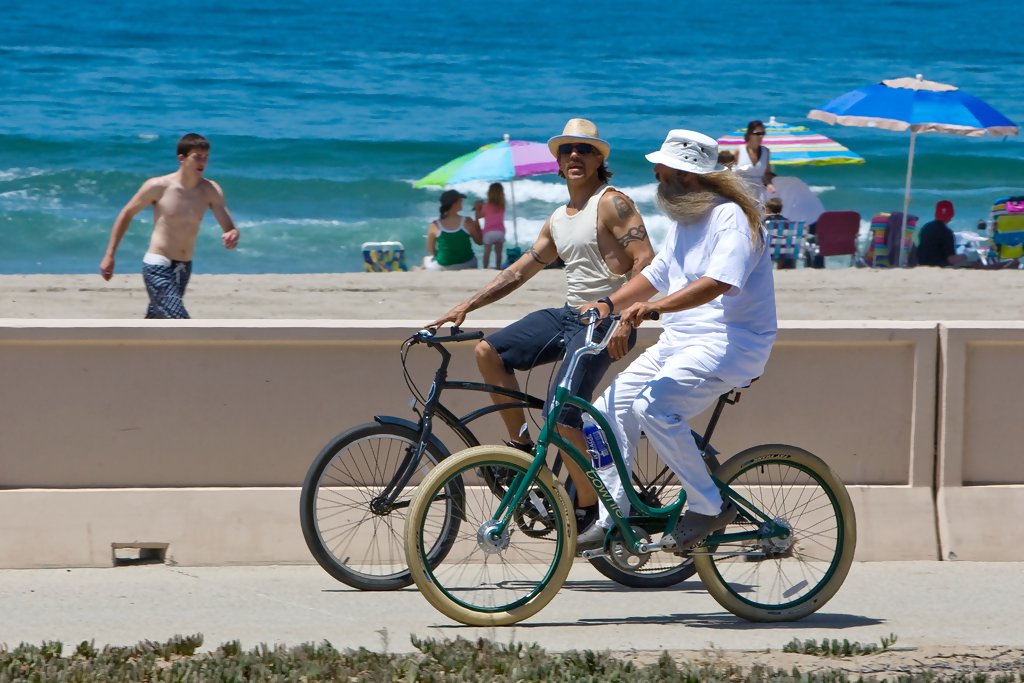 Editor's note: An earlier version of this article referred to Slayer's album Reign in Blood mistakenly as the song "Angel of Death."